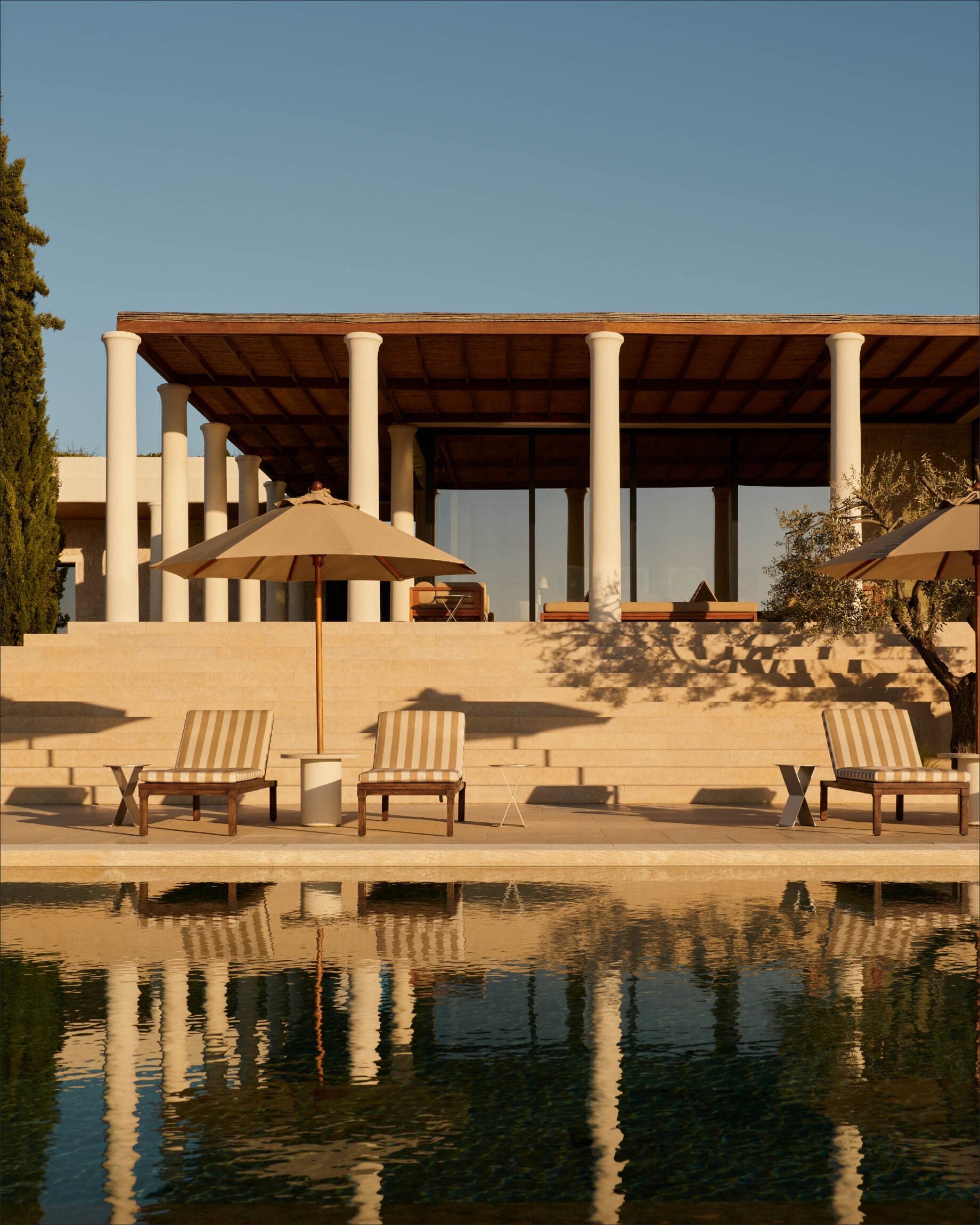 Significant travel trends for autumn/winter 2023
Last updated: September 13, 2023
From regenerative initiatives to night trains and AI technology, these are the travel trends shaping the future of the tourism industry this autumn/winter 2023
If 2022 was a year of recovery, 2023 has been one of innovation, as hotels, airlines, ferry boats and tourism boards launch fresh and ambitious incentives to drive the travel industry forward. For travellers, the mood has oscillated between frustration at rising costs, scorching heat and unreliable transportation, to optimism, as people embark on bigger, more ambitious trips. The rebound of China's tourism sector has rippled worldwide, proving a boon for both hospitality and retail.
Meanwhile, there is a growing trend for night trains, better trains and alternative, slower modes of transport, which consider the journey as much as the destination. As Q4 approaches, ROADBOOK highlights the autumn travel trends shaping the industry, from popular destinations to the latest technology.
Shoulder Season travel and Q4 destinations
Shoulder season differs between countries, but for many parts of the world autumn presents an attractive window to enjoy fewer crowds and more affordable transport before the weather dips. New data from Expedia confirms perennial favourites including London, New York, Paris and Amsterdam remain the most popular cities for autumn. Meanwhile, analysis by ForwardKeys reveals that the world region showing the greatest promise is Central America. Flight bookings are 36 per cent ahead of 2019 figures, with El Salvador proving the most popular, which is up 80 per cent on 2019 figures, and Costa Rica (up 40 per cent). It is closely followed by the Caribbean (up 27 per cent) and the Middle East (up 23 per cent).
"Other notable flight trends include a higher proportion of one way flights and a long-awaited recovery in city tourism," highlights Olivier Ponti, vice president of insights at ForwardKeys.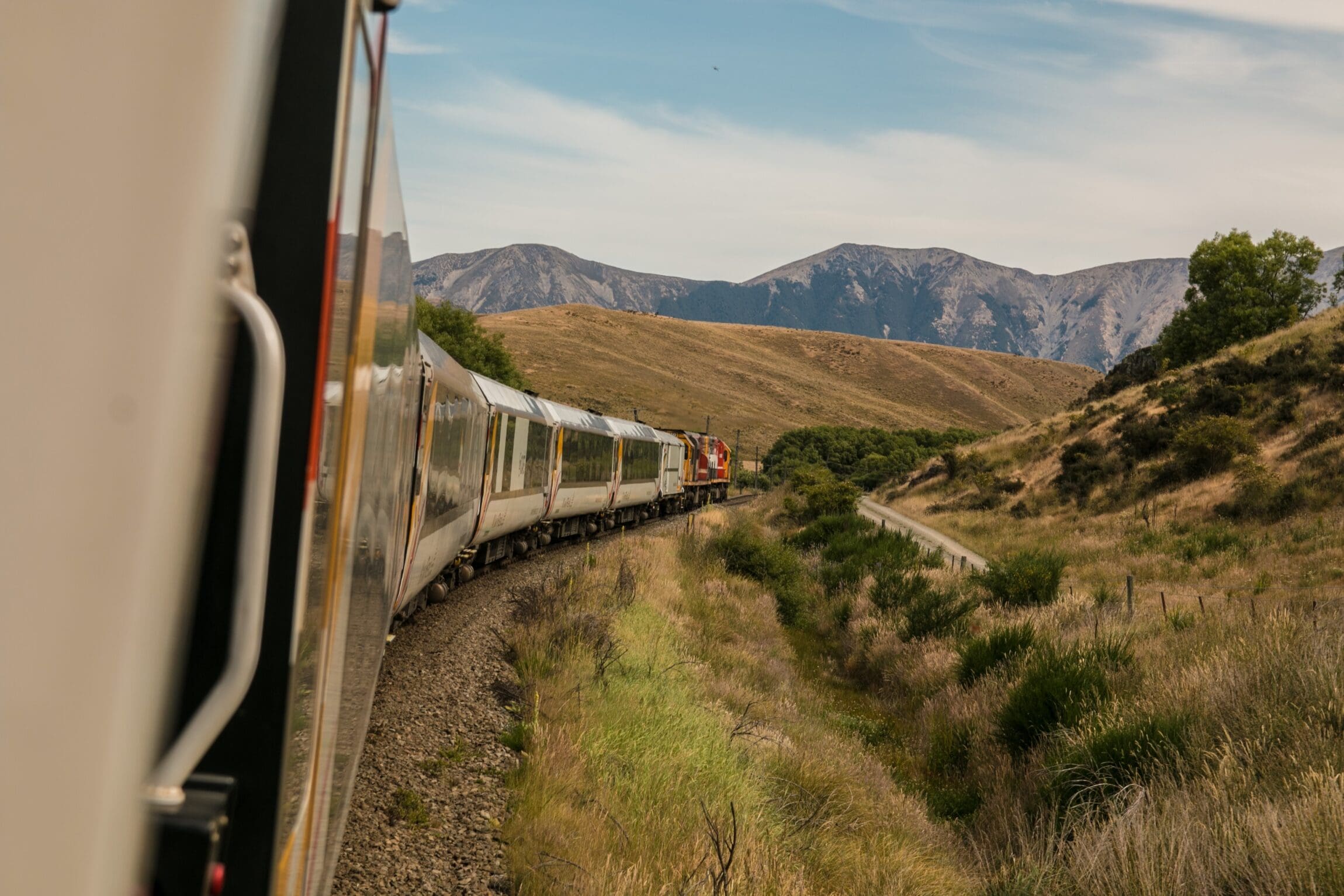 Train travel and anti-airport alternatives
Another summer of delays, cancellations and haywire airports was capped off at the end of August by a nationwide outage in the UK, leading to disruption across Europe and grounding more than 2,000 flights. Frustration at the airline sector is matched by a growing appreciation for slow travel and an awareness of one's carbon footprint. Mark Smith, the founder of The Man in Seat 61 – a website launched in 2001 to share information on European train travel – told ROADBOOK: "When I started Seat 61, if someone told me they wanted to travel by train, it was because they had a flying phobia or medical restrictions – or they really loved trains. Now it's because they want to cut their carbon footprint or they're fed up with the airport and airline experience."
A renewed appreciation for rail coincides with the launch of new train routes, including the resurgence of night trains, and investment in the sector to improve the onboard experience. The night train movement has been spearheaded by Austrian national rail firm ÖBB, which rides overnight to 25 European cities. New trains feature wireless charging stations and larger compartments with private bathrooms (although Wi-Fi on most high-speed trains is often squiffy). Notably, there has been a 20 per cent increase in long-distance train travel through Austria, ÖBB reports.
Earlier this year, European Sleeper launched a new train between Brussels and Berlin via Amsterdam, which will be extended in October to Dresden and Prague. ÖBB will also join later in the year with its own dedicated service, connecting Berlin to both Brussels and Paris.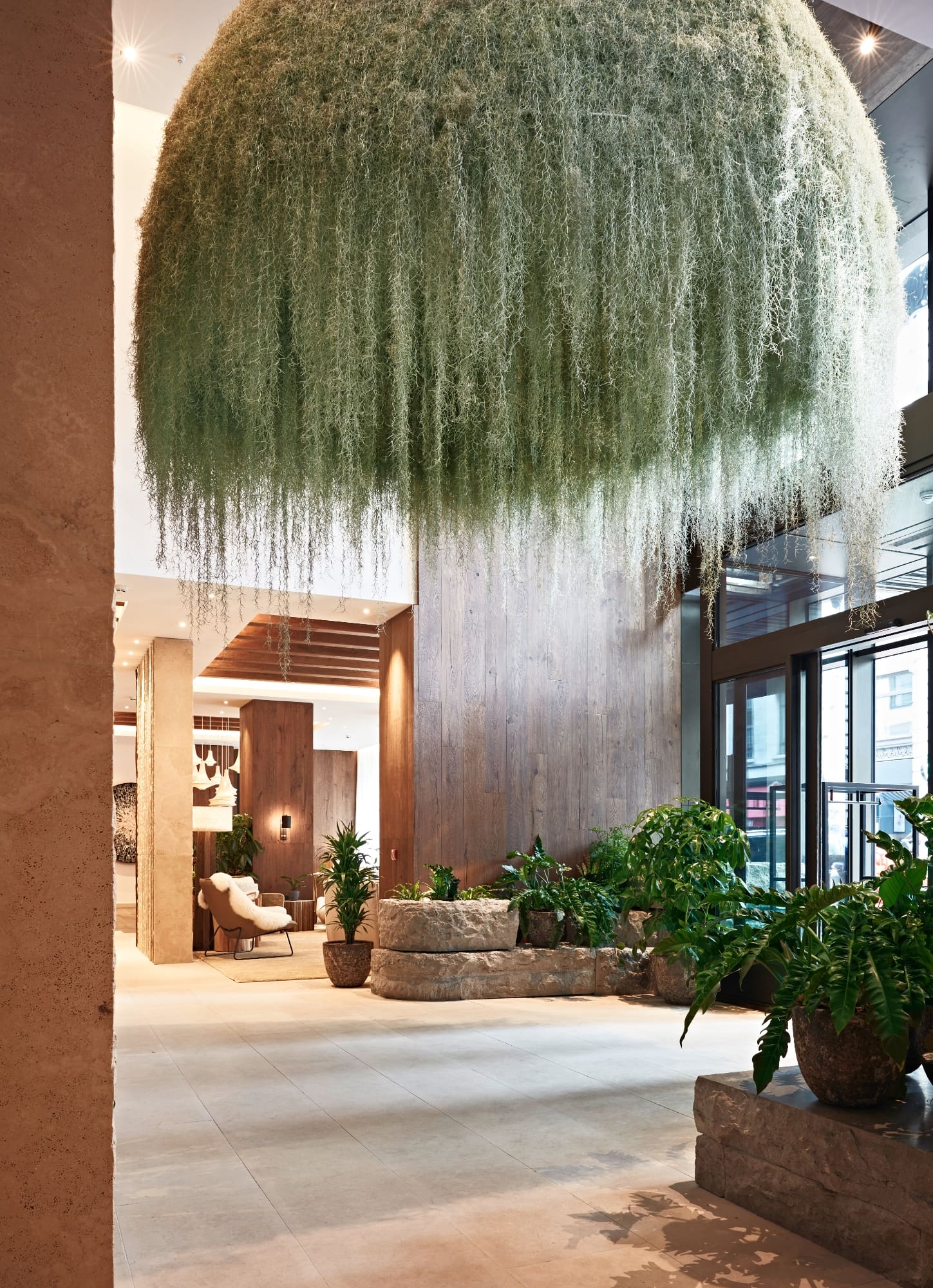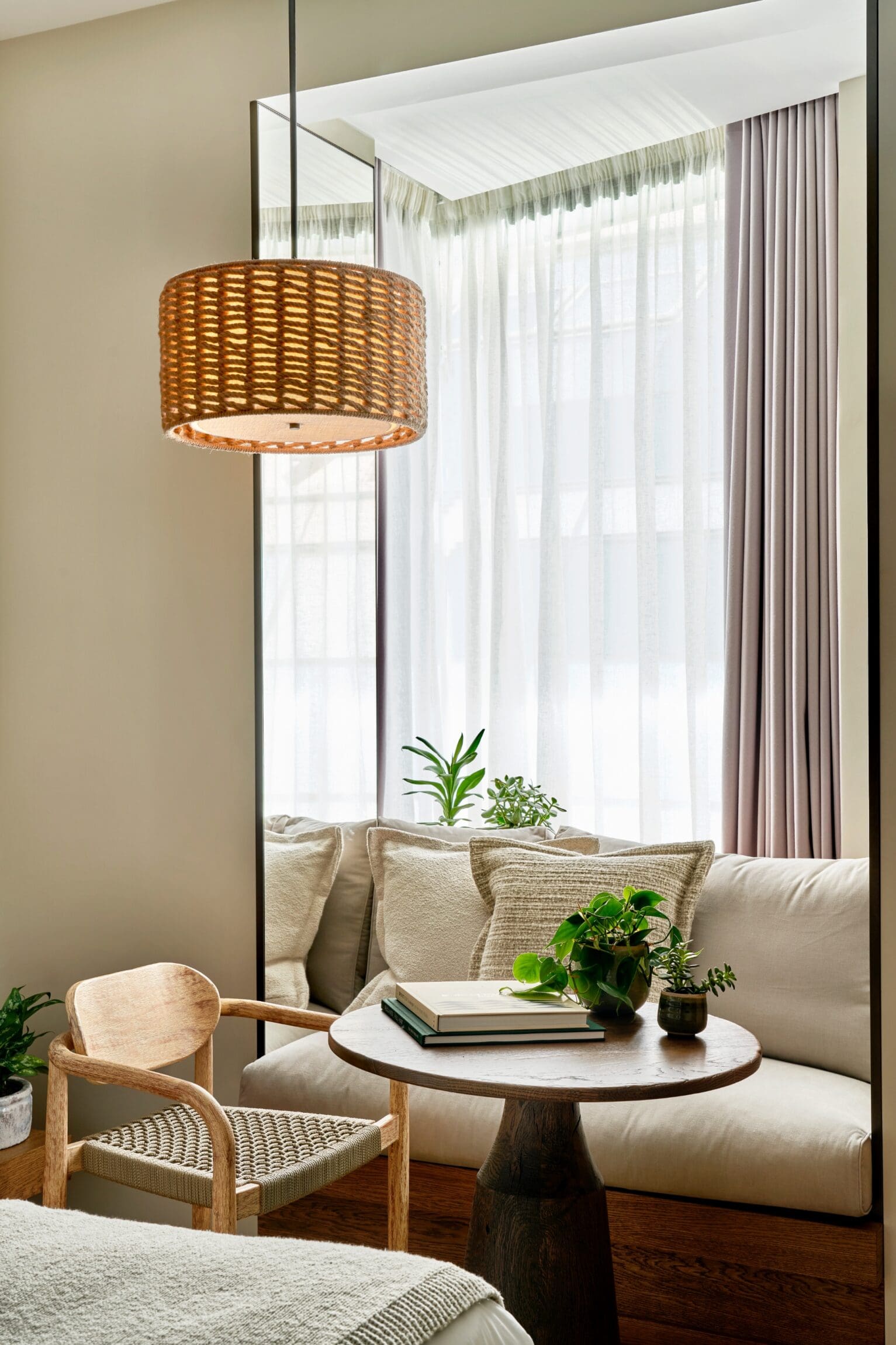 Regenerative hotels and stellar sustainability efforts
Striving for sustainability within the hospitality sector is now a non-negotiable, with mounting pressure on hotels to do more. Research commissioned by The International Tourism Partnership found that the hotel industry must reduce its carbon emissions by 66 per cent by 2030 and 90 per cent by 2050 compared to 2010 levels in order to comply with the Paris Agreement on climate change, agreed at COP21.
"For older properties especially, it is difficult to retrofit new sustainable features as many heritage properties have certain planning restrictions hotels must adhere to," says Robert Koren, senior vice president and area managing director at SH Hotels & Resorts, the parent company of 1 Hotels, which is noted for its luxurious properties with strong sustainability credentials. "While fully fledged refurbishments aren't always possible, there are still many things they can do: source ingredients locally, furnish with repurposed materials, launch recycling initiatives, use ethically sourced bed linens, buy artwork with an added element of giving back to the community or the earth. The amalgamation of the little things can make all the difference."
1 Hotels recently opened its first property in London and is enjoying a period of rapid expansion, with properties on the horizon in Austin, Cabo San Lucas, Melbourne, Copenhagen and Paris.
A select number of hotels are taking it one step further by implementing regenerative practices, which refers to net-positive strategies that improve the surrounding landscape and give back to local communities. In June 2023, Rosewood Hotels launched Rosewood Impacts, which is a strategic roadmap for implementing environmental sustainability across the group globally, as well as supporting regenerative projects across its portfolio. This includes coral restoration at Rosewood Baha Mar in the Bahamas to regenerate the marine ecosystem, while Rosewood Mayakoba in Mexico's Playa del Carmen supports a local non-profit to provide schooling for both employees' families and the larger community.
"We are looking very closely at food and how we can invest in the supply chain to ensure we are giving back more to the earth than we're taking away from it," explains Mehvesh Muntaz Ahmed, vice president of social impact at Rosewood Hotel Group. "The difficulty involved often depends on the existing infrastructure of a destination. For example, if a city lacks the infrastructure that is necessary to support waste disposal processes and renewable energy then it can be a real challenge."
Ahmed recognises a collective urgency felt by both the industry and consumers to do more to protect our planet. "After a summer of record heat and devastating natural disasters, it has become evident that we can no longer just prepare to manage and react to these disasters, but that we must put practices in place to nullify them."
The boutique hotel boom and soft-brand hotels
Data by Future Market Insights (FMI) valued the boutique hotel market at 93.37 billion in 2022, and anticipates that it will be worth between 95 and 98 billion USD by the end of 2023. It is projected to reach 115.80 billion USD by 2032, as travellers seek authentic, more intimate hotel experiences.
"We've always attracted travellers who appreciate a more independent sensibility and style, but that audience has grown exponentially in the past few years as travel began to evolve after the pandemic," comments Avi Brosh, founder of Palisociety, a collection of leading boutique, neighbourhood-centric hotels across California. Palisociety group acquired Arrive Hotels & Restaurants during the pandemic in 2021, and launched Le Petit Pali in July 2023, a bed-and-breakfast-style brand with inaugural properties in Carmel-by-the-Sea. "Boutiques have a completely different offering to that of big brand hotels, where things tend to be repetitive, monotonous and designed by committee."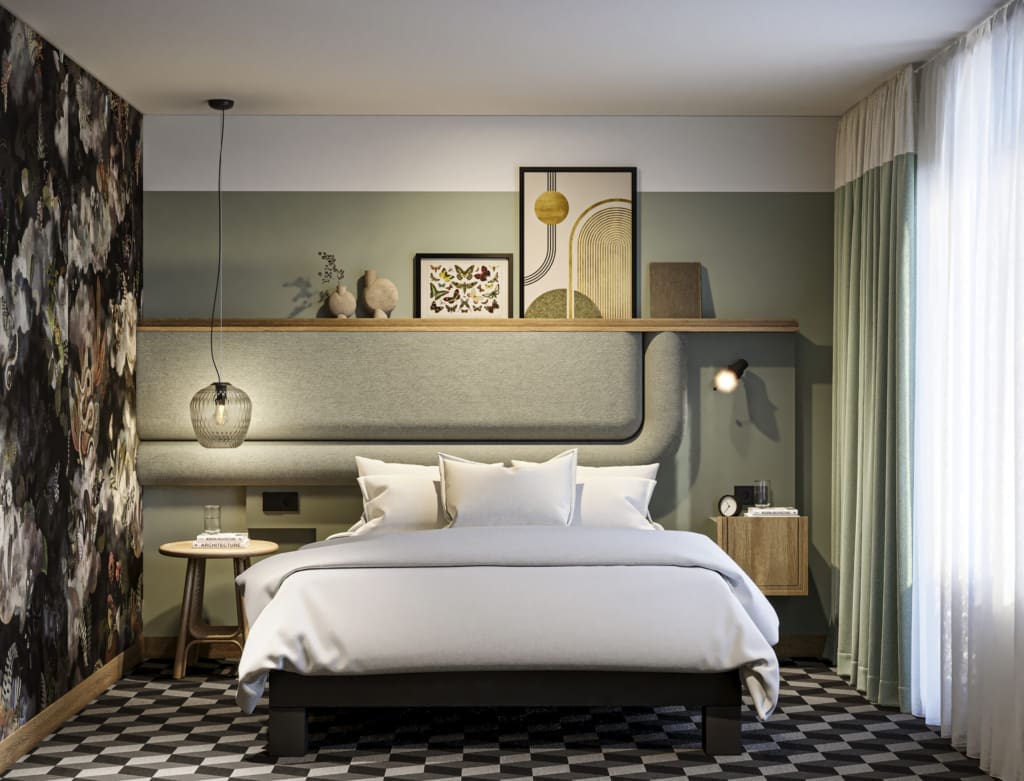 It is therefore no surprise that bigger hotel groups are keen to take a slice of the boutique hotel pie by launching boutique hotel brands within their portfolio, referred to as 'soft-brand hotels'. Examples of these include Autograph Collection by Marriott and Curio Collection by Hilton. In 2023, Paris-based hotel giant Accor announced the launch of its Handwritten Collection, which curates independent boutique hotels around the world, with a key focus on conversion.
"Handwritten Collection fills a growing demand among independent hoteliers who want to leverage the benefits of a larger organisation to maximise revenue with access to a sales, distribution and loyalty platform from day one," comments Alexander Schellenberger, chief marketing officer at Accor. "Our role is to essentially endorse the hotelier's vision, bolster it with a few of our own must-haves, and share it more broadly with the world."
Handwritten Collection currently has properties in Shanghai, Sydney and across France, with openings next year in Romania, Spain and Poland. Aligned with Accor's commitment to sustainability, properties are being built with eco-design in mind, with a focus on "carbon reduction, green design, waste management, food sourcing, circular economy and water-consumption efficiency."
Loyalty programmes
Prior to the pandemic, loyalty programmes had experienced a lull. Billed by many as underwhelming and outdated, they failed to entice customers in the way they once had. Driven by an increase in travel demand, hotels are now seeking new and innovative ways to win customer loyalty once again.
In July 2023, Ennismore – the global hospitality company behind The Hoxton, Mama Shelter and Hyde – launched the Dis-loyalty membership programme, which offers hefty discounts of up to 50 per cent on just-opened hotels and 20 percent off first-time visits, alongside complimentary food and drink perks, such as daily free coffee and 10 per cent off your bill.
"Dis-loyalty is about challenging the perception of routine; it's about breaking habits and encouraging people to try something different," comments Martina Luger, chief brand and culture officer at Ennismore. "Of course, people will continue to have their favourite brands and spots they love, but we know more than ever that guests also want to explore and travel further afield."
Dis-loyalty is priced at 15 EUR per month and is inclusive to all, instead of simply rewarding customers that spend more. "When you look at how Netflix changed how we consumed TV and how Spotify changed how we owned and listened to music, we wanted to do that for hospitality."
Elsewhere, Accor is expanding its subscription card offering, called All Plus, with the aim of granting discounts and perks to a global audience. Currently, subscription cards are only available in Asia Pacific, India, China, and Brazil.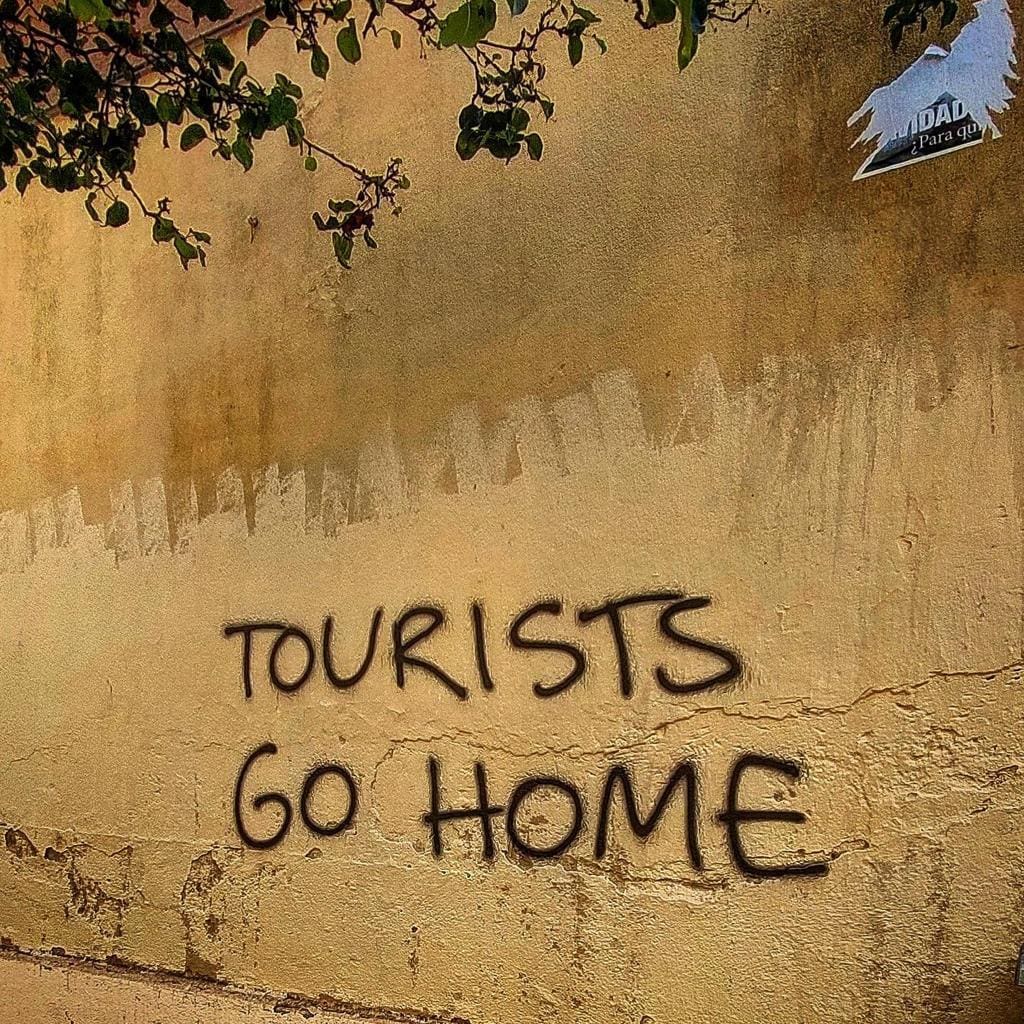 Overtourism
More of a concern than a trend, the aforementioned rise in shoulder season travel is partially in response to overtourism. Throughout the summer, photographs have emerged on social media of graffiti-scrawled walls urging tourists to 'go home'. Alongside marketing the shoulder months, tourism boards and governments are also attempting to counteract overcrowding with tourism taxes and an increased focus on lake tourism and rural travel, to encourage travellers to migrate from busy cities when visiting a country.
Tim Williamson, customer director at Responsible Travel, counters that larger cities can handle more tourists than rural villages. "We need to make sure we're not just transferring the same problems to another place. When we travel we're not just visiting beautiful places, we're visiting other people's homes. Local communities need to be consulted and have a say in how tourism grows in order for it to be successful."
Williamson also recommends choosing locally-owned guesthouses over professionally hosted rentals, eating at local restaurants and hiring a local guide. "Local people are usually the first ones to miss out with overtourism, but eventually the tourist experience is ruined too. It's in everyone's interest to find a solution that works."
Chinese tourism resumes
Prior to the covid pandemic, China was the largest market for outbound travel, and spent more than any other demographic when abroad. Figures show that its influence is on the rise after China lifted its strict covid policies at the end of 2022. Data from ForwardKeys highlights that during the summer from 1st June – 31st August 2023, Chinese outbound international flight bookings reached just 52 per cent of 2019; but looking ahead to the last four months of the year, they are set to reach 58 per cent.
ForwardKeys cites Japan as the most popular Chinese outbound destination this summer, followed by South Korea, Hong Kong and Thailand. In August, China also lifted restrictions on group tours, including tours to key countries such as the US, Japan, Australia and the UK.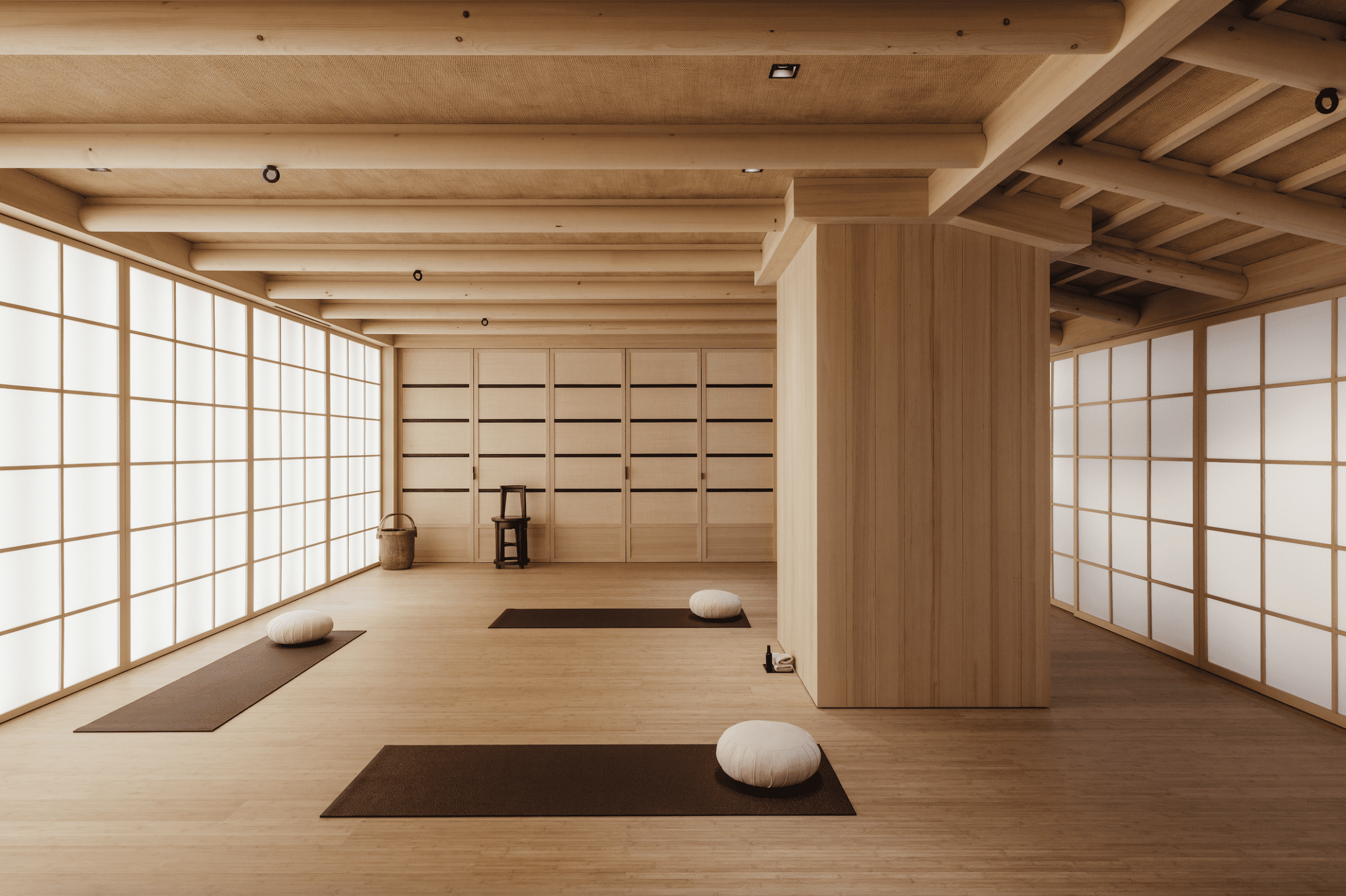 Limitless luxury travel
The world may be beleaguered by recession, inequality and warring countries, but that hasn't stopped the luxury travel sphere from thriving, and a swathe of new autumn openings from Six Senses, One&Only and Belmond suggest that business is booming. In August, Virtuoso reported that international hotels had experienced a 58 per cent uptick during the first half of 2023, compared to 2019 figures.
Virtuoso advisors noted that, despite ongoing sustainability concerns, private aviation and yachting remain high on the agenda for HNWI, while wellness is a top priority, with 94 per cent of travellers embedding wellness and self-care into their trip. Growing wellness trends include sleep programmes and solo trips.
"We also have noticed an increase in guests requesting larger private villas, private dining, and experiences specifically linked to the great outdoors," commented a spokesperson for Aman, the luxury resort group famed for its sybaritic hotels with wellness and spirituality at its core. "There has also been an increase in guests travelling in larger groups, whether it's multi-generational families, friends, or on corporate retreats." The hotel group has witnessed a growing interest in guests travelling to more remote destinations, or booking multi-destination trips.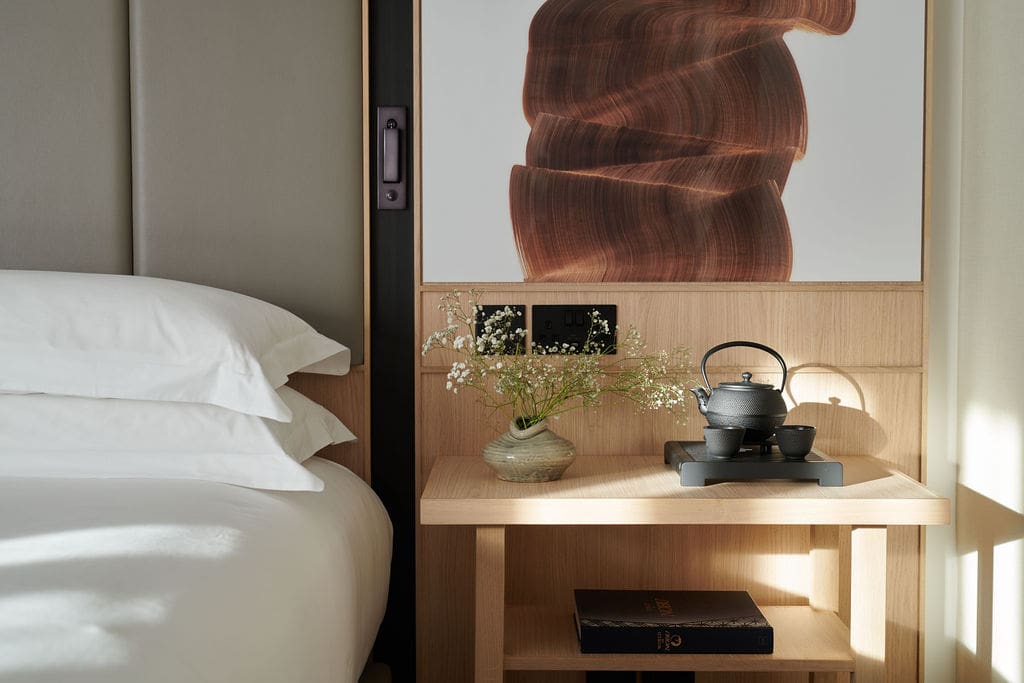 "As we head into Q4, we expect to see an increased appetite for culinary travel," comments Rachael Palumbo, vice president of global brand hotel marketing at Nobu Hospitality, where luxury hotels are often referred to as Nobu restaurants with rooms. "Our guests are often looking for unique culinary experiences to really immerse themselves in the local culture, such as cooking classes and market tours."
Nobu also cites wellbeing experiences and in-room treatments as notable trends. In the basement of Nobu Hotel London Portman Square, the wellness space encompasses one of London's smartest pilates studios while guests can request Petalon bikes to their rooms. "Notably, we have noticed a shift back to international travel in the US, particularly to our properties in London and San Sebastián." The hotel group is also expanding to the Middle East and Northern Africa, including Abu Dhabi, Ras Al Khaimah, and Egypt, in response to a surge in travel from this region.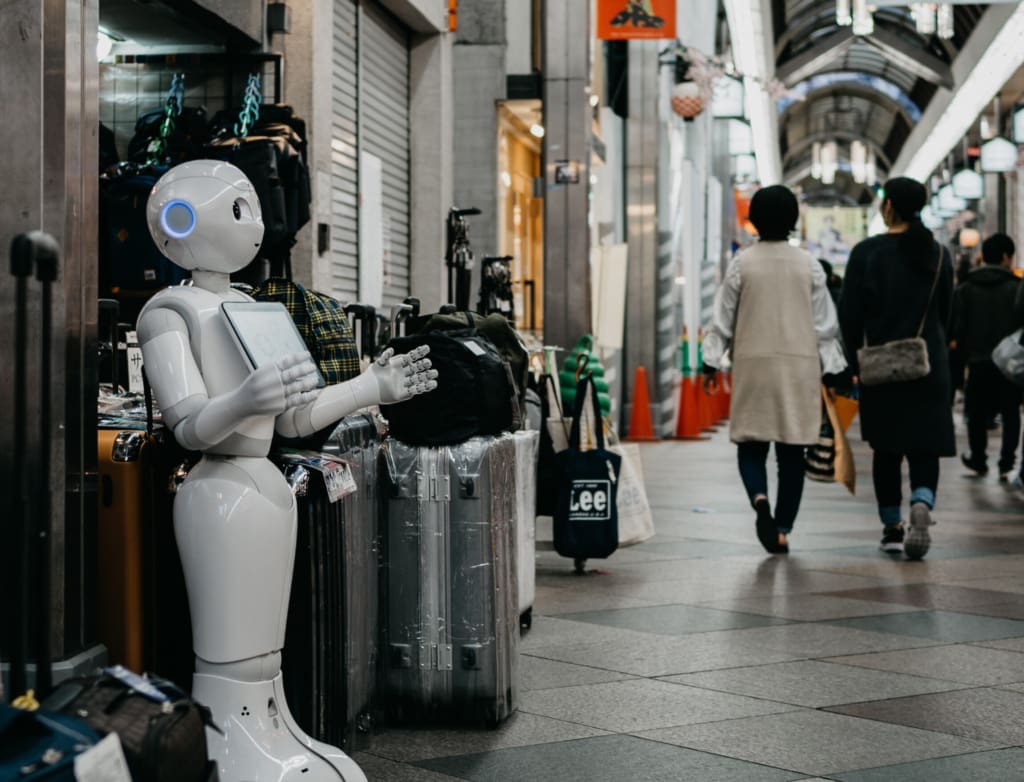 The impact of generative AI
Generative AI has been the buzzword of 2023, with reports wavering between its myriad benefits and cautionary tales warning of its implications, and why the human touch is still essential. A previous report provided by McKinsey & Company predicted that AI would add value of approximately 400 billion USD to the travel industry, more than any other niche.
Generative AI is a subset of AI, which goes one step further by not only analysing data but producing human-like content including text, imagery and audio. When balanced correctly, generative AI technology can help aid the hospitality industry's ongoing labour shortages by mixing concierges with chatbots, QR codes with waitstaff, and speed up the oft-cumbersome hotel check-in process. It can also assist with translation services, inventory management and monitoring energy consumption. Meanwhile, AI-driven algorithms analyse travellers' preferences, booking history, and online behaviour to provide personalised travel recommendations.
"The biggest benefit of using generative AI is the ability to enhance and streamline various aspects of our hotel operations, so that we can focus on providing personalised, human experiences to our guests," says Mike Rawson, chief information officer at citizenM, which is known for its guest-centric approach to tech. "Any improvements we make or systems we implement, are ultimately done in order to improve the guest experience."


JOIN US FOR THE JOURNEY
Subscribe to the newsletter
City guides, culture, photography and ideas, with expert analysis on the biggest stories in travel