As European Sleeper launches a new overnight route from Brussels to Berlin, one writer rediscovers the joy of overnight rail aboard the ÖBB Nightjet from Amsterdam to Zurich
Night trains are going through a resurgence across Europe, and Austria-based ÖBB has made Vienna the centre of overnight travel throughout the continent. Its Nightjet trains carry slumbering passengers across the region on more than 20 overnight routes, from Vienna to Amsterdam, Paris, and Zurich. Once 33 new Siemens carriages – worth some 600 million euros – are delivered by 2025, the route map will grow, with extensions to Rome or Barcelona in the pipeline.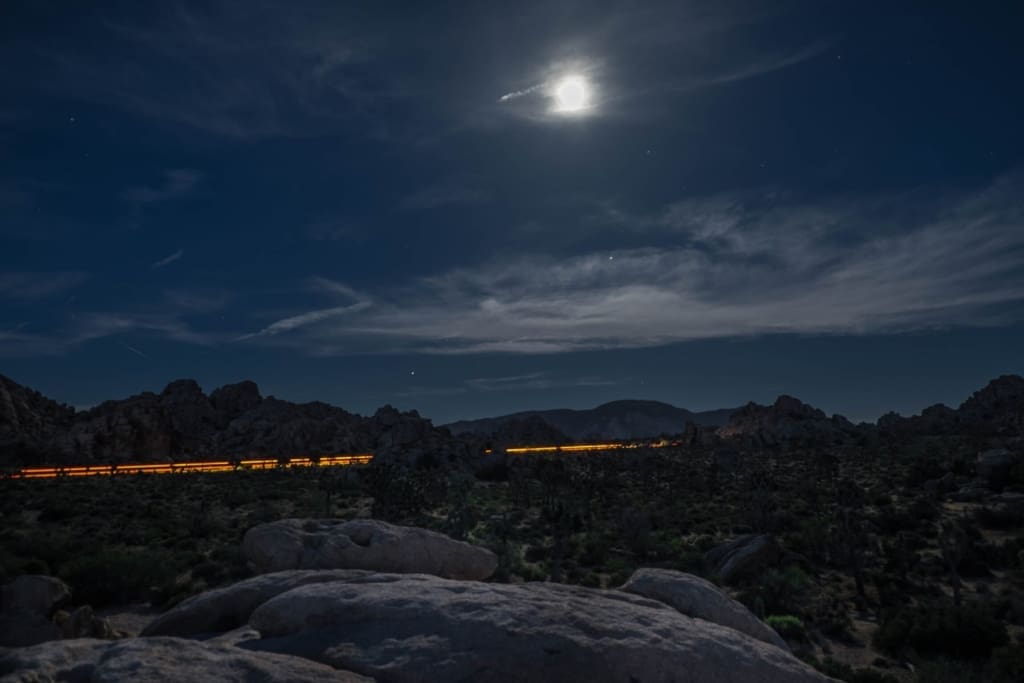 European sleeper trains used to be everywhere in Europe, crossing the continent through the dead of night: London to Paris on the Night Ferry, the Blue Train across southern France, the Elipsos from Paris to Madrid, the Aurora down the Italian peninsula. After a steady rise throughout the 20th century, these lines were gradually discontinued as the speed and cheapness of flight superseded the pleasure of a slower pursuit. For years, what sleeper trains remained traded usability for nostalgic opulence: the Venice Simplon Orient Express, now run by Belmond, runs only sporadically and costs around 4000 USD per night.
The recent resurgence of sleepers in Europe isn't about sentimentality so much as a growing concern for the environment. More than 1.5 million people took the Nightjet in 2019, according to Bernhard Rieder, media relations officer for ÖBB. He expects the number of passengers to double in the coming years due to a commitment to environmentalism. "Travelling by train protects the environment and saves huge amounts of CO2," Rieder says, adding that, on average, travelling with "the Nightjet is 51 times greener than by plane." Eco-consciousness among travellers, as well as national commitments to reach net zero carbon emissions by 2050, has pushed several European countries, including Austria and the Netherlands, to enact bans on short-haul flights where a train alternative can be made. In France, short-distance flights over distances that can be covered by train in two and a half hours or less are now prohibited.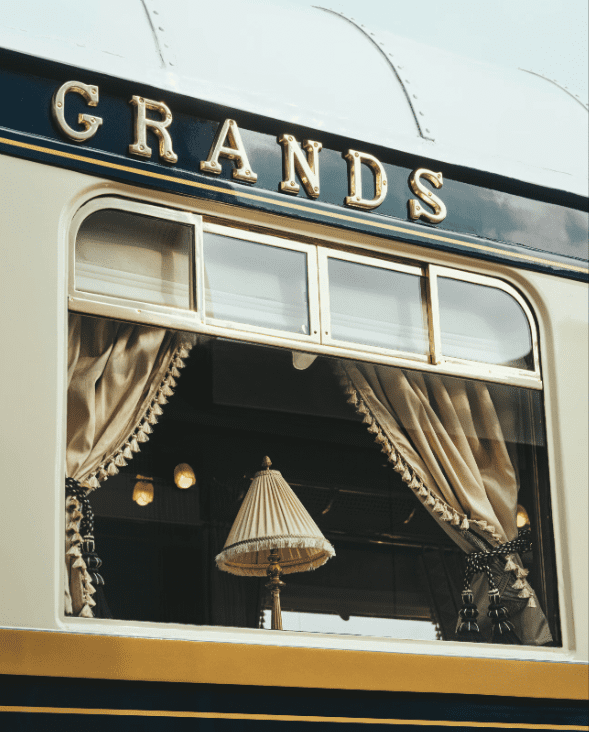 A journey on a sleeper train also offers a unique return on investment. Or that's certain how it felt on a recent December evening at 8.30pm as the ÖBB Nightjet rolled out of Amsterdam Centraal bound for Zurich, while I popped the small bottle of chilled Italian sparkling wine that had been waiting for me in my cabin. If it was only a question of money, a plane ticket from Amsterdam to Zurich would have been cheaper. Compare everything else, however – a night train's leisurely unwinding versus an airport's endless inconveniences of security, passport control, boarding, and flying with kneecaps jammed against the folding table tray in front – and the choice is simple. Rather than being dumped at a hinterland airport with a long way still to go through a grey hell of suburbia and industry to reach some European city centre, waking in the morning at the end of a sleeper train journey finds you already there in the cobblestoned, Gothic core among the morning commuters, sipping coffee and nibbling croissants.
The convenience extends to other parameters. Alone in my cabin, I asked the steward, when she came to collect my breakfast card, about last orders for drinks. "Whenever you want," she said with a shrug, as though it was nothing to order a bottle of brandy at 4am. She gave a quick tour of the compartment: the wardrobe, the sink, the panoply of lights, the room key so large it could have started a Volkswagen. I waited expectantly for cabin mates to arrive, but I was still alone when the final whistle blew and the train glided smoothly away.
Other train providers are getting in on the action. On 25 May 2023, European Sleeper is launching a new overnight journey from Brussels to Berlin, with tickets for sale as of 20 February. In 2024, the route will extend to Dresden and Prague. Paris-based Midnight Trains plans to operate two sleeper trains along its first route by the end of 2024. While the route isn't set yet, it's predicted to be between Paris and either Italy or Spain. Four more routes are planned to be unveiled before 2030.
Co-founder Romain Payet says Midnight Trains seeks to create a new standard of sleeper trains, eliminating what they see as three major issues facing the concept: compartment sharing with strangers, poor catering services, and few digital services. "High-speed trains are already the most convenient and sustainable way to travel on distances up to 800 km," says Payet. "However, from 800 km to 1500 km, and especially on international routes, air travel dominates, because travel time with high-speed trains is too long and high-speed tracks are usually not available on the whole route. Night trains are particularly pertinent on these routes. Transportation is seen by travellers as a commodity, but with night trains the journey is as important as the destination. The experience imposed by commercial airlines is full of stress and discomfort, and the speed they sell is an illusion: a one-hour flight is actually at least a four-hour journey from door to door. Night trains are a more comfortable, convenient, seamless, and sustainable alternative."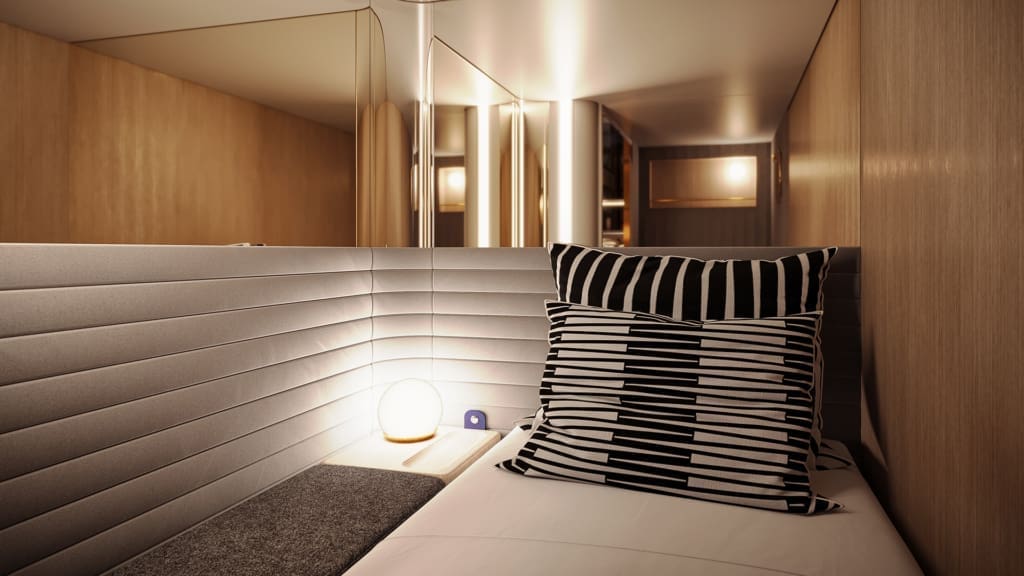 In the forward kitchen of the Nightjet, I found stewardess Frau Mary Msuko fussing with schedules. I asked about the new Amsterdam-Zurich line. "It's wonderful," she said, with a kind of delight not usually heard from someone in uniform. "We have the Dutch line, the Parisian line, and the Swabian line, all joining up and thrusting these different people together." The only challenge, she said, was accommodating all of what these different people wanted: the Germans wanted sweets, the Swiss good coffee, the French endless bread. "We do our best, but we're only human."
Back in my cabin, I ate supper while looking out over a countryside as dark and flat as an inkpot spilled over a tabletop. Morning found us not only at a new latitude, but a new altitude. Beyond the window lay the tenebrous Black Forest, the steaming baths of Baden-Baden, ice-wine vineyards waiting for a frost, all obscured in a predawn darkness. With so much of the journey taken in the dark, all I could do was imagine, just as I had imagined the yellow street lamps of Freiburg rising on the shadowy slope of a mountain like the lights of a giant Christmas tree, twinkling as we rounded the city.
But imagination was part of the night train experience; the journey time between departure and arrival a liminal space of peace and no obligations. We were moving, and all I had to do was bide my time in whatever way I saw fit. I nodded in and out until Basel, where the train split, and was still half asleep when breakfast came: bread rolls, ham and calf's liver pâté, yoghurt with muesli, and steaming coffee. Zurich was not far off by then, appearing in the flat grey light, its streets rendered snowless by the mild föhn wind cresting the Alps. Only in the distance were the mountains white with snow. We had left below sea level, and here people were clomping through the station in ski boots. I was sorry to pull myself away from the Nightjet, but I'd left one beautiful place to arrive in another, a journey which took only the span of a night time.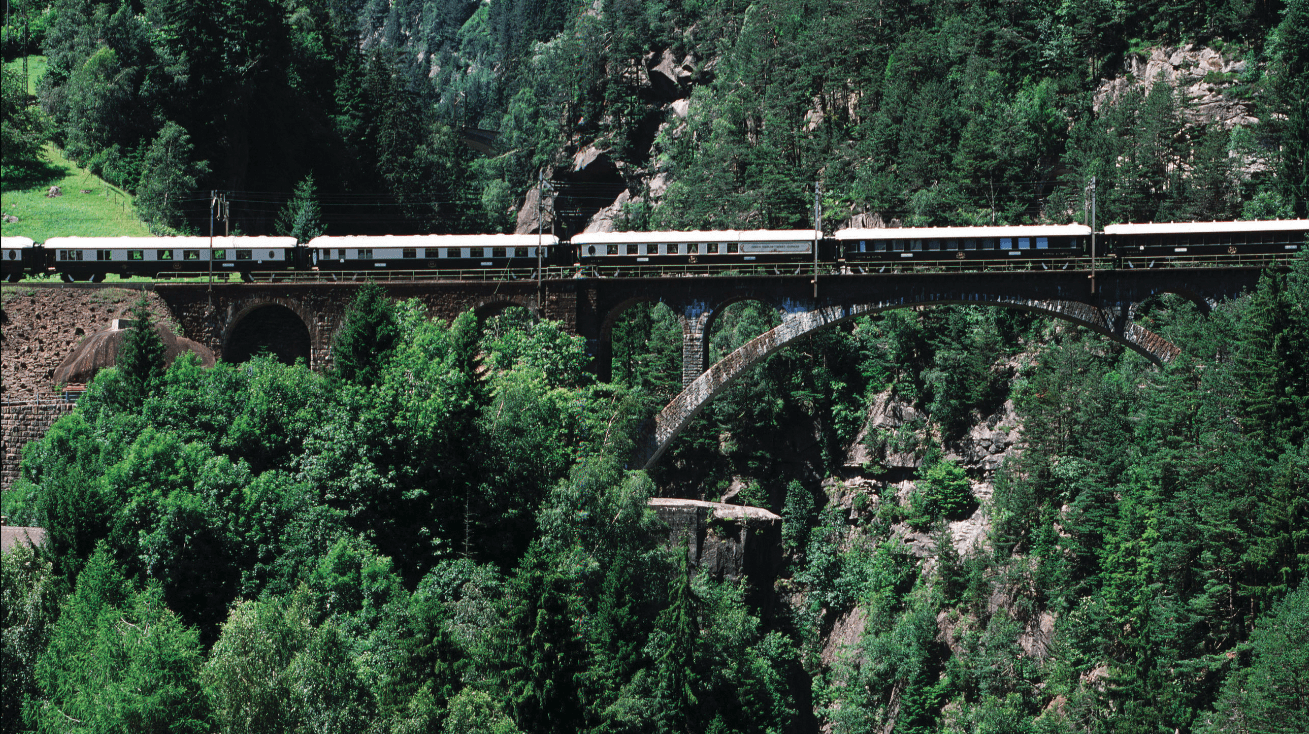 JOIN US FOR THE JOURNEY
Subscribe to the newsletter
City guides, culture, photography and ideas, with expert analysis on the biggest stories in travel