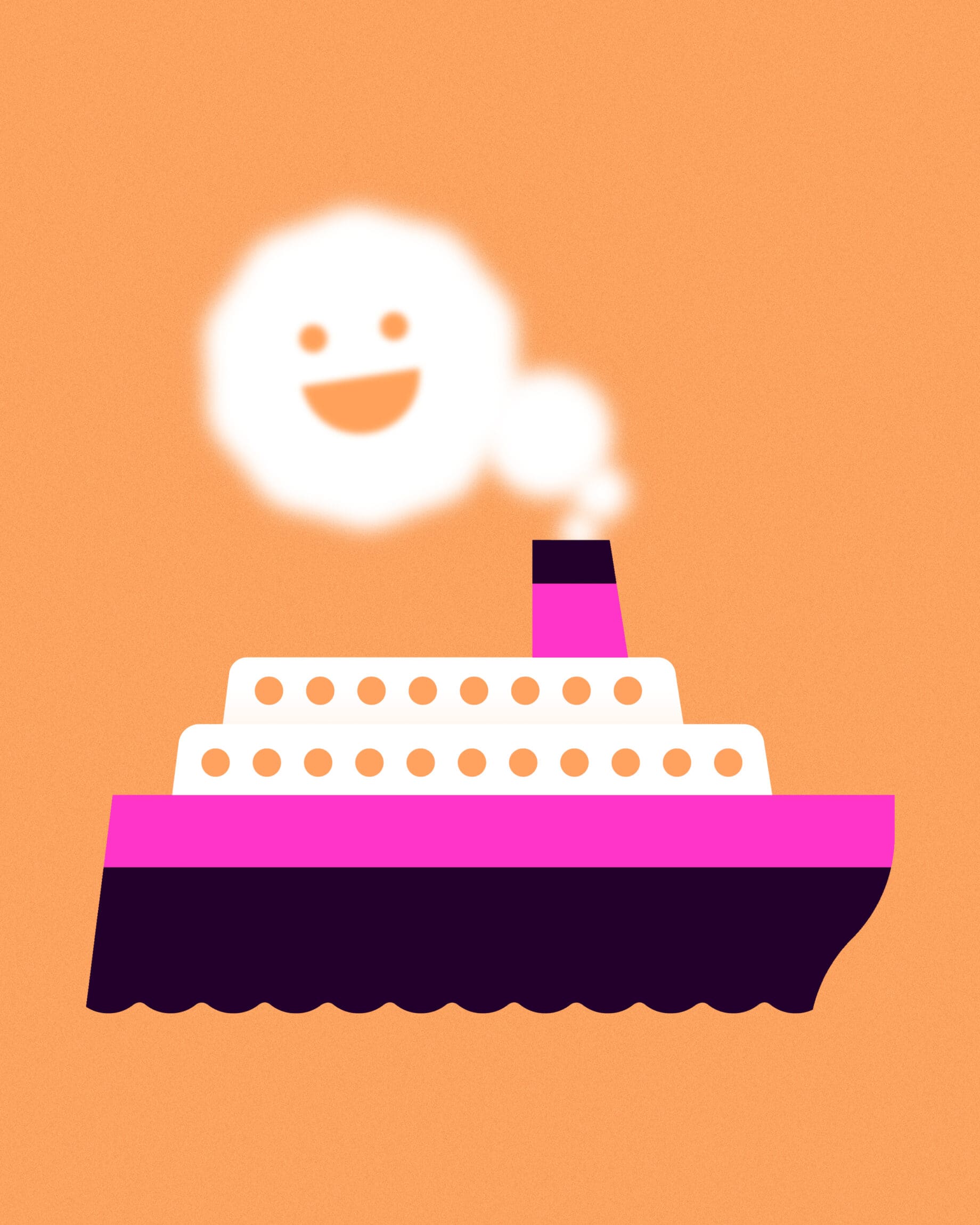 Sustainability and the sailing sector: the green future of ferry boats
Last updated: September 4, 2023
From a renewed appreciation for ferry boat travel to new environmentally aware global regulation and green technology, can sea travel offer a viable alternative to aviation?
One of the world's oldest and most storied modes of mass transportation, sea travel has defined nations, established cultures and driven international economies. Shipping operators criss-cross the globe, forming a significant part of the global travel ecosystem. Similar in size to the commercial aviation sector, the global ferry industry alone transports more than 4.3 billion passengers per year.
In recent years, ferry routes have expanded across Western Europe, while many carriers report a bounce back to pre-Covid passenger levels, buoyed by travellers looking for flight-free alternatives. As the slow travel movement continues gain momentum, more of us are being seduced by the prospect of sea travel, whether that's traversing the Stockholm archipelago, island hopping in the Adriatic or watching the sun rise over the Bay of Biscay en route to northern Spain.
Yet for all its virtues, sea travel's impact upon the planet is significant. The shipping sector currently contributes about three per cent of the globe's total greenhouse gases, and is a major contributor to ocean acidification and water, acoustic and oil pollution. The continued growth in demand for shipping worldwide means that, left unchecked, maritime emissions could accelerate faster than most other sectors. While many view sea travel as a sustainable form of transport, with figures suggesting it emits 25 per cent less carbon per passenger kilometre on an international trip compared with flying, much depends on a vessel's age, speed, fuel type and efficiency.
However, thanks to a raft of new innovations, legislation and increased pressure from the international community, change is on the horizon.
Making waves
The climate crisis is constantly evolving, and the need for urgent action within the boating sector is clear. Back in 2018, the International Maritime Organisation (IMO) announced initial plans to slash ocean vessel emissions in half by 2050, starting a ripple effect across an industry often resistant to change. Under pressure, this summer it tightened its targets, aiming instead to reach net zero "by or around" 2050. It also set interim goals for near-term cuts by 2030 and 2040, providing a welcome sense of urgency. It also sent a vital signal to governments and shipping companies to invest more in green technologies and infrastructure.
Further incentive for carriers comes from consumer behaviour. Last year, ABTA's Holiday Habits Report found that 41 per cent of people will choose one travel company over another with a better sustainability record, up from 19 per cent in 2011. Cutting emissions is therefore beneficial to ferry companies' bottom lines as well as the planet.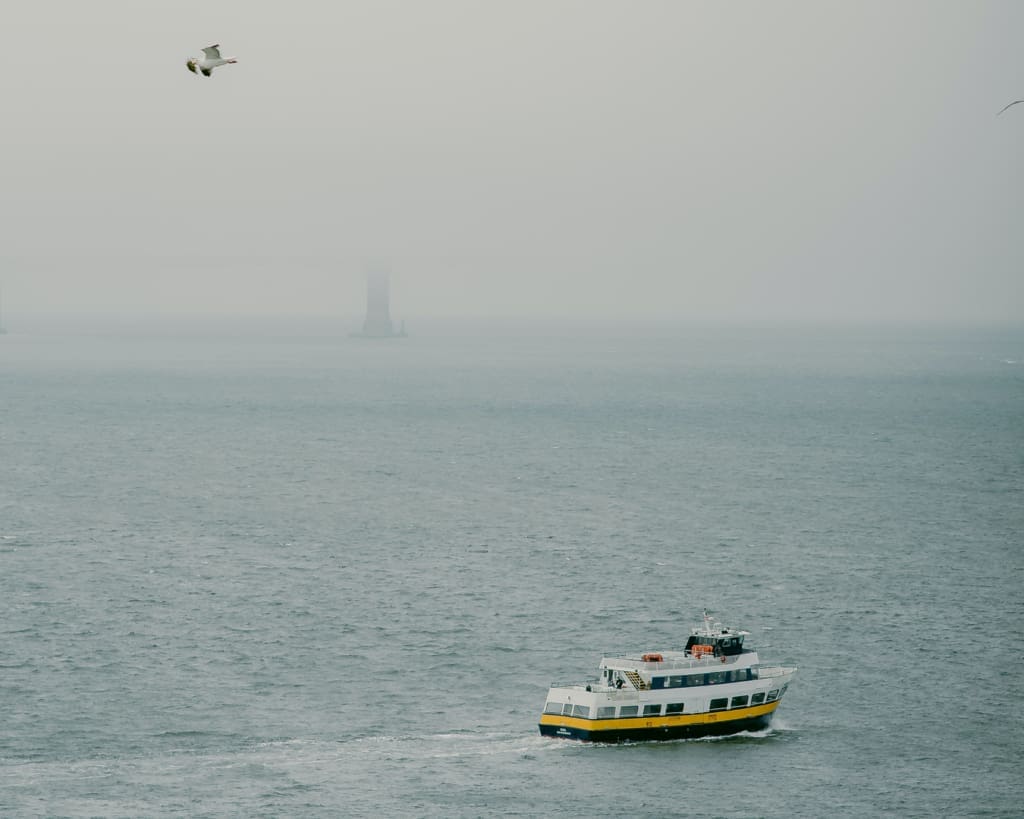 How sustainable is the sailing sector?
Electric ferry boats
Much depends on the type of fuel ships use, with marine diesel – the industry standard – guilty of emitting pollutants including nitrogen oxides, carbon monoxide, hydrocarbons and soot particles. Following a slew of pledges from governments to hit net zero, investment in new fuels and technologies is now essential for cleaner sea travel. An encouraging precedent was set by MV Ampere, the world's first electric battery powered car ferry, which operates between Lavik and Oppedal in Norway. Launched in 2015, the ferry has demonstrated a 95 per cent drop in emissions and 80 per cent in costs compared to fuel-powered ferries. With 63,000 miles of coastline, Norway's ferry network is vital for carrying people and goods, flanked by rolling hills, icy fjords and islands.
Following Norway's lead, Croatia's Jadrolinija is on track to start its first electric ferry services between Split and the central Dalmatian islands, taking advantage of more affordable lithium-ion batteries. In Stockholm, where ferry boats are readily used by commuters and tourists, an ambitious initiative aims to transform all marine traffic on the archipelago to 100 per cent emission-free, using electricity or hydrogen as fuel, by 2025. A new zero-emission service between Belfast and Bangor is due to launch in 2024, operated by Condor Ferries. The ferry uses hydrofoil technology to lift the vessel out of the water, allowing it to 'fly' above the waves, which results in 90 per cent less energy consumed than conventional ferries.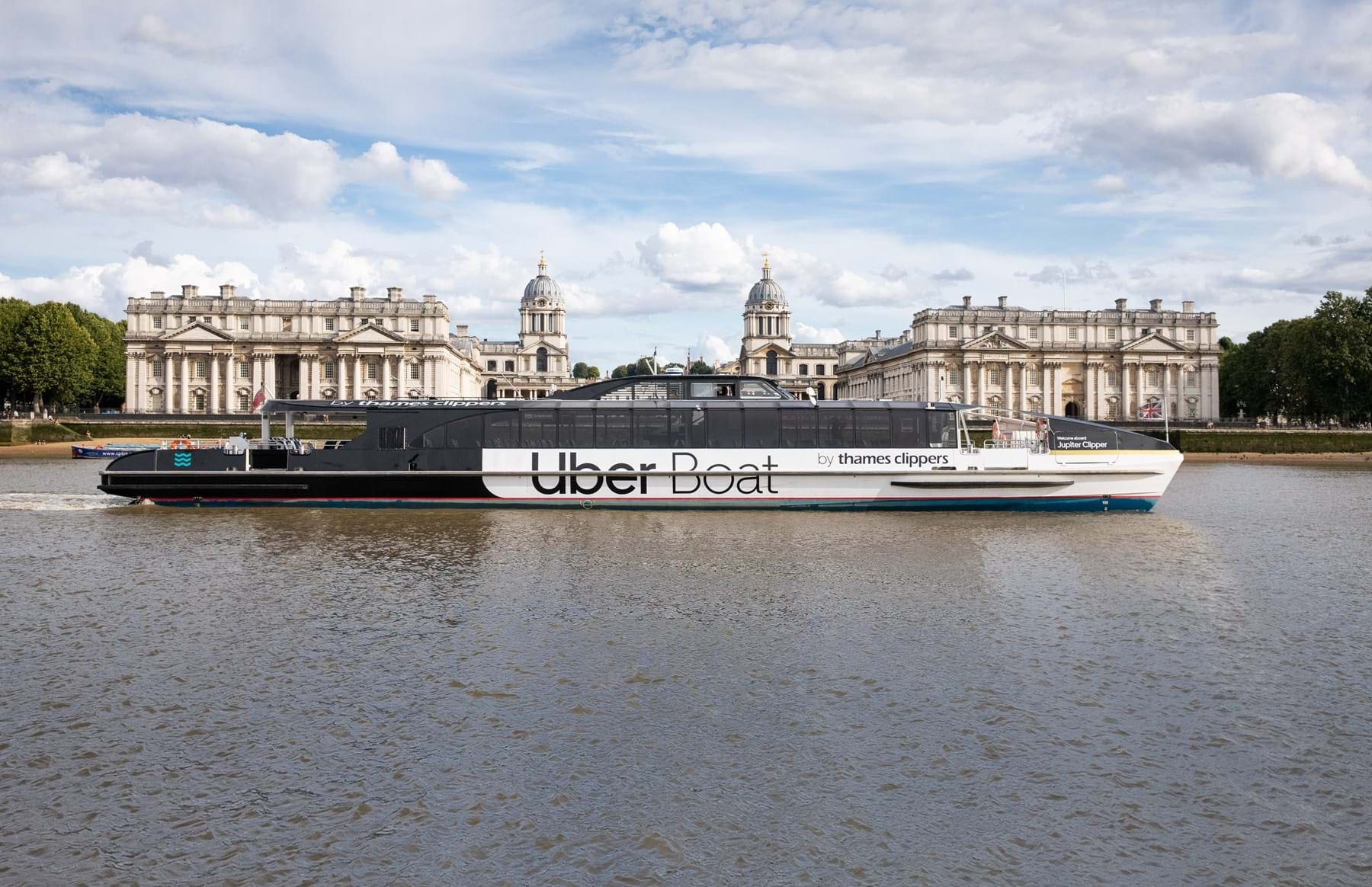 Hybrid design
However, full electrification isn't a quick or affordable option due to the necessary investment and infrastructure. A more viable starting point is swapping diesel for liquefied natural gas (LNG), which is much smaller in volume and far easier to transport and store, which could reduce carbon emissions by 20 per cent. For now, hybrid ferries, which combine battery-only power and battery-assisted hybrid with fossil fuel as backup, offer a realistic interim option for companies upgrading their fleets.
"One of the biggest challenges is that ships are built to last 25 to 30 years, so it takes a long time to renew a fleet, during which time technology tends to move on significantly," says Abby Penlington, director of Discover Ferries, an industry body representing 13 ferry operators in the UK and Ireland. "Hybrid ferries provide a stepping stone towards net-zero emissions and new vessels are also designed to adapt to take advantage of future technological developments to become even more efficient."
There has been considerable investment in hybrid technology, with new ships either coming into or already in service for routes operated by the likes of Brittany Ferries, P&O Ferries and London's new Uber Boats by Thames Clippers, which  zip up and down the River Thames using excess power from bio fuelled engines to recharge their batteries. It is committed to achieving net zero with all new builds by 2025.
"Decisions taken today around ship purchases will still be felt well into the 2040s," says Tom Bartošák-Harlow at the UK Chamber of Shipping, adding that as well as developing new fuels, it's important that the planning system enables, rather than blocks, the necessary infrastructure for ports to accommodate these fuels. "It's crucial that shipping companies have the confidence in new and alternative fuels being available, giving them the confidence to make investment in green shipping today."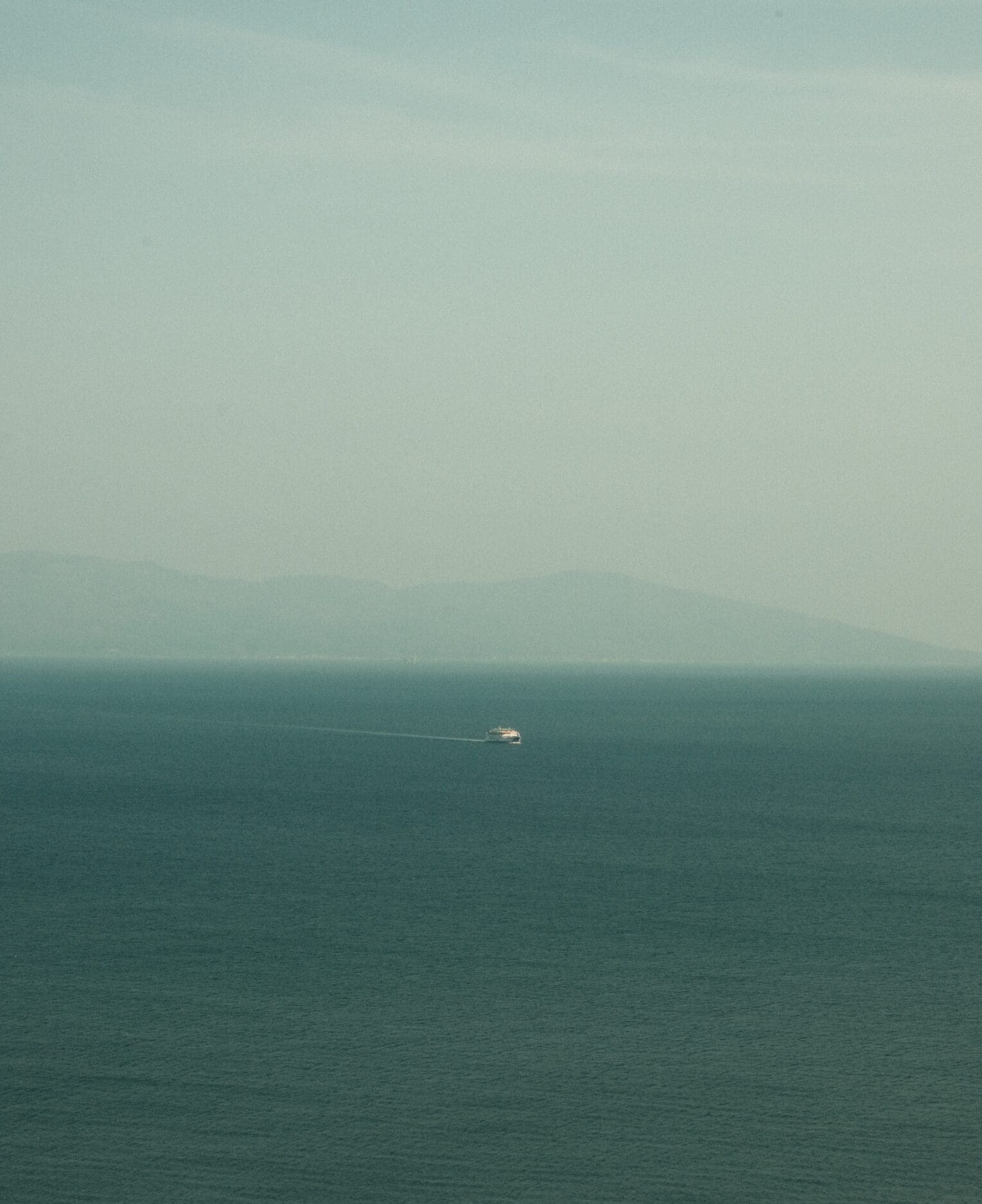 Signs of progress
A swathe of other decisions have knock-on effects on the sailing industry's overall impact, something that's starting to be addressed. "Reducing emissions is just one area that the ferry sector is investing in. It is also looking to actively reduce passenger carbon impact and promote a more environmentally friendly travel experience for customers," says Penlington. This includes launching projects to protect biodiversity, minimise food waste, increase recycling and segregation of rubbish, establish sustainable water solutions and reduce single-use plastics.
Elsewhere, ports are investing in shoreside infrastructure that supports the storage of carbon-free fuels. Portsmouth was the first UK port to install solar canopies which – together with a 1.5 megawatt per hour battery to store unused power – could provide up to 98 per cent of the port's electricity consumption in future. The Port of Dover, which has already reduced its direct carbon emissions by 95 per cent since 2007, is part of a feasibility study to establish the first zero-carbon trade route between the UK and France.
Wind of change
Next year, Dover is due to welcome another venture with sustainability at its heart. Born out of his own need to travel between the continent and the UK, boatbuilder, sailor and environmental scientist Andrew Simon aims to launch his nascent SailLink business in April, transporting up to twelve people and their bikes across the Channel by catamaran. "If you're looking for the most eco-friendly route to France then it doesn't get better than by sail and electric battery propulsion," he says. SailLink's first route will most likely be the 24-mile four-hour crossing from Dover to Boulogne-Sur-Mer, with additional routes to follow. "We have the support of the ports and it's a great complement to existing services as it fits in with everybody's sustainability agendas."
Wind-powered zero-emission transport to characterful European marinas rather than vast shipping terminals makes SailLink an attractive proposition, as does the option to help out with crewing during the voyage. "There's so much to learn on these trips and that's what we encourage – it can be quite hands-on," says Simon. His team is currently in the process of setting up its first boat and selling supporter tickets to future passengers to get the service off the ground. Simon is hoping the service will appeal to cycle tourers, coastal hikers and those tackling the pilgrim routes from Canterbury to Rome. "People are looking for different ways to travel and the active travel sector is picking up, so I feel SailLink can really plug into these areas."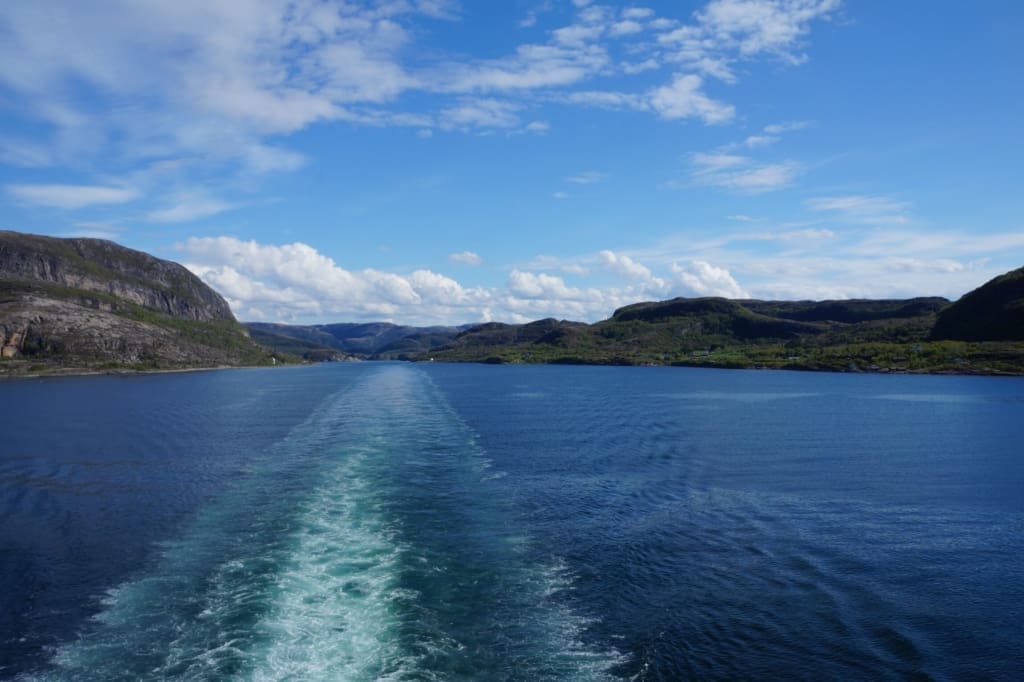 New routes and better integration
Bespoke alternatives such as SailLink are a vital part of a growing movement that's gathering momentum, and there's evidence of greater integration within wider transport networks across Europe. For instance, rail and ferry companies are joining forces to encourage "green mobility": a new service between Ireland and France allows customers to buy tickets covering both modes of transport to streamline their journeys.
As diesel vessels continue to fall from favour, to be replaced with leaner, greener vessels, the sailing sector is projected to grow further in significance as a genuine alternative to flying. "Ferries are already perceived as a more sustainable option than some other forms of transport and this will only increase with more efficient vessels coming into service," says Penlington. "Being able to travel by ferry with your own electric vehicle, or by train, on a rail-sail ticket, offers an attractive option for greener travel."


JOIN US FOR THE JOURNEY
Subscribe to the newsletter
City guides, culture, photography and ideas, with expert analysis on the biggest stories in travel