From its labyrinthine canals to industrial creative neighbourhoods and diasporic communities, local resident Hannah Turner shares her personal take on the city she now calls her home
It is best to imagine Amsterdam as a dart board. The bullseye is Centraal station, and the famed canals of the city form rings heading out towards the suburbs. The waterways of this old European centre are just as likely to confuse a new traveller as leave them in awe. It is, without a doubt, a beautiful place to live. I moved to the city in 2020 and I am therefore somewhat of an outsider, less jaded by gentrification, having joined the many temporary and international residents that make up the city's diverse demographic. Discounted postgraduate master's courses and international corporations building new headquarters have helped make it home to a global crowd. English is spoken as often as Dutch, and the city periodically empties out as people return to alternative homes at various points in the year.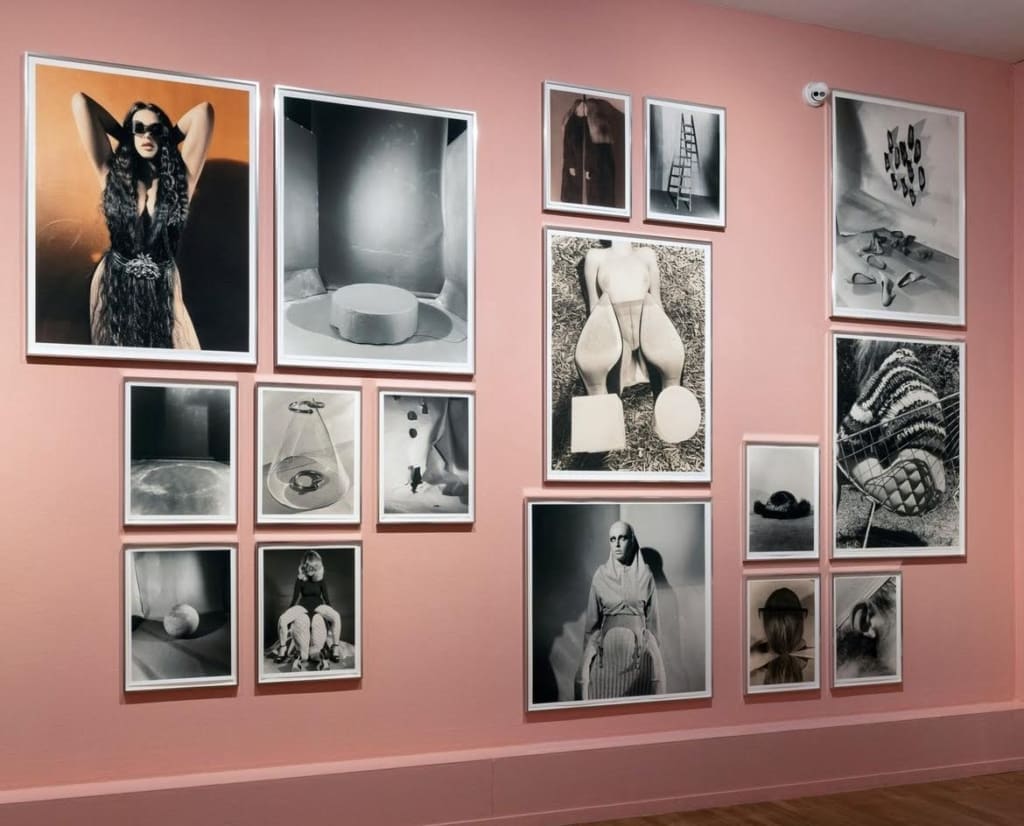 Amsterdam is preceded by its reputation, and it is often seen through the limiting lens of its access to sex tourism and cannabis. But once you start talking to those who live here, you realise firstly that these taboos have a complex political history of their own, and secondly, that there is so much more to see outside of the central ring of seedy store fronts.
The best advice for a new traveller is just that: leave the city centre and head east or west. It doesn't much matter, but steer away from the flashing neon signs offering cheap drinks and late night dances, and do what the locals do. It is less a city for ticking off a list of top sights, and more a place for simply moving through as if it were your home – cafe hopping, window shopping, following the canal to gawk at a street of picture perfect homes. Venture outside of Museumplein and try The Black Archives or FOAM photography museum for an alternative dose of culture.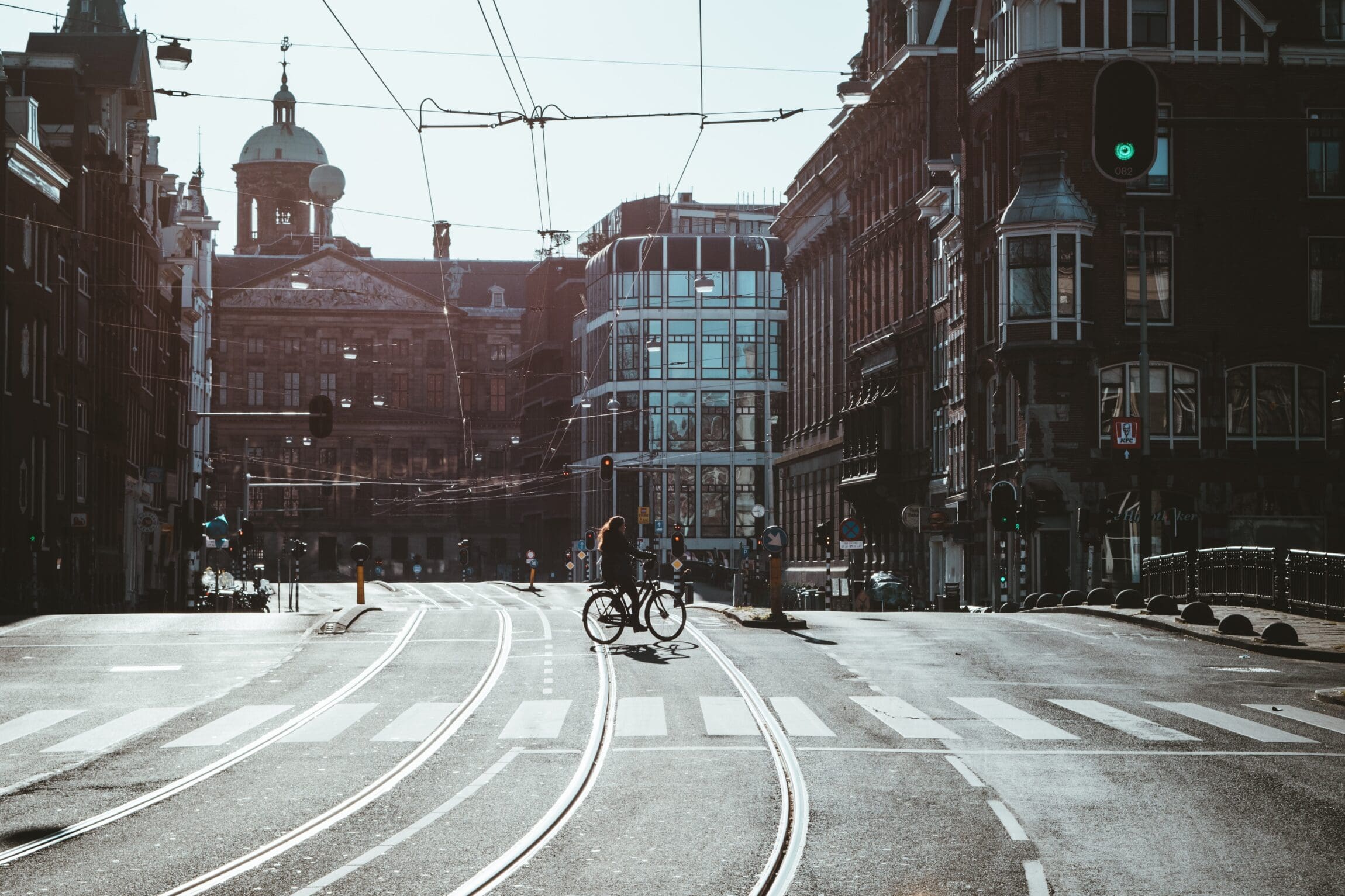 Dutch architecture has a rich history. The oldest building in the city is Oude Kerk, a church first built in 1306 that has been renovated and restored by 15 generations of Amsterdammers. The traditional narrow canal houses, quite wonky in shape if you look closely enough, are a mainstay of the city centre, dating back to the 17th century. Strict permits mean there is continuity in shape and style in many residential area buildings, right down to the brickwork, making details in the streets worth pausing for.
Despite changeable weather (Amsterdam is closer to a London climate than a Barcelona one), Amsterdammers have an affinity for the outdoors: camping, walking, and of course cycling. Most Dutch would rather get rained on than wait for a tram. That being said, the city is well served by public transport.
Because of the city's love of cycling, public transport is under much less pressure than other major cities. The subway is immaculate, and the trams will take you almost everywhere you need to go. And if all other options fail, the size of the city means you are never more than 15 minutes by taxi from your bed.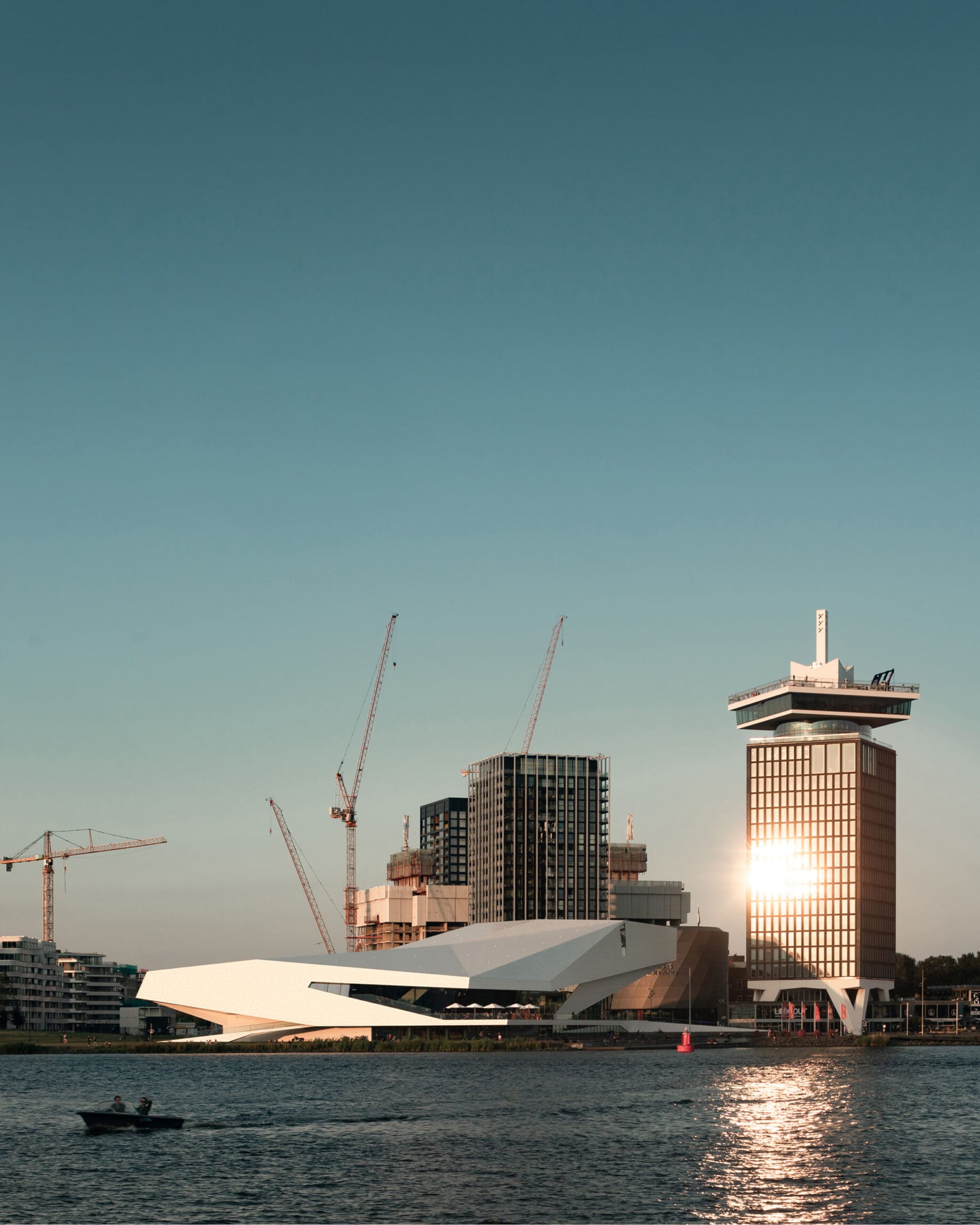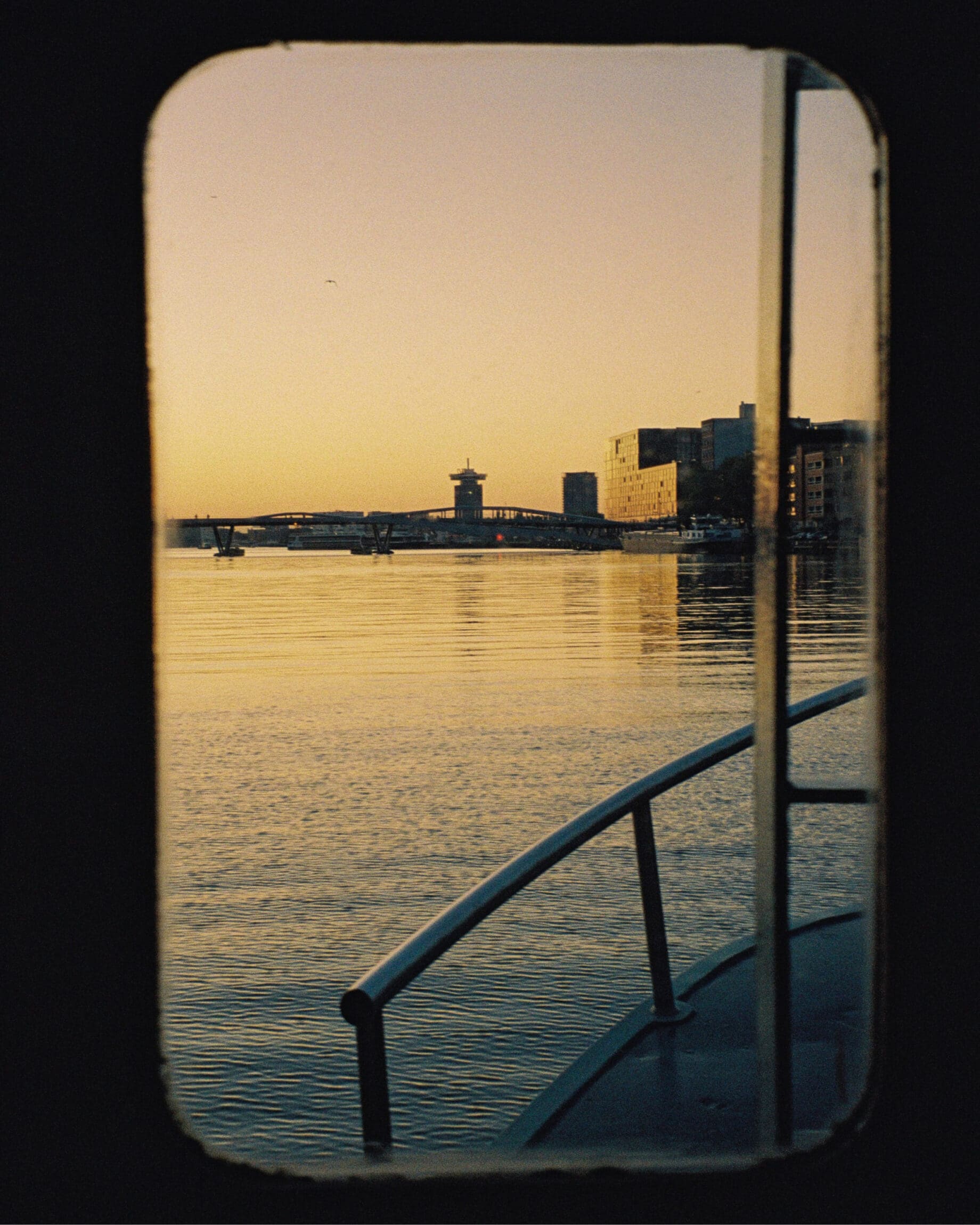 The outdoor culture extends to eating and especially drinking: find waterfront bars and beer gardens at local breweries (please skip the Henniken and try Troost or 't IJ instead). There are outdoor heaters, but wrap up warm if you are here from October onwards as indoor seating is harder to find.
During a warm spell, take the free ferry boat from the city's central station over to Noord, an industrial, creative neighbourhood where you'll find many of the city's trendiest bars and restaurants. It is also home to IJ Hallen, Europe's largest flea market that pops up twice a month for most of the year. Trawl through stalls for a new vintage lamp or retro knit and aim to arrive early. Get out before the crowds and cycle or walk some of the more hidden waterside paths. Stop by Helling 7 for fire cooking and a drink on the rooftop bar, or catch a film at the independent cinema FC Hyena.
South west from central, you'll find the Joordan, still tourist-riddled most of the time, but the Nine Streets area is home to plenty of indie boutiques and several spots for great brunch, including Lotti's at The Hoxton hotel, where Sunday jazz sessions are also held in the lobby bar. Further out you can find Vondelpark, the most famous green space, but go deeper west to Westerpark for tranquil walks, cafes and breweries, which line the middle section of the park.
De Pijp is home to hole-in-the-wall restaurants, vintage shopping, and squares lined with wine bars (Glouglou has a particularly good selection of organic wines). It also plays host to a large street market held every day except Sundays, which is a good place to find lunch. The Dutch are less fond of sit-down meals in the middle of the day, so bitterballen (Dutch meatballs), or loempia (spring rolls) are the way to go. The market stalls are functional and geared towards local residents, serving flowers, cheeses, and good mezze from Twin Olive's on Albert Cyrp.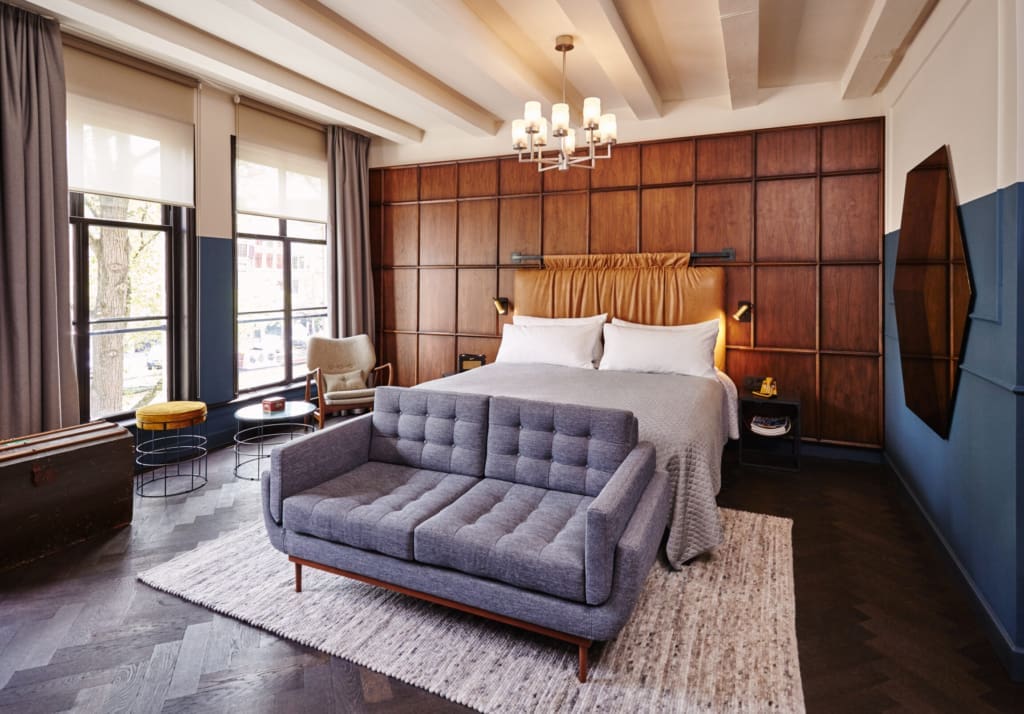 When dinner rolls around, earlier rather than later is Dutch custom. Segue from De Pijp to Amsterdam Oost, by far the most underrated side of the city. As with most cities, the best food is found where cultures collide. Here in the Eastern Docklands, or Indische Buurt, you'll be spoilt for choice. The diasporic communities of Amsterdam are linked to the Netherlands's colonial roots, so Surinamese and Indonesian families run the best delis and restaurants in town. Fuss free, big portions and friendly staff – you can't go too far wrong.
Hotels are more popular in Amsterdam than apartment rentals. Tall canal houses converted into clusters of small bedrooms like The Dylan or Morgan and Mees, as well as well-known names like Soho House, The Hoxton and The Pulitzer, all have digs for a first timer or seasoned visitor to rest their heads. With a city this petite, location is less important – just look out for proximity to a metro station or tram stop. And whatever you do, don't open a cab door without checking for a cyclist first.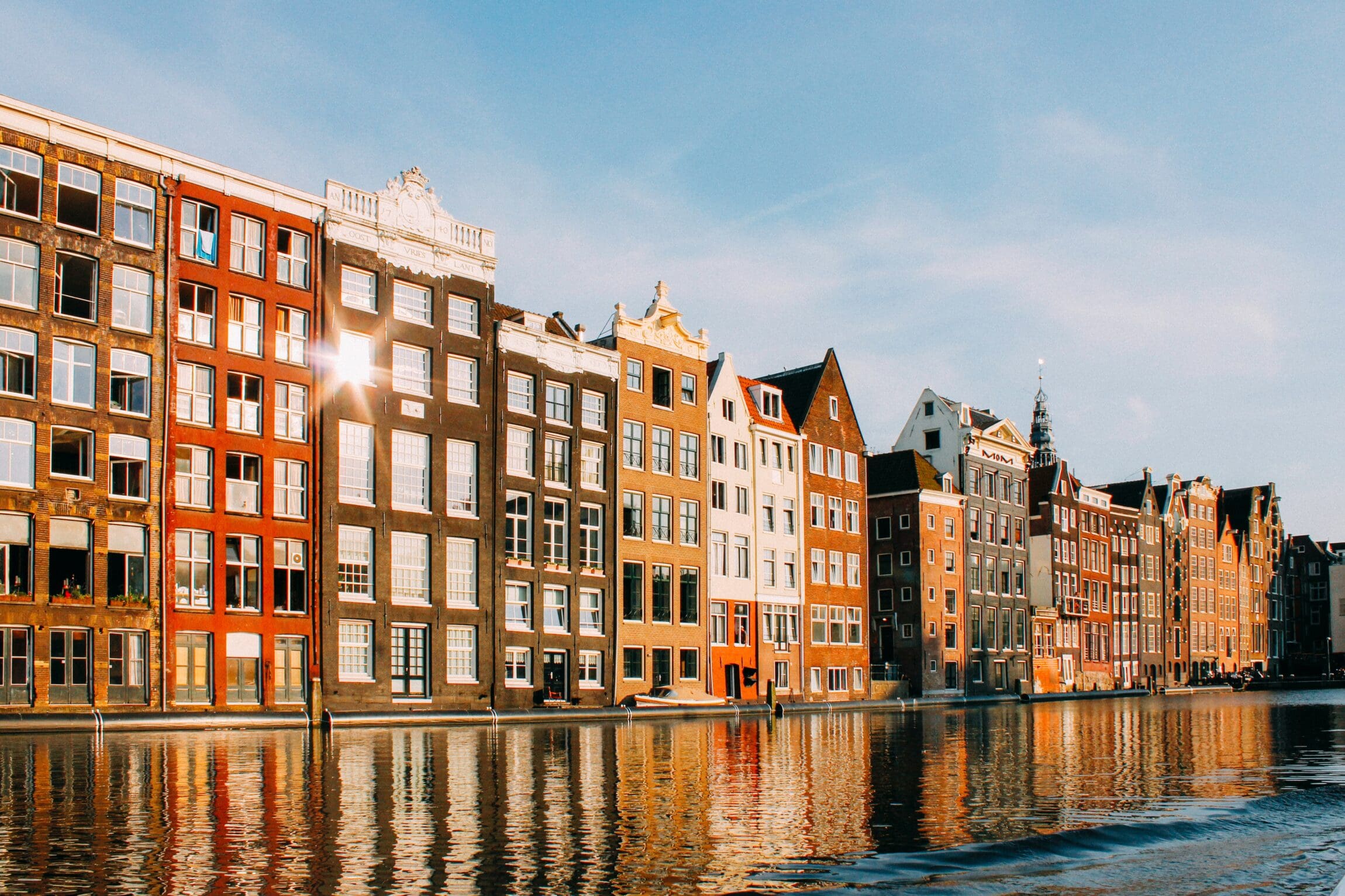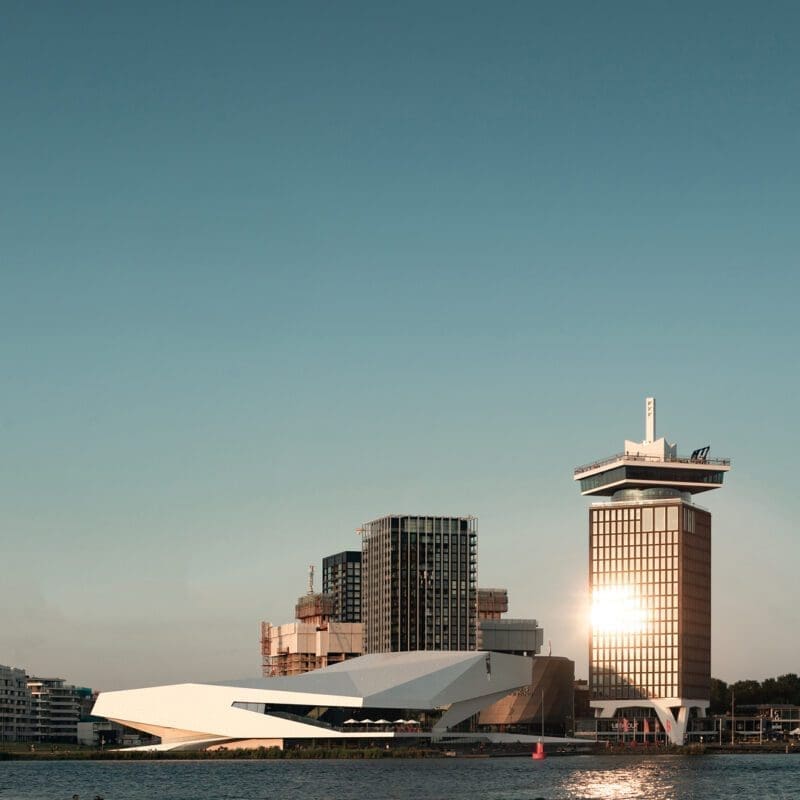 Sign up for superlative city guides across the world


JOIN US FOR THE JOURNEY
Subscribe to the newsletter
City guides, culture, photography and ideas, with expert analysis on the biggest stories in travel