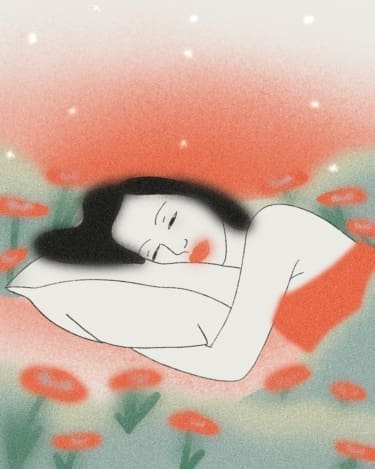 Sleep tourism: how are hotels prioritising rest?
Last updated: October 17, 2023
Smart beds, sound waves and CBD therapies are some of the new offerings hotels are introducing to send guests to sleep, as city travellers increasingly prioritise rest and replenishment. ROADBOOK reports on why sleep tourism is trending
When I first started travelling for work, I packed in as much as I could after-hours: dinners, gigs, galleries, club nights, culture. Give me a double espresso and I was down for it all. Fast forward to the present day and the thrill has largely worn off. After an early flight and a full day's work, I relish the opportunity to recharge on my own. I want to be on top of my game, and embrace all that a hotel offers to help achieve this.
I'm not the only one. A post-pandemic awareness of the speed at which we move continues to impact our behaviour, while evidence links poor sleep to weight gain and ill health.
And yet, we are sleeping more poorly than ever. Longer working hours, screen time and an 'always on' mentality are all contributing factors, with one in three people routinely not getting enough sleep. New research from Future Forum also suggests that burnout from workplace stress is at an all-time high since spring 2021.
Hotels are responding to this with alternative therapies and sleep-centric stays, which go beyond basic bedding and mood lighting. Noteworthy is that these are launching in lively, thriving cities with both business and leisure travellers in mind.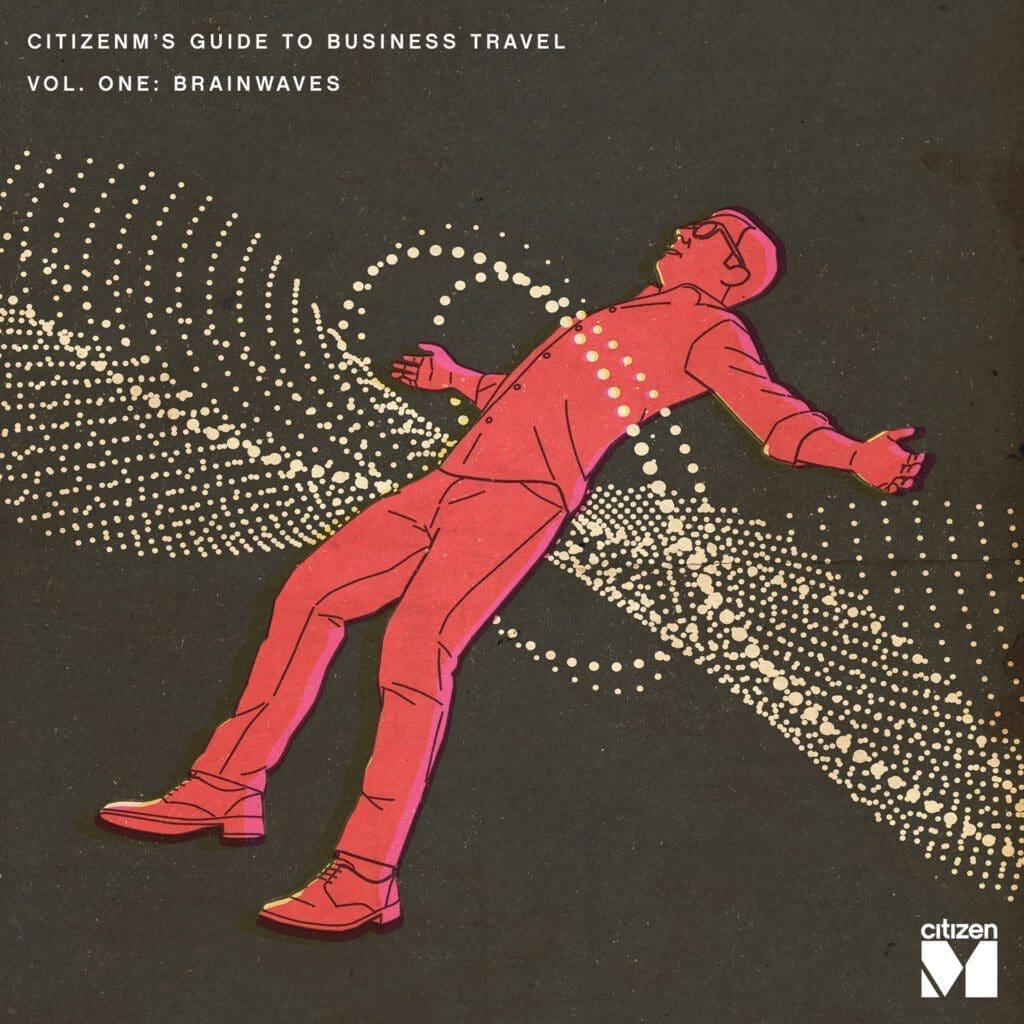 Tired out business travellers
"When you are in the industry that literally puts a price on sleep, guests are always looking for what hotels can do to enhance the most important part of the stay," comments Robin Chadha, chief operating officer of citizenM, where 'affordable luxury' is largely geared at business travellers. 'Smart rooms' come with extra-large king-sized beds as standard, and all aspects of the room are controlled by an iPad, including temperature control, blinds, lighting and alarms. CitizenM has also developed Brainwaves, a 'sonic musical experience' created by music scientists to improve focus, anxiety and sleep.
"Sleep has undoubtedly grown in importance in the public consciousness," comments Mark Tremlett, founder of Naturalmat, which supplies natural, sustainably made mattresses to hotels including The Hoxton and Six Senses. "And travellers are at the mercy of the hotel when it comes to their sleeping environment."
"The optimum hotel room temperature is between 16 and 19 degrees," he continues. "An overly hot environment or aggressive air conditioning system can affect REM. Switch off the hotel television and prioritise a routine that will send a signal to the brain that it's time to sleep, such as taking a warm bath or swapping a nightcap for a cup of herbal tea."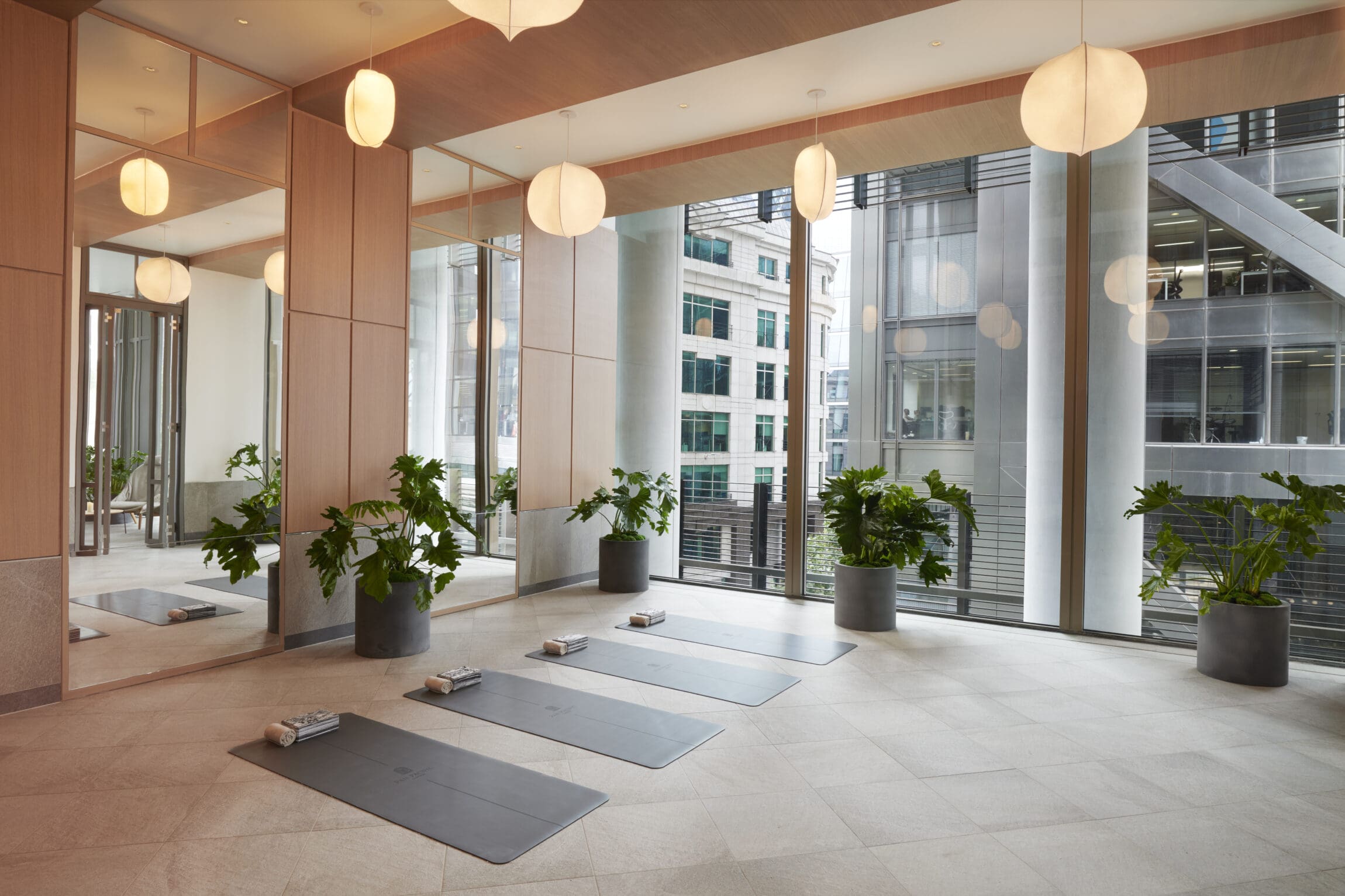 Sleep tourism in London
In London's frenetic Piccadilly, Zedwell has opened as the city's first sleep-centric hotel, a world away from the hubbub outside. Windowless, mood-lit rooms are designed to create a slumber-inducing cocoon, while a private tunnel connects the hotel with the Piccadilly Tube line for a stress-free getaway (rooms from 105 GBP per night).
Pan Pacific London, steps away from East London's nocturnal nightlife scene, also recognises the importance of creating a conducive sleep environment. The luxury hotel has launched a Sensory Sleep Programme, encompassing 'performance, nutrition, recovery, and sleep'. Beds are fitted with a Chilisleep cooler system, which regulates the temperature of the bed, and a Mela weighted blanket and pillow menu are also provided. The high-end package, priced at 645 GBP, includes in-room yoga and a host of sleep-inducing herbal teas and reading suggestions. It recommends that guests bathe or shower in warm water one to two hours before bedtime and snack on nuts, walnuts and pumpkin seeds for a soothing slumber. They can also make use of the Wellbeing Floor, replete with a pool and relaxation pods.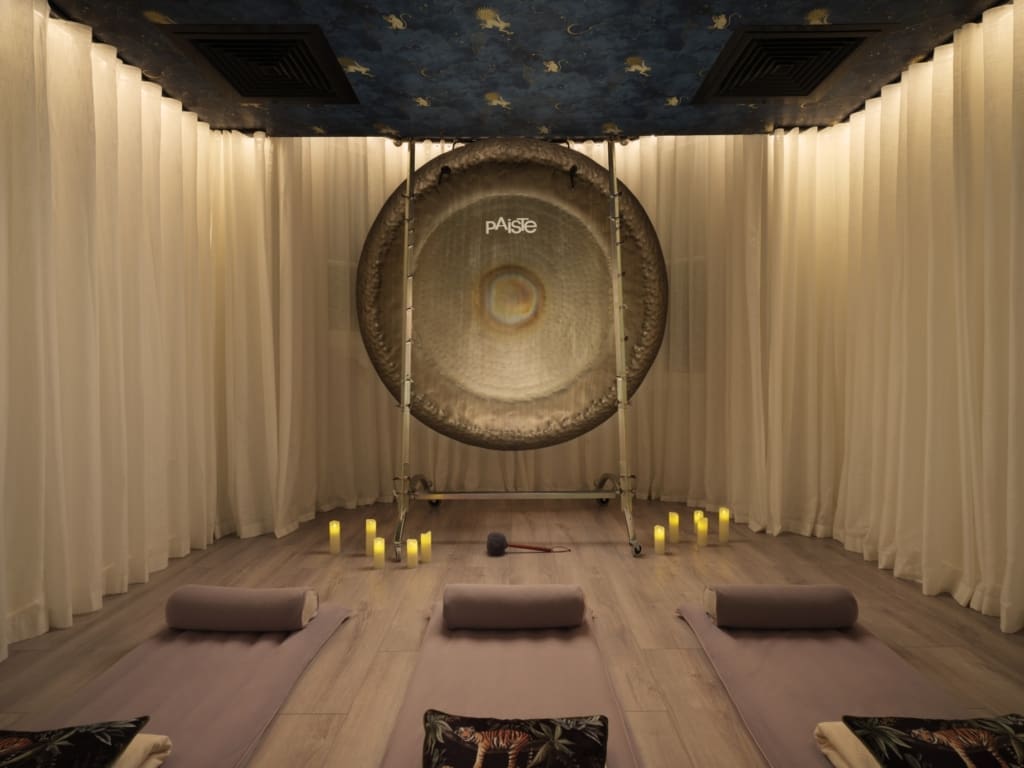 "Sleep is a non-negotiable cornerstone of wellbeing," comments Naomi Heaton, founder of The Other House in Kensington, where smart club flats with Hypnos cashmere beds are met by a wellness space and menu of alternative therapies. The hotel's sound bath meditation comprises a "relaxing but potent" 55-minute sensory experience, believed to be the equivalent of eight hours of meditation. Guests can also book breathwork, reiki, reflexology and acupuncture sessions among other meditative practices.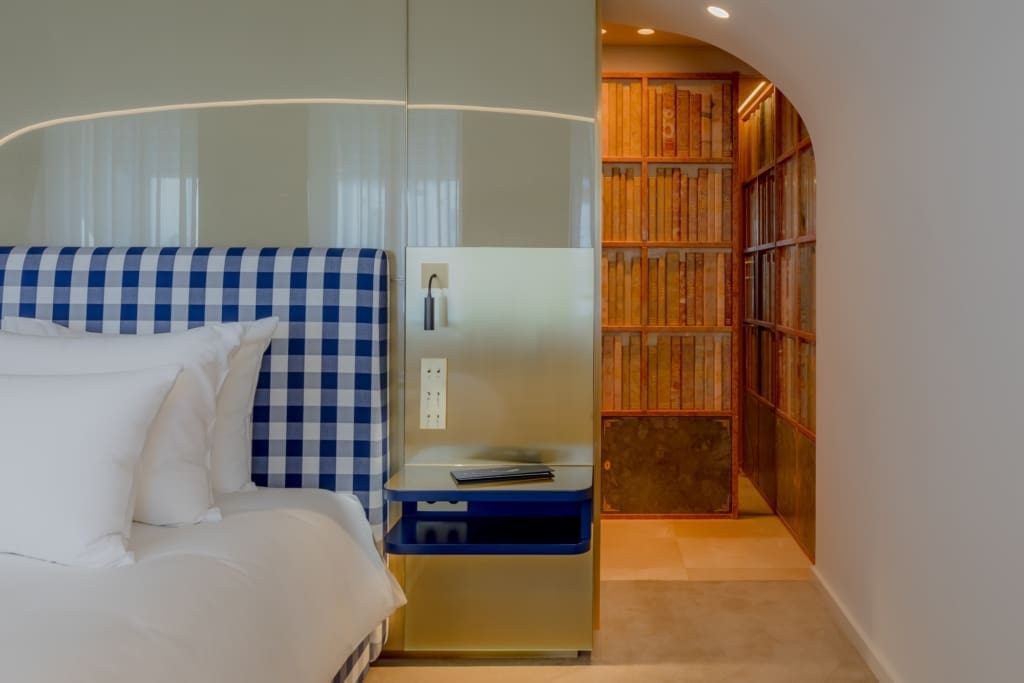 The Hästens hotel
In Portugal's Coimbra, The Value of Time Group has opened the world's first Sleep Spa hotel, in partnership with Swedish bed king Hästens, noted for its high-end horsehair-stuffed mattresses. As well as resting on an ergonomic Hästens bed with a personalised pillow choice, each room has access to an exclusive Bed Talks video by sleep expert Dr Edie Perry, in which she discusses the art of sleeping well, from recommended positions to addressing external factors that can interfere with sleep, including diet and stress.
The riverfront hotel's decor is inspired by the neighbouring UNESCO-listed library Biblioteca Joanina, with ornate baroque mosaics and decorative tomes carved from marble. "Our goal is to offer the world's best sleep experience," says Tiago Quaresma, board member of The Value of Time Group. "Our guests learn and understand how sleep contributes to their wellbeing." Generally, the hotel attracts couples aged 40 and upwards, though solo travellers also book in.
The Hästens effect is also found overseas in Austin's secluded Hotel Saint Cecilia, a boutique property with 20 rooms. It was the first hotel in North America to put a handcrafted Hästens mattress in each room, culminating with a 60,000 GBP mattress in its largest suite. The hotel itself is far from a minimalist sleep sanctuary, suffused with a retro, rock 'n' roll aesthetic that draws on American writers and musicians of the 1960s and 70s.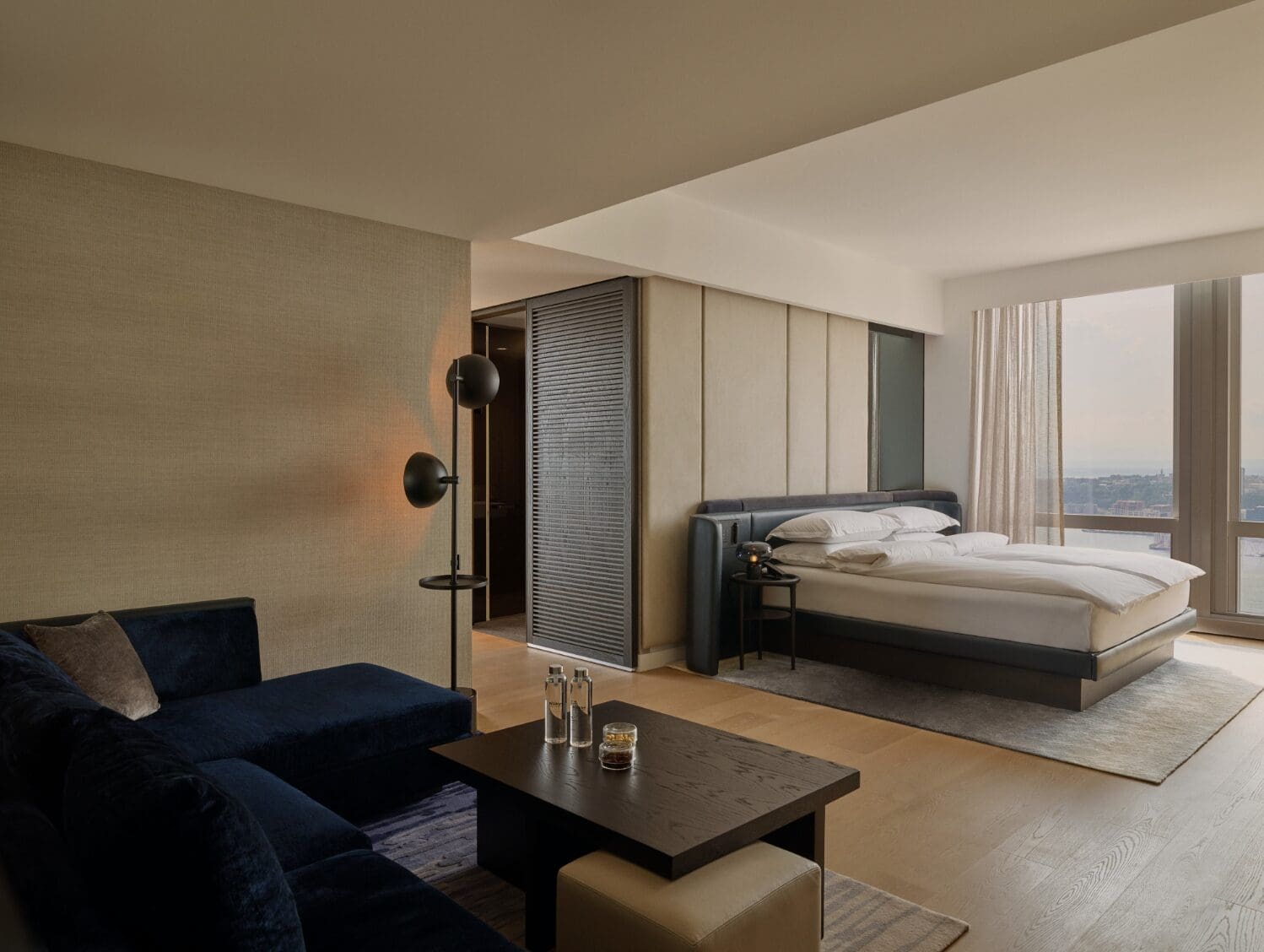 New York, the city that never sleeps?
A 2022 study by United Health Foundation suggests that New York lives up to its reputation as a 24-hour city, with 33 per cent of adults sleeping fewer than seven hours per night.
Some luxury hotels are working to counteract its reputation, however. The Equinox Hotel, noted for its commitment to health and wellness, has launched The Art of Science and Sleep. It refers to its rooms as 'sleep chambers' which block out sound and light pollution. Guests can make use of herbal teas, eye masks, breathwork programmes and an in-room 'sleep well' dining menu of bone broth and charcoal lattes to support natural melatonin production.
"Sleep and replenishment have emerged as significant interests within the travel and hospitality space, and we have tailored our design, on-site programming, and amenities to cater to this demand," comments Katie Tardif, brand director at Equinox Hotels. "We saw an opportunity to really own the sleep space within luxury hospitality by making our rooms fully optimised for sleep, encouraging movement during the day, and developing programming that can support better sleep. It's not just about when you lay your head down, but what you're doing during the 24-hour day that supports optimal sleep performance."
Away from the room, the Spa Wave Table is a sound and harmonic therapy that provides the equivalent rest of three hours sleep in 30 minutes, while guests are encouraged to submerge in hot and cold plunge pools.
In 2022, Park Hyatt New York debuted the Restorative Bed™ by Bryte, which uses AI technology to help guests recover from jetlag and fall asleep more easily for longer. Guests can store sleep preferences, including optimum temperature and positioning to relieve pressure points and tap into their profile whenever they return.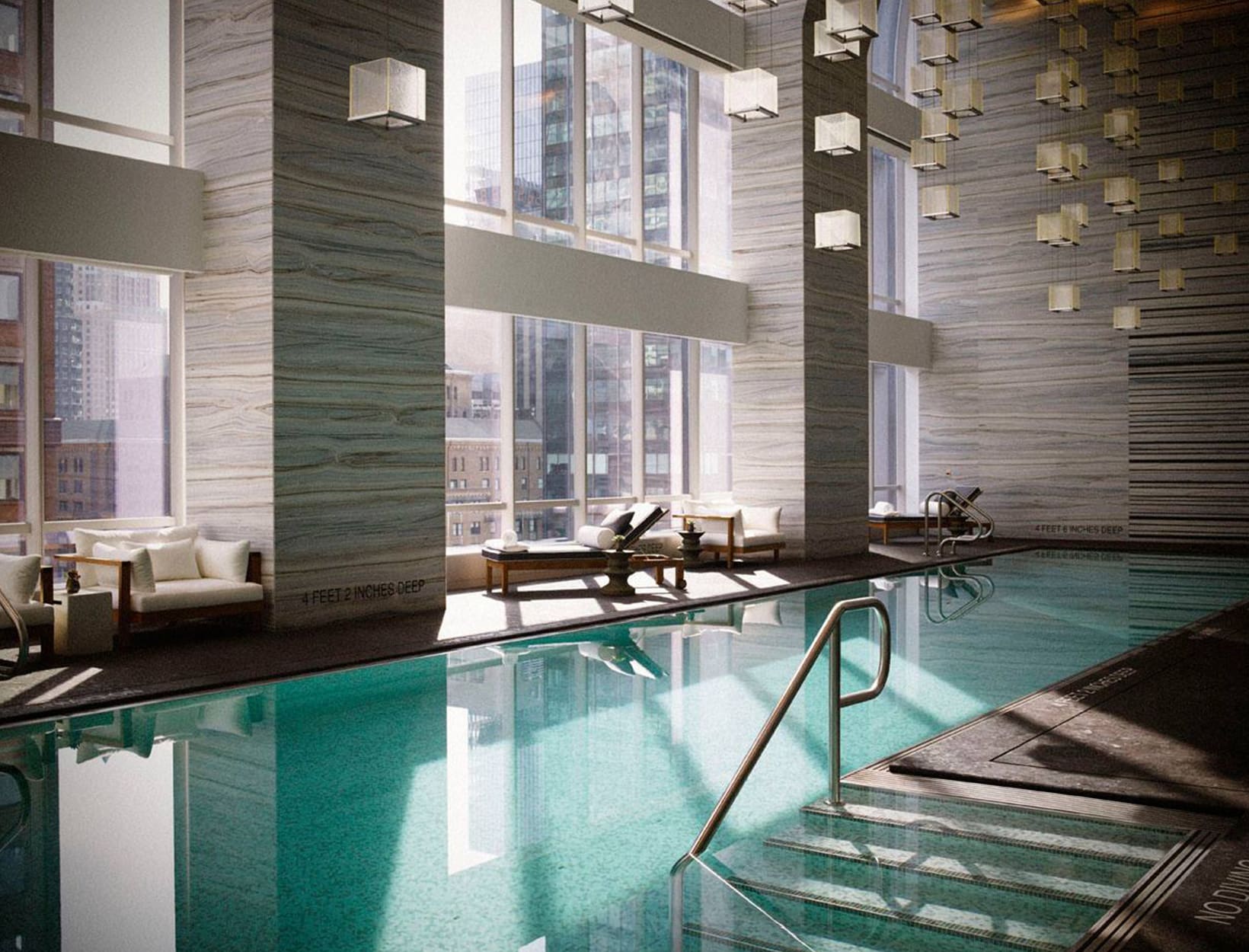 A commitment to wellness
Sleep tourism and a growing desire to be better rested feeds into an overall trend for improved health and wellbeing, and an openness to alternative therapies such as CBD and herbal remedies, alongside yoga, meditation and sound healing. "These are practices which people now fold into their daily lives," concludes Naomi Heaton of The Other House. Evolving technology, from AI mattresses to room controls, also allow hotels to offer more to guests.
"There are a lot of alternative therapies and sleep supports out there, but there is only so much they can do if your body clocks are out of sync, your sleep pattern is entrenched, or you are overloaded with cortisol (the main stress hormone)," comments Kate Mikhail, author of Teach Yourself to Sleep. "Everything about our day shapes our sleep, and once we're aware of this, we can use tactics to change our habitual sleep-wake pattern for the better, and achieve the quality sleep we need."
Dousing one's pillow in aromatherapy mists alone may not solve society's sleep problems, but hotels can play a holistic role in prioritising rest and educating guests. Will they succeed? We'll have to sleep on it.


JOIN US FOR THE JOURNEY
Subscribe to the newsletter
City guides, culture, photography and ideas, with expert analysis on the biggest stories in travel