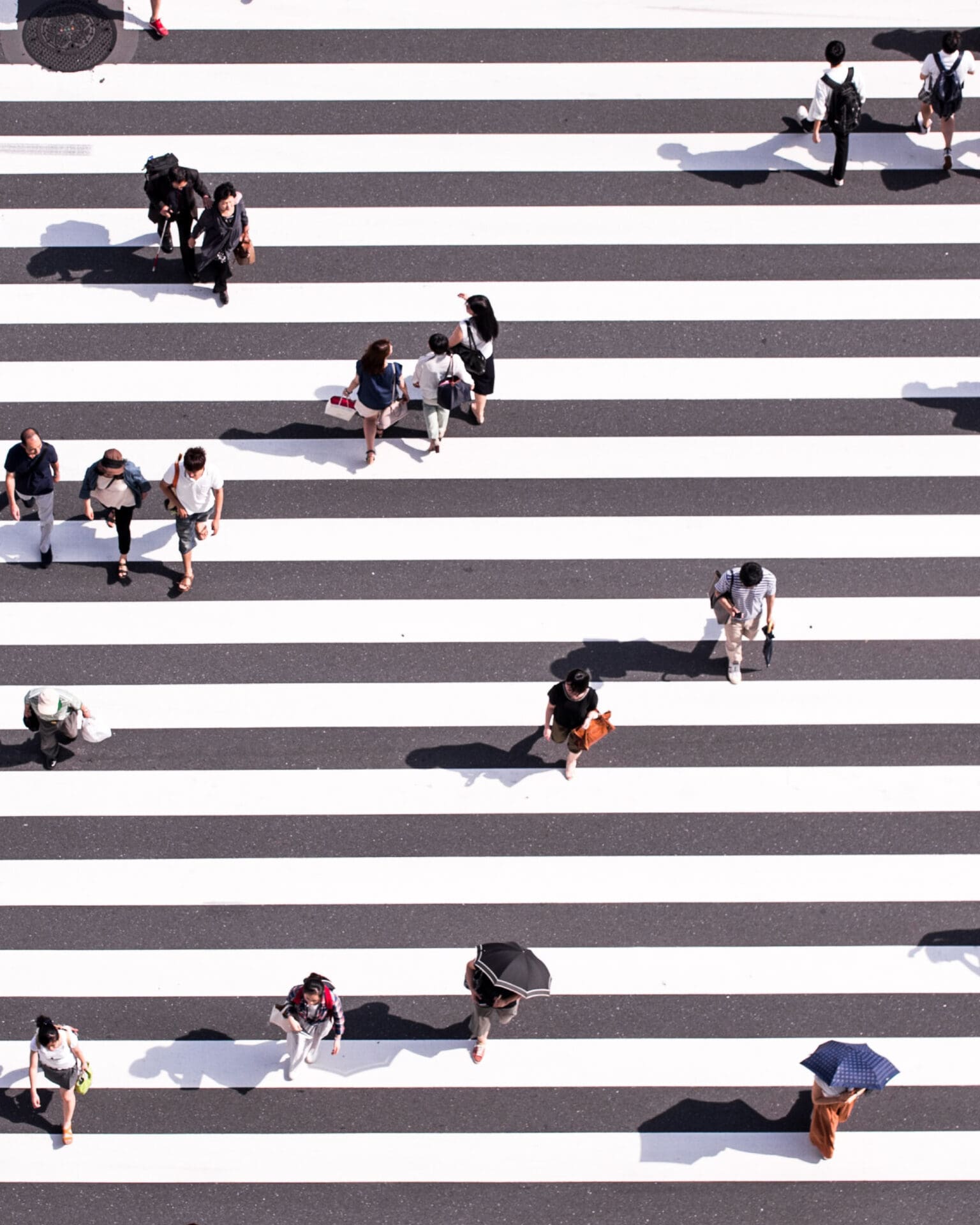 Significant travel trends to know this autumn/winter 2022
Last updated: December 14, 2022
Meta hotels, mega museums and fresh sustainability initiatives – these are the topical travel trends to have on your radar this autumn/winter season
When it comes to travel, 2022 has experienced a huge global recovery and, according to the World Health Organisation, the end of the Covid-19 pandemic is now 'in sight'. For most people, life has returned to normal and we are now in a position to start planning more long-term and ambitious trips abroad. The mood is optimistic, even if there are still challenges ahead. Sustainability and eco-consciousness rightfully continue to be guiding factors for the tourism industry, while virtual travel is on the rise as brands explore the perks and possibilities of the metaverse.
As a travel editor, people often ask me how it's possible to predict the future. My answer is: "The future is all around us, you just have to know where to look." There are signals that lead the way. Here are eight travel trends that will be particularly significant in the forthcoming autumn/winter season for 2022-2023.
Asia reopening
The relaxation of entry requirements to countries such as Australia and New Zealand in 2022 was a major step forward for international travel but there are still destinations in Asia that have been holding back. The good news is that over the next six months, we will be able to start travelling to places that have been off-limits for almost three years. This autumn, Japan will finally be letting in tourists from overseas but they will have to be part of a package tour for the time being, with individual tourists being allowed back soon. It is also raising its daily entry visitor cap from 20,000 to 50,000. Bhutan reopened to international tourism on September 23, 2022, but has dramatically increased the cost of tourism visas (see 'Tourism Taxes' below). Taiwan will also be fully reopening in October 2022. Inbound tourism to China is still not feasible but it recently resumed flights to Bali so it's likely that other international flights will take off from early 2023.
Sky-high prices
When crossing borders was complicated, the rules of supply and demand went in our favour – hotels and flights were cheap, and there was unprecedented flexibility when it came to changing bookings and getting refunds. Now the situation has changed again and consumers are rushing to book trips not just for the coming months but as far ahead as Christmas 2023. Unfortunately, this allows travel providers to hike prices and become less generous regarding cancellations and modifications. Even the low-cost carriers are no longer low-cost: Easyjet now forces you to pay extra for a larger cabin bag or to buy a more expensive ticket, and travelling to destinations that would typically be 'low season' this autumn-winter isn't looking likely to be any cheaper. According to a report by travel management platform CWT and the Global Business Travel Association, flight and hotel prices are forecast to rise by more than 8% year-on-year in 2023. Half-term prices are sky high, and for many people hoping to travel at Christmas and New Year, it may be prohibitively expensive. Savvy travellers will need to take advantage of flash sales, cheaper indirect flight routings and destinations where it's far less costly to eat out, for example.
For city guides and compelling long reads on the future of travel
Purposeful tourism
The climate crisis is rightfully motivating responsible travellers to think more carefully about where they are booking trips, and why. According to a report on autumn/winter trends by global luxury travel network Virtuoso, 'purpose-driven travel remains paramount'. It says: 'Environmentally-friendly philosophies and practices and the preservation of natural and cultural heritage are top-of-mind concerns, especially among Gen Z and Millennials.' In fact, 56 per cent of Gen Z and 46 per cent of Millennials said they would pay more for eco-friendly tourism practices, and 58 per cent of Gen Z and 52 per cent of Millennials said the same for travel that preserves natural and cultural heritage.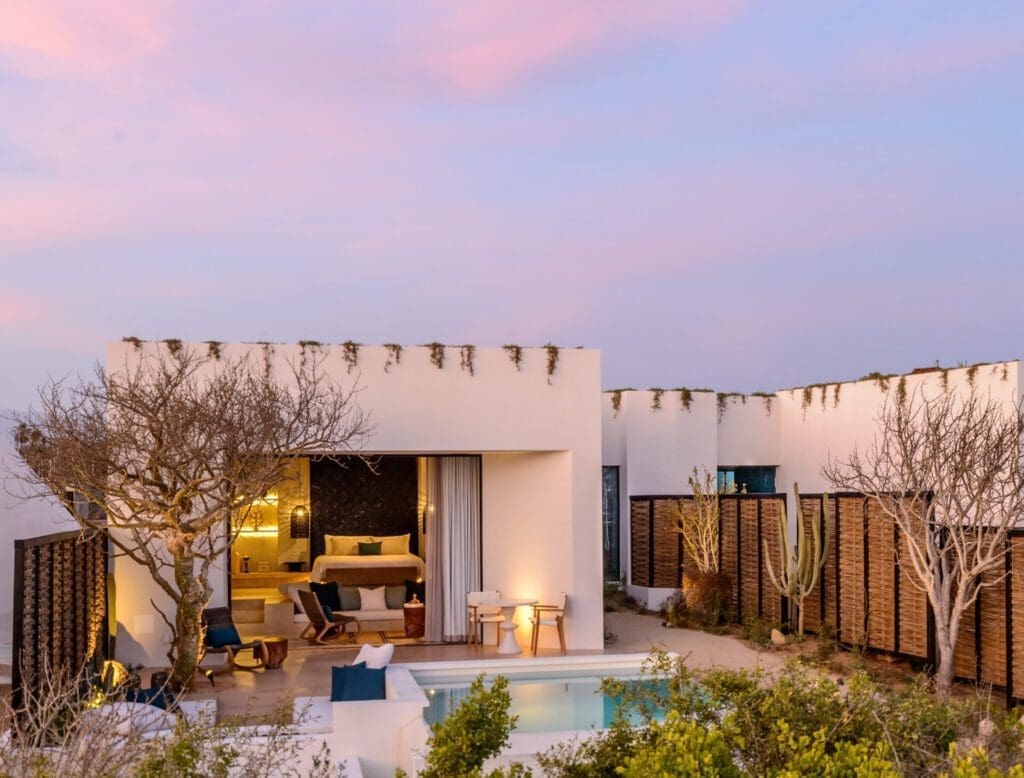 Since the start of the pandemic, there has been a greater realisation of the environmental impact of tourism, but also the advantages it brings to the millions of people globally that benefit from it as a source of income. In many developing countries, tourism functions as a positive alternative to corrupt methods of making money. With this in mind, purposeful tourism to destinations that truly benefit from overseas visitor spending will become more popular, as will hotels, resorts and safaris that employ people from the surrounding community, and have set up initiatives to improve the location they are in. A good example is the forthcoming Shinta Mani Mustang – A Bensley Collection lodge in Nepal, which is opening in 2023 and will work closely with the Psang Lhamu Foundation that provides uplift to deprived and marginalised women and children in the local region. Rancho Pescadero, an environmentally conscious resort in the coastal surf town of Todos Santos, Mexico, is reopening this autumn following a major renovation. The hotel, owned by Lisa Harper, is also supporting the local community through investing in 170 affordable homes, as well as building a new technical school for local residents.
Additionally, the Greek National Tourism Organisation has just launched a new Sustainable Greece hub. It highlights initiatives across the country such as islands that are now fully powered by renewable energy to 3D printing using ocean waste.
Carbon washing
You have heard of 'Greenwashing', well now there is 'Carbon Washing'. Among the latest travel trends, this concerning development is defined by Greenpeace as 'a bookkeeping trick intended to obscure climate wrecking emissions', where companies make dubious claims that reduce their carbon footprint. Here is an example: this summer, an investigation by the BBC revealed that Google's flight search function had 'airbrushed' out a portion of the emissions created by air travel, making the carbon footprint of flights appear smaller. Now, a flight from Seattle to Paris, for example, appears to emit 520kg CO2e, whereas before it was 1,070kg CO2e. This is because Google is no longer factoring in all of the global warming impacts of flying, such as contrails that trap heat, leading to global warming. (In the UK, companies are advised by the government to 'reflect the additional impacts of flying by multiplying the CO2 emissions a flight generates by a factor of 1.9'.) At the same time, as travellers become more concerned about their carbon footprint, increasing numbers of travel companies will begin paying for carbon offsetting – or downgrading their CO2 footprint – to alleviate guilt among consumers.
The rise of Meta hotels
The metaverse – an ever-evolving virtual reality world where people can connect – is still in its infancy but an increasing number of innovative travel companies are beginning to dabble in virtual reality realms and NFTs (non-fungible tokens), which can take the form of anything from location-based digital souvenirs to elite membership club tokens. By creating a virtual iteration of a hotel, a company can allow guests to choose and explore a destination from the comfort of their sofa, which is likely to boost bookings – when Thomas Cook introduced a virtual flyover of the Manhattan skyline in New York, it resulted in a 40 per cent return on investment and a 190 per cent increase in New York excursions. Hotel brands M Social and citizenM are currently building hotels in the metaverse for avatars to mingle in and explore, as is the Leven hotel in Manchester. CitizenM plans to finance the construction of a hotel in the virtual world through the sale of an exclusive collection of NFTs with real-world rewards (such as free drinks) attached.
"Building in the metaverse is a good idea because digital engagement isn't novelty — it's just how we live our lives now," comments Robin Chadha, chief marketing officer for citizenM. "We're hoping to strengthen our position as a guest-centric hospitality provider. For the moment, we're treating this venture as a learning experience in understanding what the next level of guest-centric hospitality looks like in an increasingly digital world. We're curious about who and how many people engage with us in the metaverse, and what they do in our spaces."
Marriott, which was the first hospitality group to create its own NFTs in 2021, has enhanced its Moxy Hotels brand with an augmented reality (AR) experience, coined 'Moxy Universe, Play Beyond'. Available at hotels in the Asia-Pacific region, guests can create a digital avatar and explore their surroundings using a smartphone. Marriott is also launching a Design Lab this autumn at its newly opened global headquarters in Maryland, where it will test room prototypes and accelerate innovations. Elsewhere, adventure travel company Pelorus has announced it will now be accepting cryptocurrency bookings.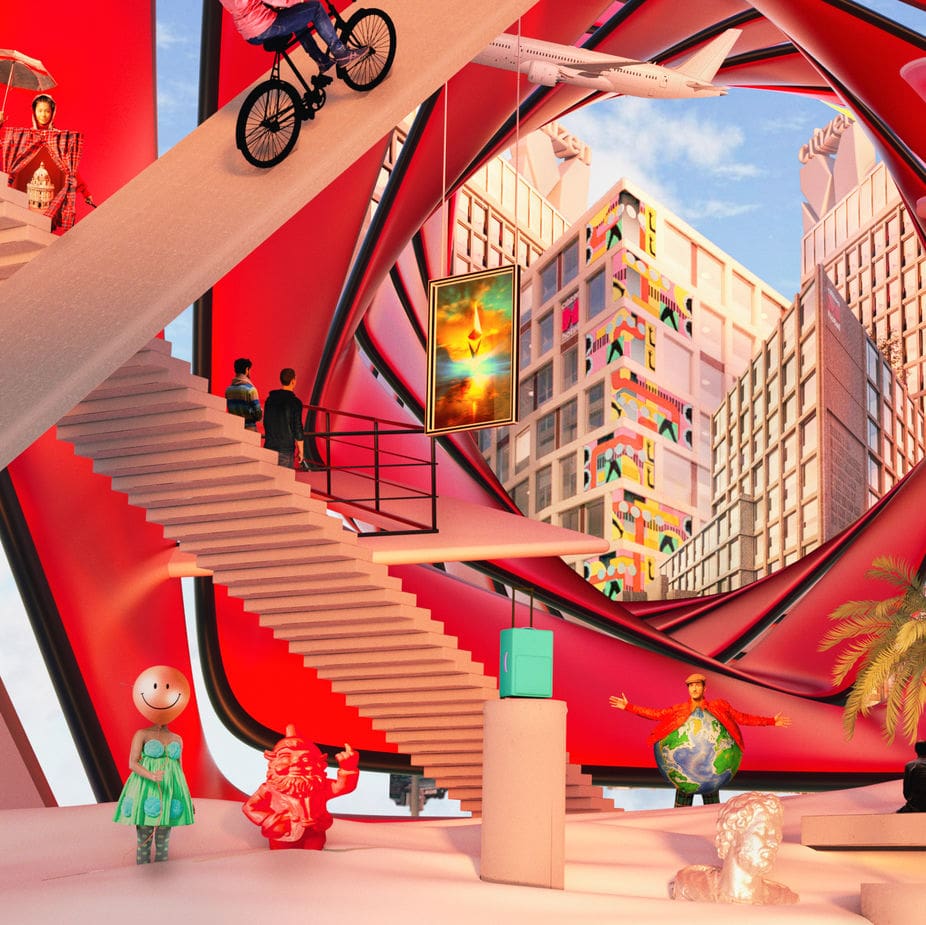 Tourism taxes
With 'overtourism' making an unwelcome comeback, many destinations are introducing tourism taxes to counteract overcrowding. (At least that is how it is being sold. The reality is, it's also a good revenue-generating scheme.) From 2023, Venice will be charging day trippers up to 10 EUR to enter the city. But is it enough to put tourists off? Truly determined to avoid becoming a mass market tourism destination, from this autumn, Bhutan will be tripling the price of its nightly tourism fee from 65 USD per night, per person, to 200 USD per night, per person, meaning a one-week trip would cost 1,400 USD before the cost of flights or a hotel. Both Wales and Edinburgh in Scotland are also mulling introducing a tax on overnight visitors in an attempt to make tourism more 'sustainable'.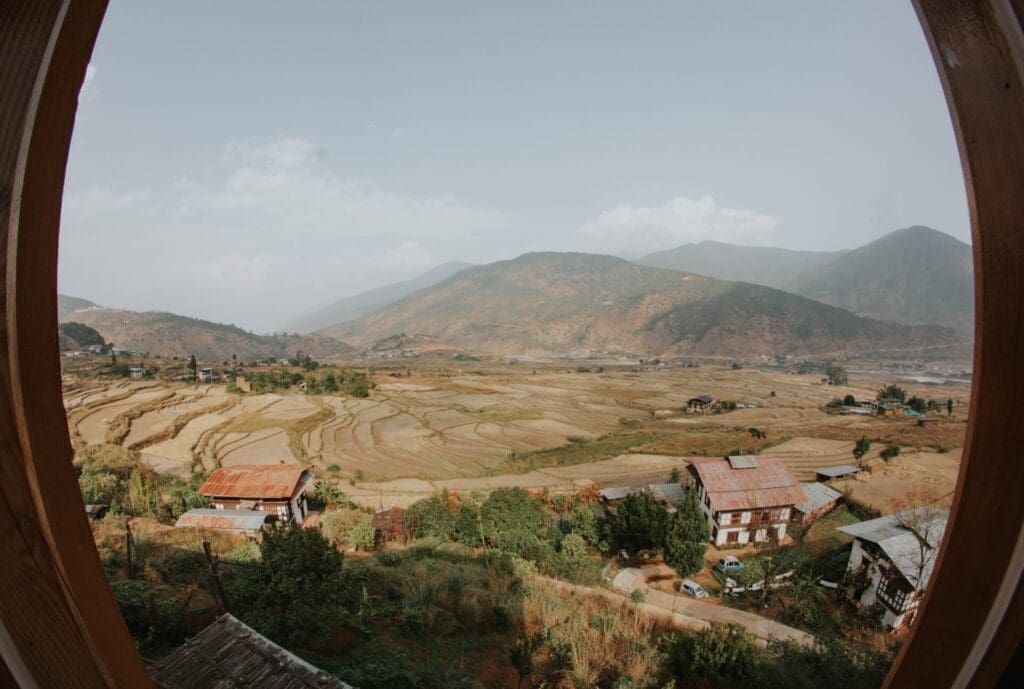 Mega museums
Indicating a growing trend for blockbuster cultural venues, earlier this year, Dubai unveiled the eye-catching Museum of the Future, which takes the form of a seven-storey silver orb, inscribed with Arabic calligraphy. In the summer, Oslo opened its new National Museum, which is the largest of its kind in the Nordics. Among the 6,500 pieces on show is Edvard Munch's painting The Scream. What's coming next? This winter, exactly 100 years after the discovery of Tutankhamun's tomb, the new Grand Egyptian Museum is set to make its debut in November. Located on the Giza Plateau outside of Cairo, the mega museum will become a major global attraction, housing all of the treasures found in the pharaoh's burial chamber – including the golden mask of King Tut himself – across 24,000 sqm of exhibition space. Mega museums don't need to be limited to historic artefacts, though. Scheduled to arrive in 2023, the Whale Museum will be situated 300km north of the Arctic Circle in Andenes, a small town on the tip of the Norwegian island of Andøya. Built on the edge of the coast, visitors will be able to observe migrating whales, as well as walk over the building's vast undulating roof.
Radical itineraries
Now the world has opened up, more complicated and ambitious trips are feasible once again. Travellers are seeking intrepid adventure, mixed with cultural immersion. With the hedonism of summer behind us, autumn-winter 2022-2023 will be the ideal time for radical itineraries, whether it's an Arctic cruise with Hurtigruten Expeditions (new journeys for the season include a circumnavigation of Iceland and a 20-day exploration of Greenland) or one of Intrepid Travel's new Premium tours of Patagonia or Costa Rica. For those looking for something even more thrilling, Dutch company Culture Road has become the first western travel agency to relaunch tours of Syria. The ultimate would probably be the 'Ice and Fire' trip hosted by Wilderness Safaris and White Desert in January 2023, which takes travellers to Antarctica and Rwanda to see both penguins and gorillas.