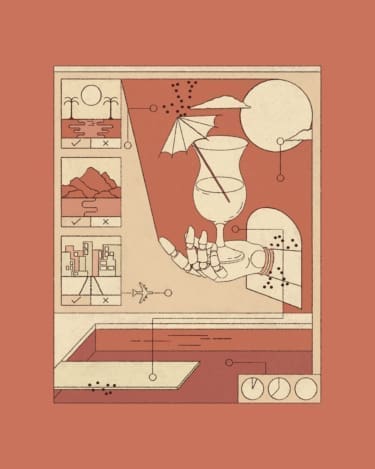 AI and the travel industry – what does it all mean?
Last updated: June 20, 2023
Exploring the hype and hyperbole behind the AI technology currently reshaping the travel industry as we know it
Believe the headlines and the way we travel is about to look very different. Seamless itineraries served up by virtual companions at the touch of a button; attritional airport experiences replaced by document-free terminals; try-before-you-buy VR immersion in new destinations; hotel rooms reconfigured and optimised to our exact requirements before we've even arrived; poolside cocktails mixed and delivered by robots. Most of this is – if not already happening – on the immediate horizon, the result of a great leap forward fuelled by artificial intelligence.
So why now? The concept of artificial intelligence – at a basic level computer systems able to perform tasks normally requiring human intelligence – dates back to the 1950s and today figures in our lives in many subtle, or less subtle, ways, as anyone who's argued with Alexa can testify. Yet it's now, post-pandemic, that even more revolutionary advances are becoming reality, thanks largely to the release of ChatGPT in November 2022 – the natural language processing tool released by OpenAI that, since its launch, has become the fastest growing consumer app in history.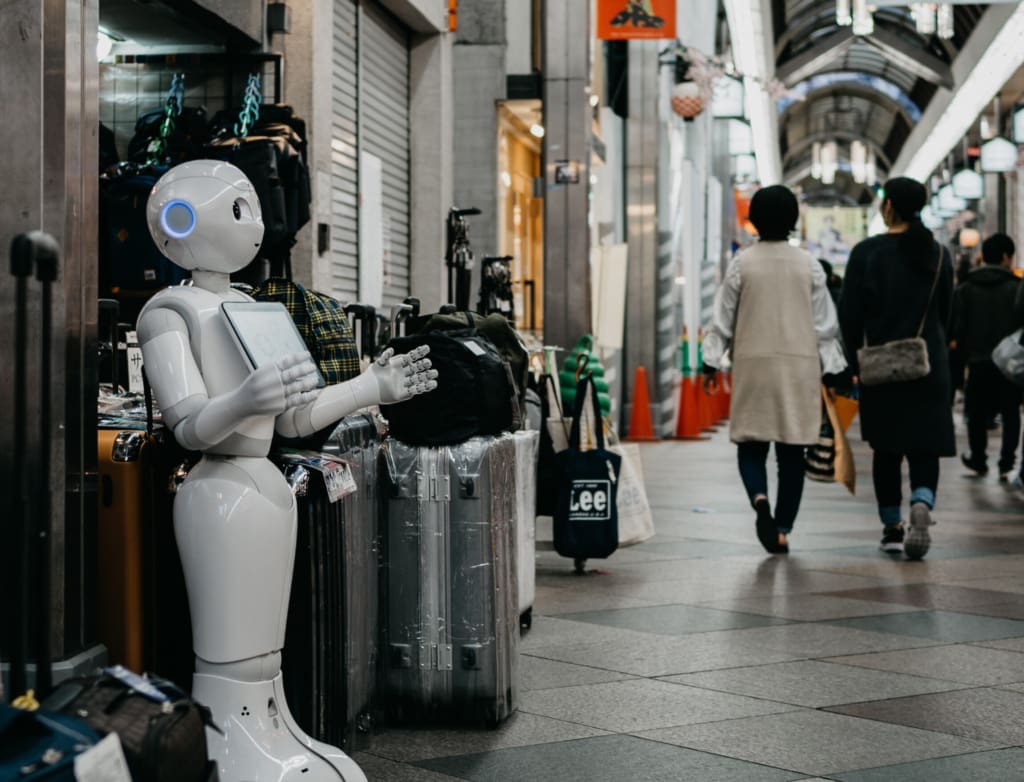 Investment in AI technology
According to David Mattin, futurist and founder of the New World Same Humans newsletter, this game-changer has the potential to disrupt society in the same way as Gutenberg's printing press. Projections from the International Data Corporation show investment in AI will reach 500 billion USD by 2024 while the global AI market is expected to grow to 733.7 billion USD by 2027. "The current surge in excitement around AI is all down to this new wave of so-called 'generative AI' and the emergence of large language models that are insanely good at producing eerily human-like, seemingly meaningful text output," says Mattin of ChatGPT, as well as its AI-powered competitors, like Google's Bard, which are trained on vast amounts of existing text samples from across the internet. "You can chat to them, give them a prompt and they will respond with an appropriate text-based response."
A far cry from the scripted responses of chatbots that have underwhelmed customers for years, these generative AI platforms are certain to transform the travel sector from the ground up, offering businesses the chance to turbocharge how they engage with consumers while, at a basic level, providing travellers with an incredible resource tool – something I attempt to tap into while planning a trip of my own. Watching the typed response to my initial prompt 'What to do in Tuscany in September' appear on screen: ('Visit Florence, hire a car and explore the countryside') I'm initially underwhelmed. But as my prompts become more nuanced, I get increasingly vivid near-instant responses, revealing tiny wine festivals in hilltop towns, hidden wild swimming spots, and pasta variants specific to a microregion that might have taken hours of trawling Google to find for myself. As a virtual travel companion or, as is expected, when built into powerful travel platforms, its potential to enhance every trip is vast.
How is generative AI impacting the tourism industry?
Generative AI is also providing destinations with effective marketing tools. Visit Denmark's most recent campaign, which reimagines iconic artworks through a new lens, claims to be the first to use both scripts and visuals created by artificial intelligence. "While it felt somewhat risky to put our entire messaging in the hands of artificial intelligence, we're excited to be at the forefront of the industry, using cutting-edge technology to bring our vision and message to life," says Kathrine Lind Gustavussen of Visit Denmark. "All scripts are 100 per cent generated by AI. We didn't write a single word – we only removed parts that were too long or simply not true. We were amazed by the copy produced by ChatGPT, however, some parts did seem repetitive, mechanical and superficial."
Herein, ChatGPT's limitations are clear, with the output currently produced often lacking the integrity and warmth of human endeavour. And for travellers tapping into its expertise, it's important to note that its most recent iteration (more will follow) is only based on data up to 2021 and does not have access to important information that can affect travel at short notice, such as airline schedules and weather forecasts. And as these models are trained on huge amounts of existing data, they're are also prone to churn up unreliable information, with Mattin pointing out that – given the internet's existing dark corners – any AI model's responses are capable of reflecting back the same prejudices and assumptions already found online, potentially making it harder for us to break free of inherent bias. However, as these tools are trained on greater, more current information and subject to scrutiny and feedback, the assumption is that they'll get smarter and more nuanced.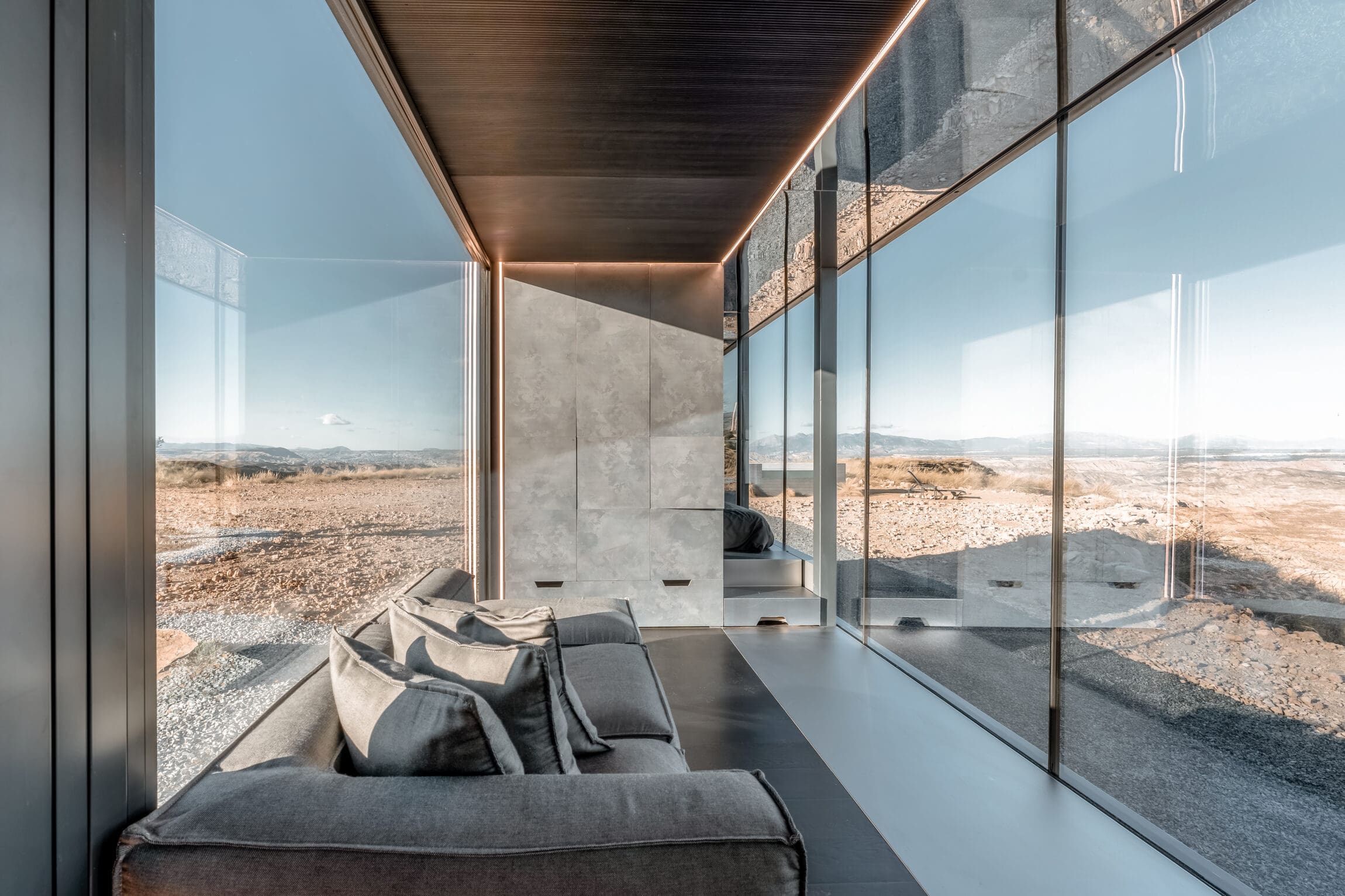 While it's ChatGPT grabbing the headlines, behind the scenes, artificial intelligence has shaped the travel experience for years, with hotels, airlines, casinos, cruises or car rental businesses among those using AI or machine learning to crunch data, power booking platforms and chatbots and automate financial processes. As ChatGPT functionality is added, and interest, investment and innovation are harnessed, Tom Kershaw, chief product and technology officer at retail platform Travelport, believes there are two key areas in which AI can set the travel industry alight. "The first is personalisation – using data and predictive analytics to match the perfect offer to the traveller at exactly the right time," he says. "The second is automation – reducing the amount of time needed to change a ticket, cancel a ticket, reroute a traveller, or make changes to an itinerary. With staff still in short supply and demand for travel continuing to outpace supply, replacing routine human tasks with automation is not just desirable, it's existential to the continued growth and relevance of the travel agency community."
Hitting a happy medium between human and machine is Origin, a travel companion app that delivers personalised luxury itineraries to members via human 'curators' armed with in-house tools powered by artificial intelligence. "This synergy creates a super-powered service that caters to the nuanced preferences of our customers," says founder Eli Bressert. "Our curators can focus on customers without getting overwhelmed by complex factors like scheduling, pricing, or juggling preferences and needs." Travel curators provide the human touch, with Bressert adding that the more the machines learn from customers, the more precise the service becomes.
How are hotels employing AI?
Beyond clever online curation, artificial intelligence is also having an impact on the bricks and mortar of our travel experience. Increasingly, hotels – which churn out a vast amount of data each day – are employing AI to sharpen up their operations, cut costs, and streamline customer service. From dynamic pricing based on real-time market intelligence, to personalised automated emails, streamlined check-ins, and the monitoring and adjustment of rooms, AI has a transformative effect on those brands integrating it into their existing operations. And then, of course, there's the concept of a robot concierge. Prior attempts haven't always worked (just four years after the Henn na Hotel in Japan rolled out AI staff in 2015, roughly half of its near 250 robotic dinosaurs that greeted guests had been laid off), but post pandemic, it is likely to become more commonplace. An American Hotel and Lodging Association study in 2020 revealed that 85 per cent of travellers were more comfortable with using technology to reduce direct contact with hotel staff.
In the Gorafe desert in southern Spain, District Hive's pioneering off-grid pod-tels give an alternate glimpse of the future, with each self-sufficient lodging offering guests a high-tech, no-human-necessary experience via a purpose-built mobile app that controls everything from opening its doors to lighting, sound control and interior scent, while also monitoring remaining energy levels, solar production, temperature and water quality. In Australia, the new 316-room Dorsett Melbourne takes things one step further, with AI-directed robot cleaners assisting behind the scenes, following in the footsteps of its Gold Coast sister hotel, which has robots at check in. Saudi Arabia's new Neom development, comprising numerous cities and resorts, has become an arms race between hotel brands aiming to outdo each other with AI-led innovation.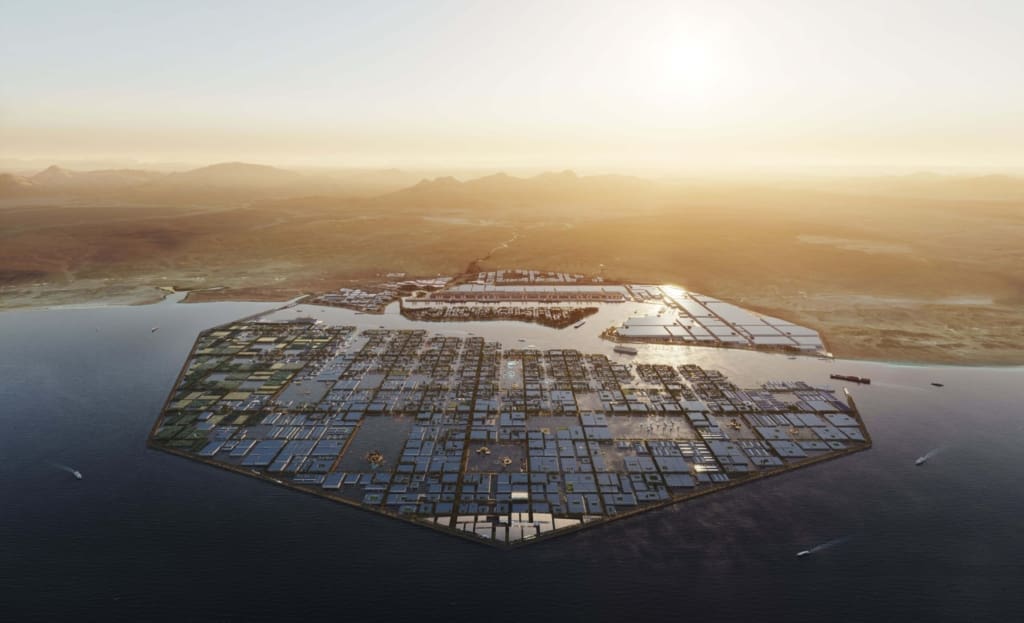 Robots are also making an appearance at airports, with more than 200 soon to be deployed in Dubai. These multilingual companions use portable robotics and facial recognition to speed up passenger check-ins, cut queue times and funnel travellers through the world's busiest international hub. A short hop away, Istanbul Airport has proved a smart-airport pioneer since opening in 2018, integrating AI throughout all its processes, with traveller flow measurements, biometric scanners, smart chat with 24-hour support and augmented reality all helping to reduce queues and wait times. This will only improve further as facial recognition technology becomes more integrated, with the world's largest airline alliance, Star Alliance, calling on half of its member airlines to push ahead with biometrics by 2025.
Striking the balance
The more that AI models are adopted by companies to manage, analyse and utilise big data sets, the greater the potential for change. "We're only just starting to understand the impact of what these language models, but the world could look quite different in five years," says Mattin, adding that AI offers "insane" productivity gains, something tempered with the fact that, as with many sectors, job losses are inevitable as the very principles that govern the world of work are redrawn. Our relationship with travel itself may also change as virtual reality – which until now hasn't really caught alight – is given new impetus by generative AI, allowing travellers to create their own online world. "We're heading to a place where you'll be able to describe a virtual world and then go and experience it," he says. "These are becoming domains of meaningful human experience in their own right and that's becoming a whole mind-bending new dimension of travel."
Somewhat more pedestrian, my Tuscan holiday will undoubtedly benefit from ChatGPT-derived wisdom. However, beyond praying that its suggested wine festival and swimming spots truly exist, I'm also confident that – as travel has always done – serendipity and my own clumsy, word-of-mouth exchanges with newfound friends will equip me with the trip's most lasting memories.


JOIN US FOR THE JOURNEY
Subscribe to the newsletter
City guides, culture, photography and ideas, with expert analysis on the biggest stories in travel