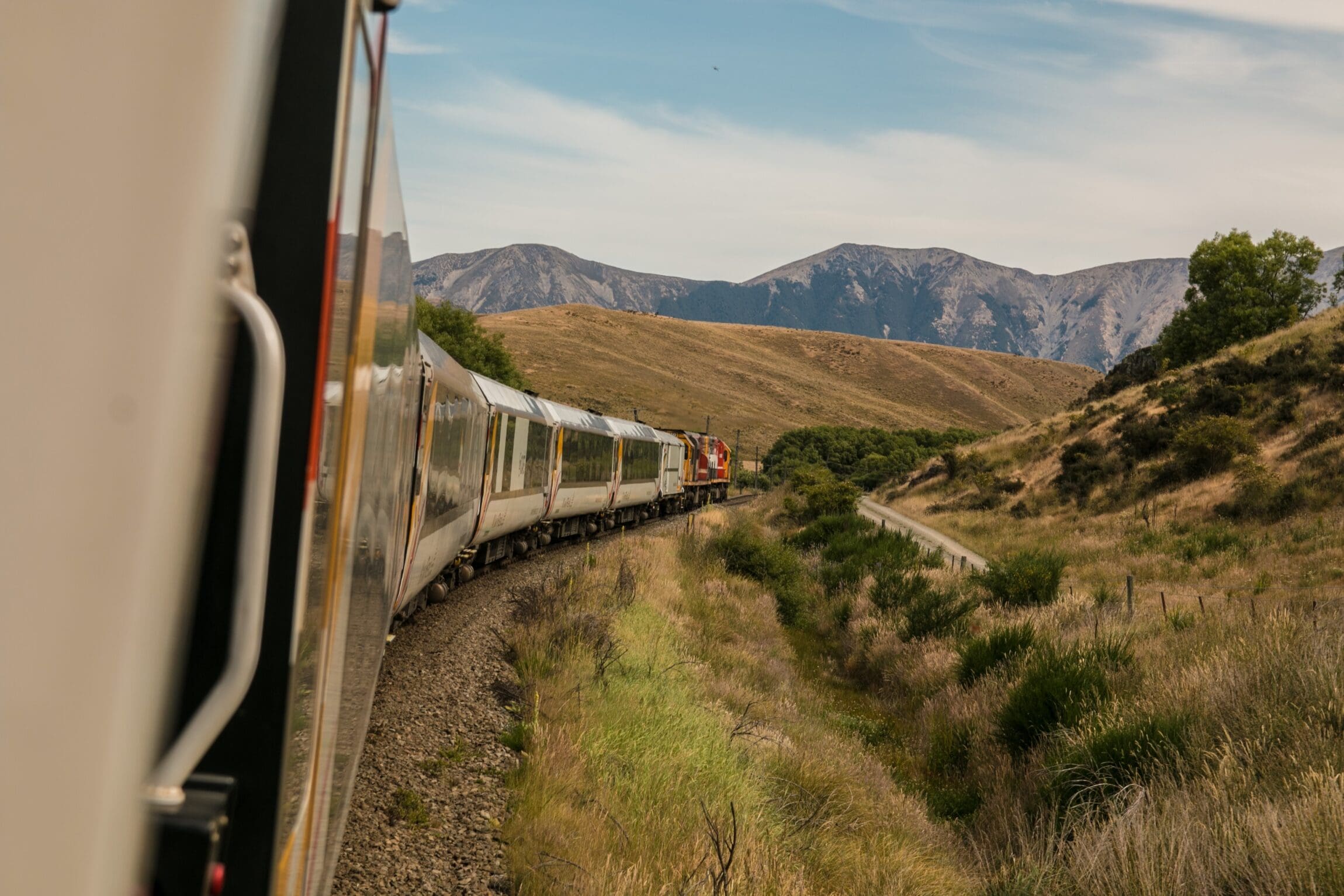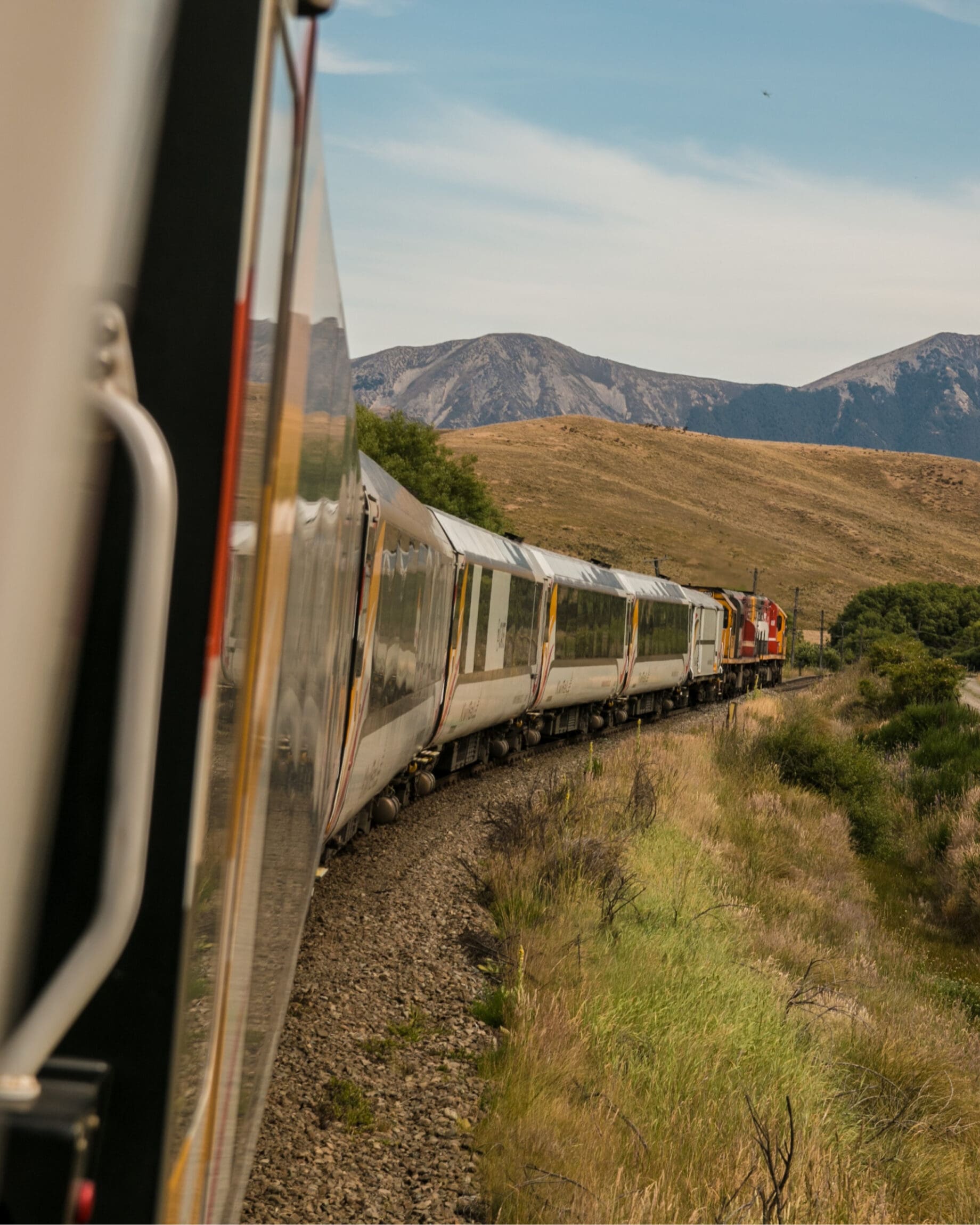 The future of train travel: how the rail industry is getting back on track
Last updated: July 13, 2023
Will a renewed enthusiasm for rail travel be matched by the necessary investment and innovation to transform a sector with significant potential to reduce our carbon footprint? From new night trains to hydrogen power, Ben Olsen explores how the rail industry is evolving as a flight-free alternative
Read the headlines and it appears we're all falling in love with train travel again. As the world faces up to a climate emergency, lifestyle choices such as air travel – alongside meat consumption, single-use plastics and fast fashion – increasingly find themselves on the chopping block as younger generations drive demand for climate-conscious societal change. As anyone familiar with 'flygskam', Swedish for 'flight shame', is already aware, aviation contributes around 2.5 per cent of global carbon emissions. A subsequent search for a viable lower-impact alternative at least partly explains the recent global revival of the rail sector, which – buoyed by a raft of post-pandemic investment, innovation and legislation – increasingly finds itself back in favour.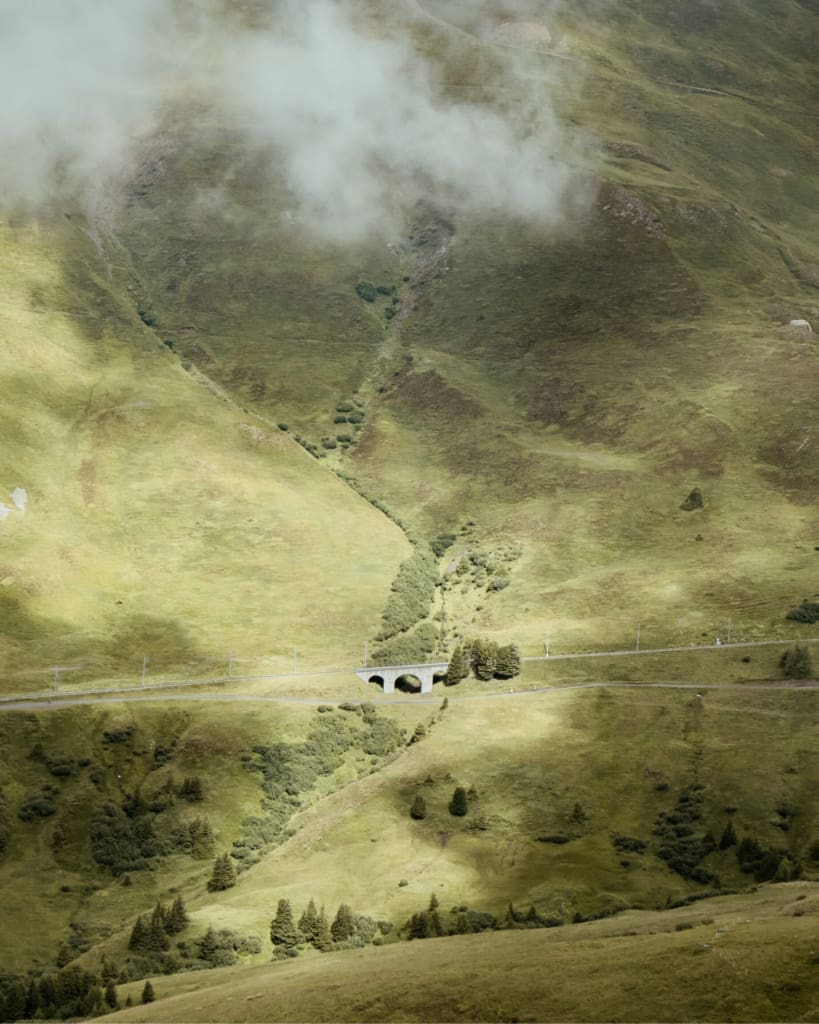 When it comes to getting somewhere fast, boarding a flight almost always outcompetes its rail equivalent. Yet according to Mark Smith, the founder of The Man in Seat 61 – a website launched in 2001 to share information on European train travel – our priorities are shifting. "When I started Seat 61, if someone told me they wanted to travel from the UK to Italy or Spain by train it was because they had a flying phobia or medical restrictions – or they really loved trains. Now it's because they want to cut their carbon footprint or they're fed up with the airport and airline experience."
Just how sustainable is rail travel?
There are many variants and an ageing, belching diesel train on an underpopulated route will give a different picture to a densely populated, renewably powered commuter line. Yet across the board carbon emissions created by rail travel are substantially lower than other forms of transport. Trains emit between 66 and 75 per cent less carbon than planes and cars, while data shows that taking the Eurostar from London to Paris can can cut CO2 emissions by up to 90 per cent.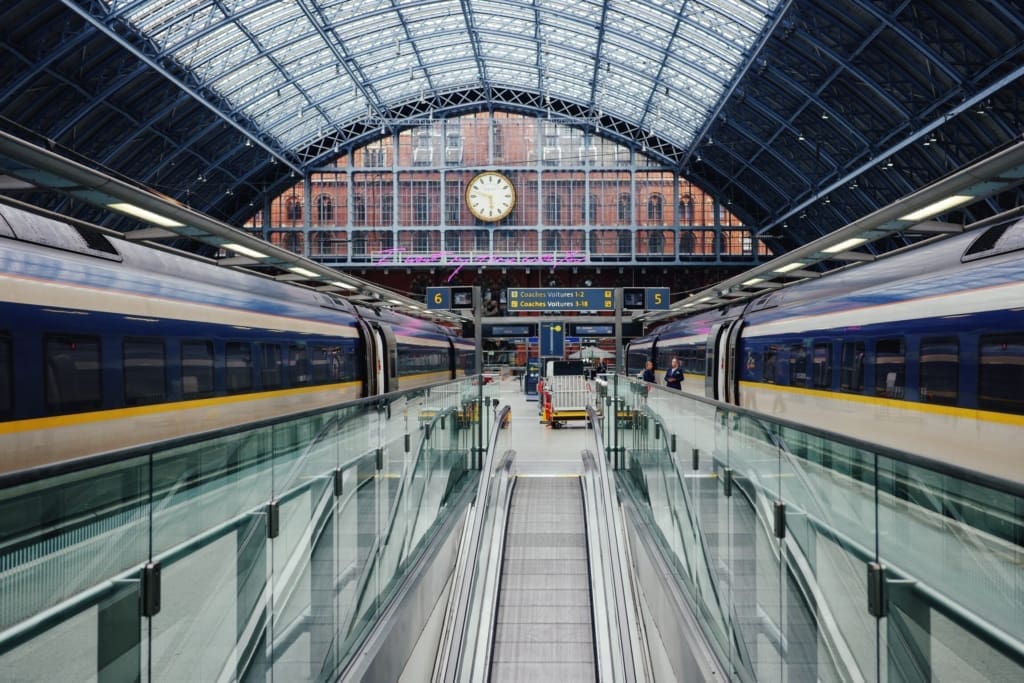 The rise of electric trains
As more countries get to grips with their net-zero ambitions, we will likely see more railways fully electrified and diesel trains consigned to history. In India, 83 per cent of trains are electrified, with a hope of being fully electric by 2024. China has a similar ambition, while 60 per cent of trains in Europe are electrified, accounting for 80 per cent of traffic.
Helping that transition is the harnessing of hydrogen power; Germany's Lower Saxony region proved a pioneer last year when it switched out diesel trains for a new fleet of 14 hydrogen-powered trains. Deutsche Bahn is in the process of testing new Siemens models, and similar services have since appeared in China, Canada and India. In each case, hydrogen is fed into a fuel cell, which produces electric energy to run the train while emitting only water vapour. Currently a prohibitively high cost, lack of infrastructure and sluggish top speeds mean there remains a way to go before it's a truly viable alternative, but its potential in the push towards decarbonisation is vast.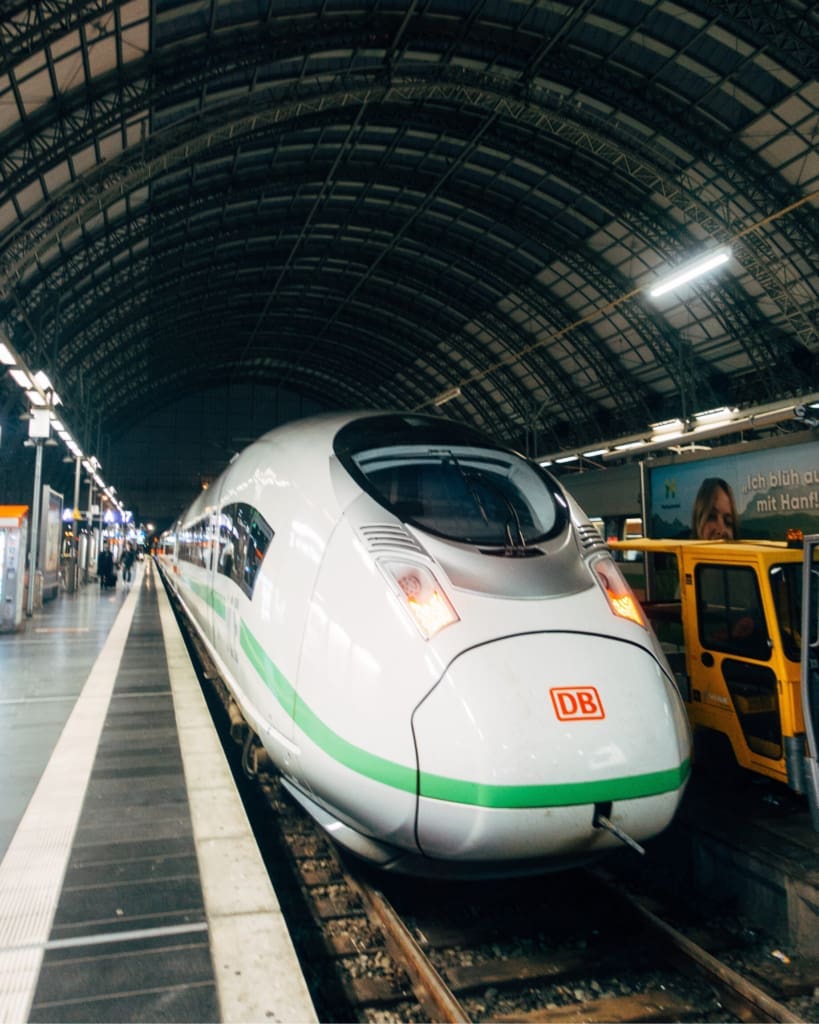 A European bounceback
The European Commission declared 2021 as the 'Year of European Rail' and recent Eurostar figures show that traveller numbers have almost returned to 2019 figures. The rebirth of sleeper services across the continent, offered via a growing range of ambitious providers, is also capturing imaginations. Previously ubiquitous across Europe, when overnight services rattled from Paris to Marseille or London to Milford Haven, these affordable options declined with the advent of air travel in the 1960s, something that accelerated with the arrival of budget airlines in the 1990s. Yet a series of high-profile launches are contributing to a fast-evolving map of services that allow customers to board a train in the evening and alight, refreshed, in their destination the following morning. These include Austria's extensive NightJet network; the European Sleeper, whose debut route between Berlin and Brussels started in early 2023; and France's Midnight Trains, set to launch its "hotel on rails" services in 2025.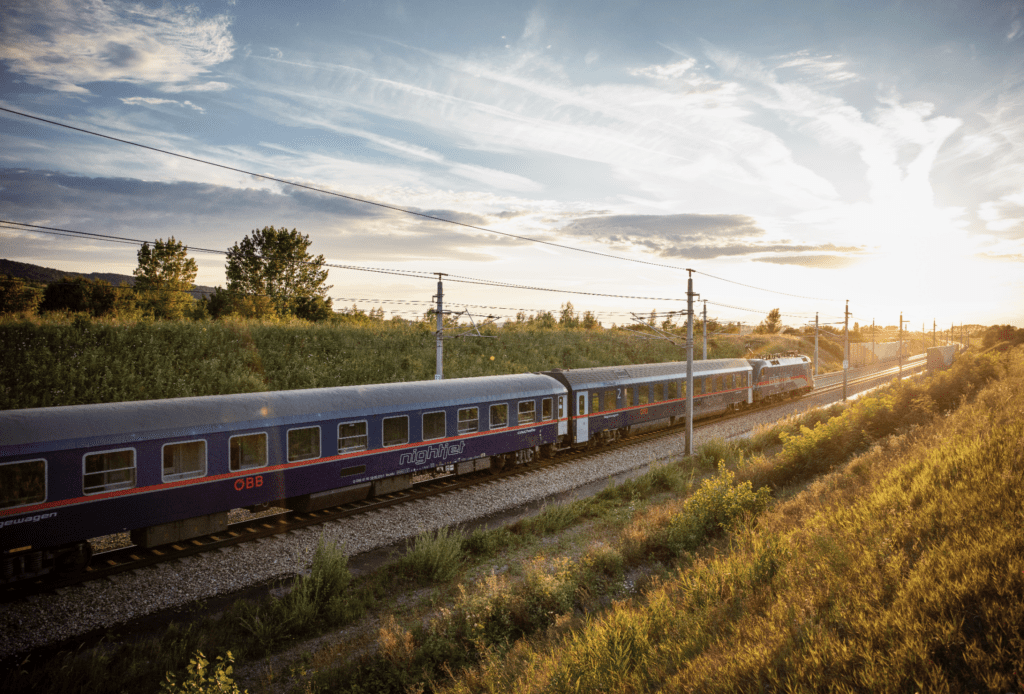 So why now? Running sleeper train services at a profit has typically proven difficult, with fewer seats and higher numbers of staff required to operate them. After the EU separated rail track from train operation a decade ago, the prospect of paying an access fee for rail usage led many operators, including Deutsche Bahn and Renfe, to withdraw overnight services completely. Meanwhile a decades-long- lack of investment has resulted in low availability of serviceable rolling stock. Yet Austria's OBB, which oversees the NightJet network, decided they could make sleepers work and bought many of Deutsche Bahn's dormant trains – a decision that now seems to be paying off. "The Austrians have proved it can be done – albeit on small margins – and are expanding," says Smith. "The demand is not the issue and if people want to travel longer distances by rail rather than flying, it's far less intrusive on our lives to travel overnight rather than during daytime."
Nostalgia for slow travel
Another rationale for the rail revival is undoubtedly its romance. "Today's travellers are looking for meaningful, slower-paced, sustainable and immersive experiences and train travel is arguably the most romantic way to reach far flung destinations," says Gary Franklin, vice president of trains and cruises at Belmond, whose luxurious trains – including the Royal Scotsman, the Andean Explorer and the Venice Simplon-Orient-Express – offer high glamour journeys inspired by the golden age of travel, with art deco detailing and onboard fine dining. "The pandemic made us rethink the notion of travel," says Franklin. "Our train journeys invite our guests to disconnect, slow down and appreciate the beauty of the world we live in."
Belmond – which has introduced new routes and a longer season – is one of a slew of high-end operators offering rarefied trips on rails. On the Japanese island of Kyushu, demand for the Seven Stars service is so high that tickets are allocated by lottery, while in Australia, Journey Beyond announced additional 2023 departures on The Ghan, its luxurious train that travels through the outback between Adelaide and Darwin – showing that the top end of the market is thriving.
Are governments doing enough to support train travel?
Bucket-list trips aside, some argue that despite growing demand, not enough is being done to accelerate a mass transition to train travel. Part of the problem, according to Smith, is that the travel industry is geared towards booking flights, with government priorities often skewed in favour of airlines. "At the moment, airlines can still buy all their aviation fuel tax free, which often amounts to about 30 per cent of an airline's cost. It is a massive hidden subsidy that train companies don't receive," he says. "Governments like to talk about reducing carbon, but the policies for air and rail often appear to be diametrically opposed."
Another major hurdle to frictionless rail travel across Europe is fragmentation: each country's network is siloed, creating obstacles for those customers wishing to buy tickets across multiple countries and operators. And while retailers – with the best known being Rail Europe, Trainline or Omio – are trying to connect multiple operators, they don't currently connect to countries in Europe's north or eastern extents, or lack the journey planning logic to map out multi-operator trips. The one exception here is Interrail, which for a fixed price gives unlimited train travel on national train operators across most of Europe. "The travel industry finds it difficult to deal with the rail network, partly because of this fragmentation," says Smith. "To get a tourist to Spain, you've got to deal with Eurostar as well as SNCF and Renfe, with the latter two now competitors, which makes matters worse."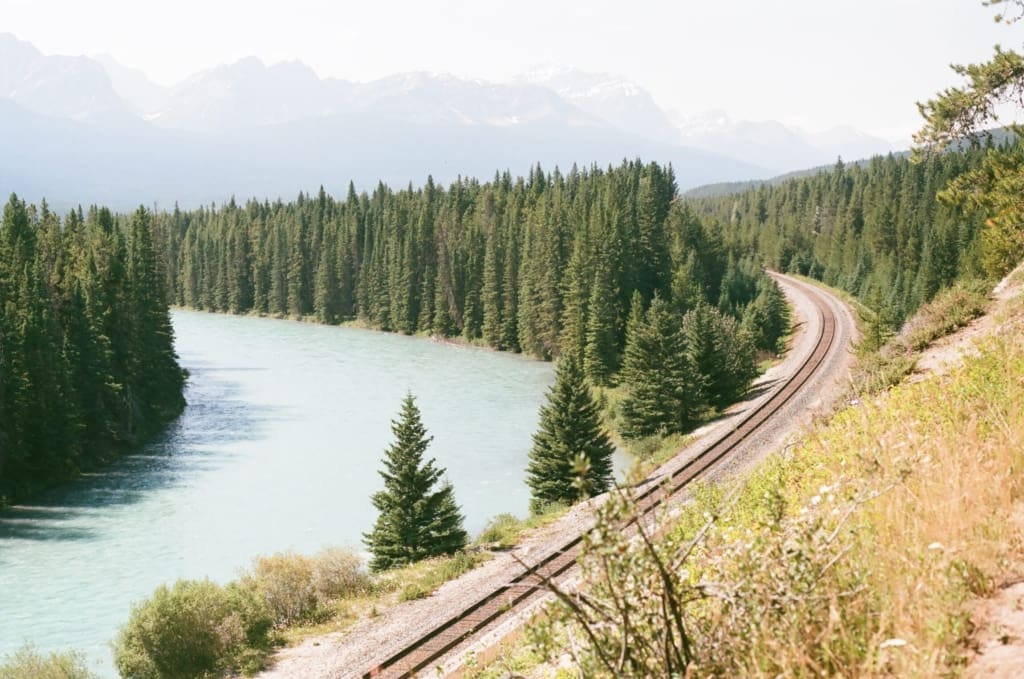 Signs of progress
Moves are being made to reduce some of this friction for rail operators. In Belgium, the government has pledged to cover track access and energy costs for all night train operators, with a call for other countries to follow suit. In Spain, data from SilverRail shows that the decision to increase competition on a key high-speed route between Barcelona and Madrid led to a significant increase in the market share of rail over air travel on that route (from 48 per cent to 73 per cent). The same research highlighted almost 30 other European flight routes that could be served by existing high-speed rail networks, with door-to-door journey times often proving similar to the airbound equivalent journey.
Interest in such findings dovetails with moves by various nations to outlaw short-haul flights. Part of the French government's Covid bailout package of Air France required the airline to eliminate domestic flights if there was a rail option that took under two and a half hours to complete – something later written into law. Similar legislative measures are on the cards elsewhere in Europe, whether through flight bans or higher airport taxes, with a 2020 European Investment Bank survey finding that more than 60 per cent of the public supported such moves.
An innovation boom
Not all authorities are quite as progressive, with limitations often shaped by legacies of policy direction, prevailing culture and infrastructural investment. In the UK, what Smith calls a "management void" between the government and contracted rail workers has resulted in frequent strikes and recurring inefficiencies, while Brexit has added further friction to European train travel – something that will get trickier still with the introduction of enhanced biometric checks at the border.
Yet it's easy to spot where serious commitment is helping reshape the future of the railway. In February, France announced a €100bn rail investment package, which will be used to upgrade rail lines, expand overnight trains and invest in new services. Across the pond, aided by the US government's game-changing Bipartisan Infrastructure Deal, Amtrak is investing $50bn in modernising its trains, stations and infrastructure, and widening its notoriously limited network with new routes. "In the past, when people heard Amtrak, they often associated it with words like 'old' and 'antiquated' – today, we're changing that narrative as we deliver a new era of passenger rail in America," said executive VP Laura Mason in a recent op-ed.
Elsewhere, China Railways put 4,100 kilometres of new track, including 2,082 kilometres of high-speed rail, into operation last year alone. Japan, already an aspirational benchmark for high-speed rail thanks to its pioneering shinkansen network, continues to invest in its magnetic levitation (maglev) line between Tokyo and Nagoya. The technology is set to halve journey times – a prototype train hit a world speed record of 603kmh.
Driven by grassroots demand, the importance of our railways is being reframed, and is proving pivotal for the sector. The concept of 'flight shame' now comes hand in hand with another expression: 'tågskryt', or 'train brag'. The hope now must be that governments, trading blocs, train operators and third-party retailers recognise this sentiment and seize this golden opportunity to truly transform the way we travel.


JOIN US FOR THE JOURNEY
Subscribe to the newsletter
City guides, culture, photography and ideas, with expert analysis on the biggest stories in travel