Whether chugging along the Italian coastline or flitting past fjords and soaring peaks in Scandinavia, these European train journeys highlight the joy of slow travel
In recent years, trains have found new fans, as travellers seek more affordable, sustainable and flexible modes of transport, and reconsider their need for privacy, space and comfort. In 2022, Interrail experienced a record year of sales with double the number of tickets sold compared to 2019, while night trains have come out of hibernation. With climate change an ever-growing concern, travellers are drifting back to the rails in an attempt to reduce carbon emissions and embrace the joy of slow travel – all set against some of the most beguiling backdrops in the world.
From Scandinavian sleeper trains to a romantic ride through Istanbul, these are seven of the best European train trips to book this year.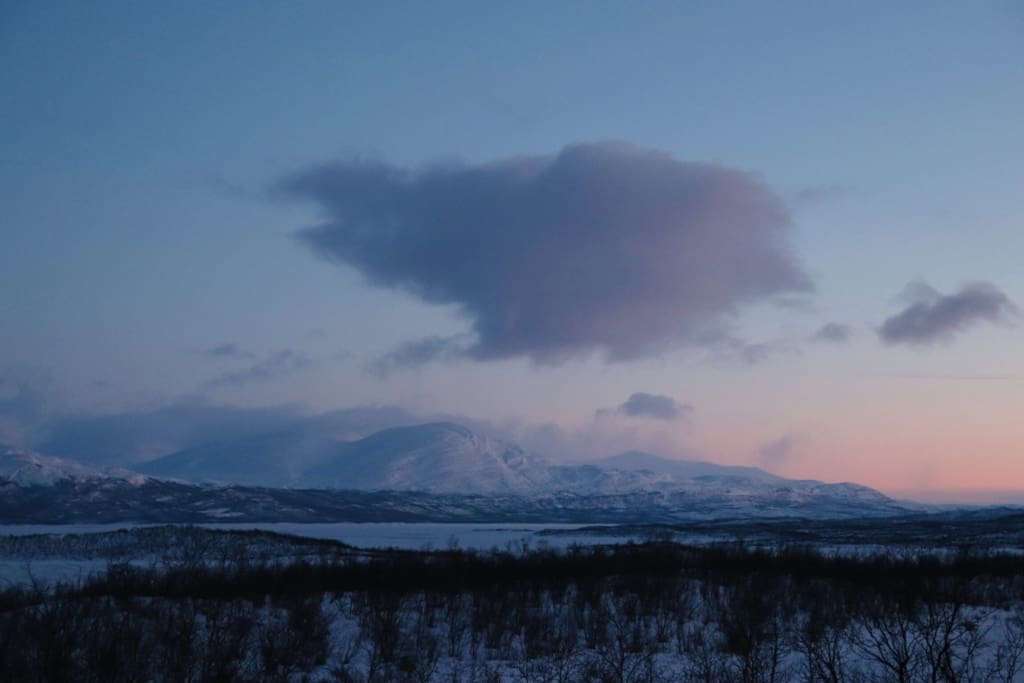 Stockholm, Sweden to Narvik, Norway
How long: 18 hours overnight
Price: From 980 SEK (77 GBP) for a one way seat or 1324 SEK (104 GBP) for a berth in a six-person couchette
Departing daily from Stockholm Central station, the night train to Narvik sets off just after 6pm, taking 18 hours to travel up the backbone of Sweden and more than 100 miles into the Arctic Circle. Popular year-round, the train is best experienced in winter, when passengers mill about in base layers and boots, unwrapping slabs of smoked salmon and making friends in the dining car. Over steaming bowls of mash and reindeer stew, passengers will see black forests flit by the window, the golden lights of ski resorts and snow shovelled into peaks. While seats are wide and reclining, it's better to reserve a comfortable couchette or a private cabin with an en-suite shower if your budget allows. In the morning, passengers disembark at the town of Kiruna in Swedish Lapland for cross-country skiing and to chase the Northern Lights, while those remaining are privy to the grand finale of Norway's fjords twisting around the cliffs below.
www.vy.se
Cannes, France to Ventimiglia, Italy
How long: 1 hour 36 minutes
Price: From 14.30 EUR one way
Known for its glitz, glamour and curving beaches, the French Riviera is also home to one of the world's most glorious train rides. Nothing more than a regular commuter service, this double-decker beast departs multiple times a day, taking just over an hour and a half to run from Cannes to the resort town of Ventimiglia on the Italian border. Sit upstairs on the right for a view of the ocean fizzing its way up the shore, bronze men playing volleyball, and yachts bobbing about in the harbour. On board you'll find students reading Kindles and grandmas with baguettes in baskets, tiny dogs curled at their feet. There's graffiti on the windows and gum under the seats, but it's in keeping with the spirit of the ride. On the approach to Cagnes-sur-Mer look left towards pink villas lined with cypress trees, and purple flowers pouring down balconies, before a lovely long stretch of the Ligurian sea sparkles towards Nice. Consider hopping on and off this train to explore the towns in between before ending with a sundowner and a stroll around Ventimiglia's markets.
sncf-connect.com
The GoldenPass Express from Montreux to Interlaken, Switzerland
How long: 3 hours and 15 minutes
Price: A single ticket from Montreux to Interlaken starts from 73 CHF (65 GBP) in second class
One of Europe's newest tourist trains, the GoldenPass Express made its inaugural journey towards the end of last year even though the idea for the train was conceived more than 100 years ago. Previously passengers had to travel by metric gauge between Montreux and Zweisimmen in Switzerland, then change trains to complete the journey up to Interlaken in the Bernese Oberland. Now, just one elegant locomotive pulls passengers around mirror-like lakes and flower-filled meadows owing to revolutionary technology that permits the train to change the gauge of its wheels and the height of its coaches mid journey. Setting off from the shores of Lake Geneva, this service is an ideal way to spend a summer afternoon, nursing a glass of wine or two as the train takes three hours to circle valleys, vineyards and green-tinged glaciers before drawing into Interlaken.
www.gpx.swiss
The Santa Claus Express, Helsinki to Rovaniemi, Finland
How long: 12 hours overnight
Price: A private cabin starts from 62 EUR one way
As its name suggests, this is the ultimate family-friendly train taking passengers from Helsinki to the capital of Finnish Lapland where they get to meet the big man at Santa Claus village. Although two daytime services cover the 500-mile journey to the edge of the Arctic Circle, the sleeper train is by far the preferred option at Christmas, the platform rammed to the edges with snow-suited and booted children glancing eagerly towards headlamps coming into the station. A fabulous double-decker, the train has ample en-suite compartments, and children under the age of five travel for free as long as they share a berth. Once on board it's wise to dump bags then bolt to the dining car for the signature dish of meatballs, mash and lingonberry jam as the car gets crowded quickly. Departing at 7:45pm, the train begins the 12-hour journey north passing conifers sagging with snow and lakes that gleam like ink. Fat snowflakes twirl under the orange glow of streetlights and little faces watch for the aurora borealis – the northern lights – which have been known to show themselves on occasion. A slow and steady journey, it's easy to fall into restful sleep until the train pulls into Rovaniemi just in time for breakfast.
www.vr.fi

Vienna, Austria to La Spezia, Italy
How long: 13 hours 4 minutes overnight
Price: Seats start at 28.80 EUR one way, private compartments start from 172.50 EUR
Launched in December 2022, the Nightjet service from Vienna to La Spezia is yet another of Austria's sleeper trains to make connections around Europe cheaper and more accessible. Since 2016, ÖBB's Nightjet trains have helped passengers save money on hotels and reduce their carbon footprint while bringing back the joy of slow travel. This latest addition departs the Austrian capital at around 7:20pm, allowing passengers enough time to order a simple dinner to their compartments before winding down as the train veers west at dusk. Arriving into La Spezia the following morning just after 11am, passengers have a couple of hours to sit cross-legged at the foot of the berth sipping coffee and watching the Ligurian Sea crash against the cliffs. Terracotta roofs flash past the window, apartment blocks balance on rocky edges and mopeds wind alongside as the train breathes its last into the port city where many switch trains to enjoy the charms of nearby Cinque Terre, a string of seaside villages on the Italian Riviera.
nightjet.com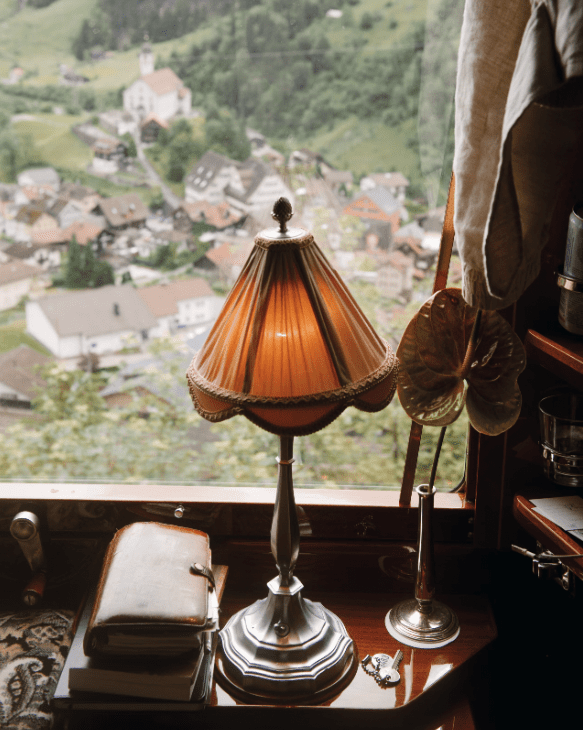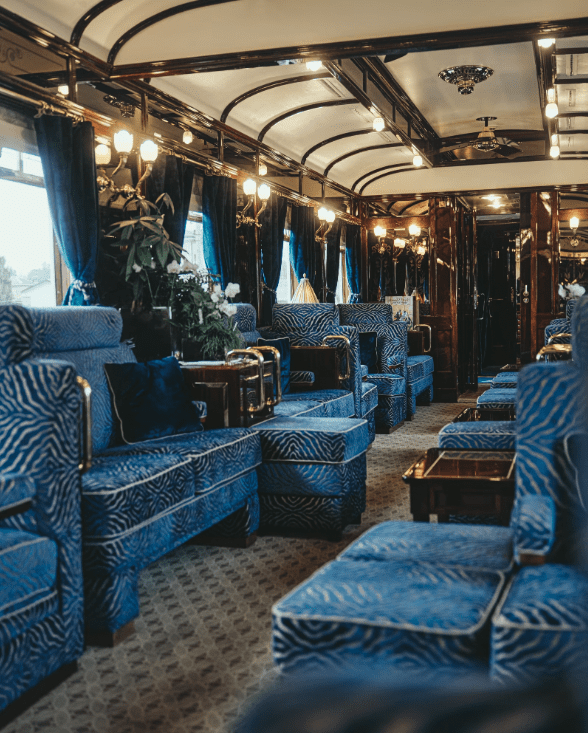 The Venice Simplon-Orient-Express from London to Venice
How long: 24 hours overnight
Price: From 3,353 GBP for a one-night journey, including transfers, a three-course lunch, four-course dinner and breakfast served to the cabin, dedicated steward service throughout. Suites start from 5,500 GBP and include bespoke amenities and a complimentary kimono and slippers.
It's perfectly possible to travel by rail from London to Venice, but one train journey is a class above the rest. The Venice Simplon-Orient-Express caters to nostalgics who long for the chance to wear elbow gloves at dinner while a pianist plays Moon River in the bar. Contrary to popular belief, the Orient Express wasn't a single train but a regular commuter service with numerous sets of rolling stock. Gone are the days of luxury trains for commuters, but Belmond has strung together vintage carriages, polished them up and created a one-night glamorous ride that allows passengers to wake under damask covers as Venice's lagoons twinkle past the window. For summer 2023, passengers will also be able to travel for the first time in original 1920s grand suites complete with marble bathrooms, double beds and a living room with private dining service. Each suite has been responsibly designed to reflect the journey's mountains, forests, vineyards and lakes.
belmond.com

Istanbul to Ankara, Türkiye
How long: from 4 hours 30 mins
Price: A high-speed train starts from 240 Turkish lire (10 GBP), a sleeper berth starts from 794 Turkish lire (34 GBP)
By day or by night, the journey from Istanbul to Ankara is an absolute treat. For romantics, the Ankara Ekspresi departs Istanbul's Söğütlüçeşme station at around 11pm with passengers making up their berths then gathering in the warmth and charm of the dining car where fairy lights trim the windows and Turkish classics play on a loop. Squeezing through Istanbul's nooks and crannies, the train runs along the backs of houses and apartments, blinds half down, the blue light of TVs glowing through the darkness. Over a bowl of hot çorba (lentil soup), passengers gaze into the guts of the city until the train swings out and along the edge of Marmara sea when most turn in for the night. By day, the fabulous high-speed trains make short work of the 275-mile distance, whisking passengers along in under five hours.
ebilet.tcddtasimacilik.gov.tr or contact ambertravel.com, which will make all reservations for a small fee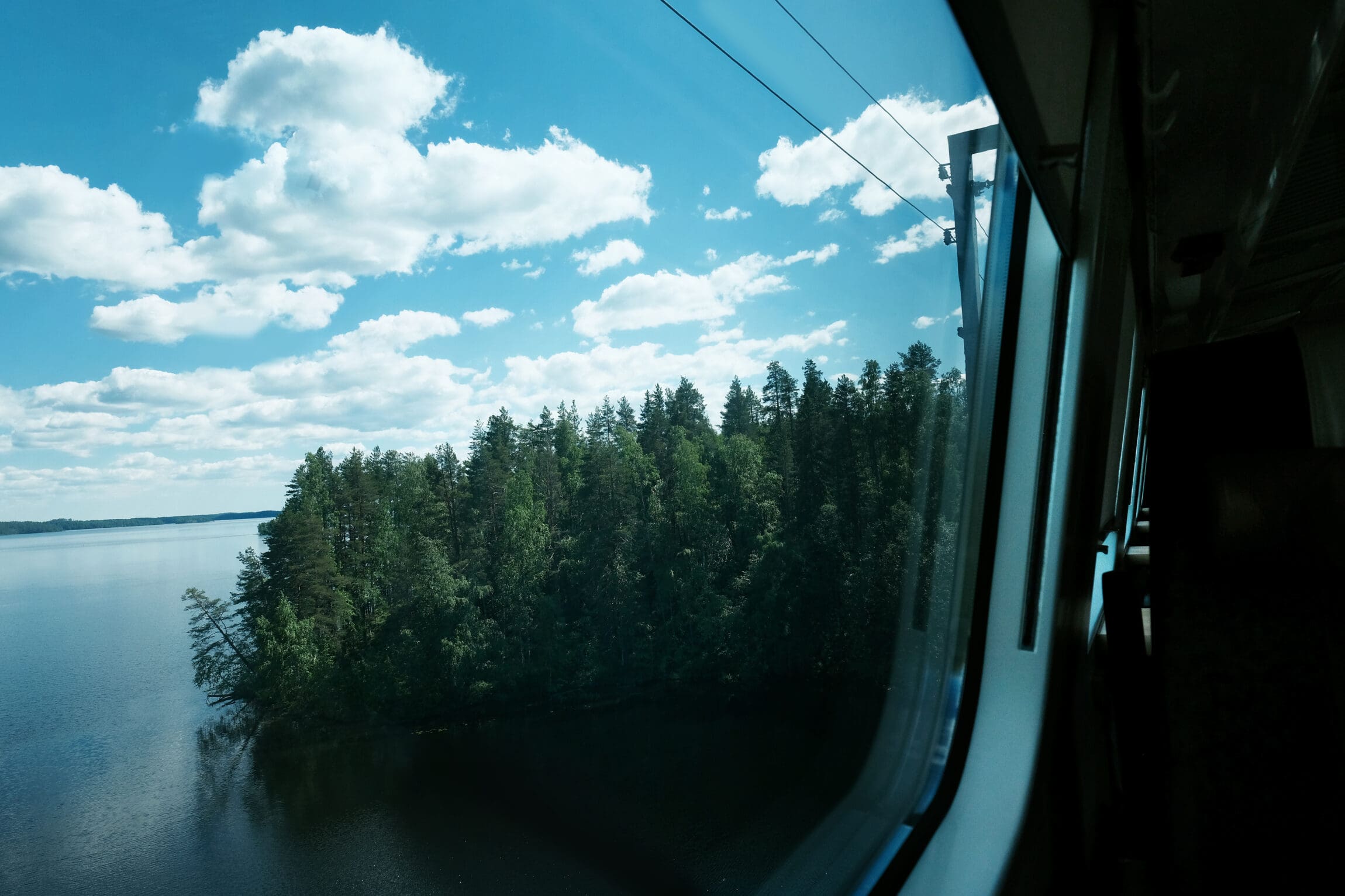 JOIN US FOR THE JOURNEY
Subscribe to the newsletter
City guides, culture, photography and ideas, with expert analysis on the biggest stories in travel