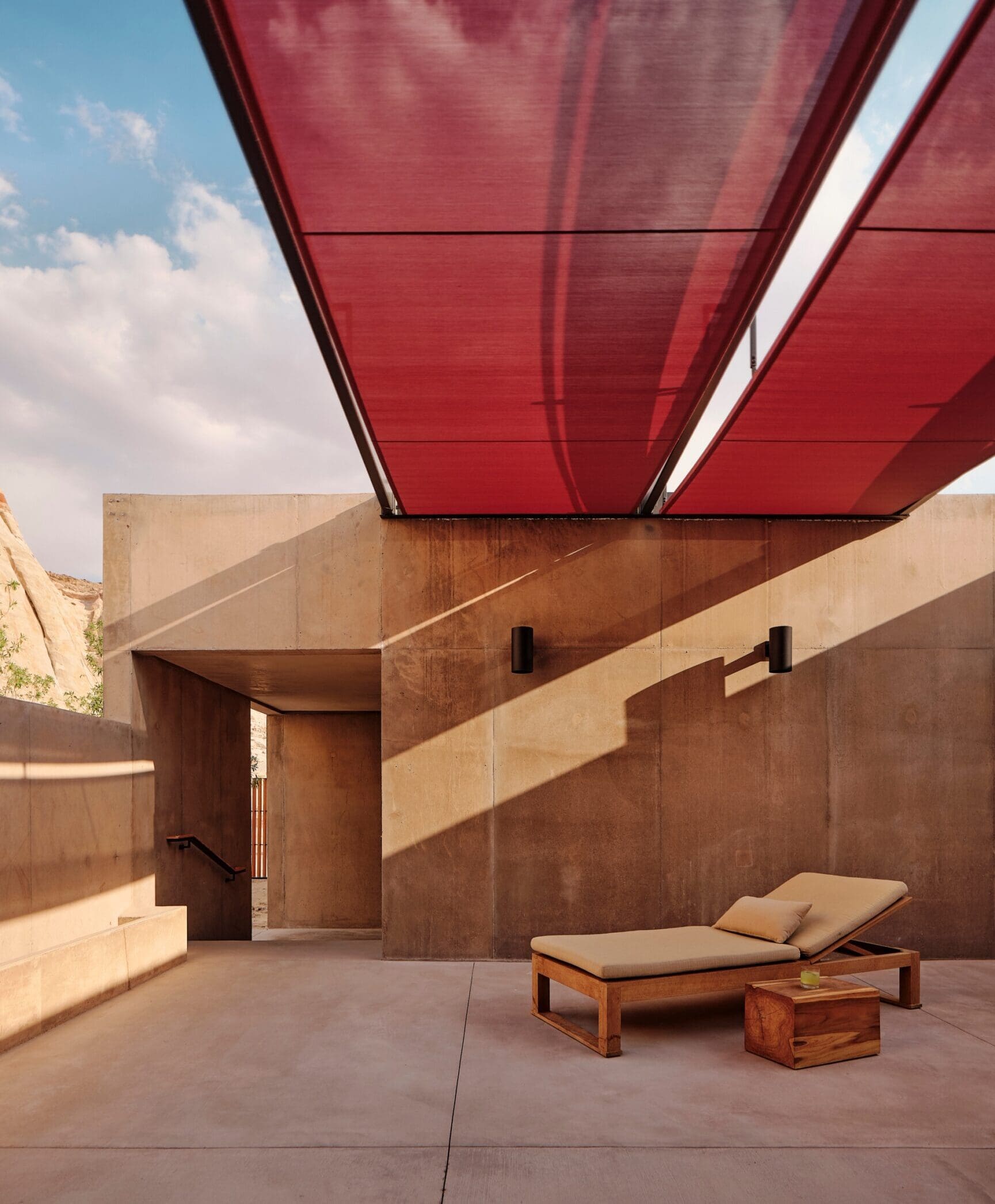 What does the future of hotel wellness look like?
Last updated: February 13, 2023
Chakra cleansing, forest bathing, medical-grade testing – welcome to a new era of hotel wellness
Once upon a wellness break, a hotel's offering comprised a fluffy facial, a smoothie, and a treadmill-lined gym. Today, you're as likely to find a Peloton bike in your room as a spa menu citing sound baths and acupuncture, supported by a phalanx of practitioners and therapists.
According to a recent Hotels.com report, 46 per cent of travellers are more inclined to book a wellness break than in previous years, with 27 per cent drawn to more alternative wellness experiences. The Maldives and Spain top the list for the most popular places to visit for a wellness break, followed by Bali, Italy, and Japan.
Spurred on by a post-pandemic awareness of mental, physical and spiritual wellbeing, hotels and resorts around the world are ramping up their wellness offerings – from bespoke programmes that focus on sleep, stress and digestion, to top-to-toe treatments and holistic practices. Everything, from mental to dental health, is up for grabs.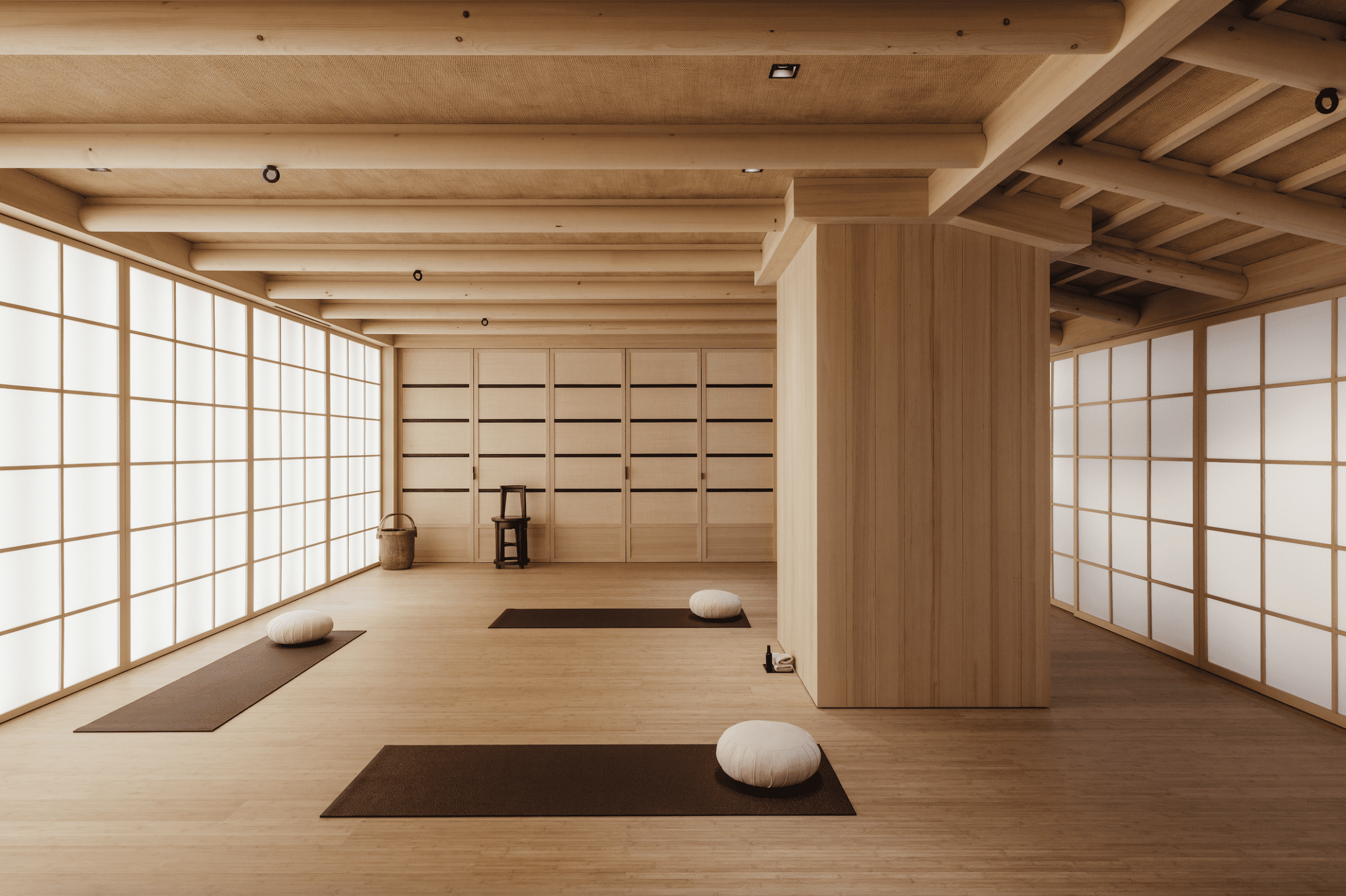 Ultra-wellness for high net worths
Once the reserve of remote medical spas (with Lanserhof, Chenot and Vivamayr leading the pack), medical-grade diagnostics and treatments are becoming as much a part of a luxury hotel's offering as its restaurants and entertainment. At Aman New York, which opened in 2022, guests can choose between a Chinese medicine practitioner and a doctor; the latter uses hospital-grade diagnostic technology to assess cardiovascular and cognitive health, among a litany of other concerns. The hotel's first urban outpost in the US dedicates three sublime storeys to wellness, which also includes private spa houses, equipped with either a hammam (a marble steam room) or a spacious banya (wood-clad sauna). The spa menu couples Aman's signature skincare line with advanced aesthetic technologies for non-invasive face and body regeneration. ​
"Since the pandemic, we have found that our guests are increasingly looking for ways to manage stress and practice mindfulness, with a general focus on restorative wellness," comments Yuki Kiyono, global head of health and wellness at Aman. "We have always believed that transformational experiences in combination with privacy, the right environment and compassionate guidance are of the utmost importance in optimising wellbeing."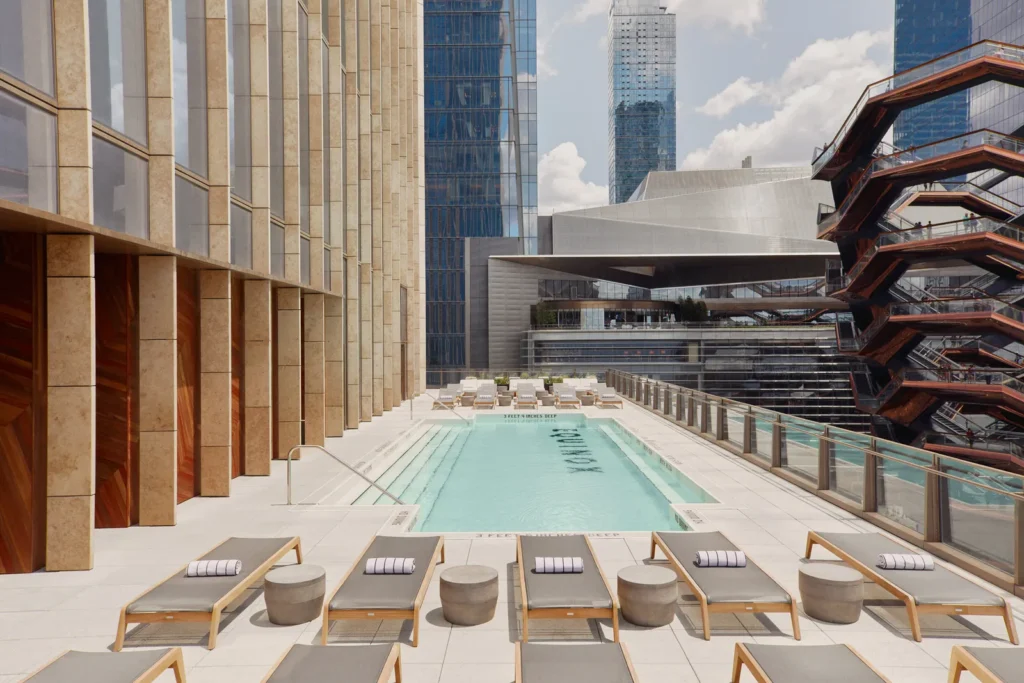 Across town at the Equinox Hotel, guests can segue from dinner to a cryotherapy chamber, followed by an IV vitamin infusion and a massage. Also on the menu are advanced anti-ageing treatments and 'quantum harmonics' sessions, which use sound therapy to improve physical and emotional wellbeing. A 30-minute session is said to be the equivalent of three hours of sleep. There is also a heated outdoor pool and multiple floors dedicated to strength and cardio training, wrapped by views of the Hudson River and New York skyline.
Already noted for its hotel-like social spaces, it was perhaps only a matter of time before the Equinox fitness club evolved into a fully-fledged hotel lifestyle brand. "The Equinox brand saw an opportunity to take a three-hour fitness experience and turn it into a 24-hour luxury lifestyle experience, which had all the touch points of what a modern health-conscious traveller is seeking," says Equinox Hotels' brand director Katie Tardif. "Hotel fitness and wellness programmes have changed extensively. Previously, the gym usually was empty, there was older equipment and it was simply used as an added amenity. Now, travellers place more emphasis on their health, sleep and overall wellbeing, whether it is for work or pleasure. It is viewed as a seamless extension of a life well-lived."
Also opening this year is SIRO, a glitzy new hotel brand focused on immersive fitness, wellbeing and recovery. Guests partake in a 3D body scan on arrival before embarking on a tailor-made programme, with dedicated coaching and guidance throughout their stay. The first location is opening in Dubai this year, followed by Montenegro.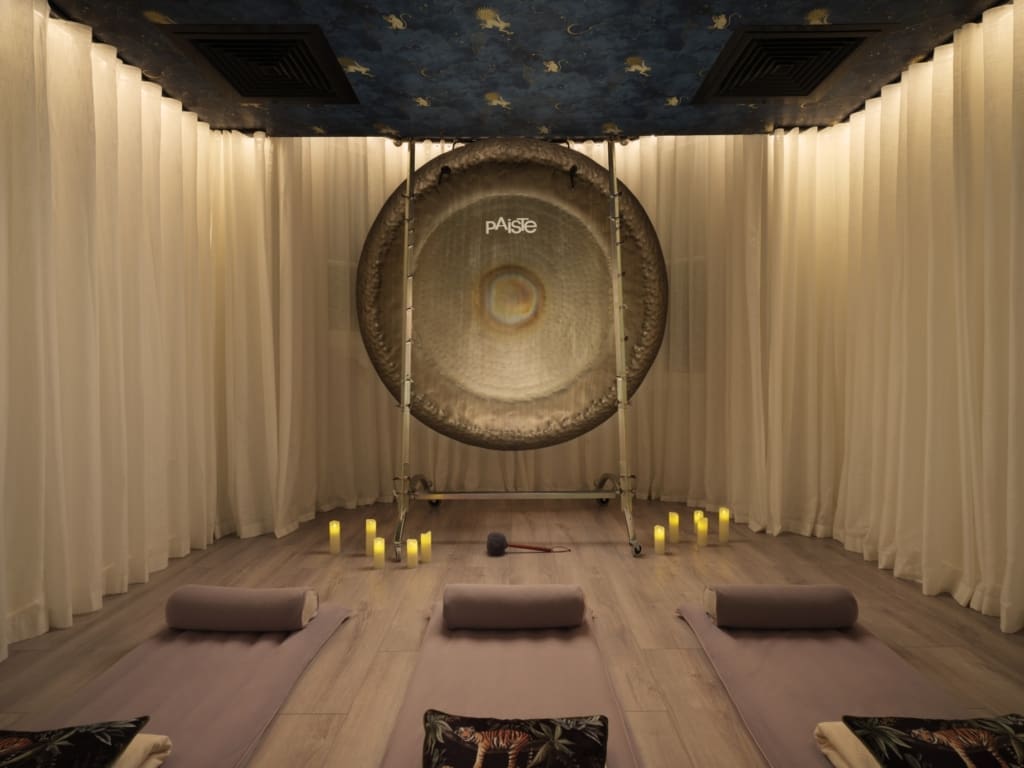 Holistic wellness in the city
Continuing the trend for holistic wellness in urban locations, London's The Other House – noted for its responsibly designed apartment-style living – purposely eschews a traditional spa menu in favour of healing practises, including reiki, gong baths and chakra cleansing, which Naomi Heaton, CEO and founder of The Other House, cites as "the new normal".
"A more holistic approach to wellness and wellbeing is becoming more mainstream and creating a new level of expectation from consumers," she says. "Hotels need to recognise this and provide programming that enables guests to carry on their daily practices, rather than be constrained by traditional hotel facilities." In its subterranean wellness centre, light pours in through a tree-filled glazed atrium to create a sense of calm in the middle of the city.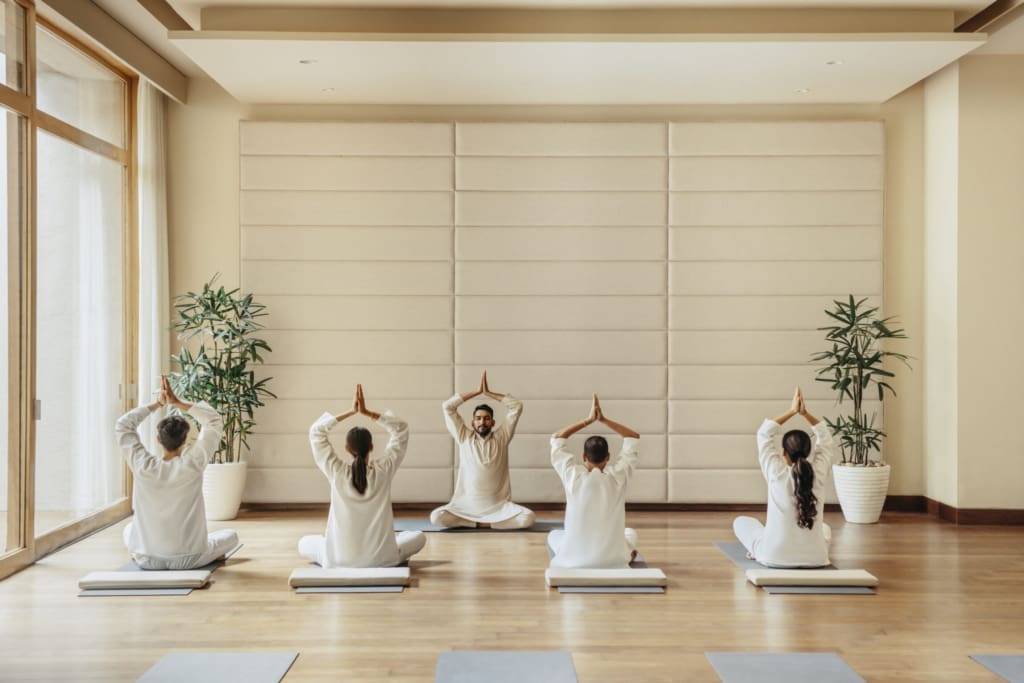 Also in West London, Inhabit bills itself as a wellness hotel, with daily yoga, Pilates and meditation sessions. Guests can follow a map of the best local running routes, while wooden lock boxes encourage you to tuck your phone away at night.
This March, Six Senses will unveil its first property in Rome, where the spa draws on traditional Roman baths. Guests can partake in wellness screenings, sleep consultations, yogic cleanses and biohacking, which involves using smart tech to identify incremental lifestyle and diet changes to improve overall health.
The great outdoors
Wellness offerings are not, however, limited to the luxury sphere. Many mid-level and affordable hotels offer meditation, hiking, biking and nature excursions, in response to travellers' growing desire to go off-grid and reconnect with nature. At Domaine de Sirius, a 'holistic B&B' in Périgord, France, rolling countryside views are met by plant-based cuisine and daily wellbeing activities. It is one of many hotels to give top billing to 'forest bathing' – a mindful practice hailing from Japan which typically refers to a slow immersion in nature, proven to improve sleep, mood, and cognitive function.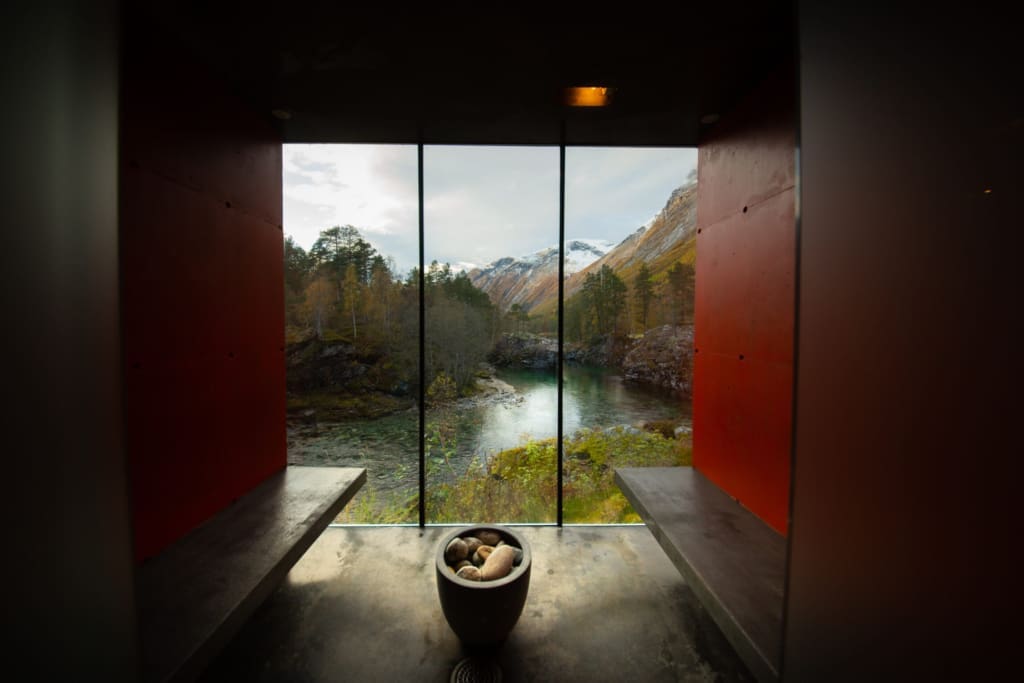 Scandinavia has long promoted a 'free-air life' through its philosophy of friluftsliv, which encourages year-round outdoor living. This is exemplified at Norway's secluded Storfjord Hotel, named after the fjord it overlooks. Guests stay in wooden eco-lodges and can spend their days hiking, kayaking and skiing. Storfjord is part of the 62° Nord portfolio, a sustainably-driven collection of hotels, which offer a gateway to some of the world's most beautiful and dramatic landscapes.
In the nearby village of Valldal, Hotel Juvet is surrounded by lush forestry and wild rivers, leading to fjords and mountainous peaks. Modern log houses have floor-to-ceiling glass walls, which allow you to feel fully immersed in nature, while a bath house features a steam room and hot tub. There is also no shortage of rental cabins and caravans across the region, for those seeking accommodation at a lower price point.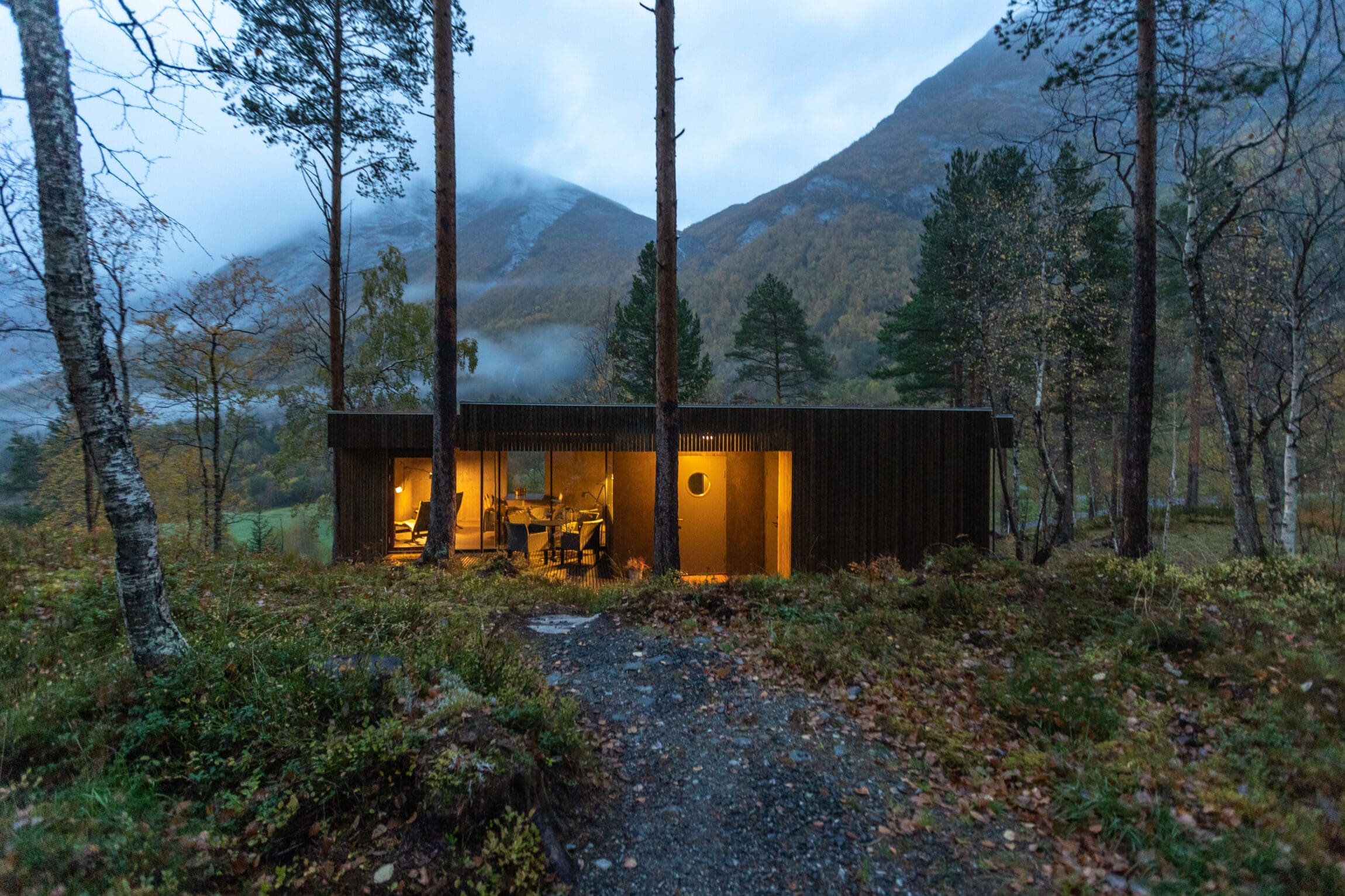 Elsewhere, a new breed of hotel is purposely blending hospitality with the great outdoors. Founded by Mike Weiss and Ben Weinberg, Trailborn places consciously designed accommodation in close proximity to the world's natural wonders. Its first opening is by the Rocky Mountain National Park, with locations to follow this year in the Grand Canyon, Arizona, and Wrightsville Beach, North Carolina.
"There has been a significant increase in outdoor adventure travel in the past decade, with domestic leisure travel and national park visitation up significantly through the pandemic," comments Mike Weiss. "Trailborn is creating thoughtful, unique hospitality experiences in markets where they don't exist. We love the great outdoors, we love to travel, and we believe there are extraordinary places that everyone needs to see."
In many ways, nature is the great unifier. Whether staying in a luxury hotel, a modest B&B or a rental cabin, the benefits of a fjord, forest or wild swimming are available to all, while many may argue that a lungful of fresh air will do more for you than a cryotherapy chamber ever will.
"Wellness is a multifaceted aspiration that holds different meanings for everyone," concludes Yuki Kiyono of Aman. "For some it is completing marathons with ease, whereas for others it is simply moving freely without pain or limitation. It is all about achieving a healthier and happier life."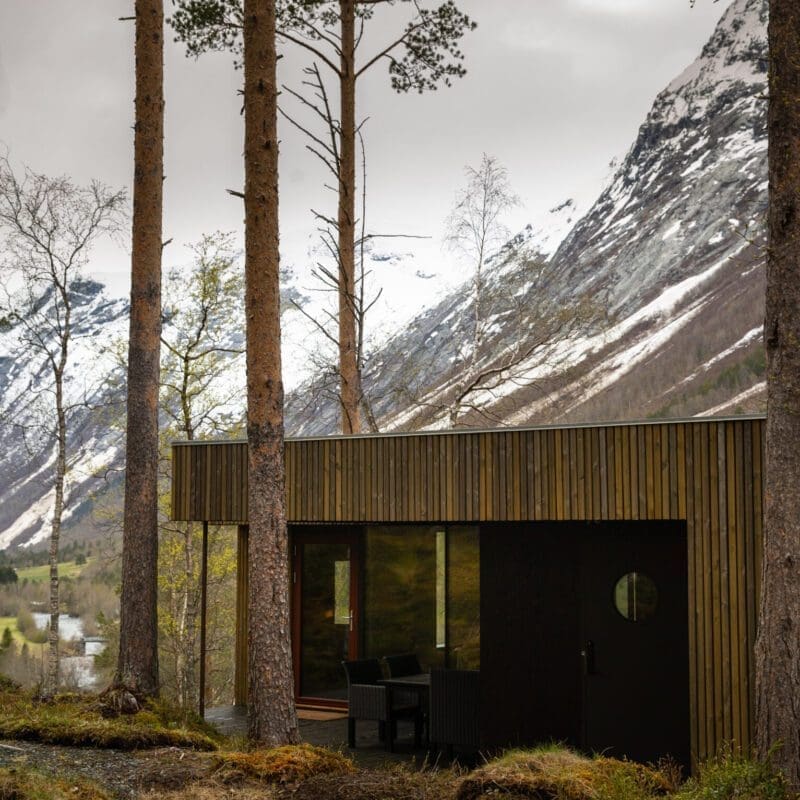 Sign up for compelling long reads on the future of travel, direct to your inbox


JOIN US FOR THE JOURNEY
Subscribe to the newsletter
City guides, culture, photography and ideas, with expert analysis on the biggest stories in travel