A bumper round-up of hotels, clubs, trains, planes and sustainability initiatives making travel better this spring 2023
New YorkIn 2023, discerning travellers expect a lot from hotels: slick interiors, ample amenities, genuine sustainability efforts and inclusivity. There is also an ever-growing thirst for wellness and transformative breaks, as well as off-grid adventures that embrace the great outdoors. These exciting new openings and experiences don't disappoint, from Central London's greenest hotel to a rustic retreat in Upstate New York.
On the airline front, cabin bags remain smaller than ever and greenwashing accusations continue. It's not all bad news though – airlines are investing more in Sustainable Aviation Fuel (SAF) in a bid to combat CO2 emissions, while fresh designs and new routes are rolling out globally.
For those who prefer to take it slow, European Sleeper has launched new overnight routes, and Amtrak is amping up its offering as part of a billion-dollar investment to modernise the American rail system.
UK and Europe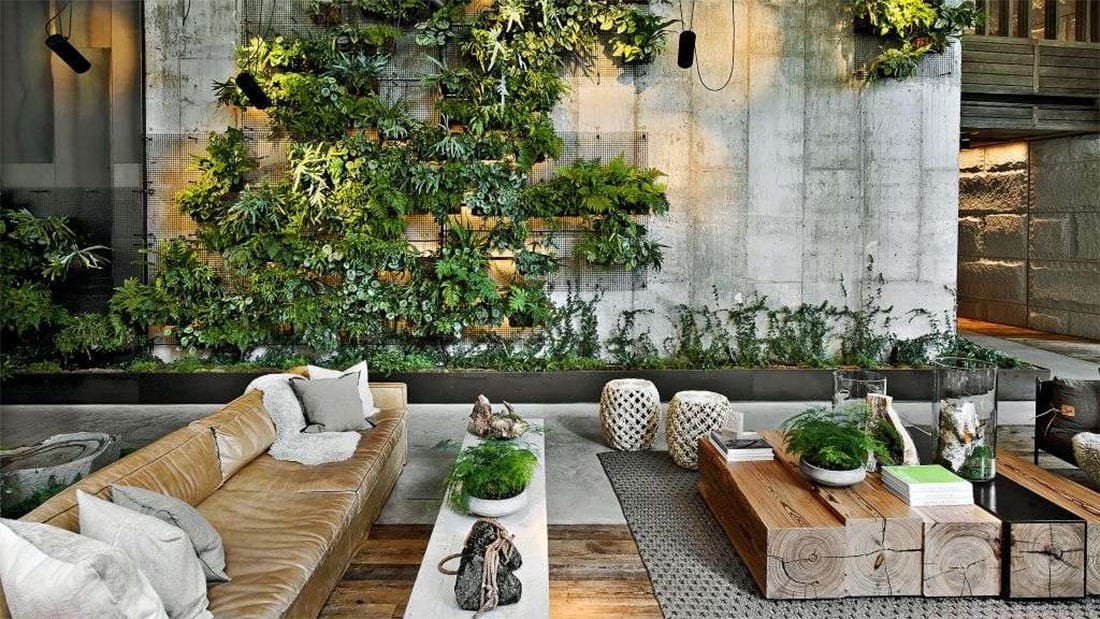 1 Hotel Mayfair
What: Eco-luxury in the British capital
When: Summer 2023
Where: 3 Berkeley Street, London W1J 8DL
Price: TBC
1 Hotel is making its UK debut this spring in Mayfair, London, joining the city's esteemed roster of excellent places to stay. Showcasing the very best in environmentally-friendly design, wooden flooring repurposes fallen trees from local parks, while a neutral palette of stone and slate is offset by masses of greenery, designed to bring the outside in. The hotel has enlisted two-Michelin-starred chef Tom Sellers for its low-waste restaurant, while Bamford is behind the spa.
1hotels.com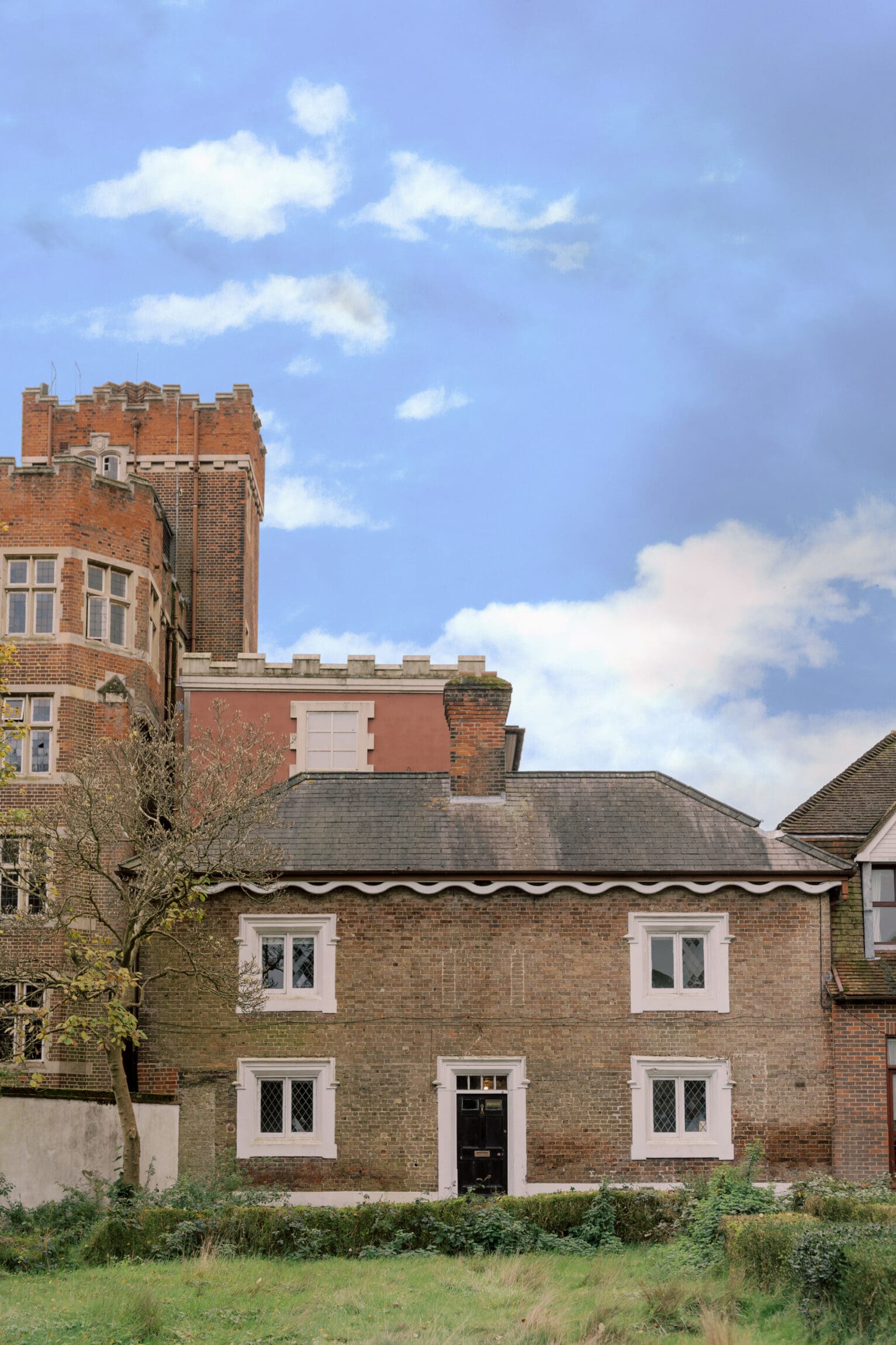 Birch, Selsdon
What: a creative retreat in south London
When: April 2023
Where: 126 Addington Road, South Croydon CR2 8YA
Price: From 180 GBP per month
When Birch opened in Hertfordshire, UK, in 2020, it was one of the first hotels to respond to the emerging hybrid working model with dedicated hot desking areas and private office space. It has since become known as a serene getaway for creative types, with regular workshops and events.
This spring, Birch is opening a second outpost in Selsdon, located 30 minutes south of London on a 200-acre rolling estate, which has been rewilded by designer and environmentalist Sebastian Cox. It operates a similar hotel-slash-members' club model with ample co-working space and a restaurant with seasonal, farm-to-table fare. There is also a pottery studio, screen-printing workshop and kids' club, cutely coined Birchlings. On the fitness front, guests can enjoy tennis courts, a running track and a wellness space with treatment rooms.
birchcommunity.com

The Club by Bamford
What: a well-heeled wellness retreat
When: April 2023
Where: Daylesford, Moreton-in-Marsh GL56 0YG
Price: Membership starts from 2,250 GBP per year with a 500 GBP joining fee
Reflective of the growing demand for high-end wellness, Lady Carole Bamford, founder of Daylesford Organic Farm and the Bamford lifestyle and skincare line, has opened The Club by Bamford, a private members' club in the Cotswolds, with a focus on health and fitness. Dubbed as 'not for the faint-hearted' and categorically 'not a spa', diverse workouts are accompanied by doctor-led health appointments and the latest treatments.
"I've always believed in uniting modern and ancient techniques," comments Bamford. "That was the ethos when I opened our first wellness spa in 1992. The latest developments in therapeutic treatments, such as cryotherapy and red-light therapy, will be complemented by centuries-old traditions: meditation, Pilates and breathwork."
bamfordclub.com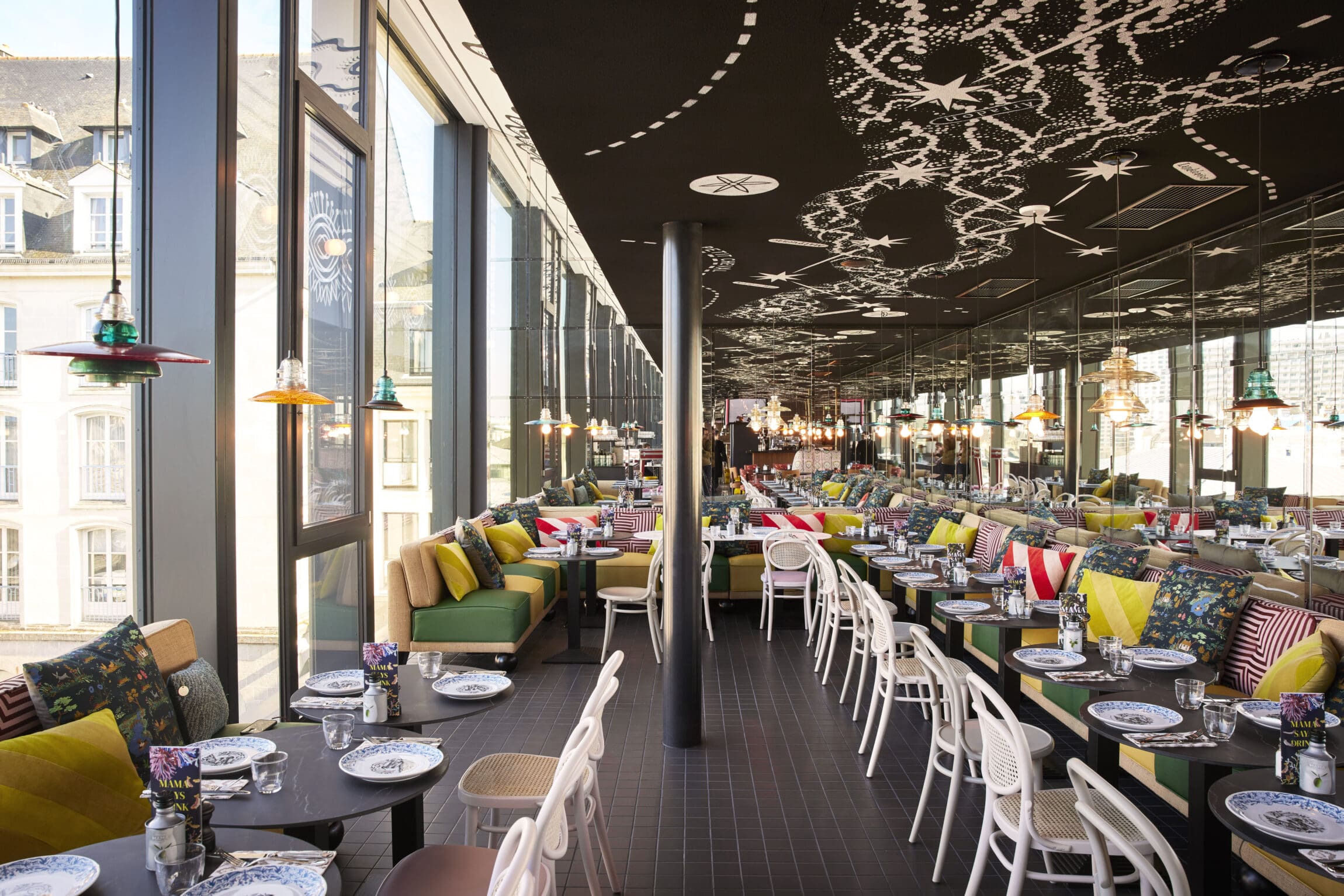 Mama Shelter Rennes, France
What: An artsy, affordable hotel in Rennes
When: March 2023
Where: 3 Place de la Trinité, 35000 Rennes, France
Price: From 98 GBP / 110 EUR per night
Mama Shelter Rennes has opened its doors, bringing the brand's unique blend of affordability and irreverence to Brittany's capital city. "The travel industry has continued to grow since the pandemic with travellers in major markets spending more in 2023 than they have in the past five years," comments Cédric Gobilliard, chief operating officer at Ennismore, which oversees the Mama Shelter brand. "One thing we have learnt is that there will always be an appetite for travel. On the other hand, these many travellers are more mindful over how to make the most of their travel budget and what takes precedence. Mama Shelter sets itself apart from other brands with its appeal to budgeting tourists, offering exceptional value for money."
Mama Shelter Rennes boasts an exuberant restaurant and rooftop bar, with panoramic views of the city. The hotel also unveils the group's first first swimming pool and spa, nestled under stone vaults.
mamashelter.com
 
The Hoxton, Brussels and Berlin
What: the boutique hotel group debuts in Germany
When: May 2023
Price: from 133 GBP / 150 EUR per night 
The Hoxton is opening two new hotels this May. The first, The Hoxton Charlottenburg, is in West Berlin, near the area's upscale boutiques and restaurants. In keeping with The Hoxton's popular blueprint, reasonably priced rooms are infused with a retro sensibility and flourished with contemporary art, alongside a lively lobby bar and House of Tandoor restaurant.
Continuing its European expansion, The Hoxton Brussels occupies a brutalist-style building on the edge of the city's renowned Botanical Garden. Its crowning glory is a rooftop terrace, and it is also the first European outpost of the group's co-working brand Working From_.
thehoxton.com
America
Camptown, Catskill Mountains
What: a boutique hotel in Upstate New York
When: March 2023
Price: from 209 USD per night 
Nestled at the foot of the Catskill Mountains in Upstate New York is Camptown, a new venture from Kim Bucci and Ray Pirkle, who are also behind Rivertown Lodge in nearby Hudson. Rooms range from cosy nooks to large cabins, accompanied by a restaurant, honour pantry and swimming pool. "I have lived Upstate for the past eight years and have noticed an uptick in travellers seeking adventure," comments Pirkle. "Our site is 30 minutes from everything: skiing at Windham Mountain, hiking around Kaaterskill Falls, and dining and antiquing in Hudson."
camptowncatskills.com

Drift Palm Springs
What: laidback Californian luxury
When: April 2023
Price: from 281 GBP / 337 USD per night 
Launched in 2021, Drift Hotels is noted for its boutique properties with modern, minimalist interiors, and a focus on local art and design. Its latest opening in Palm Springs comes with a sun-drenched swimming pool and a Baja-inspired restaurant. Rooms range from doubles to spacious suites with two to four bedrooms, furnished in soothing, earthy tones with dreamy desert views. Founded by Philip Bates, the Drift Hotels portfolio also includes San José del Cabo and Santa Barbara, with Nashville and Tennessee set to follow later this year.
drifthotels.co

Palihotel Hollywood
What: the latest opening from Palisociety on Sunset Boulevard
When: June 2023
Price: from 317 USD per night 
Palisociety has built a reputation for its laidback boutique hotels across America. The latest addition to its portfolio is Palihotel Hollywood, smartly positioned on Sunset Boulevard, Los Angeles. With 74 guest rooms and suites, the hotel embraces the charm of vintage LA through its curvaceous velvet furnishings and pastel tones. Guests can kick back at Benny's on the Blvd, an cafe and bar with an outdoor terrace, or take a tip in the swimming pool. Palisociety is also opening in San Diego later in the year.
palisociety.com
Asia
Soho House, Bangkok
What: The members' club giant launches in Southeast Asia 
When: March 2023
Price: Membership from 60,000 THB / 1448 GBP per year

Soho House has landed in Bangkok, set in the former Eugenia Hotel building in the lively Sukhumvit neighbourhood, already noted for its bars and restaurants. "I have wanted to expand Soho House in Southeast Asia for a long time," says Soho House founder Nick Jones. "To have a truly diverse and inclusive global membership, we need to represent cultures and creative communities from all parts of the world. Bangkok has such a vibrant and progressive energy, full of Thai warmth and kindness."
The House is decorated with works by Thai artists, while bespoke patterns and finishes were created in collaboration with local craftsmen. Soho Home has also launched a Bangkok-inspired collection to celebrate the opening.
sohohouse.com
Planes and trains
JetBlue invites passengers to contribute towards sustainable fuel
JetBlue, a leading advocate of Sustainable Aviation Fuel (SAF), has partnered with climate tech company Chooose to allow passengers to estimate the CO2 emissions of their flight. They can then opt to pay extra to cover the difference between conventional jet fuel and SAF, thus helping the airline to source renewable fuel for future flights, while raising awareness of CO2 emissions.
"We aim to convert 10 per cent of our total fuel usage to SAF by 2030," comments Sara Bogdan, director of sustainability at JetBlue. "By making these options available for all customers we can further strengthen our commitment to sustainability and encourage the industry transition to SAF." JetBlue has been regularly flying from its Californian airports in San Francisco and Los Angeles using SAF, and plans to roll this out globally in the years ahead.
jetblue.chooose.today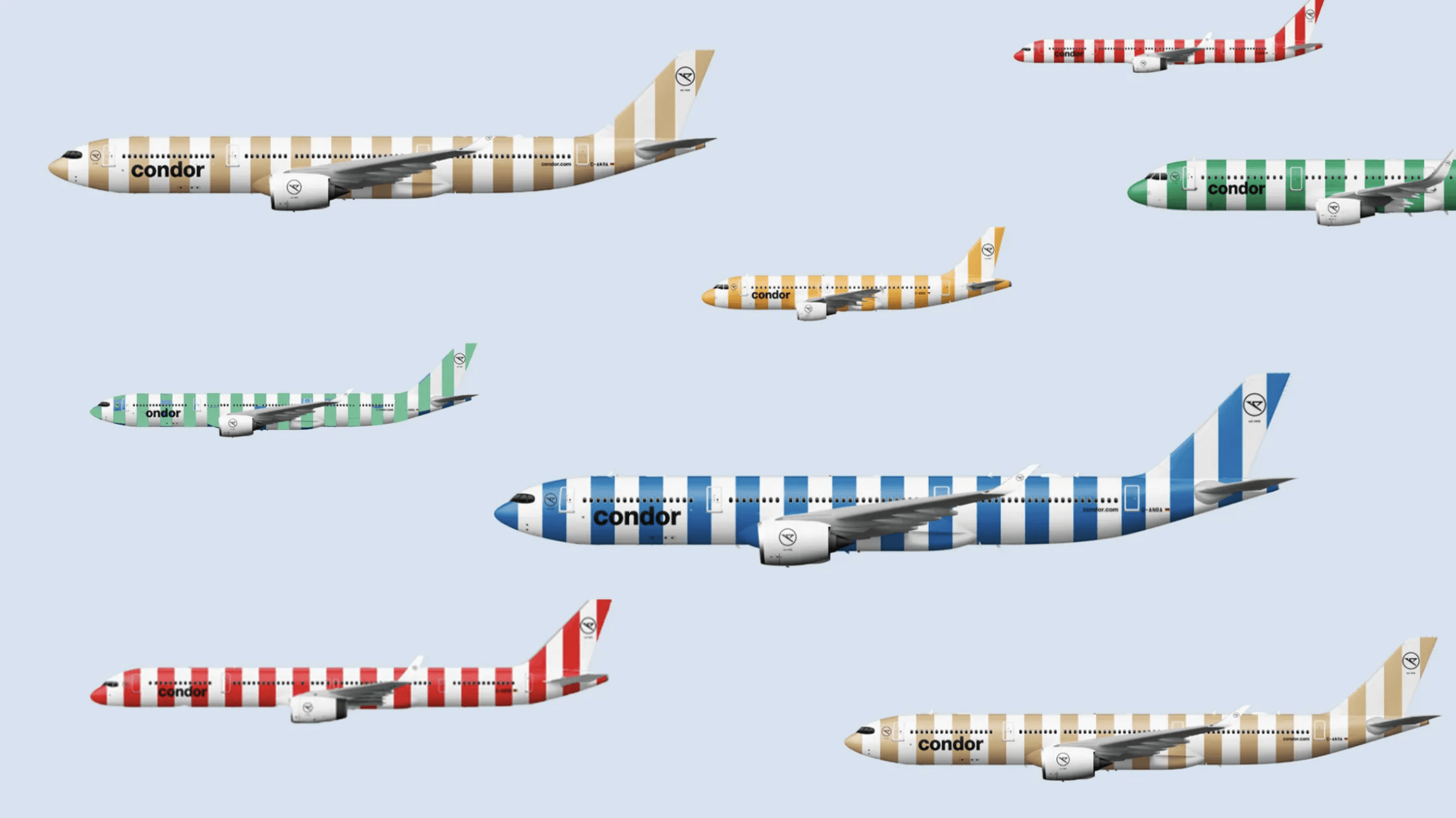 Condor launches colourful new planes
What: The members' club giant arrives in Bangkok
Price: Flights between JFK and Frankfurt start at approx 240 USD one-way
For those looking to fly between Europe and the US, German airline Condor has launched 18 new Airbus A330neo aircraft. Bringing a burst of bright colour to the skies, Condor planes are recognisable by their vibrant stripes. The new fleet reveals mood lighting, roomy seats, the latest tech and high-speed Wi-Fi. The aircraft will also reduce Condor's fuel consumption and CO2 emissions by 25 per cent. The planes will initially fly between Frankfurt and JFK, before extending to all of Condor's long-haul flights.
condor-group.eu

European Sleeper launches The Good Night Train
What: an overnight train from Brussels to Berlin
When: May 2023
Price: From 49 EUR / 43 GBP for a seat and 79 EUR / 70 GBP for a bed
European Sleeper has launched a new overnight train from Brussels to Berlin, via Antwerp, Rotterdam, Amsterdam and Deventer. Happily called The Good Night Train, it is set to run three times per week, and daily by 2024. European Sleeper plans to extend the service to run from Dresden to Prague, as well as launching in Scandinavia.
europeansleeper.eu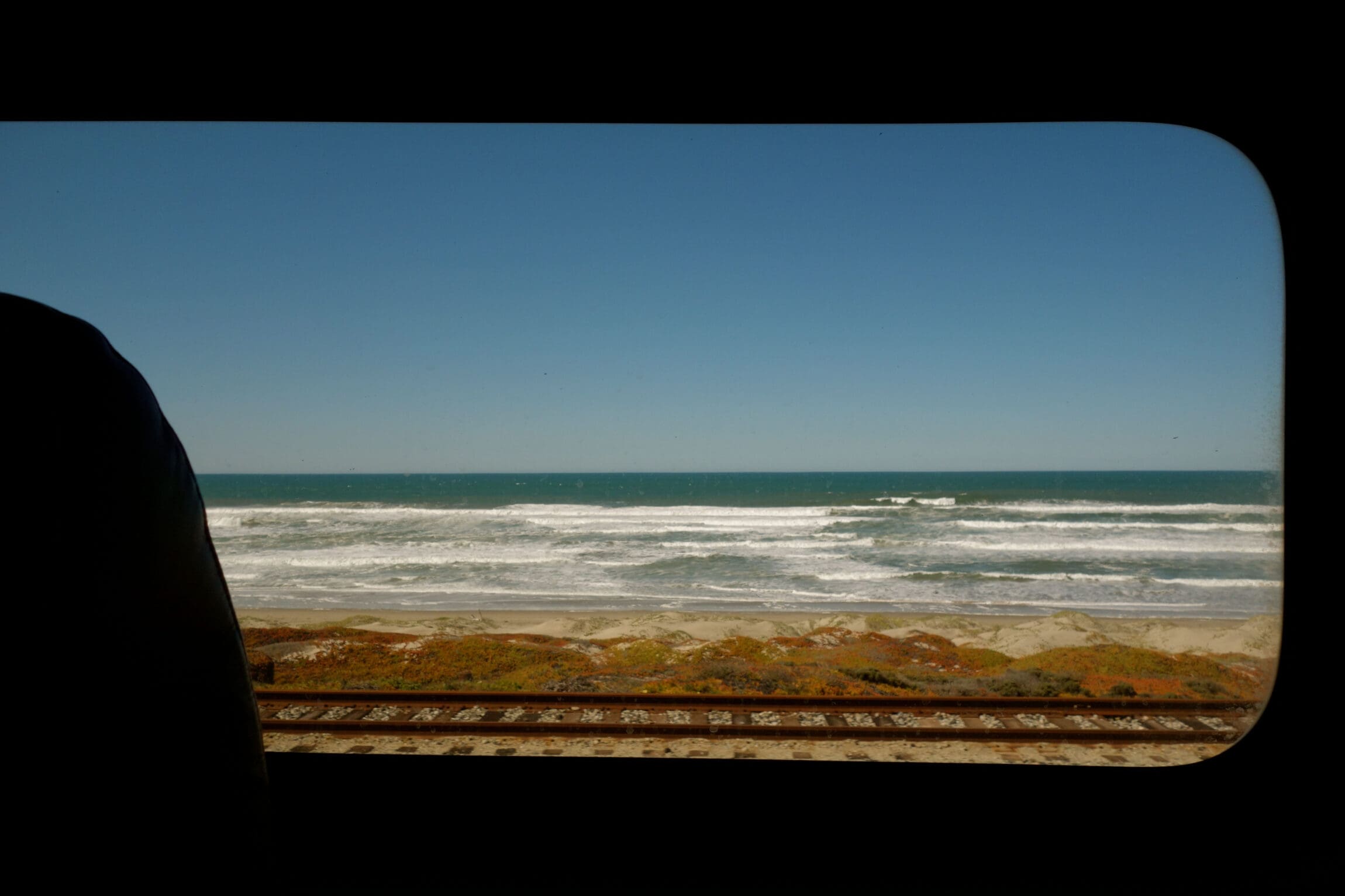 Travel by Amtrak from New York to Montreal
What: the Adirondack train route relaunches
When: March 2023
Price: Approx 79 GBP / 95 USD 
Following a three-year hiatus, Amtrak is relaunching its train route from New York to Montreal, known as the Adirondack. The train takes ten hours, as opposed to four hours by car, but it is well worth the extra time to lap up some seriously scenic views. Considered one of the most beautiful train rides in the world, passengers whizz through the wine country of the Hudson Valley.
Amtrak is currently enjoying an overhaul, as part of president Joe Biden's 66 billion-dollar investment in rail to modernise American train travel. This includes new trains and replacement railcars, with a focus on safety, comfort and sustainability.
amtrak.com
Supreme luxury aboard Belmond
What: suites to rival any luxury hotel on The Royal Scotsman Belmond
When: May 2024
Price: 6,017 GBP / 7,212 USD
And the prize for most beautiful bed onboard a train goes to Belmond (who else?) for its new suites aboard The Royal Scotsman Belmond, which travels from Edinburgh through the Scottish Highlands. And at 6,017 GBP per person for two nights, so they should be. The all-inclusive fee includes a treatment in the train's moving spa – the only one of its kind in Europe. Bespoke tweeds are woven with 37 threads, to represent the number of years the train has been running since 1985. While the suites are newly unveiled, they are not available to book until May 2024.


JOIN US FOR THE JOURNEY
Subscribe to the newsletter
City guides, culture, photography and ideas, with expert analysis on the biggest stories in travel