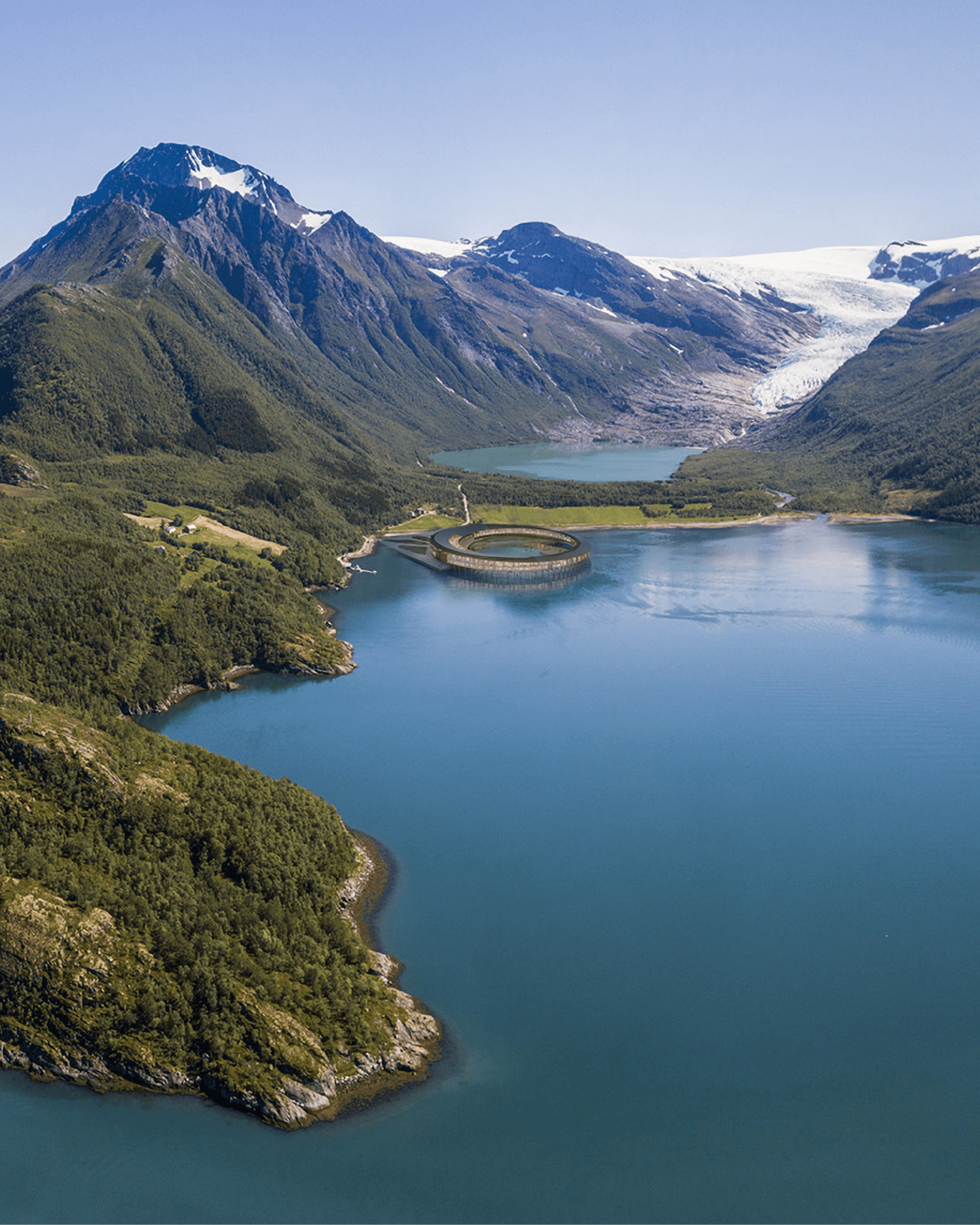 Can a hotel really be sustainable – and which industry leaders are getting it right?
Last updated: November 15, 2022
These exemplary hotels are setting the bar in sustainability, from cutting-edge, eco-conscious designs to properties that promote biodiversity and giving back to local communities
Sustainability is a term that gets bandied about by the hospitality industry, often with little actual merit. In the age of greenwashing, it can be tricky to work out which hotels are doing it properly and purposefully, as opposed to simply saying what consumers want to hear.
Sustainability is at the top of travellers' priorities. A survey by Booking.com found that 73 per cent of UK travellers think sustainable travel is vital, while Expedia Group's research reveals travellers are willing to pay on average 38 per cent more for more sustainable trips.
But what does sustainable travel mean, exactly? The UN Environment Program and UN World Tourism Organisation defines sustainable tourism as "tourism that takes full account of its current and future economic, social and environmental impacts, addressing the needs of visitors, the industry, the environment and host communities."
Can a hotel really be sustainable? Brune Poirson, chief sustainability officer at hospitality group Accor, is optimistic: "We believe that through a forward-looking, value-driven approach to hospitality, entirely sustainable hotels will indeed become a reality."
"Using green energy, improving energy efficiency, transforming menus and food offerings, creating sustainable supply chains and becoming a social elevator are all crucial elements to creating sustainable hotels. The role hotels that play in local communities is also key."
This selection of exemplary hotels go beyond glass bottles and reusable towels to expand the limits of what can be achieved in environmental sustainability, while working with local architects, developers and governments to offer significant solutions to environmental challenges.
Six Senses Svart, Norway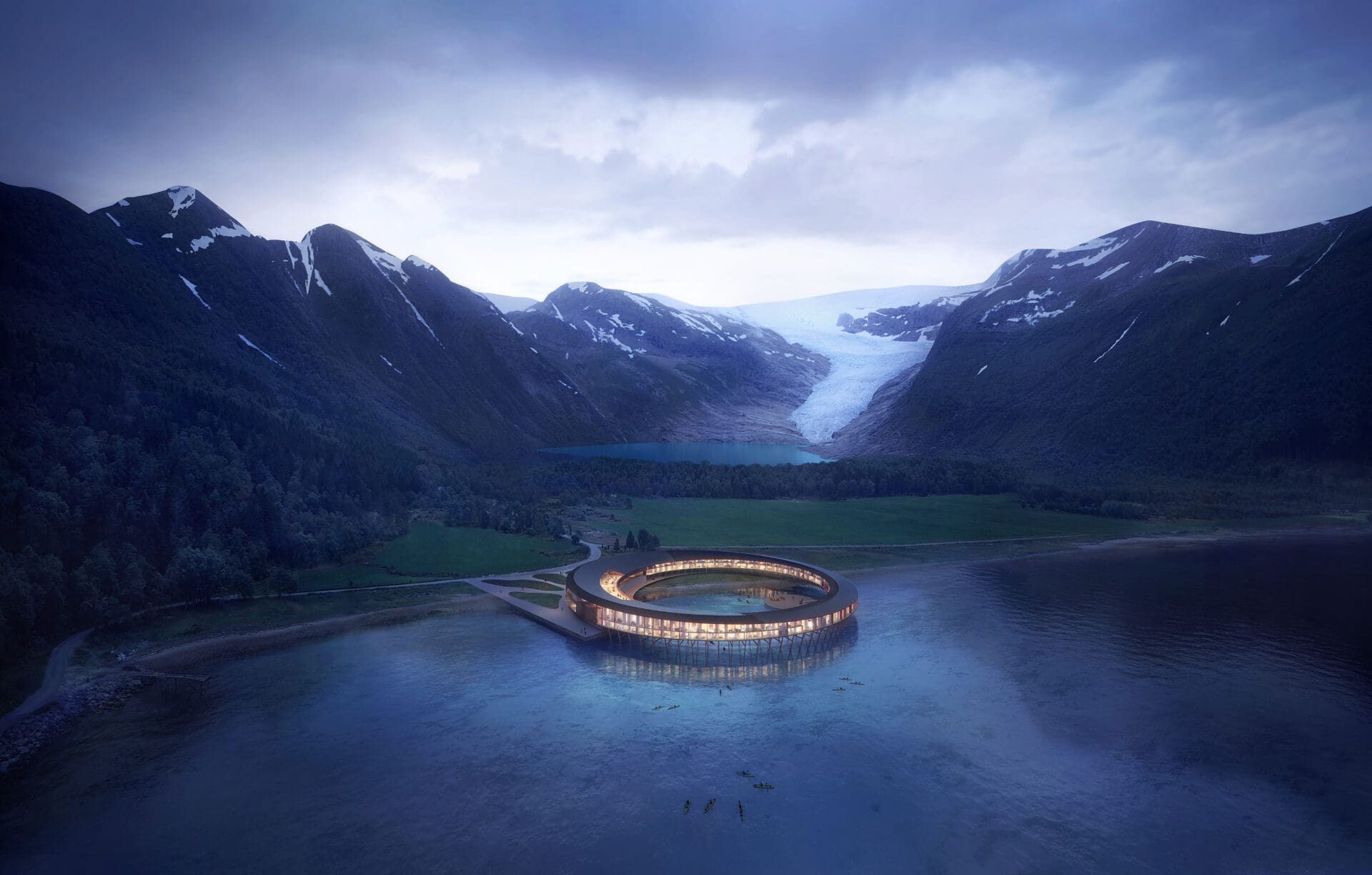 One hotel group with serious eco-ambition is Six Senses. Set to open in 2024, the Six Senses Svart Hotel in Norway is its most ambitious project yet, and is slated to be the world's first 'carbon positive' hotel. The resort is fully off grid, and is so well designed in its thermal capacity and ability to produce its own power, that it will actually produce an excess. The 94-bed hotel is being built on stilts above the Holandsfjorden fjord, at the base of the Svartisen glacier, to minimise its impact on the vulnerable local environment, while still allowing guests to experience its beauty upfront. It will harvest enough solar energy from its roof to cover the needs of the hotel, the boat shuttle service, other adjacent operations, and even the energy required to construct the building in the first place. It will also be self-sustaining in its treatment of waste and water management, and will feature zero waste restaurants and bars.
Hotels are hugely energy-intensive enterprises, and Six Senses says that energy-positive properties such as Svart could deliver 89 per cent of the 45 per cent decrease in global emissions required to reach a scenario where global warming is limited to 1.5°C above pre-industrial levels – a goal which nations are currently woefully falling short of, as the UN secretary general António Guterres told the world at the opening of the COP27 summit in November 2022. "The concept for Svart has become bigger than the project itself," says Neil Jacobs, CEO of Six Senses. "It will provide a showcase for what can be achieved in terms of sustainability and energy solutions, and a blueprint within our hospitality industry."
São Lourenço do Barrocal, Portugal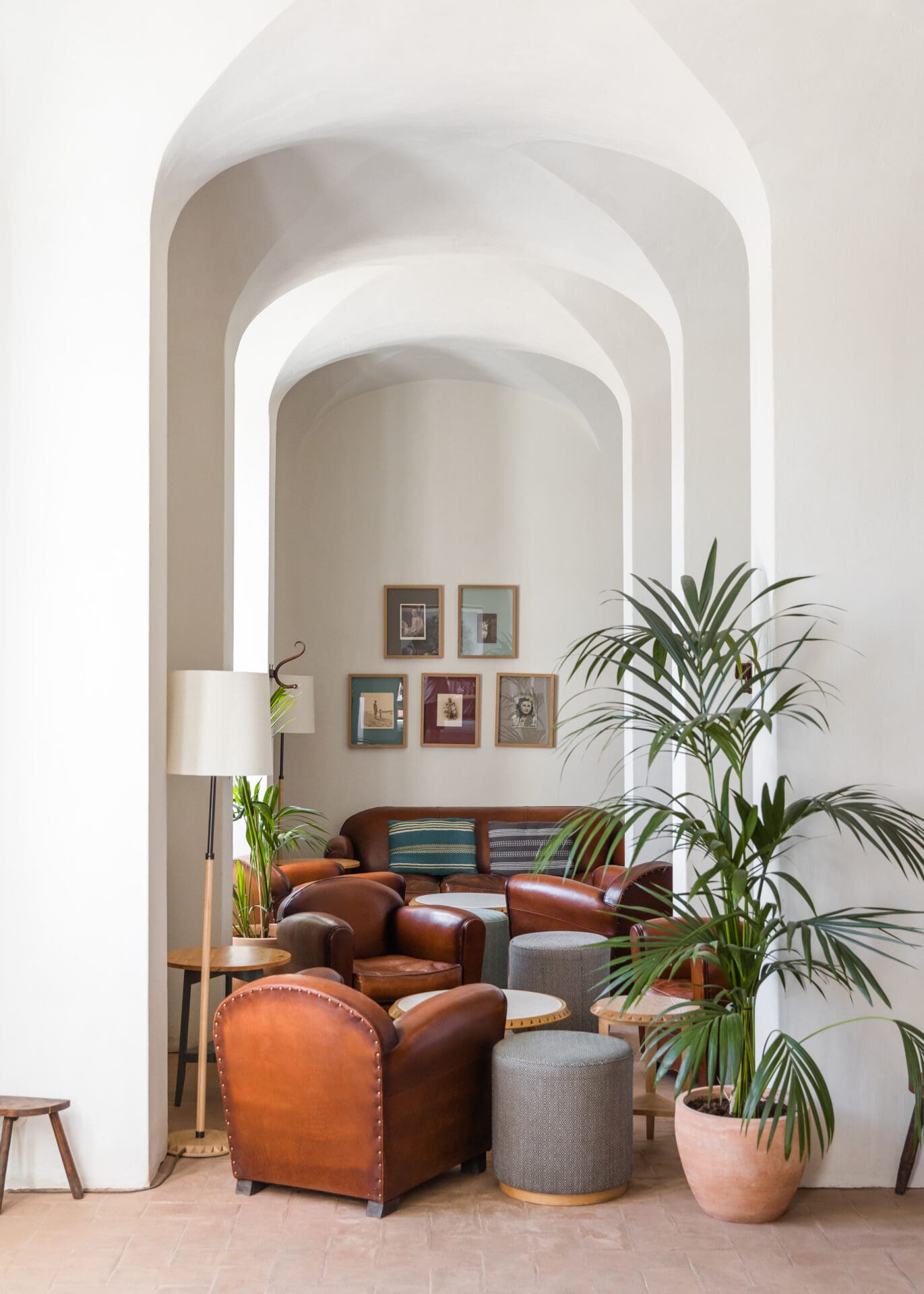 It's not just with newly built, cutting-edge resorts that hoteliers can make a real commitment to environmental sustainability; using what is already there is also an excellent way of preserving energy and the local setting. São Lourenço do Barrocal is an estate in the Alentejo region of Portugal, where existing farm buildings were painstakingly renovated using local materials and traditional methods to become a luxurious farm stay. Original terracotta roof tiles, which were once dug from the farm's soil and fired in an onsite kiln, were preserved where possible, and replacements were salvaged from farm buildings across the region, while sand-based whitewash was used on the exterior walls, keeping them naturally cool without needing air conditioning.
The estate employs circular farming methods, sources the majority of food from its organic farm, and carefully manages its water and waste, with the aim of becoming fully self-sustaining in the future. "We have 60 hectares of olive groves, 20 hectares of vineyards, 2 hectares of orchards, vegetable gardens, cereals, and our own beef. A lot of what we serve in the restaurant is our own produce, and almost everything else is sourced from our neighbours," says José António Uva, the hotelier and eighth-generation owner of the estate. The estate plans to licence a photovoltaic park, which will allow the property to become self-sufficient in its energy use during daylight hours, and also plans to introduce a chicken coop, beehives, and sheep. "Sheep are great at maintaining olive groves – the tree's regeneration is highly protected by their presence," he says. "We have been working on our organic farm for 20 years, and we feel we are only just halfway there. It takes time. In Alentejo, they say you plant vineyards for yourself, olive groves for your kids, and cork oaks for your grandchildren. That is the perspective."
The Pig, UK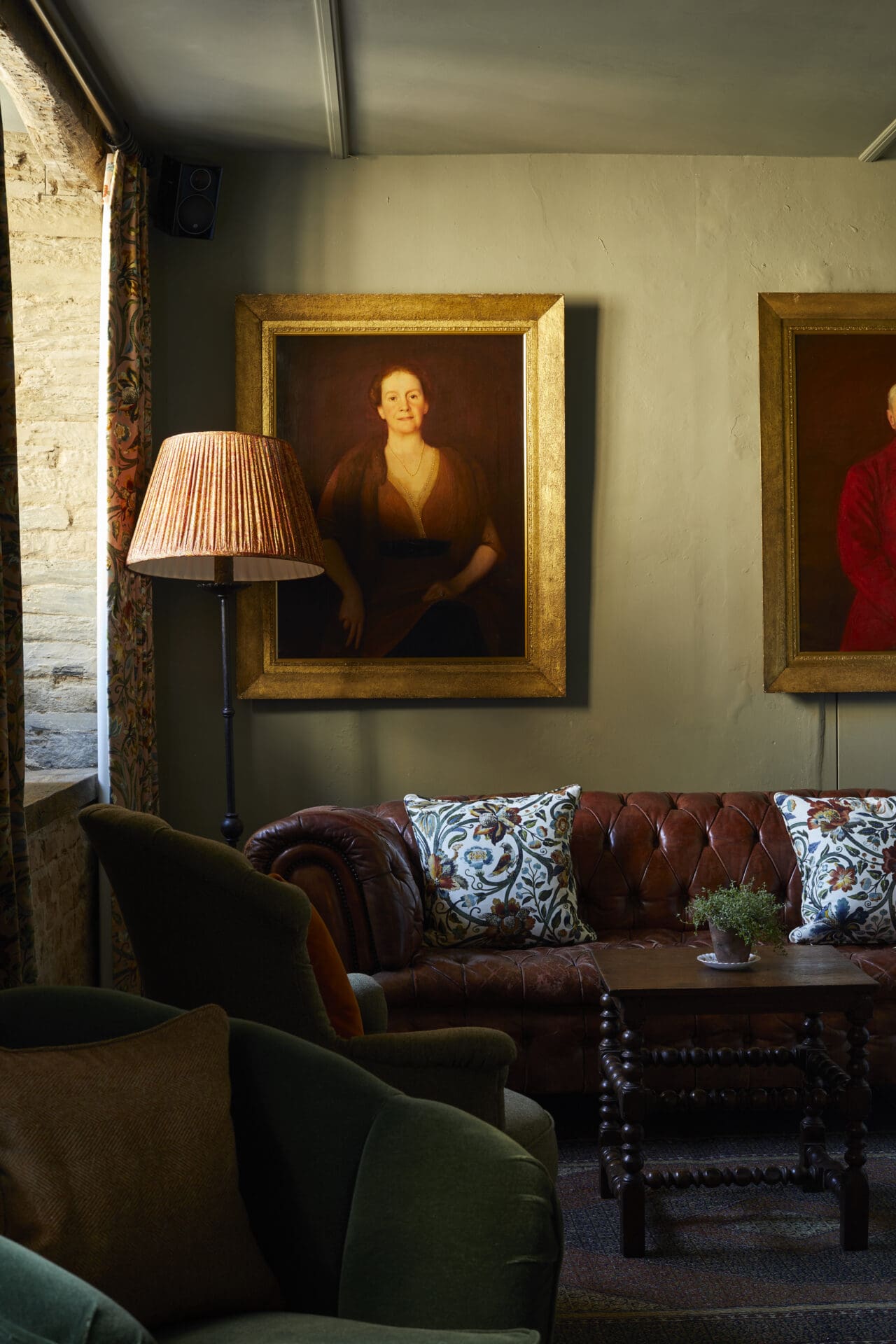 Not everyone has the opportunity to maintain their own self-sustaining farm, but hoteliers don't need vast tracts of land to become more sustainable in their kitchens. Boutique hotel brand The Pig positions itself as 'restaurants with rooms', and has eight locations scattered across the British countryside. The majority of these have kitchen gardens that guests can explore, and where chefs pick much of the salads and herbs they serve in the restaurant, while meat, seafood and all other produce served on their menu is sourced strictly from within 25 miles. "Thinking local supports the local economy, small businesses and families, whilst reducing the carbon footprint of delivery transport," says managing director Tom Ross. "Packaging is really important to consider too. For instance, many fish suppliers have stopped delivering in polystyrene because of the demand to do so from restaurants, so it's important to always ask the hard questions. Change takes commitment."
Room2 in Chiswick, UK
Sustainability can be achieved in urban settings too. Room2 in Chiswick, owned by the Lamington Group, is the first hotel in the world to be designed in a 'whole life net zero' model, meaning all the hotel's emissions, from its construction to its planned end point, have been rebalanced to zero. "Whole life net zero carbon means all of the emissions from raw materials, transportation, operations and refurbishments through to end-of-life are accounted for," says Room2's sustainability expert, Melisa Gooding. "We reduce these emissions as much as possible through the choices we make, and any unavoidable emissions are balanced to zero through certified carbon offset schemes. We have already offset the up-front carbon costs from the build, which came to 2448 tonnes of CO2, with a bamboo afforestation project."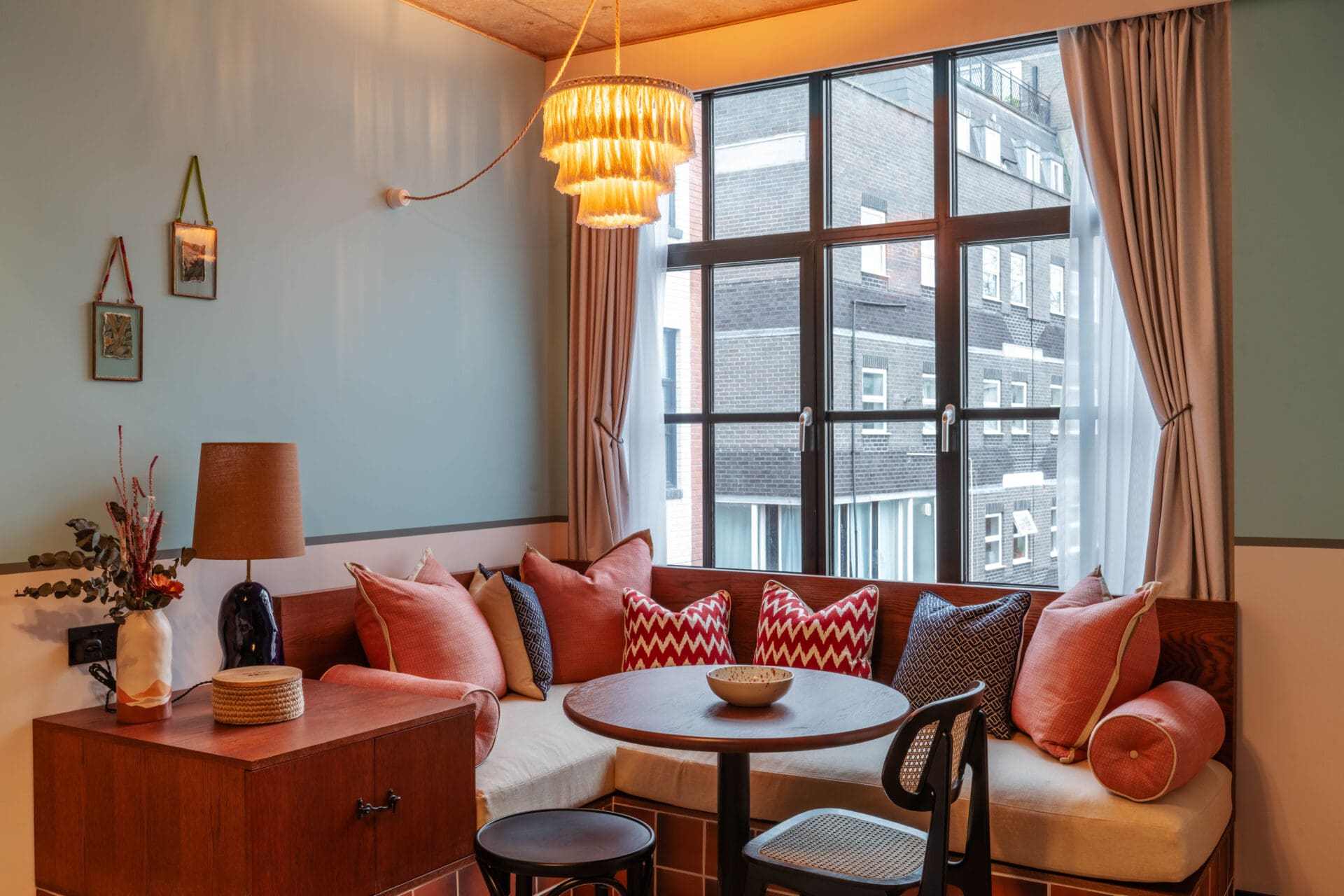 Room2 kept its emissions to a minimum by carefully selecting low impact materials and sourcing locally – 100 per cent of the loose furniture was made within 10 miles of the site. Ground source heat pumps were installed, with 17 boreholes drilled 200m into the ground; these convert all the energy needed for heating, cooling and hot water in the entire hotel, which allows the hotel to run without relying on any natural gas.
On smaller urban sites, creative thinking is required to maximise the positive impact. Room2 decided to fully utilise its roof space, installing solar panels, and housing around 75,000 bees, whose honey is used in the bar and cafe. There is also a green roof with 200 tonnes of soil that increases biodiversity and acts as a natural insulator, and underneath that is a blue roof that can hold 50,000 litres of rain water, which is slowly drained to avoid flash floods.
Soneva, the Maldives
Hotels in locations famed for their environment have a unique opportunity to make a real difference in protecting biodiversity, and a heightened responsibility to do so too. Luxurious Maldives resorts group Soneva has kept preservation of the environment at the centre of its mission since opening in 1995. In 1998, Soneva banned plastic straws from their resorts, and in 2008, banned imported bottled water, which to this date has saved two million bottles from going to landfill. It became carbon neutral in 2012, both for direct resort operations, and for indirect emissions such as guests' flights, which account for 80 per cent of Soneva's emissions, and are offset by planting programmes in Thailand and Mozambique. But perhaps the most important incentive is the protection of the vulnerable environment for which it relies on: the coral reef. "Earlier in 2022, we implemented one of the largest coral restoration programmes in the world at Soneva Fushi. With a one-hectare coral farm, we aim to propagate 50,000 coral fragments a year," says Bruce Bromley, CFO and deputy CEO of Soneva. "Our aim is to regenerate the reef back to the state in which it existed 25 years ago."
Mashpi Lodge, Ecuador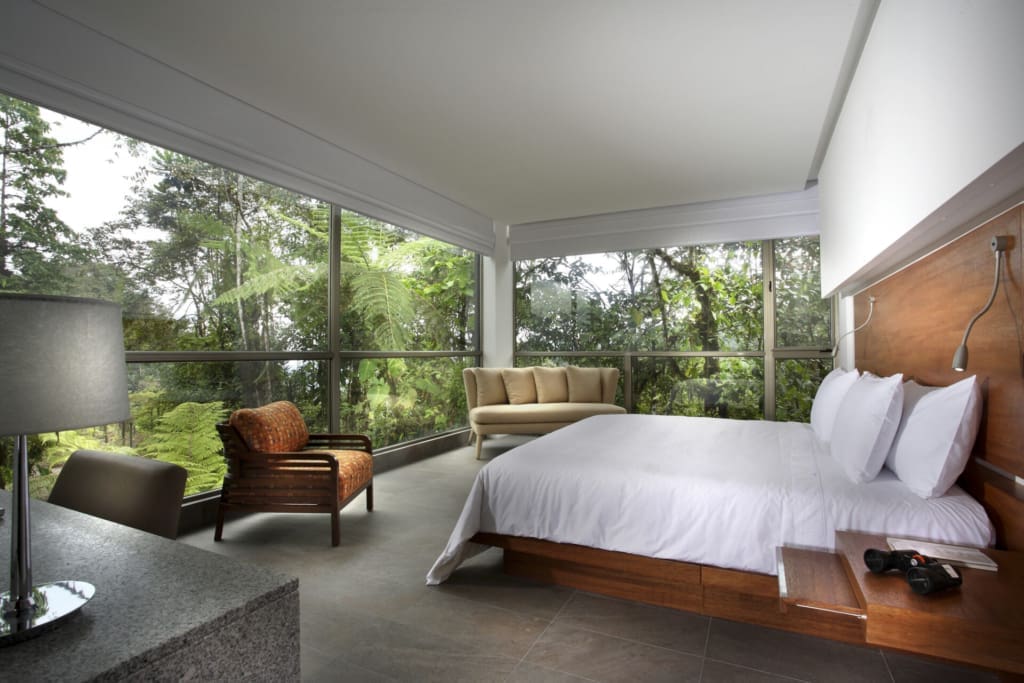 In the rainforest in Ecuador, protecting biodiversity and hospitality are completely intertwined at Mashpi Lodge, owned by Ecuadorian environmentalist, and former mayor of Quito, Roque Sevilla. Here, Mashpi Reserve comes first, and second to that is the hospitality lodge. The reserve was purchased in 2001 to protect the biodiversity of the forest, and to block future resource extraction, as the area was previously subjected to deforestation and gold mining. After a decade of protecting the ecosystem, a disused sawmill in the grounds was identified for the location of the lodge, allowing the hotel to be built without felling a single tree. In 2017, they expanded the reserve from 1200 hectares to 2500, and became Ecuador's first carbon neutral tour operator. They aim to expand the reserve by a further 15,000 hectares by 2040. "Protected forests create biological corridors that provide proper shelter for feeding, reproduction, and migration of key species," says Francisco Dousdebés, head of corporate responsibility and sustainability at Mashpi.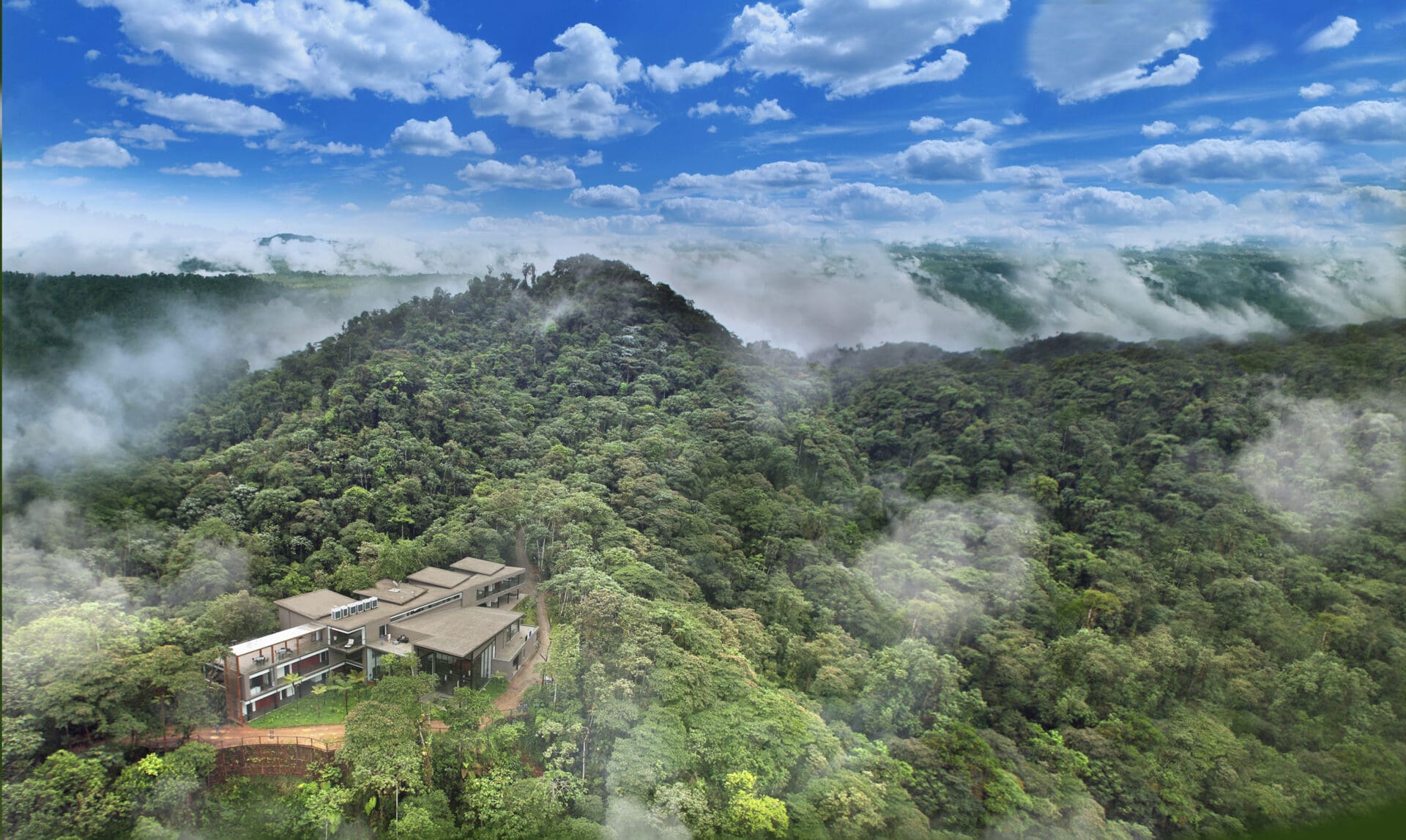 The expanded reserve has attracted biologists and NGOs to carry out research in its grounds, and has led to a partnership with Rainforest Connection, a tech organisation that has installed solar powered recording systems in the forest, altering the reserve of any sounds relating to illegal deforestation or poaching. "Combined with our camera traps, Mashpi has been able to monitor endangered species, track animal movements and behaviours, and successfully identify ten species that are new to science during the ten years of the lodge's operation."

Hotel Marcel, US
Aside from its striking Brutalist architecture, which was designed by Marcel Breuer in the 1960s, Hotel Marcel in New Haven, Connecticut, is notable in that it's the first net zero hotel to open in the US, and probably the first with certified Passivhaus credentials. This pending certification would recognise the building's energy efficiency, as a result of a retrofit that improved its insulation, allowing the hotel to run on minimal electricity. The electricity it does need, it sources entirely from rooftop solar panels and solar parking canopies, which have the dual benefit of sheltering the tarmacked car park from the sun, keeping the ground temperature outside the hotel at a comfortable level. The hotel opened in May 2022 under the Tapestry Collection by Hilton Hotels, and was developed by architecture firm Becker + Becker. "With the climate crisis and continued use of fossil fuels posing an existential threat to humanity, I felt an obligation to build a building that can serve as a model for environmental sustainability," says Bruce Becker, president of the firm. "The question should not be why are we doing this, but why isn't everyone else?"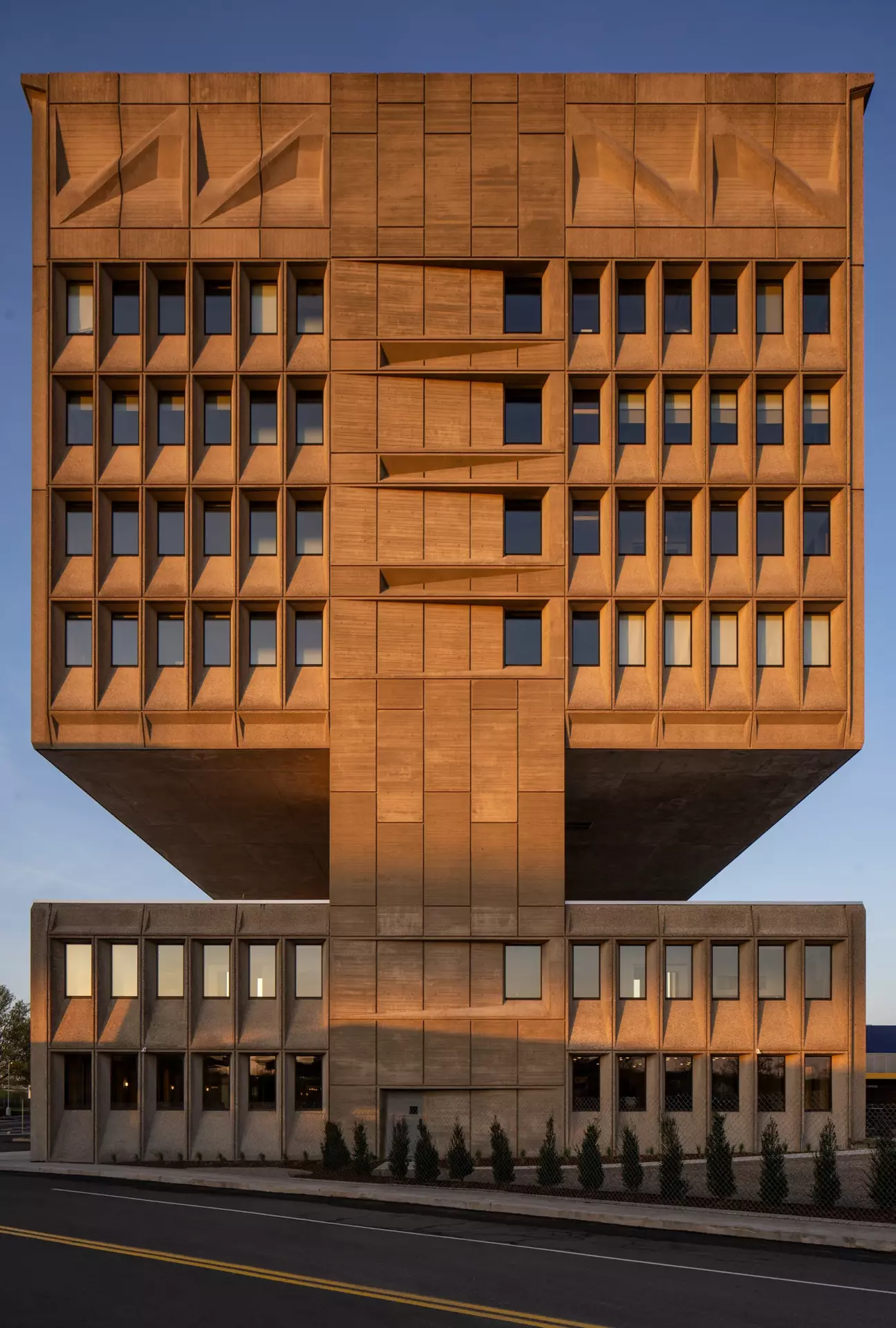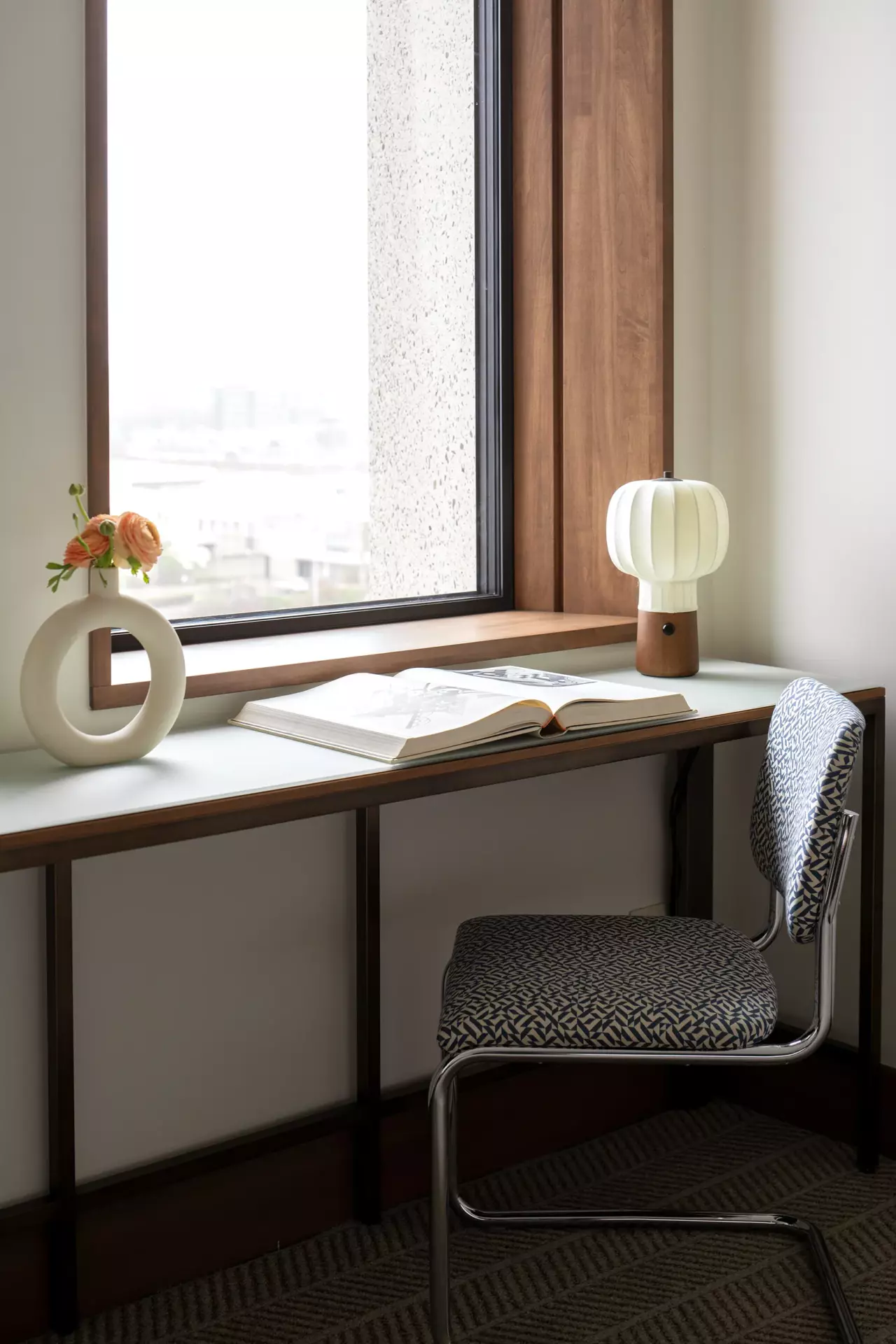 There is no doubt hotels are resource-intensive operations, especially when the carbon emissions related to guests' journeys are considered. But the hospitality industry leaders have a unique opportunity to raise revenue in the pursuit of environmental preservation, not just by maintaining energy requirements in equilibrium, but by giving back to local communities by improving the surrounding environmental conditions and creating opportunities as well. This can be achieved in a city as much as in some of the most fragile ecosystems on the planet. These sustainable initiatives take time to establish, and as the planet teeters closer towards climate tipping points, time is running out. Hotels have to ensure they are doing everything they can to minimise their impact on the environment now, and these examples prove brilliant things can be achieved, while still providing a luxurious experience for the guest, and a profitable enterprise for the shareholders.


JOIN US FOR THE JOURNEY
Subscribe to the newsletter
City guides, culture, photography and ideas, with expert analysis on the biggest stories in travel