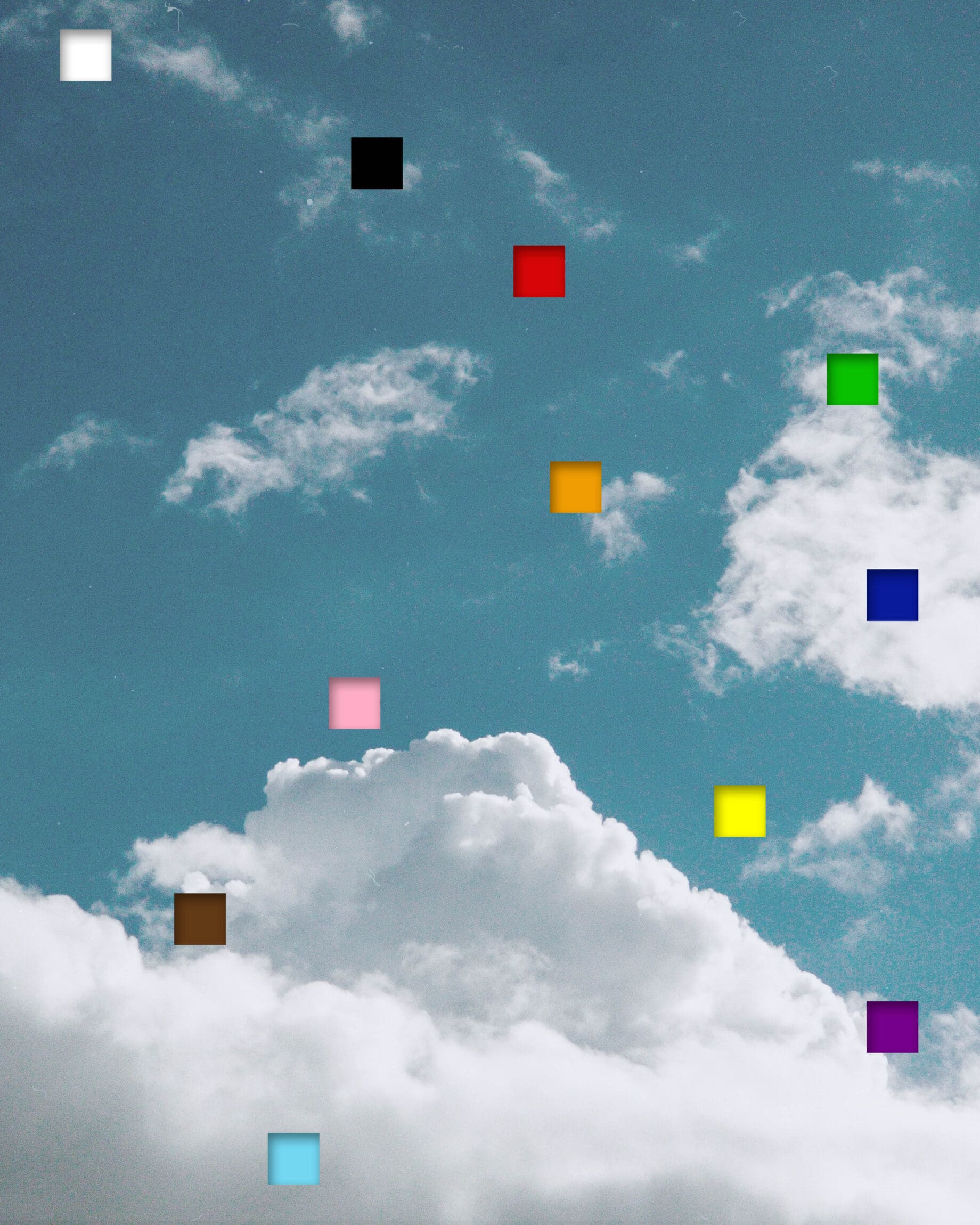 The future of queer travel: the long road to inclusion
LGBTQ writers reflect on what travel means to the queer community, and what the tourism industry can still do to improve
As a travel journalist I have been exploring the world with my partner for more than a decade. We have been everywhere from Vietnam to Israel and I struggle to recall even one negative experience (apart from in Jerusalem, where they put a camp bed in our room after we checked in).
Now that we have a young child, however, we are much more cautious due (in part) to the fact that our daughter 'outs' us everywhere we go by referring to us as 'Mummy and Mama'. I have realised that before her arrival, we often moderated our behaviour in such a way as to not obviously be a couple – telling ourselves that people would just assume we are friends before considering we were together, thus allowing us to feel we could blend in anywhere. But now we are much more easily identified as a queer family and, for the first time, I need to evaluate the destinations we go to more carefully before booking.
Journalist and frequent flyer Rhys Jones says: "Whilst my LGBT identity does impact my travel choices, I wouldn't describe it as having a big impact. However when I'm travelling with my boyfriend, I do find myself policing my gayness from destination to destination, even in so-called developed countries such as the US. Whilst I would be perfectly comfortable holding hands, kissing, looking visibly 'gay' in a place such as Miami, that wouldn't be the case in other towns or cities. But as a queer person I'm used to policing my own queerness on a daily basis."
For the transgender community, it can be considerably harder. "As a trans person I always have to do more digging," says Harry Nicholas, author of A Trans Man Walks into a Gay Bar. "Largely, when places say they are 'LGBT friendly', they mean 'gay'. So I like to do some extra research to find out what their position is on trans rights too. I will not go to a country where I am unable to hold my partner's hand. Although I will always put our safety first, it sucks that there are places we are unable to go out of fear of being attacked or detained. The most welcoming places I've been to are Berlin, Cologne, Brussels, Antwerp and Vienna."
While the world has made great strides in being more accepting of non-straight people, travel planning is uniquely challenging for non-cisgendered people, who are still facing extreme prejudice from certain sections of society and can be far more vulnerable when they go abroad. The next frontier for trans freedoms is in the ability to legally self-declare one's gender identity and have this represented on a passport. Argentina was the first country to allow this in 2012, and since then, about 30 other countries have followed suit. On 16 February 2023, Spain passed a transgender rights bill allowing anyone aged 16 and over to change their legal gender on official documents, without a medical diagnosis of gender dysphoria. 'X' gender markers for non-binary people are also being rolled out – the US took this step last year, for example (the UK government is currently not supportive of such changes).
One of the many problems trans people continue to face is travelling to countries where their gender identity might be questioned at borders. "I remember the first time I went through passport control with my new passport. I was terrified because I hadn't started testosterone and my passport had changed to Mr and Male, despite my appearance still being read as a girl," recalls Nicholas. "Thankfully, nothing happened. I went up to the counter as usual, they checked that my face fitted the picture and we moved on."
"Security is another place I still find tricky to navigate," he continues. "I used to bind (use a tight mesh crop top to squish my boobs down to give an appearance of a flatter chest) and use a packer (a prosthetic penis which I stuff down my pants to give the appearance of a bulge). They helped alleviate some dysphoria and give me more confidence. However, when going through security, the detectors seemed to know that there was something 'other' on my chest and in my pants. Every time, without fail, a red circle appeared on the screen indicating that there was something there. I'd approach the guards and I could see they were trying to figure out my gender and whether it should be a male or female security guard who should pat me down. More often than not, I was pointed towards a female guard. Not wanting to make a scene and suitably embarrassed, I'd comply, the whole time acknowledging how painful it is for the world to see you differently than you see yourself."
Travel companies, hotels, airlines, tour operators and tourism boards need to do more to support and inform LGBTQ+ travellers. No one wants to go somewhere they won't be safe, but that's just the bare minimum – we want to go to places we feel welcomed.
To combat a lack of diversity in tourism marketing campaigns, Celebrity Cruises devised the world's first free 'open source' travel image library in 2022. Branded the 'All-Inclusive Photo Project', the cruise line employed world-renowned photographers such as Annie Leibovitz to photograph an array of models, musicians, athletes, artists, activists and refugees from underrepresented groups. Celebrity Cruises president and CEO Lisa Lutoff-Perlo said in a statement: "For far too long, 'all-inclusive'; in the travel industry has meant everything on your vacation is included in one price. For vacations to really live up to the marketing moniker 'all-inclusive', they should start by using images that are inclusive of all, not just a few."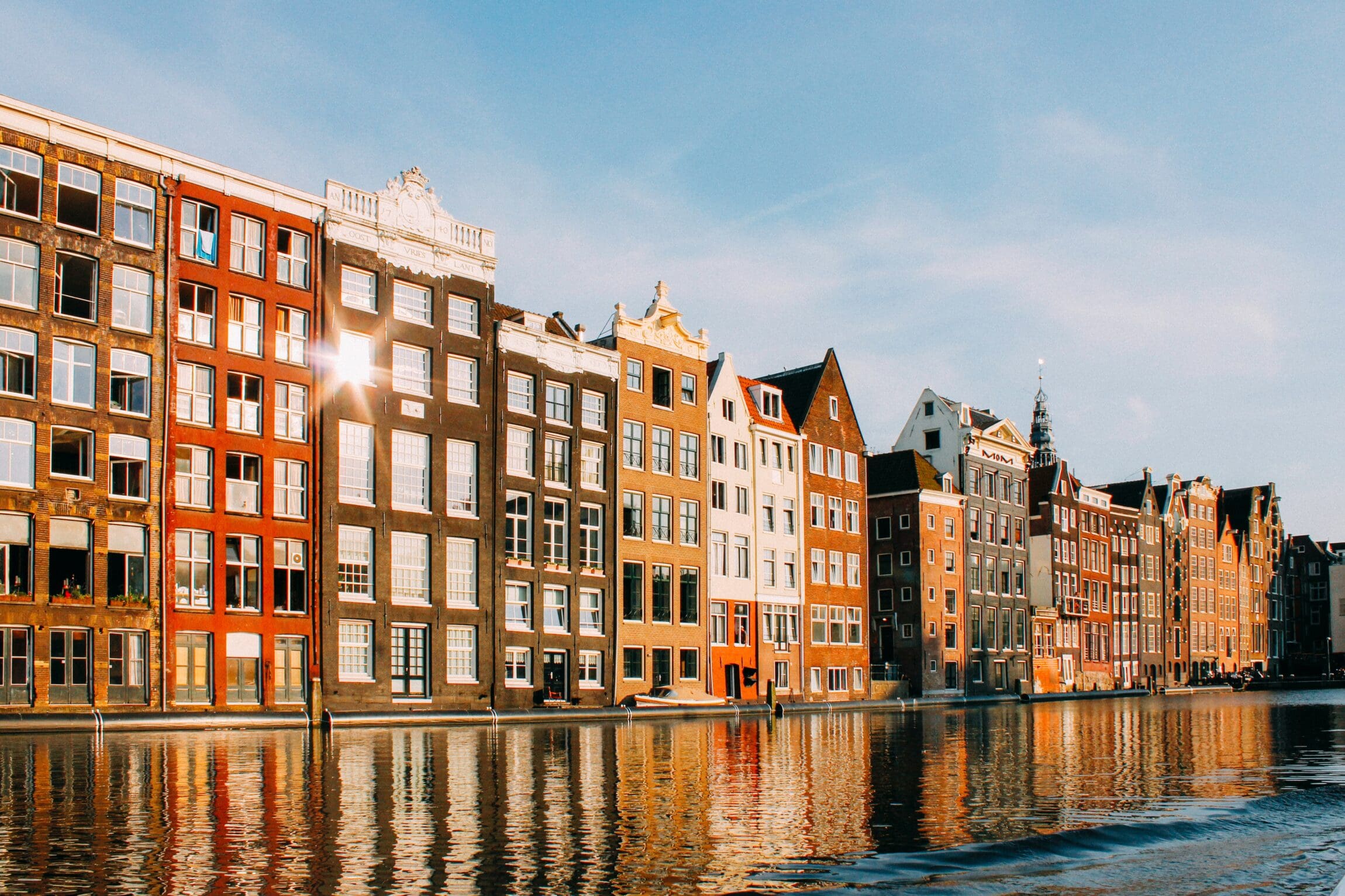 Although many queer people are willing to travel to countries that outlaw homosexuality, destinations that offer genuine assurance of a safe and relaxed stay prove most popular. Rising up the ranks are World Pride host destinations such as Sydney (2023), Washington DC (2026) and Amsterdam (2026), as well as Malta, which is hosting EuroPride this year. According to a survey of 15,000 LGBTQ+ people in 2022, Gay Times magazine revealed that 60 per cent of the LGBTQ+ community seeks out experiences such as Pride when away from home. At the same time, almost 65 per cent say they cannot find LGBTQ+ travel information easily when searching for a destination.
What's important to know is that 67 countries currently have jurisdictions that still criminalise LGBT people, including many tourism hotspots such as Malaysia, Sri Lanka, Mauritius, Barbados, Jamaica, Morocco and Egypt. Eleven of these have the power to impose the death penalty, including Nigeria, Iran, Saudi Arabia, Qatar and the UAE. Interestingly, I have been to most of these countries for work and many queer people I have spoken to love Dubai, saying that it's far more relaxed than you might think on the ground, although you do have to be discreet. Some of the most queer-phobic nations in Europe include Poland, Armenia, Turkey, Azerbaijan and Russia. But the counter argument to not visiting these countries is that all of them have LGBTQ+ citizens who are trying to earn a living, often by working in tourism.
"I have travelled to many countries where being LGBTQ+ is a crime, including Barbados, Morocco and Oman," says Markus Bidaux, travel editor of British gay lifestyle magazine Attitude. "During these trips I never felt 100 per cent safe. I knew that the law was not on my side, so there is a sense that you have to watch what you do or say. It is a risk and moral dilemma we each have to debate before we choose to go to a country that is not welcoming to queer people."
Calum McSwiggan, author of Eat, Gay Love and forthcoming book Straight Expectations, says that even in countries such as Malaysia where LGBT+ identities are criminalised, he's still found it easy to make queer friends. "Often there's a gay bar or LGBT+ space where I can meet people who I already know I have something in common with," he says. "We may be from completely different sides of the world, we may not even speak the same language, but being a part of the LGBT+ community gives us a shared culture and something to bond over."
According to a ranking by family and travel blog Asher and Lyric, which takes into consideration factors such as gay marriage legality (probably the best barometer for how welcoming it is going to be), the safest countries for queer travellers include Canada at number one, followed by Sweden, the Netherlands, Malta, Portugal, Belgium, Norway, Spain, France, Iceland, and the UK.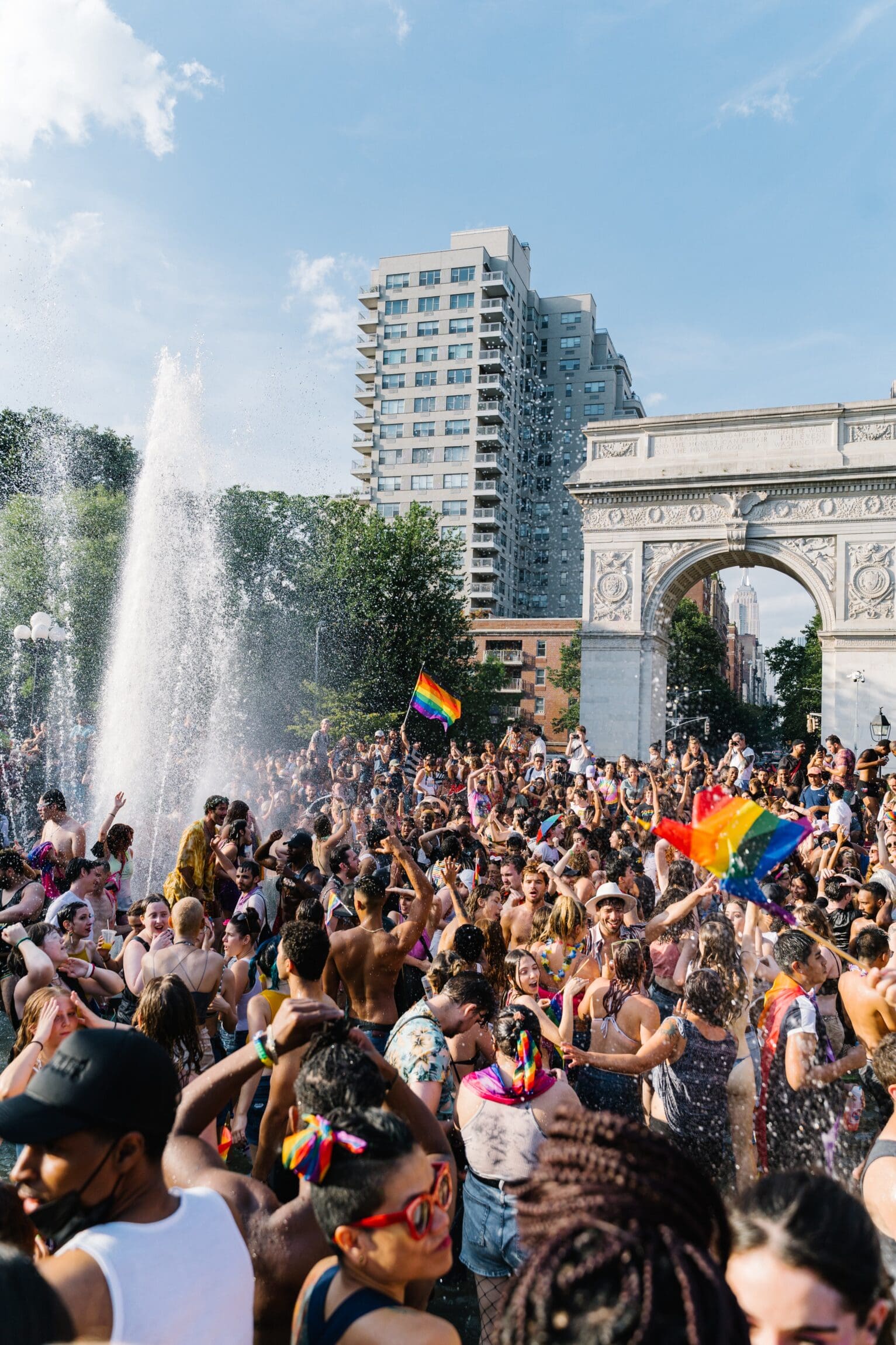 Lotte Jeffs, co-author of forthcoming nonfiction reference book The Queer Parent: Everything You Need To Know From Gay To Ze (and also my wife), says: "There's a massive opportunity here for hotel brands, airlines and destinations to actively market to LGBTQ families. We don't want to feel 'accepted'. That's not good enough. We want to feel some effort has been made to welcome us: two women's bathrobes and slippers in a hotel closet for example; or a receptionist that asks if my 'wife' will be joining for breakfast, not – as I've had before – my 'err colleague'; a waiter who, when addressing our daughter, refers to us as her mums; or an airline that checks your pronouns before you fly so they can address you correctly. These things matter."
Kathryn Graham, senior underwriter at Aviva plc, is engaged to a woman and has a nine-year-old daughter. She says: "For a family trip, we have only picked, to date, European countries that we know are gay family inclusive such as Ibiza, Fuerteventura, mainland Spain, Greece and France. Overall, the best trips have been to places where we can live our true lives. It's not normal for me to hold back my love and affection and being on holiday shouldn't cause that to happen."
There is no doubt the world has become far more accessible to LGBTQ+ people, and there's reason to hope this trajectory will continue – however, we can never take freedom for granted. Every travel company and government tourism board has a responsibility to protect queer human rights, ensuring that the next generation lives without shame or fear. As with prejudice of all kinds, it stems from a lack of understanding, but the joyful thing about tourism is that it brings people from different cultures together, and helps them see they have more in common than they might have assumed.
Sign up for compelling long reads on the future of tavel


JOIN US FOR THE JOURNEY
Subscribe to the newsletter
City guides, culture, photography and ideas, with expert analysis on the biggest stories in travel