The best restaurants in Bangkok for every traveller
In a city as buzzing as Bangkok, choosing where to eat can feel like a gargantuan task. Here's a local editor and food lover's guide to the best restaurants in BKK
Last updated: October 12, 2023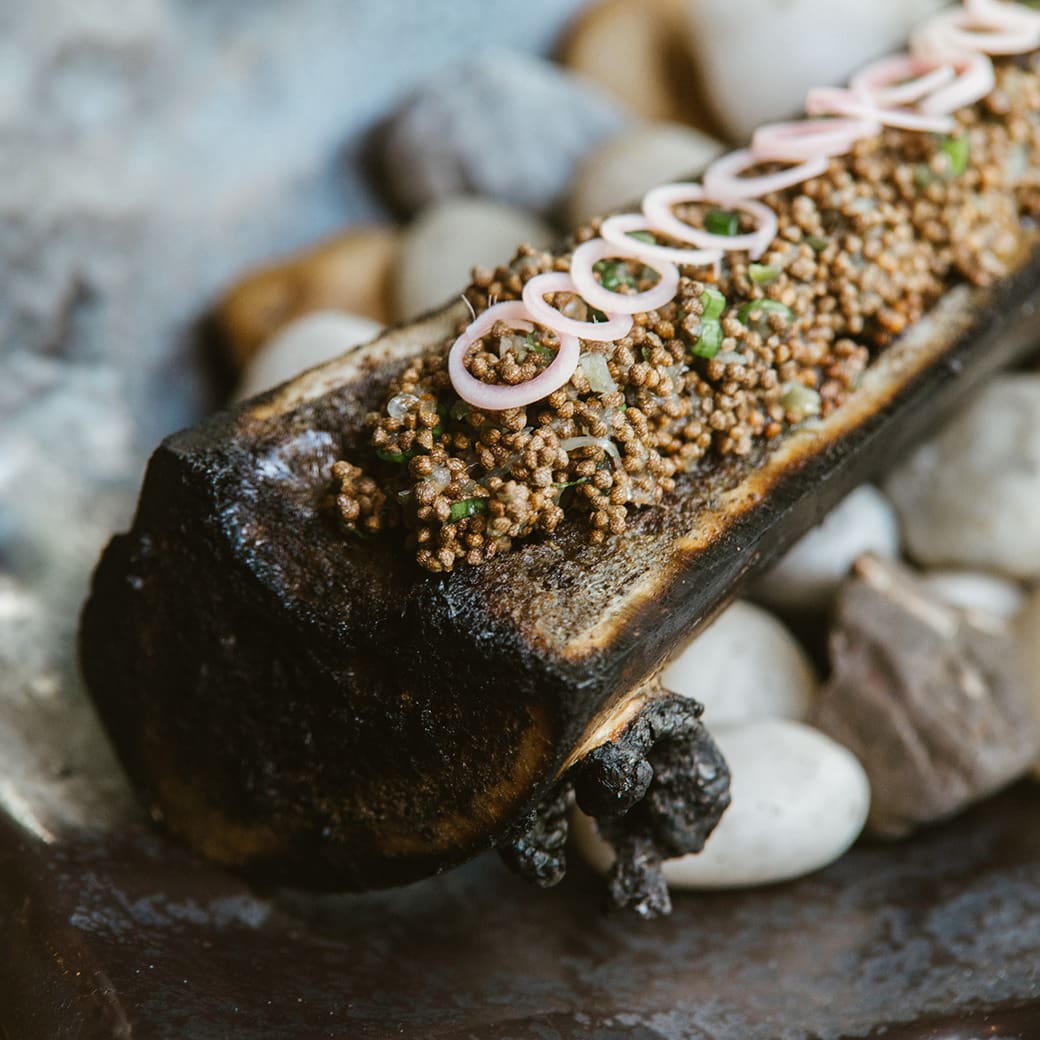 Bangkok's best restaurants range from street food joints to Michelin-commended superstars, and to get a true taste of the city, you'll want to get your chops around both.
It's impossible to walk the city streets without running into a tiny trolley or street vendor with a snaking queue (tip: the longer the queue, the better the food), no matter the time of day. After dark, make a trip to street food mainstays like Chinatown, Silom, Soi Rangnam, Samyan, Onnut and Talat Phlu, to sample local delicacies like world-famous phad thai stir-fried noodles and tom yum goong (spicy soup with prawns). But this is also the place to dive a little deeper with other staples like tom kha (coconut curry), phad see ew (stir-fried noodle with soy sauce), and ubiquitous phad kaprao (stir-fried basil, chilli and garlic with choices of meat).
Thai food is known for searing spice, but there is plenty to please those looking to keep it cool, too. Bangkok's food scene in the past few years has seen a slew of restaurant openings, from fine dining establishments to casual spots dedicated to authentic cuisines from around the world. Team it with a trip to one of Bangkok's brilliant bars – which range from 'fine drinking' to casual craft beer and raucous rooftops – for an action-packed evening, and if you really want to up the ante, you could stay in one of Bangkok's beautiful hotels, or check out one of Bangkok's energetic spots for live music. This South-East-Asian super city is vast and ever-changing, so matter what you do, getting a local's guide to Bangkok will also stand you in good stead for a night to remember.
From swanky dining rooms to mouth-watering street food, here are the best restaurants in Bangkok.
Bang Rak
80/20
Cuisine: a modern, Thai-inspired tasting menu
Location: 1052-1054, Soi Charoen Krung 26, Bang Rak, Bangkok 10500
When you should go: Casual dinner, special occasions
Price: From 3,300 THB/99 USD
Charoen Krung road was the first major road to be built in the city, and – as you might expect from such a landmark – it's lined with lovely things to do, including some of Bangkok's best museums and galleries. The surrounding area is best known for its street food stalls and mom-and-pop shops, but the riverside neighbourhood is also home to a destination restaurant that's worth a detour. The name "80/20" originally signified the ratio of local to imported ingredients used in the kitchen, but Michelin-starred 80/20 now dedicates itself to using 100% local produce. Inspired by his trips across Thailand – including a fishing trip in the south and a visit to the wilds of the Kaeng Krachan National Park – chef Andrew Martin has distilled his discoveries into a tasting menu of "15 bites", that range from the Stormy Sea (squid, mangosteen, and chilli sauce) to a crispy chicken curry with wild herbs, and tiger prawns. Take a closer look at the menu in this ROADBOOK video.
8020bkk.com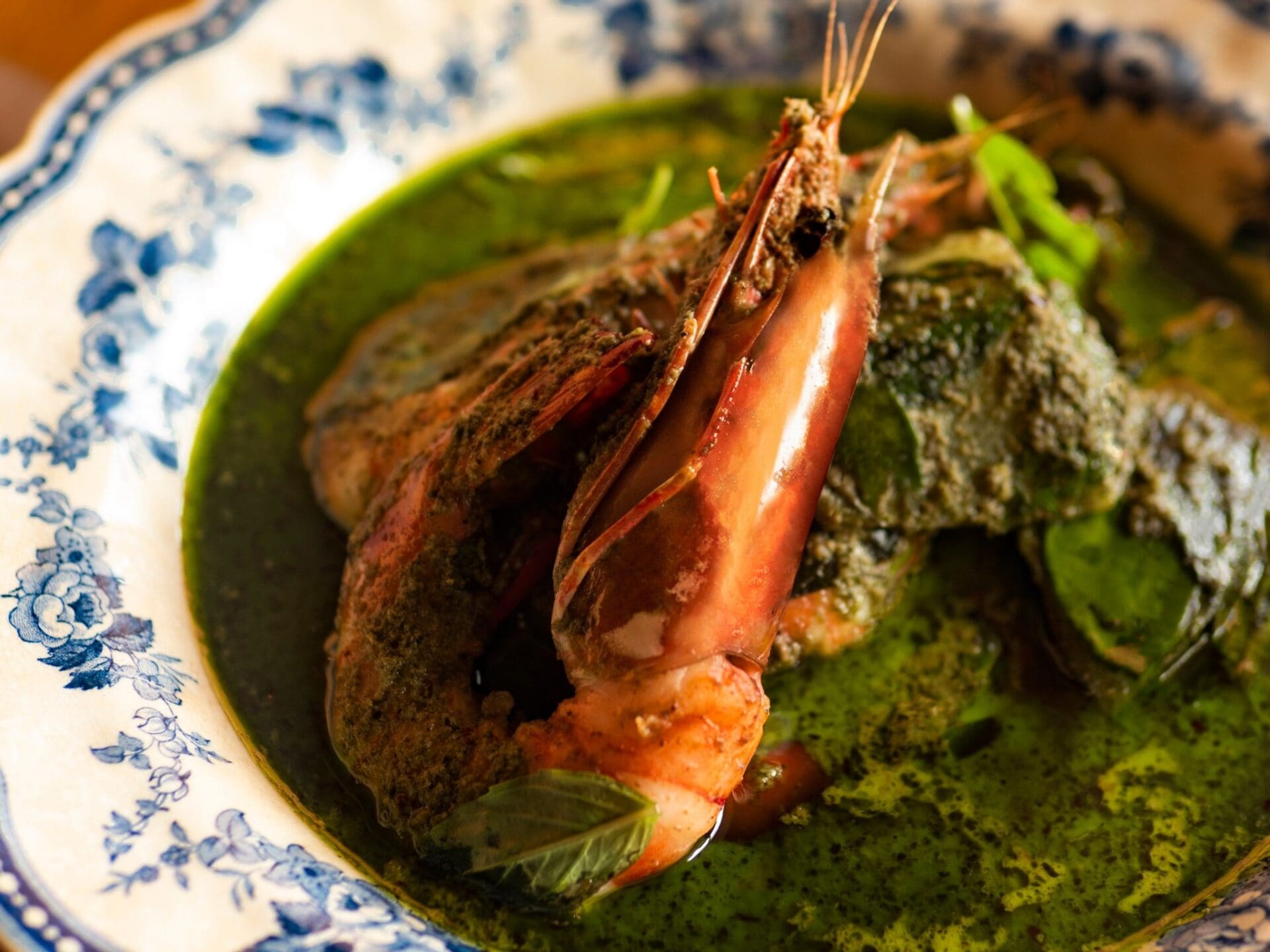 Aksorn
Cuisine: Authentic, Michelin-starred Thai cuisine
Location: 1266, Charoen Krung Road, Bang Rak, Bangkok 10500
When you should go: Fine dining feasts with friends, families
Price: From 2,800 THB/85 USD
Old is new again, Thai food included. Despite the surge in restaurants dishing out fusion cuisine, Michelin-starred Aksorn has stuck to its guns, preserving traditional Thai cuisine one recipe at a time. It comes from acclaimed Australian chef-writer David Thompson, who mined Thai cookbooks from the 1950s to the 1970s and steered the kitchen to serve sumptuous family-style feasts. Some of the retro favourites are prawns and wild ginger wrapped in coral leaves; rice vermicelli with blue swimmer crab, and chicken and galangal braised in coconut cream. Sit inside to sneak a peek into the open kitchen, or dine al fresco on the balcony for views of the State Tower skyscraper.
aksornbkk.com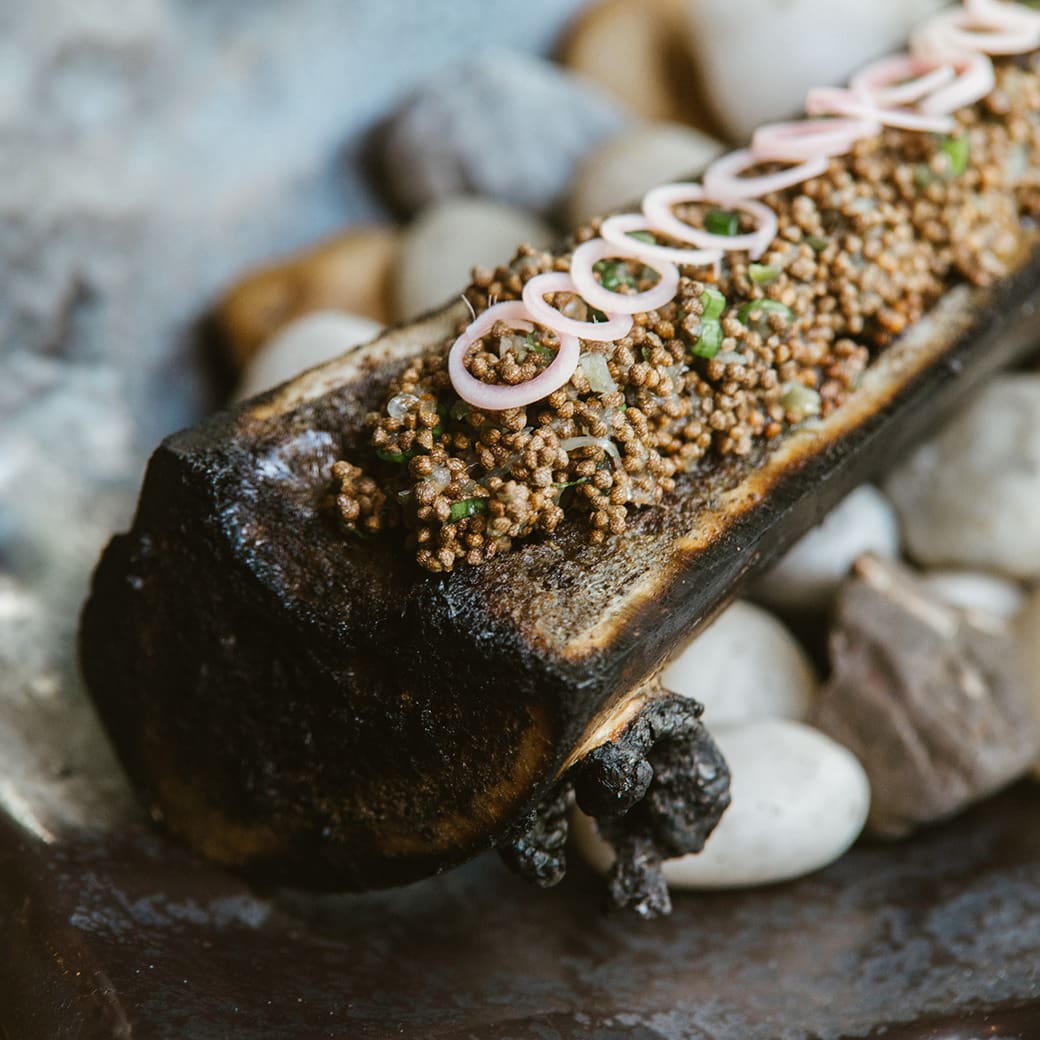 100 Mahaseth
Cuisine: North and northeastern Thai with nose-to-tail cooking
Location: 100, Mahaseth Rd, Si Phraya, Bang Rak, Bangkok 10500
When you should go: Casual dinner with friends, families
Price: From 1,500 THB/45 USD
The deep flavours and rich textures of offal are a big deal in Thai cooking, and this nose-to-tail restaurant is the place to go for a taste of pig's heart, bone marrow, and dry-aged beef tongue. The menu is based on the food of Thailand's north and northeastern regions – where no part of a cow or pig goes to waste – and is given a slick, modern spin by chefs Chalee Cader and Randy Nopprapa. Charcoal-roasted bone marrow and densely flavoured oxtail curry with cassia leaves are flavour-packed ways to ease your way into grittier dishes, like the two-week dry-aged tongues grilled over longan woods and served alongside pickled radish, pepper seeds and chamuang leaves. It's also worth noting that all the ingredients are top-quality and sourced from local farms. While you're here, you should nip upstairs to new bar, Mahaniyom, for adventurous, savoury cocktails made from squid ink or beef fat.
100mahaseth.com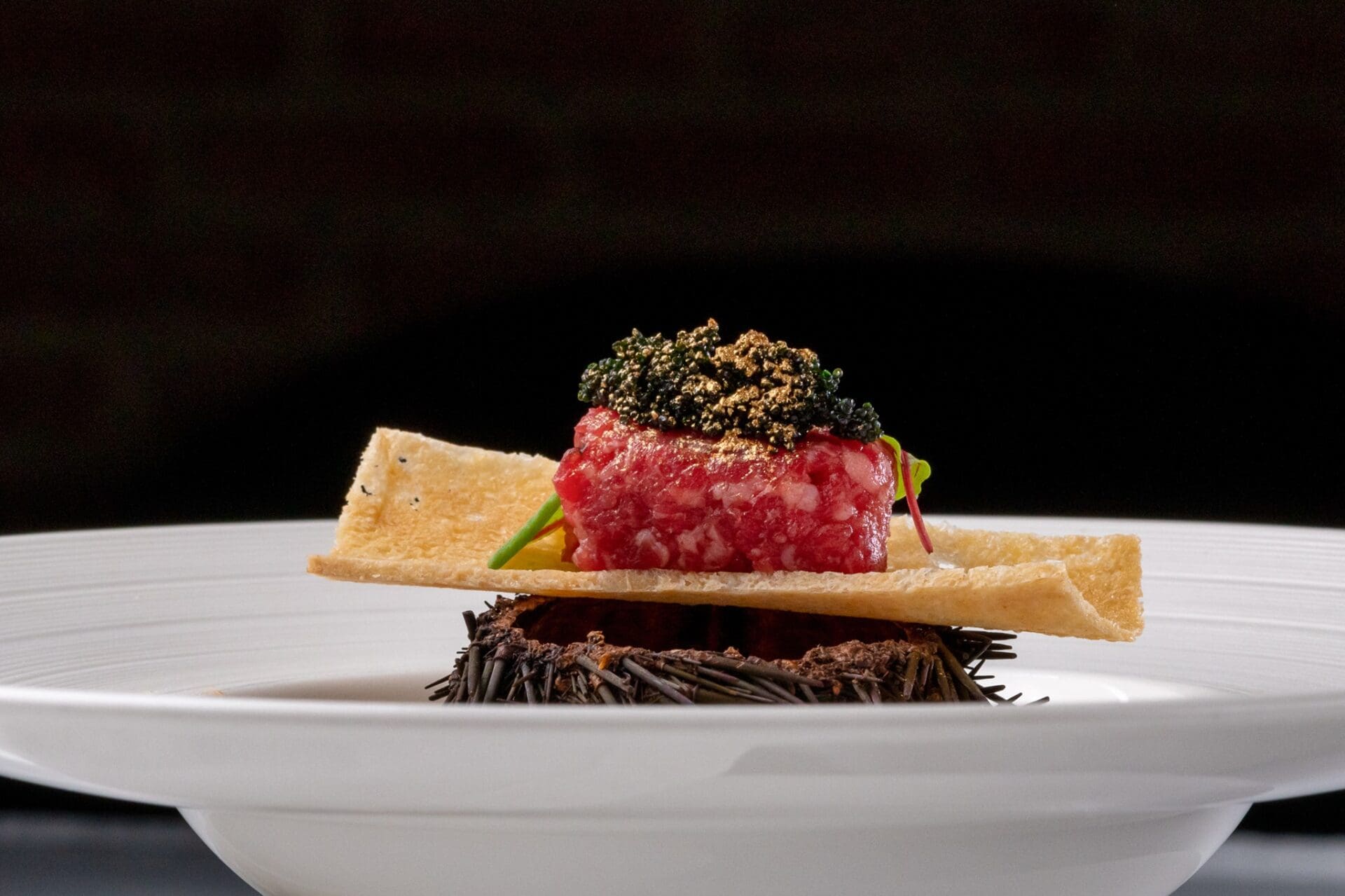 Watthana
Enoteca
Cuisine: Italian
Location: 39, Soi Sukhumvit 27, Khlong Toei Nuea, Watthana, Bangkok 10110
When you should go: Special occasions, romantic dates, gatherings with friends and families
Price: From 1,800 THB/54 USD
Sometimes you just need a break from all that spice, and superb Italian classics will almost always do the trick – especially when it's eaten in a beautifully renovated house with lush gardens that feel like a very lovely home away from home. The well-stocked wine cellar is complemented by elegant Italian cooking by Turin-hailing chef Stefano Borra. The kitchen recently unveiled new dishes like venison tartare, barbecue pigeon, red wine-braised beef shank, and a few others that use prestigious Italian truffles. You can opt for à la carte dining, or a four-course tasting menu (1,800 THB per person). Buon appetito.
enotecabangkok.com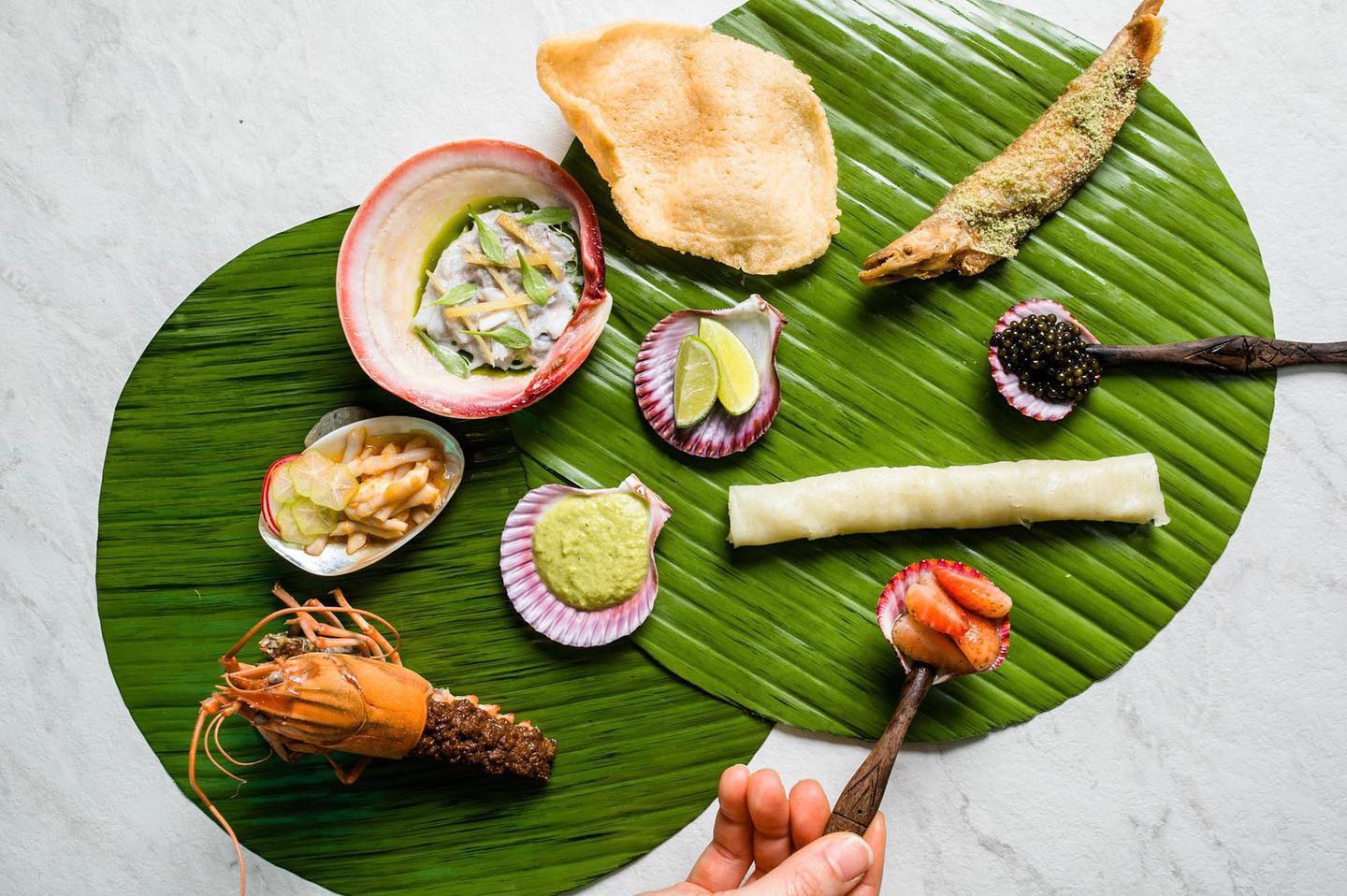 Gaa
Cuisine: Innovative Indian cuisine with Thai ingredients
Location: 46 Sukhumvit 53 Alley, Khlong Tan Nuea, Watthana, Bangkok 10110
When you should go: Special occasions, romantic meals
Price: From 4,400 THB/131 USD
It's time to turn preconceptions of fine dining on their head at Gaa, where you're encouraged to roll up your sleeves and get to grips with its marriage of Indian cooking techniques and Thai ingredients. The one-of-a-kind restaurant is nestled inside a 60-year-old house in Soi Sukhumvit 53 with Mumbai-chef Garima Arora steering the kitchen. The first Indian woman to win a Michelin star, Arora revisits her home country's cuisine with an inventive approach and relies on locally produced ingredients in Thailand. The new 16-course tasting menu celebrating the streets of Indian is unmissable: dishes like crab curry with macadamia milk and grilled durian with winter truffles are so delicious you won't be able to resist getting your hands dirty.
gaabkk.com
Burapa
Cuisine: Innovative Thai cuisine with Eastern Thai ingredients
Location: 26, Soi Sukhumvit 11, Khlong Toei Nuea, Watthana, Bangkok 10110
When you should go: Special occasions, romantic meals, casual dinner with friends and families
Price: À la carte from 800 THB/24 USD; tasting menu from 2,200 THB/66 USD
There's more than meets the eye at this Oriental Express-themed restaurant. Located in the popular nightlife street of Soi Sukhumvit 11, Burapa is at the forefront of eastern Thai cuisine, with creative twists masterminded by owner Wongwich Sripinyo. Herbal chicken soup with cardamom and aromatic spices, pork sausage with sesame oil-seared jellyfish, and massaman curry with unripe durian are dishes worth noting, and don't miss out on dessert either – candied unripened durian with sea salt and coconut milk ice-cream is a sweet treat you'll always be able to make space for. Take your significant other for a special occasion and let the food do the talking.
facebook.com/BurapaEasternThai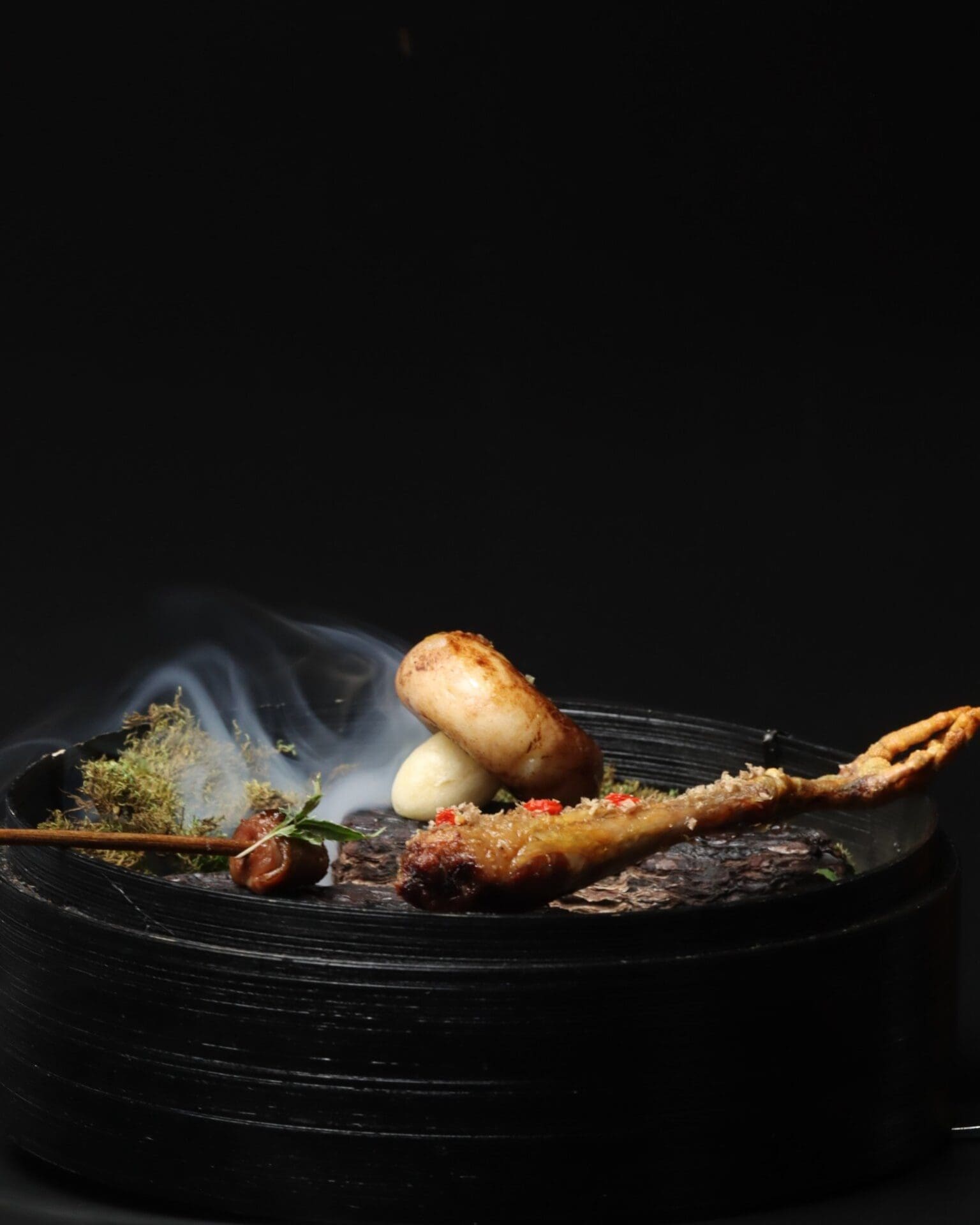 Samphanthawong
Potong
Cuisine: Progressive Thai-Chinese
Location: 422, Soi Wanit 1, Samphanthawong, Bangkok 10100
When you should go: Special occasions, romantic dates, gatherings with friends and families
Price: From 4,500 THB/135 USD
This new fine dining hotspot is absolutely worth the hype. Opened in late 2021, Potong has been the talk of the town ever since – and has a waiting list to match. Thai celeb chef Pitchaya 'Pam' Utarntham converted her 120-year-old family-run pharmacy to house the restaurant, which serves a 20-course menu (make sure you come hungry). Each dish is a Thai-Chinese delicacy inspired by Utarntham's childhood memories: frog dumpling soaked in frog bone broth, slow-cooked duck tongue with tri-coloured sauces, and sinister-looking (but no less delicious) pitch-black chicken. For a post-prandial digestif, make your way up to the fourth floor where you'll find speakeasy Opium Bar.
restaurantpotong.com
Khlong Toei
Sorn
Cuisine: Southern Thai
Location: 56, Soi Sukhumvit 26, Klongton, Khlong Toei, Bangkok 10110
When you should go: Special occasions, romantic dates, gatherings with friends and families
Price: From 3,200 THB/95 USD
Arguably the toughest restaurant to get a reservation at the moment, Sorn is worth the month-long wait. Tucked inside a historic house on Soi Sukhumvit, it explores southern Thai cuisine through a multi-course tasting menu that combines locally sourced ingredients with traditional cooking techniques. Sour yellow curry with fish and young mangosteen is one of the most lauded dishes, but for an explosion of flavour that'll last long on your palate (not to mention your memory), order Forest Meets the Sea – a colourful rice salad dish of wild herbs, turmeric rice, and dressing made with fermented fish innards.
@sornfinesouthern
Phra Nakhon
Jay Fai's
Cuisine: Street food, seafood
Location: 327, Maha Chai Road, Samran Rat, Phra Nakhon, Bangkok 10200
When you should go: Casual dinner with friends
Price: From 380 THB/11 USD
Jay Fai's Michelin-starred street food isn't exactly a secret, but then food this good never should be, and this casual spot is deserving of its reputation as a BKK institution. There's no doubt that you'll have to wait for a table, but the signature crispy crab omelette and top-notch phad kee mao drunken noodles are worth it – as is the sight of 77-year-old Supinya "Jay Fai" Junsuta wearing a black beanie and ski goggles in full wok-frying mode.
@jayfaibangkok
Pathum Wan
Jay Oh
Cuisine: Street food
Location: 113, Soi Charus Muang, Pathum Wan, Bangkok 10330
When you should go: Casual dinner with friends, late-night eats
Price: From 400 THB/11 USD
Craving a midnight snack? Jay Oh, over in the Samyan area, is no stranger to late-night bites – but the food is so good that you'll have to queue, no matter what time you visit. Highlights include a photogenic giant pot of instant noodles with toppings such as shrimp, pork balls, crab meat, squid, ground pork, and eggs. Crispy pork served with a soybean sauce, and spicy salmon salad are both under-the-radar dishes that aren't to be missed. The restaurant is open from late afternoon until late – and we mean very late – making it one for midnight feasts with friends, or an emergency meal to ward off tomorrow's hangover.