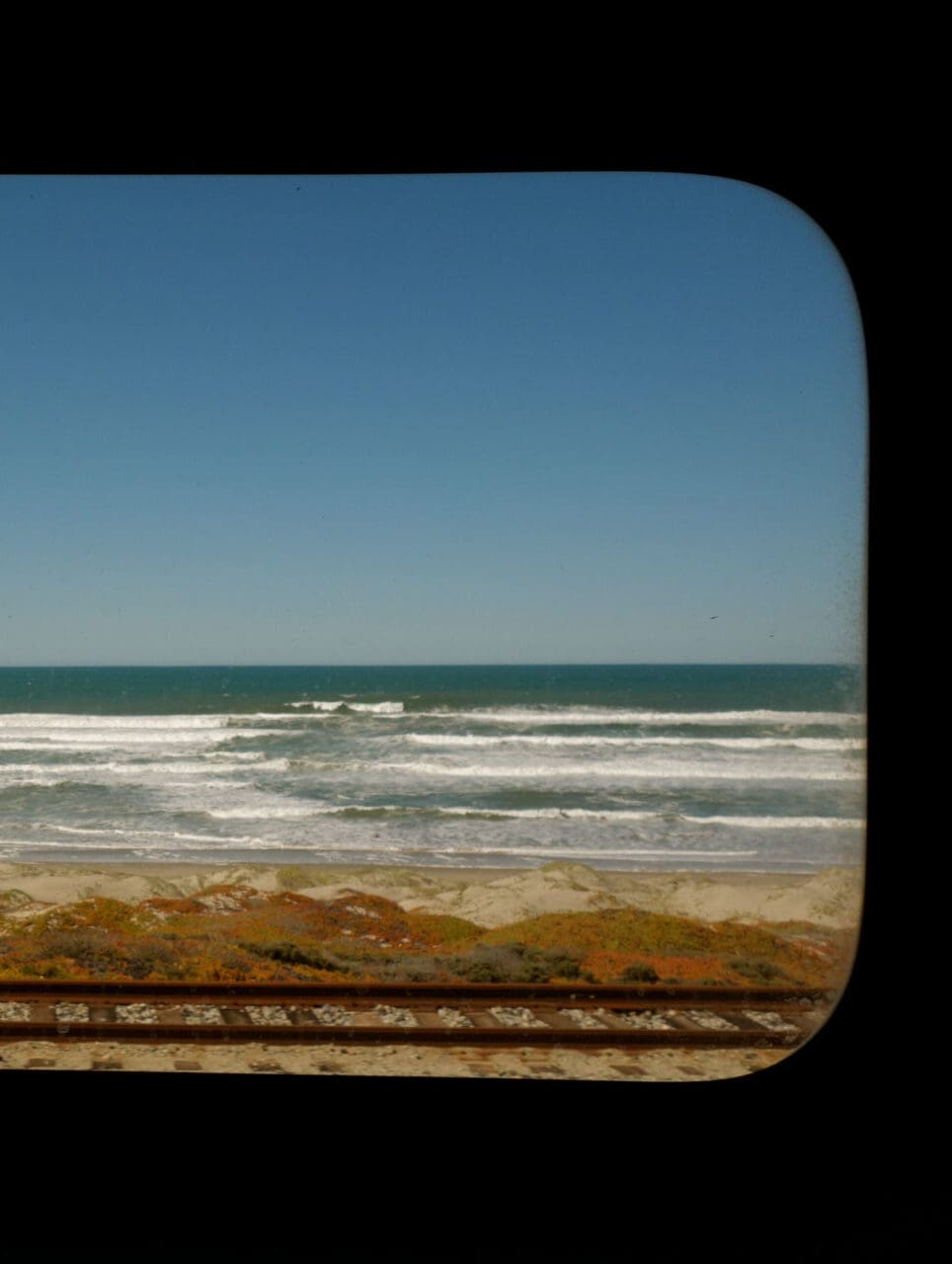 LA to San Francisco by Amtrak: embracing the great American train trip
Last updated: August 21, 2023
Travelling from Los Angeles to San Francisco via Amtrak offers scenic routes, carbon savings and hot tamales. Is it time we swapped the great American road trip for rail?
"Ah, the great American road trip!" people would inevitably say when we told them about our travel plans. Two weeks, three iconic cities, taking in the starry sprawl of Los Angeles; the technicolour splendour of San Francisco; and the leafy, water-lapped vistas of Seattle.
"Not quite," we'd tell them sheepishly. Because neither of us can drive.
Reactions ranged from the amused to the incredulous. It's America! Everyone drives! Southern California especially, famously, is impenetrable to pedestrians. As Dionne Warwick once sang, "LA is a great big freeway". And besides, how would we soak up the landscape between cities? How would we take in the staggering beauty of Big Sur and the Sierra Nevada? How would we feel we had really experienced America, if we didn't do it in some huge boat of an automobile with Steppenwolf on the stereo and the SoCal breeze in our hair?
The same way we do it at home, we told them. We'd take the train.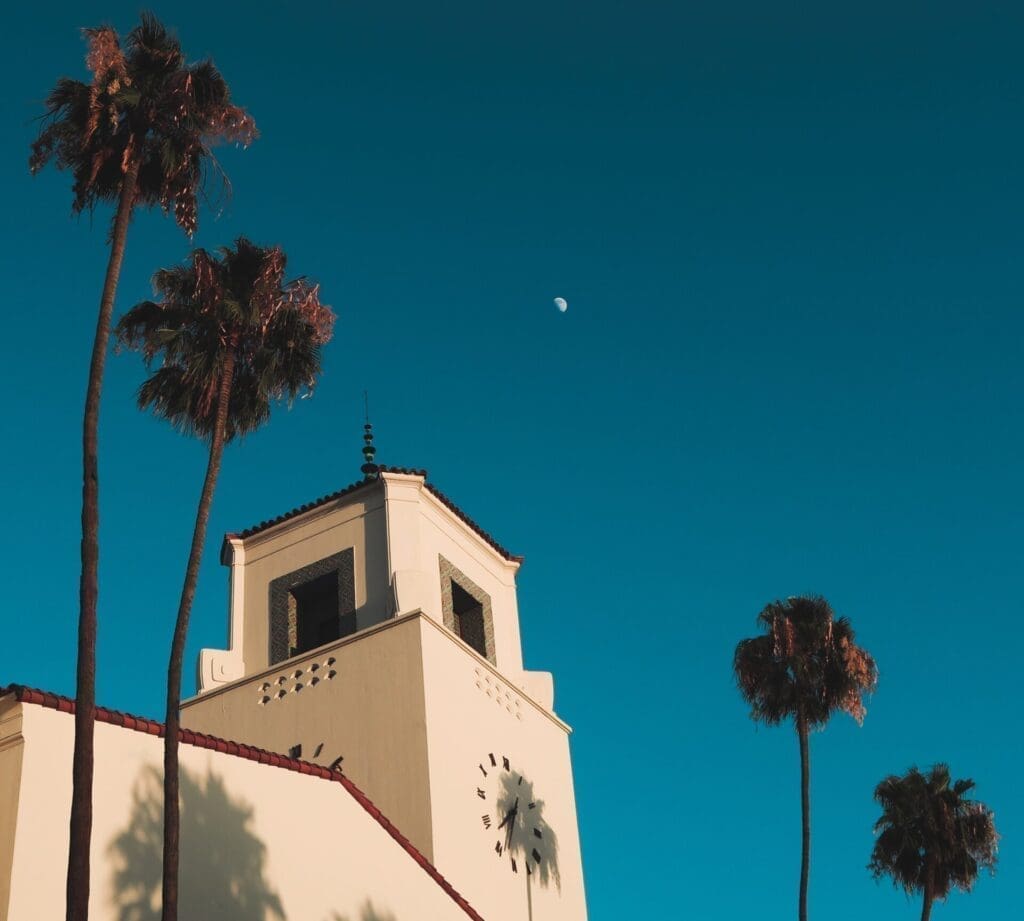 Exploring the US by train
Despite having the largest rail transport network of any country in the world, it's fair to say the USA is not famous for its trains. Or not anymore. The once-celebrated railroads that powered the country's industrial boom through the 1800s spent much of the last century in a state of gradual decline. There are no high-speed lines to rival the zippy infrastructure in Europe and Asia – although upgrades are in the works after a "historic investment" of $66 billion for the country's rail transport pledged by the Senate last year.
Meanwhile more or less my whole knowledge of US rail travel was based on the episode of Sex and the City, where Carrie and Samantha spend a fraught three days on a train from New York to San Francisco, complaining that "every time we stop, good looking people get off and more ugly people get on." Two decades later, and the idea still persists that ground-level public transport in America is only for those poor unfortunates who can't afford to drive or fly.
And yet, there are good reasons to jump aboard. Air travel is widely agreed to be the most carbon-intensive activity an individual can take, with driving not far behind – a 2017 study named avoiding flights and living car-free as two of the most effective measures we can take to reduce our carbon footprint.
Emissions vary depending on country, fuel source, length of trip and the fullness of each vehicle, but one 2020 paper from the UK government found that taking a train instead of driving a medium distance could reduce greenhouse gases by as much as 80%, while swapping a domestic flight for rail would cut back even more at 84%. In Sweden, home of noted plane-refusenik Greta Thunberg, tagskyrt – 'train-bragging' – has even become a hot social media trend.
It's worth saying that as the majority of passenger rail in the US is still diesel-powered, the carbon savings for our Amtrak (the US's inter-city passenger railroad service) trip from Los Angeles to San Francisco will be smaller than they might be in electrified parts of Europe. But then, how can travellers make the case for greener investment if not by proving the demand for rail is there?
Perhaps it's also worth saying that there was no incentive needed on my husband Matt's part, as he's a (technical term) Massive Train Nerd. For eleven years, we have measured out our relationship in rail journeys. We've taken trains from London to Germany, from Denmark to Sweden, through the rain-lashed Scottish Highlands and the dusty peaks of Majorca's Serra de Tramuntana. Some of my happiest travel memories have been those journeys themselves; reading a book as the world slides by, faking appreciative noises while he points out sexy signalling equipment.
Still, clocking in at around 12 hours of solid train time, this would be our most ambitious journey by a long stretch – 'long stretch' being the operative phrase. I pack a back pillow, a neck pillow and compression socks. I use the excuse to buy up half of Trader Joe's, having been warned not to expect much on the catering front. We're travelling in coach class, which means that unlike the passengers who have splurged on private 'roomettes' and reservations in the dining car, we'll be limited to a rudimentary snack counter.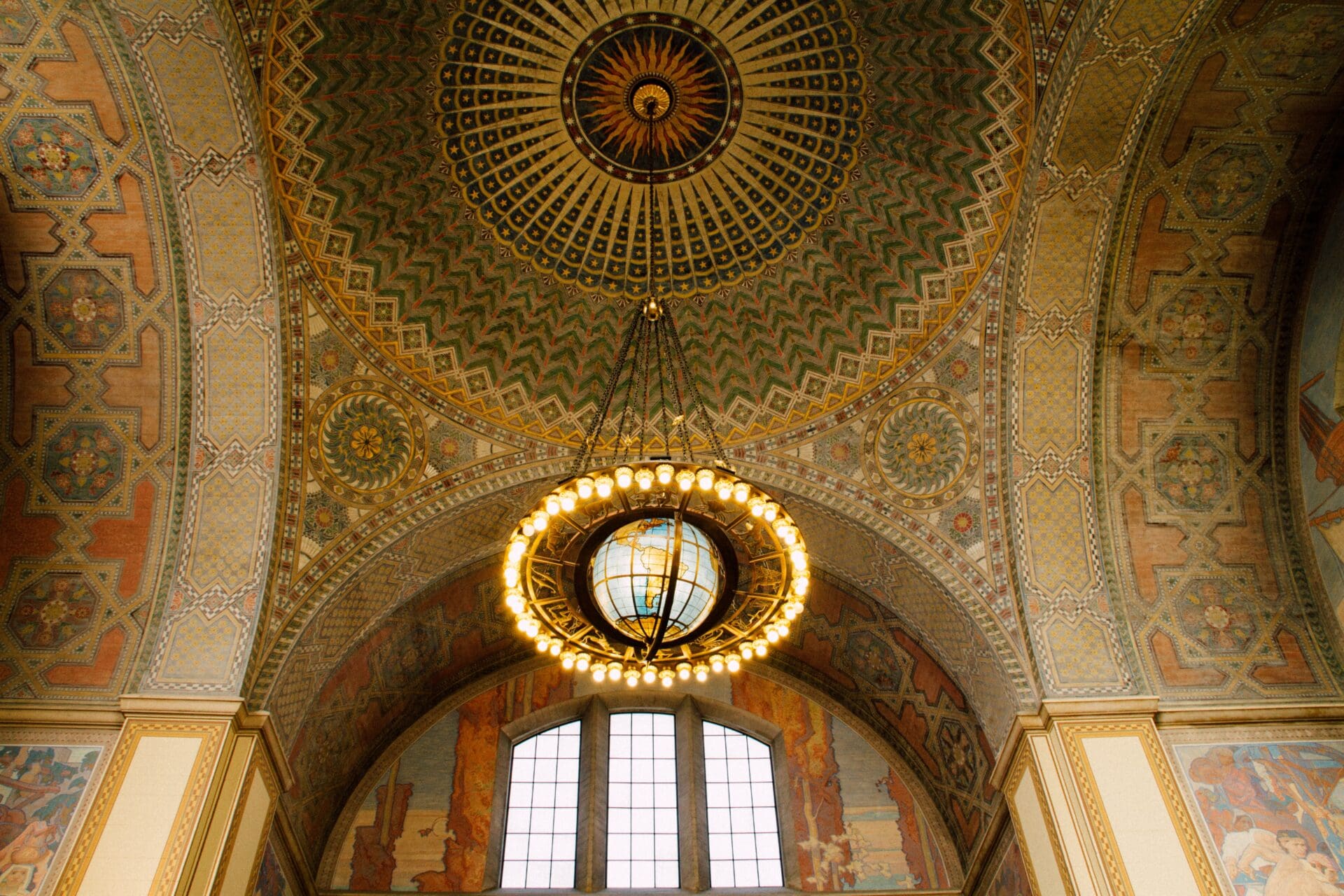 Leaving Los Angeles by train
The first surprise is that LA's Union Station is gorgeous; an Art Deco palace with shining tiled floors and chandeliers that belies rail travel's less salubrious reputation. Maybe this will feel like Some Like It Hot after all?
But as we climb aboard the double-decker Amtrak Coast Starlight, clutching the hand-scribbled slip of paper that promises to be our seat reservation, we find that the vibe on board is less 1920s glamour and more 1970s musk, with a lingering scent that evokes the days when you could still smoke everywhere. Also fittingly retro, there's no Wi-Fi. Still, the legroom is vast and the seats are roomy, reclining right back into a horizontal position so even we economy passengers can nap in comfort.
"The only thing they're missing is cup holders," nods the lady across the aisle, approvingly. Having flown into LA from Florida last night, she and her husband are now taking the train all the way to Seattle, where they're boarding a cruise ship to Alaska. I'm glad she's comfy, because she'll be on here – delays notwithstanding – for the next 35 hours.
I go exploring. As well as standard bathrooms, there are dressing rooms and a ladies-only 'lounge', which turns out to be a bathroom with a sofa in it. But the real winner is the observation car, a central carriage with walls made entirely of windows, and seats positioned perfectly to admire the views. We thought it would be crowded, but it's surprisingly quiet. Perhaps because the current views of suburban gas stations and storage units are only thrilling to the kind of tourists who take photos of Twinkies in grocery stores (which is to say, us).
After a few hours though, the Santa Barbara coastline begins to put on a show. The sun has come out and suddenly all the cloudy photos we took during the first part of the journey are rendered obsolete by blue sky and newly sparkling sea. We're joined by Kevin, a 19-year-old wildfire fighter from San Diego, who is travelling the nine hours to San José to visit his girlfriend.
"The US is designed for you to drive everywhere," he tells us. "There's definitely a stigma here. It's like, 'oh, you're broke, you have to take public transportation'."
It's true that travelling via train in the US is usually – although not always, especially if you go for the luxury upgrades – cheaper than a domestic flight. At $54 each, today's journey is saving us nearly $200 combined. But why did Kevin choose rail over road? "I was really considering driving," he says. "But why do that when I can get a beautiful train? I mean look at this, it's f***ing gorgeous!"
It really is. We've veered inland now, into the Cuesta Ridge Botanical Area just north of San Luis Obispo – all rugged, biscuity peaks and cartoonishly winding train tracks, with tunnels cut right through the mountains. We coo, noses up against the glass, and take more photos. At one point Matt turns to me, misty-eyed, and says, "I think this is the best day of my life." Our wedding was less than a year ago, but I let it slide.
He isn't the only one here for pleasure. On our other side is Gregorio, a navy veteran, who's on a nostalgic trip to see the military bases he once worked on. He's planning to take the train as far as he can before it gets dark, then he'll travel back again.
Before long we're chugging through the Salinas Valley, the 'salad bowl of the world', where the scenery comes striped with green crops and backed by velvety contoured mountains. "It's like watching my favourite movie, but it's 12 hours long," sighs Matt, watching the scenery whizz past. Or perhaps glide past, because this is – you may be sensing a theme – not a speedy experience.
Some stations are designated 'fresh air stops', where passengers can take a quick stroll without worrying (too much) that the train will leave without them. More than a few times we stop for long periods without explanation, though few passengers seem to mind; there's none of the impatient huffing and eye rolling we're used to on UK commuter lines. In fact, chugging through rural areas in this hulking great metal tube feels like an event in itself, worthy of fanfare and applause. Some people on the ground even wave.
Lisa, a widow from California, is travelling to San Jose to catch a short flight to Seattle to see her daughter – though she sometimes takes the train the whole way. I open her bottle of red wine for her ("Wouldn't be able to drink this if I was driving!") and we compare notes on our journeys. "I've taken the trains for years, and I love it," she says. "It feels different; you feel so much more connected to the country. And you meet the most interesting people! I always get talking to someone."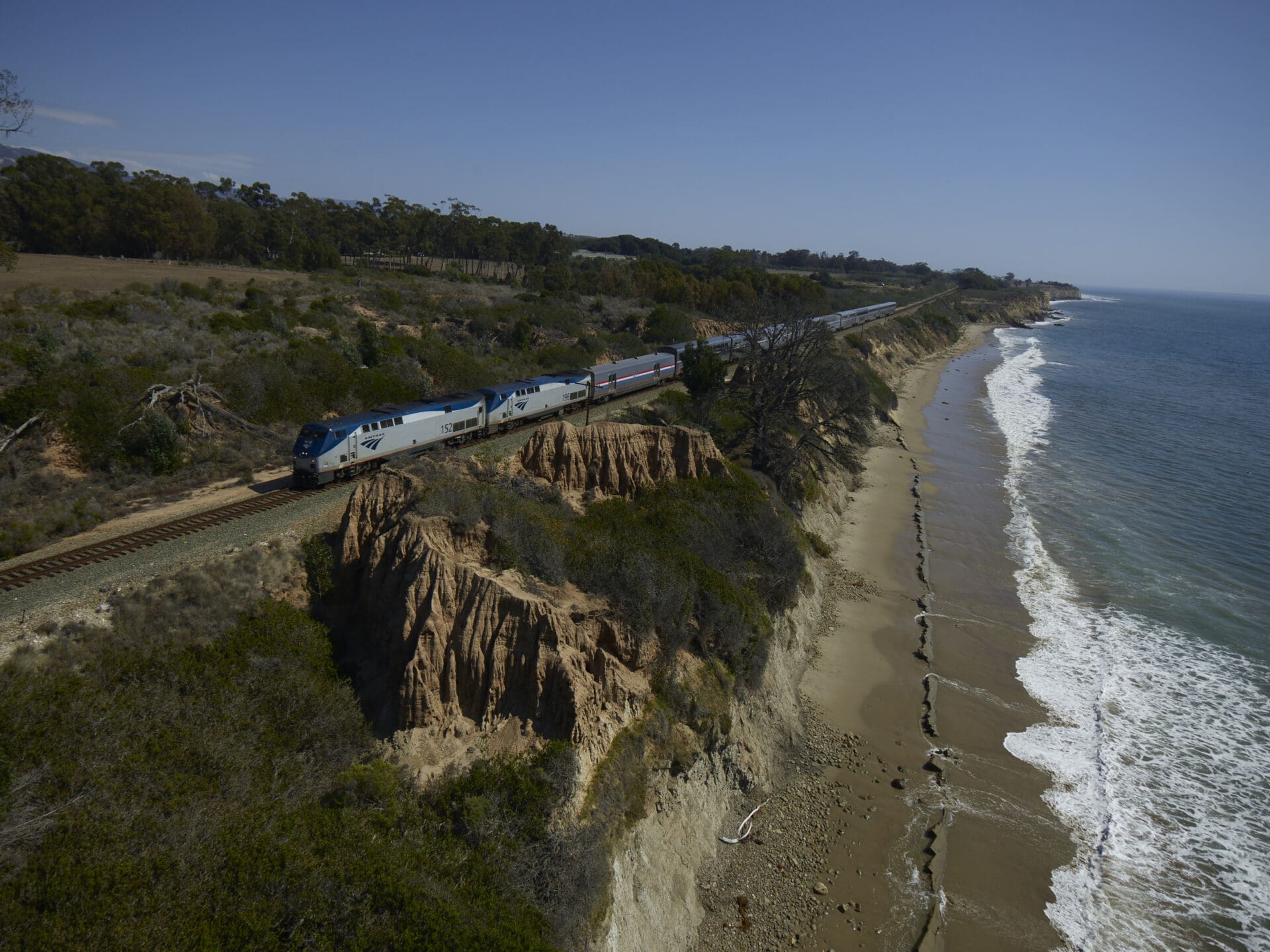 It's not just me being a nosy journalist; people really are making friends all around us. Two more hours, several hundred photos and a surprisingly good microwaved vegan tamale later, I get chatting to Laura, 25, a fellow Londoner who's been travelling around the States with a friend for three and a half weeks.
"We've done a few flying trips, a few on the Greyhound buses – I feel like you've got to try every type of transport," she says. "We don't drive, so we thought this would be an easy way of getting around while still getting to see the California coastline. And this"– she gestures around the observation car, where she's tucking into a Cup o' Noodles in front of a vivid raspberry-ripple sunset –"is very glamorous!". I'm inclined to agree. Even for those of us who never had a 12-hour train journey on our bucket list, there is plenty to tagskyrt about.
Perhaps it's time to give the great American road trip a rest, and start romanticising the great American rail trip instead? Whether for the planet, the financial savings, or just the kind of camaraderie and comfort that's hard to find behind the wheel of a Chevy Whatever? Certainly we don't acquire as many stories or photos on the plane ride to Seattle a few days later (yes, we flew that part – we're not saints).
Eventually, after a final, mysterious half-hour delay at Oakland, we disembark gratefully into the darkness, dreaming of a soft hotel bed. I spare a thought for the passengers who are just settling in for the night, knowing they won't be getting off the Coast Starlight for another 23 hours. But then I picture the sunrise they'll be waking up to over the Klamath Mountains, and part of me is almost jealous.
Subscribe to the ROADBOOK newsletter for inspirational journeys and recommendations for a road less travelled, as well as insider city guides and compelling photography.


JOIN US FOR THE JOURNEY
Subscribe to the newsletter
City guides, culture, photography and ideas, with expert analysis on the biggest stories in travel