From eyeing up architecture in Palm Springs to rubbing shoulders with the art crowd at Frieze London, consider this your cheat sheet to 2023's key cultural happenings
There is a bumper crop of biennales, festivals, and art and design fairs coming your way in 2023, from London to Los Angeles and Mumbai. We've scoured programmes worldwide and pinpointed the events worth bookmarking for a culture-rich year ahead – and where to stay when you get there.
February 

Modernism Week, Palm Springs
What: An 11-day festival celebrating mid-century design
When: 16-26 February 2023
Where: Palm Springs, CA, US

Held every February, Modernism Week is an 11-day festival held in the desert city of Palm Springs. A celebration of mid-century modern design, architecture, art, fashion, and culture, hundreds of events, activities and private properties are open to the public, from tours of iconic homes to fashion-related events and landscape talks. Some events are free and don't require a ticket, while others must be booked in advance for a fee. Highlights from this year's programme include a keynote presentation from architect Thom Mayne, and The Architecture of Suspense: Built World in the Films of Alfred Hitchcock, charged at 15 USD per person. Based on the recent book of the same name, it looks at buildings as a character in Hitchcock's most popular movies, and investigates the director as an architect. There's also the ever-popular 'Signature Home Tours' – a self-guided tour of some of the area's most notable residences.
modernismweek.com
Where to stay: The Ace Hotel Palm Springs is well placed for exploring Modernism Week, and there is always a party happening by the pool, which looks like it's straight out of a David Hockney painting. From 407 USD per night, discount code available via the Modernism Week website.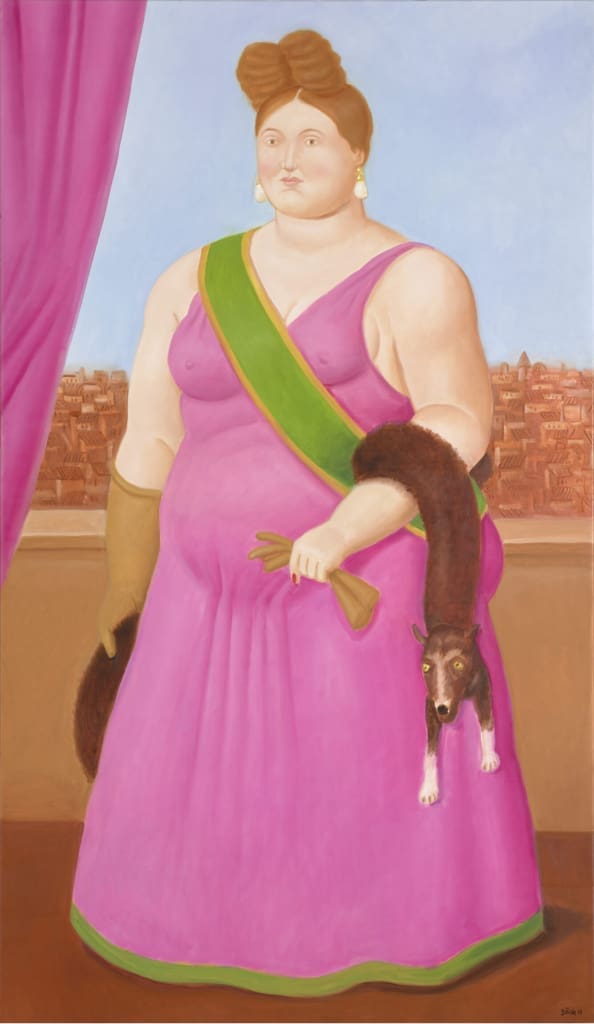 Zona Maco, Mexico City
What: Four annual art, design and antique fairs
When: 8-12 February 2023
Where: Centro Citibanamex, CDMX, Mexico
Mexico City is a year-round mecca for art and design. This peaks in February, led by the annual Zona Maco. CDMX's feted contemporary art fair is held at Centro Citibanamex and sees more than 210 exhibitors from 26 countries presenting across the four fairs of the Zona Maco platform: Zona Maco México Arte Contemporáneo (national and international art galleries), Zona Maco Diseño (furniture, textiles, and jewellery), Zona Maco Salón Del Anticuario (antiques) and Zona Maco Foto (photography). Tickets start from 350 MXN.
zsonamaco.com
Where to stay: Rest your head across the park in Roma Norte, Mexico City's creative neighbourhood lined with bars and restaurants, and take a 15-minute Uber to the event. Alternatively, Polanco is closer with no shortage of smart boutique hotels.
Frieze Los Angeles
What: Contemporary art far
When: 16-19 February 2023
Where: Santa Monica Airport, Los Angeles, CA, US
2023 marks the first time Frieze Los Angeles will take place at Santa Monica Airport. The crème de la crème of the art world will congregate in the WHY studio-designed tent to experience the best in contemporary art. Ogle over more than 120 galleries' displays, including new specialists in 20th-century art gathered in the Barker Hangar. Works by Ed Ruscha, Jennifer Bartlett, and Alighiero Boetti will all be on display. Those not in LA can check out the fair's digital platform, Frieze Viewing Room, to explore hundreds of artworks and 3D presentations.
frieze.com
Where to stay: Frieze Los Angeles has a number of hotel partners, including the nearby Palihouse Santa Monica, a boutique beach house with 38 rooms. From 737 USD per night.

Kala Ghoda Arts Festival, Mumbai
What: A nine day festival dedicated to the arts, crafts, and cultural heritage of Kala Ghoda
When: 4-12 February 2023
Where: Mumbai, India
Kala Ghoda Arts Festival is a nine-day festival that takes place in February each year in South Mumbai's C-shaped arts district. This multi-cultural celebration is considered India's biggest street art festival, and is free to attend. Celebrating arts, crafts, and cultural heritage in the precinct, visitors can catch a dance performance, embark on a heritage walk, or shop craft stalls over the course of a day.
kalaghodaassociation.com
Where to stay: Tucked away on a quiet lane, Abode Bombay is housed in a heritage turn-of-the-century building with just 20 rooms, and a cafe on the ground floor. From 163 GBP per night. Discover more of the best hotels in Mumbai here.
March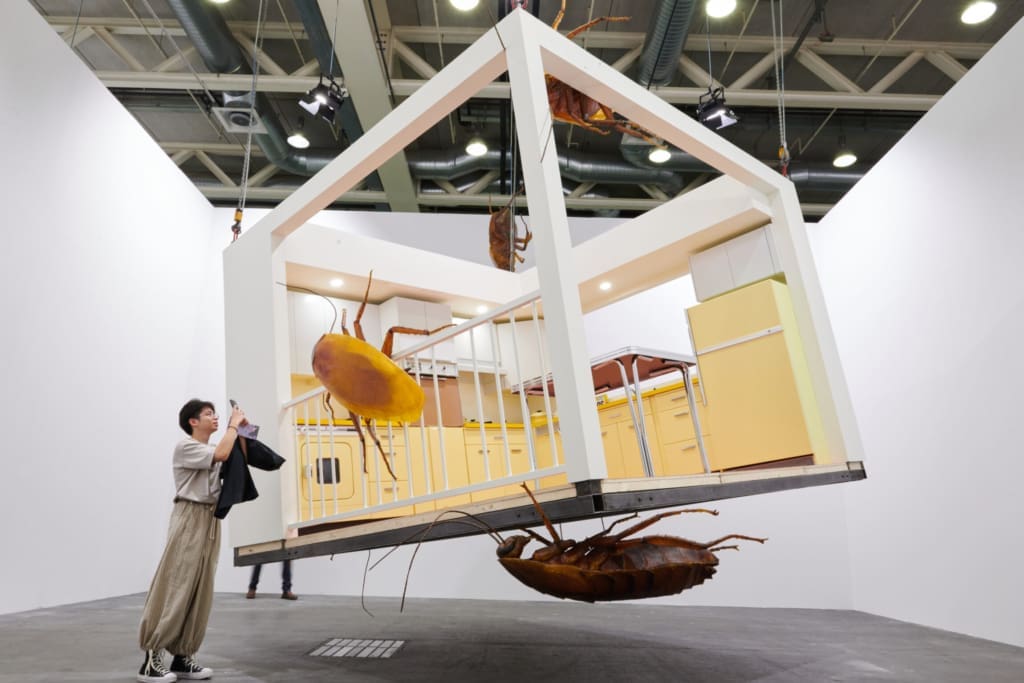 Art Basel, various locations
What: Four international contemporary art fairs held across the world
When: 23-25 March; 15-18 June; 18-22 October; 7-9 December 2023
Where: Hong Kong, China; Basel, Switzerland; Paris, France; Miami, FL, US
International contemporary art fair Art Basel kicks off its circuit in March, beginning in Hong Kong. The Swiss edition follows in June at the city's Messeplatz and features more than 200 leading galleries and upwards of 4,000 artists from five continents. Miami Beach rounds things out in December, while Paris+ par Art Basel, which was introduced for the first time in 2022, takes place in October. Connecting collectors, galleries, and artists, the lauded network of art fairs brings the global art world together, catering to different markets throughout the calendar year. Basel wins out for contemporary works, while Miami Beach is more party centric.
artbasel.com

Holi Festival, worldwide
What: The Hindu festival of colours
When: 8 March 2023
Where: Worldwide
In 2023 the Hindu festival of colours, Holi, takes place on 8 March; because Holi is dictated by moon cycles, it's held on a different day every year. Celebrated throughout India and its diaspora around the world, Holi represents the beginning of spring and the triumph of good over evil. Rainbow-hued events are hosted everywhere from New York to Mumbai, London to Jaipur, to mark the vivid festival. Handfuls of coloured powder are thrown, and each colour carries a particular meaning – green, for example, symbolises new beginnings. Friends and family commonly gather at home to enjoy traditional foods and sweet treats as a continuation of Holi celebrations over several days.
April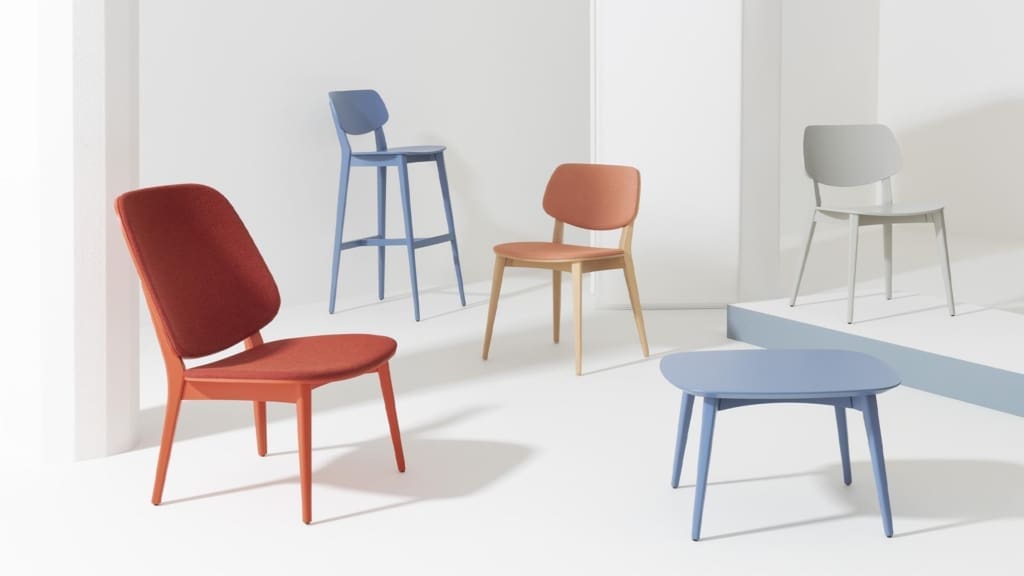 Salone del Mobile, Milan
What: The ultimate furniture and interior design fair
When: 18-23 April 2023
Where: Rho Fiera Milano fairgrounds, Milan, Italy
2023 marks the 61st edition of Salone del Mobile. Held at the Rho Fiera Milano fairgrounds, the renowned furniture fair sees the design set flock to Milan for five days to ooh and ah over the latest releases and reflect on the design world at large. Split into three style categories – Classic, Design, and xLux – the fair blends business and culture and is bolstered by collateral events curated by leading international artists and designers. Salone del Mobile's full cultural programme is yet to be unveiled, but Euroluce, the event dedicated to lighting design, is a confirmed return (following a four-year hiatus).
salonemilano.it
Where to stay: The M1 metro line connects the Rho-Fieramilano station with several central locations across Milan, but be wary that rates usually sky rocket during the fair. The nhow hotel is suitably placed in the Tortona design district (host to a heap of satellite events), with bright, eclectic interiors (563 GBP per night). Those with exceptionally deep pockets can opt for the dazzling new Portrait Milano hotel from the Ferragamo family.
May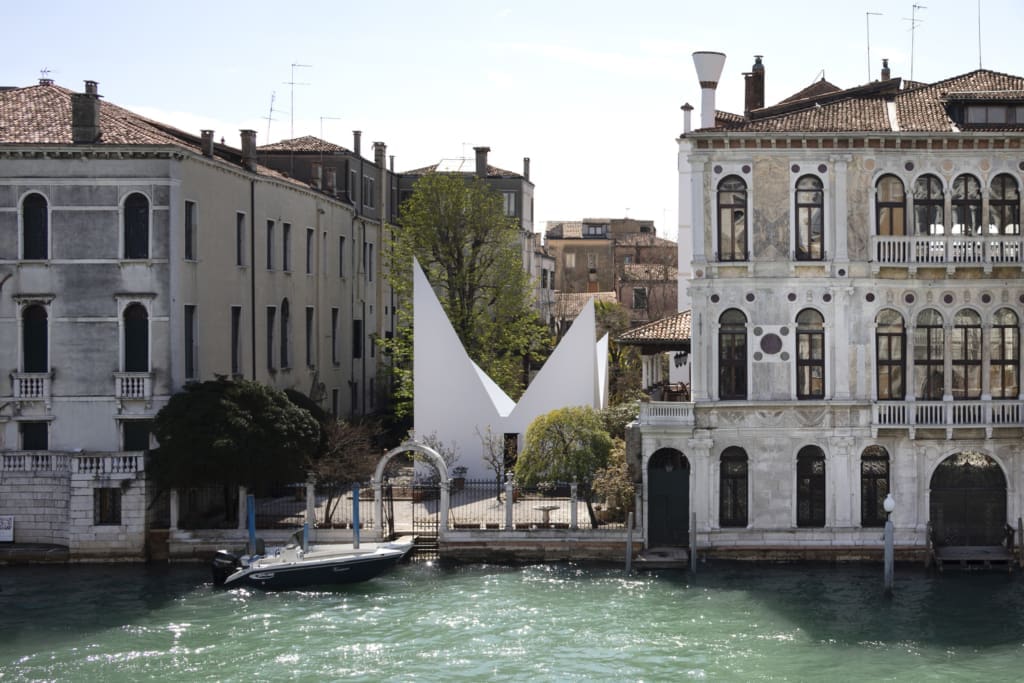 Biennale Architettura, Venice
What: Venice's biennial architecture celebration
When: 20 May – 26 November 2023
Where: Venice, Italy
"Architects have a unique opportunity to put forward ambitious and creative ideas that help us imagine a more equitable and optimistic future in common", states Lesley Lokko, curator of the 18th Biennale Architecture exhibition. Descending on Venice from Saturday 20 May to Sunday 26 November 2023, the exhibition, titled 'The Laboratory of the Future', will be held in the Giardini, at the Arsenale, and at various sites across Venice. Jayden Ali, Joseph Henry, Meneesha Kellay, and Sumitra Upham have been selected to represent the UK at the British Pavilion, which will explore non-extractive material culture.
labiennale.org
Where to stay: Venice has no shortage of spectacular stays in spoiling historic buildings, from Aman to Belmond's Cipriani Hotel. Cima Rosa Boutique Bed & Breakfast is set in a 15th-century palazzo on the Grand Canal. Rates on request.
June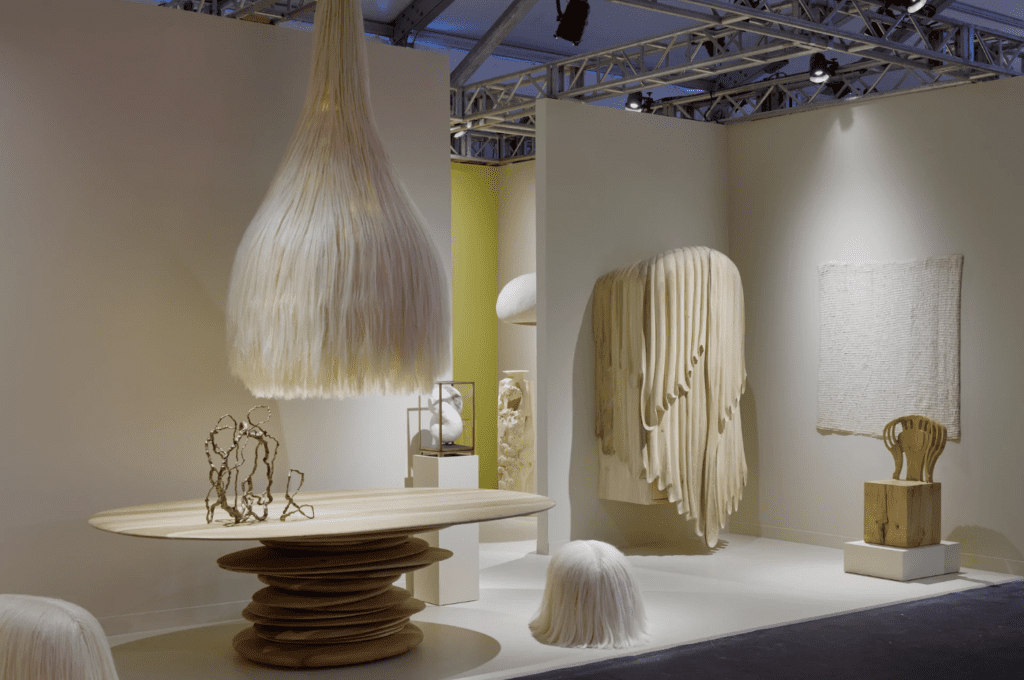 Design Miami / Basel
What: International design fair
When: 13-18 June 2023
Where: Basel, Switzerland
First conceived in 2005, Design Miami/ – a fair and forum for collectible design – takes place in Florida each December. Eighteen years strong, Design Miami/ brings together key players from the design world in Basel, Miami, and Shanghai. Sister event Design Miami/ Basel takes place each June (13-18 in 2023) in Switzerland, presenting exhibitions of historic and contemporary furniture, lighting, and objets d'art. Programme details, including a curatorial theme, are still to be announced, but expect gallery presentations, riveting design talks, and unique design commissions.
designmiami.com
Where to stay: Der Teufelhof Basel is an art-filled residence in Basel's old town, which feels more like a gallery than a hotel. From 159 GBP per night.
August

Edinburgh Fringe
What: The largest arts festival in the world
When: 4-28 August 2023
Where: Edinburgh, UK
Edinburgh Fringe descends upon the Scottish capital for three weeks each August. Kicking off in 1947, today, the festival spans many genres, from dance to comedy and theatre, and has grown into the largest arts festival in the world. In 2019, over 59,600 performances were held across 322 different venues. This year's festival runs from 4-28 August with the first batch of shows revealed on 16 February, and the full programme announced on 8 June. With a mixture of ticketed and free performances in permanent and pop-up venues, as well as street performances, the festival programme is open to anyone with a story to tell and a venue willing to host them. Get half price tickets for shows starting the same day (or the next morning), at the Half Price Hut; it's a clever way to discover new shows at a discounted price.
edfringe.com
Where to stay: Edinburgh has welcomed a slew of new openings of late, including Virgin Hotels Edinburgh (from 242 GBP per night) and the gorgeously swish Gleneagles Townhouse – visit for a drink if you don't bag a room. 565 GBP per night.
September

London Design Festival
What: A city-wide festival dedicated to design
When: 16-24 September
Where: London, UK
The city-wide London Design Festival spotlights London as a capital of creativity. The week-long festival is spread across a number of design districts, with events ranging from installations to open houses and talks helmed by thinkers and practitioners. Predominantly free of charge, the festival champions innovation and creative thought across a multitude of disciplines. With the V&A serving as the festival's central hub, start or end your day here engaging up close with a wide range of installations, plus some of the festival's main exhibits.
londondesignfestival.com
Where to stay: You're spoilt for choice when it comes to boutique stays in the British capital. The Standard in Kings Cross is ideally located to explore the city's design-led offerings, with a destination hotel bar to boot. From 329 GBP per night.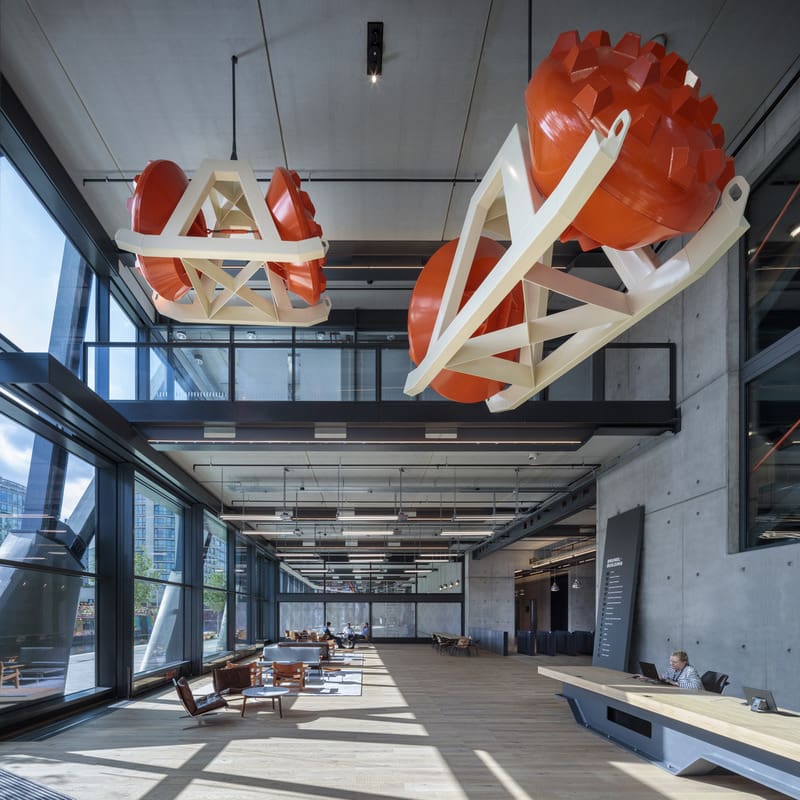 Open House Festival
What: A unique chance to visit usually off-limit architectural treasures
When: 6-17 September 2023
Where: London, UK
Architectural enthusiasts go giddy every year over this two-week period in September, when some of London's most significant buildings open their doors to the public. Open House Festival invites members of the public to make themselves at home across the capital's boroughs, spying remarkable buildings and exploring new places rarely available to visit. The annual architecture event is a celebration of London's housing, architecture, and neighbourhoods, and is further enhanced through a range of one-off events, guided tours, and family friendly activities (which will be announced in due course). While tickets are free, spaces are limited and many require advanced booking. Long queues at top sites are par for the course. Sign up to the newsletter now to hear when tickets will be announced.
open-city.org.uk
October
Frieze London & Frieze Masters
What: Contemporary and historic art festival
When: 11-15 October
Where: Regent's Park, London, UK
One of the most prominent contemporary art fairs in the world, Frieze London (founded in 2003) takes up camp once again at Regent's Park from 11-15 October 2023. Frieze London is focused exclusively on contemporary art and living artists, with exhibiting galleries representing a broad range of artists, from the emerging to the well-established, in their display areas in the massive Frieze tent. The fair coincides with Frieze Masters, which brings together six millennia of art and highlights the relationship between historical art and contemporary practice. There's also Frieze Sculpture, a free display of arresting outdoor works in Regent's Park's English Gardens. Tickets for Frieze London 2023 are yet to be released, so keep your eyes peeled, and make sure to keep the whole weekend in October free – you will need an entire day or two to have a fighting chance of seeing even half the displays.
frieze.com


JOIN US FOR THE JOURNEY
Subscribe to the newsletter
City guides, culture, photography and ideas, with expert analysis on the biggest stories in travel