The best restaurants in Mumbai, from fine dining to cool cafes
Mumbai's best restaurants range from authentic neighbourhood dining to superlative Indian street food that's more than a snack. Here's a local writer's guide
Last updated: September 27, 2023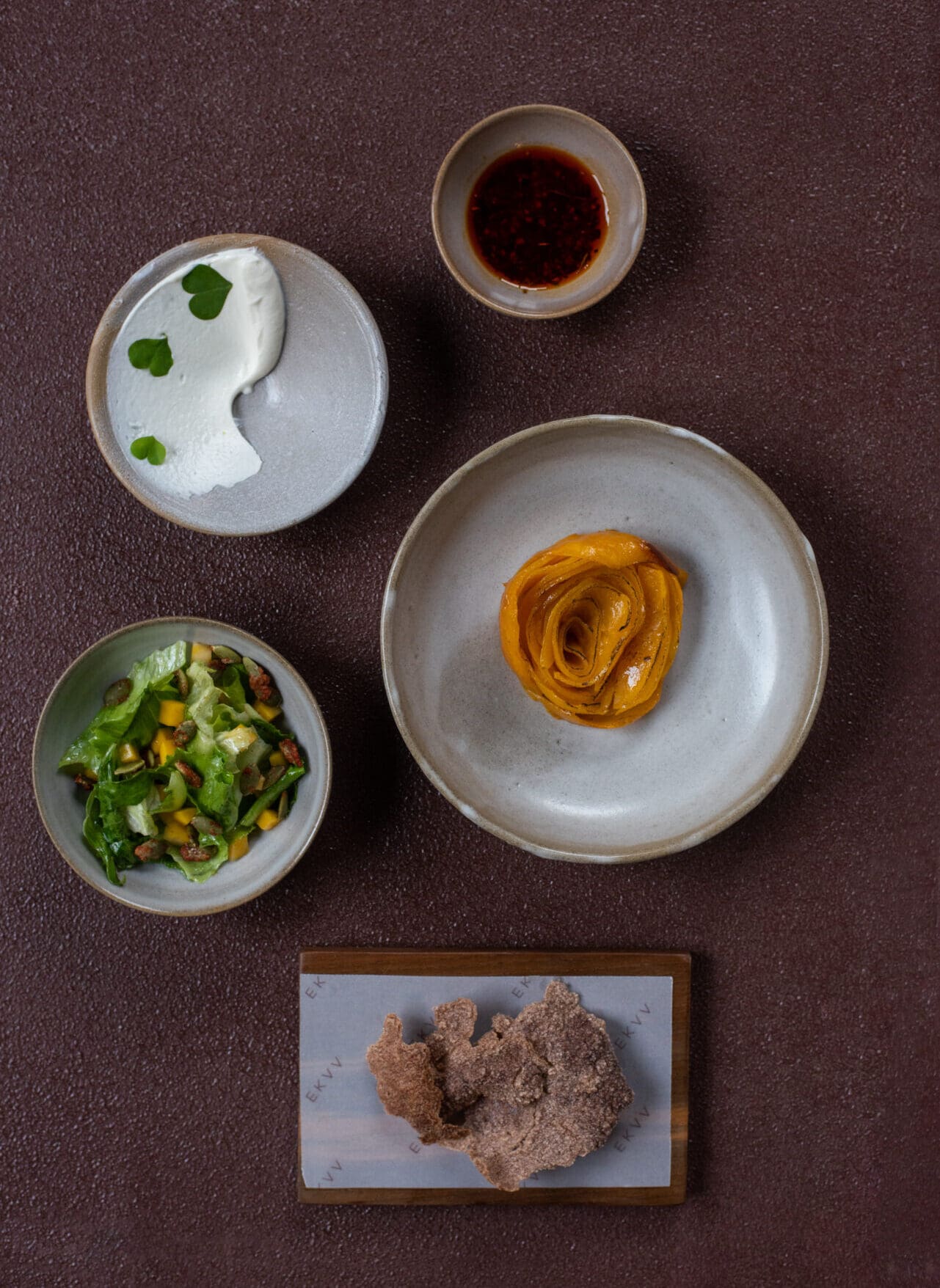 For a complete Mumbai experience, your trip should encompass everything from street food (more on that in our dedicated guide) to five-star restaurants (many of which can be found in the city's array of gorgeous hotels). The best restaurants in Mumbai offer great food at every price point, and it's best to sample a range of what's on offer – whether it's an authentic pav bhaji on Juhu Beach or a modern interpretation of a classic Indian dish. A wave of casual dining has erupted across Mumbai, with chefs returning from stints in New York, London and Copenhagen to put down stakes at home, setting up restaurants that excel at bringing together familiar flavours with elevated techniques.
Where to eat in Mumbai
While the Colaba neighborhood has established favourites, and Bandra is known for its hip hangouts, it's in Lower Parel and beyond where the most interesting new restaurants and bars are opening. That said, on your walks around the city (perhaps by way of one of Mumbai's modern art galleries), it's imperative to try a renowned vada pav (a spiced mashed potato fritter in a soft 'pav' bun) and Bombay sandwich (filled with sliced boiled potato, cucumber, beetroot, tomato and mint chutney) at the very least.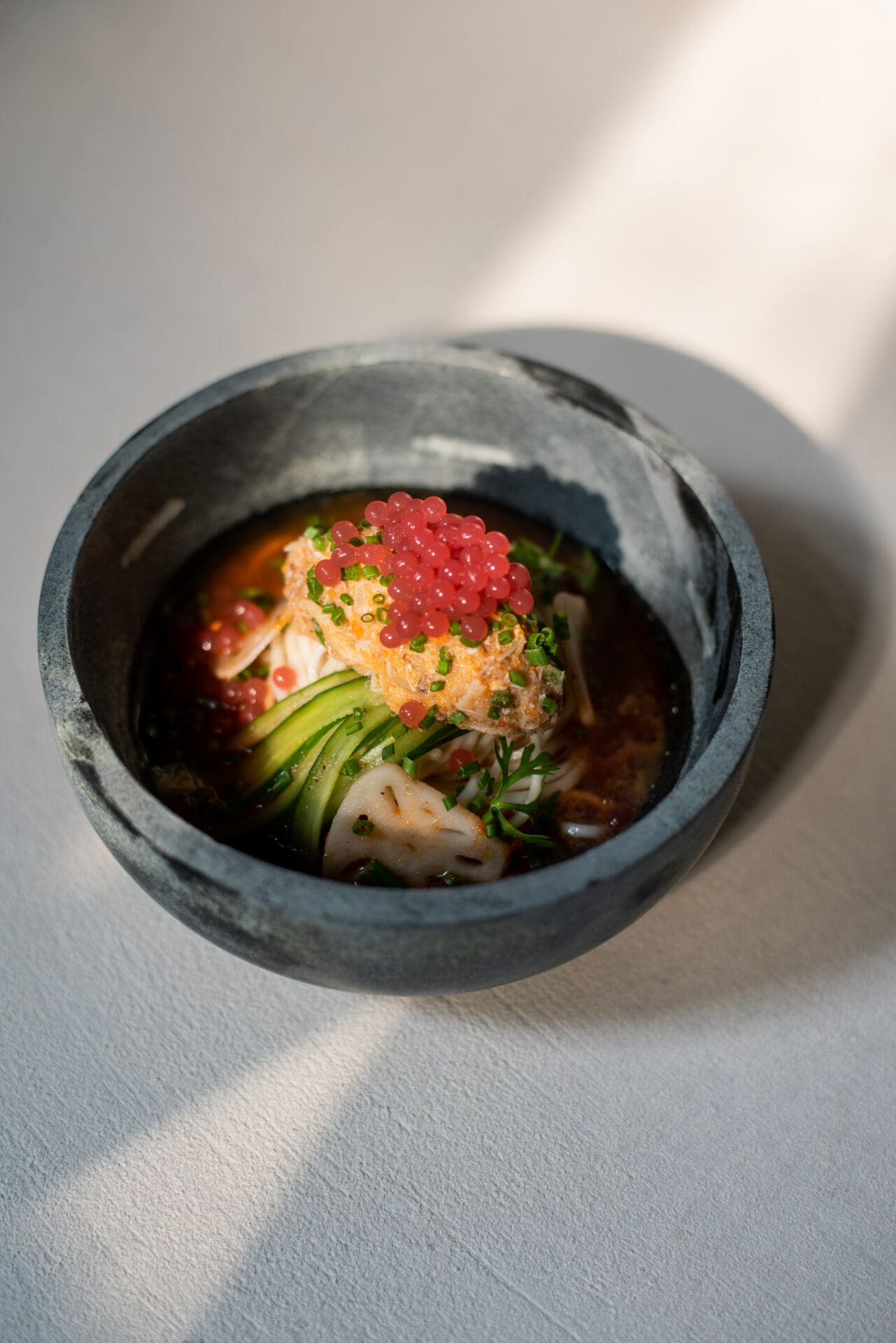 Fort
Ekaa
Best for: Date night, high-end dining
Location: Kitab Mahal, D Sukhadwala Road, Azad Maidan, Fort, Mumbai 400001
Price: from 400 INR / 5.50 USD
Mumbai has Covid to thank for the return of Chef Niyati Rao. With Noma closing in Copenhagen in March 2020, Rao moved back home, and by 2021 had launched Ekaa, a modern restaurant with a focus on quality ingredients, served in a minimal, considered space. There's the choice of a tasting menu or a la carte, with a selection of plates that are big on flavour, all while championing local ingredients. It's one of the best restaurants in Mumbai right now, and stand out dishes include the pumpkin, lettuce and Bombay duck. The cocktails are as inventive as the food, too, and are very photogenic to boot. Mumbai co-working space, Ministry of New, sits above the restaurant.
ekaamumbai.com
Britannia & Co.
Best for: Casual lunch, authentic Indian cuisine 
Location: Wakefield House, 11 Sprott Road, Ballard Estate, Mumbai 400038
Price: From 250 INR / 3.50 USD
Only open for lunch, Britannia & Co is a must-visit for anyone seeking a uniquely Bombay experience. Showcasing Parsi cuisine, its berries still come from Iran and its menu hasn't changed since opening in 1923. As a result, there's a sense of faded glory at the restaurant, which serves up Iranian Parsi favourites – the berry pulao, salli boti, fried Bombay duck, and mutton dhansak (a dish made by cooking mutton or goat with lentils and vegetables) are established favourites – but it's the faded interiors, the bow-tie wearing staff and friendly owners that have won over visitors and locals alike for almost a century. The casual restaurant is in Ballard Estate, a district noted for its photogenic colonial architecture.
@britannia_co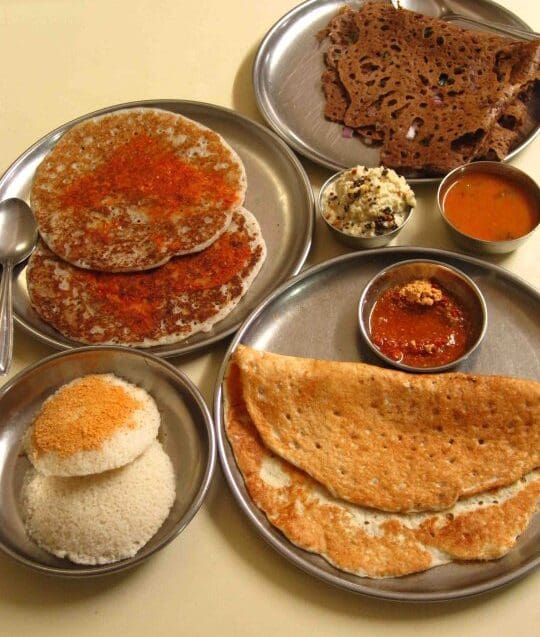 Matunga
Cafe Madras
Best for: Quick lunch, authentic South Indian cuisine
Location: Kamakashi Building, 391/B Bhaudaji Road, Matunga, Mumbai 400019
Price: From 45 INR / 1 USD
This quick-turnaround cafe doesn't encourage you to linger, and strangers often share tables to reduce wait times. It's in the heart of Matuga, an area known for its South Indian population, who swear by the vadas (a fried fritter), idlis (a savoury rice cake) and dosas (a thin crispy crepe) . Waiters move in a well-coordinated manner about the cafe, and you're politely encouraged to order quickly. The kitchen's crunchy rava dosa crepes, peppery rasam vada (a South Indian soup with fritters) and pesarattu (a dosa with a batter of mung beans) are particular standouts, but anything on the menu is worth trying. It's only when you step out full to bursting that you'll realise you had an entirely meat-free meal.
@cafe-madras
Kala Ghoda
Chetana
Best for: Casual catch up, vegetarian food
Location: 34 K Dubash Marg, Kala Ghoda, Fort, Mumbai 400001
Price: 565 INR / 7.50 USD
There's a lot on the menu at Chetana, but almost everyone's there for the all-you-can-eat thali. The all-vegetarian feast sees a procession of dishes that encompass everything from pickles and yoghurt, to seasonal vegetables, pulses and legumes – all served on a large metal tray. The dishes are prepared to ensure a variety of tastes and textures for a complete and varied meal: you'll have crunchy papadams, cooling raita, fresh roti or puri bread, an assortment of vegetables, and a dal or curry. Located in the heart of the hip Kala Ghoda neighbourhood, it's close to the ornate Chhatrapati Shivaji Maharaj Vastu Sangrahalaya museum and some hip shopping, but you'll probably be stuffed to the gills after eating, so plan a nap instead.
chetana.com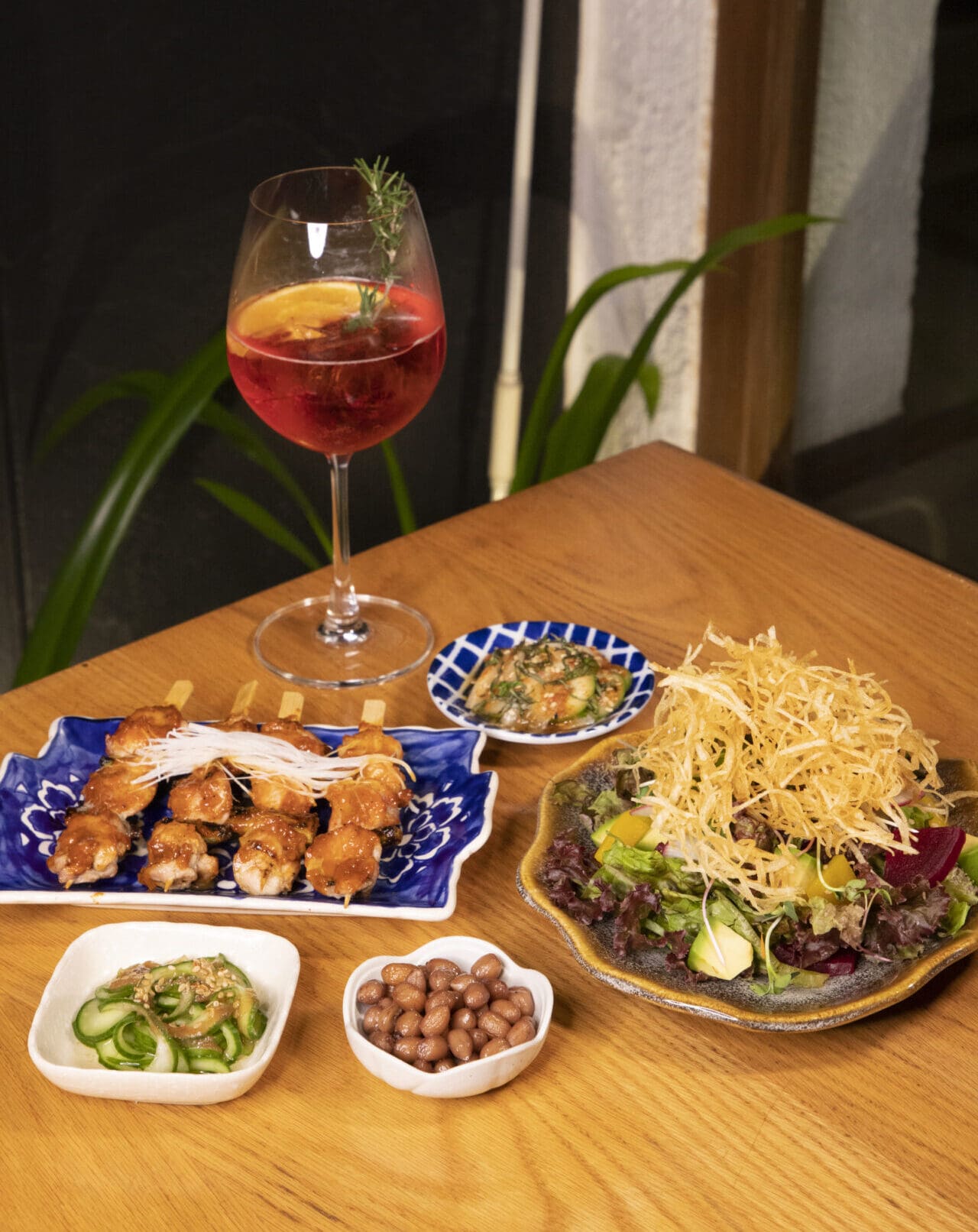 Bandra
Izumi
Best for: Authentic Japanese cooking and casual bites
Location: Sunrise Cooperative Society, Road Number 24, Khar (W), Mumbai 400050
Price: 250 INR / 3.50 USD
For proper Japanese cuisine, the city has long been starved of options, until Izumi opened in 2018. Chef Nooresha Kably spent time in Japan learning at both the Tokyo Sushi Academy and International Ramen School, and at her Bandra restaurant she offers diners authentic sushi, ramen, yakitori and agemono (Japanese-style deep-fried delicacies). The space is bright and accented with wood and Japanese textiles, but it's the food that will have you coming back, whether it's the hamaachi truffle ponzu with wasabi jelly or vegetable gyozas. It's no wonder that a Goa outpost has opened earlier this year.
@izumibandra
O Pedro
Best for: Reliably good food with live music and cocktails
Location: Unit No 2, Godrej BKC, Bandra Kurla Complex, Bandra (E), Mumbai 400051
Price: 410 INR / 5.50 USD
O Pedro's menu takes inspiration from Goa, and the food is consistently excellent, making it one of the best restaurants in Mumbai. Whether it's the seafood (don't miss O Pedro's ceviche) or the spicy fennel mustard curry, assertive flavours abound. The bar is no slouch either, with drinks like Kokum Stings (made with lip-puckering kokum-infused rum) and the Vasco Sour – a Goan twist on a Pisco sour – transporting you straight to the beach. On weekends, there's live music, but no matter when you visit, a meal at O Pedro is a must, and an excellent showcase for the city's evolving dining scene.
opedromumbai.com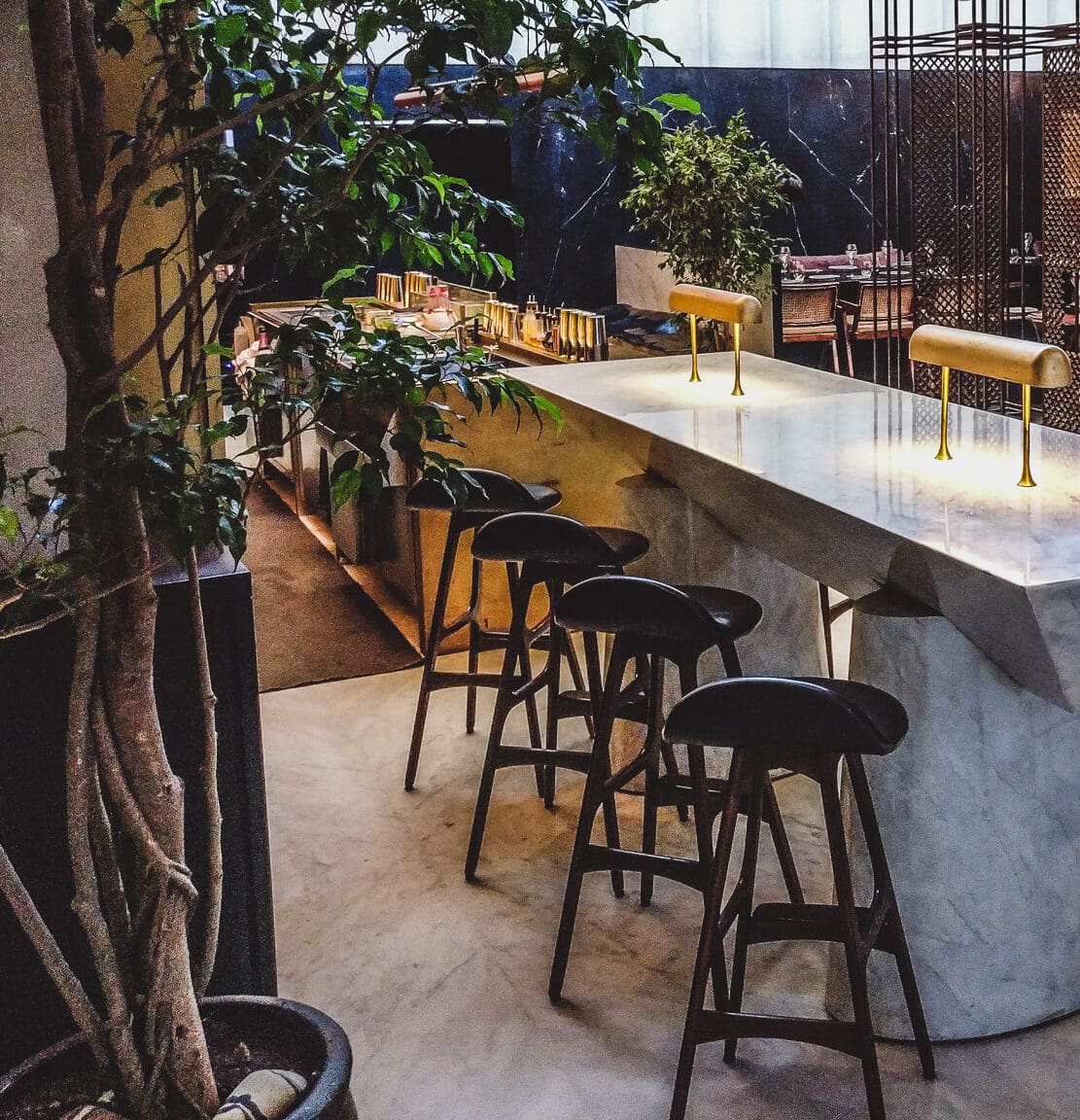 Lower Parel
Masque
Best for: Impressive interiors, Indian tasting menu 
Location: Unit G3, Laxmi Woollen Mills, Shakti Mills Lane, Off Dr E Moses Road, Mahalakshmi, Mumbai 400011
Price: 4150 INR / 55 USD for a ten course tasting menu
The tasting menu at Masque changes often, but what stays the same is the inspiration each dish takes from culinary traditions around the country. Ingredients are sourced from different corners of India and put together inventively; currently on the menu is a blackened Jerusalem artichoke dish, served with patudi, a chickpea flour pancake from Uttarakhand. The restaurant is housed in a former textile mill and the cavernous, industrial space is an oasis in a sometimes overwhelming city, with high ceilings and a sense of quiet luxury. For private dinners or a special experience, ask to book the 12-seater Masque Lab, a distinct dining room that serves the most inventive dishes the kitchen can muster. The cocktail bar at Masque is also considered one of the best in the city.
masquerestaurant.com
Grant Road
Soam
Best for: all-vegetarian street food, a stand-out mango lassi
Location: Sadguru Sadan, Babulnath Road, Grant Road, Mumbai 400007
Price: 160 INR / 2 USD
This all-vegetarian restaurant will change your perception of plant-based food. Before it was a trend, Soam's seasonal menu showcased the best of regional food, mainly from the neighbouring states of Rajasthan and Gujarat. It's one of few places in Mumbai that serve a proper mango lassi, which is best paired with the dal dhokla – a dal made with split pigeon peas and wheat flour. The aam paana, a raw mango cooler, is also an excellent order, and in the winter, undhiyo – a vegetarian dish cooked in an earthen pot – is a must-have. If you're visiting at the weekend, make sure to factor in enough time for the queue to get in.
@soamrestaurant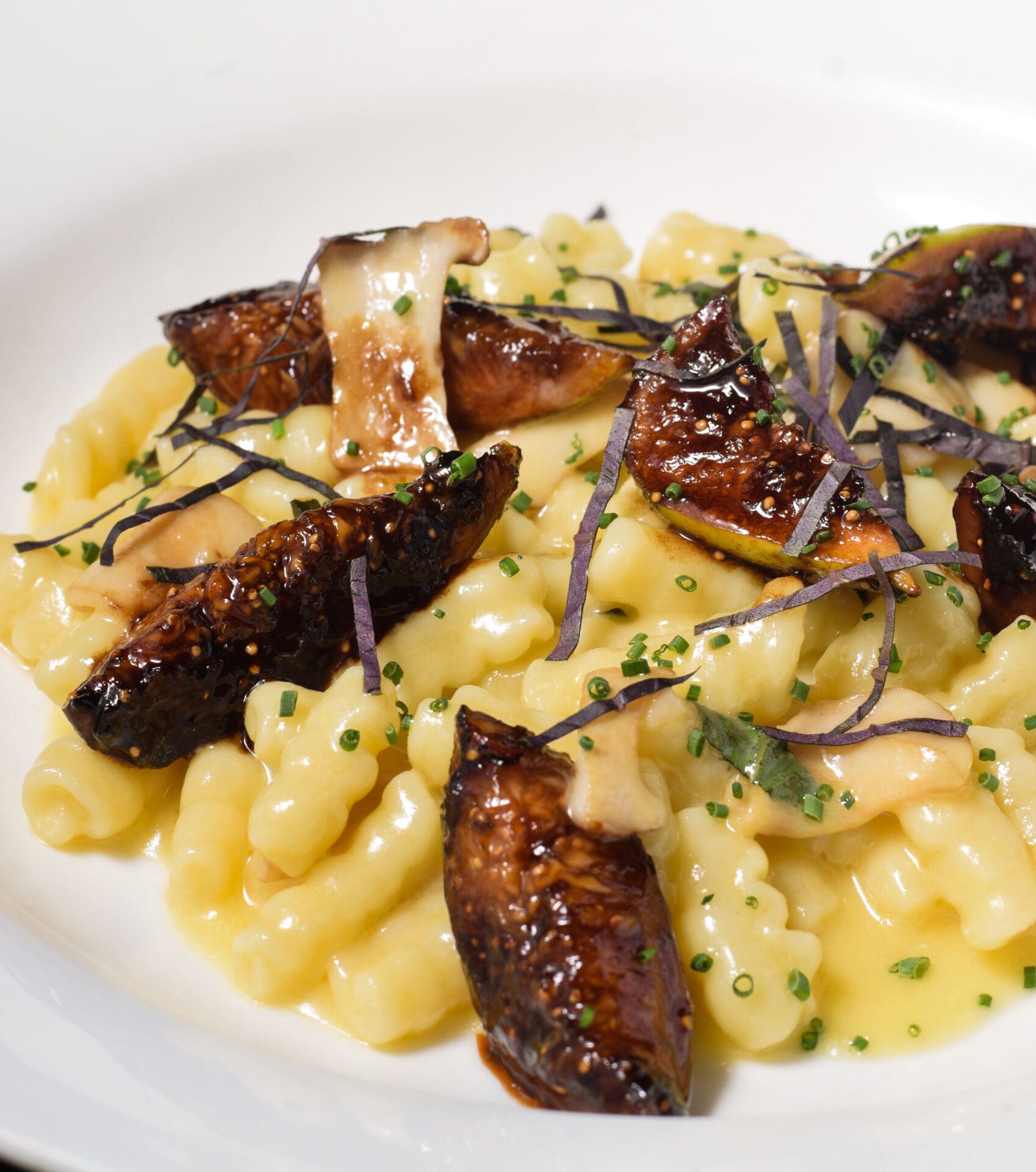 Colaba
The Table
Best for: Fancy but fun atmosphere
Location: Kalpesi Trust Building, Apollo Bunder, Colaba, Mumbai 400039
Price: 600 INR / 8 USD
This Colaba stalwart has been around for 11 years and is one of the principal forerunners in Mumbai's small-plate dining scene. Its salads are well loved and very popular at lunchtime, and the vegetables for the Soho Salad are sourced from the restaurant's farm in Alibaug, a coastal town just outside Mumbai. Perennial favourites include the boneless chicken wings, shrimp dumplings and courgette 'spaghetti,' but the diverse menu has something for everyone. The downstairs area is great for people-watching, and if you're booking ahead, try and snag the communal table, which is positioned right beside the bar.
thetable.in
Cuffe Parade
Thai Pavilion
Best for: Flavour-packed Thai cooking
Location: President, Mumbai – IHCL Selections, 90 Cuffe Parade, Mumbai 400005
Price: 650 INR / 8.50 USD
At Thai Pavilion, the city's oldest Thai restaurant, classics are served in a moody, luxurious setting. Before the current trend of chefs travelling the world, Thai Pavilion's former head chef spent months in Thailand learning from local families; twenty-odd years later, the food has stayed true to those traditional recipes. Whether you order the som tam or pad thai, chicken satay or silky bean curd in black bean sauce, you won't be disappointed. Book ahead though, because the restaurant is a favourite with families that live in the area.
seleqtionshotels.com
Looking for a pre-dinner aperitif? Beeline for these Mumbai bars, as recommended by a local writer. If you are bedding down for the night, consult our guide to the city's best hotels, brimming with character.