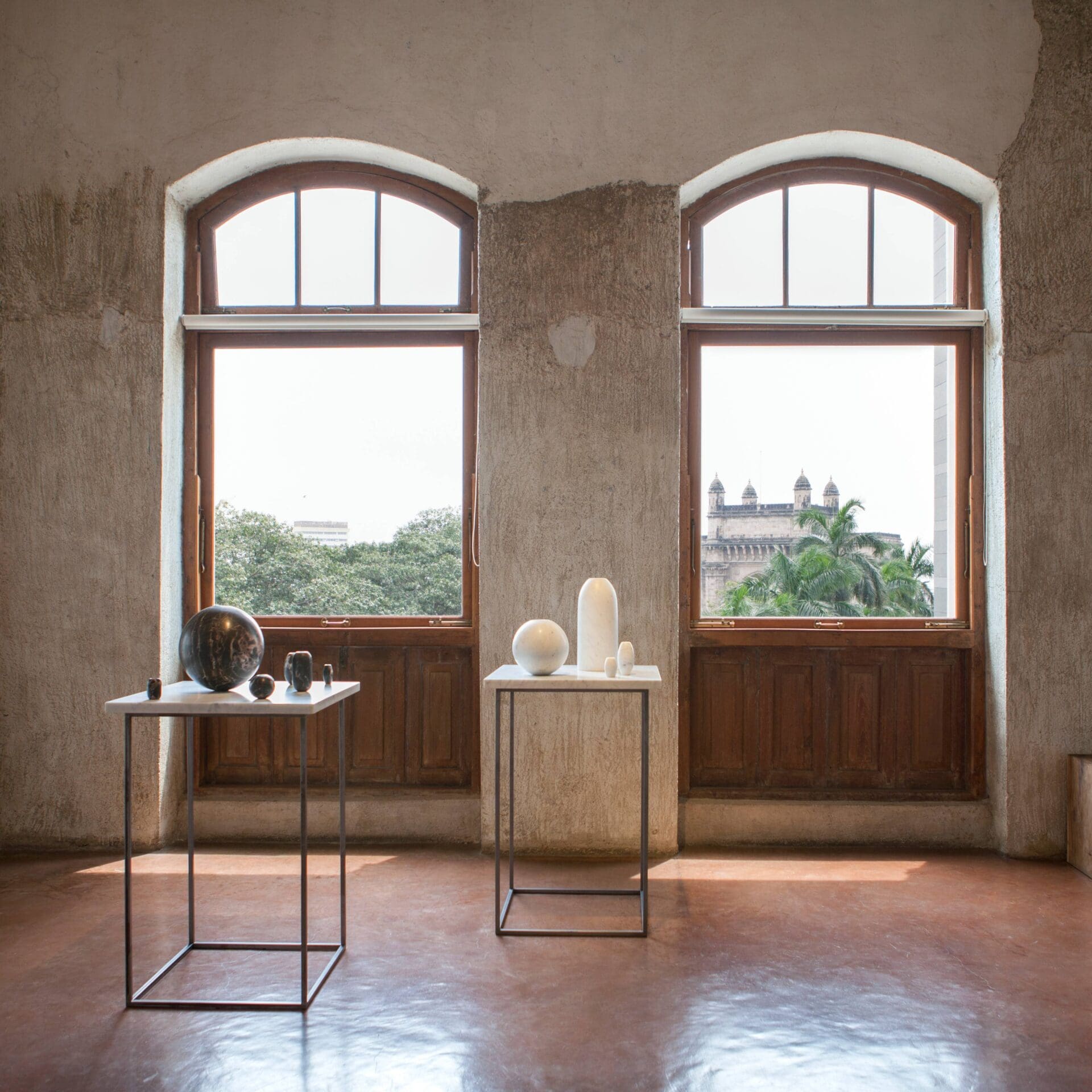 Mumbai's nascent art scene is best experienced through the city's slew of brilliant art galleries, which play host to an eclectic lineup of exhibitions showcasing some of India's most exciting talent. Regular events like Art Night Thursdays and the annual Mumbai Gallery Weekend are particularly worth watching out for. Since most of the galleries are concentrated in South Mumbai, you can cover many of them in one go with an art walk through key neighbourhoods such as Colaba (followed by lunch in one of Mumbai's best restaurants). The best part is, there's no entry fee to view any of the exhibits – so you can feast your eyes on as many oeuvres as you like. From modern art to historic collections, this Mumbai art gallery list is a good place to start.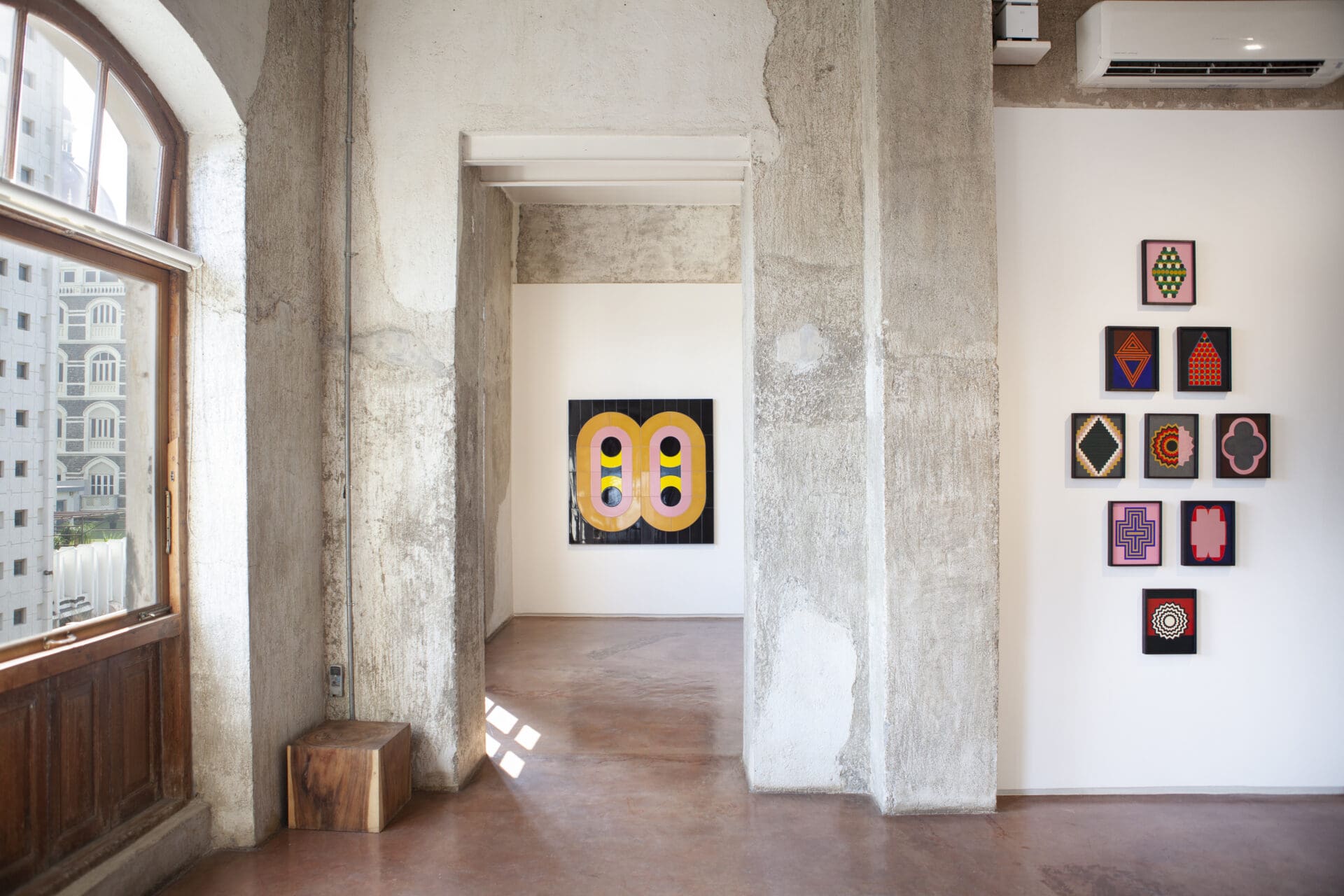 Colaba
Jhaveri Contemporary
Best for: Artists of the South Asian diaspora 
Location: 3rd Floor, Devidas Mansion, 4 Merewether Road, Apollo Bandar, Colaba, Mumbai
Started by two sisters in 2010, Jhaveri Contemporary is known for representing the South Asian diaspora across the world. The South Mumbai gallery also focuses on mining lesser-known art histories and facilitating a dialogue between artists, curators and historians. Its exhibitions showcase works of celebrated luminaries like Rana Begum, sculptor and ceramicist Lubna Chowdhary and the late Mrinalini Mukherjee, as well as providing a platform for emerging Indian artists. Housed in a beautiful heritage building, this Mumbai art gallery opens to views of the iconic Gateway of India and Taj Mahal Tower hotel from its windows, which provides a fittingly beautiful backdrop.
jhavericontemporary.com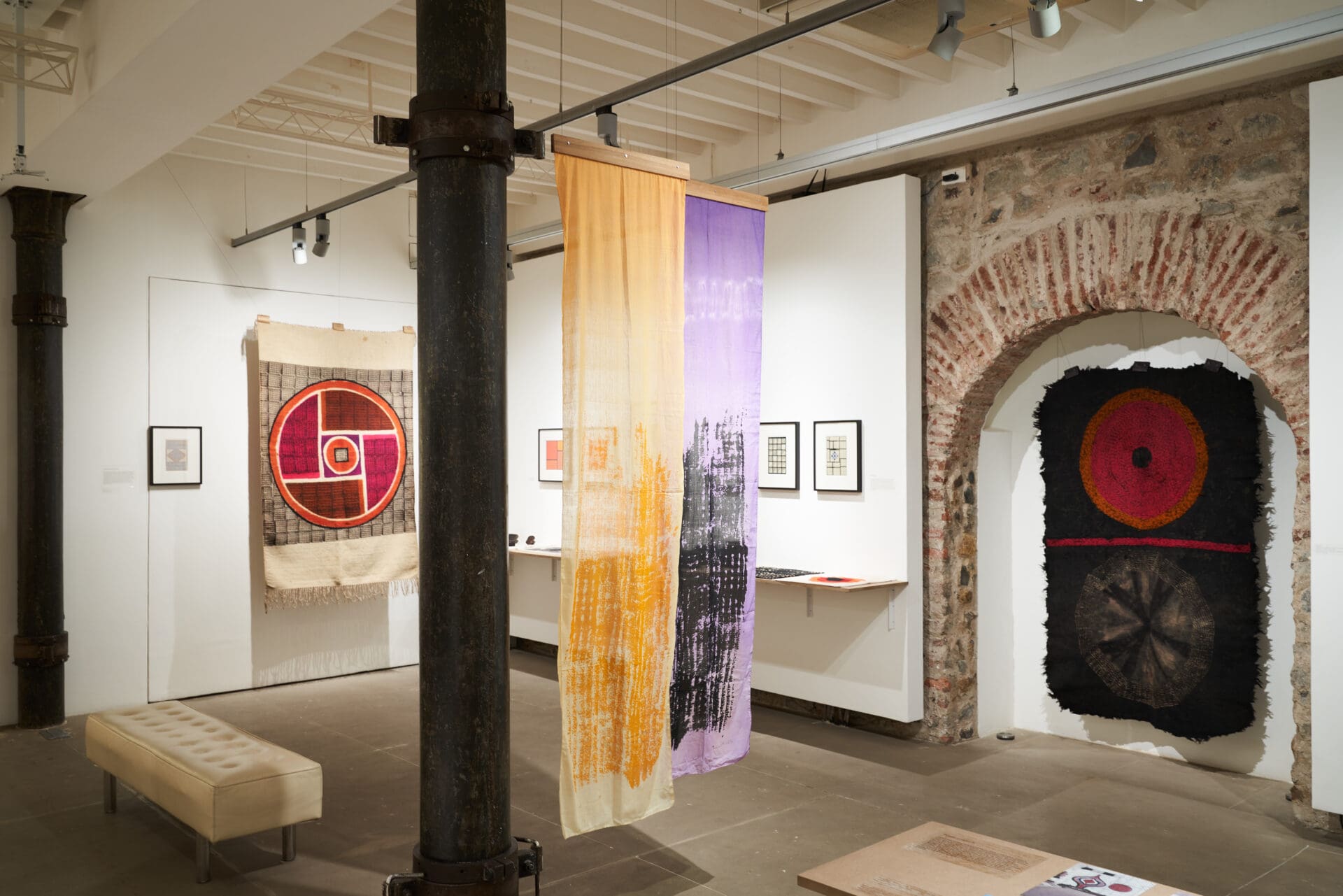 Chatterjee & Lal
Best for: Modern and contemporary art and historical material
Location: 01/18, Kamal Mansion, Floor 1, Arthur Bunder Road, Colaba, Mumbai
Chatterjee & Lal was formed in 2003 by husband and wife duo Mortimer Chatterjee and Tara Lal in the heart of the city's art district in Colaba, South Mumbai. The gallery remains a fixture of Mumbai's art scene, with a focus on bringing the works of emerging and mid-career artists to the fore. But in recent times, its programming has included historical material that adds to the corpus of knowledge on 20th century art and design. From participating in recognised art fairs such as India Art Fair and Art Dubai Contemporary, and sharing their insights in national and international publications, the gallery and its founders are making strides in making art more exciting for everyone.
chatterjeeandlal.com
TARQ
Best for: Indian art by young contemporary artists
Location: F35/36, Dhanraj Mahal, Apollo Bunder, CSM Marg, Colaba, Mumbai 
Located on two levels in a quiet nook in South Mumbai's Colaba, TARQ thrives on creating a meaningful conversation around art and its myriad connotations and contexts. Alongside exhibitions, the gallery also focuses on outreach programmes, educational workshops, talks, and gallery walk-throughs. It aims to engage with a diverse audience and build an informed viewership for contemporary art, making it a valuable incubator for young artists. Sameer Kulavoor, Saju Kunhan, Rithika Merchant and Garima Gupta are just a few of the many names who've showcased their work at TARQ. If you work up an appetite contemplating all that creativity, head to The Table, an upscale Italian restaurant just a few minutes walk away (as featured in our guide to Mumbai's best restaurants).
tarq.in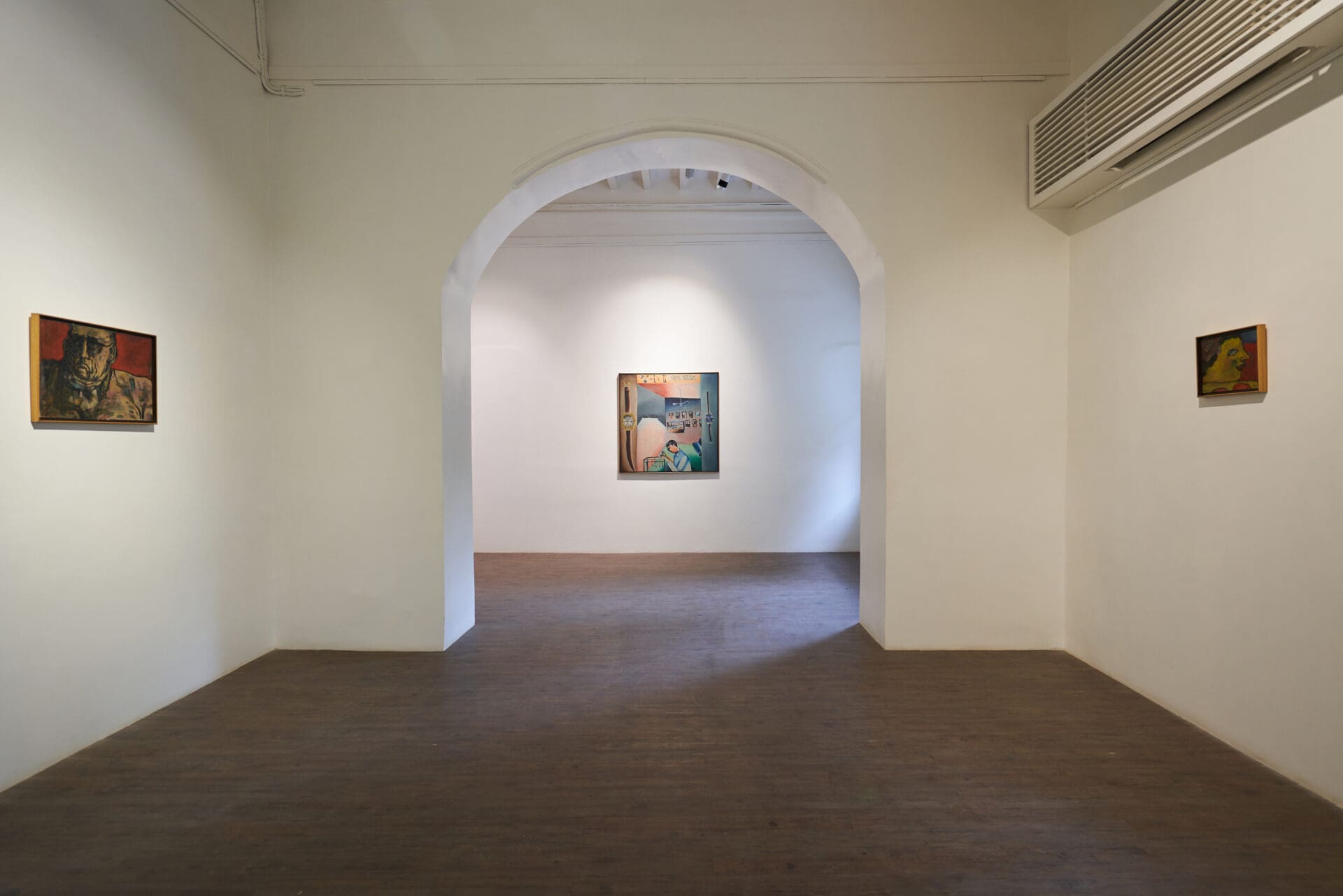 Akara Art
Best for: Modern and contemporary art
Location: 1st Floor, 4/5 Churchill Chambers, 32 Mereweather Road, Colaba, Mumbai
Akara Art lies in a heritage building in the Colaba art district and is one of the leading modern and contemporary galleries in Mumbai. It represents an eclectic range of artists and curates exhibitions that span a variety of genres and media. Over the years, Akara Art has collaborated with the estates of artists such as Amrita Sher-Gil, Piraji Sagara and Prodosh Das Gupta among others. It continues to showcase the fundamental diversity of Indian art, blending the rich traditions of modernism with the innovations of contemporary art. If you are in the mood for some shopping after your gallery visit, head to Colaba Causeway just a few minutes away.
akaraart.com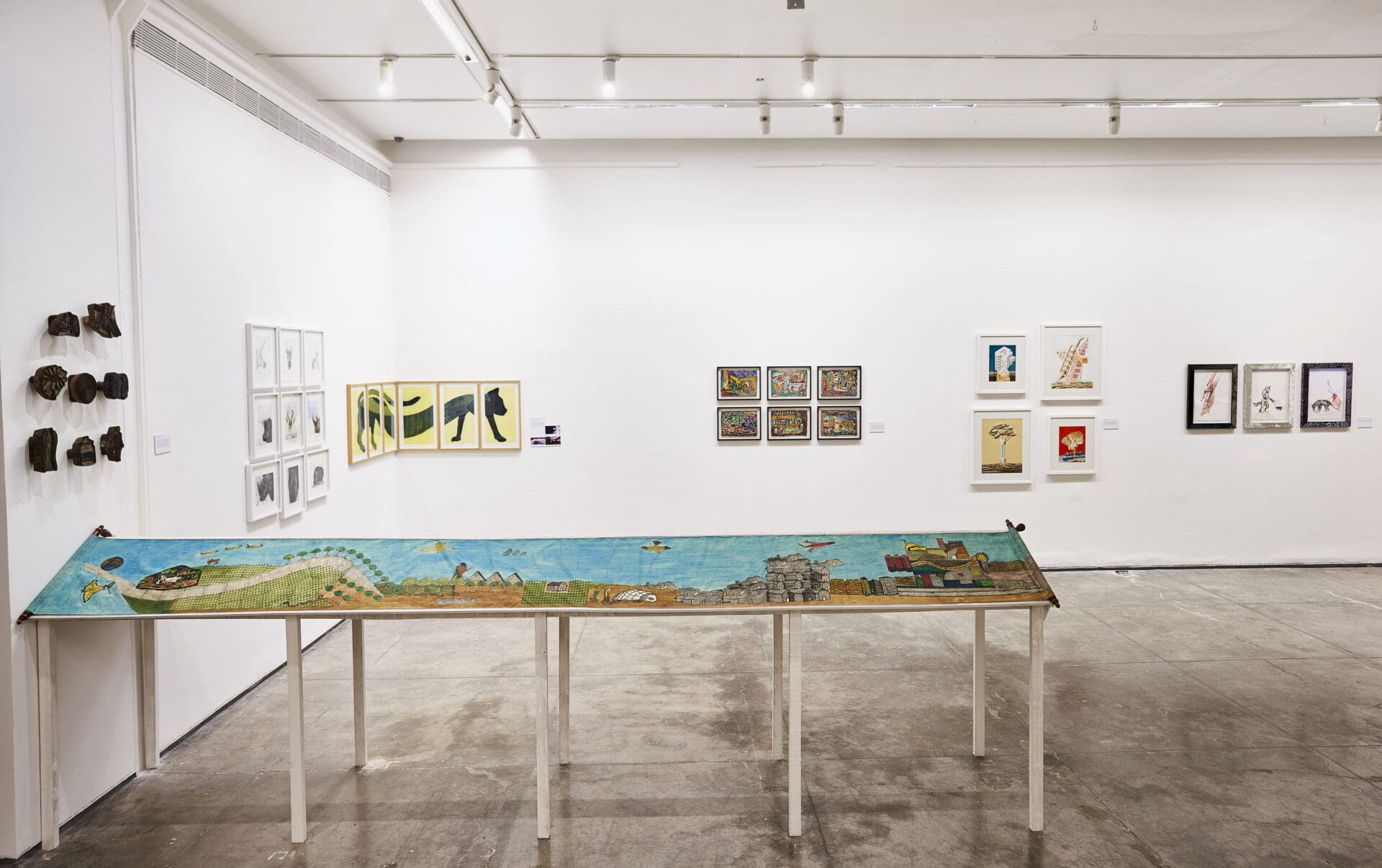 Fort
Chemould Prescott Road
Best for: contemporary and modern art 
Location: 3rd Floor, Queen's Mansion, Prescott Road, Fort, Mumbai 
Chemould Prescott Road was established in 1963 by legendary gallerists (and husband and wife duo) Kekoo and Khorshed Gandhy and was among the first in India to focus on modern and contemporary art. Some of the biggest names in the art world like S. H. Raza and Anju Dodiya were showcased at the gallery in its early days, cementing this Mumbai institution's reputation. It's currently helmed by the founders' daughter Shireen Gandhy, who moved the gallery to a loft-like setup in a historic building on Prescott Road in 2007. Chemould is known for its contemporary programme, spanning younger, mid-career and senior artists whose works are at the forefront of the national and international art scene.
gallerychemould.com
Method Art Space
Best for: Contemporary, experimental art, primarily by Indian artists exhibiting for the first time
Location: 86, Nagindas Master Road, Kala Ghoda, Fort, Mumbai
An independent gallery that doesn't believe in adhering to art world norms, Method Art Space gives its young artists complete freedom to choose and display the works they want, creating a welcoming community atmosphere that provides access for all to enjoy art. While the Kala Ghoda outpost mostly showcases fine art and installations, there's also a space in the Bandra neighbourhood where one can view photography, digital and video exhibitions in an informal cafe setting. Method Art Space also sells artworks with a price range that's affordable for young, new collectors.
themethod.in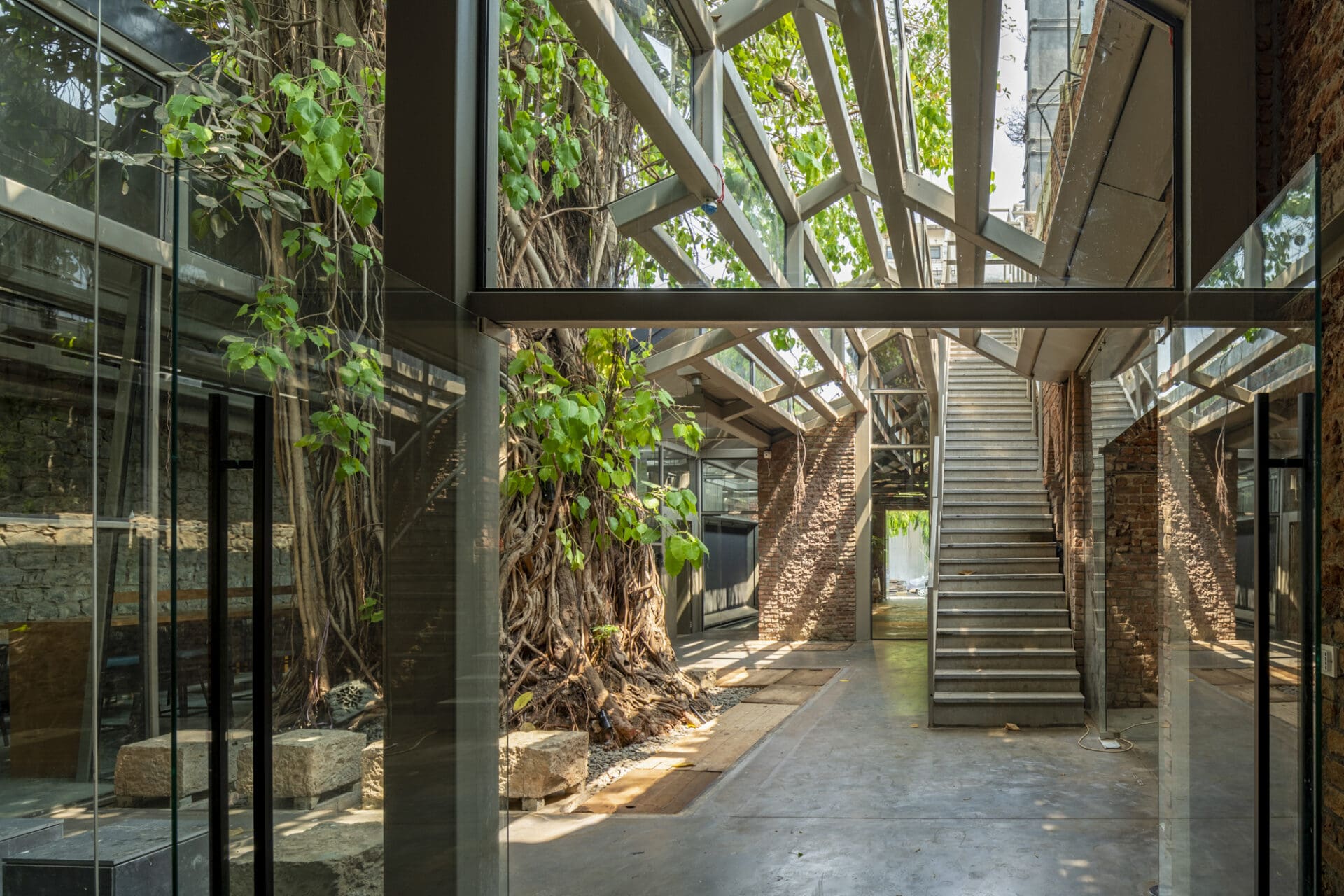 IF.BE
Best for: Interdisciplinary art and architecture exhibitions
Location: 10-12, Calicut Road, Ballard Estate, Fort, Mumbai
IF.BE is more than just an art gallery. Doing away with the traditional white cube gallery structure, the 10,000 sq ft space was once an ice factory in the city's dockyards, and has since been revamped by Malik Architecture. Remnants of the building's past are showcased under glass at the entrance in a bid to preserve Ballard Estate's industrial heritage. The multidisciplinary art space also houses a library, shop and performance venue for music and movement arts, along with exhibition spaces for shows on architecture and photography. When here, drop by the Banyan Tree Cafe for sumptuous salads, or the Native Bombay for contemporary local delicacies.
ifbe.space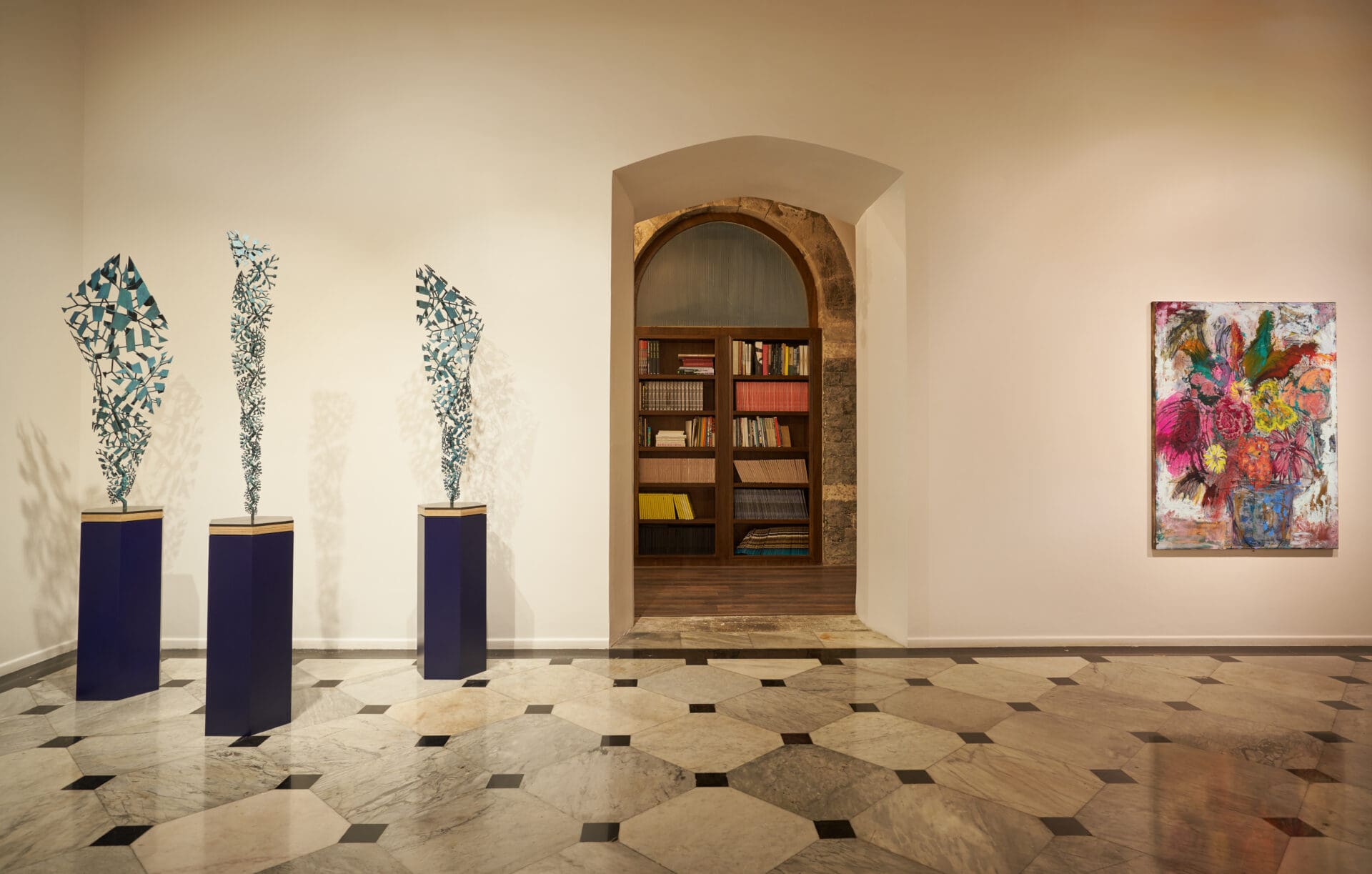 Galerie ISA
Best for: International contemporary art
Location: Kamani Chambers, Ground Floor, Ramji Kamani Marg, Ballard Estate, Mumbai
Galerie ISA is a leading proponent of international contemporary art in the Indian subcontinent, showcasing works of established as well as mid-career artists like Gregor Hildebrandt, Idris Khan, and Adrian Ghenie. Even younger artists such as Maha Ahmed and Haroun Hayward are given a platform here. In 2021, the gallery opened its doors to a second space adjacent to its current location called Galerie ISA 9, offering private viewing rooms as well as the flexibility of having two shows occurring at once. It's worth paying the galleries a visit for the architecture alone, where ornate Corinthian column capitals meet dramatic arches built in exposed red brick.
galerieisa.com
Worli
Tao Art Gallery
Best for: Modern and contemporary Indian art
Location: 165, The View, Dr Annie Besant Road, Worli, Mumbai
Established by art connoisseur and self-taught artist Kalpana Shah, Tao Art Gallery has displayed works of celebrated artists like MF Husain and Tyeb Mehta since its inception. The modern art gallery has curated and conceptualised exhibitions showcasing different forms of art including painting, photography, sculpture, performance art and new media. It focuses on building thought-provoking experiences and inviting a dialogue on visual arts. One can also attend workshops, talks and interactive sessions it conducts from time to time. Tao Art Gallery is located close to the Nehru Centre, which showcases an enticing mix of science, arts and cultural programmes, and houses Mumbai's iconic planetarium.
taoartgallery.com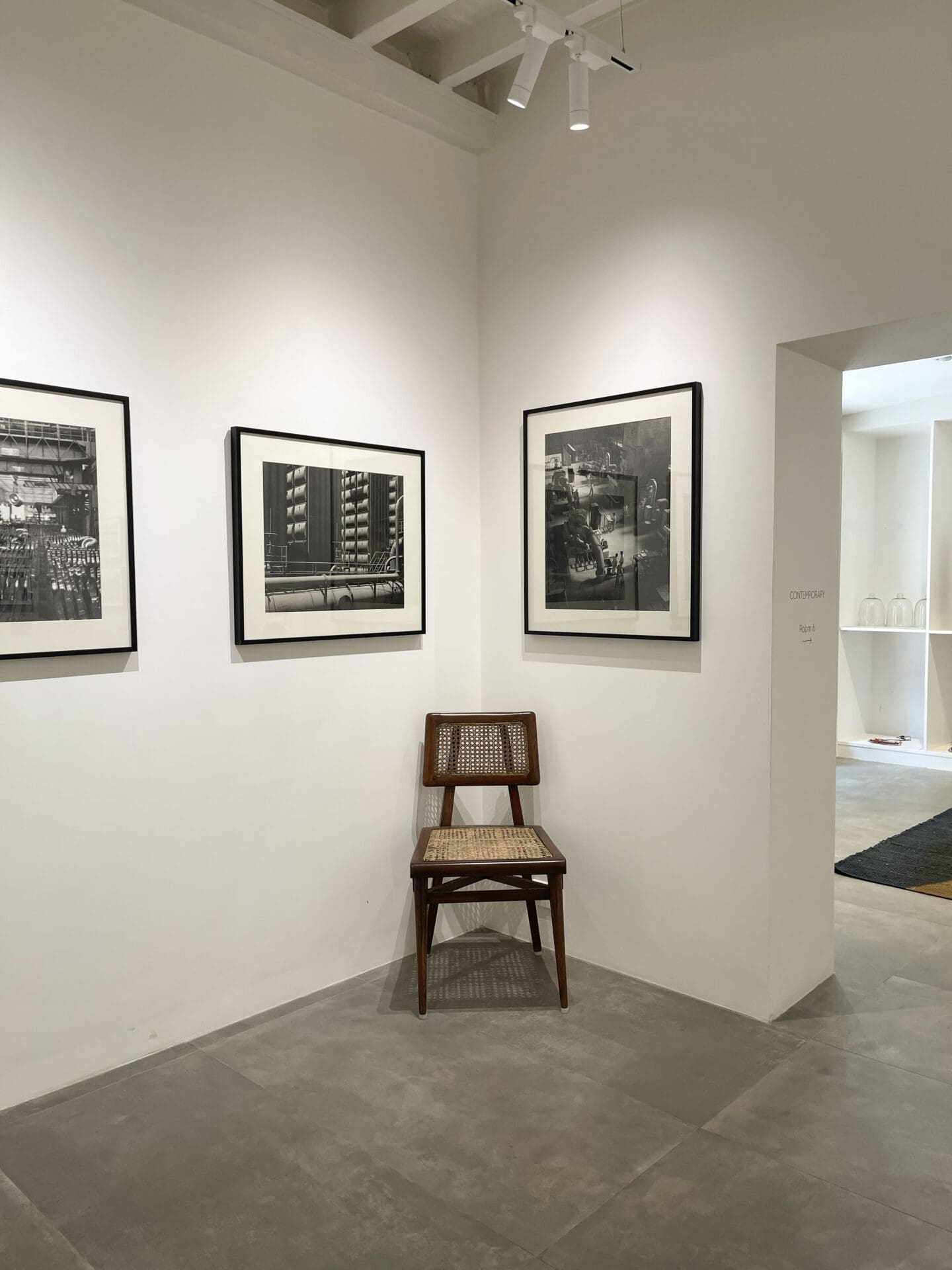 Girgaon
47-A
Best for: Design exhibits in an informal setting
Location: 47-A Khotachi Wadi, Ambewadi, Girgaon, Mumbai 
A recent addition to our Mumbai gallery list, 47-A is located in the heart of Khotachi Wadi, a heritage enclave in Mumbai that has retained its Portuguese architectural legacy. Founded as a collaboration between Baro Market and Chatterjee & Lal, the art gallery comprises a number of discrete spaces inside a converted 19th-century home built in the Portuguese colonial style. 47-A is one of the first galleries for design in South Asia, and its programming sheds light on a wide variety of design practices active in India, both contemporary and historical, with a mix of well-known designers and those deserving of discovery. When here, take a walk around the neighbourhood to be transported to a bygone era. You may run into fashion designer James Ferreira – Khotachi Wadi's most celebrated resident.
instagram.com/47a.design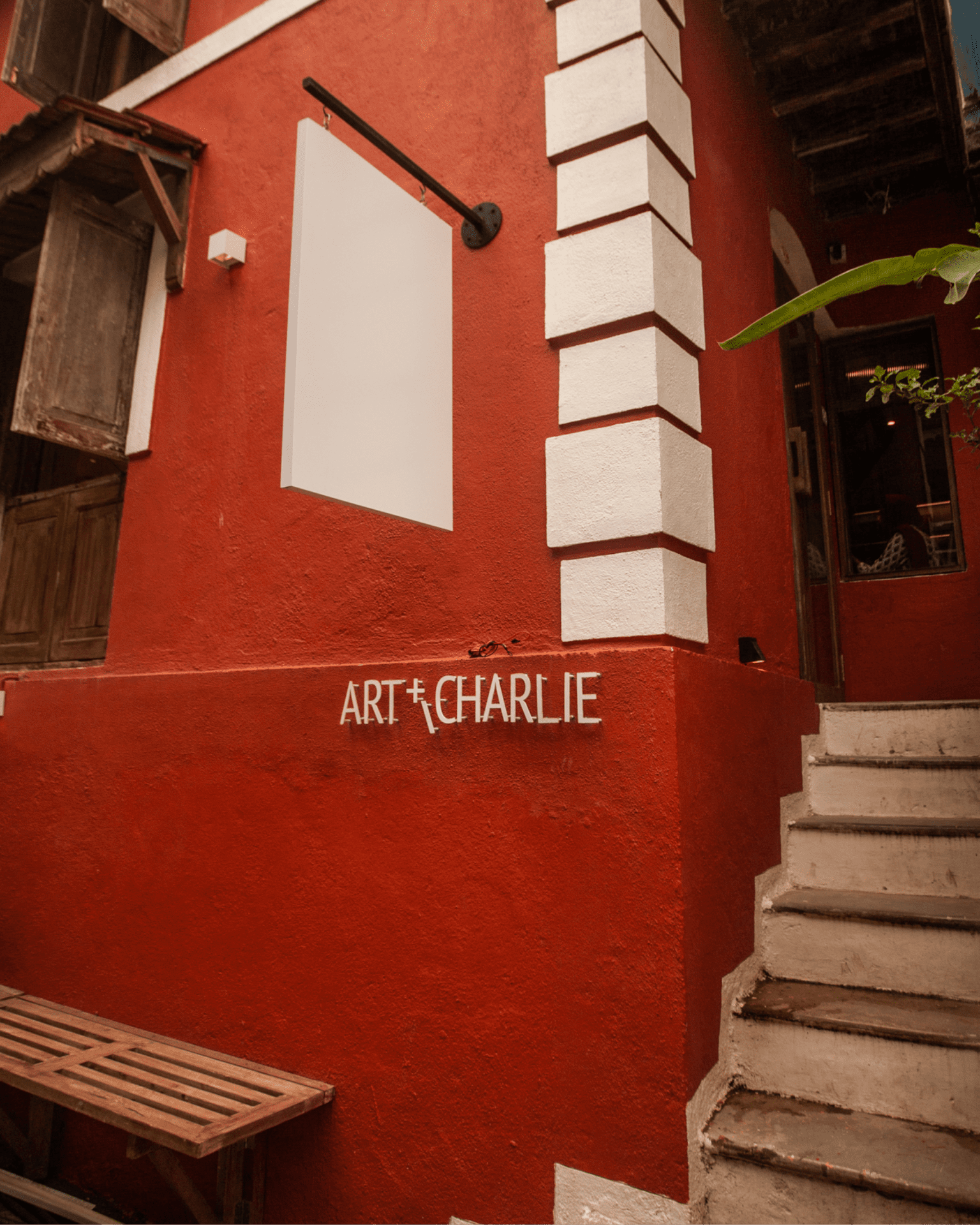 Bandra
Art and Charlie
Best for: emerging art and performance
Location: 71A Pali Village, New Red House, Pali Mala Road, Bandra West, Mumbai, Maharashtra 400050
A recent addition to Mumbai's creative scene, Art and Charlie is a gallery, performance venue, gift shop and cafe housed in a bright red bungalow in Bandra. Catch comedy shows, dance and music, alongside an evolving programme of exhibitions and workshops. Grab a coffee from the Subko window (a 'down the rabbit hole' ode in this Alice in Wonderland-inspired space) as you head in.
artandcharlie.com
Culture can be thirst-quenching work. Continue your tour of Mumbai by way of the city's best bars.