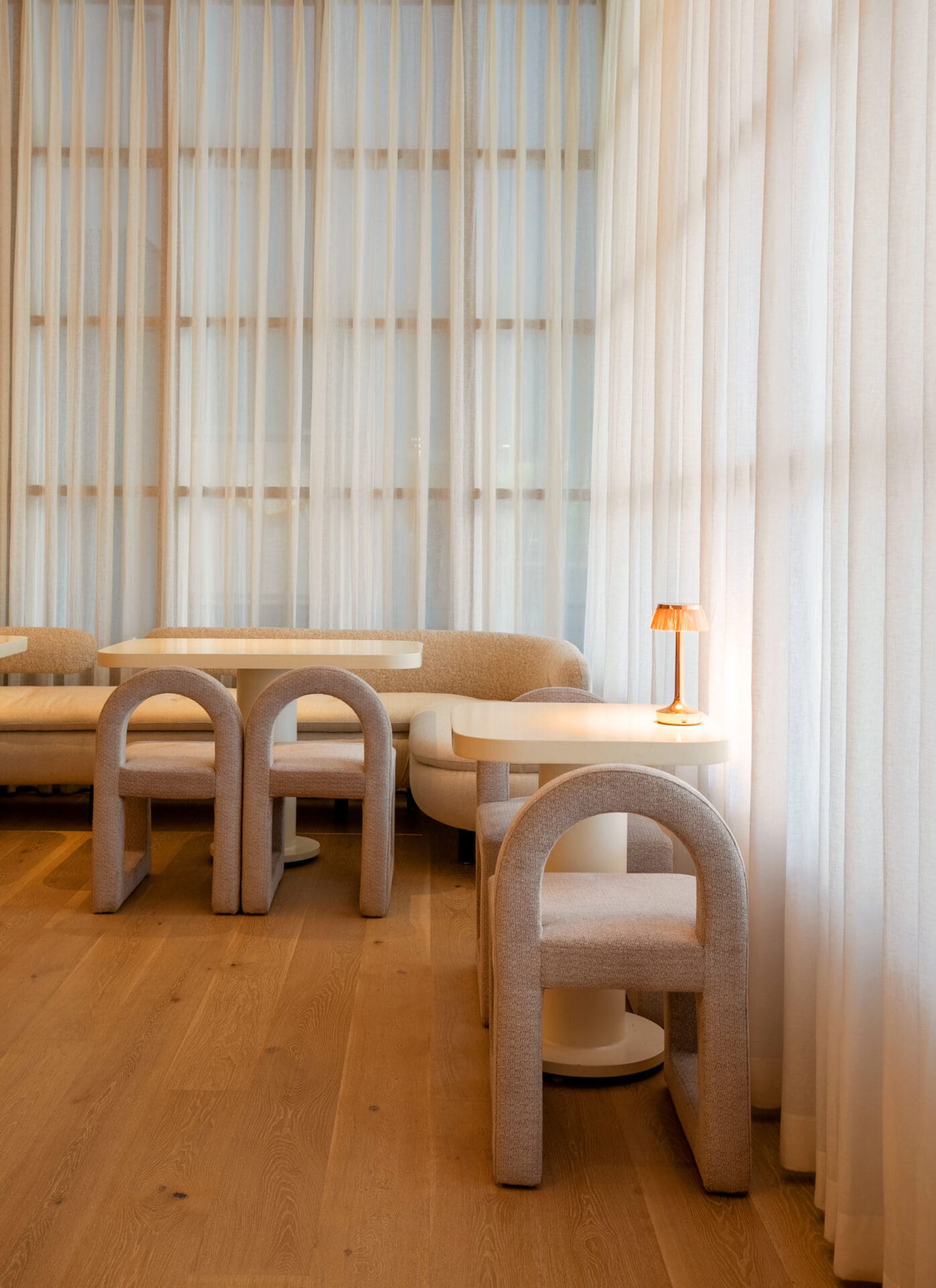 Mumbai's cocktail scene was on the cusp of a revolution when the pandemic hit, taking its cues from global trends. The good news is that neighbourhoods like Lower Parel and Bandra have continued to flourish with new bar openings, which are the perfect precursor for exploring the city's renowned nightlife (for more on that, check out our guide to live music in Mumbai).
The city's best restaurants have also invested more in their bar menus. Bottles of infusions, tinctures and chilli syrups make use of local produce, offering an innovative twist on classic concoctions while giving a sense of place to each creation. Many of Mumbai's prettiest pours can be found in the city's clutch of beautiful hotels. The tropical heat requires a late-evening cool down; when the time comes to sit back and watch the sun set, we've got you covered. From cocktails to craft beers, these are the best bars in Mumbai.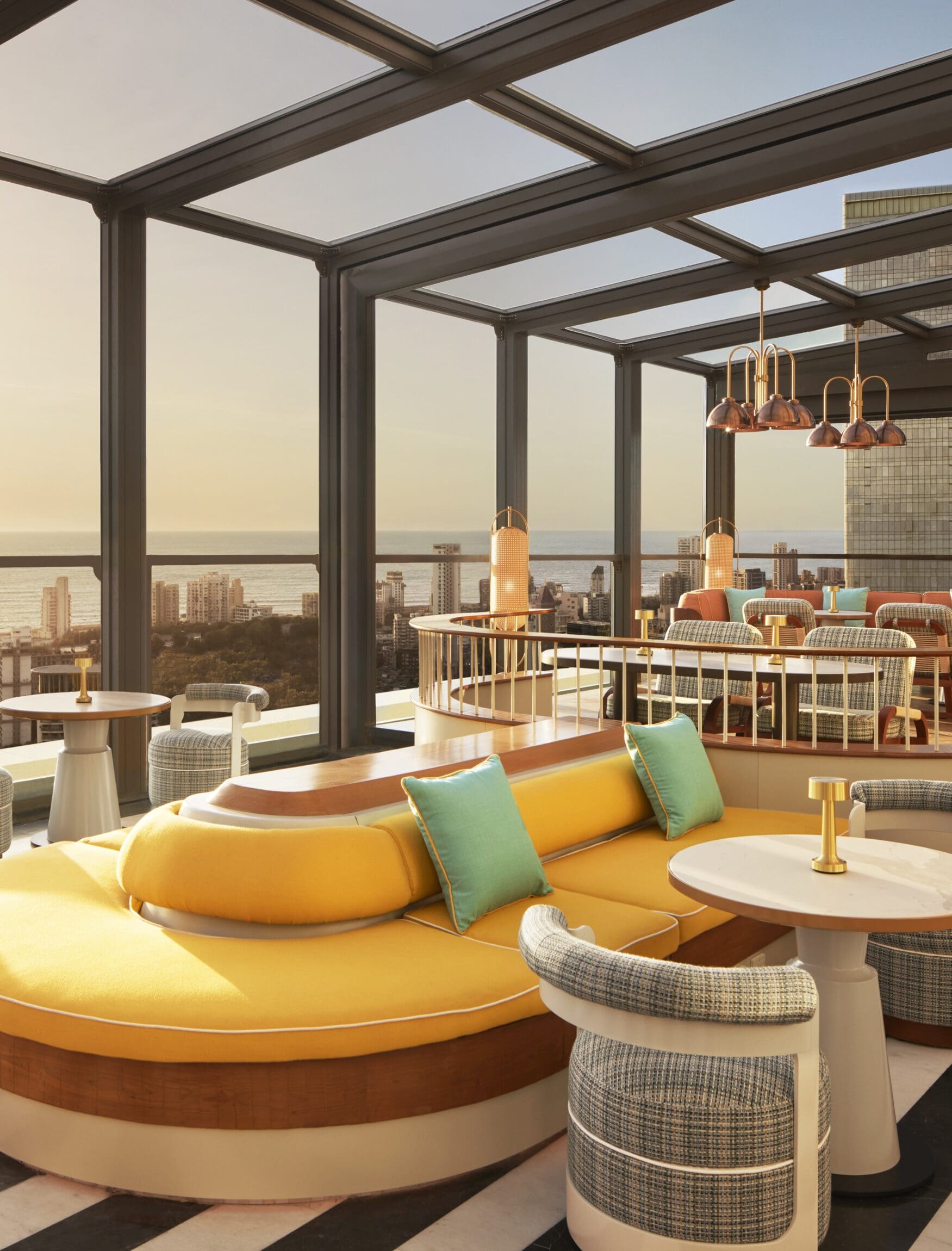 Worli
Aer Bar and Lounge at Four Seasons Hotel
Best for: A celebration, the best rooftop bar in Mumbai
Location: 1/136 Dr E Moses Road, Worli, Mumbai 400018
Price: 9.50 INR / 11 USD
Located on the top of the city's Four Seasons Hotel (as featured in our guide to the best hotels in Mumbai), Aer serves up spectacular views of the nearby Mahalakshmi racecourse, the everchanging Mumbai skyline, and the Arabian Sea beyond. Open daily from 5pm, it is one of the best rooftop bars to visit at any time of year, thanks to a new retractable roof. The design draws on Art Deco interiors, while a sophisticated cocktail menu includes all of the classics, alongside some zesty highballs and signature drinks. Try the Compass Rose, which stirs tequila with charred pineapple, passion fruit, lemon and Jalapeño.  If you're feeling peckish, the sushi and flatbreads are easy orders, but pretty much everything on the menu is excellent. With its chic surrounds and adventurous drinks list, it's easy to see why Aer has established itself as one of the best bars in Mumbai.
Slink & Bardot
Best for: Weekend drinks that run very late
Location: Thadani House, Worli Village, Mumbai 400030
Price: 800 INR/10 USD
Hidden away in Worli village, Slink & Bardot artfully fuses French and Indian flavours. The space unfolds into different rooms, with plenty of intimate nooks and cosy velvet corners. An extensive drinks menu covers all bases, including interpretations of classic cocktails. Devil's Share adds a spicy kick to a margarita, while Bombay Buck is a dairy-free variation on a Moscow mule, mixing white rum, ginger, almond milk and coconut. The dining menu follows a similar theme, with its twist on global dishes such as grilled chicken, lobster rolls and Philly cheese pav sliders. Finally, for those craving a great steak, Slink & Bardot's rendition here is one of the better ones in the city, with a Japanese-style miso marinade.
Lower Parel
PCO
Best for: Fun night out in Lower Parel
Location: NRK House, Senapati Bapat Marg, Lower Parel, Mumbai 400013
Price: 750 INR / 9.50 USD
When it opened in 2012, PCO, which stands for Pass Code Only, was a novel, hush-hush speakeasy in New Delhi. It has now opened a spot in the heart of Mumbai's Lower Parel, which is already a local favourite. Despite its name, getting in is never a problem: once past the metal door, you'll find a lively outdoor space with an Art Deco-inspired central bar serving prohibition-era drinks. Spin the mood cocktail wheel for a bespoke libation, customised to your taste. We also recommend the tequila-based Twisted Paloma.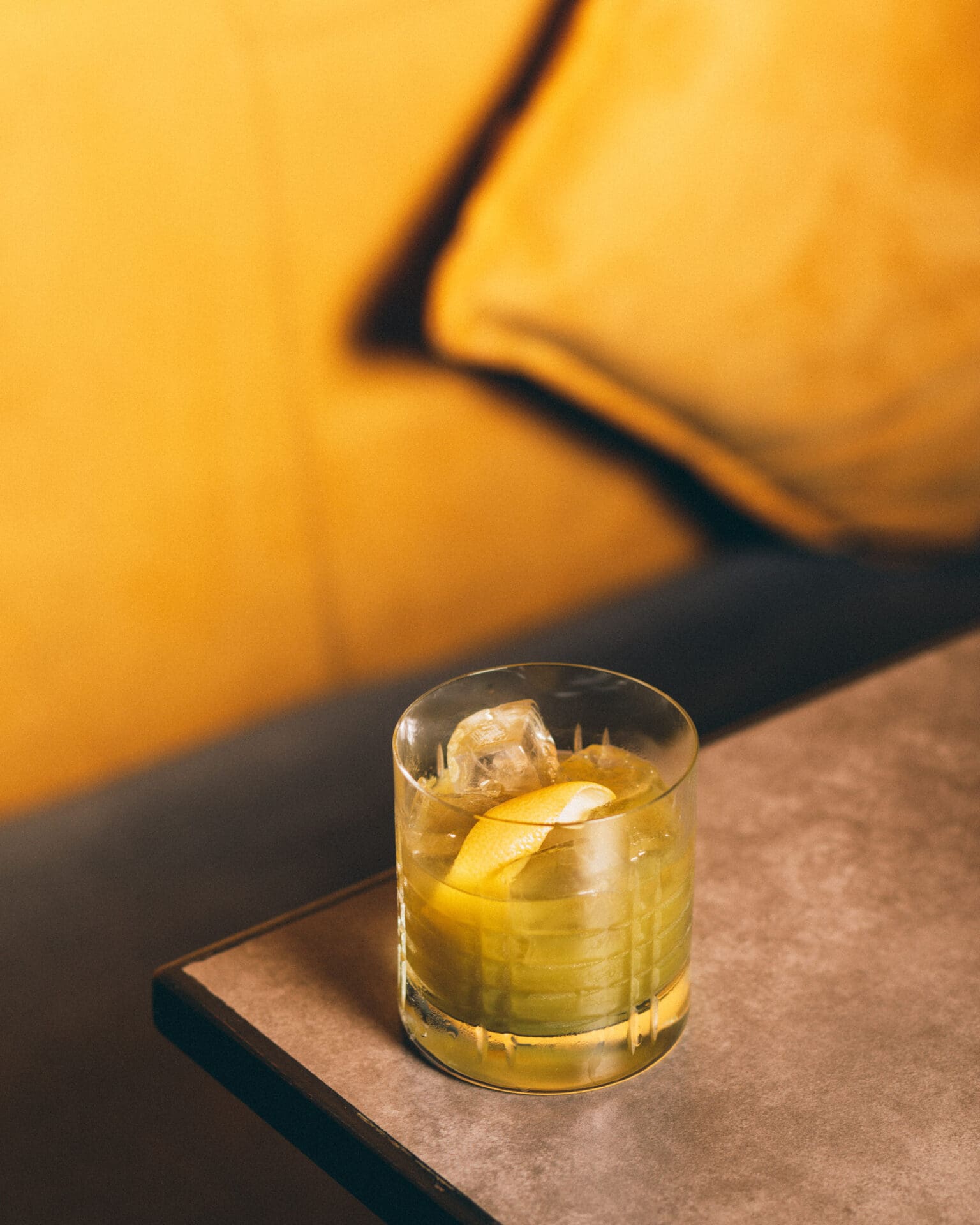 Koko
Best for: A memorable night out
Location: C-2, Trade World, Kamala Mills Compound, Lower Parel, Mumbai 400013
Price: 695 INR / 9 USD

A buzzy restaurant and bar that's spread across 6,500 sq ft in Lower Parel, it's no wonder that weekends so often see revellers go straight from dinner to drinks to dancing at Koko. Most regulars consider it a fool-proof weekend spot. Their cocktails take inspiration from Asia, with the rum-based Funky Buddha coming up tops. The more adventurous should try the Tom Yum Cup, which takes the beloved Thai soup and gives it a vodka twist. To accompany your drinks, dim sum and sushi make perfect sharing plates for those looking to nibble at the bar.
The Living Room at Masque
Best for: A quiet catch up
Location: Unit G3, Laxmi Woollen Mills, Shakti Mills Lane, Off Dr E Moses Road, Mahalaxmi, Mumbai 400011
Price: 895 INR / 11.50 USD
The Living Room is adjoined to Masque, one of Mumbai's best and most notable fine-dining restaurants. Bartender Akush Gamre's signature cocktails are heavy on technique and flavour. The final pour is deceptive: drinks often emerge completely clear, disguising the intense flavours that await. Gamble, a cocktail made with pisco and mezcal along with guava, celery leaf, sea buckthorn and mango ginger, is a favourite, and typifies how the award-winning bar has landed on Asia's 50 Best Bars long list. Paired with bar bites, The Living Room is an excellent place to catch up and savour both the company and the cocktails.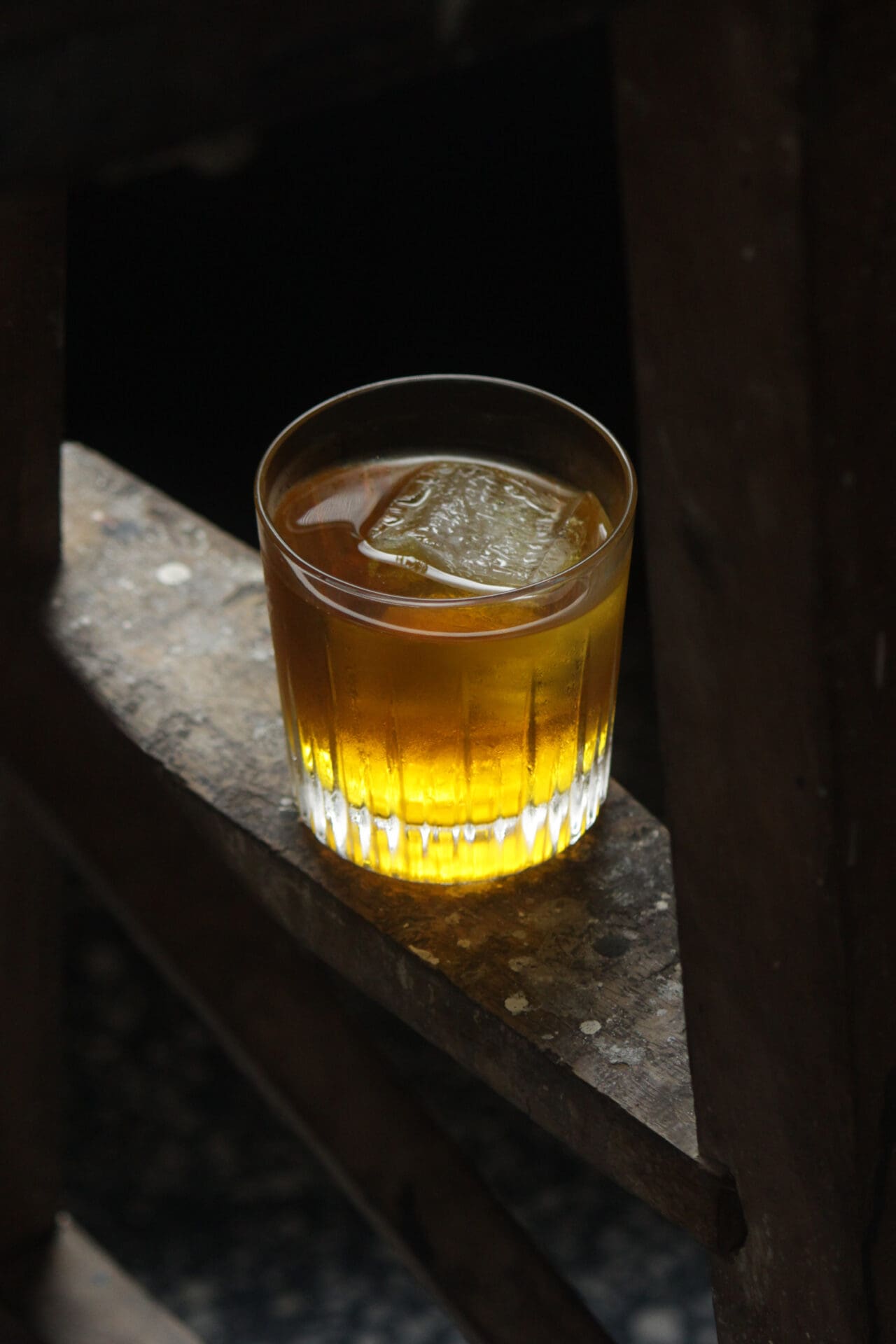 Kala Ghoda
Americano
Best for: buzzy night out at a neighbourhood restaurant
Location: 121/123 Radha Bhavan, Nagindas Master Road, Kala Ghoda, Fort, Mumbai 400001
Price: 600 INR / 8 USD
In Kala Ghoda, the bar at Americano is loud, friendly and always full. Getting a seat might be tough, but you can join in with the regulars standing around, glass in hand. Signature cocktails are potent and most are named in homage to the city. Whether you're looking for classic concoctions or a novel invention, there's plenty on offer, alongside an ample wine list. Drinks are accompanied by a comprehensive menu of Italian-leaning cocktail bites, small and large plates, so you won't go hungry. The Worli Bird is a favourite, stirred with tequila, passion fruit, and lapsang souchong tea, as is the refreshing Alibugger, with gin, pisco, apple, basil and coconut. End the night with their house-made amaro for a brief immersion into Italy.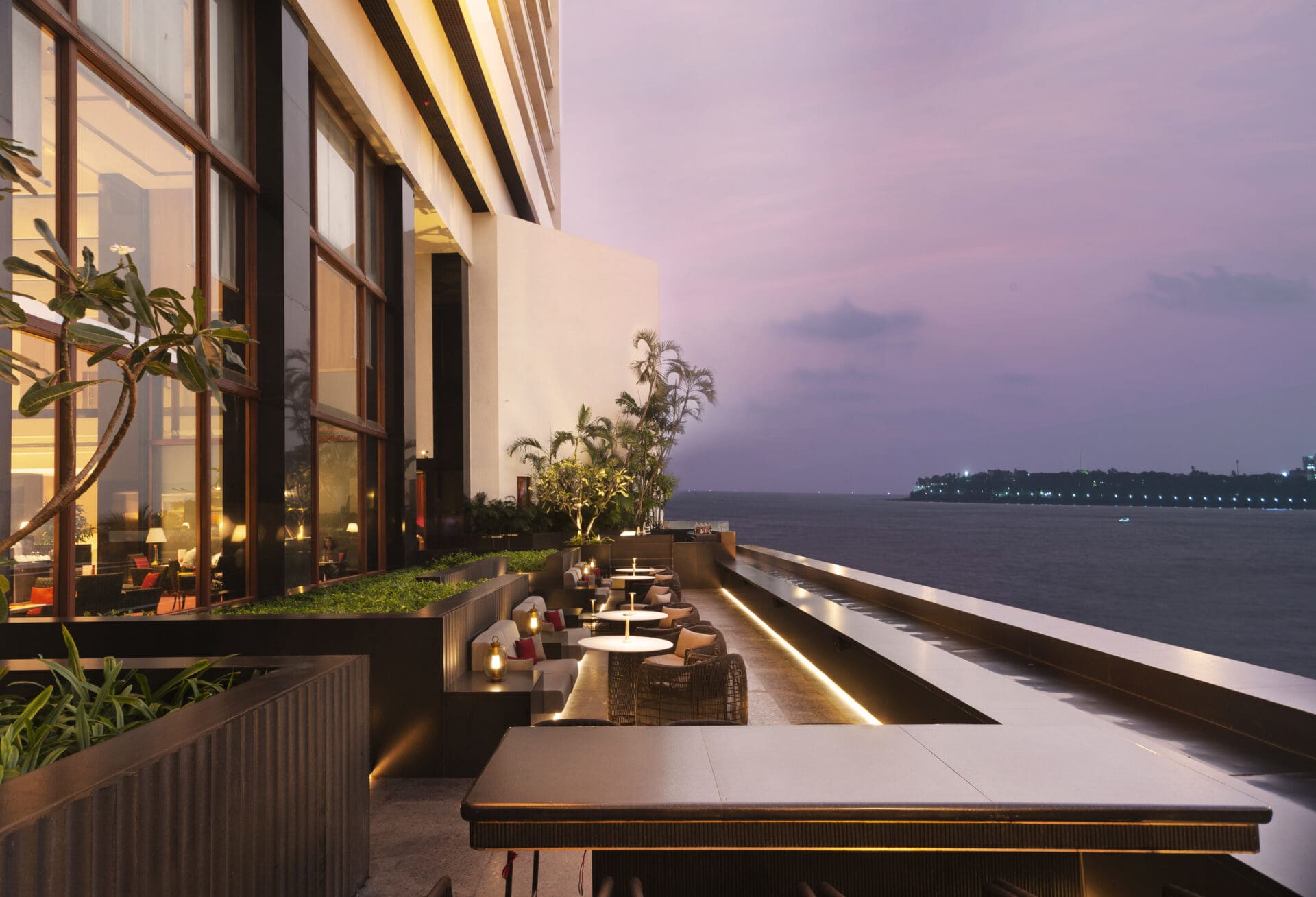 Nariman Point
Eau Bar at The Oberoi
Best for: Sunset drinks
Location: The Oberoi, Nariman Point, Mumbai 400021
Price: 850 INR / 11 USD
Looking out over Marine Drive, Eau Bar at The Oberoi (also in our hotel guide) has an outdoor terrace, which is perfectly positioned for catching the sunset. Whether you do that with a champagne flute in hand or a well-made gimlet is up to you. Indoors, there's live music from Monday to Wednesday night, but we prefer taking in the bustle of the city from a comfortable al fresco perch. This is easily one of the best bars in Mumbai, lauded for its palm-fringed vistas and expertly curated drinks menu.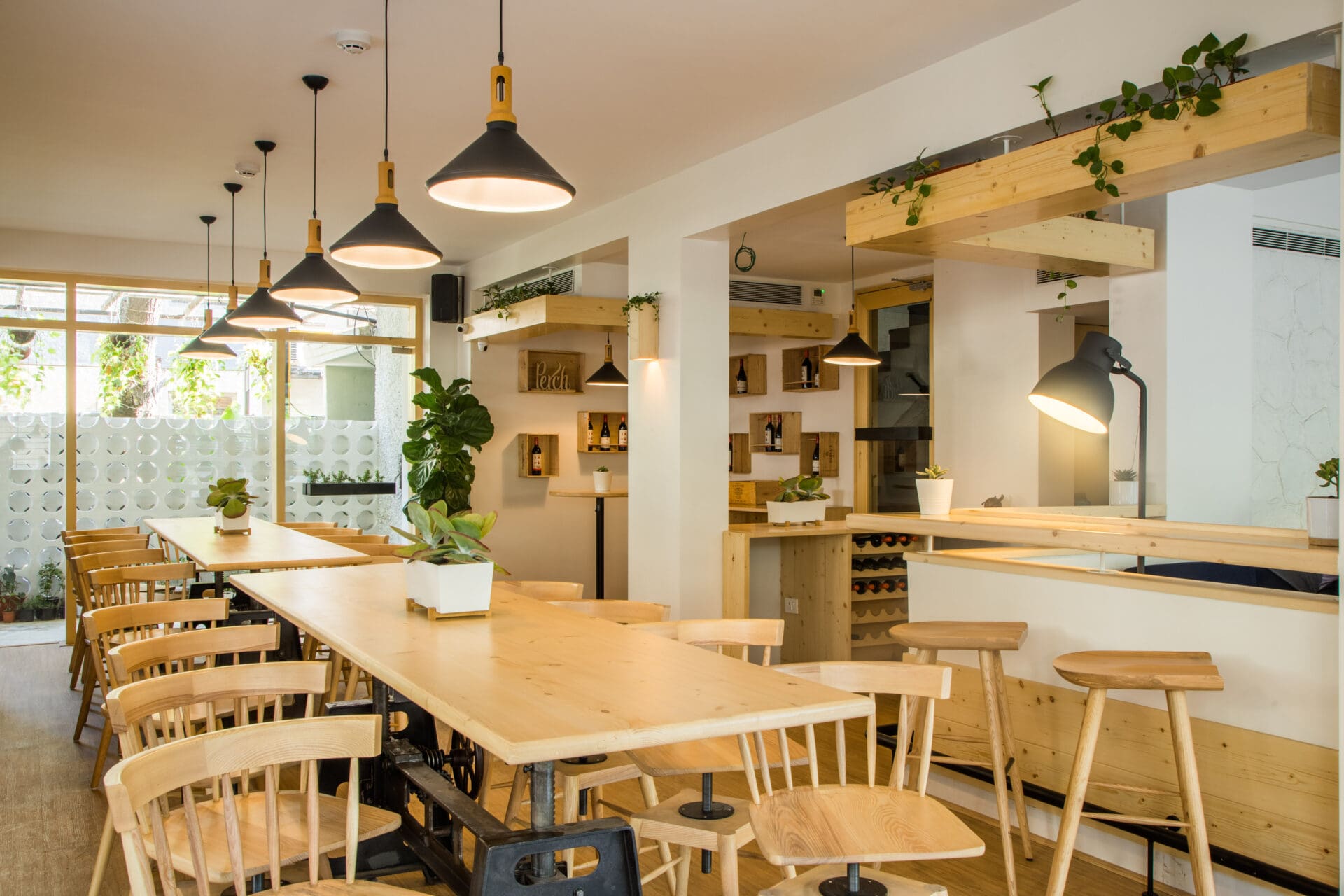 Bandra
Perch Wine and Coffee Bar
Best for: Casual drinks with a side of co-working in Bandra
Location: 12, Union Park, off Carter Road, Bandra (W), Mumbai 400052
Price: 575 INR / 7.50 USD
Located in trendy Bandra, Perch is the kind of place where regulars might spend an entire day, working from a table with a laptop during the day, then grabbing a drink with friends in the evening, and lingering into the night. Its indoor and outdoor seating offers multiple vantage points, but it's the coffee and beverage programme that keeps people coming back. For the best of both worlds, a coffee sangria, made with coffee infused vodka, is definitely worth ordering, and has become an established favourite. Other signature cocktails to try include the Reverse Martini 2.0, which sees a grape cordial add a kick, and the Campari and gin-based Forbidden Berry, made with lacto-fermented berry juice.
Woodside Inn
Best for: Craft beers, laidback local vibes
Location: 3/4, Dheeraj Pali Arcade, Dr Ambedkar Road, Pali Naka, Pali Hill, Bandra West, Mumbai, Maharashtra 400050
Price: 645 INR / 8.50 USD
If you're looking to drink like a local, there's no better option than Woodside Inn, found in Bandra West. The Colaba original set the template for its inviting wooden interiors and cosy bar, and it has since spawned two outlets further afield. With a rotating selection of beers on tap, it's a great place to discover local microbreweries. The signature cocktails don't disappoint either, with their Limonhattan and Frozen Campari Lemonade a perfect antidote to the Mumbai humidity. Don't be surprised if you return multiple times on your trip – it's the kind of place that makes everyone a regular.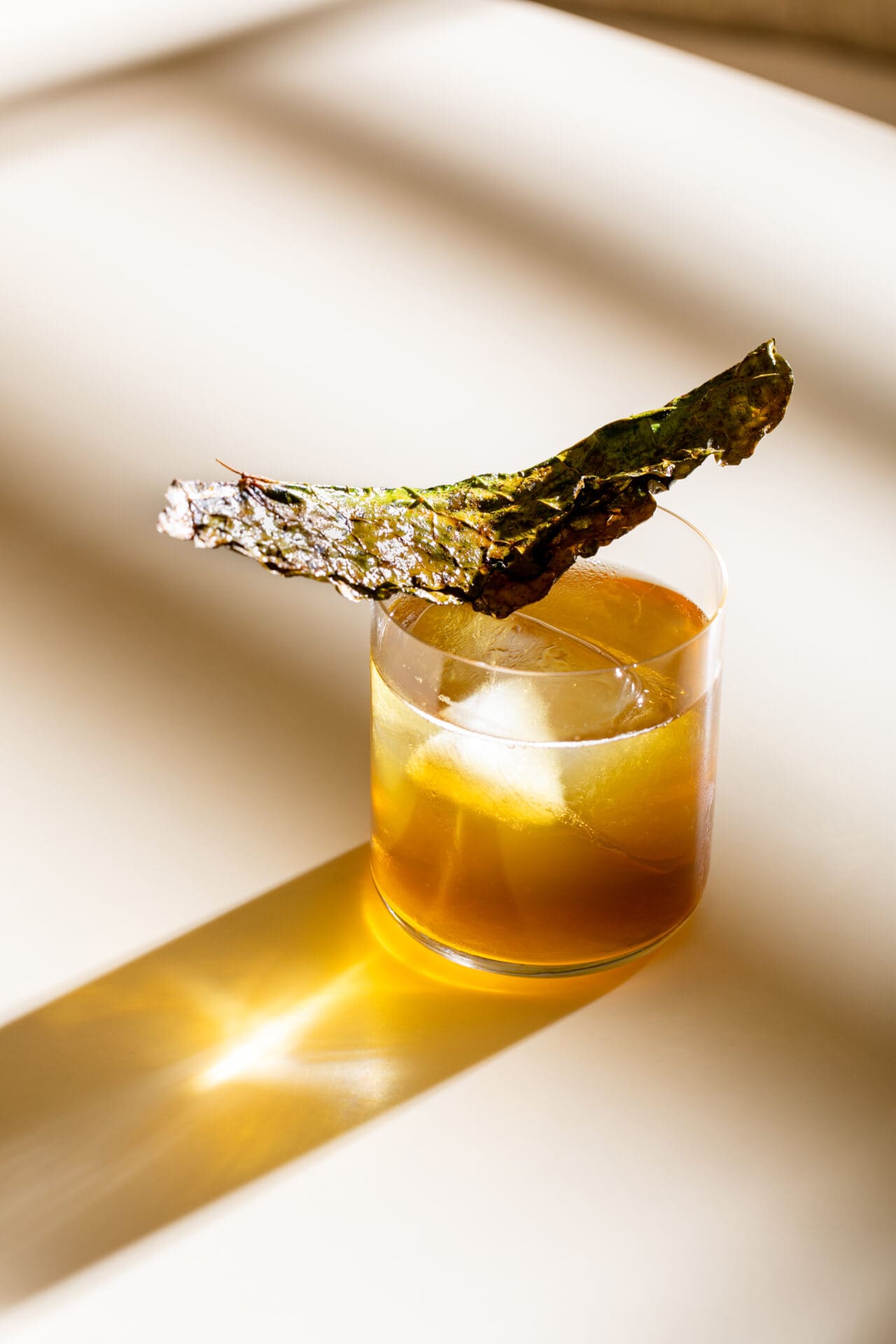 Noon
Best for: Date night
Location: Ground Floor, One BKC, Bandra Kurla Complex, Mumbai 400051
Price: 700 INR / 9 USD
Set in the bustling commercial hub of Bandra Kurla Complex, this monastic space couples warm, minimalist interiors with expertly crafted cocktails. Founded by Vanika Choudhary, drinks are thoughtfully executed and beautifully presented, with twists on everything from a negroni to a whisky sour. Its unique bar programme makes it one of the best bars in Mumbai, and the accompanying food menu is no slouch either, with organic, carefully sourced produce that's enlivened with homemade ferments. Whether you're looking for flavourful grills (the charred broccoli is a stand out) or hearty meals, there's enough to keep you going as you make your way through the cocktail menu.
Toast and Tonic
Location: Ground Floor, Godrej BKC, Bandra Kurla Complex, Mumbai 400051
Occasion: Casual night out
Price: 495 INR / 6.50 USD
Also located in Bandra Kurla Complex is Toast and Tonic. Inspired by New York's grungy East Village, interiors feature particle board ceilings and shelves behind the marble top bar, where drinking vinegars and tinctures take pride of place. The bar's focus is firmly on gin, and its extensive collection offers a great introduction to the numerous Indian bottles now pouring across the city, but there's other drinks to consider too, including a fun margarita list. Whatever you choose, pair your drinks with some stellar seafood, which the kitchen excels at, especially their easy-to-eat tacos.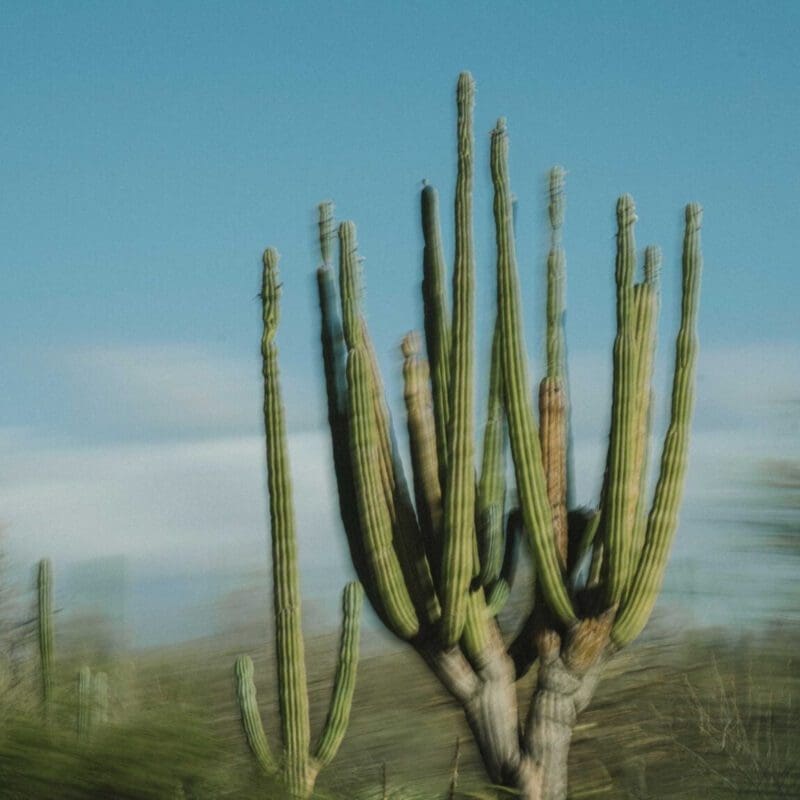 Sign up for insider city guides and long reads on the future of travel