The best co-working spaces in Mumbai for remote working
From cool cafes to boutique co-working spaces, digital nomads will easily find a desk in Mumbai. A local freelancer shares a guide to remote working in the city
Last updated: September 26, 2023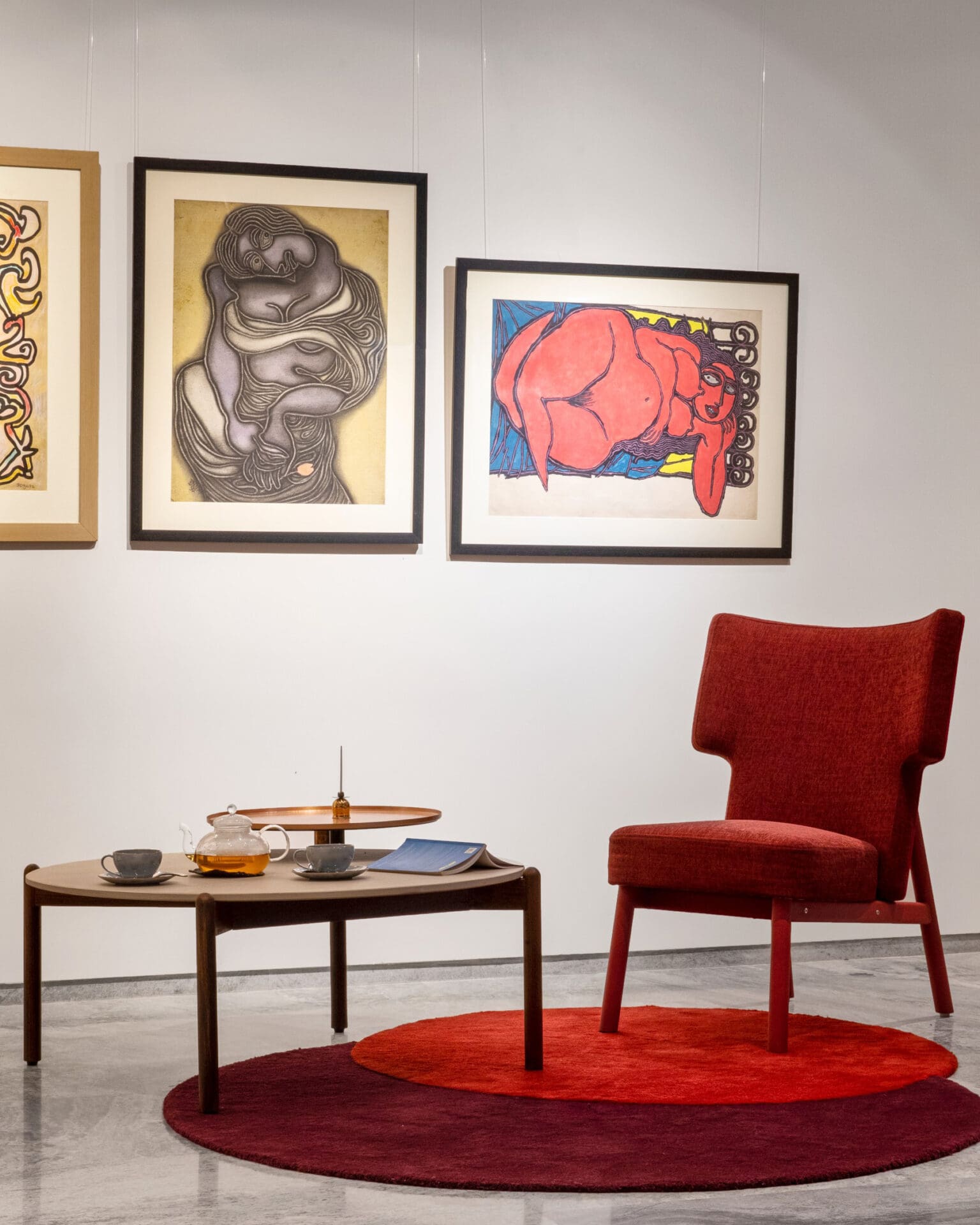 The upside to being a digital nomad and remote worker is not having to be chained to the same desk for the rest of eternity. The downside? Finding spaces to work from that don't hamper your productivity. As someone who has been a freelance journalist for close to a decade now — the majority of which has been spent in Mumbai — I've found the city offers many conducive co-working spots, when you want to step out of the confines of your bedroom or home office. Whether you're looking to snag membership at a cool members-only club to mingle with like-minded professionals or are seeking neighbourhood cafes teeming with character, there are plenty of options to choose from. Many are also within easy reach of Mumbai's best bars and restaurants, as well as the city's much-loved music venues. Drop a pin at one of our top co-working spaces in Mumbai.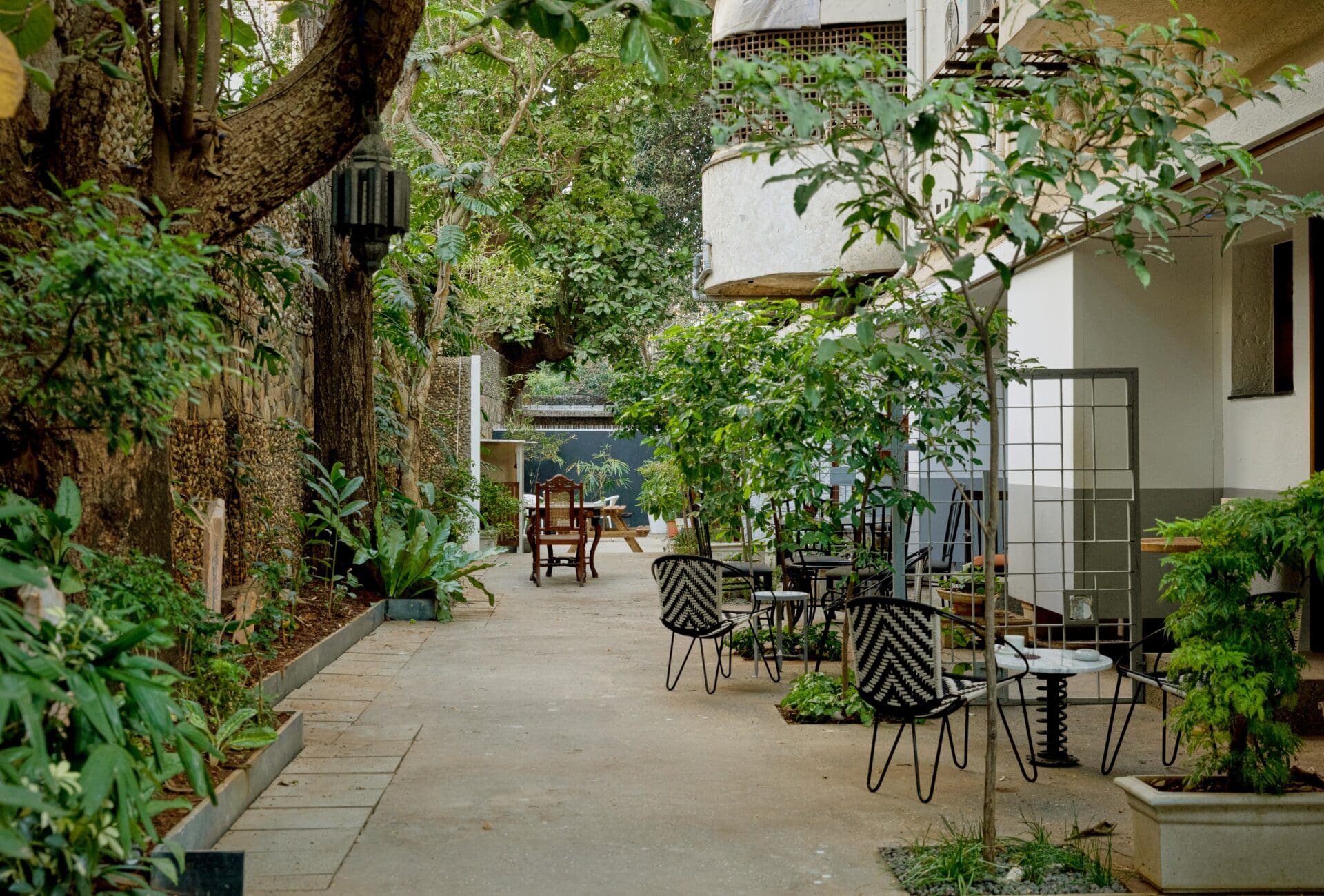 Worli
Kathiwada City House
Best for: Mumbai co-working in an artsy atmosphere
Location: Sir Pochkhanawala Road, Worli, Mumbai 400030
Price: Membership rates on request
Housed in a heritage art deco bungalow on a quiet lane in the heart of South Mumbai, this art and wellness centre cum co-working space describes itself as a 'members community for the culturally curious'. There's a feeling of leaving the chaos of the city behind as you enter the cosy, leafy space. The charming courtyard and airy rooms all look out to patches of green around the alfresco area – a real rarity and welcome luxury in the city. But it's not all work and no play. Members also have access to yoga workshops, sound therapy sessions, mixers, and art previews for apres-work downtime, alongside an eclectic programme of cultural events.
kathiwadacityhouse.com
Jolie's
Best for: Glamorous hot desking, members' club
Location: Birla Centurion, Pandurang Budhkar Marg, Worli Century Mills Compound, Mumbai, 400030
Price: Membership rates on request
If you prefer your co-working space to come with a serious dose of high-octane glamour, and some city bigwigs to rub shoulders with, this members' club is for you. The opulent vibe is not unlike iconic clubs such as Annabel's and Sketch in London or The Core Club in New York. Eclectic maximalism takes centre stage at this 20,000 sq ft space that has nine distinct zones from where you can work and mingle. Several restaurants and bars are spread over three floors, and a mini-golf turf, cigar lounge and a steady line-up of exciting events to unwind with after a long day of meetings round off the offering.
clubjolies.com
Kala Ghoda
Sequel
Best for: Healthy treats to fuel you through the day
Location: Ground Floor, Upadrastha House, Dr VB Gandhi Marg, Kala Ghoda, Fort, Mumbai 400023
Price: Coffee from 150 INR / 2 USD
All three branches of this organic, farm-to-fork restaurant are trusty favourites with the city's health-conscious set, but the Kala Ghoda outpost in particular also lends itself well to remote working. The expansive space, with bursts of indoor plants, soft interiors, and a muted ambience are just what you need for that Zoom meeting or working lunch. The steady supply of fit-friendly treats to keep you going are an added bonus.
sequelmumbai.in
Kala Ghoda Cafe
Location: 10, Rope Walk Lane, Kala Ghoda, Fort, Mumbai 400001
Best for: An artistic ambience
Price: Coffee from 200 INR / 2.50 USD
Kala Ghoda Cafe is an icon in Mumbai's cafe culture. Not only is it at the heart of Mumbai's most artistic neighbourhood, it has continued to retain its old-world charm through the years. Grab a window table that gives you a view of the street outside, and order yourself one of their famous sandwiches as you settle into work mode. At the end of the day, treat yourself to something from one of the many homegrown boutiques that surround the cafe, or hop over to a Colaba watering hole for post-work drinks.
kgcafe.in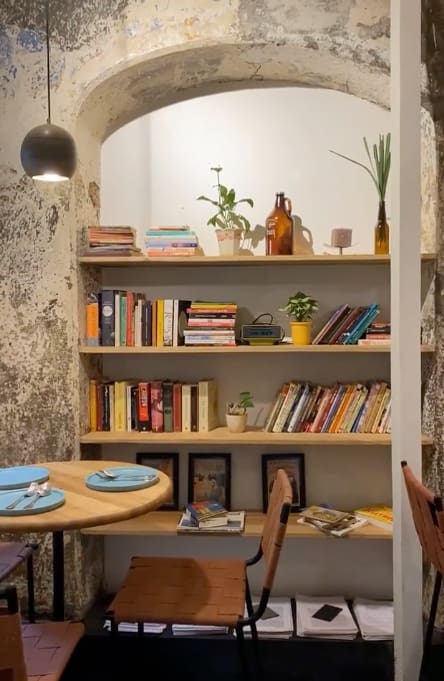 Bandra
Greenr
Best for: Vegan digital nomads
Location: 57/116, Drego House, Pali Naka, Dr Ambedkar Road, Bandra West 400050
Price: Green teas from 190 INR / 2.50 USD
Ever since it opened in buzzing Bandra (noted for its hipster vibes), this cafe has found many loyalists for its plant-based menu. But Greenr is more than just a vegan restaurant – it's been designed as a space to bring like-minded people together to facilitate conversation, making it the perfect spot to set up your workstation for the day. The ambience is positively inviting: housed in a century-old bungalow in Pali Hill, the decor is minimal, the exposed brick walls add warmth, and an alcove with a collection of books is full of lunch break reading material.
instagram.com/begreenr
The Bagel Shop
Best for: Mumbai co-working in peace
Location: 30, Pali Mala Road, Pali Hill, Mumbai 400050
Price: Coffee from 150 INR / 2 USD
This quaint cafe hidden down a quiet Bandra lane is a long-time favourite with many locals. Old-timers love it for its unassuming air and outdoor seating without the blaring honks of the city traffic, all thanks to its secluded location. You can linger and laze over their famous bagels, or commit to the day's task list — it's the perfect setting for whatever mood you find yourself in.
instagram.com/bagelshopbandra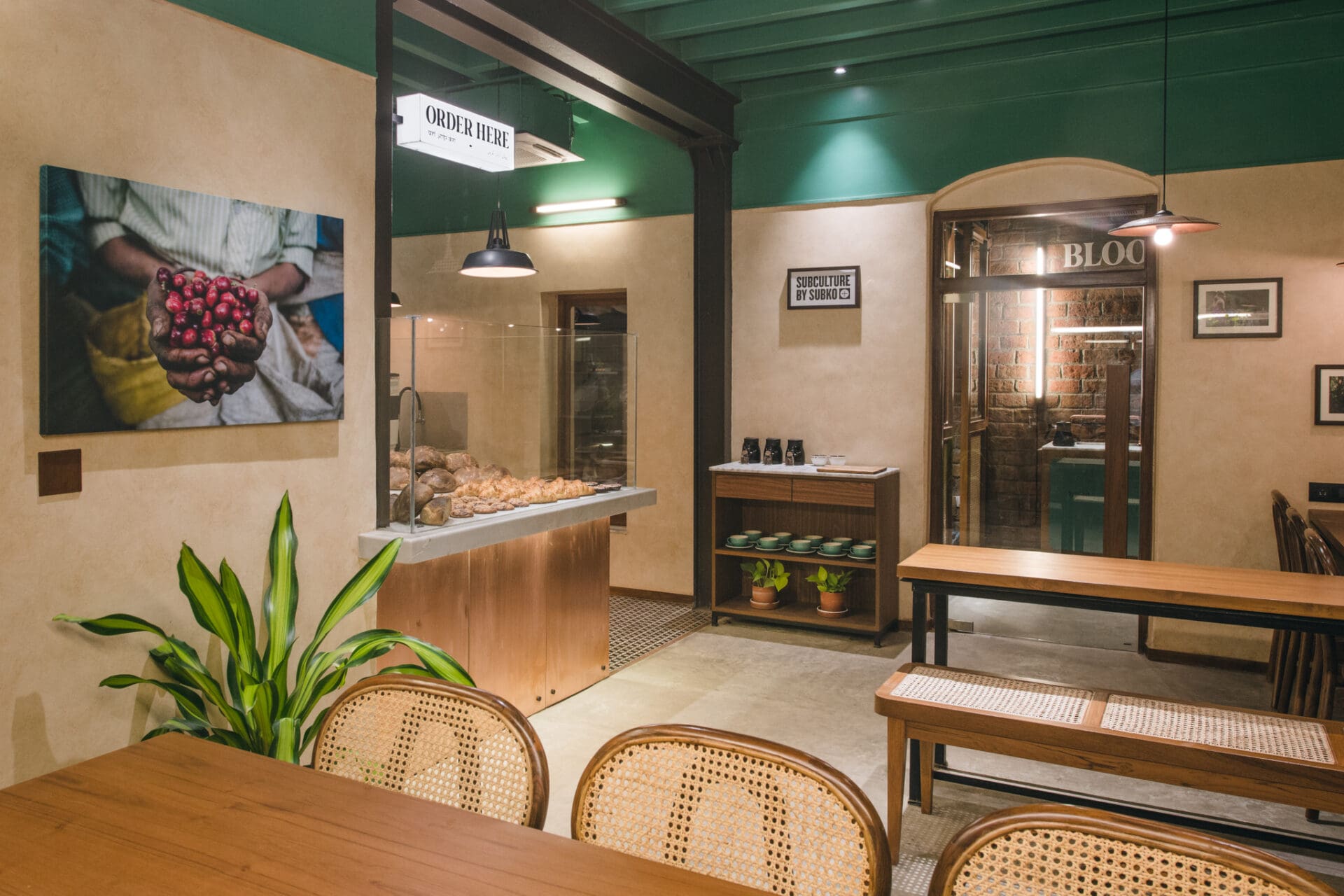 The Craftery by Subko
Best for: Co-working with copious cups of coffee
Location: Unit No. 2 Jak Compound, D K, 1st Cross Lane, Byculla East, Mumbai 400027
Price: Coffee from 220 INR / 2.80 USD
If checking off your to-do list needs fuel in the form of some serious coffee refills, make a beeline for this retail space, cafe, roastery and bakery. There are two locations: one in Bandra and a bigger space further afield in Byculla. Both are equally buzzy and a firm favourite among the city's coffee connoisseurs, who also drop by for fully loaded sandwiches and pastries. The Craftery by Subko has no shortage of community spirit, convivial atmosphere and excellent coffee.
subko.coffee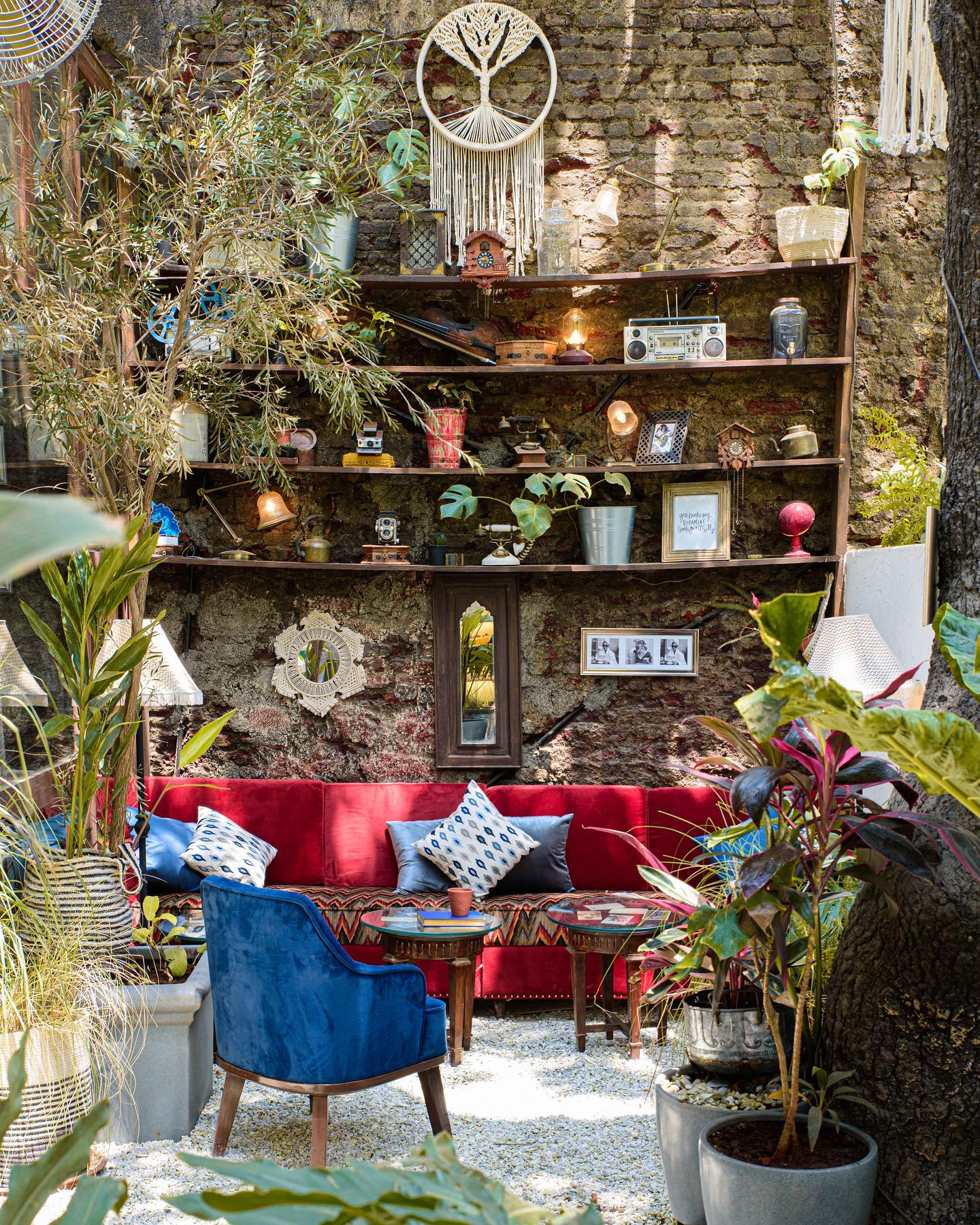 Khar
Silly
Best for: A picturesque workspace with rewarding evening cocktails
Location: 59, 5th lane, opposite Union Bank ATM, Khar, Ram Krishna Nagar, Khar West, Mumbai 400052
Price: Coffee from 250 INR / 3.20 USD
This cutesy Khar hotspot wears many hats — it's a cafe and co-working space by day, and bar and diner by night. The easy going ambience, leafy alfresco spaces, and vintage setting ensure you won't tire of your desk view anytime soon. In fact, it's one that's more likely to end up on your Instagram feed. You can make a whole day out of your jaunt to Silly: commit to your deadlines during the day, then have your friends join you for EOD cocktails come evening.
instagram.com/sillybombay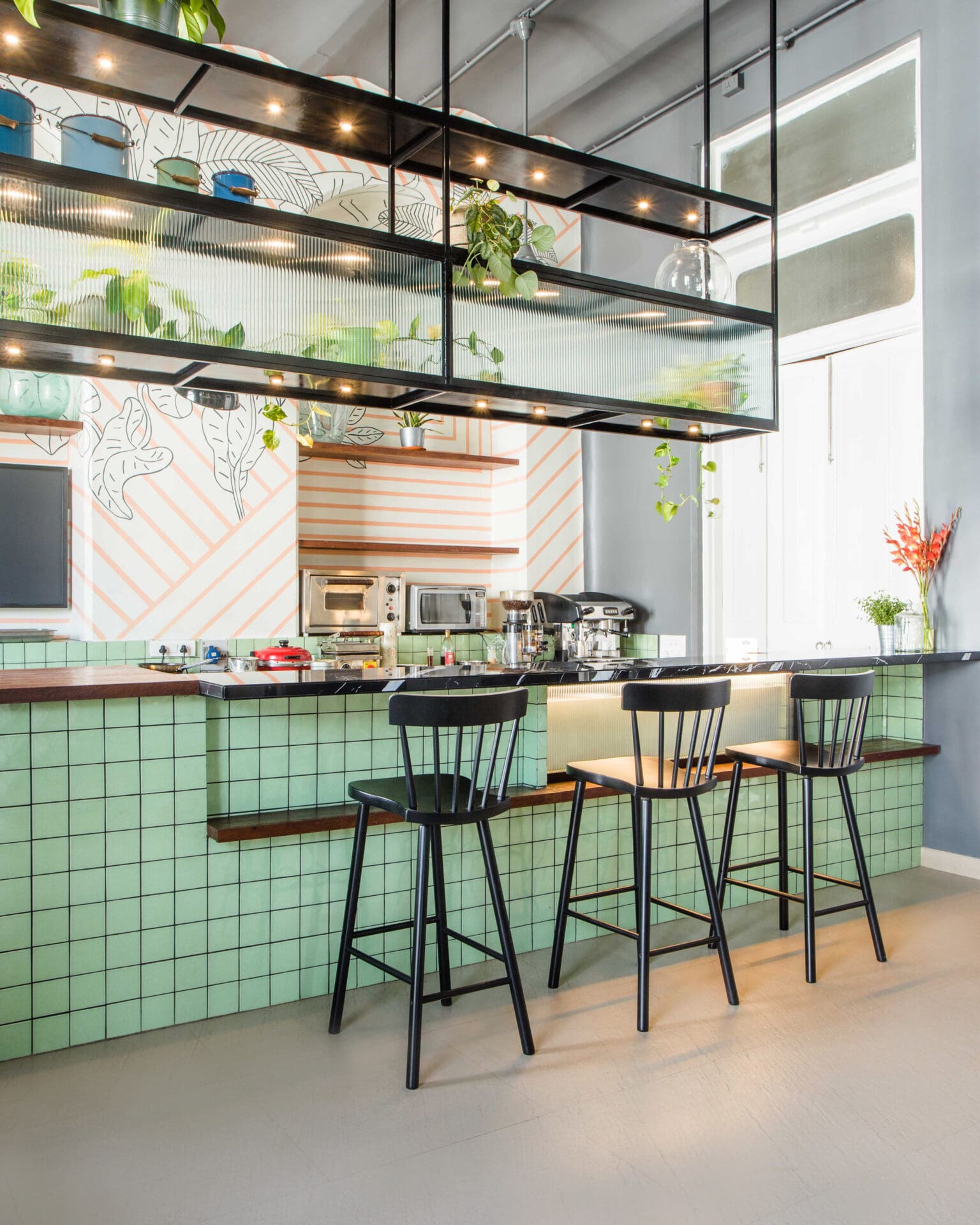 Fort Mumbai
Ministry of New
Best for: A dedicated co-working space with uplifting interiors
Location: 3rd floor, Kitab Mahal, 192, Dr Dadabhai Naoroji Road, Azad Maidan, Fort, Mumbai 400001
Price: Desks from 1,500 INR / 19 USD
One of the most popular boutique co-working houses in Mumbai, Ministry of New has a lot working in its favour beyond its photoshoot-ready interiors. Its uplifting spirit is such that it will get you in the mood to tackle your tasks for the day — the tall windows promise natural sunlight, the courtyard lined with foliage is great for a midday break, and the gallery is always buzzing with energy. You don't even need to make a long-term commitment — membership starts at five days a month, and plans can be specially designed based on the nature of your work. Ministry of New also has private offices for up to ten people, perfect for small businesses. The bonus? Culturally relevant and immersive events to help bring their community together.
ministryofnew.in
WeWork Mumbai
Best for: A co-working giant with locations across Mumbai
Location: Multiple outposts across the city
Price: Prices and rates vary by location
WeWork as 12 locations across Mumbai, many of which are located in the city's tech and finance districts. For a supremely plush working environment, opt for WeWork Express Towers on Marine Drive (known as the Queen's Necklace) at iconic Nariman Point. Stroll down the promenade when you've finished work, or head to The Oberoi hotel for a rewarding drink. At WeWork Vaswani Chambers, work against views of the Worli Sea Link, with many of Mumbai's best cocktail bars and galleries on your doorstep. Workspaces are flooded with natural light and have bookable private offices and conference rooms.
Social Works
Best for: Work and play
Location: Multiple outposts across the city
Price: Day pass from 300 INR / 3.80 USD
This self-proclaimed 'urban hangout' combines the best of office and cafe culture in one space, and was one of the early players in the city to perpetuate the work-from-anywhere concept. What gives it an edge over many similar spots is that one pass gives you access to all their outposts, conveniently spread across the city. The passes range from just one day to a month, and the fee includes unlimited Wi-Fi, as well as free drinks and food throughout the day. Yes, believe it!
socialoffline.in
From desk to dinner – check out the best restaurants in Mumbai, from high-end dining to superlative street food. Need a place to stay? Our hotel guide has you covered.