Alibaug is known as the Hamptons of Mumbai for its lavish homes, beaches, and affluent clientele. A new wave of restaurants, concept stores, and hotels has brought fresh verve to this once-sleepy hamlet, within easy distance of Mumbai
Alibaug, a coastal hamlet to the south of Mumbai, is a confluence of several diverse communities that have called it home over the centuries, including the British, Portuguese, Siddis, and Bene Israelis. Today, it is a weekend getaway that offers something for all. Alibaug has often been associated with the rich – a relaxing retreat reserved for the crème of the city, reachable in 20 minutes by boat from the southern tip of Mumbai. Its beach bungalows and private pools earned it a reputation as the Hamptons of Mumbai, yet a ferry connection has helped open up the destination to everyone, making it an excellent weekend getaway for those looking to laze around or enjoy the sights. Discover the best things to do in Alibaug, from beaches, bars and restaurants, to concept stores and hotels.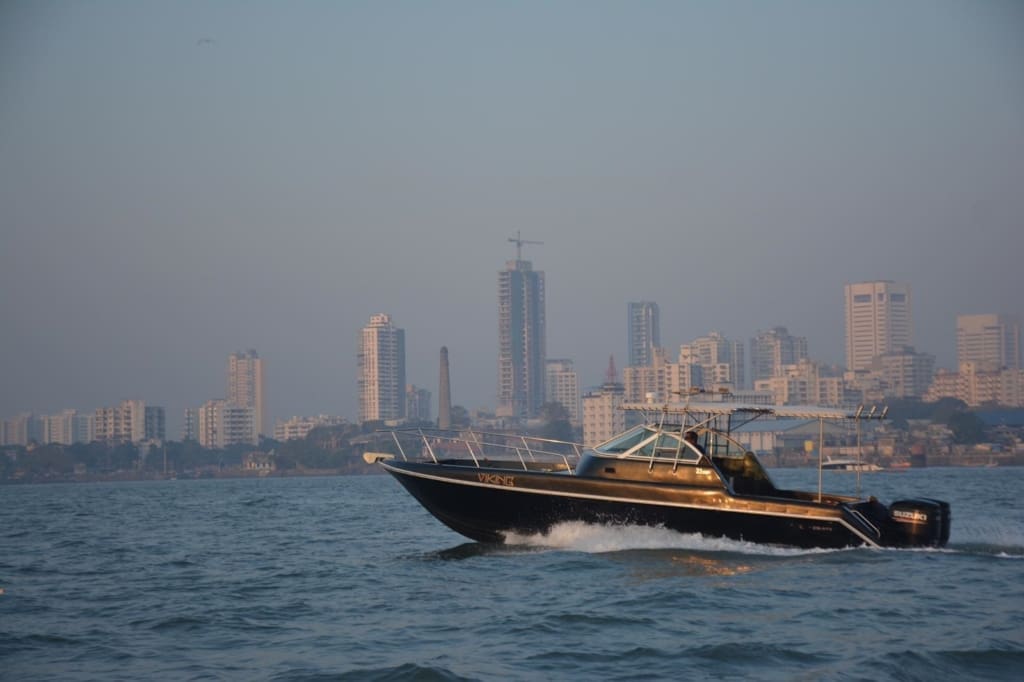 Getting there
Reaching Alibaug has become easier than ever. Hit the road in your car, but be mindful that it can take up to three hours, and the roads don't always allow for a smooth ride. Alternatively, arrive in style via speed boat. The journey takes just 2o-minutes, with pickups from Gateway of India and drop-offs at Mandwa Jetty. West Coast Marine is one of the most recognised companies for yacht and speed boat transfers.
The M2M ferry has been a game-changer in affordable travel to and from Alibaug. It operates year round, and ferries 500 passengers and 150 vehicles at a time, including cars, bikes and tourist buses. The one-hour journey is between Ferry Wharf (Bhaucha Dhakka) in Mumbai and Mandwa Jetty, and tickets can be booked online.
If you plan an impromptu trip, head to the booth near Gateway of India for a ticket for any of the smaller catamarans that ply between the city and Alibaug. Offering both air-conditioned and open air options, these are cheaper but do not allow vehicles on board. Getting around in the coastal town requires a car or bike as public transport in Alibaug is still not up to the mark. Ensure, therefore, that you ask for a pickup and drop service from your accommodation host.
Mandwa Jetty
It's easy to spend a few hours in Alibaug without leaving the Mandwa Jetty. Head to Sunny Side Market, which is built from shipping containers painted in vibrant colours. Here, browse more than 20 pop-up stores ranging from shell-based souvenirs to beachwear. Learn how to make sweets at Good Vibes Only, or rent a bike from Wander if you fancy cycling around the area.
Feeling famished? There are plenty of restaurants to choose from at the jetty, all within walking distance. Head to Fountain Sizzlers or Boardwalk by Flamboyante for multi-cuisine menus and drinks, or grab a roll at Bambai Meal Roll or a sandwich from Provenance Cafe for a quick bite. There's also Goila Butter Chicken for lovers of this lip-smacking dish. Finish off your meal with some Belgian waffles at one of the pop-ups.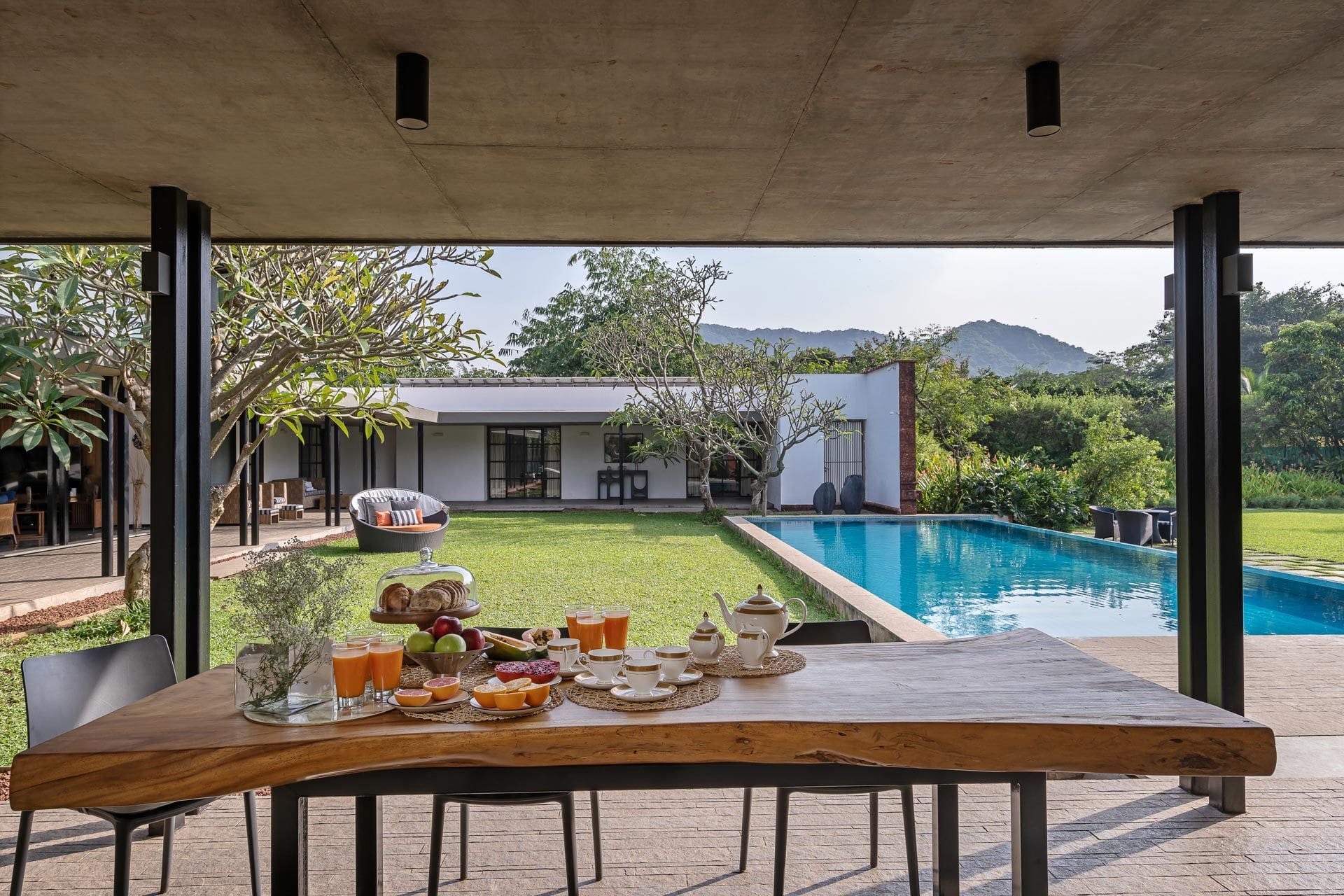 Where to Stay in Alibaug
The best way to experience Alibaug is to rent out a villa, preferably with a private pool, and enjoy the slow pace of this coastal town. Platforms like StayVista, Lohono Stays, Airbnb and SaffronStays offer properties ranging from mid-budget to luxury, some with private chefs and caretakers. If you are a large group, Casa Del Palms by SaffronStays is an ideal option, with seven bedrooms, a swimming pool, a verdant lawn, and indoor and outdoor games, including a dedicated games room, a yoga station, badminton, and a pool bar outside. The team can also arrange specific meals like Mexican and Indian for an additional price.
If you prefer hotels, there are a handful to choose from including Radisson Blu, Tropicana Resort & Spa, Bohemyan Blue Stay and Outpost@Alibaug. At Tropicana, select from deluxe hotel rooms and the supreme club pool suites, which come with two bedrooms, living and dining spaces, and a private pool, lawn and gazebo. For larger groups, royal villas with four bedrooms, a private pool, butler service and a host of other amenities are available. If you prefer camping out in the open, book a pre-pitched tent, where you can enjoy live music, barbeques, and bonfires around camp. The resort is spread across twelve acres in Mapgaon and has a large outdoor pool, an all-day dining restaurant, a bar, fitness centre and spa.
The best restaurants in Alibaug
Make a pitstop at The Deli in Chondi for decadent desserts, coffee and dedicated co-working space. You can also pick up freshly baked breads, jams and other products to rustle up a quick meal at your villa. For seafood, head to the nearby market where restaurants serve fresh catches for a reasonable price. Sanman in Israil Lane is one of the most-loved restaurants in the area, offering mouth-watering fish and crab dishes made in authentic Maharashtrian style. Prasanna Lunch Home in Kihim is one of the best restaurants in Alibaug for thali meals (an assorted plate consisting of five or six smaller dishes) that is accompanied by a glass of refreshing sol kadi (a drink made using kokum, coconut milk and Indian spices, served chilled). Don't forget to grab a vada pav (fondly known as the Indian burger with a spiced potato patty between bread) from those tiny local shops when you hit the market.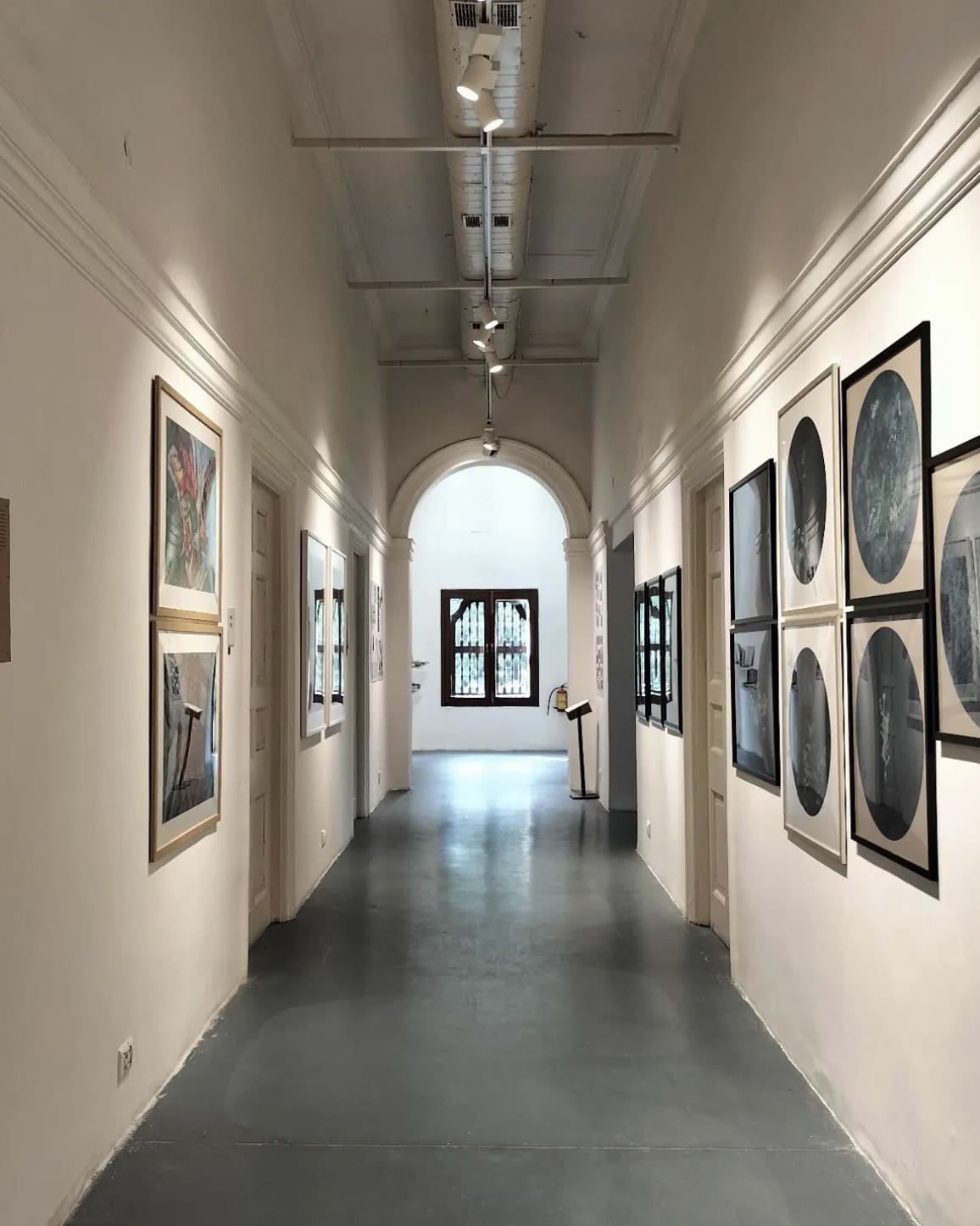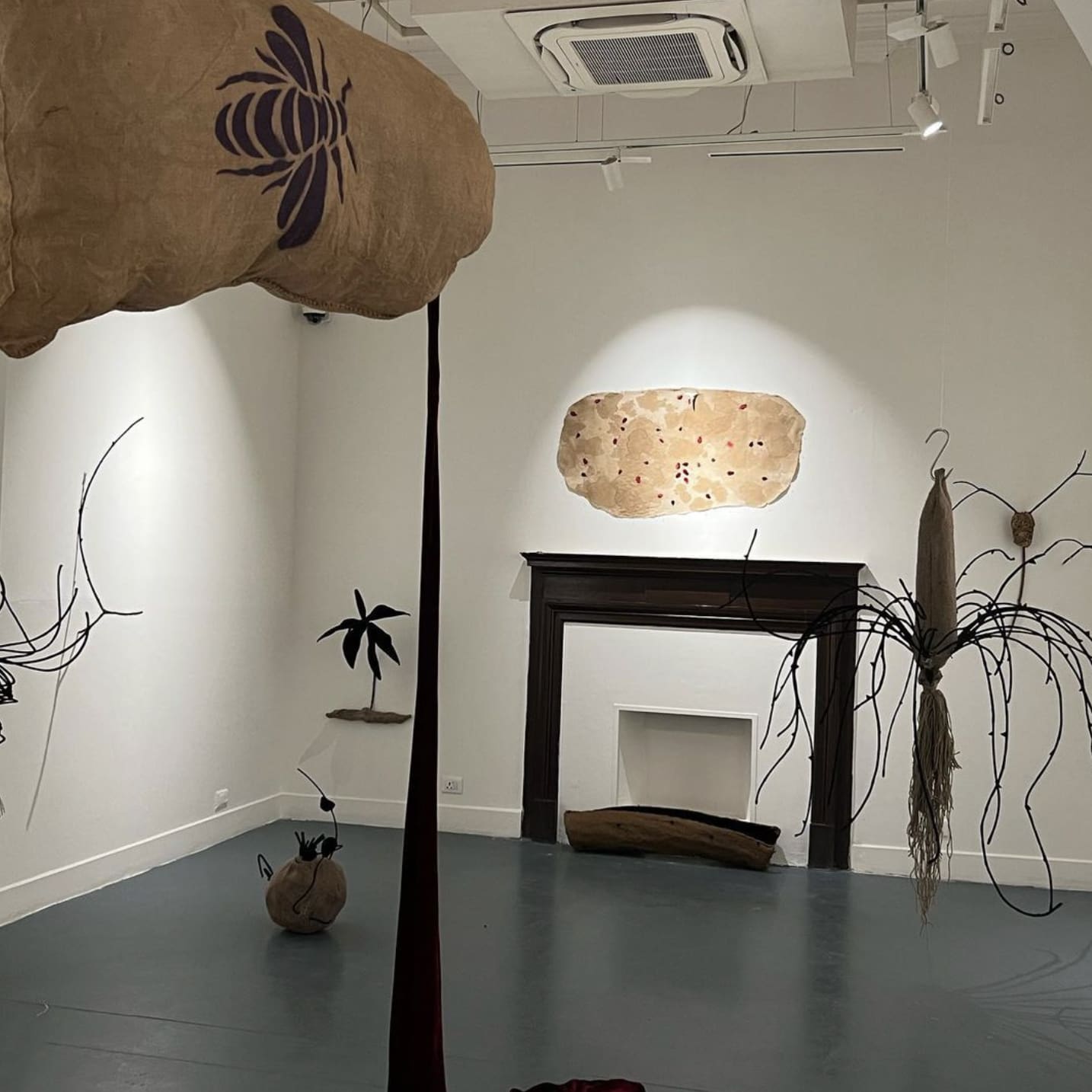 Shopping, galleries and local attractions
Pinakin Patel's furniture boutique in Bamansure is a must-visit. Patel moved to Alibaug more than 20 years ago and home remains the talk of the town. His store, called Pinakin, is located nearby and offers furniture pieces that cater to the expansive homes of Alibaug. Even if you don't intend to shop, check out the store's minimal design, especially the curved staircase that leads to the Dashrath Patel Museum upstairs, named after and dedicated to Pinakin's mentor.
India Circus by Krsnaa Mehta is another noteworthy store that is known for its quirky designs in pop hues. Another resident designer of Alibaug, Mehta's store in Chondi is full of home decor trinkets, soft furnishings, apparel, and furniture that make for a great browsing experience.
For art enthusiasts, The Guild Art Gallery in Ranjanpada is one of the oldest galleries in Alibaug. Today, the contemporary space promotes works of artists new and old. There's also the Karmarkar Museum in Sasawane that houses over 150 sculptures carved by renowned artist VP Karmarkar, who is best remembered for his statues of Shivaji Maharaj.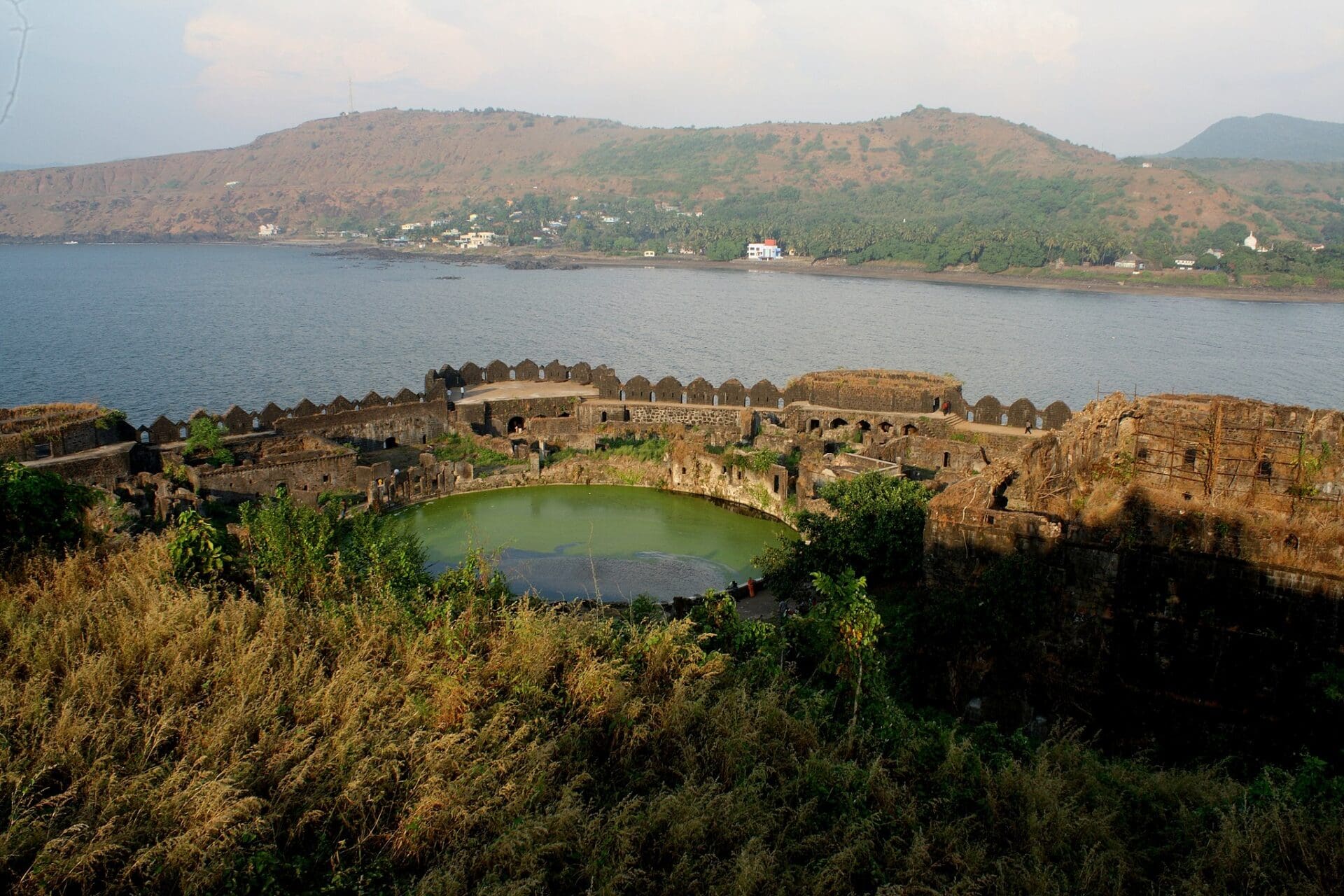 Historic sites
Alibaug may be a sleepy hamlet, but it has its fair share of sights to explore. For a slice of history, head to the Alibaug Fort surrounded by the Arabian Sea, or the Korlai Fort for expansive views. If you have more time in hand and don't mind a boat ride, the Murud Janjira Fort is an excellent place to visit. Look out for tour guides, who will regale you with tales from a bygone era.
Sites of religious importance include Kankeshwar Temple, or the Magen Aboth Synagogue built by the Bene Israeli community that settled in Alibaug. The temple, which was built in 1674, is located in Mapgaon, and is dedicated to Lord Shiva. Climb the 650 steps to reach the hilltop temple and check out the fairs held here during certain festivals.
The synagogue in Israeli Ali is a window to the small community that settled in Alibaug some 2200 years ago. Fusing Maharashtrian and Jewish cultures, the handful of families that are still present have interesting ancestral stories to share, should you be lucky enough to be invited into their homes.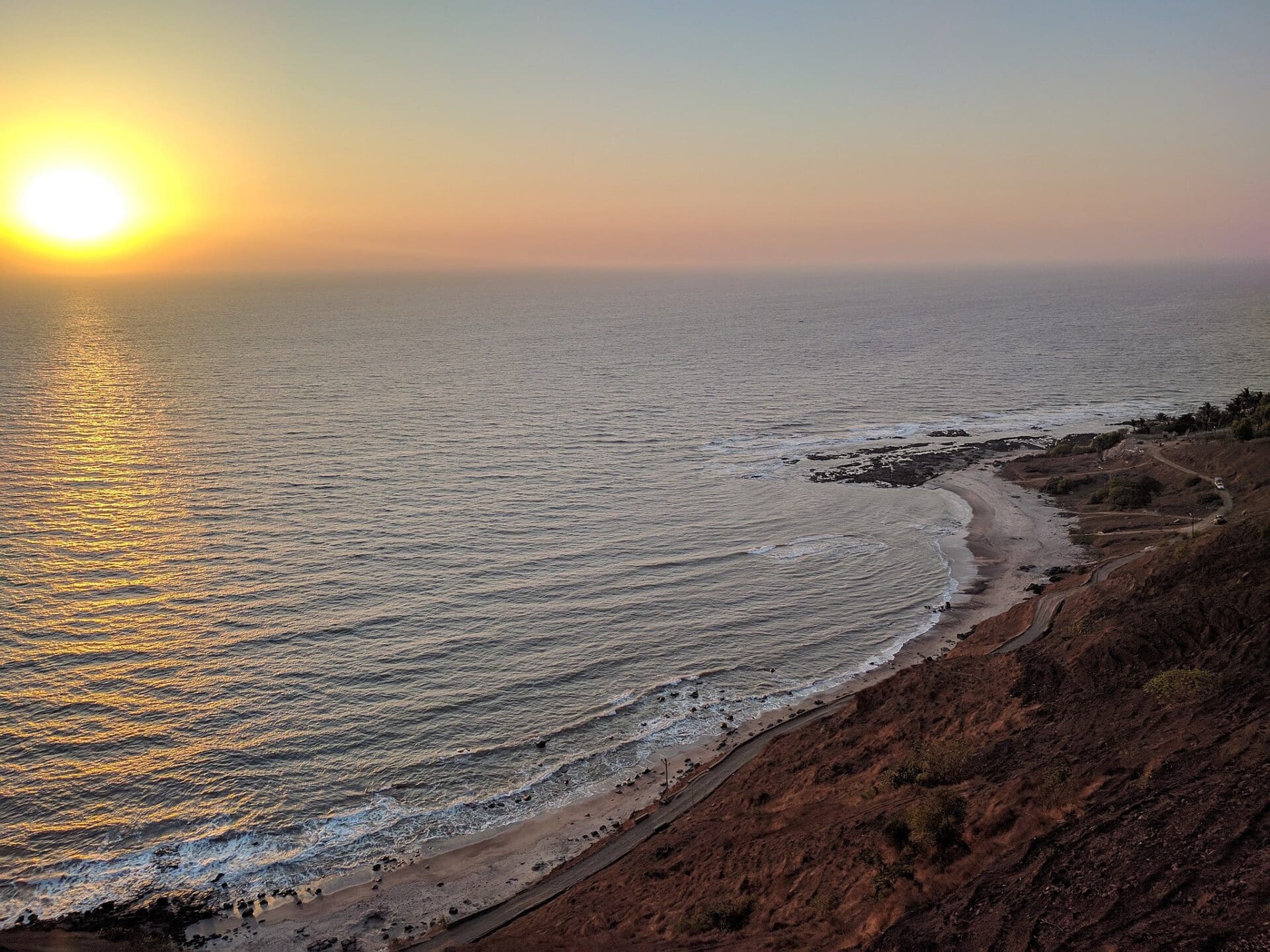 Beaches
Alibaug is also home to a number of beaches, including Nagaon, Varsoli, Kihim, and Awas. While they may not be as scenic as those in Goa, you can still feel the salty breeze in your hair and the calming effect of the waves. At some, you can enjoy water sports such as jet ski, parasailing and banana boat rides. For a less high-octane trip, carry a picnic basket, beach towel and a frisbee and simply enjoy the seclusion.
If you are looking for a quiet retreat, Alibaug is the perfect getaway to escape the chaos of Mumbai and unwind in a tranquil setting.


JOIN US FOR THE JOURNEY
Subscribe to the newsletter
City guides, culture, photography and ideas, with expert analysis on the biggest stories in travel