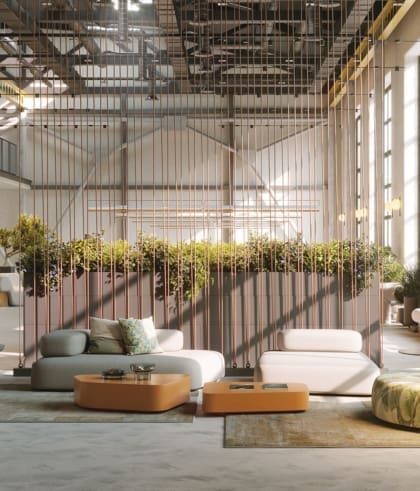 The new hotel brands to watch in 2023
Last updated: February 21, 2023
A bevvy of new hotel brands is set to disrupt the industry in 2023, from elevated B&Bs to social spaces that place emphasis on human interaction and wellness
Hospitality is an ever-evolving landscape: as traveller needs and mindset shift, so too does the hotel scene. Alongside a slew of exciting new hotel openings, a host of hotel brands are debuting in 2023, from ambitious newcomers to offshoot launches from well-established players. Some place health and wellbeing front and centre, while others zone in on sustainability, slow living and smaller-scale lodgings. The demand for hybrid offerings taps into the continued popularity of residential-style stays for work-meets-play blended trips. Here, we delve into the biggest new hotel brands set to disrupt the market in 2023, and beyond.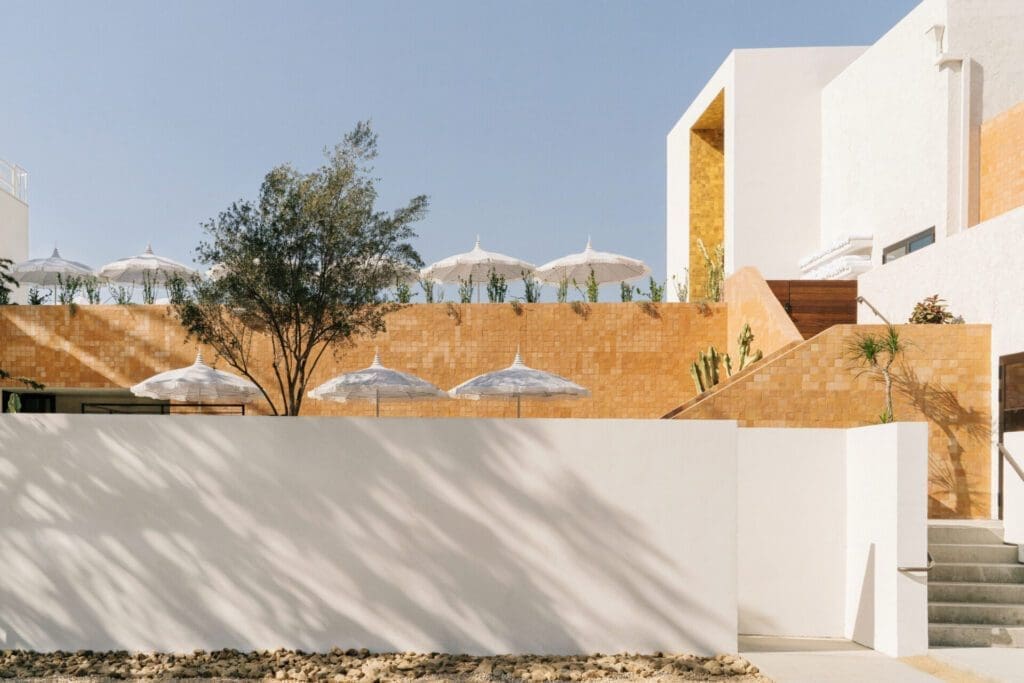 Le Petit Pali, California
Avi Brosh is the founder and creative force behind Los Angeles-based Palisociety, a collection of spirited American properties known for innkeeper-style hospitality and eclectic interiors. Brosh is expanding the brand this year with a highly tailored B&B offering, Le Petit Pali. Inspired by upscale European B&Bs, Le Petit Pali is "a natural extension of the Palisociety family of brands, offering a bespoke, intimate bed and breakfast experience," says Brosh.
Typically housed in restored buildings, Le Petit Pali properties will be small and neighbourhood-centric, and blend Palisociety's proprietor-driven ethos with a dash of high-end charm and unexpected luxury. Aesthetic-wise, expect "a more sophisticated, detailed and considered version of signature Palisociety design: small, discreet, intimate rooms adorned with thoughtful decorative objects and art." Bedrooms will be kitted out with robes, slippers and hot water bottles, Diptyque amenities, and Marshall speakers.
Le Petit Pali will launch in California with two properties in quaint beach haven Carmel-by-the-Sea this summer, with Laguna Beach and Brentwood to follow.
From 285 GBP /350 USD per night, palisociety.com
Ying'nFlo, Asia Pacific
Better known for its luxury hotels and resorts, Langham Hospitality Group, is diversifying its portfolio with Ying'nFlo, aimed at a younger clientele. Its first outpost opened in Hong Kong's arty Wan Chai in 2022, with rapid expansion planned across Asia Pacific, where 50 per cent of the population are millennials or GenZers. Xiamen will open this year, with 100 properties planned over the next five years.
Setting up shop in vibrant neighbourhoods close to the cultural, entertainment and techie districts to catch a younger crowd, Ying'nFlo is all about stylish, affordable rooms, priced from 95 GBP per night. Billed as 'lifestyle stays', social café-style lobbies and flexible workspaces are met by brilliant basics – powerful showers, comfy beds, reliable Wi-Fi, and tasty breakfast and coffee.
"Ying'nFlo is basically your best friend's apartment except it's way better – a social hub where you can casually interact over vending machines, music and retro games, whilst lounging on sofas," says Shelley Tso, Langham Hospitality Group's vice president of marketing and communications.
From 95 GBP / 900 HKD per night. yingnflo.com
SIRO, global
Kerzner International, the parent company of One&Only Resorts and Atlantis Resorts & Residences, is no stranger to the wellness arena. Joining its stable in 2023 is immersive lifestyle and fitness-focused brand SIRO. An acronym for 'strength, inclusivity, recovery and originality', SIRO will offer ultra-bespoke programmes that focus on fitness, nutrition, sleep, recovery and mindfulness for all abilities.
SIRO One Za'abeel will debut in Dubai in late 2023, with a heavyweight lineup of elite athletic talent on its advisory board, including pro boxer Ramla Ali and Olympic swimmer Adam Peaty – "Guests can essentially encompass an athlete's mindset for a week," says Philippe Zuber, CEO of Kerzner International. "SIRO will deliver an immersive experience with wellness in its DNA."
A 3D body scan on arrival will assess guests' physical fitness and an app will monitor nutrition and vitality levels during their stay. Bedrooms will be outfitted with the latest sleep-optimising tech including smart curtains attuned with circadian rhythms. Beyond the hotel walls, Hatta Mountains hikes and cycling trips to the Al Qudra Lakes will combine endurance and exploration, and SIRO will provide sporting opportunities for the local community. Global expansion plans include the opening of SIRO Boka Place in Montenegro.
sirohotels.com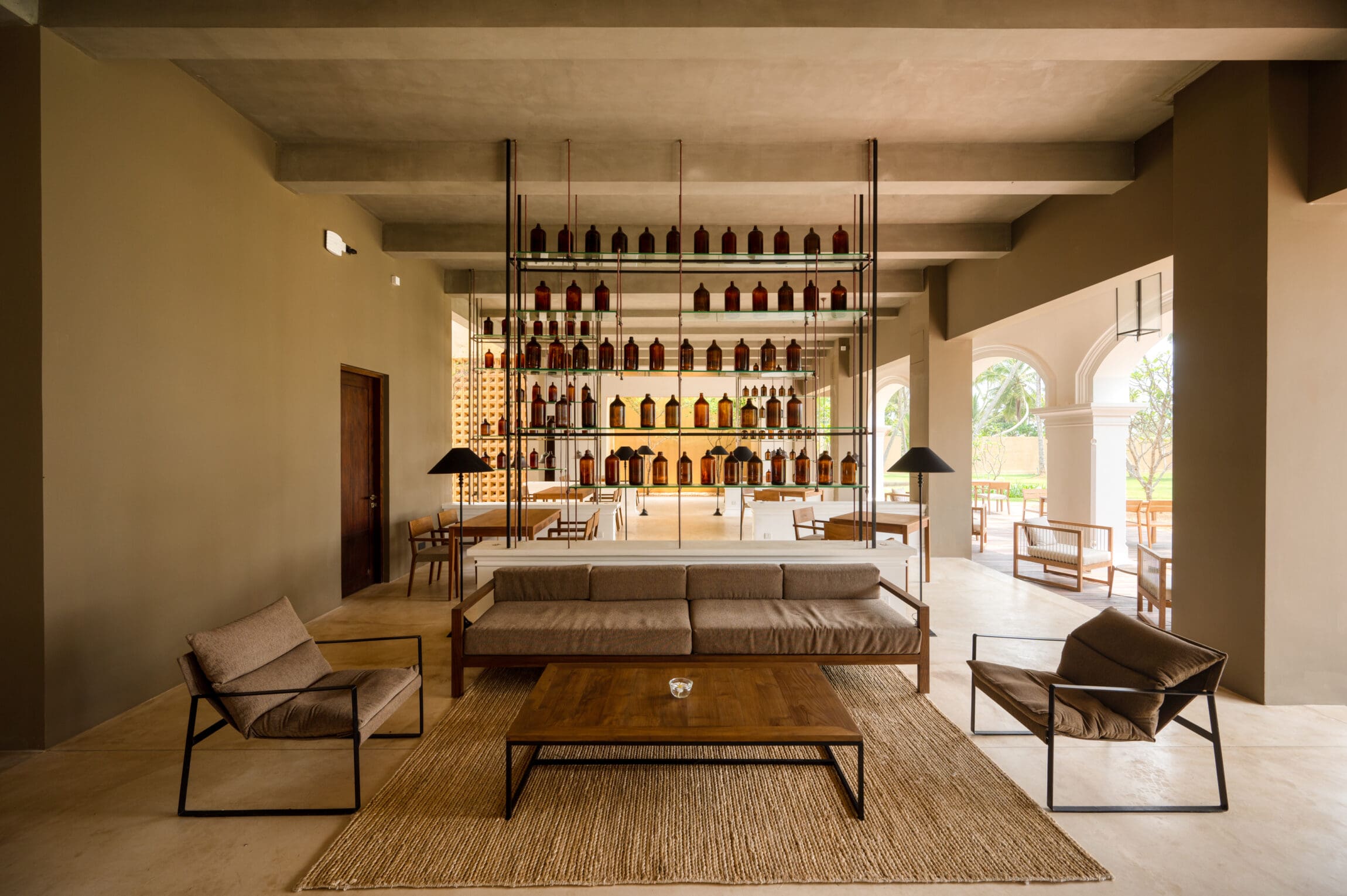 Reverie, Sri Lanka
Another company with big ambitions for bijou boltholes is Resplendent Ceylon. Based in Sri Lanka, it is already known for its boutique luxury hotels and resorts. Its latest concept, Reverie, will launch this spring 2023 with a collection of small, laid-back properties in Sri Lanka. The brand will embrace slow living "by way of restful and soulful stays, nourishing cuisine, and holistic wellbeing therapies," explains managing director Malik Fernando.
Sharing Resplendent's core values, and set to appeal to the same discerning crowd, Reverie focuses on smaller properties, and respectful immersion in Sri Lanka's cultural heritage. Each one is a home-from-home, offering a harmonious balance between connectivity and seclusion, with digital detox zones, and no set times for meals or activities. A refuge for switching off and tending to inner wellbeing, Reverie encourages guests to, "slow down, be mindful, and embrace a simpler version of life, surrounded by nature and harmony," says Fernando.
Reverie will throw open its doors at relaxed beach house Ahu Bay in Ahungalla, followed by Kayaam House in Tangalle.
Ahu Bay is priced from 360 GBP / 450 USD per night B&B; Kayaam House is priced from 570 GBP/ 700 USD on a fully-inclusive basis with wellness treatments. thereverie.life
Janu, global
Aman is never one to rest on its considerable hospitality and lifestyle brand laurels, which encompass 33 refined hotels an all-natural skincare and fragrance range, and a ready-to-wear collection. This year, Aman will premiere a sister hotel brand, Janu. Although Janu will share some DNA with its sibling – including a rooted-in-destination ethos, sustainable operations, and unflappable service – it is designed as a complementary offering, with a focus on social wellness.
"Human connection and communication has been redefined by the digital world. We wanted to create a new hotel brand with soul, and with the aim of kick-starting human interaction again," says Aman CEO Vladislav Doronin. Janu aims to offer guests a conscious travel experience with the best-of-the-best in abundance, featuring contemporary design with a focus on space and light and convivial social spaces.
Wellness-wise, there will be a mix of high-octane group classes and more subdued, mindful practices, alongside hydro and thermal facilities and cutting-edge treatments. Culinary offerings will be informed by a diverse range of concepts, from fermentation to low-temperature cooking, and will be served from open kitchens, with counter-top flourishes injecting a burst of energy to mealtimes. Janu will debut in Tokyo in 2023, with outposts in Montenegro and Saudi Arabia in the works.
januhotels.com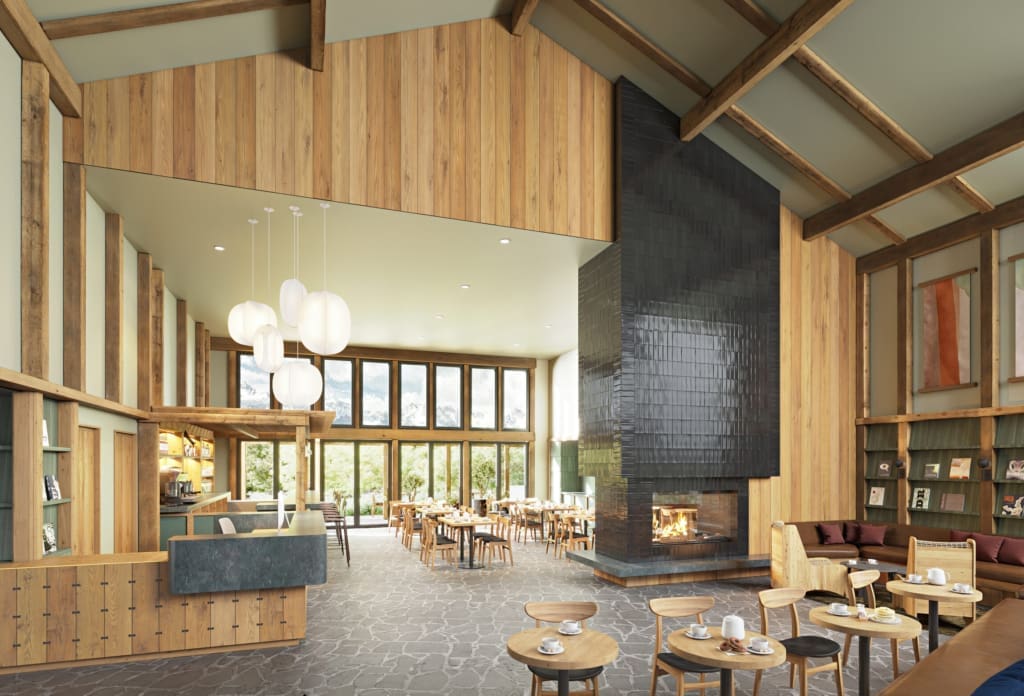 Trailborn, US
Trailborn is a game-changer for adventurers who relish outdoor pursuits, but want to bed down in contemporary accommodation when they kick off their hiking boots. The brand is the brainchild of NYC-based entrepreneurs Ben Weinberg and Mike Weiss, who between them bring investment banking, real estate and hospitality experience to the table. Noting an uptick in demand for holidays which offered immersion into America's wild places – including National Parks, mountain towns and beaches – but a distinct lack of thoughtfully-designed accommodation in these locations, the duo dreamt up Trailborn, a brand which "brings the design sensibilities of a boutique hotel to extraordinary outdoor destinations."
Under this sustainably-minded brand, historic properties will be reimagined using environmentally responsible construction practices, and whenever possible, powered by renewable sources. In addition, a percentage of funds from each booking will contribute to land conservation.
Trailborn's debut is a modern mountain lodge, which will open this spring at the fringe of Colorado's Rocky Mountain National Park. Adopting a 'friend in the know' service style, it'll be a hang-by-the poolside and firepit kind of place, with a relaxed family feel and hip Mexican restaurant. Residential-style bedrooms designed by Venice Beach-based Electric Bowery will have cork flooring, Grown Alchemist toiletries, and neutral palettes to allow the surrounding scenery to take centre stage.
From 185 GBP / 225 USD per night. staytrailborn.com
Handwritten Collection, Global
Accor has unveiled Handwritten Collection, which focusses on one-of-a-kind concepts and unique travel experiences from independent hoteliers. Meeting a demand for midscale properties, 12 hotels are set to open or convert to the brand in 2023. These include locations in Shanghai in China, Le Saint Gervais and Annecy in France, and Perth and Sydney in Australia. The group has ambitions to grow the brand to 250 properties by 2030.
"Our aim is to support the growing number of independent and boutique hotel owners looking to boost their global profile and grow revenue without losing their identity," says Alex Schellenberger, chief marketing officer at Accor. "Hotels will offer heartwarming travel experiences and a twist on traditional hospitality."
all-accor.com


JOIN US FOR THE JOURNEY
Subscribe to the newsletter
City guides, culture, photography and ideas, with expert analysis on the biggest stories in travel