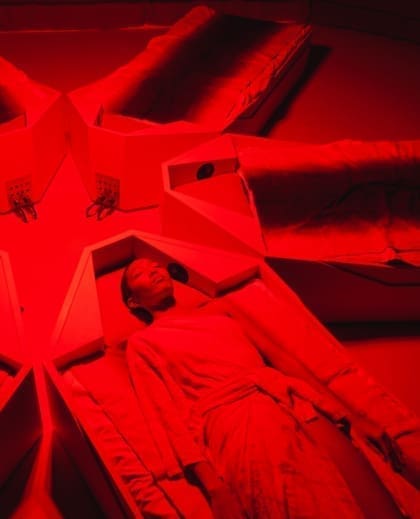 Travel trends for 2023, as predicted by industry insiders
Last updated: September 5, 2023
Leaders in the travel industry predict that meaningful trips, ultra-localised itineraries and app technology will be big in 2023
As we look to a new year, what does the future of the travel industry look like? From Asia reopening for tourism to ambitious new hotels and ongoing digital nomad incentives, there is plenty to be excited about in 2023. Sustainability and meaningful travel are happily still at the forefront of people's minds, while low-cost destinations such as Turkey, Nepal and Morocco are slated to be on the rise.
"From addressing climate action, to creating jobs and supporting businesses, right through to fostering peace and security, and advancing gender and youth empowerment and the digital transformation, tourism has never been more relevant than it is in 2023," comments Zurab Pololikashvili, secretary-general of the UN World Tourism Organisation. "At the same time, we see tourists themselves increasingly aware of the impact they can make and determined to travel more responsibly and sustainably, with growing interest in tourism for rural development and tourism as a pillar of opportunity for all."
Following the unexpected upheavals of 2022, one might argue it is difficult to make any kind of prediction at present, but these intrepid industry insiders were willing to give it their best shot.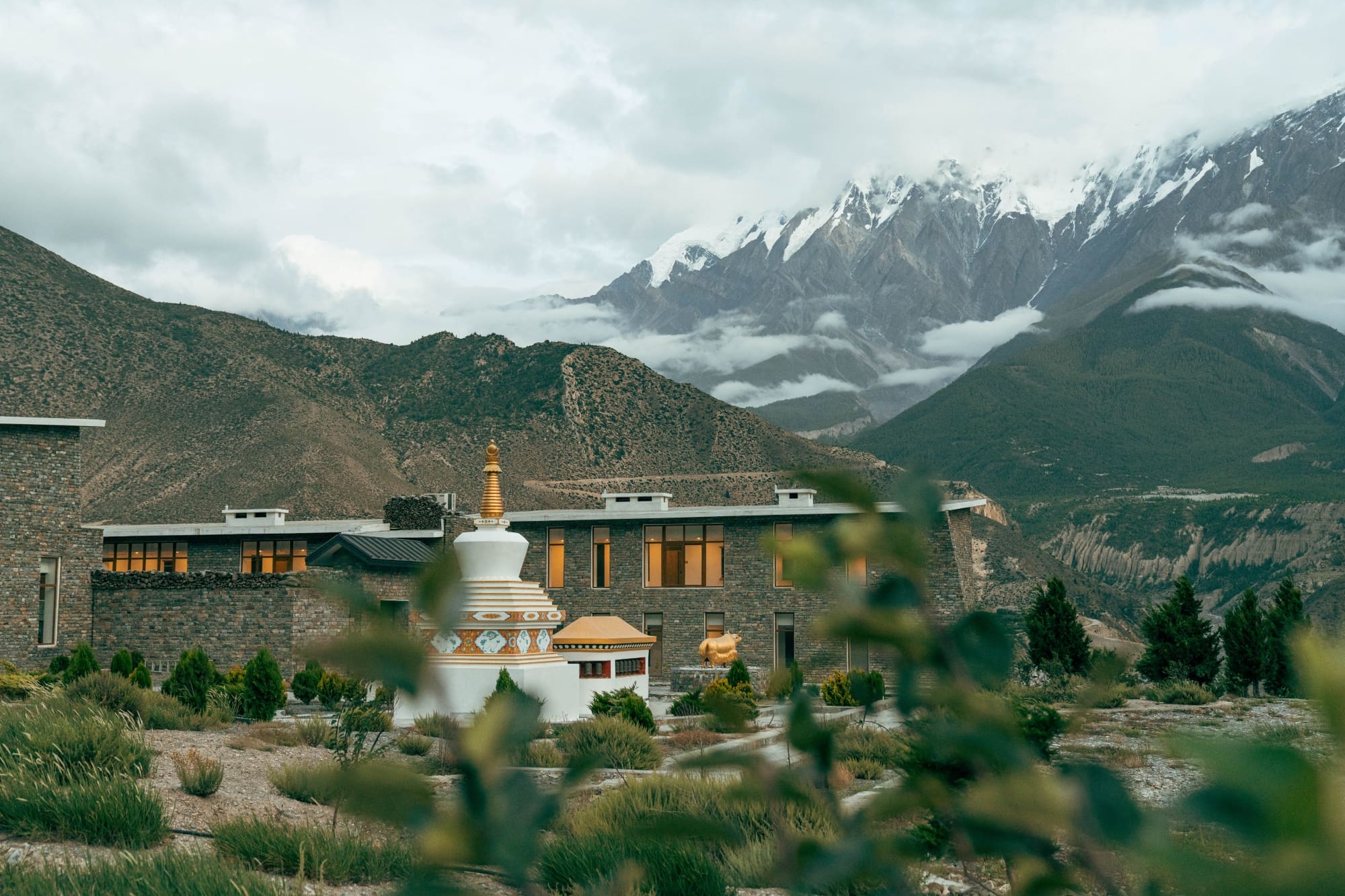 Meaningful travel and ultra-localised itineraries
Lily Girma, travel journalist
The interest in traveling like a local isn't new. But the rise of conscious consumers seeking more meaningful travel experiences two years after the pandemic is a movement that's slowly changing tourism. There's a desire to give back to local businesses, as well as to minimise one's footprint and immerse in the destination in respectful ways. This will only intensify in the coming years. Coupled with the pressure on the travel industry to prioritise climate action and to ensure tourism's benefits spread more equitably to host communities, we will see more 'ultra-localised' itineraries from destinations and tour operators. This means new ways to immerse in nature, but tied to Indigenous and Aboriginal cultures, for example, who are the original custodians of land and heritage.
Hotels are also increasingly more immersed in the outdoors and are transparent about their footprint with customers, while encouraging engagement with the local culture and businesses. We'll see travellers seeking more than food tours and looking to understand the way of life in other places, particularly as many now work remotely. Meaningful travel comes from interacting and learning from those who are not like us – that's what tourism has always done best and it's this irreplaceable contact that the traveler is seeking. With more comfort and perks, yes, but it's back to the basics of why we travel, except now we want to learn to do it in a way that reduces the negative impact on places while collecting memories of a lifetime.
Bill Bensley, hotel designer and architect
Put your money where your mouth is: support those who are doing their bit to be more ecological, to combat illegal wildlife trade, to empower at-risk communities. The environmental effect of lockdown in many countries gave us pause and made us think about why and where we travel, and I think the trend will be towards hotels that are genuinely eco-friendly, with initiatives such as community empowerment or nature conservation. We have a huge impact as hoteliers, owners and architects and I only hope the numbers of those attuned to that will grow.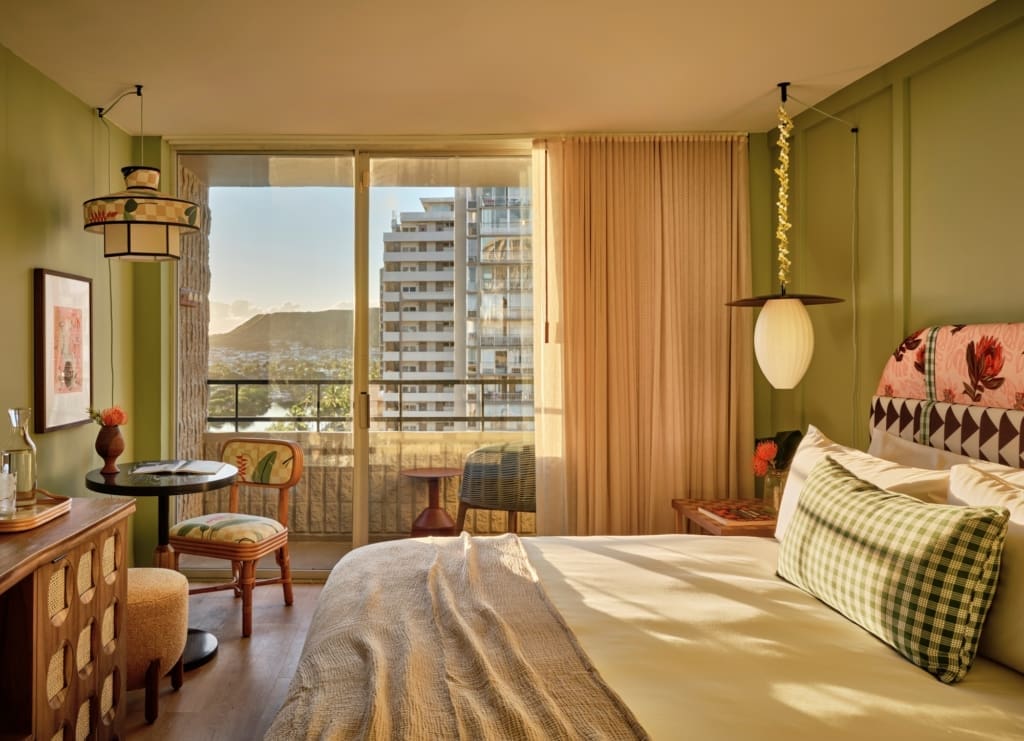 Phil Hospod, CEO and founder of Dovetail + Co, US
With the growing appreciation that we are all stewards of the communities that we visit, I think we'll see a rise in sustainable tourism that's built into hotel business models and core guest experiences to provide travellers with the opportunity to connect with the destinations they visit on a deeper level and leave it better than they found it. By partnering with local organisations, hotels can offer authentic and enriching experiences, which help protect these places. In January 2023, we're opening Wayfinder Waikiki in Hawaii (after launching the Wayfinder brand in Newport, Rhode Island). It was important to us to work with local institutions and contribute to the incredible sustainable work they're doing. To that end, we offer guests volunteer experiences such as taro field restoration at Ka'koo Oiwi Farms or beach cleanups with 808 Cleanups and cultural education initiatives with the Bishop Museum. Connecting with these partners and seeing how much they'll benefit from a collaboration with a hotel inspired us to roll out similar experiences throughout the Dovetail + Co portfolio in our other destinations.
Indigenous tourism
Zina Bencheikh, managing director for EMEA at Intrepid Travel
Indigenous tourism is one of the fastest growing trends in travel and we're expecting it to be big for 2023. Post pandemic, people are looking for genuinely sustainable and community-led experiences that benefit both the land and its people. As well as generating income and empowering local communities, these kinds of experiences give travellers an amazing insight into traditional ways of life and a better understanding of a destination's diverse legacy. At Intrepid Travel we have put a major focus on developing more Indigenous tourism experiences, especially in the United States and Canada, and in Australia, for 2023.
My favourites include a visit to an indigenous Shaman in a Maya village in Guatemala, a chance to spend time with the matriarchal Terraba community in Costa Rica, and a walk through Queensland's Mount Barney National Park with a First Nations guide.
Tourism levies
Jenny Southan, founder of Globetrender
After the 'involuntary under-tourism' that occurred during the Covid pandemic, the remainder of this decade will see a return to the problem of 'over-tourism' to the world's most popular destinations, unless measures are taken to consciously combat it. Next year, Venice is planning to charge day-trippers an entry fee of 3-10 EUR to gain access to the city (although it's so low it probably won't put anyone off; rather, it will simply be a revenue generator). Taking the idea of tourism levies more seriously, in 2022 Bhutan introduced a nightly 'Sustainable Development Fee' of 200 USD, meaning a one-week trip would cost 1,400 USD per person before any other expenses. Valencia, Thailand, Manchester and Wales are also tipped to start charging visitors from 2023.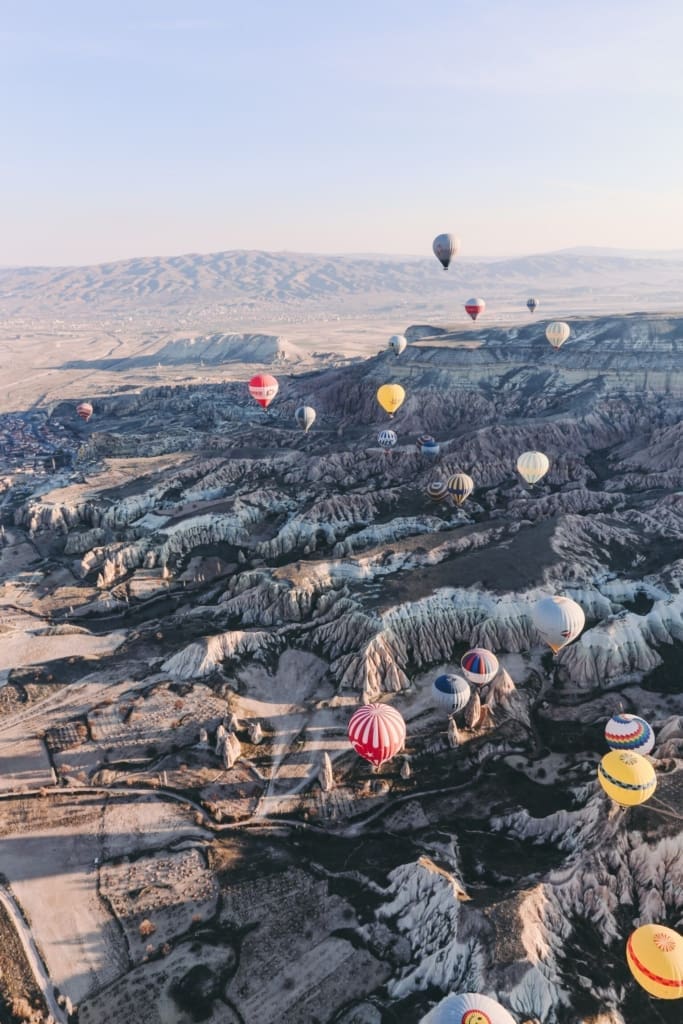 Low-cost destinations
In 2023, economists believe a global recession will be inevitable. Even now, people in many countries are experiencing a cost of living crisis that means they have less disposable income for travelling. With spiralling prices, seeking out low-cost destinations will be a key tactic to making trips viable. In 2022, the world's most expensive cities were New York, followed by Singapore, Tel Aviv, Hong Kong, Los Angeles and Zurich. These will be best avoided by anyone but the rich. Cheap destinations that will rise in popularity are likely to be Turkey, Thailand, Vietnam, Bali, India, Nepal, Bolivia, South Africa, Mexico and Morocco.
Travel more, for less
Laura Lindsay, global trends and destination expert at Skyscanner
At Skyscanner, we predict price-driven travel will be the main priority for 2023 – whether it's checking out an emerging destination that offers excellent value, making work 'work' for you on a blended trip, or trending activities that won't break the bank. Following the pandemic, travellers still want to make up for lost time, and are craving experiences grounded in nature and wellbeing.
In Skyscanner's 2023 travel trends report, it reveals that consumers are looking to make better, more informed decisions about their discretionary spending, with 46 per cent of travellers planning the same number of vacations in 2023 as 2022 and 41 per cent thinking of going on even more trips next year. More than half of respondents shared that rising costs and inflation are factors in their travel booking decisions, and travelers are looking to visit places where their currency will go further.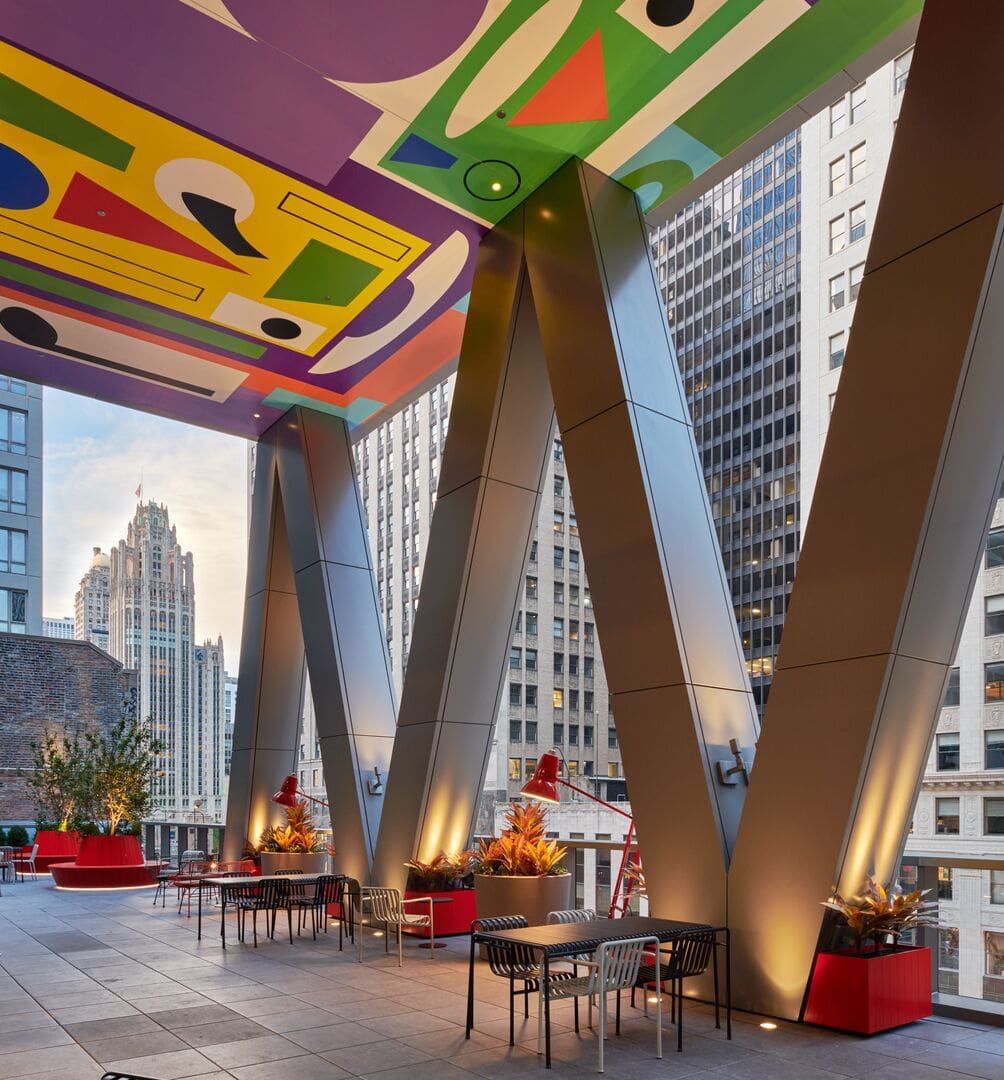 Quality over quantity
Ernest Lee, chief growth officer at citizenM hotels
2023 will be a year of culling the herd. Many owners have neglected their hotels since the pandemic began and have ridden a wave of pent-up demand. As corporate travel continues to recover, these guests will be less and less tolerant of poor building quality. We have the benefit of a portfolio where more than half of our properties are under five years old, and even younger in the US.
Evolving travel tech for a better user experience
Michael Parker, co-founder and CEO of ROADBOOK
2023 will see an evolution in travel app technology as demand surges, and with it, demand for better user experience. Frequent travellers are now confident and loyal to online travel agencies like Expedia, Vrbo and Airbnb, while apps like TripIt, Hopper and Klook now have years of development and a foothold. But with changing travel demand including nomadism, road-less-travelled, sustainable travel and longer home stays, booking that perfect end-to-end trip yourself across disparate apps can be on the one hand empowering, but on the other hand complicated and hugely time consuming. It's a case of whether technology is making life better and simpler, or actually more complex. In 2023, apps will have to evolve to a more seamless user experience across the end-to-end trip bookings, particularly on mobile. This will better integrate rewards and loyalty, as well as itinerary and trip management. Seasoned travellers will be more demanding of travel agent services, where technology enables the high-service curation of old. Meanwhile, disruptors will exploit extreme price-consciousness in 2023 in an attempt to upset buying patterns with market leaders, raising the stakes on better user experience to defend positions and acquire more savvy travellers.
Transformational experiences, from mushroom supper clubs to ecstatic dance ceremonies
Emma Westman, Communications Director at Black Diamond
Travel for many has always been about profound experiences, so how better to start 2023 than throwing ourselves head-first into the ultimate transformative 'trip'. These days a simple yoga retreat or juice cleanse won't cut it – far too simple, darling. Travellers are seeking deeper experiences when abroad, hungry for ways to create a lasting positive impact 'from within'. Once dismissed as the domain of New Age Californians, travel is now all about unashamedly bettering ourselves in a way that we wouldn't at home.
Fasting retreats, mushroom supper clubs and ecstatic dance ceremonies will be par for the course in 2023, sitting alongside facials and pedis on 5* hotel spa menus. These experiences are becoming increasingly accessible for those wanting to feel, quite literally, transported to another world and benefit from something they might be hesitant to try in their normal environment. After all, why restrict ourselves to bringing back a bottle of local pinot noir when we can unlock our subconscious and return home enlightened?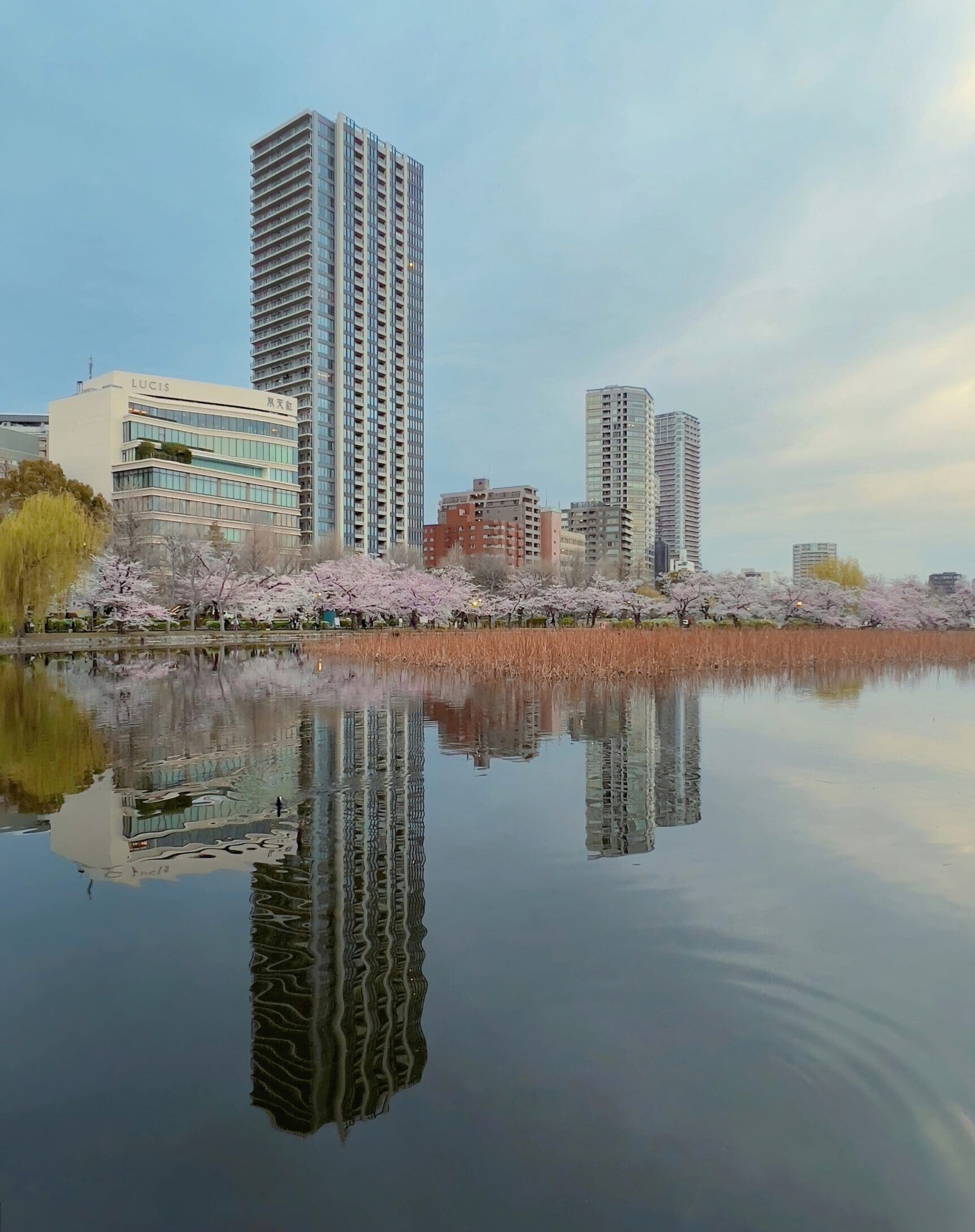 Art and cultural festivals 
Jon Gieselman, President of brands at Expedia, Hotels.com, and Vrbo
When we look at our data together, we see a detailed and robust picture of travel into 2023. We're seeing a new wave of interest in wellness retreats, and a spike in demand for outdoor destinations beyond just beaches and mountains — not a new normal but people branching out to unexpected trends in what we're calling the 'no normal'. Based on traveller demand, most destinations seeing the largest increases are all culture-rich cities where art and cultural festivities are getting back in full swing. Check out the Edinburgh Fringe in Scotland, plan a trip to WorldPride in Sydney, or drink in the cherry blossoms in Tokyo.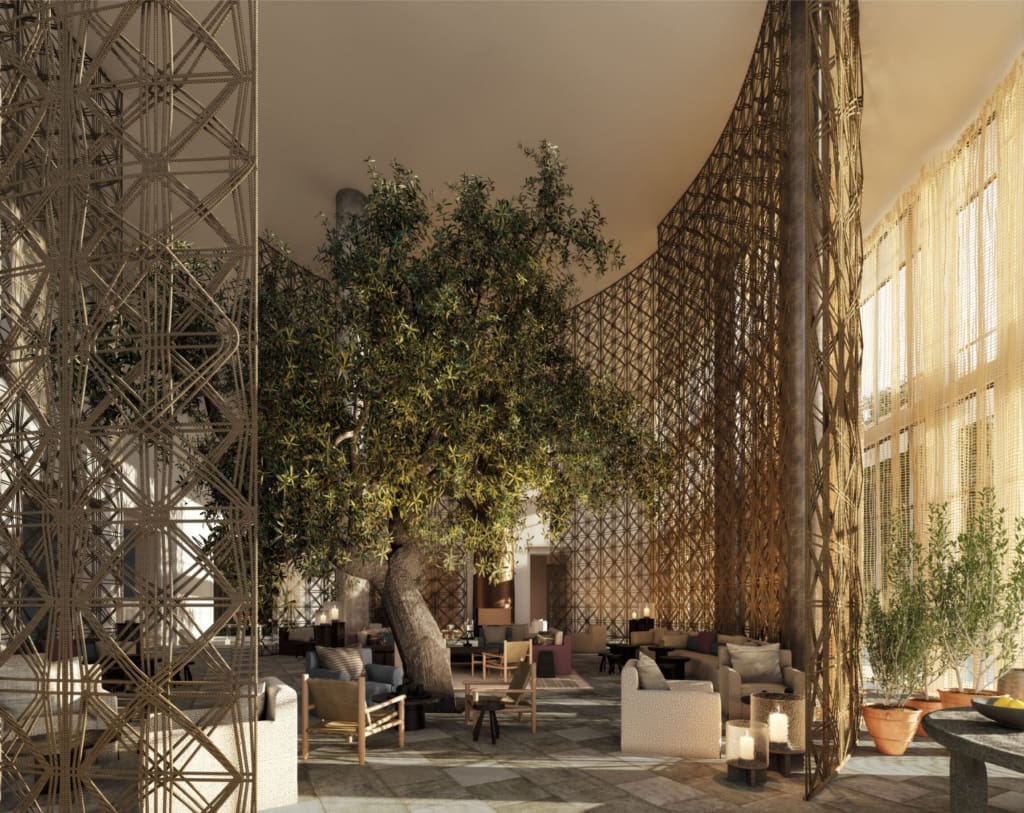 The luxury traveller is getting younger
Vlad Doronin, Chairman and CEO of the Aman Group
Our guests continue to get younger and as a result place greater value on luxury as a lifestyle and invest in travel experiences which hold value in memorable moments – collectively, these younger generations are also set to represent the majority of the global luxury market imminently. This demand and focus on experiences has led us to create Janu, our sister hotel brand which means 'soul' in Sanskrit and has been developed with a different energy and pace to Aman, designed to bring like-minded people together with exceptional experiences in beautifully designed spaces. Janu Tokyo, our first hotel, will launch in 2023, bringing to life for the first time our vision of connection, inspiration and exploration in one of the world's most dynamic cities.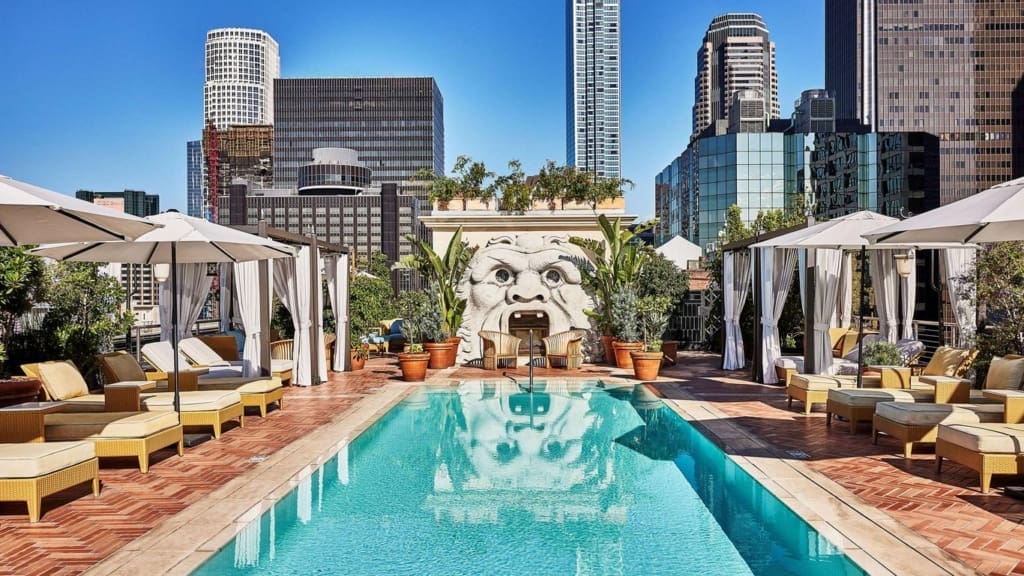 Tailored next-gen guest service
Jeremy Selman, Operating Partner, Hotel Per La, Los Angeles
I think that 2023 will not be about some flashy new hotel product, but about our industry becoming exponentially more flexible and creative in how we operate so that we can better respond to individual traveler's wants and needs from allowing guests to communicate with our hotels in many different ways, to limiting interactions with hotel personnel, to truly making it easier for owners to travel with their pets – and a million other ways we can break from the uniform tradition of service.
Sign up for thought provoking long reads on the future of travel and the latest industry news


JOIN US FOR THE JOURNEY
Subscribe to the newsletter
City guides, culture, photography and ideas, with expert analysis on the biggest stories in travel