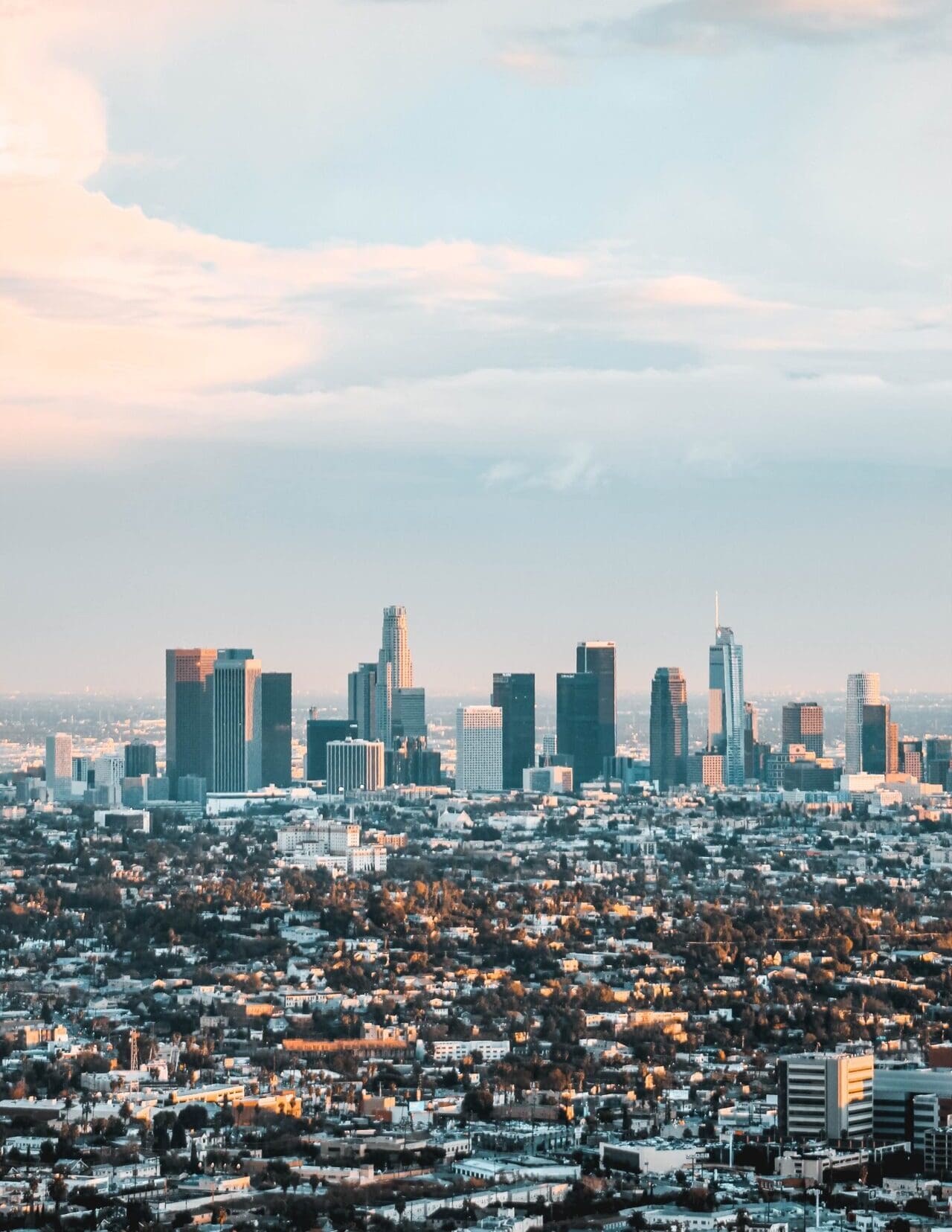 My City: Los Angeles
Last updated: February 6, 2023
LA-based writer Valorie Clark tells the story of her love affair with Los Angeles, a sprawling metropolis made up of a multitude of gloriously distinct, characterful neighbourhoods
From the outside looking in, Los Angeles is impossible to separate from its own myth-making. I moved here from Paris after grad school, expecting to find the city I'd seen in movies; a tabloid monstrosity lit by narcissism and smoggy streetlights.
Instead, I found twenty cities wearing a trench coat, masquerading as one to get by. I fell in love with LA when I realised it could only be understood as a region, permeated with creativity and contradiction.
Charting the neighbourhoods is the key. Beverly Hills has the most frustrating parking rules, and Hollywood is not where you'll see celebrities. (If it's celebrity sightings you want, go to any Blue Bottle cafe on the west side, order a coffee, and settle in.) Some of the neighbourhoods are a few short blocks, and they pop up and fade out like improv groups. All of them feel distinct.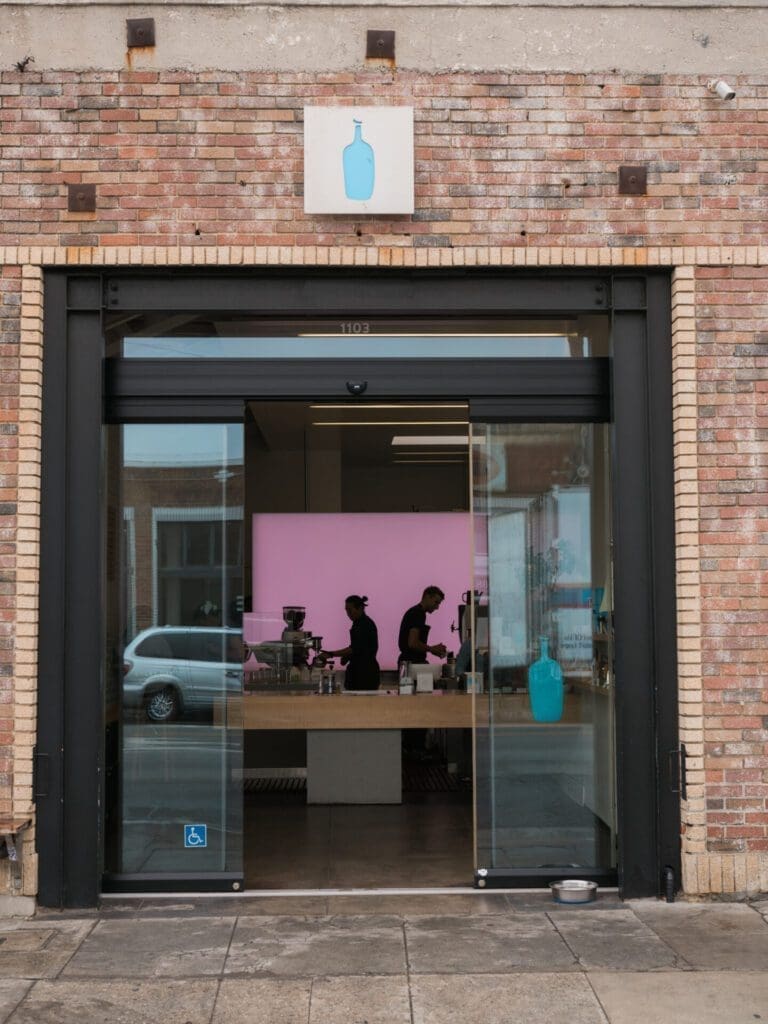 Starting on the northeast side, the Highland Park, Eagle Rock, Glassell Park, and Atwater Village neighbourhoods are where you can feel LA's history most strongly. Take a walk down Figueroa, starting at Civil Coffee, and wander into record shops and bookstores; check out Highland Park Bowl if you feel like knocking down some pins. Little Ripper and Kumquat top the list of best coffee in the area. Highland Park Brewery is one of LA's best breweries, but for a wine bar, you want Wife and the Somm.
Going west, Elysian Valley is mostly residential, but Elysian Park is worth packing a picnic for to spend an afternoon lounging in the sun. Head west toward Echo Park, Silver Lake and Los Feliz (no, it's not pronounced the correct Spanish way) for a great massage at The Now, for killer drinks at Bar Flores, and excellent street tacos at any vendor you see.
Echo Park Lake remains the best place for a Kodak moment: rent a swan boat with a date and try not to get soaked by the fountains. If you want something more active, go for a long walk around Silver Lake Reservoir. Vermont Avenue hosts Figaro Bistrot, a great French restaurant to linger at, as well as the Los Feliz theatre and the Dresden Bar. Browse Skylight Books and say hi to Franny, their shop cat.
After years of telling travellers to avoid downtown, it's had a much-deserved resurgence in popularity. The Freehand Hotel (a brilliant place to stay in Los Angeles) lobby is a great place to co-work and people watch. Take a cue from Tom Hansen (500 Days of Summer) and go for a long walk, making sure you look up: some of the oldest buildings in the city are here and the architecture is astounding.
The Last Bookstore is a labyrinthine 22,000 square foot store inside an old bank; step into the vaults or take a photo in the book arch. The Bradbury Building is especially notable, but heading toward Bunker Hill will give you better views. Eat at Grand Central Market then take Angel's Flight, the 118-year-old funicular, up and see Angel's Knoll before it's paved over.
If you go to The Broad museum (it's free, but book in advance), drop into Vespaio next door for the best lentil soup in the city. Take a walk down the street to the Dorothy Chandler Pavilion for more architectural views of City Hall, the John Ferraro Building, and Walt Disney Concert Hall. If the restaurants at DCP have reopened, grab a coffee at Go Get 'Em Tiger – an LA staple – and enjoy it in Grand Park across the street. If it's sunset, Mullin Wine Bar has a great menu to go with the view.
Few artists live in the Arts District today, but the neighbourhood is home to art galleries worth popping into. Start your day at Verve for excellent coffee and end the night at the famous Death & Co for a fantastic cocktail. In between, Two Bit Circus is the best barcade around and Guerilla Tacos is a short walk away.
West of Downtown is Koreatown. Parking is an absolute nightmare, but brave it because each restaurant is better than the last. Required dining is the Korean BBQ at Kang Ho Dong Baekjeong, but be ready to wait because they don't accept reservations. The Wiltern isn't just a gorgeous example of Art Deco architecture, it's also a perfect music venue; see a show there if you can. K-Town karaoke bars are on another level and they're finally back – end your night in one. Stay at The Line LA and eat at least one meal at Openaire.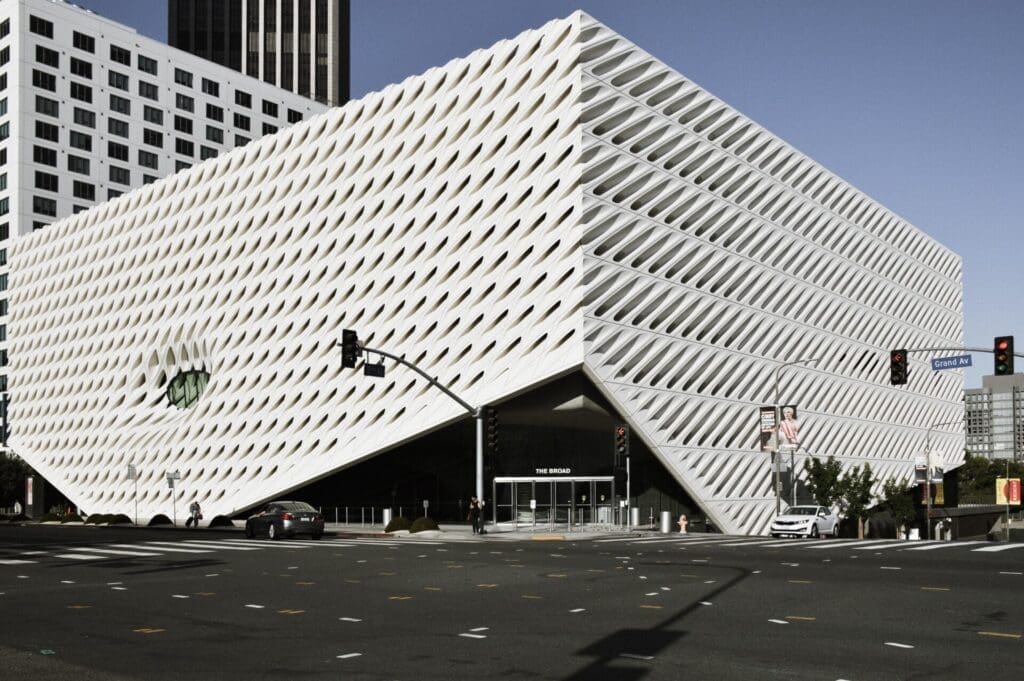 Heading west from Koreatown, you'll pass Prevail Boxing; drop in for a fun workout you'll still feel three days later. North of Prevail on Melrose is The Village Idiot, the best pub to catch a soccer match in. Driving north will take you into the Hollywoods (East, regular, and West). Skip the Walk of Fame, but try the Paramount studio tour. The Hollywood Forever Cemetery screens movies between graves; it's an experience.
Catch a show at The Comedy Store, where up and coming and established comedians perform in the same space, then eat the addictive Boujee Fries on Mama Shelter's rooftop (just don't send us the bill). The traffic is usually terrible, but if you're ever awake before dawn, a drive west on Santa Monica Boulevard as the sun rises will take you to the beach quickly and feel downright peaceful.
At the end of that drive, the Santa Monica Pier has a nostalgic carnivalesque draw. Rent a bike and follow the beach path south toward Venice, where you'll see a blend of artist-vendors, Muscle Beach, and kids at a skatepark.
To actually get in the water, head north to Will Rogers State Beach or Sunset Beach. The Santa Monica mountains are criss-crossed with around 60 beautiful hikes, including the beginner-friendly Santa Ynez Falls Trail. For more advanced hikers, the Upper Cabin Trail is a nine mile loop everyone should do once. And of course, no trip to LA is complete without a long drive along Mulholland – just don't start during rush hour.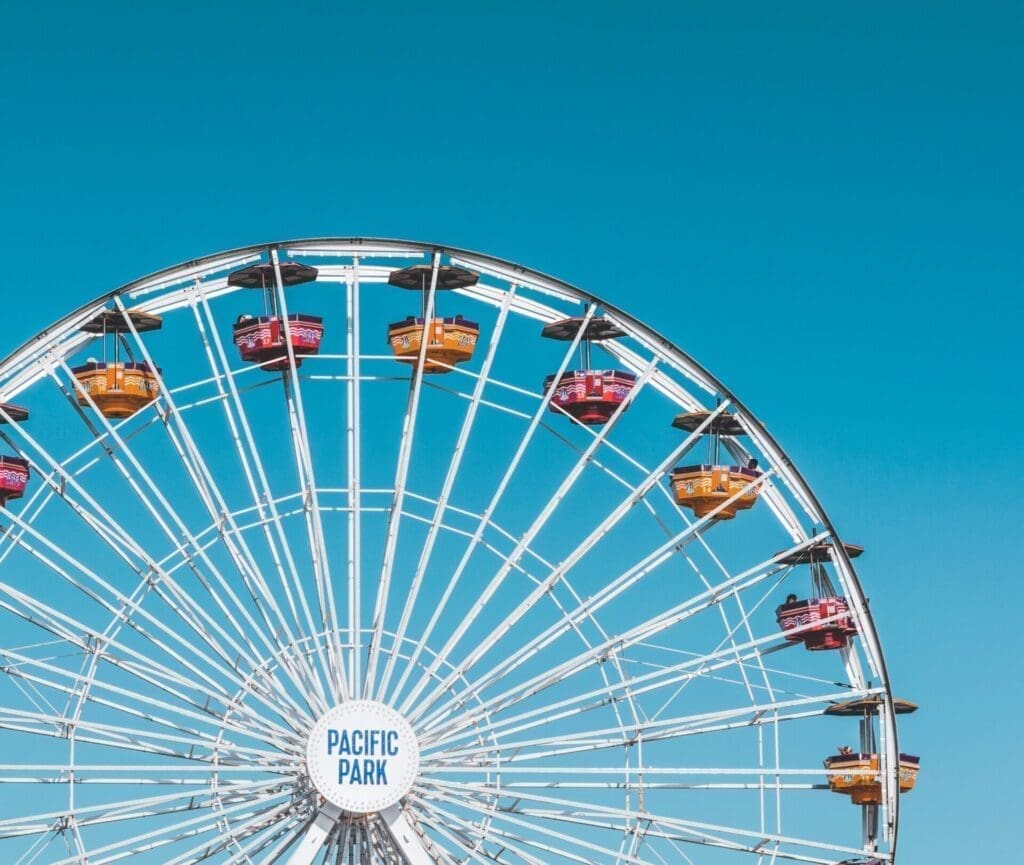 JOIN US FOR THE JOURNEY
Subscribe to the newsletter
City guides, culture, photography and ideas, with expert analysis on the biggest stories in travel