The best cocktail bars in Los Angeles
It's always cocktail hour in Los Angeles. Here's our insider's guide to drinking your way around the city's best cocktail bars
Last updated: July 26, 2023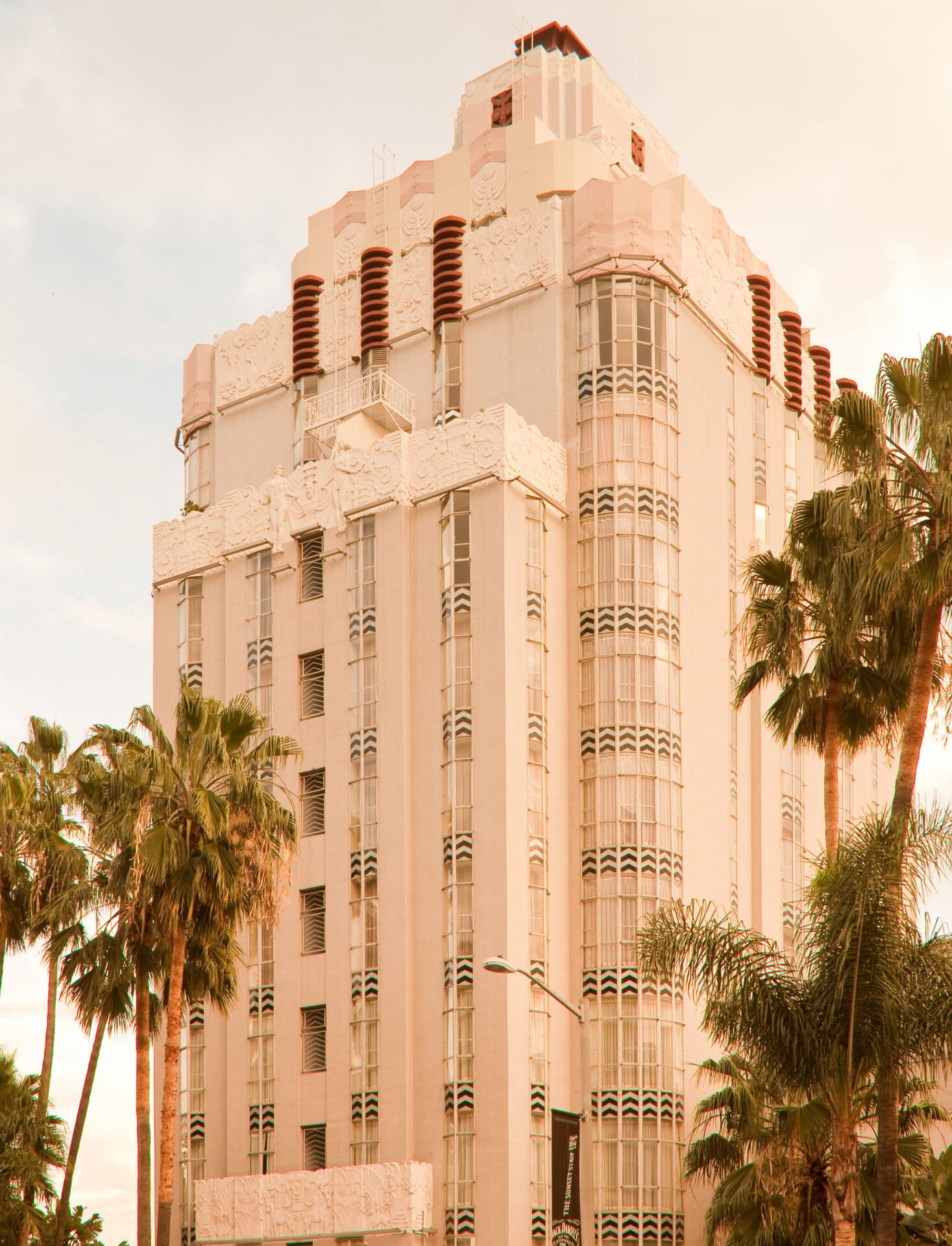 Los Angeles is a fun-loving, cash-splashing city that brashly calls for mini celebrations at every turn, whether you're toasting your breakout role, landing a table at the best restaurant in town or finding a parking space around the corner from one of the most sought-after bars in time for sunset. There's no single definitively 'LA' drink or bar, and the place is so much richer for its eclecticism.
In Los Angeles, drinkers choose a cocktail bar much like choosing a drink from a menu. There are battered, bonkers family-run tiki bars; there are glamorous grand dames in Hollywood hotels, there are secret downtown speakeasies, and there are brutalist concrete bunkers that used to be recording studios. For those seeking a cool breeze at golden hour, consult our guide to the best rooftop bars in Los Angeles.
It's time to mix things up; this is cocktail hour, after all.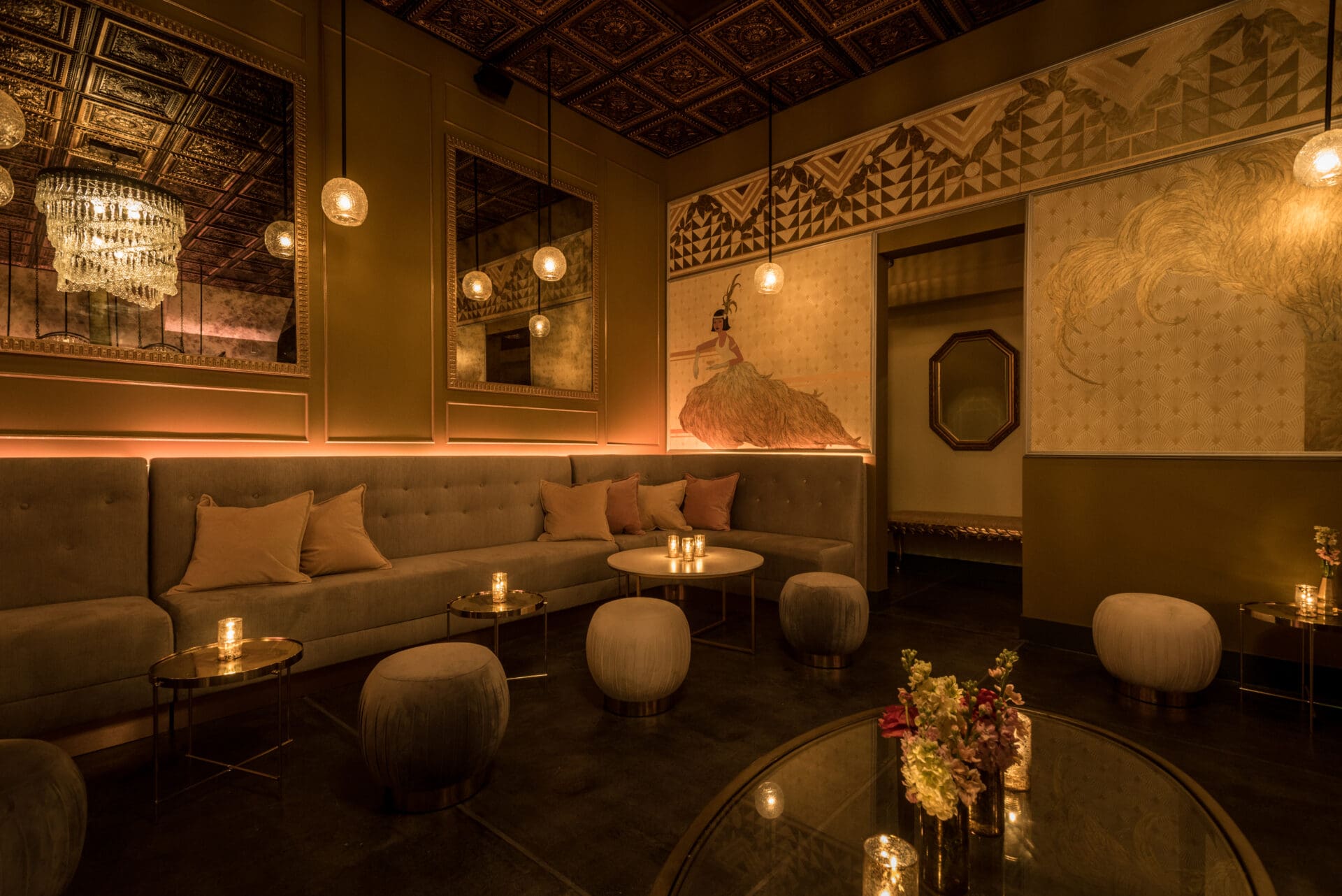 Genever
Location: 3123 Beverly Boulevard, Los Angeles, CA 90057 in Historic Filipinotown
Occasion: Solo females, small groups, date
Price: Cocktails from 14 USD
Owned by three fabulous Filipino women who funded the launch via a Kickstarter campaign, this luxe Filipinotown gin-focused cocktail lounge specialises in a warm, friendly (particularly female-friendly) atmosphere and Filipino ingredients. Expect flourishes like toasted coconut vermouth and housemade green tea or hibiscus syrup, all served in a glam, art deco-inspired space.
geneverla.com
The Normandie Club
Location: 3612 W 6th Street, Los Angeles, CA 90020 in Koreatown
Occasion: Solo, date or catch-up, best for small numbers
Price: Cocktails from 13 USD
The Hotel Normandie was a valuable addition to Koreatown, and the hotel's cocktail bar is as classy as they come. Think leather banquettes, painted brickwork, mosaic-tiled flooring and moody lighting. There's no food, but load up beforehand on a burger at Cassell's, the hotel's diner next door. The centrepiece horseshoe-shaped bar is just crying out to be propped up by solo drinkers.
thenormandieclub.com
Thunderbolt
Location: 1263 W Temple Street, Los Angeles, CA 90026 in Echo Park
Occasion: Big groups, dates, anything
Price: Cocktails from 13 USD
This new arrival on the Echo Park drinking scene already feels like a lived-in neighbourhood go-to, perfect for just about any occasion that calls for a stiff drink. From the old-school 90s hip hop soundtrack to the dimly lit leather sofas and the Southern snacks (buttermilk biscuits, burnt pork belly ends), this place is all about comfort. Start with a spicy, potent tequila and tamarind concoction called La Futera to give your evening an energy boost.
thunderboltla.com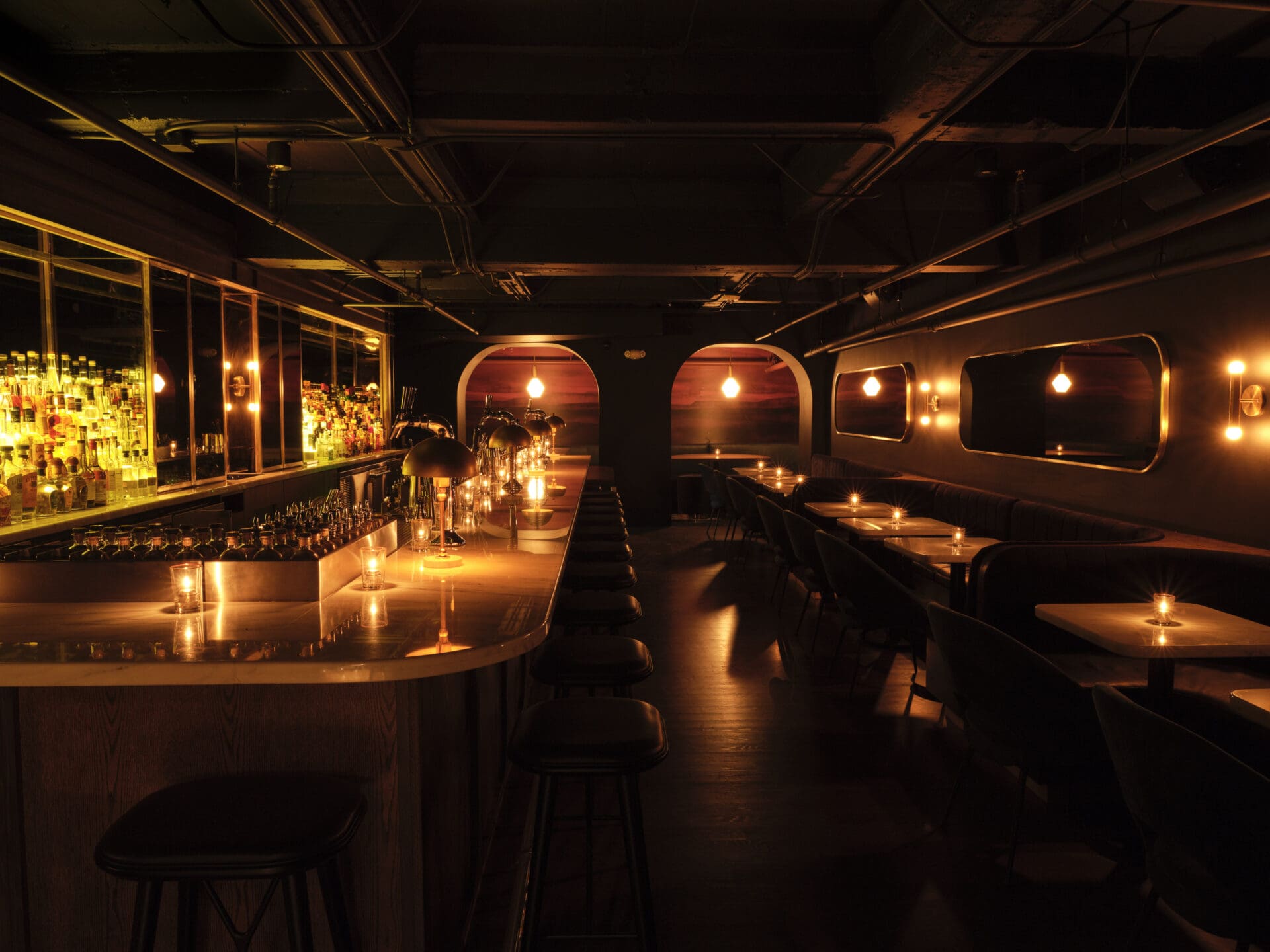 Death & Co.
Location: 818 E 3rd Street, Los Angeles, CA 90013 in Arts District
Occasion: Intimate date
Price: Cocktails from 18 USD
Los Angeles' cocktail crowd was initially wary of this West Coast outpost by NYC-based cocktail collective Death & Co, but the upscale Arts District den swiftly won everyone over to become one of the city's best cocktail bars. The space is dark, small and ambient, with a bar to lounge at while you wait for your table. Try the smoky mezcal-based Year of The Trees, and don't be shy about asking the staff to talk you through the more obscure ingredients.
deathandcompany.com
Tiki Ti
Location: 4427 Sunset Boulevard, Los Angeles, CA 90027 in Los Feliz
Occasion: Spontaneous wild nights and random afternoon drinks
Price: Cocktails from 12 USD
For a potent sip of old-school Los Angeles history, roll up to this third-generation family-run shack in Los Feliz, populated almost entirely by local regulars who've been loyal to the joint since it opened in 1961. There's a mechanical toy bull that walks along the bar; the drinks are seriously strong, the local drinkers are salty – there's no better place to come if you've just been dumped or fired (not that we're speaking from experience, *cough*).
tiki-ti.com
Big Bar
Location: 1927 Hillhurst Avenue, Los Angeles, CA 90027 in Los Feliz
Occasion: Small groups
Price: Cocktails from 18 USD
This is the cocktail bar where Los Angeles' food and drink folk come to let off steam. The patio is perennially crammed with young, urbane Los Feliz locals. It's best to come pre-dinner or later in the night, where you can grab a seat inside while the bartenders whip up bespoke creations and set the world to rights right alongside you. If you're flying solo, definitely dodge the busiest hours and slink in for a late one.
alcovecafe.com/bigbar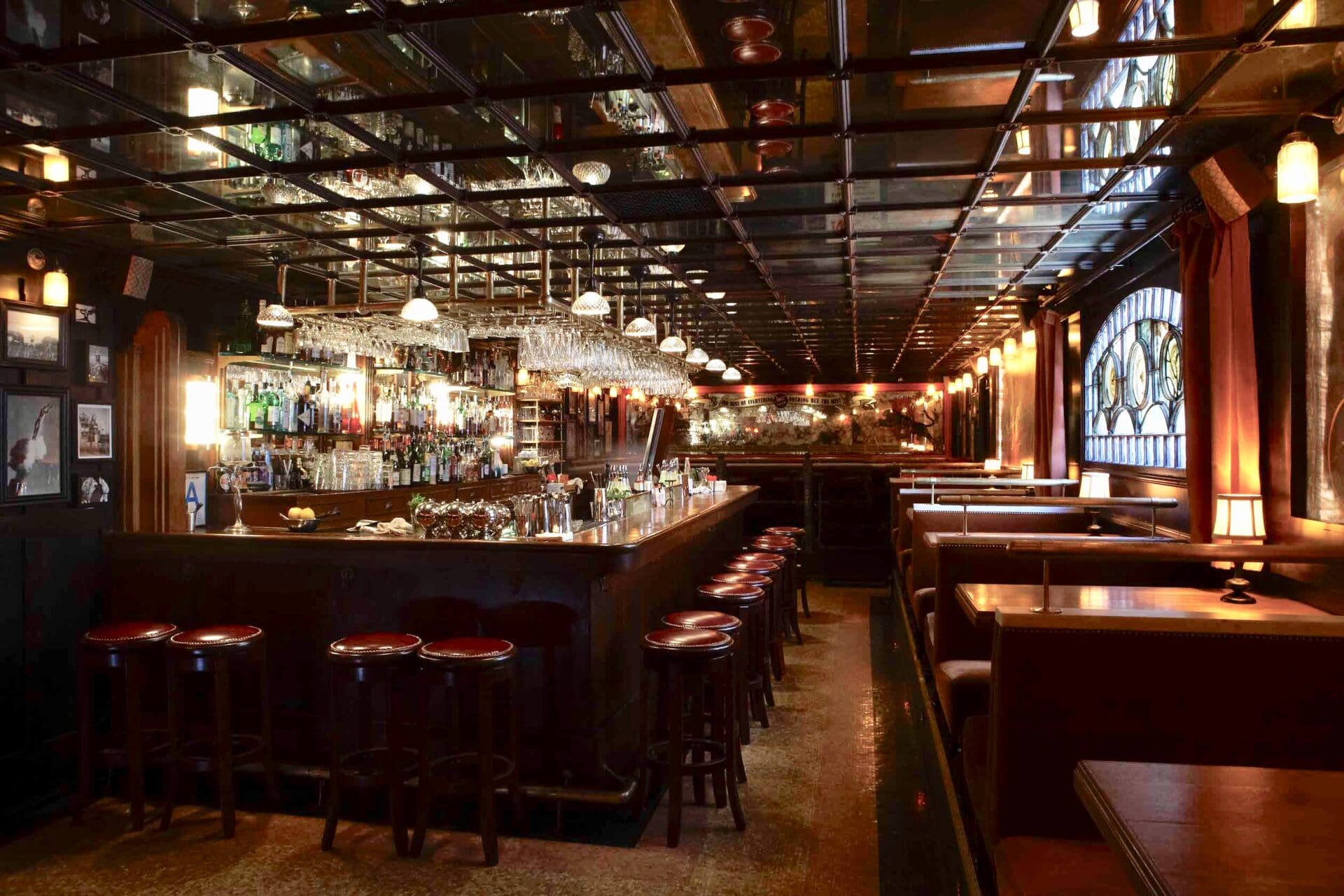 The Roger Room
Location: 370 La Cienega Boulevard, Los Angeles, CA 90048 in West Hollywood
Price: Cocktails from 14 USD
Hidden down the side of The Largo theatre (look for the old psychic neon sign), this small, dark drinking den has long been regarded as one of LA's best cocktail bars by dedicated mixed-drink lovers in West Hollywood. There's no fuss, no formality and not a whiff of hipster pretension. Just a superb list of around 20 classic drinks with a clever twist, like a vanilla-lifted Spiced Mule, all served by nattily dressed bartenders in vaguely circus-themed surroundings.
therogerroom.com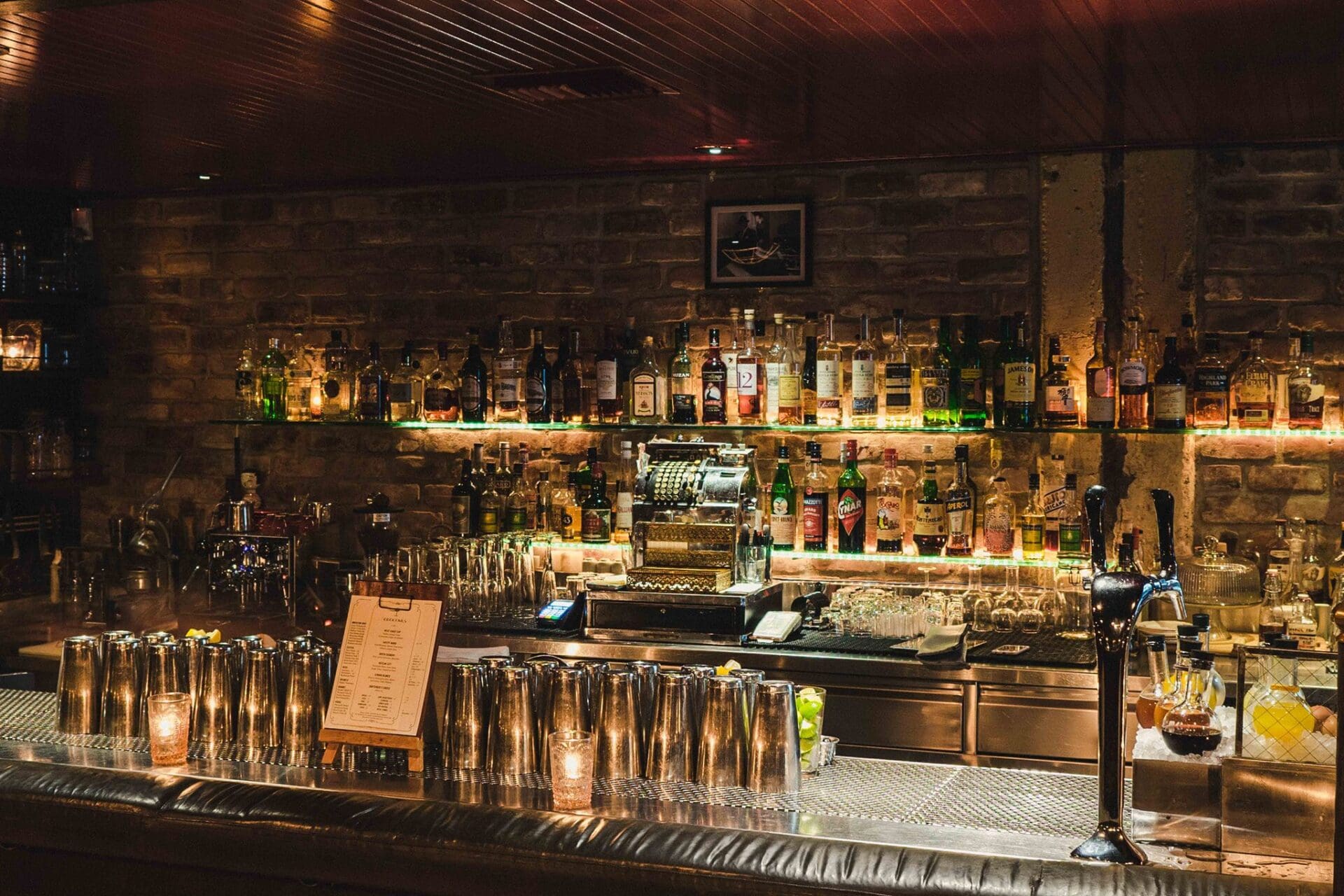 The Varnish
Location: 118 E 6th Street, Los Angeles, CA 90014 in Downtown
Occasion: Casual dinner
Price: Cocktails from 14 USD
In a small space at the back of legendary downtown saloon Cole's French Dip is The Varnish, an intimate bar with a speakeasy vibe. It's been serving some of the city's most creative cocktails since 2009, and we particularly love ordering the bartender's choice, which means you get a bespoke creation whipped up on the spot.
thevarnishbar.com
71 Studio Bar
Location: 1518 N Cahuenga Boulevard, Los Angeles, CA 90028 in Hollywood
Occasion: Casual dinner
Price: Cocktails 18 USD
Set in a bunker-like concrete cavern that was once a legendary recording studio (The Red Hot Chilli Peppers, Beck, Nine Inch Nails, Queens Of The Stone Age and Kanye West all recorded here) this sleek, sexy cocktail lounge and music venue serves showstopper cocktails in showstopper surroundings. We love the perfectly balanced The Bittersweet Escape, a glorious mix of rye, cognac, amaro nonino, cynar, campari and bitters. For a cool breeze, head to the Grandmaster Rooftop bar.
grandmasterrecorders.com/71-studio-bar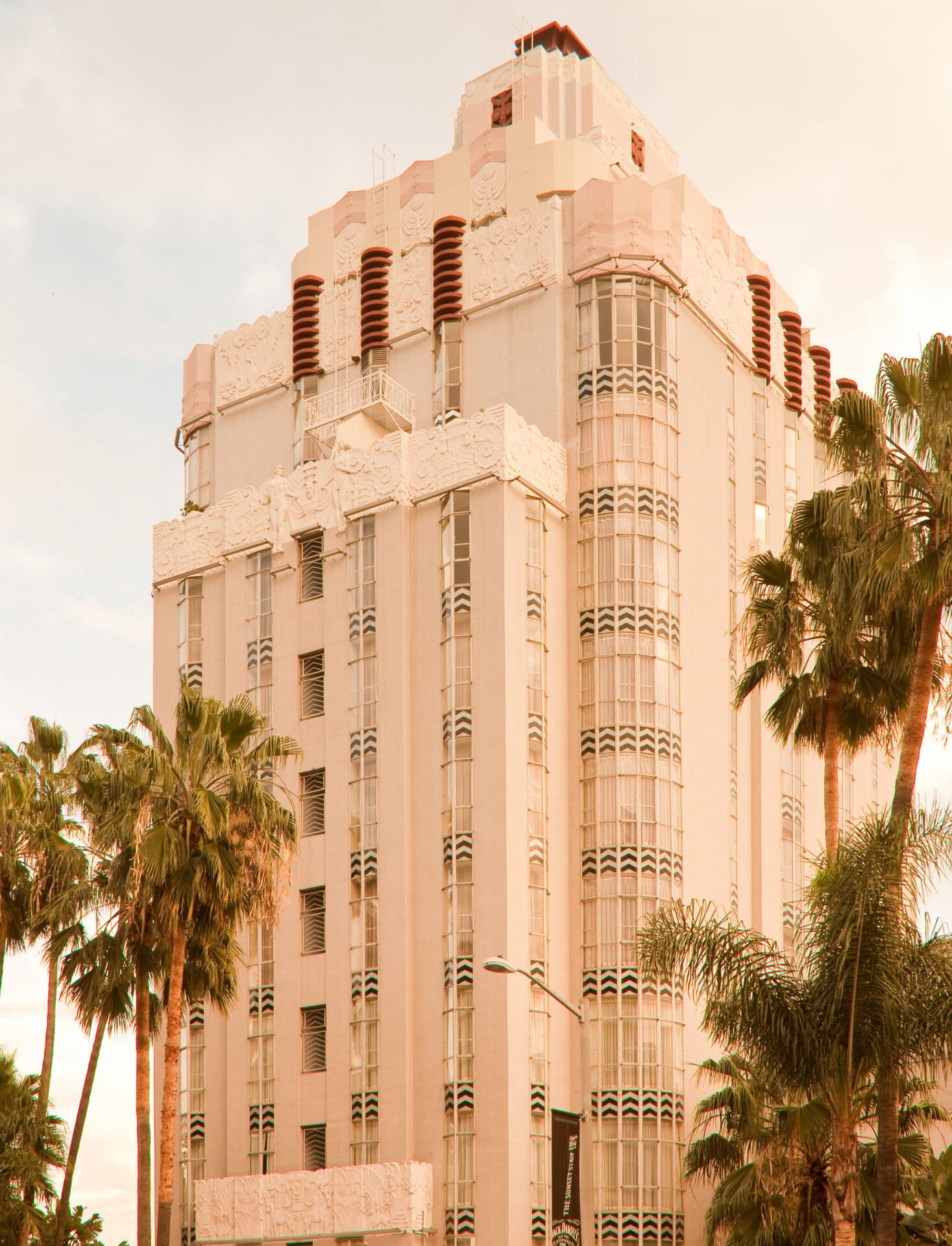 The Tower Bar
Location: 8358 Sunset Boulevard, West Hollywood, CA 90069 in West Hollywood
Occasion: Small groups, date, solo
Price: Cocktails from 16 USD
The Tower Bar pulls off the rare trick of being beloved by travellers, cherished by the local entertainment industry and absolutely revered by younger, hipper mixologists all at once. The outdoor patio offers some of the best people-watching in the city, but the serious cocktail drinkers stick to the elegant walnut-panelled interior; this is a remnant of old Hollywood that young Hollywood types are fully on board with.
sunsettowerhotel.com
Explore Los Angeles like a local with the ROADBOOK insider guide to the city. Choose from a mouthwatering array of hype-worthy restaurants or get your cultural kick from our guide to art galleries and cultural institutions.