The best things to do in Los Angeles right now
Here are the best new exhibitions and restaurant openings to check out this January and February in Los Angeles, including Frieze Los Angeles and Felix Art Fair
Last updated: January 16, 2023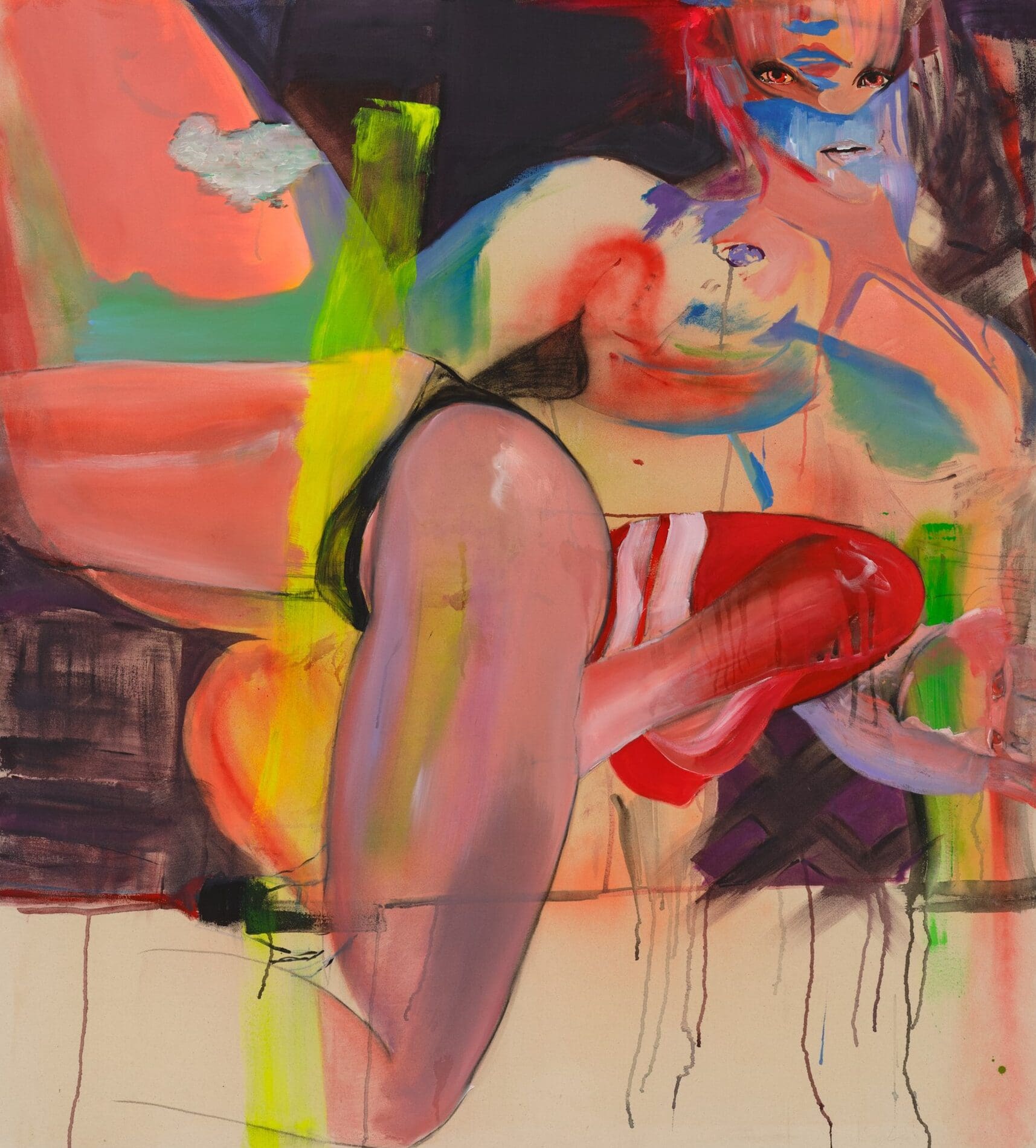 New year, same Los Angeles: a complex amalgamation of neighbourhoods, each with its distinctive patterns, traditions, and restaurants. Whether your goal for 2023 is to try new food or cultural enrichment, there is plenty to do in LA throughout January and February 2023. We've found some of the best new restaurant openings and arts and cultural events happening around the city, from Downtown to Santa Monica and Arts District. These are the best things to do in Los Angeles right now.
The best art exhibitions in Los Angeles
Frieze Los Angeles
What: Admire some of the best contemporary and modern art at Frieze
When: 17-19 February
Where: Santa Monica Airport, 3233 Donald Douglas Loop S, Santa Monica, CA 90405
How much: 76-202 USD
Contemporary art fair Frieze Los Angeles is bigger than ever this year, featuring more than 120 galleries at the Santa Monica Airport – the first time the fair is being held at this much larger location. The fair attracts both VIPs and collectors from all over the world, and is a great place for everyone to see the best and brightest artists currently working. It's an almost dizzying world of art immersion, so buy a ticket and get ready to spend at least one whole day wandering the galleries. Don't miss the popular Focus section – it showcases great art by today's youth.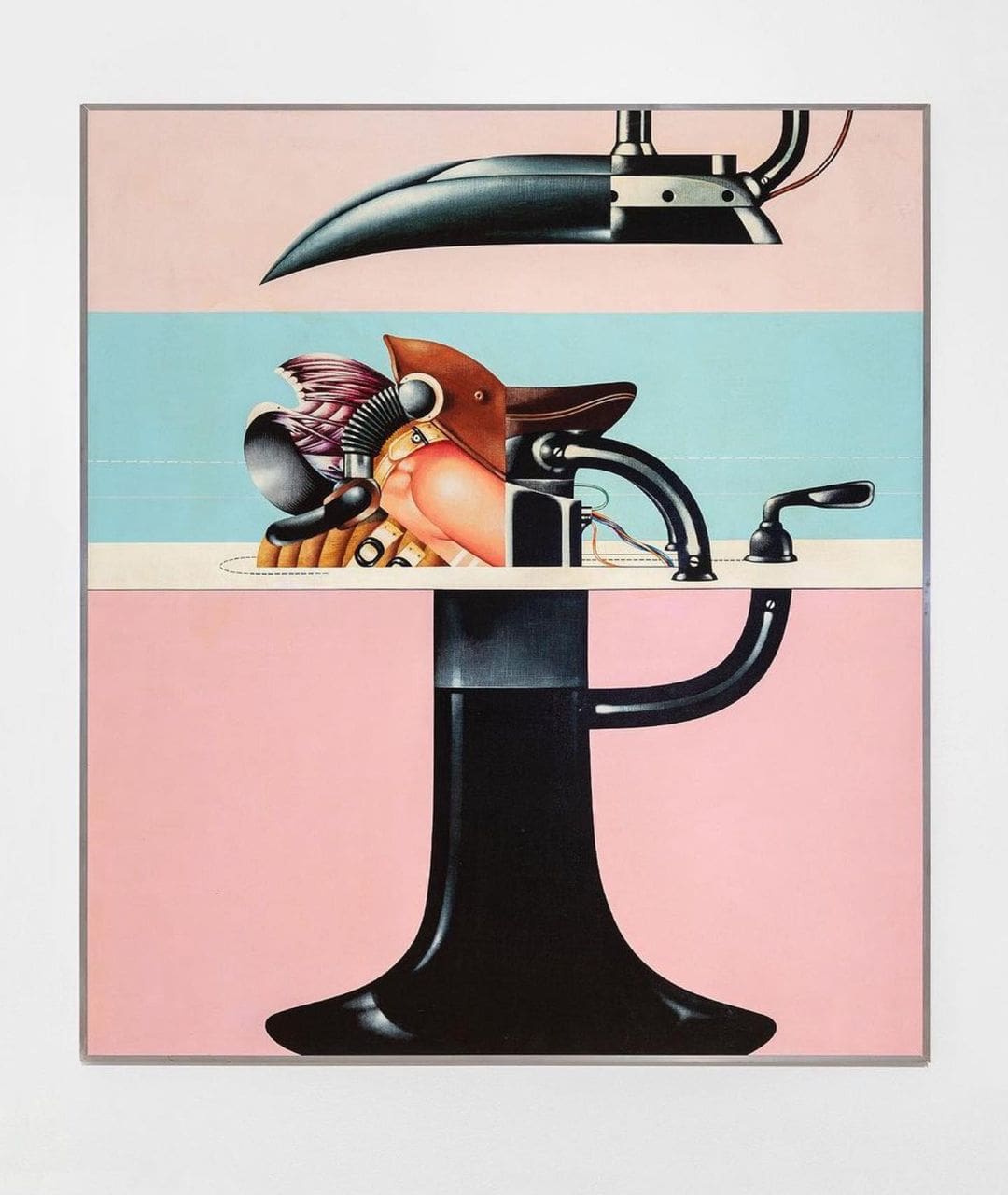 Felix Art Fair
What: Experience a more intimate art fair
When: 15-19 February
Where: 7000 Hollywood Boulevard, Los Angeles, CA 90028
How much: 40-80 USD
Running concurrently with Frieze, the Hollywood Roosevelt Hotel will host the fifth annual Felix Art Fair, featuring more than 60 contemporary art galleries from around the world, including local Los Angeles galleries. Set at a hotel – and around the pool, no less – Felix feels a little more intimate than Frieze. Collectors and VIPs will be present, and Felix is a great place for aspiring collectors to dip their toes into the world of buying art. If collecting is not your goal, that's okay, it's still an incredible fair for any art lover, so wander through the Cabanas and the Tower.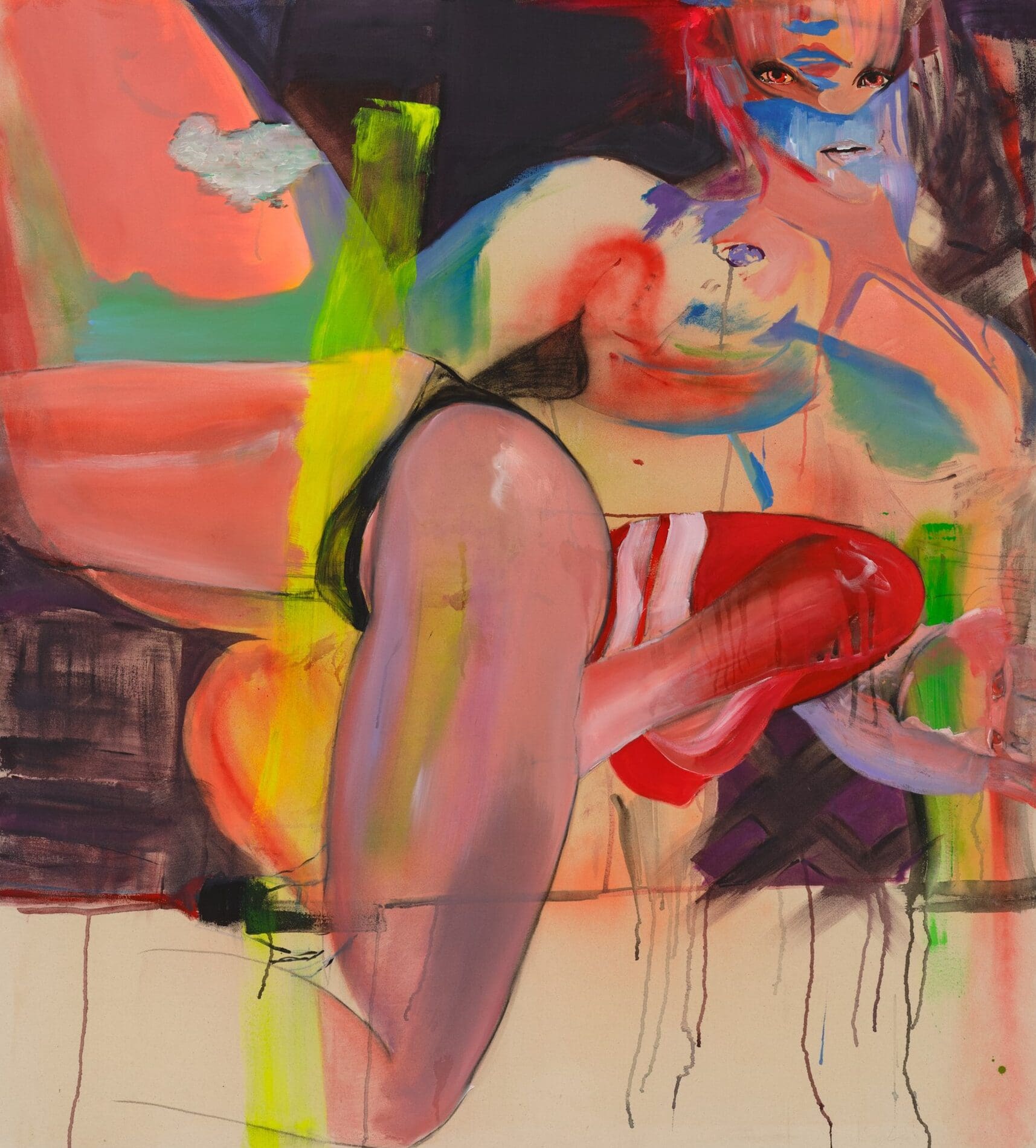 Wicked City at Sebastian Gladstone Gallery
What: See where violence and eroticism engage at a Hollywood art gallery
When: 7 January – 11 February
Where: 5523 Santa Monica Boulevard, Los Angeles, CA 90038
How much: Free
London-based Japanese artist Motoko Ishibashi is holding her first US show at Sebastian Gladstone gallery in Hollywood. Titled Wicked City, the show is inspired by a 1987 anime of the same name, where violence and eroticism clash in a fight for the world. By turns provocative and sinister, Ishibashi's work explores how the female body has been elevated and exploited in various art forms. By exaggerating the fetishised parts of the female anatomy, Ishibashi knowingly questions how much male desire has contributed to the objectification of women. Showing paintings and ceramics, the show embodies the potent combination of flesh and fantasy.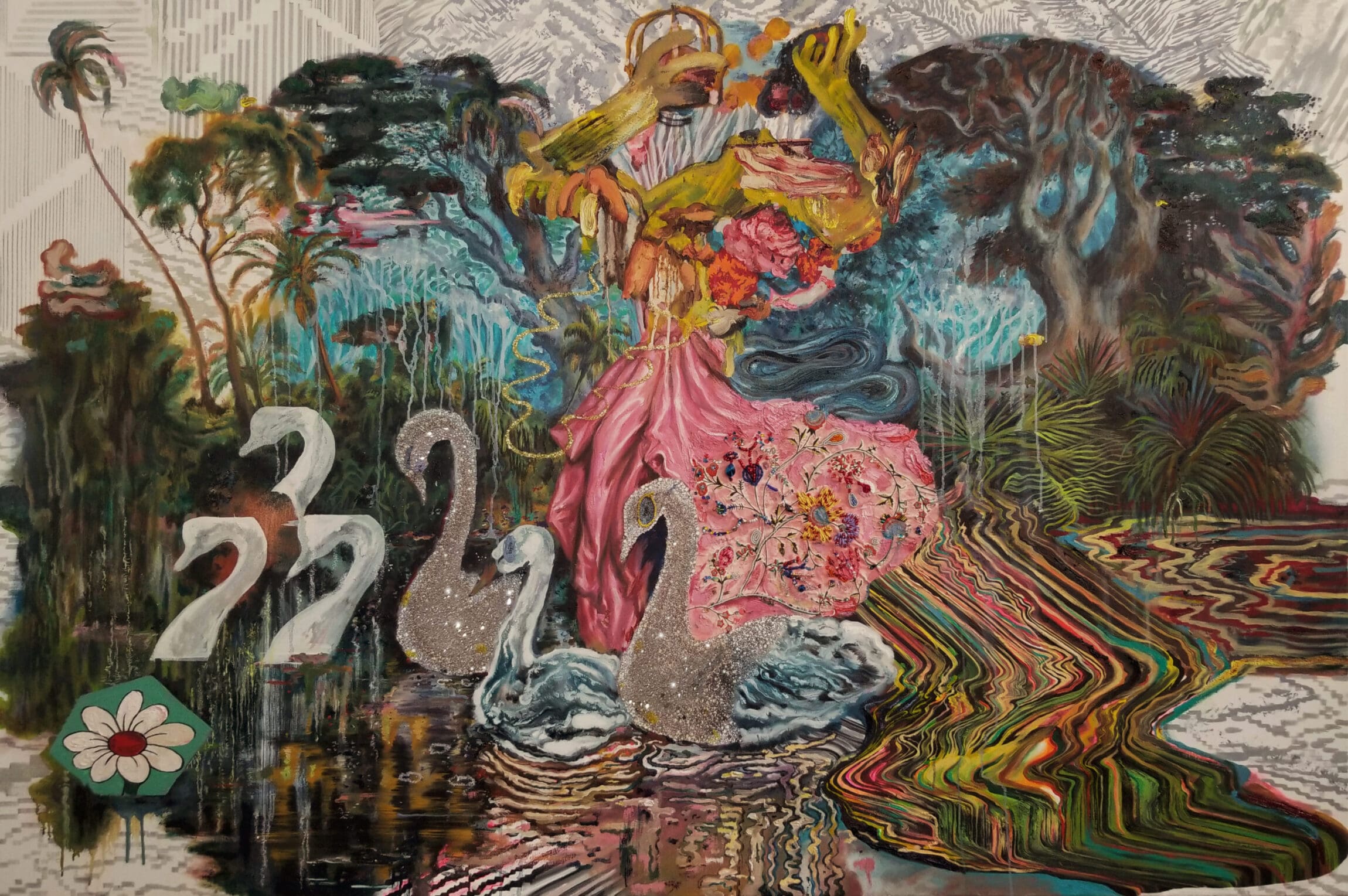 Strings of Desire at Craft Contemporary
What: See 13 Artists Embrace Embroidery for Identity Exploration
When: January 29-May 7
Where: 5814 Wilshire Boulevard, Los Angeles, CA 90036
How much: 9 USD
Craft Contemporary is hosting a group show called Strings of Desire, where 13 artists from around the world use embroidery and multi-media practices to "connect with and integrate their non-Western cultural heritages, their queer identities, and their fantasies." Embroidery often straddles a strange place in the art world – usually taught matrilineally and often not regarded as 'fine art' – which this show is attempting to address by reclaiming the practice as a method of artistic expression as valid as any other. This show honours that struggle and shows the possibilities of how embroidery can be used to explore the balance between the personal and the global.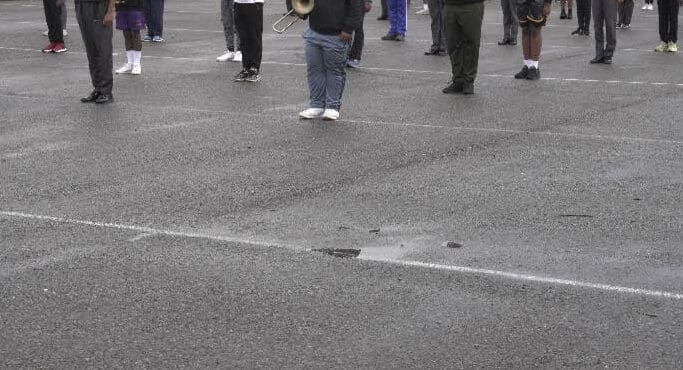 Helen Cammock at Art + Practice
What: See a British artist's first US show
When: February 11 – August 5
Where: 3401 West 43rd Place Los Angeles, CA 90008
How much: Free
Art + Practice, in collaboration with the California African American Museum, is exhibiting Turner Award-winning British artist Helen Cammock's first US show. Titled I Will Keep My Soul, the show uses poetry, film, ceramics, and performance to explore artist Elizabeth Catlett's struggle for agency, creative autonomy, and support throughout her 1976 commission for the Louis Armstrong sculpture in New Orleans's Armstrong Park. Catlett's protracted process, revealed through letters and fraught exchanges, acts as a mirror to both past and present, asking how to be artist and activist. The show promises to be beautiful, challenging, and moving.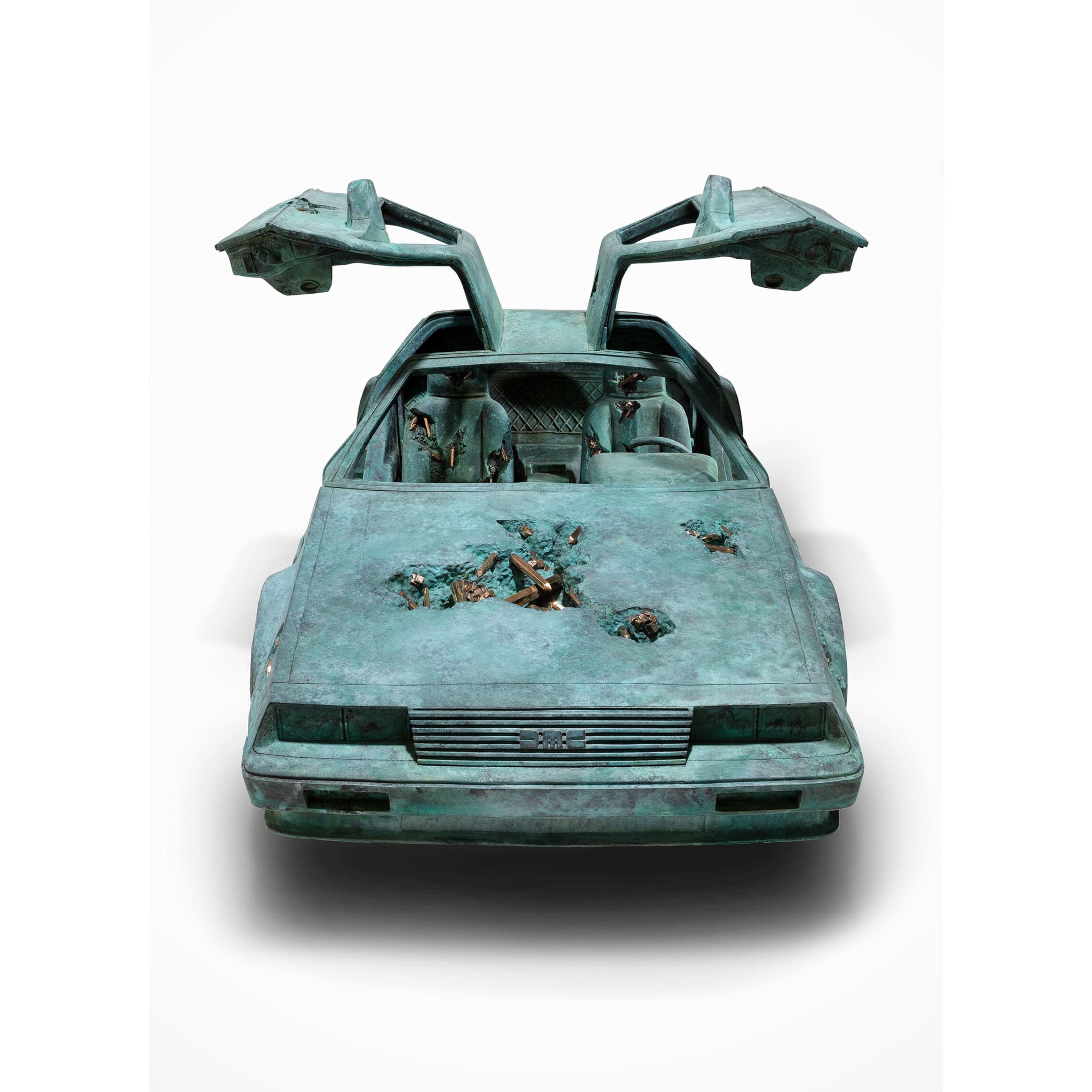 Daniel Arsham at Orange County Museum of Art
What: Discover fictional archaeology at the new Orange County Museum of Art
When: 14 February  – 28 May
Where: Orange County Museum of Art, 3333 Avenue of the Arts Costa Mesa, CA 92626
How much: Free
Daniel Arsham's first ever US solo show will also be one of the first shows shown at the new campus of the Orange County Museum of Art. Wherever You Go, There You Are explores the artist's concept of fictional archaeology: Instead of revealing the past, he uses traditional archaeological conventions to explore possible futures–and how they would view our present. The works include a rusted De Lorean from Back to the Future as well as an eroded relic of the Venus of Arles. It's a prescient reminder that our everyday lives will someday be historical curiosities.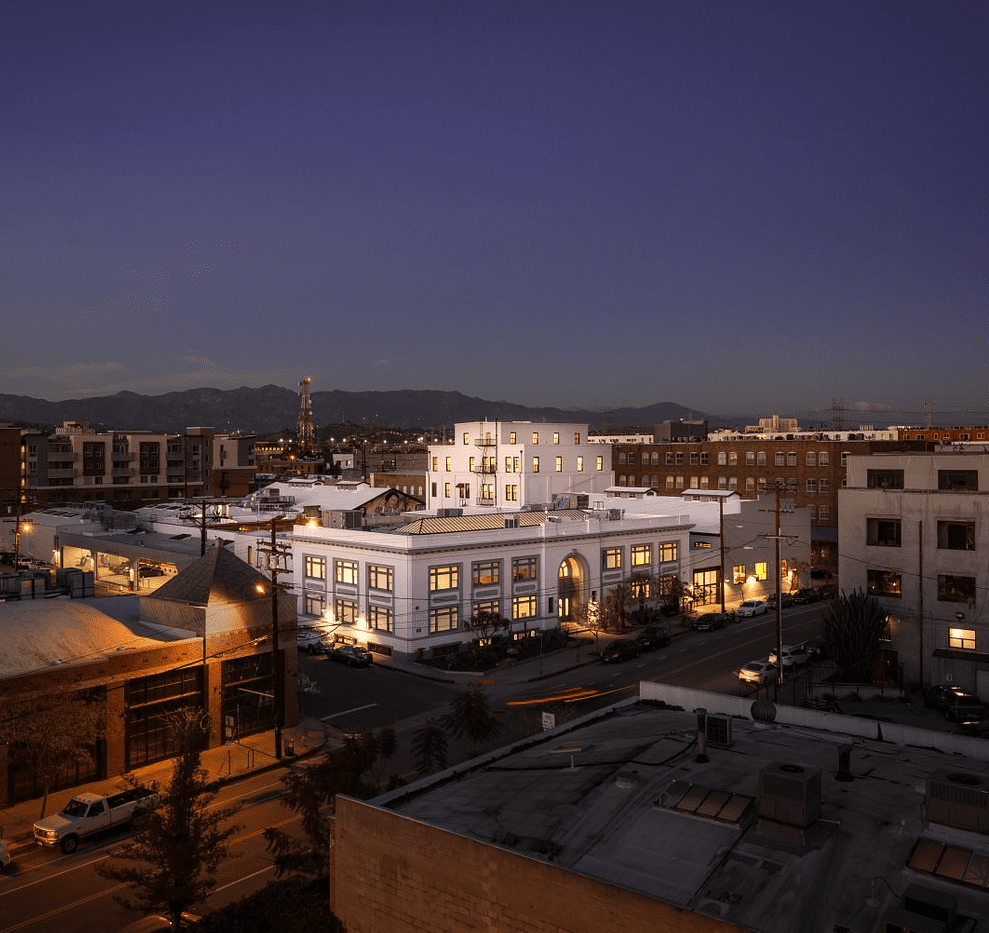 Celebrate 30 years of Hauser & Wirth with a new performance art festival
What: A festival to celebrate performance art
When: Throughout February
Where: 901 East 3rd Street, Los Angeles CA 90013
Price: Free
Performance art often struggles to fit into the traditional gallery space, but international gallery juggernaut Hauser & Wirth is reaffirming their commitment to making space for the art form in their new festival, which coincides with the gallery's 30th anniversary in 2022. Held in its Los Angeles Arts District space, the Performance Project kicked off in October with a US premiere of Martin Creed's award-winning LIFE IS SOFT, which was hugely popular at the Edinburgh Fringe Festival. Events are currently scheduled into February, so make sure to check out one of the performances before the festival comes to an end.
Restaurant openings in Los Angeles
Za Za Zá
What: A new marisqueria near Elysian Valley
When: Late January
Where: 1993 Blake Avenue, Los Angeles, CA 90039
From the team behind the wildly popular Cha Cha Chá comes Za Za Zá, a new marisqueria opening in Frogtown. The same team has opened several restaurants across Mexico, and Za Za Zá will be infused with authentic Mexican sensibilities. The seafood restaurant promises hearty meals inspired by Baja California and the Sinaloa states of Mexico. Originally slated for a fall 2022 opening, the slight delay has amped up anticipation from the folks who love their Downtown flagship. With a large patio right on the LA River, it's sure to become a local favourite in no time.
Holy Basil, Atwater
What: New outpost for Bangkok-style street food
When: February
Where: 718 South Los Angeles Street, Los Angeles, CA 90014
How much: 16-20 USD for a main dish
When Holy Basil first opened as a Bangkok-style Thai street food window in Downtown Los Angeles, it immediately topped several lists of the best food available in Los Angeles. Now, the team is bringing its menu full of Gra Pow, Pad See Ew Noodles, and signature Moo Krob Slab to a second location in a larger space in Atwater Village (a noted hipster neighbourhood). Holy Basil will be opening in the multi-vendor La Cañon space, which it shares with other local favourite HomeState tacos.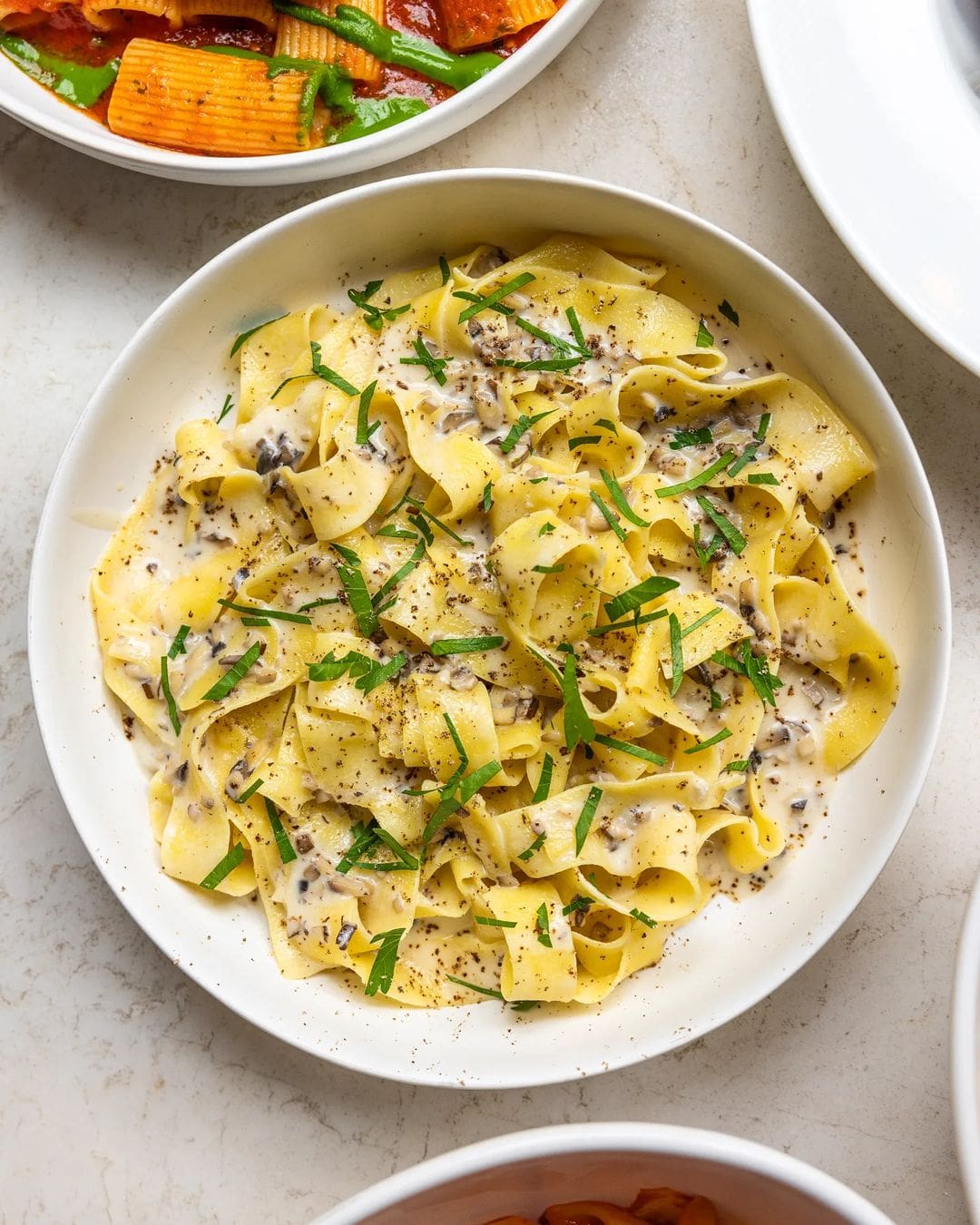 Paloma
What: Mediterranean food on the iconic corner of Abbot Kinney and Venice
When: Tuesday to Sunday for lunch and dinner services
Where: 600 Venice Boulevard, Venice, CA 90291
How much: 30-145 USD for a main dish
Paloma is a newly opened 'Mediterranean-inspired oasis' on one of the busiest corners in Venice. The patios are framed by lush bougainvillaea, which gives the space a sense of intimacy and privacy. After opening in the fall, the restaurant has settled into its groove, introducing breakfast items and an expanded market-fresh menu. The Mediterranean menu leans Italian and French, with special features like langoustines and white truffle spaghetti. Though as of this writing Paloma is still waiting for their full liquor licence, their soju-based cocktails more than make up for it.
Negroni Bistro and Bar
What: Enjoy an Argentinian great in LA
When: 4 pm to midnight, most nights
Where: 8022 West 3rd Street, Los Angeles, CA 90048
Joining LA's bar scene is Negroni, hailing from Argentina. After beginning its US expansion with a Miami location, Negroni is opening on LA's West Third Street. The restaurant's founder, Pablo Sartori, describes his goal for each location as a "fresh and friendly meeting spot during the day, and a warm and candle-lit atmosphere, with a sexy bar, during the night." It's this vision that's carried them to more than 20 locations in Latin America. Their unique LA menu highlights their Nikkei-style Sushi Bar, globally-inspired dishes such as Wagyu truffle burger, and an impressive command of the namesake Negroni cocktail.