The best live music venues in Los Angeles
Uncover the best live music venues in Los Angeles, from the legendary Hollywood Bowl to intimate record stores that double as music venues – and who to see play there
Last updated: October 4, 2023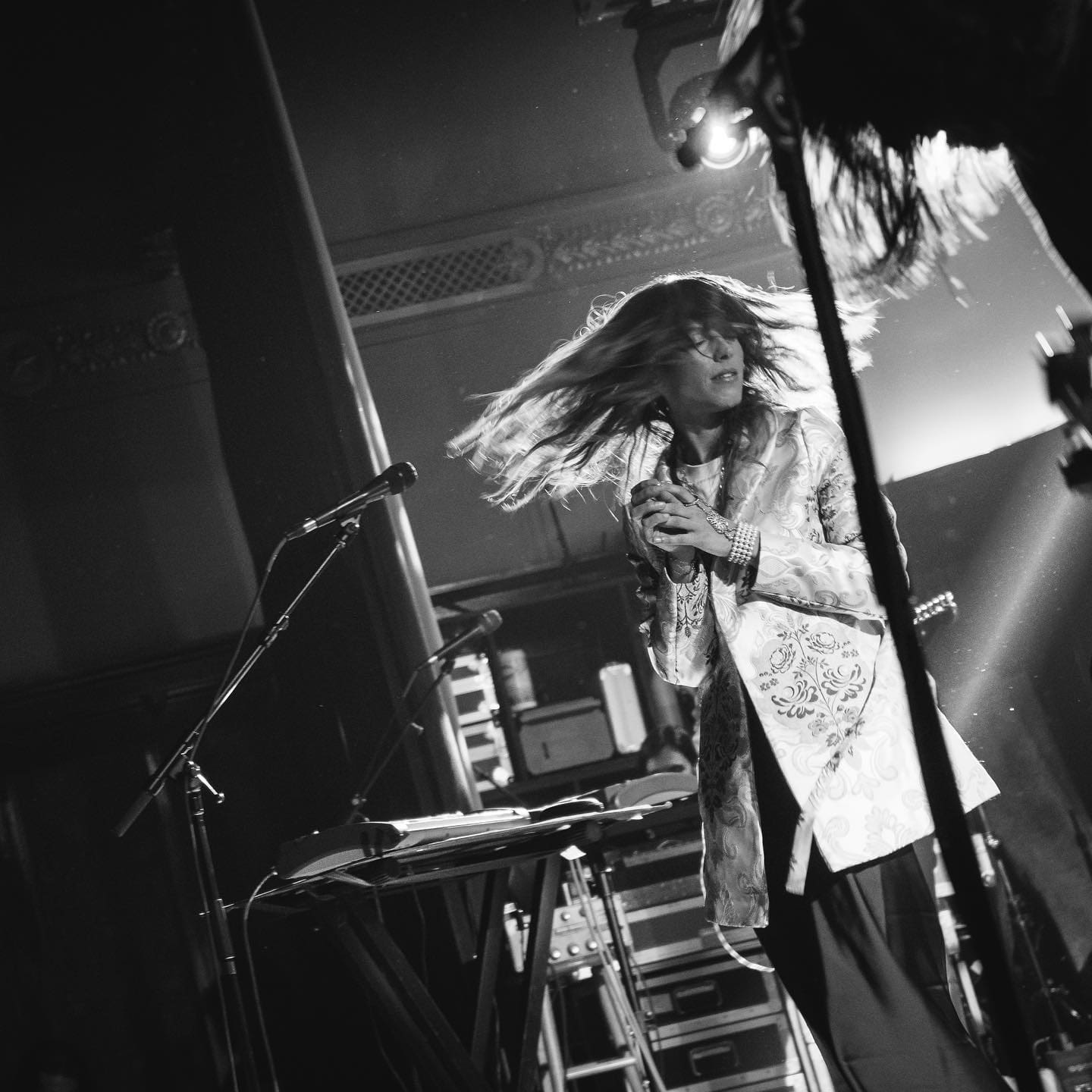 Los Angeles has a rich musical heritage. For much of the 20th century, it was the place for up-and-coming musicians to 'make it', so it's no surprise that it continues to offer one of the most exciting and diverse live music scenes in the US, featuring nightly opportunities to see tomorrow's stars, as well as A-list touring acts on a range of iconic indoor and outdoor stages.
Beloved intimate venues like the Echo and Zebulon have launched careers, while outdoor venues like the Hollywood Bowl and the Greek Theatre allow for unforgettable experiences under the stars. Whatever your taste, whether it's jazz, indie, hip hop, punk or pop, LA's music scene caters to all. Many venues are within close proximity to the city's best cocktail dens and boutique hotels, for those wishing to make a night of it. Here are the best live music venues in Los Angeles.
Frogtown
Zebulon
Best for: Experimental programming and a style-savvy crowd
Location: 2478 Fletcher Drive, Los Angeles, CA 90039
Price: A mix of free and ticketed shows up to 35 USD
Zebulon always delivers. Renowned for its interesting programming, including experimental music, poetry readings and film screenings, as well as its cosy vibe and off the hook parties, Zebulon has seen a variety of top-notch concert performances, such as the legendary jazz titan Pharoah Sanders and drag star Trixie Mattell. The venue's commitment to showcasing diverse and innovative live acts has made it a favourite among music fans and artists alike. Zebulon is not just a place to see live music, but also a creative hub that fosters community and collaboration in the creative heart of LA. Zebulon also houses a cafe and restaurant serving pizza, tacos and moreish small bites.
Highland Park
Lodge Room
Best for: Secret handshakes and sizzling hot acts in the buzziest neighbourhood in LA
Location: 104 N Avenue 56 2nd floor, Los Angeles, CA 90042
Price: Tickets from 25 USD
It doesn't get much vibier than a live concert venue on the second floor of a former Masonic lodge in hipper-than-thou Highland Park. Lodge Room's rich history dates back to 1922, when its phenomenal architecture that only Masons could deliver was constructed. Eventually it fell into disuse and disrepair, until 2017, when the building was reimagined as a concert venue. Today, it features a state-of-the-art sound system and a stylishly updated interior, providing a unique stage for some of the hottest acts in town, from Khruangbin to Angel Olsen and Reggie Watts.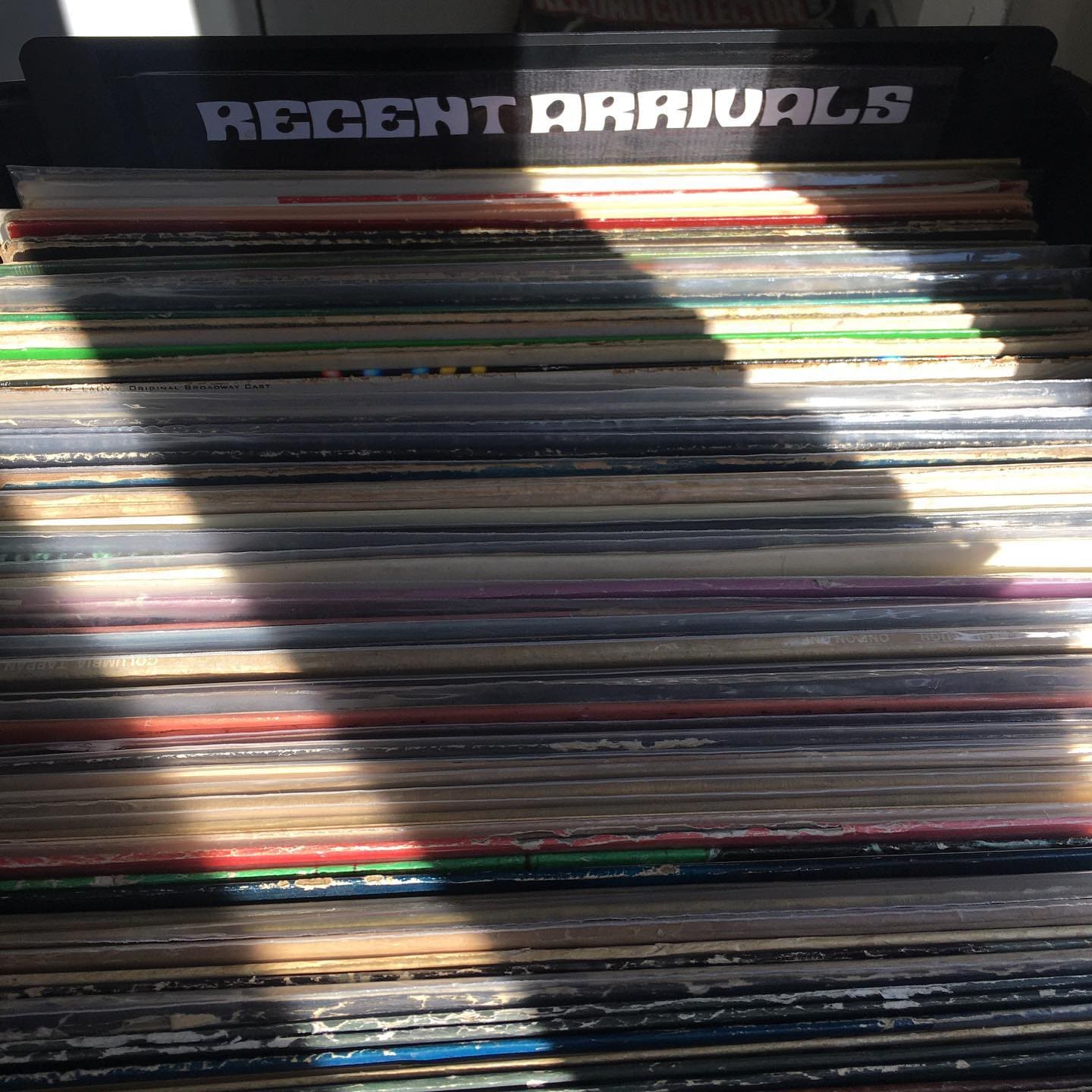 Cypress Park
Permanent Records
Best for: Up and coming local acts, with surprise A-list appearances
Location: 1906 Cypress Avenue, Los Angeles, CA 90065
Price: A mix of free and ticketed events
Permanent Records opened in Chicago in 2006 before expanding to the Cypress Park neighbourhood of North East Los Angeles in 2011, quickly becoming a popular haunt for the kind of music aficionado who knows their Kraftwerk from their Bauhaus (but isn't afraid of a little Britney when the moment presents itself). As the name suggests, it's a shop as well as a live music venue, and sells new and used vinyl records and craft beer. Notable shows include Ty Segall's surprise set in 2018, Wand's psychedelic rock performance the same year, and 2023's weekly Fred Armisen residency. The store's friendly staff love nothing more than to share their knowledge and passion for music with customers, making Permanent Records an absolute slam dunk of a destination for vinyl collectors and live music fans alike.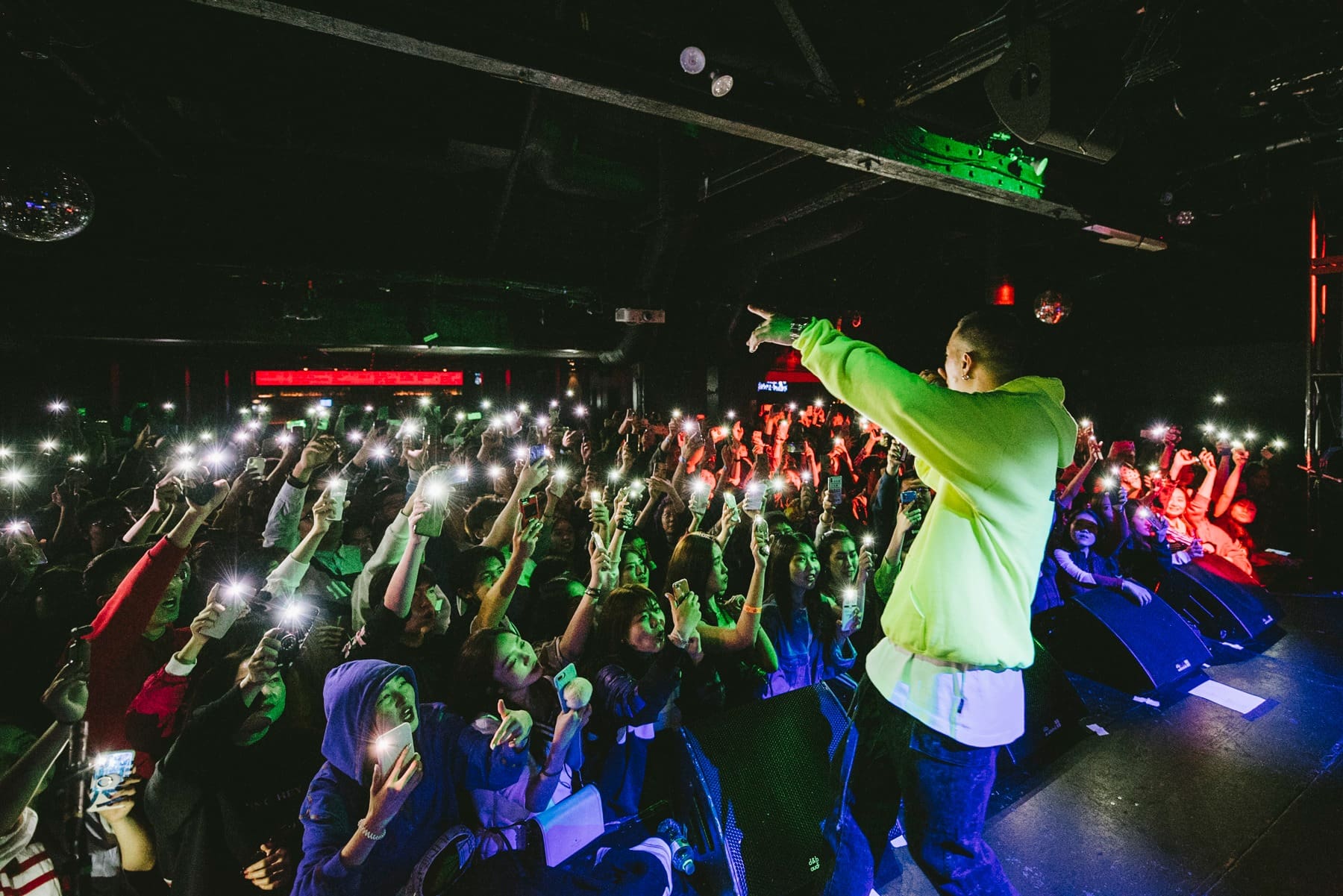 Echo Park
The Echo
Best for: Dance parties, themed nights and live acts that are about to blow up
Location: 1822 Sunset Boulevard, Los Angeles, CA 90026
Price: A mix of free and ticketed events
The Echo may be fairly small (300 capacity) but it packs a punch when it comes to showcasing emerging artists about to blow up, giving fans the chance to discover new music before it hits the mainstream. Some life-changing shows upon The Echo's hallowed stage include Arcade Fire's electrifying performance in 2005, Beck's surprise show in 2013, and The Growlers' legendary Halloween show in 2011. And let's not forget their weekly dance parties and themed nights, like Part Time Punks (post-punk, new wave, and indie rock music.) and Dub Club (a reggae party featuring live performances and DJs.). Attracting a diverse and passionate crowd of music lovers, The Echo is a staple of LA's music scene, in one of the city's most vibrant neighbourhoods. Win-win.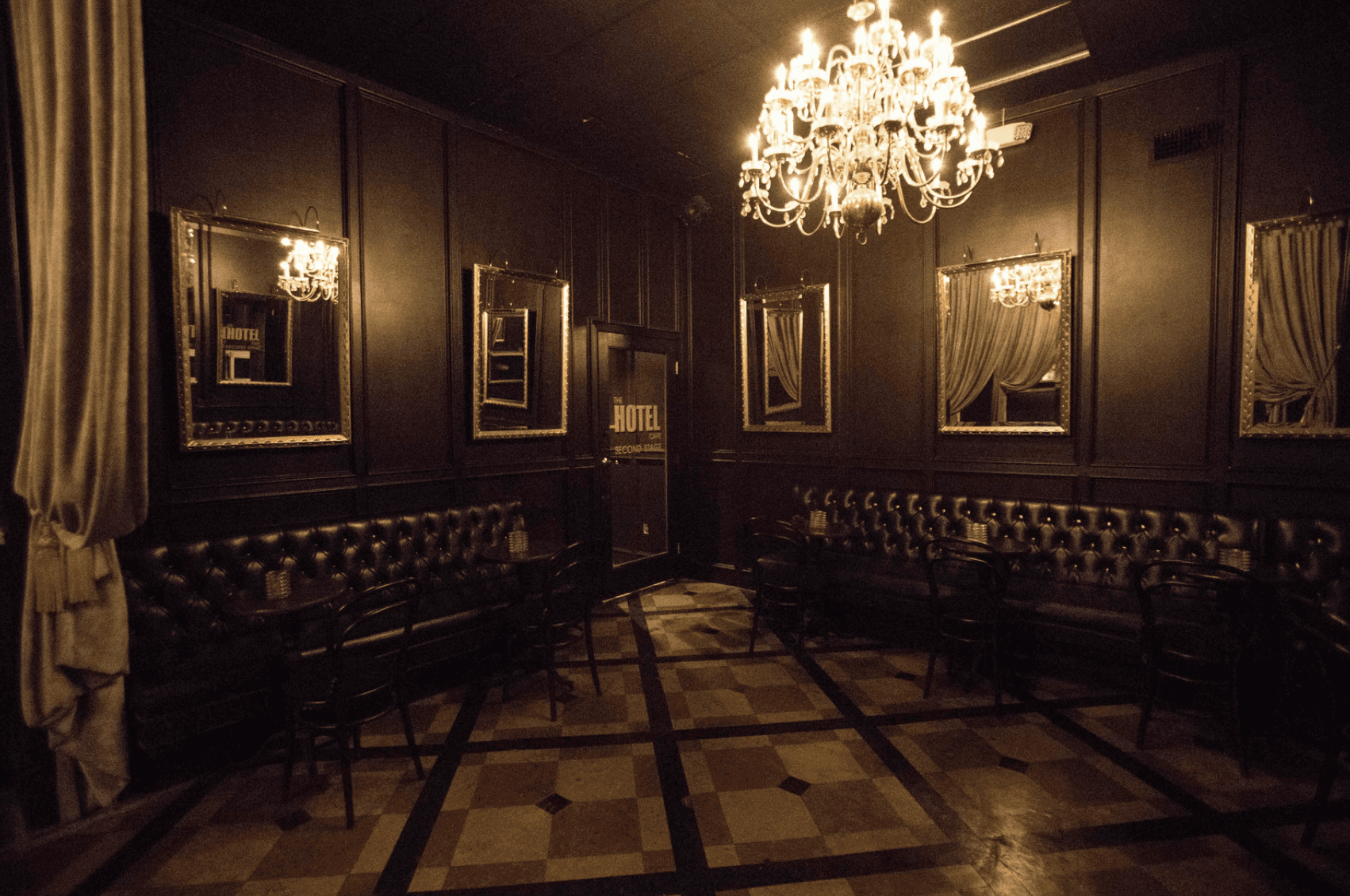 Hollywood
The Hotel Cafe
Best for: Intimate performances by ingénue singer-songwriters
Location: 1623 N Cahuenga Boulevard, Los Angeles, CA 90028
Price: Tickets from 5 USD
At the turn of the millennium, two 23-year-old writers Marko Shafer and Maximillian Mamikunian decided to open a coffee shop in an abandoned space beneath a Hollywood hotel, adding a piano and a couch, and staying open until four in the morning, with the occasional jazz player popping in to play some tunes. One day, musician Gary Jules (known for his cover of the Tears For Fears song 'Mad World') rode by on his bicycle, saw the piano in the window and convinced the owners to give him a Tuesday night residency. The rest is history, and today, it has grown into an iconic stage for emerging singer-songwriters looking for an intimate setting where they can forge a real connection with audiences. Adele and John Mayer played some of their earliest shows here, and the tiny venue remains a beloved, timeless destination for music devotees in Los Angeles.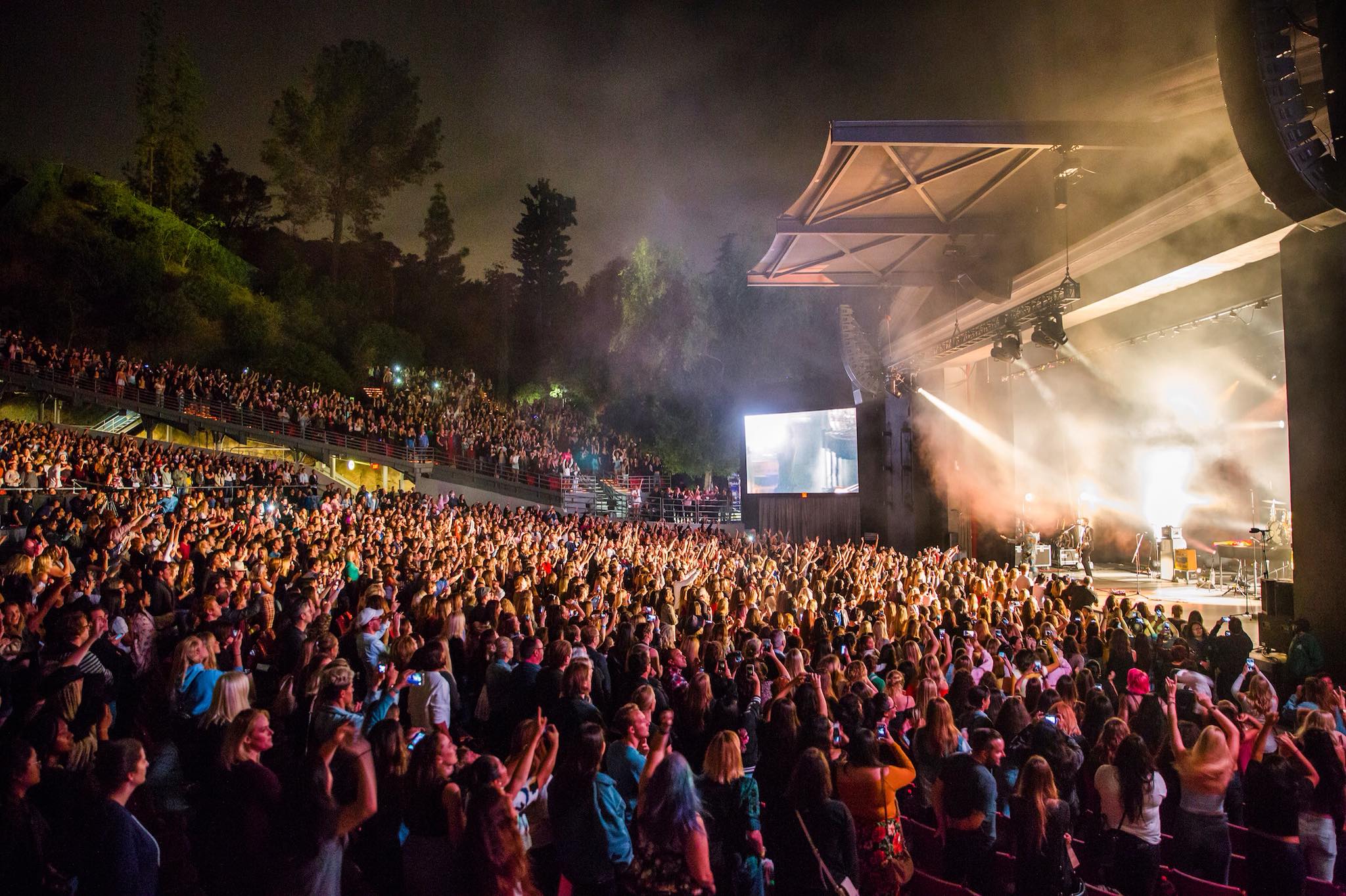 Los Feliz
The Greek Theatre
Best for: Top tier acts in a romantic setting under the stars
Location: 2700 N Vermont Avenue, Los Angeles, CA 90027
Price: Tickets from 40 USD
Catching a show at this outdoor amphitheatre nestled in the hills in Griffith Park remains one of the quintessential date night experiences in LA, thanks to a picturesque and natural setting, exceptional acoustics, and wonderful sightlines from almost every seat. Built in 1929 by Griffith J. Griffith and designed to resemble a Hellenic temple, The Greek has hosted many a legendary performance over the years, including the Beatles' first US tour in 1964, Bruce Springsteen's legendary three-night run in 1986, and Radiohead's two nights in 2017 as part of their A Moon Shaped Pool tour. The atmosphere is always magical—who doesn't want to sing along to their favourite music under the stars, sharing a blanket with their date?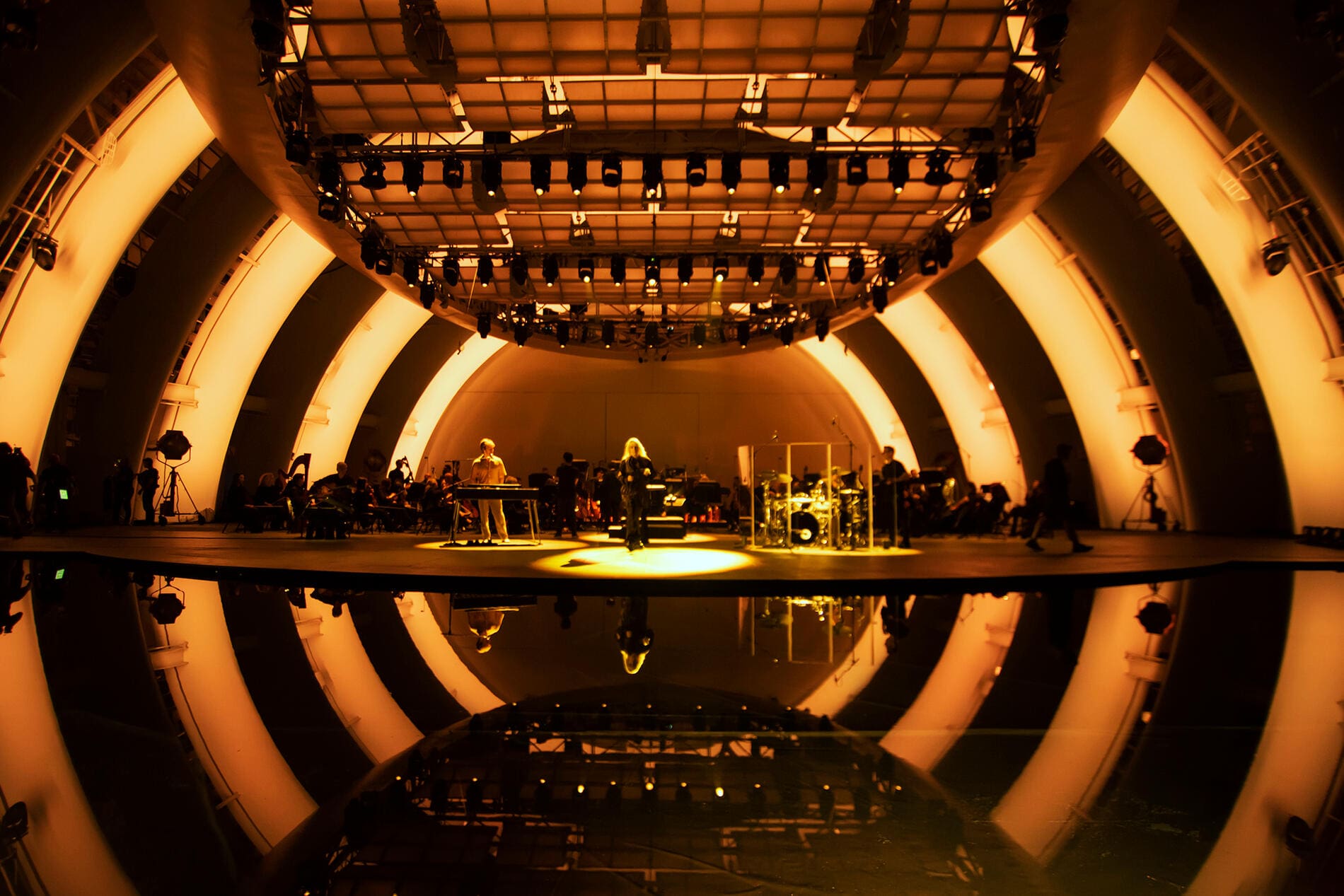 Hollywood
Hollywood Bowl
Best for: Breathtaking acoustics and large-scale al fresco performances under the stars
Location: 2301 N Highland Avenue, Los Angeles, CA 90068
Price: Tickets from 15 USD
The Bowl's location is breathtaking, situated in a natural amphitheatre with stunning views of the surrounding hills and the iconic Hollywood sign. Its history spans almost 100 years and has hosted some of the most iconic performances in music history in that time, including The Beatles, Frank Sinatra, and Ella Fitzgerald, and more recently, Morrissey, Herbie Hancock and Grace Jones, whose mesmerising recent performances are still the talk of the town. Its acoustics are unparalleled: its innovative shell shape is designed to reflect soundwaves to create a natural, immersive listening experience for the audience. A summer film series offers classic films screened with live orchestral accompaniment by the LA Philharmonic. Whichever way you look at it, this outdoor amphitheatre remains one of the greatest outdoor music and culture venues not just in Los Angeles, but the world.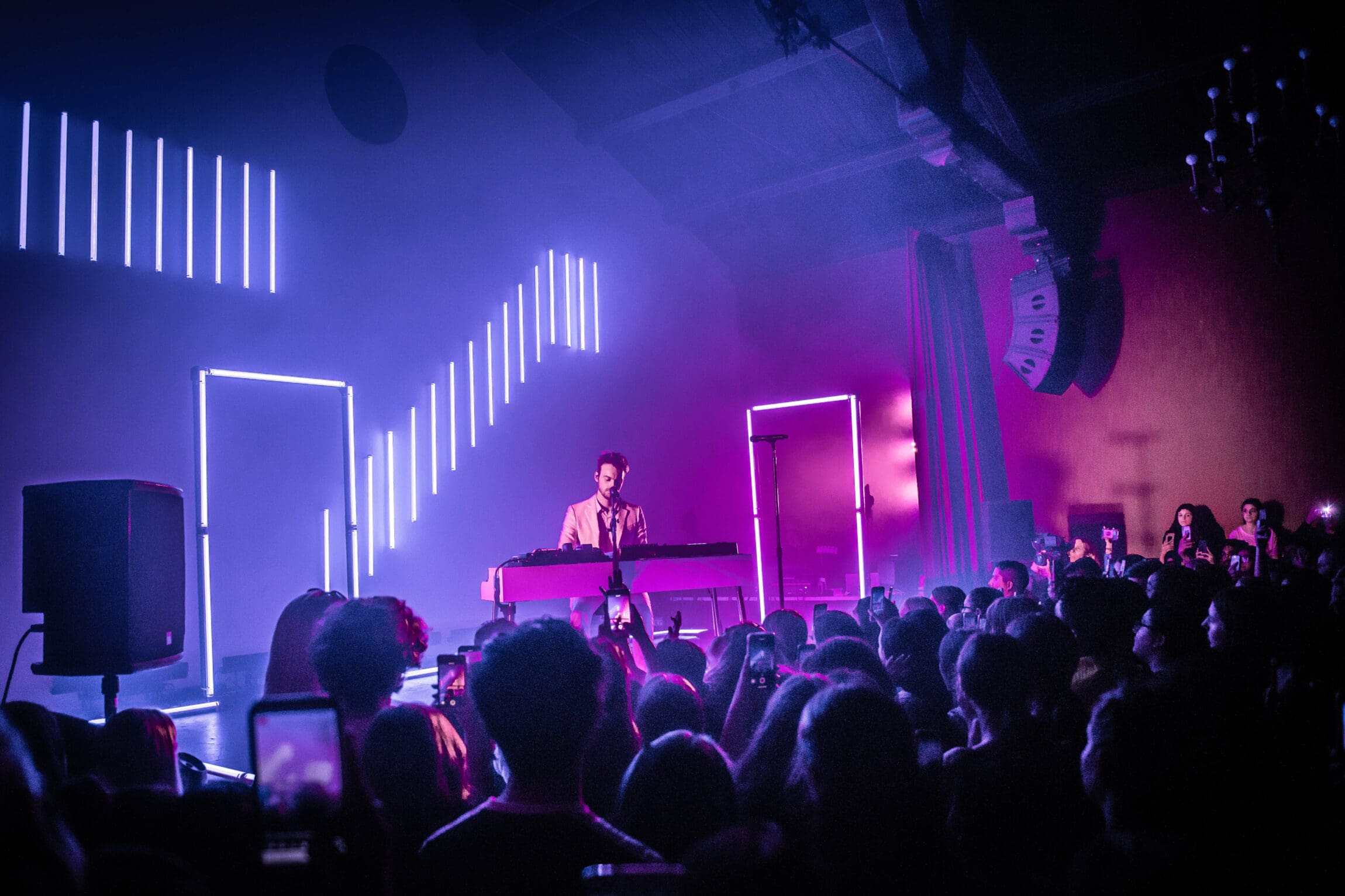 Hollywood Forever Cemetery
Best for: Outdoor concerts and film screenings among the graves of Tinseltown legends
Location: 6000 Santa Monica Boulevard, Los Angeles, CA 90038
Price: Tickets from 30 USD
As macabre as it may sound, this 62-acre graveyard has become one of LA's most dynamic cultural centres, hosting outdoor concerts, plays, comedy shows and film screenings each summer, where thousands of people gather on the lawn to watch classic Hollywood films projected onto the side of the mausoleum.The cemetery was founded in 1899 as the final resting place for many Hollywood legends, including Rudolph Valentino, Cecil B. DeMille, and Johnny Ramone. Since then, it has hosted concerts by the likes of Bon Iver, Belle & Sebastian, Hope Sandoval, the Swell Season, and Broken Social Scene, making the cemetery and its attached indoor venue The Masonic Lodge (another one), among America's most unique concert venues.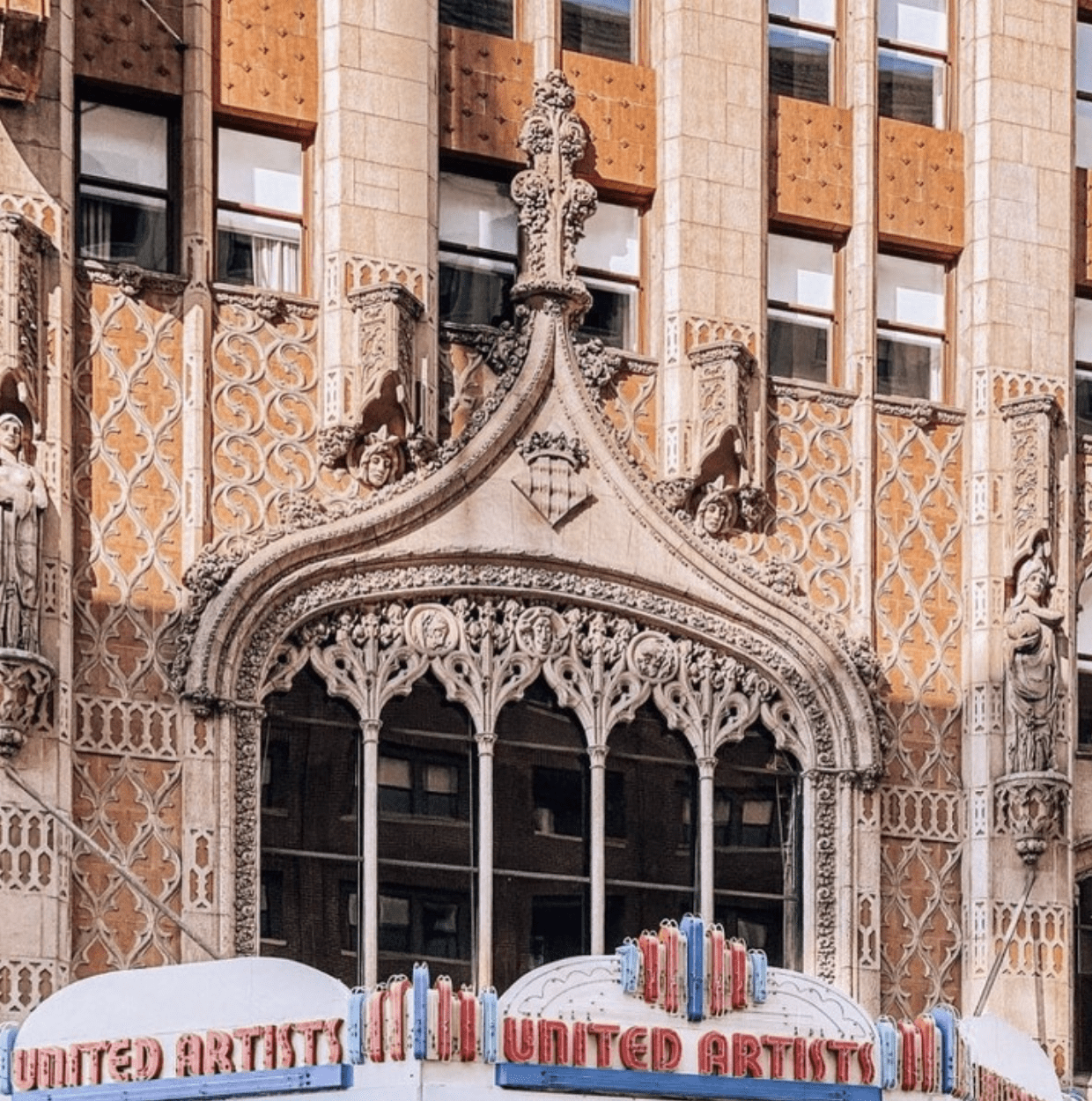 Downtown
The Theatre at Ace Hotel
Best for: World class indie, dance and film among stunning architecture
Location: 929 S Broadway, Los Angeles, CA 90015
Price: Tickets from 25 USD
A true gem, this stunning 1920s-era movie palace was envisioned by Mary Pickford and Charlie Chaplin, and features an ornate Spanish Gothic facade, a grand auditorium, a ceiling mural by Anthony Heinsbergen, and a mighty 17-rank Wurlitzer organ. It was purchased by the Ace Hotel chain in 2013, who undertook an extensive renovation to restore it to its former glory. One of the city's most remarkable concert venues, this opulent temple hosts a wide variety of shows by both up-and-coming indie acts and established mainstream performers. And because it's attached to the Ace Hotel, concert goers can easily walk over to its buzzy bar after the show.
Teragram Ballroom
Best for: Intimate standing room only shows by new and legacy acts.
Location: 1234 W 7th Street, Los Angeles, CA 90017
Price: From 10 USD
Opened in 2015 by the owner of Manhattan's Bowery Ballroom, Teragram was immediately hailed as LA's next great rock club by the LA Weekly, and hasn't failed to disappoint since. Now a stalwart of LA's music scene with a capacity of around 600 people (general admission and standing room only), the Teragram Ballroom offers an intimate, often sold-out setting for fans to get up close, personal, and sweaty with quality indie artists (think Temples and Allah-Las) as well as rock and punk icons Mudhoney, Television, and Perry Farrell. Don't let the off-the-beaten-path location put you off, this is an esteemed venue where everyone from Yo La Tengo to Aussie psych heroes Pond and ambient queen Kaitlyn Aurelia Smith have created some truly memorable experiences for their fans.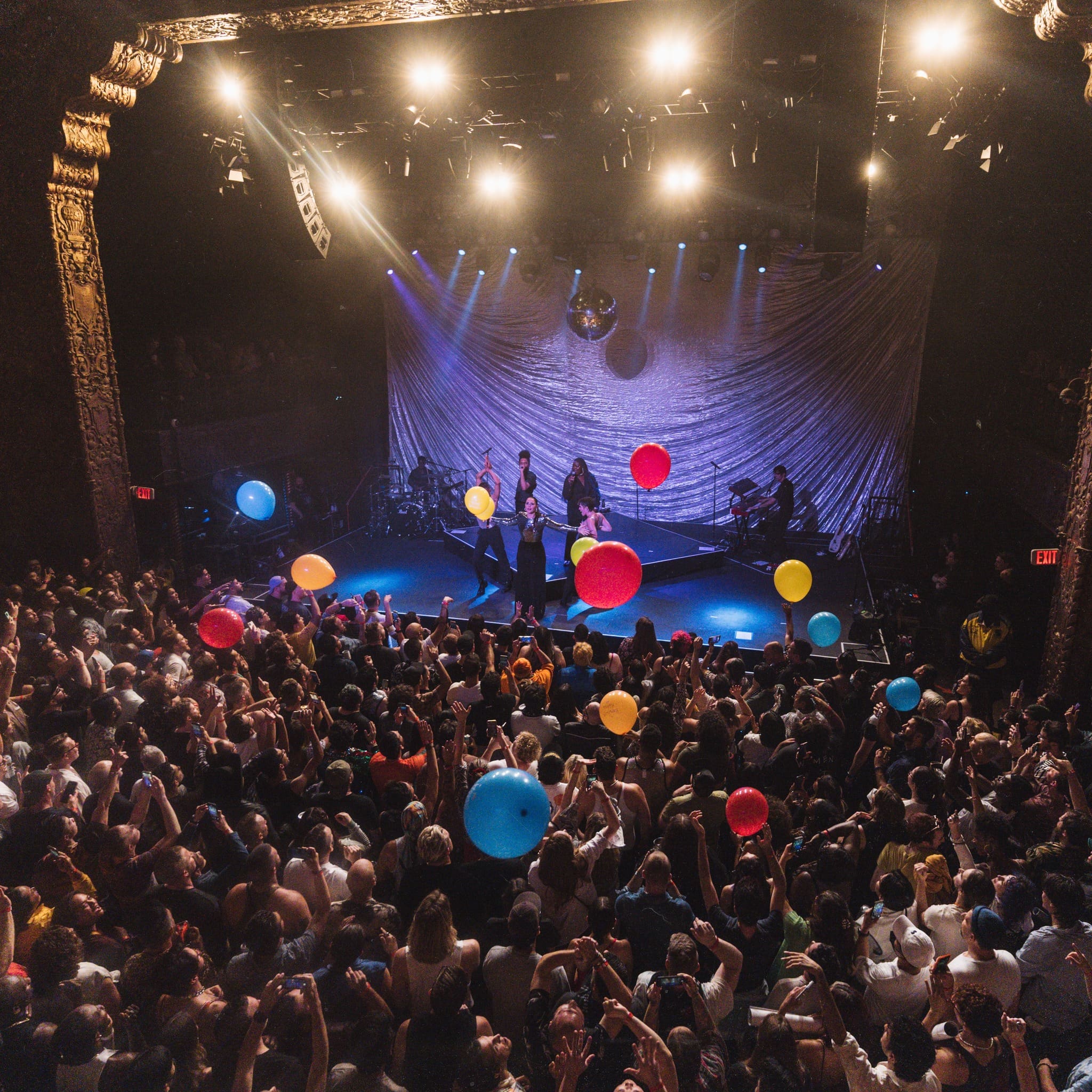 The Belasco
Best for: Intimate standing room only shows by cutting-edge new and legacy acts.
Location: 1050 S Hill Street, Los Angeles, CA 90015
Price: Varies
This baroque, clearly haunted (but in a fun way) Mayan-style concert venue is dripping with architectural grandeur. Picture astonishing Churrigueresque, Spanish Renaissance, Moorish, and Gothic details in a venue that was also the location for Britney Spears' big audition scene at the end of the 2002 film Crossroads. Built by Edward Doheny in 1926, it functioned for a time as a vaudeville venue before housing various different churches over the years. The Belasco was relaunched as a music venue in 2011, but it seems to be experiencing a renaissance lately, with some of America's biggest touring acts – Lana Del Rey, Jane's Addiction, Ice Cube – making waves on its iconic, century-old stage.