Lisbon local Georgina Lawton reflects on a city in flux, and shares an insider view on exploring the Portuguese capital – from its picturesque panoramas and fuss-free affordable dining to a thriving art and nightlife scene
Lisbon, Portugal's capital city, is a contradiction in terms. A large part of its charm lies in its faded glamour, which is becoming increasingly polished as the city gains popularity. Nineteenth-century pastel-hued apartments now serve as coveted Airbnb listings. Ornate palaces operate as boutique hotels and immersive restaurants, after being restored to their former glory. And on winding cobbled streets, buzzy tascas selling flaky pastries to workmen sit beside trendy cafes serving colourful bowls of acai to the digital nomad crowd.
Ask any long-term resident and they will tell you Lisbon is a city in flux, that things are changing too fast, that there are too many tourists. Over the past 15 years they've watched the capital emerge as one of Europe's most sought-after destinations for short-term visitors and remote workers, all of whom cite the year-round sunshine, low taxes and laid-back vibe as reasons to stay. Tourism accounts for a huge proportion of Lisbon's annual GDP, but despite this, wages have been stagnant for decades and the city has suffered an 'Airbnbification' in many areas – where residents are pushed out of neighbourhoods in favour of short term holiday lets. To visit Lisbon now is to walk the tightrope between two warring worlds, to feel the push and pull to the past and the future. Yet there are still many points of connection which bridge the gulf between local and tourist. The city is shedding its skin, but plenty of quintessentially Portuguese experiences remain if you know where to look.
I'd first recommend getting to grips with Lisbon on foot. Known as the city of seven hills, you can expect less of a languid and leisurely stroll around the centre and more a series of sweat-inducing mini hikes, peppered with picturesque viewpoints. You've been warned. Luckily though, these viewpoints are well worth the workout. Known as miradouros, they are dotted throughout the city, provide breathtaking vistas, and often feature a small kiosk that dishes up local snacks and drinks – perfect for quenching your thirst after breaking a sweat. Outdoor cafe culture reigns supreme, so embody the Lisboeta spirit by starting your day with a cafe pingado (espresso with milk) at one miradouro, before ending at another (miradouro-hopping is a thing) while swapping the caffeine hit for a cocktail or ice-cold beer.
Miradouro da Senhora do Monte in Anjos offers hands down the most incredible panorama in Lisbon. It boasts a kiosk run by an unsmiling man and his two sons and opens from 1pm with an excellent Porto Tonico (a popular sweet cocktail from Porto, made up of just white port and tonic). Miradouro da Graca, about a 20-minute walk from Anjos, is another great viewpoint from which you can see Castelo Sao Jorge to the left and a good chunk of the city below (although in the summer it's totally heaving with visitors, artists and musicians). Clara Clara Cafe in nearby Alfama is a viewpoint serving the best toasties in town with spectacular views of the sea and the National Pantheon. Grab lunch there after a morning perusing the bric-a-brac at the Feira da Ladra flea market, which is open on Tuesdays and Saturdays.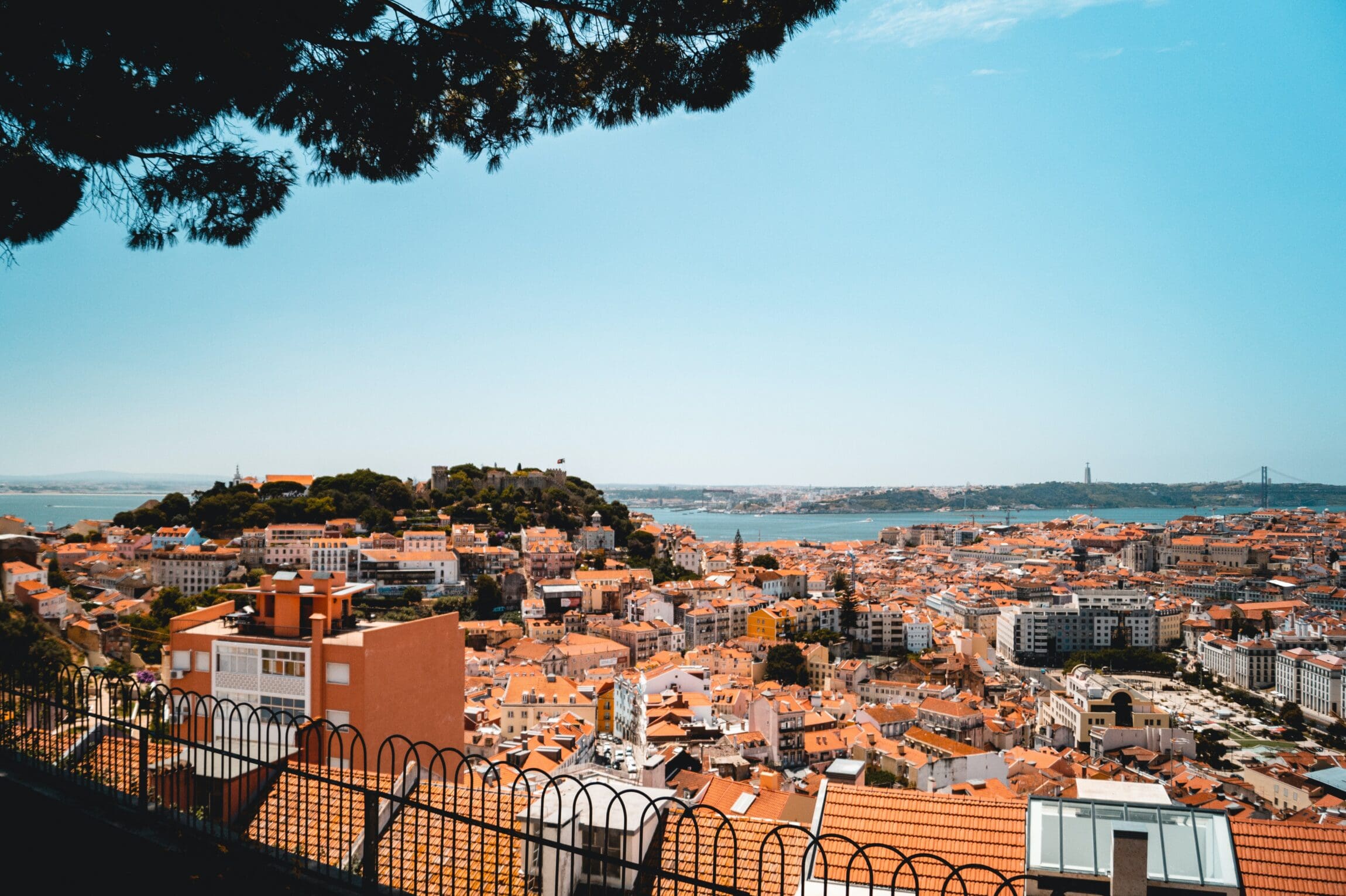 The perpetual sunshine and palm trees dotted on street corners make Lisbon feel like a beach city, even though it isn't. The best beaches, such as Caparica and Carcavelos, are just 30 minutes away by car. The 16km of coastline at Caparica is where the surfers hang out, whereas Carcavelos, which is far smaller, attracts more of a relaxed crowd.
Don't come to Lisbon and expect everything to work perfectly. Cash is recommended for bakeries and kiosks as foreign cards are sometimes refused, or machines konk out. Nonsensical rules (hangovers from the country's dictatorship, which ended in 1975) can make the laidback service in bars, restaurants and public spaces feel frustrating at times, but people are generally warm and welcoming. Just try not to accidentally speak in Spanish.
A further meander through Alfama is a great way to experience traditional Lisbon. Alfama is a labyrinth of winding streets, old cafes and blue-tiled buildings. It's the oldest part of the city: the 1755 earthquake which devastated much of Lisbon left Alfama largely intact. Check the family-run Alfama Doce bakery for a pastel de nata (Portuguese custard tart) and be sure to experience some traditional live music at Parreirinha de Alfama, which has paired cosy restaurant vibes with traditional Portuguese fado music – often melancholic songs accompanied by guitar – since 1936.
When it comes to food, you've got no shortage of delicious options throughout Lisbon. But if you happen to hail from a bigger European or American city and live by the mantra that variety is the spice of life, you may not find all the variety – or spice – that you're accustomed to. Luckily traditional Portuguese food is having a moment, and eating out is generally fresh, affordable and fuss-free. The country's cuisine has been shaped by various factors, from the fish and shellfish of the coast, to the centuries-old love affair with parsley, pork and potatoes as well as the range of full-bodied wines from the sunbaked vineyards of the Dao and Douro regions. You'll find all that and more with famed chefs like José Avillez putting Lisbon on the global radar, with 16 city restaurants that range from Michelin fine dining for special occasions (Belcanto) to casual eateries (Pitaria) and gaudy bars with fancy small plates (Mini-Bar).
One of the most exciting aspects of the Lisbon food scene, however, is the rebirth of the tasca. These casual Portuguese eateries were once the preserve of the working class, selling port wine and shared plates, as well as coal to take home. Now they're bridging the gap between high-end and takeaway thanks to an exciting group of young chefs who are spearheading their revival, serving twists on Portuguese classics in the form of small plates that actually leave you feeling satisfied. One of my favourites is Tasca Baldracca, a low-ceilinged room with mural-covered walls that offers golden, crispy chicken gizzards and duck rice cooked to perfection. Taberna Sal Grosso is another extremely popular spot, with just 30 seats and a chalkboard menu that changes often, but from which I recall liking everything. A lot.
The art and nightlife scene in Lisbon is much like the rest of the city: laidback and bubbling with promise. Start or end your night at the heaving bars in Bairro Alto and Pink Street which spill out onto the street. These are the two main nightlife hubs with a tourist-heavy crowd and a rowdy atmosphere. For a slightly more subdued night and DJ sets that will impress, check out Boavista Social Club, A Capela and Lisa. The best cocktails in town are at Toca da Raposa, a low-lit bar that uses local seasonal ingredients for the freshest drinks (all named after animals). Art-wise there's always something happening at Hangar, an 'Artistic Research Center' which boasts local photography exhibitions, workshops and exhibits in Graça. And that immersive theatre in a palace I was talking about earlier? That's a don't-miss dinner experience at Palacio do Grillo. A walk along the banks of the Tejo estuary to the west of Lisbon will take you to Belém, which is home to Portugal's biggest art complex. where you can find shows, opera and dance as well as Belém's Museum of Art, Architecture and Technology (MAAT) which is home to contemporary art and immersive audio-visual work.
Lisbon, one of the most historical cities in western Europe, is open, accessible and adaptive, with a plethora of great experiences on offer, if you only put a little research into uncovering them. I hope these recommendations help you bridge the gap between the old and the new in Lisbon.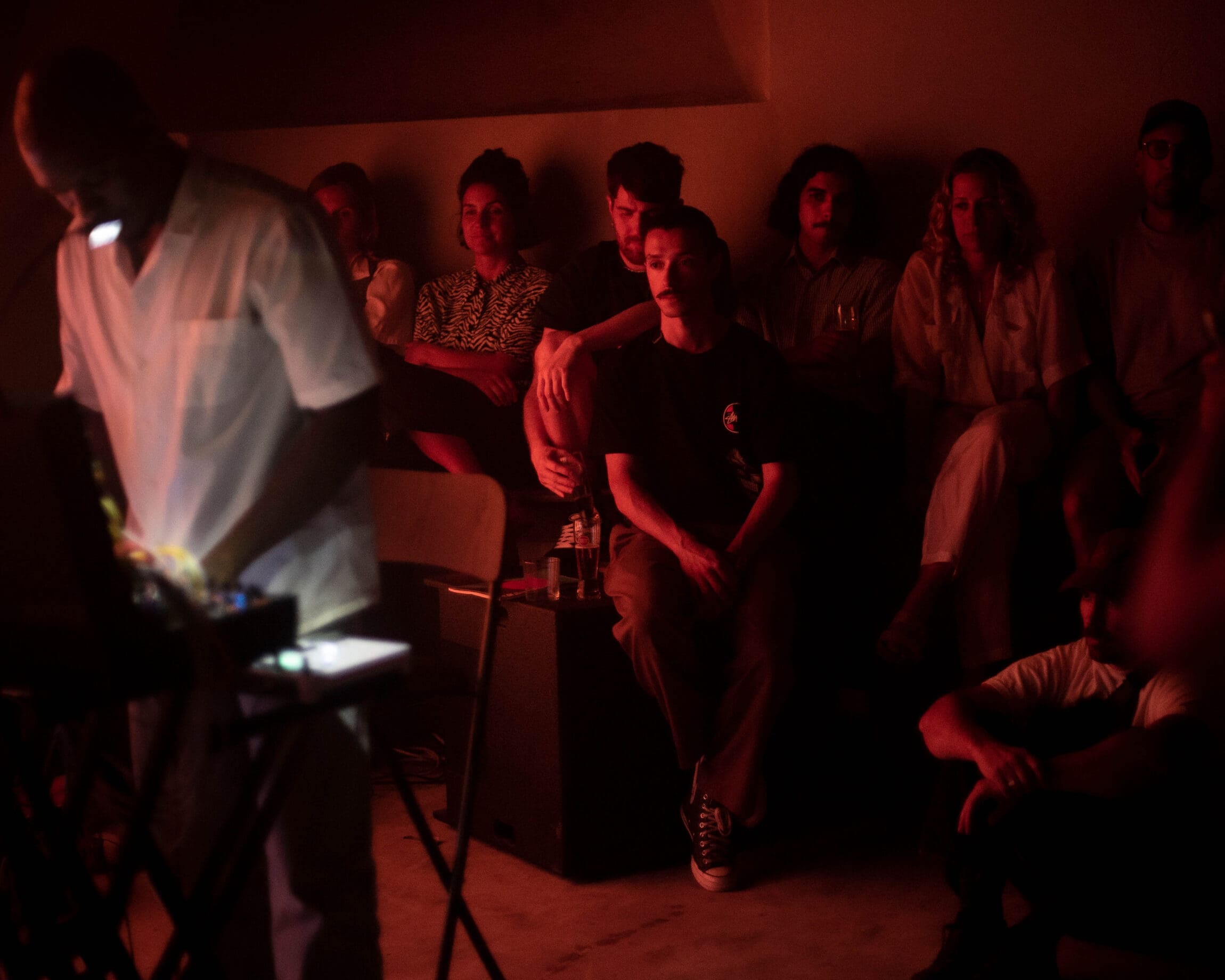 JOIN US FOR THE JOURNEY
Subscribe to the newsletter
City guides, culture, photography and ideas, with expert analysis on the biggest stories in travel