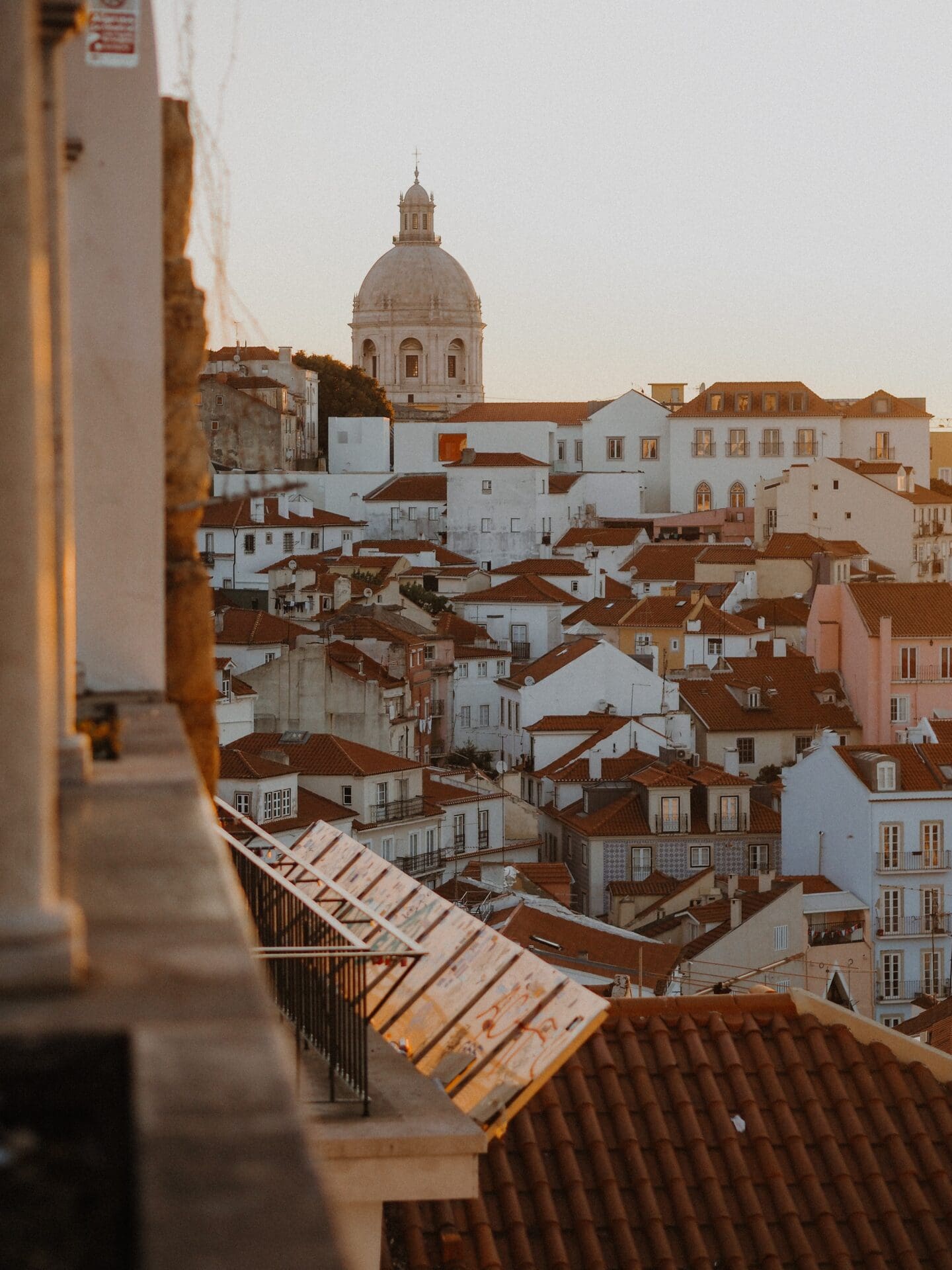 The best European cities for remote working
Last updated: August 9, 2023
ROADBOOK's writers take us through the best cities in Europe for digital nomads, from the Azores to the Alps
Getting the travel bug, but don't want to stop working? Relocating to a new city for a stretch of time, whether for a week or a number of months, is a great way of discovering new places while still keeping up with your work (not to mention money rolling in). Europe has some of the finest cities for this lifestyle, with reliable internet connection, a host of co-working spaces and cafes to work from, and relatively straightforward visa rules, as most of the continent is included in the Schengen zone. You'll likely meet other people seeking a similar experience, and rental platforms are also evolving to cater to digital nomads' needs.
To get the lowdown on remote working in Europe, we asked our contributors to nominate their favourite European cities for digital nomads. From São Miguel in the Azores to Zurich in the Alps, here are our contributors' top picks:
Zurich, Switzerland
Switzerland's biggest city is easy to fall in love with: gorgeous medieval architecture, heavyweight cultural institutions, and lakes, rivers and mountains just begging to be hiked, swam, kayaked, biked or skied. But what makes Zurich especially appealing to remote workers is the spirit of creative collaboration among its robust, youthful freelance population, who all gather in co-working spaces such as the food and sustainability-oriented DasProvisorium, and WestHive, found in the grungy, post-industrial Zuri-West neighbourhood. Switzerland isn't exactly cheap, but living in a progressive, high-octane city, surrounded by some of the most creative and collaborative freelancers and digital nomads in Europe, while being able to leap into the lake at the end of a working day? That's priceless.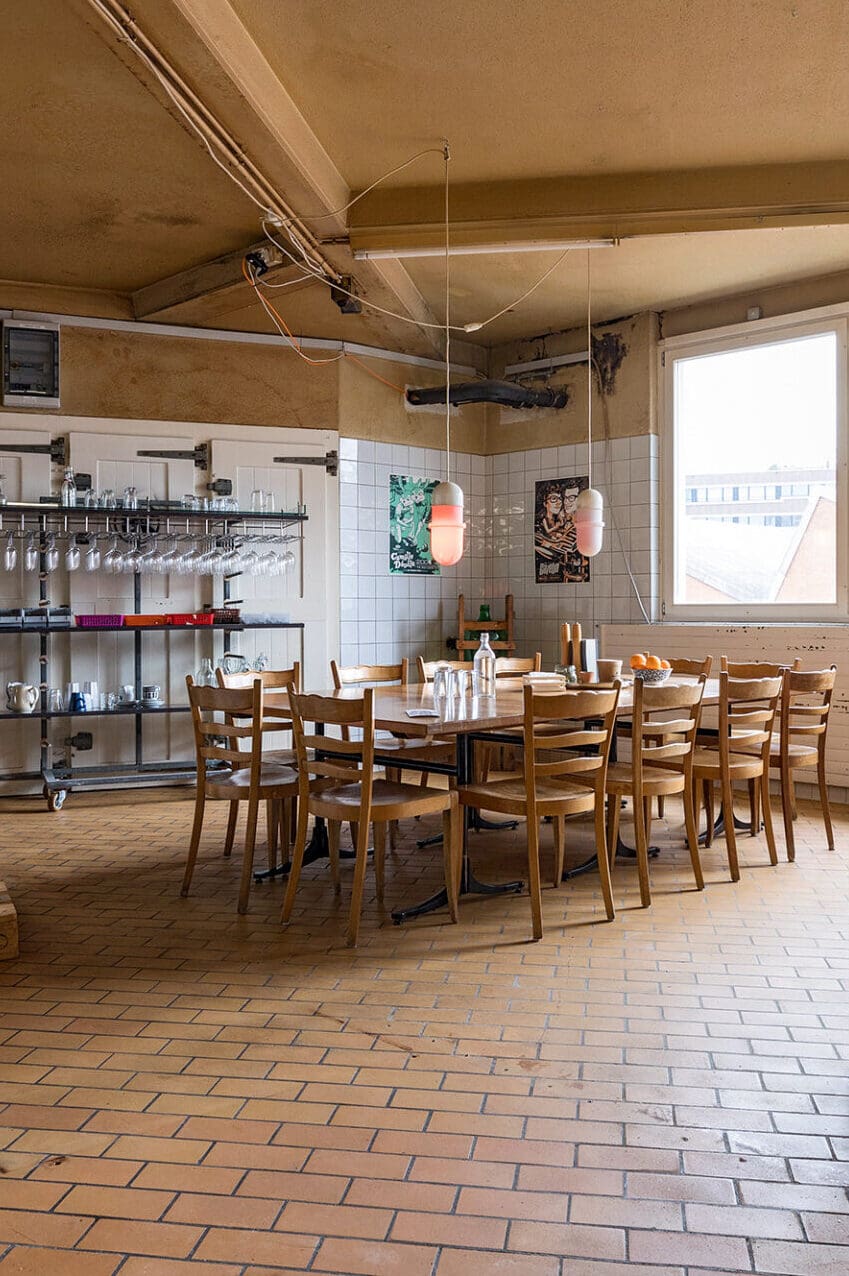 Palma, Spain
Mallorca's gorgeous, lively capital city is a brilliant place to work remotely, if you can dodge the summer months when prices, tourist numbers, and temperatures soar. Mallorca is, after all, one of the Mediterranean's premier tourist destinations, and it's not unusual for room and flat rentals to triple in July and August. From September to May, however, this genteel, historic gem is a delight for international freelancers and digital nomads, offering all the pleasures of a small European city: the fabulous restaurants of Santa Catalina; galleries and museums; a lively bar scene buoyed year round by yacht crews; soul-nourishing Mediterranean waters and miles of golden sand, and excellent hiking and biking in the surrounding mountains and smaller villages. Santa Catalina is the city's most international district, where you'll find new co-working spaces such as The Hub and freelancer-friendly cafes like Mistral Coffee, Mallorca's first artisan coffee roaster.
Glasgow, UK
Scotland's largest and liveliest city won't win over sun-seeking remote workers, but if you have other priorities, European cities don't come much cooler than Glasgow. It's still blessedly affordable, with spacious Victorian two-bedroom flats going for around 600 GBP (722 USD) a month and no shortage of residential Airbnbs. There's a cheap-and-cheerful pub scene and some of the best live music venues in the UK, accompanied by a perennially up-for-it crowd. The culinary scene around the Finnieston neighbourhood has caught the attention of the food and travel press around the world, and the city has enough galleries, museums and grassroots cultural happenings to fuel your creativity through the darkest of winters. There's also an array of refreshingly spacious co-working spaces; The Distillery offers hot-desking from 100 GBP (120 USD) a month. And what really sets Glasgow apart is the friendliness of the locals – you'll find your tribe in record time.
Belfast, Ireland
Belfast is an excellent destination for would-be Irish nomads. The foodie scene spans Michelin Guide restaurants to organic breakfast spots – plus plenty of whisky bars, naturally. The cafe at the Botanic Gardens is a gorgeous space for remote working, and offers the lunchtime stroll of your dreams. If you're feeling indulgent, treat yourself to one of Maggie Mays' famous milkshakes on Malone Road. In terms of accommodation, The Harrison Chambers of Distinction is a wonderfully quirky hotel, with each room uniquely decorated in honour of one of Belfast's famous residents. Owner Melanie Harrison will offer endless tips for ensuring you get the most from her city – plus the front room makes a lovely working space if you don't fancy heading out.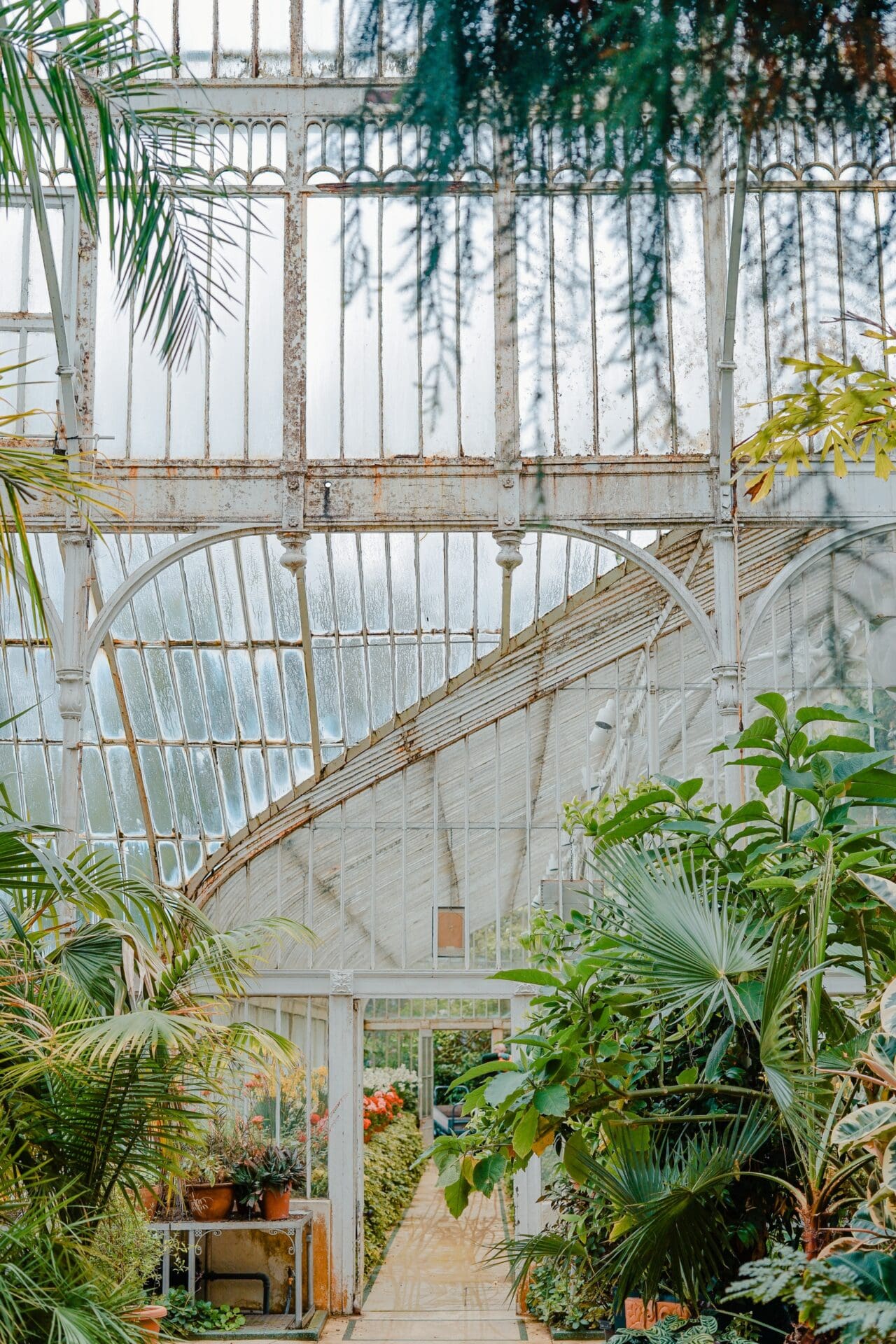 Florence, Italy
Florence is quite simply one of the most astonishing cities in the world and Italy's adoption of the digital nomad visa means even Brexit shouldn't stop you from visiting (and staying) if you're not lucky enough to come from the EU. Work – and work on your tan – on the outskirts of a piazza (we recommend Santa Croce) or hunker down with an espresso in one of the many boutique cafes: Ditta Artigianale is a favourite for workers and students, with a branch on either side of the Arno. District One is the place for sightseeing – the Duomo, David, etc – but it's south of the Arno where you'll find the best restaurants and bars. For accommodation, either scour Airbnb – you can rent entire apartments for less than 1000 USD a month – or even consider renting, with rates far lower than the UK and the US. Bellissimo!
Amsterdam, the Netherlands
A good option for digital nomads seeking to mix some play with their work, Amsterdam is a truly unique city with a well-deserved reputation for knowing how to party. Here you'll discover some of the world's finest art galleries, museums, architecture – and of course canals. Co-working space Venu offers beautiful decor, ample tables and fabulous coffee, while Zoku Amsterdam is a home-office hybrid – essentially a hotel that caters for remote workers. In terms of where to stay, De Pijp – the city's Latin quarter – is a multicultural delight, while the formerly working-class neighbourhood of Jordaan is packed with art galleries, restaurants and pubs. Just make sure you're ready for Monday.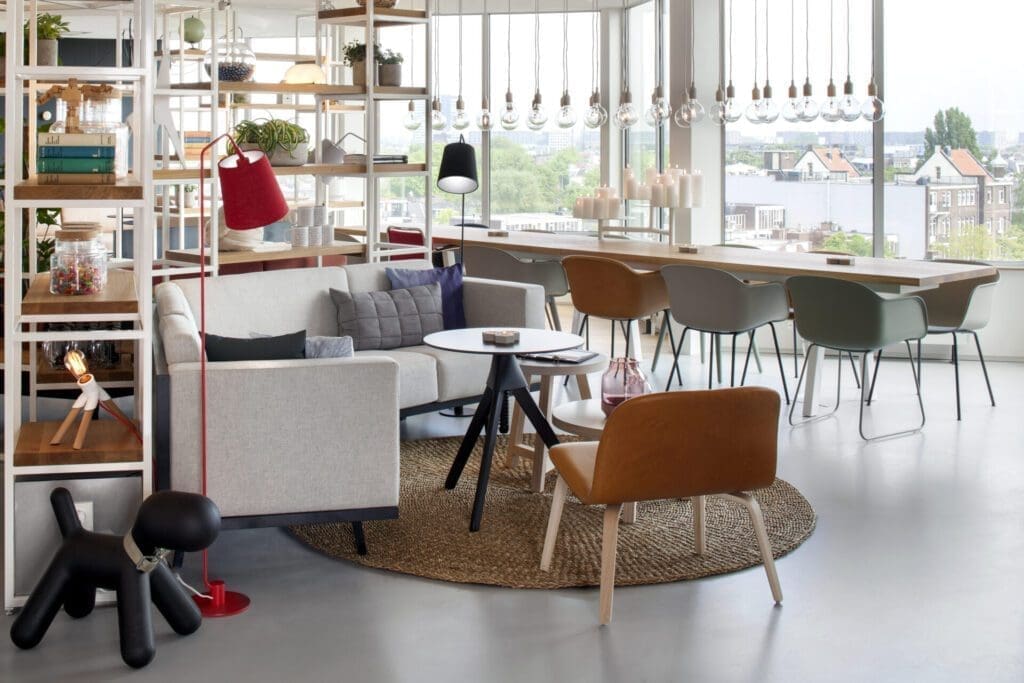 London, UK
Nowhere allows you to combine work and play quite as well as London does, with a constant roster of art exhibitions, theatre shows, dining spots and drinking dens to keep you busy once work is done. Despite having a reputation for being expensive, the city offers something for everyone when it comes to remote working. On a budget? Cultural institutions like The Southbank Centre, Brutalist marvel The Barbican and The British Library all have free workspaces inside, and are in excellent locations for further exploring. For The British Library, register for a reader pass to access the comfortable library rooms, or just work at the desks in the epic hall. Or, for the price of a coffee, tap away while deliciously caffeinated at a funky, neon-lit Grind cafe, which has outposts in London Bridge, Soho and others. But if that doesn't float your boat, London is peppered with plenty of other great coffee shops for co-working in. For serenity, nowhere beats the zen, pastel-hued co-working space at Buckle Street Studios, while unbridled creativity runs riot in the ground floor lounge-coworking lobby at One Hundred Shoreditch (also home to one of the city's most talked about bars right now, Seed Library).
Lisbon, Portugal
Lisbon offers triple threat appeal for remote workers: a compact, WiFi'd-to-the-hilt cosmopolitan city; streets lined with attractive azelejo-tiled buildings, and world-class restaurants from the likes of Jose Avillez to dive into during down time. It's an easy half-hour train ride to the beach at Cascais, and has more stylish co-working spaces than you can shake a stick at. I'd recommend working from Second Home Lisboa (from 235 EUR/ 234 USD a month, with day passes soon to launch). It's a colourful, plant-filled space – working from here feels like you're in a botanic garden – and just downstairs is the food extravaganza that is Time Out Market Lisboa. Nearby, Outsite is another good option and offers daily and weekly passes. Keen on community? Head for samesame in Mouraria for hip accommodation, hot desks, and creative, communal events.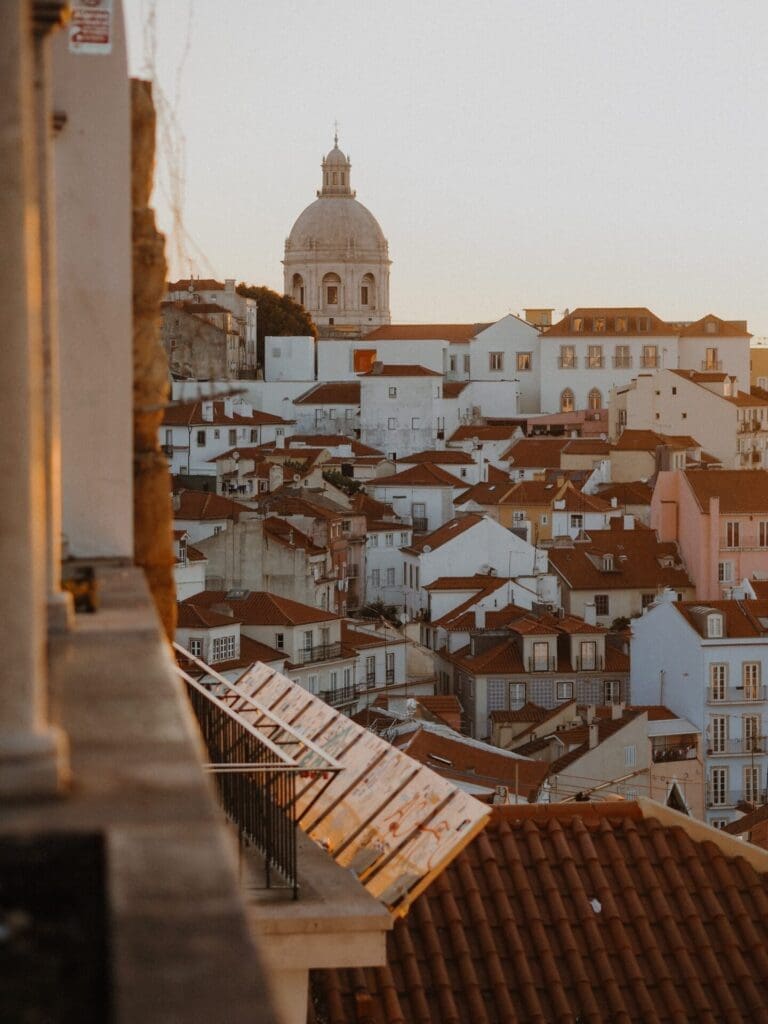 São Miguel, Azores, Portugal
With rippling volcanoes and verdant forests ringed by the Atlantic Ocean, it's hard to beat São Miguel for its combination of remote working and remote scenery. While the scene is in its infancy on this small Azorean island, it's gaining traction with good reason. Who doesn't want to visit rugged crater lakes, spot sperm whales, or scuba dive on their days off? As well as original co-working and living spot Novovento, which launched in 2017 in Ginetes, there's newcomer Dwell Azores, a coastal co-working, co-living property in off-the-beaten-track Fenais de Luz. There's no-fuss rooms and a small, well-equipped office space overlooking the mesmerising, ever-changing roll of blues and greys across the Atlantic. Run by Polish-American couple Ania Mrozek and Charles Driscoll, community-focused, family-style meals and terrace drinks with them both are all part of the experience. For something more luxurious, punctuate laptop tapping with dips in the rooftop bar and pool at the Octant Ponta Delgada.
ROADBOOK's picks:
Berlin, Germany
There's more than partying to the German capital: this historic city has one of the most cosmopolitan cultures and laid-back attitudes around – not to mention a nascent tech and startup scene that's earned it the moniker 'Silicon Allee'. But for all its rep as a digital-forward destination, the city is still just cheap enough for it to remain popular with creatives and freelancers looking for a better standard of living, and you don't need to speak much German to get by, either. Summer is the best time to be in Berlin, as it's home to loads of lakes brilliant for swimming, as well as open airs (outdoor parties) taking place in the parks pretty much every weekend, should that be the kind of thing you're after. But back to business: there are plenty of spots for co-working, like all-day cafe and shop Hallesches Haus in Kreuzberg, and Bonanza Coffee Roasters, which has two sites and coffee so good it gets supplied to the city's Michelin-starred restaurants. As for where to stay, Neukölln, Kreuzberg, Prenzlauerberg and Friedrichshain are the usual suspects, and for a reason: these neighbourhoods are where you'll find most things to do. Neukölln gets our vote as it's still slightly less expensive, and home to some of the most exciting restaurants and bars.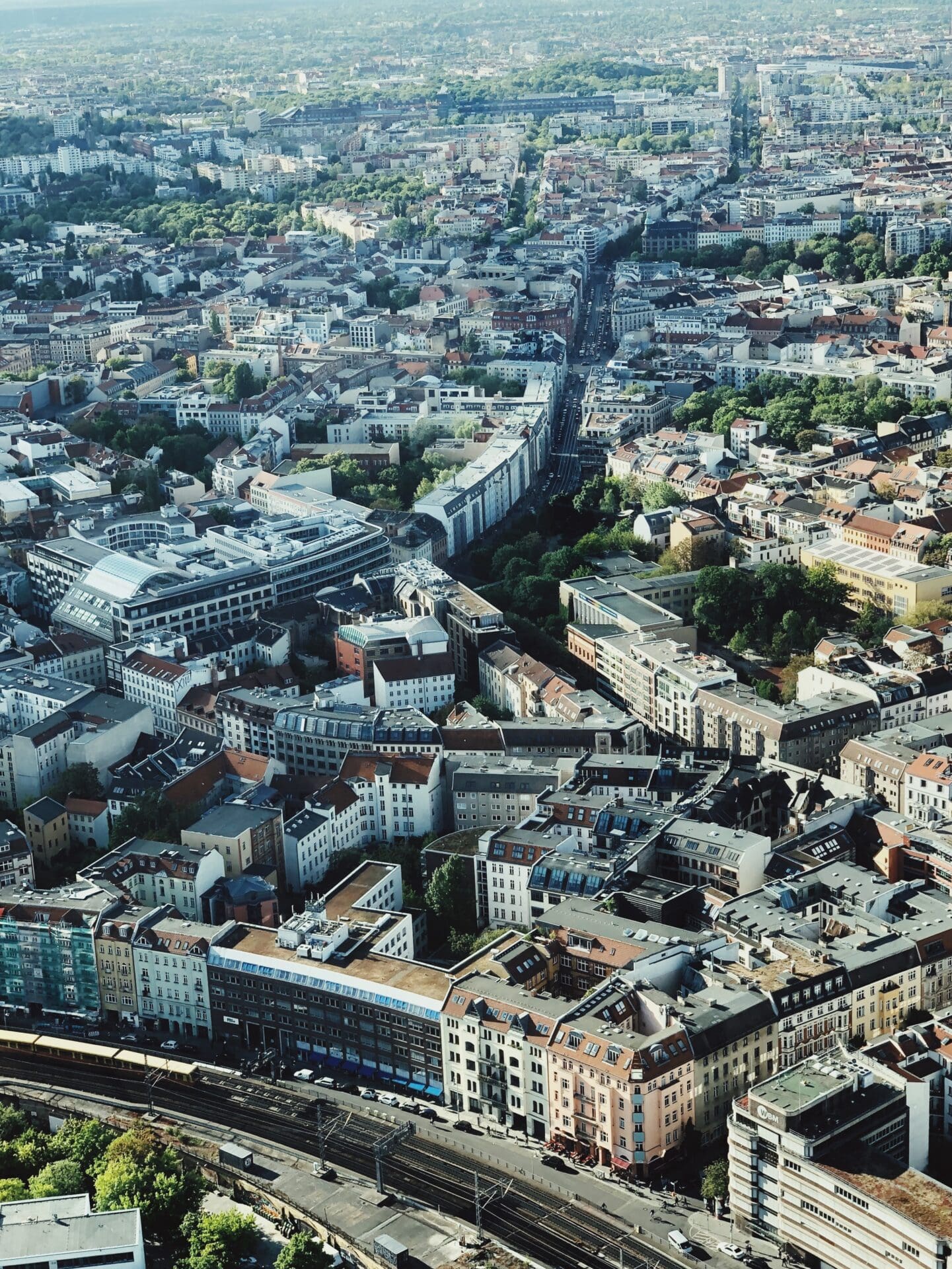 Budapest, Hungary
Budapest ticks a lot of boxes for remote working and living: there's a host of cafes and co-working spaces to work from; plenty of restaurants, pubs and events to get stuck into after work, and a relatively cheap cost of living compared with many cities in Europe. You can rent a one-bed apartment for around 120,000 HUF (380 USD) a month, meaning you can have more budget for enjoying yourself and exploring the city. Impact Hub is a relaxed, simple to use co-working space in the heart of District VII, just round the corner from Budapest's famous ruin pubs, including Szimpla Kert. In fact, most of the best bars, cafes, and places to stay are on the Pest side of the Danube, so you can walk around or hop on an electric scooter to get to most places. If you're in the mood for a real party, stay for the month of August, and spend a weekend at Sziget, a festival held on an island in the river to the north of the city. When the revelry is over, you can detox at one of the city's thermal baths: Széchenyi is the largest and probably the most beautiful, but it is overvisited, so if you have flexibility in your schedule, we'd recommend visiting on a weekday.


JOIN US FOR THE JOURNEY
Subscribe to the newsletter
City guides, culture, photography and ideas, with expert analysis on the biggest stories in travel