Where to experience live music in Lisbon, from cocktail bars with eclectic DJ sets to club nights and rooftop parties
Music pours from every corner of Lisbon, unfurling on its jacaranda-scented streets. Take a meander along the river in Cais do Sodré, and you may run into some of the best samba you've ever seen, with tourists and aficionados swaying to the al fresco jams. Or head to a neighbourhood arraial ('street party') in June, and you may find yourself dancing energetically to the chintzy keyboard bops of pimba – Portugal's party-starting folk-pop staple.
Afro-Portuguese dance music provides a polyrhythmic backbone that feeds the hilly city's appetite for movement, while bougainvillaea-blushed neoclassical palaces, disused office blocks, eye-pleasing rooftops, and sea-view amphitheatres are transformed into unique gig venues and sweaty rave dens. That's not forgetting the cosy, history-rich fado houses of Alfama and Mouraria.
Outdoor entertainment is a given in Lisbon, but its the bricks-and-mortar spaces that make up the city's diverse musical character. A haven nestled in the busy nightlife hub of Bairro Alto, Galeria Zé dos Bois has been faithfully satisfying indie and experimental tastes since 1994 – hosting a who's who of international and local acts – while music-hungry revellers flock to beloved DIY gem Damas every week. Named after the trailblazing Cape Verdean morna star Francisco Xavier da Cruz (also known as B.leza), B.leza is an iconic riverfront venue where you can let your hair down to Angolan kizomba, Cape Verdean funaná, or any of the other dance-friendly musical styles of Portuguese-speaking Africa, with international stars like Bombino and Cape Verdean heroes Bulimundo setting the place on fire with their live performances. And on the subject of dancing, LuxFrágil is a bona fide institution with an unrivalled, world-famous reputation for house and techno.
From groove-laden beach raves to sleek clubs inspired by Japanese listening bars, here are some of the best parties and venues in Lisbon for live music.

Arroz Estúdios
Best for: an industrial warehouse hosting electronic club nights, alongside a weekly market and cultural events
Address: Avenida Infante Dom Henrique, AAFC, 1900-320 Lisbon
A cultural association and DIY event space with artist studios and a co-working hub, Arroz Estúdios began life on the south side of the river in September 2018. The following year, this multi-purpose hangout upped sticks to Lisbon's eastern Beato district, where cavernous old warehouses and abandoned industrial buildings create an inspiring playground for artists, musicians, and creative entrepreneurs.
Reflecting Lisbon's ever-growing startup scene of tech entrepreneurs, Arroz often caters to tech tastes via its events but its warehouse club is the place to go for wonky, weird, groovy and sparkly electronic sounds. Recent picks include Joe Delon's Welt Discos and Hot Mushroom Soup. "Coming to Arroz involves going on a little adventure: just as you think you're lost, you find an urban oasis with a dark warehouse and a solid sound system hidden in plain sight," says Arroz. "Our courtyard hosts concerts and open air cinema and weekly Sunday markets. The event programming is eclectic, and the audiences diverse. We pride ourselves on being friendly and inclusive all round". Oh, and did we mention there's also a pizzeria?

Vago and Lisa
Best for: two sister venues with quality music and drinks for an excellent night out 
Address: Vago: R. Gaivotas 11A, 1200-163 Lisbon

Inspired by Japanese listening bars, Vago opened last year and has quickly risen through the ranks to become one of the best bars in Lisbon. It has set a gold standard for quality music, sound, and an all-round excellent night out – with superb cocktails to boot. Tucked away in a semi-basement next to a 16th century palace in the buzzy, grand Santos neighbourhood, the venue boasts a vaulted brick ceiling and thick stone walls that retain its original charm.
The first-rate, genre-mashing DJ bookings, residencies and high-end Klipschorn sound are a recipe for musical excellence. In fact, the space has been such a success that in May 2023 Vago opened a live music-oriented sister venue, LISA, which has put on shows for its discerning clientele, ranging from the likes of legendary Portuguese producer and musician Carlos Maria Trindade and experimental artist Adriana João to celebrated Portuguese guitarist Norberto Lobo, and Afro-Brazilian producer and DJ Ubunto.

Miradouro de Baixo
Best for: rooftop parties
Address: R. de São Lázaro 72, 1150-330 Lisbon

The rooftops and miradouros (viewpoints) of Lisbon are deserving of their own guide, but for now, we'll focus on one with an adventurous musical personality: Miradouro de Baixo, the photo-ready rooftop of Carpintarias de São Lázaro Cultural Center. With a luscious view of Lisbon's tree-fringed castle, the open-minded venue is "not afraid of mixing genres and audiences," they say, "or presenting experimental and avant-garde proposals."
The venue is currently developing regular music programmes around jazz and improvised music on Thursdays, with recent bookings including sax/guitar duo Afonso Pais and Tomás Marques presenting their 2023 album 'The Inner Colours of Boglin's Outline.' On Fridays, electronic live acts and DJs take to the stage – what the venue calls 'Happy Music' – as well as concerts and sets on Saturdays. With plenty of space to dance and a scattering of tables for more intimate socialising, Miradouro de Baixo's vast open-air terrace is definitely worth a visit.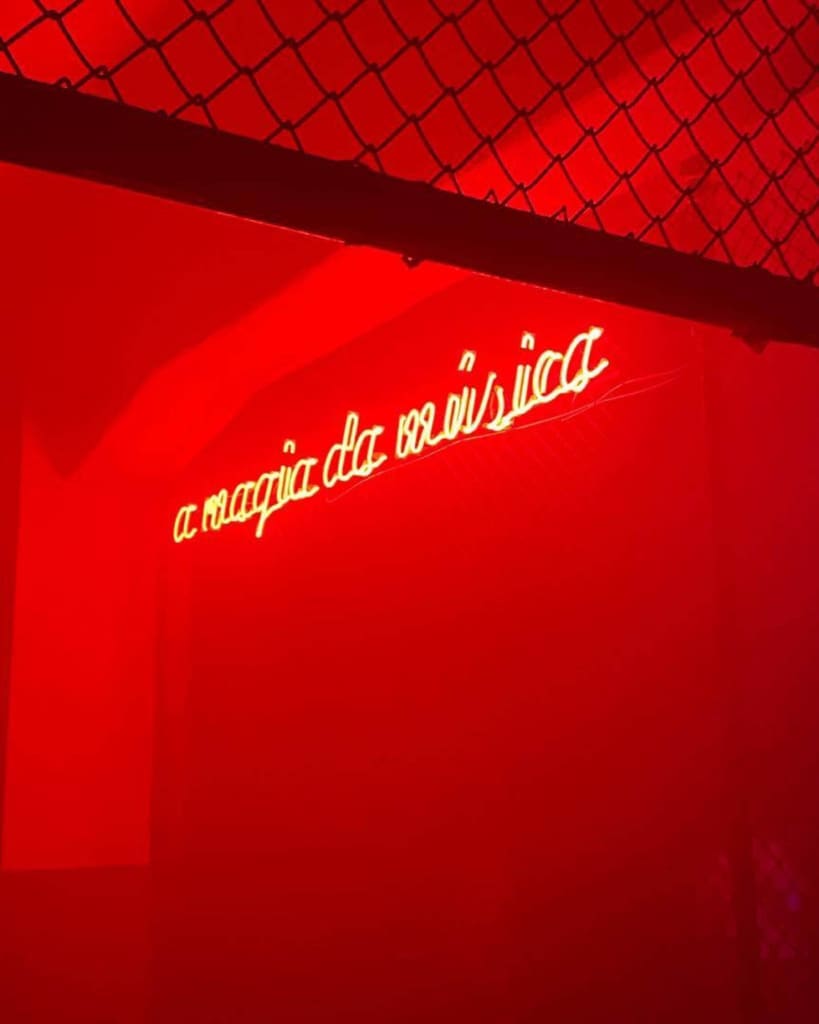 Planeta Manas
Best for: inclusive raving
Address:  Tv. da Memória 26, 1300-322 Lisbon
The queer trans-feminist sex-positive mina parties have been taking place in an itinerant capacity since 2017, but in 2021 they found a permanent home on the periphery of the city in Prior Velho. Planeta Manas is a rave refuge run by Associação Cultural Mina and Lisbon's NTS radio-equivalent, Rádio Quântica, and serves as a safe space for the city's club community. The venue curates a healthy balance of treasured local DJs and artists, including founders Violet and Photonz, as well as Phoebe, DJ Marfox, Bleid, DIDI, and Odete, as well as top-tier international names like Nazira, Josh Cheon, and Jamal Moss. Other must-attend parties at Planeta Manas include the bass-loving Angel, and electro-infused No UFO's. You can become a Planeta Manas member at the door.

Club CCC
Best for: A new disco powerhouse for all-night dancing
Address: Varies
In early 2023, three of Lisbon's best local DJs – Chima Isaaro, DJ Caring and CC:Disco – formed a powerhouse trio and called it Club CCC, aka the hottest new club night in town "for body movers". "CLUB CCC is for friends, lovers and dancers – and for people who live and breathe music just like its founders," they write. As firm believers in the fundamentals of groove and warmth in the club, this trio of DJs are here to reaffirm what we've always known: music is meant to move you. As you might have guessed, Club CCC is guided musically by anything with a groove, from Toni Braxton to Chicago house, and promises to keep you dancing all night long. Tickets to the inaugural sold-out event in April got snapped up immediately and the crew are heading to the beach for the next one. Take your shoes off and get sandy on Costa da Caparica.


JOIN US FOR THE JOURNEY
Subscribe to the newsletter
City guides, culture, photography and ideas, with expert analysis on the biggest stories in travel