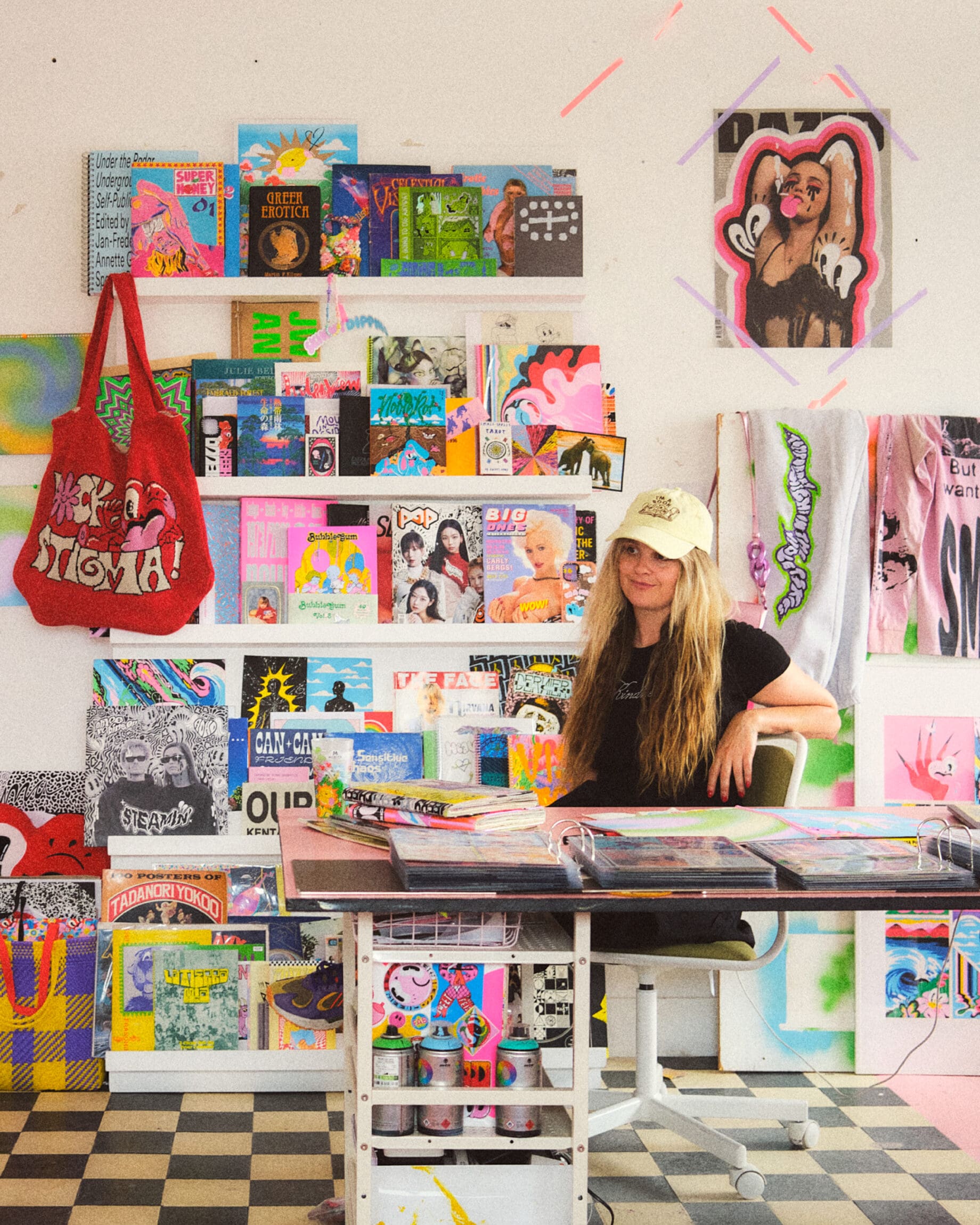 Inside Hattie Stewart's illustrated universe
Last updated: July 24, 2023
London-based artist and illustrator Hattie Stewart is known for her energetic comic styling. She discusses turning doodling into an art form, and a new exhibition in Beijing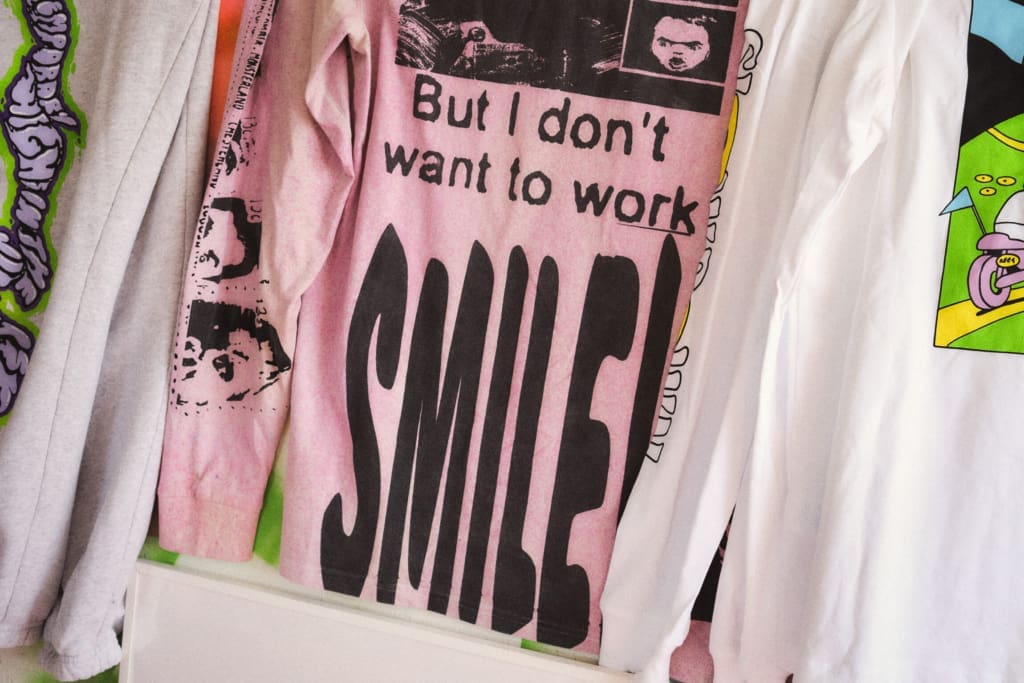 Hattie Stewart coined the term 'doodle-bombing', which means to draw over an image to create something new. Specifically, it refers to her psychedelic swirls, neon bursts and pie-eyed characters, which have since graced the covers of Dazed, i-D and Love Magazine, alongside exhibitions in the UK and Asia. Her experimental, cartoonish works often have a subversive and more serious undercurrent, referencing themes such as anxiety and sensory overload.
The Essex-born artist and illustrator lives and works in South London. Her bubblegum-pink studio is an ordered reflection of her energetic mind, with shelves stacked with books, fashion magazines and binders brimming with collected ephemera.
As she opens a new exhibition, I Forgot What I Was Doing, at E03 Gallery in Beijing and prepares to launch a book, Hattie reflects on more than a decade of doodling, her creative process, and how to navigate the industry.
Hattie Stewart on her creative process
How would you describe your illustrative style, and how has it evolved?
My style has naturally grown and developed over time, but the fundamentals have more or less stayed the same. My favourite characters, motifs and patterns appear throughout my work, so there's definitely a consistent thread flowing through it all. My work used to be quite dark and weird, whereas now it is more playful. Right now, I am more patient than I used to be, and focused on becoming a better draughtswoman.
In your own words, what is a doodle-bomb?
I find the word quite corny now, but simply put, it is just a fun way to describe the act of drawing over something. When I began my doodle-bomb project – drawing over influential magazines like Vogue and i-D – it all kicked off. I was coming from a generation of rather traditional illustration and anything outside of that field was generally dominated with photography. I wanted to show that there were other ways to visually engage an audience.
I love these magazines, and I hate them at the same time. It's that love-hate relationship that we all have with consumerism and pop culture. I think it also creates a sense of nostalgia, as we all used to doodle when we were young.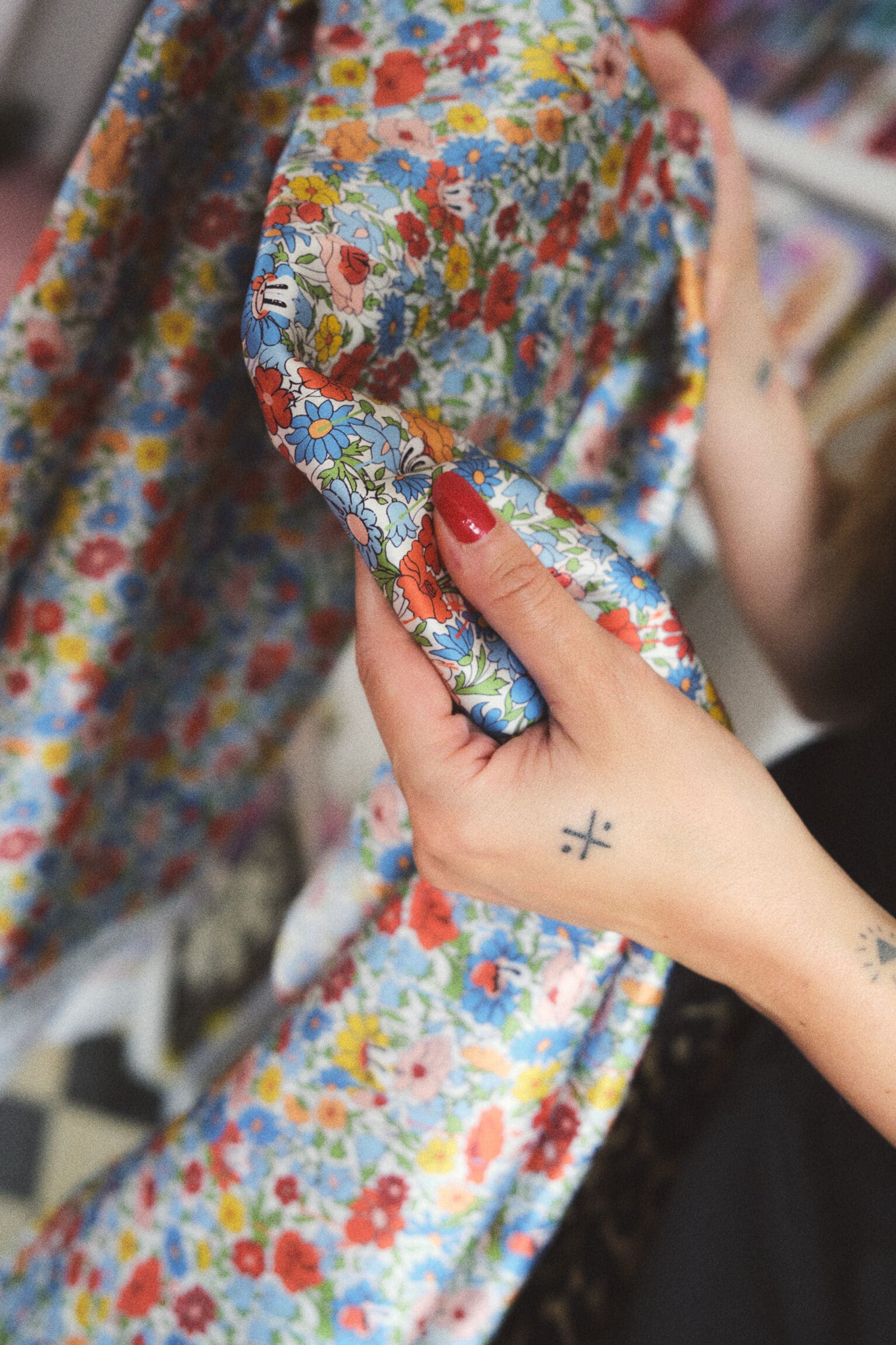 What was your big break?
It came from the doodle-bomb project. The art of illustration over photography wasn't anything new, but it came at the turning point of social media. At the time, the platform was largely photography-based, and the mix of pop culture and illustration really took off. It offered a fun and fresh way of looking at a familiar world. I am grateful for having a boring bar job that allowed me to doodle over a photo on the wall when I was bored.
Commercially, my big break was working with Chandelier Creative on a campaign for Old Navy in the US. The brand's art director had seen my work on Tumblr and thought it would be a great fit for their upcoming campaign. I was in my early twenties and had never worked on anything to that scale before. I ended up living in New York for a month and worked with director Roman Coppola in Los Angeles for the campaign. It was all very surreal and overwhelming but exciting. It was at this point I decided to make sure that I was always doing my own work alongside commercial projects, in order to anchor my creative vision when other things felt out of my control. I can pick up the paycheck and bring my own ideas to life simultaneously.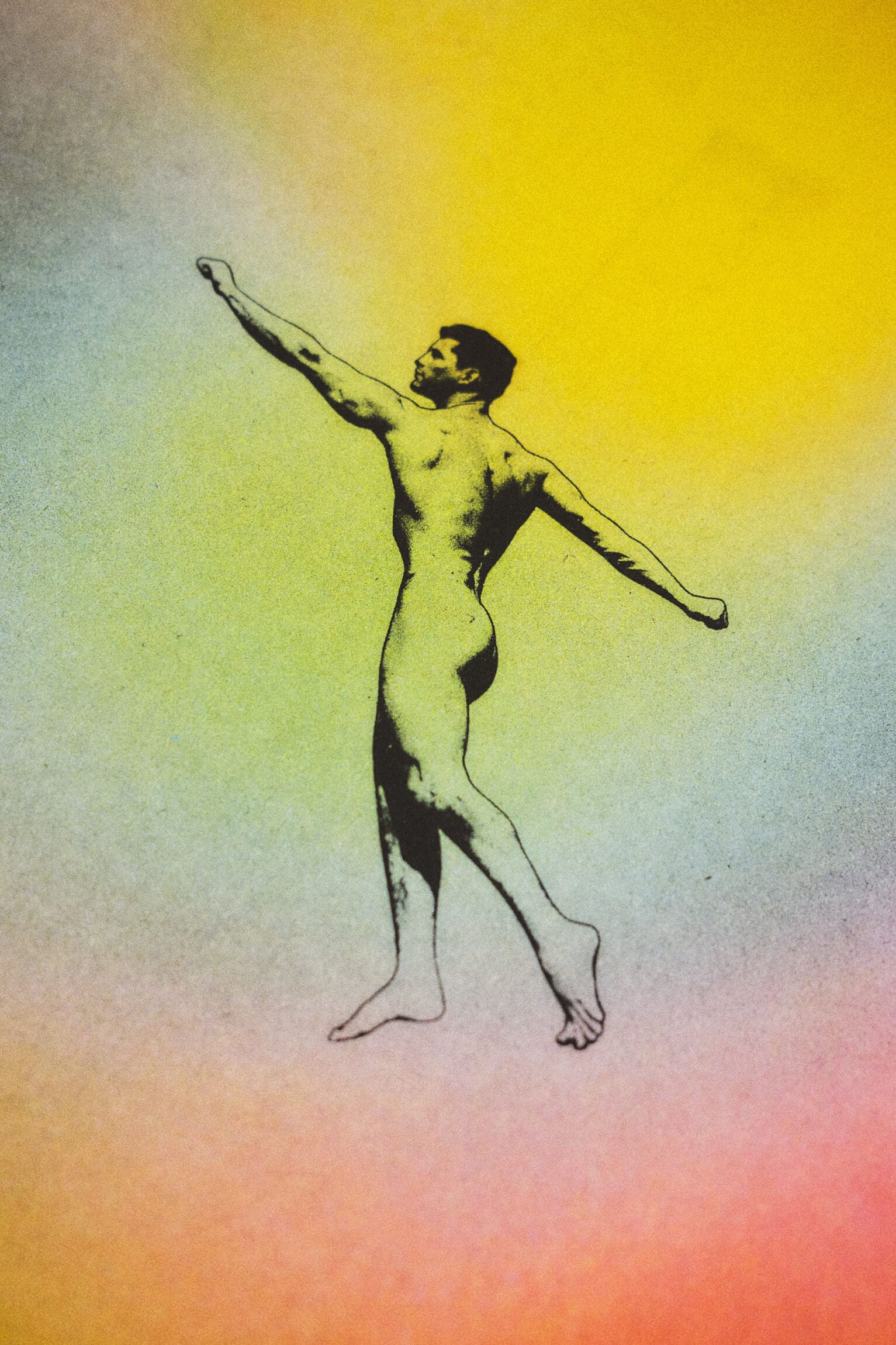 What inspires you?
That is a big question! Inspiration is everywhere: good conversation, music, film, documentaries, weird shit on the street. I have a lot of collected ephemera from over the years that I keep in binders and a really brilliant collection of books that I love to dive into. Craphound was an early obsession, and books about science and nature, like Sensitive Chaos (about the phenomena of water and air). Vintage pornography and UFO magazines – I love searching for those online or at flea markets. This all barely scratches the surface though. Generally there are too many ideas to fully realise them all, but I try.
Exhibitions and new projects
Can you tell me about your current exhibition in Beijing?
E03 Gallery got in touch, and I remembered seeing American graphic artist Tim Lahan's exhibition there and thought it was such an interesting space. I usually exhibit in more unique and experimental settings, so working in a more traditional white gallery space appealed to me. The exhibition has a free-flowing narrative and each room segues from one to the next like a stream of consciousness.
It was important to me for the exhibition to be playful and visually engaging to the audience, while exploring complex themes like anxiety, sensory overload and emotional overwhelm. I found the creative process was very therapeutic.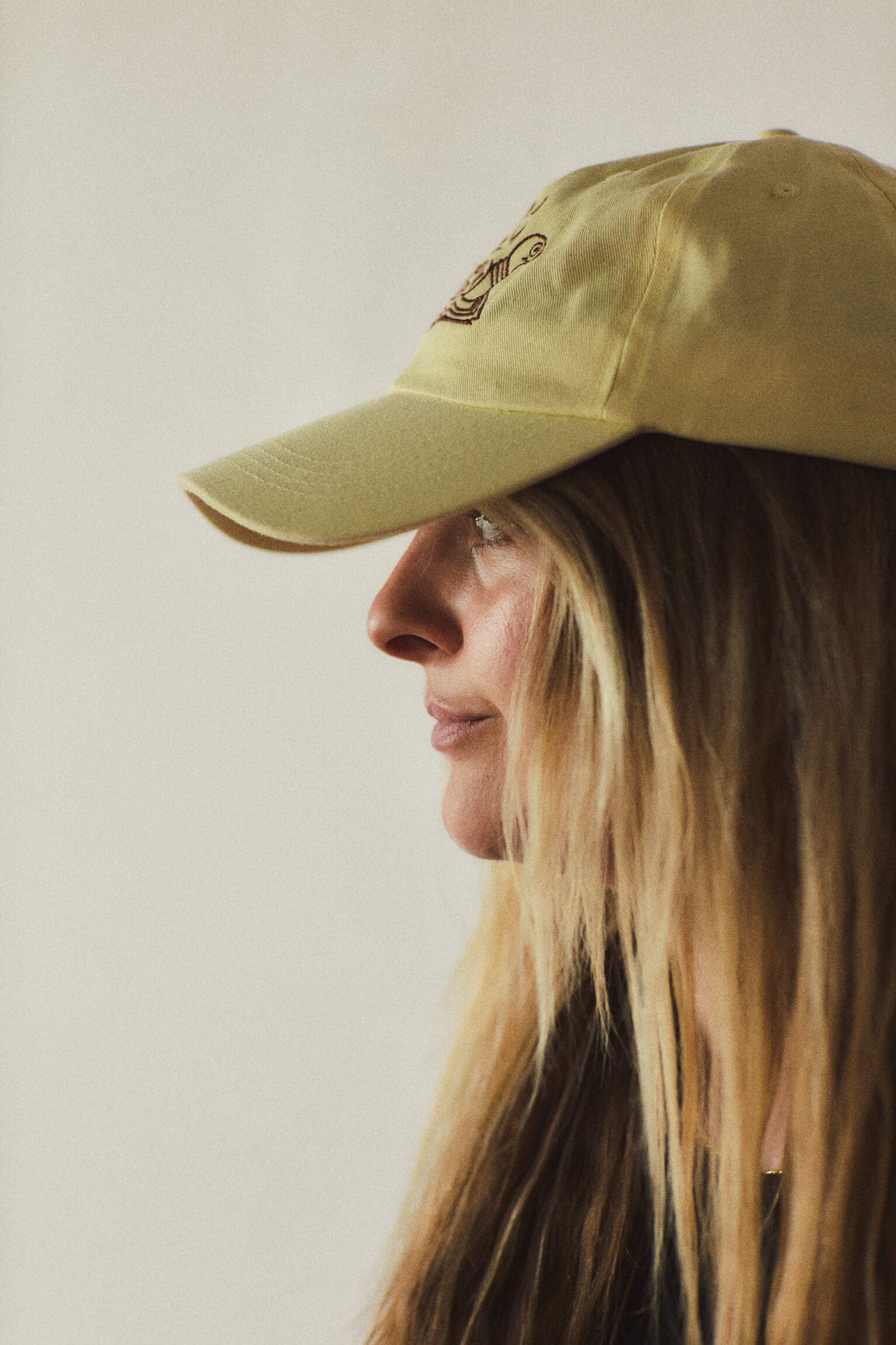 What other projects have you been working on?
For the last two years I've been compiling a book with a great designer, Tilda Rawls, who has since become a good friend. I have worked on commercial books in the past, but I really wanted to create something that truly represented my work and who I am as an artist. My friend Brodie Lancaster has written the introduction and another friend Sam Ford has shot the photography; it's been a real labour of love. I've also been working on some other projects behind the scenes including a jewellery line and more large-scale installations that will be coming out later this year, as well as a few exciting projects for 2024.
Do you ever use your influence to highlight bigger issues, political or otherwise?
When I was younger I would incorporate political ideas into my work but I got to a point where I felt that direct approach combined with my aesthetic was more crass than impactful. There are so many artists that create political work in very clever and visually engaging ways but that's just not where my work sits.
I certainly lend my work where I can though, usually in collaboration with great minds and charities. This year I have worked with my friends at PAY'S in Mexico City to design a capsule clothing collection called "F*CK STIGMA" with all proceeds going to Medical Impact, which focuses on HIV awareness and ending the stigma surrounding HIV. I'm also working with my wonderful and brilliant friend Tyler Williams-Green on a collection for The Outrunners, a youth and adult charity in Hackney that provides mentorship to young people.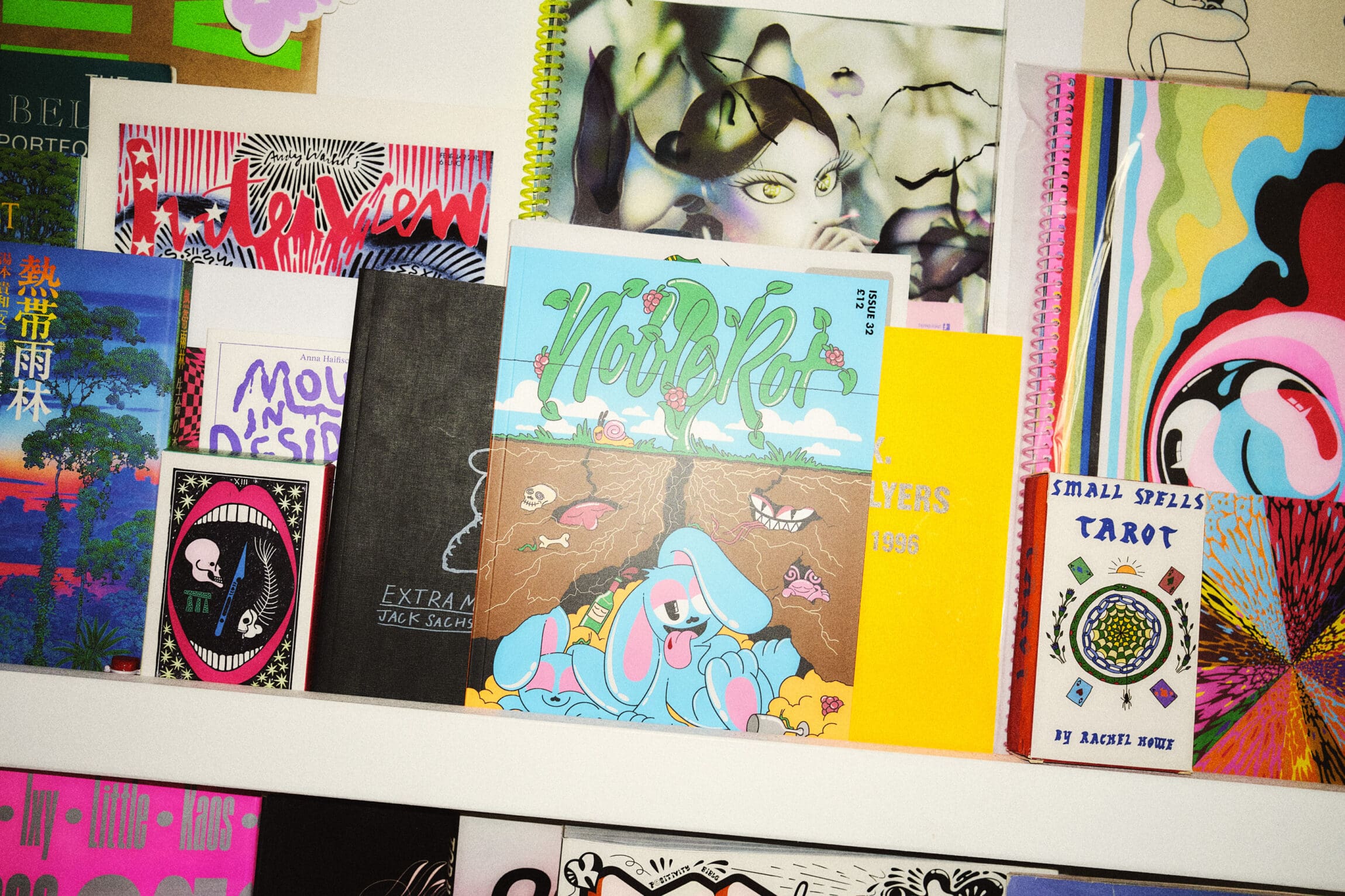 London and travel
Where do you live in London? 
I live in Brockley in southeast London. I worked hard to be in the fortunate position to buy my own flat in 2019 and have lived in my own little corner of the world ever since. London is an incredible city – its people, architecture, galleries and art scene all offer an abundance of inspiration. At the moment though I prefer living in a quieter neighbourhood with a more laidback pace of life. I find the greatest inspiration with friends at my local pub, Skehans near Nunhead. For art, I love Satellite Store and Hannah Barry Gallery in Peckham.
Where do you like to travel?
I regularly travel to the Maltese Island of Gozo, which I have visited ever since I was a baby. My parents moved there more than a decade ago, and it's a very special, beautiful place. Getting the ferry from Malta and sailing past Comino whilst sipping on a Cisk beer, I always feel a comforting sense of calm.
I go on bigger trips with two of my friends, to Mexico, Peru, Sri Lanka. Mexico is probably one of the most incredible countries I have visited. Travelling the Yucatán Peninsula and swimming in the Cenotes was one of the most memorable experiences of my life. I usually travel with a book and have the odd podcast downloaded. I am listening to RIDE with Benito Skinner and Mary Beth Barone at the moment.
I would like to go back to Tokyo. I visited with my best friend, Becky Sloan, and met other artists out there. We also travelled to Kyoto and Nikko, and I'd love to explore the country further one day.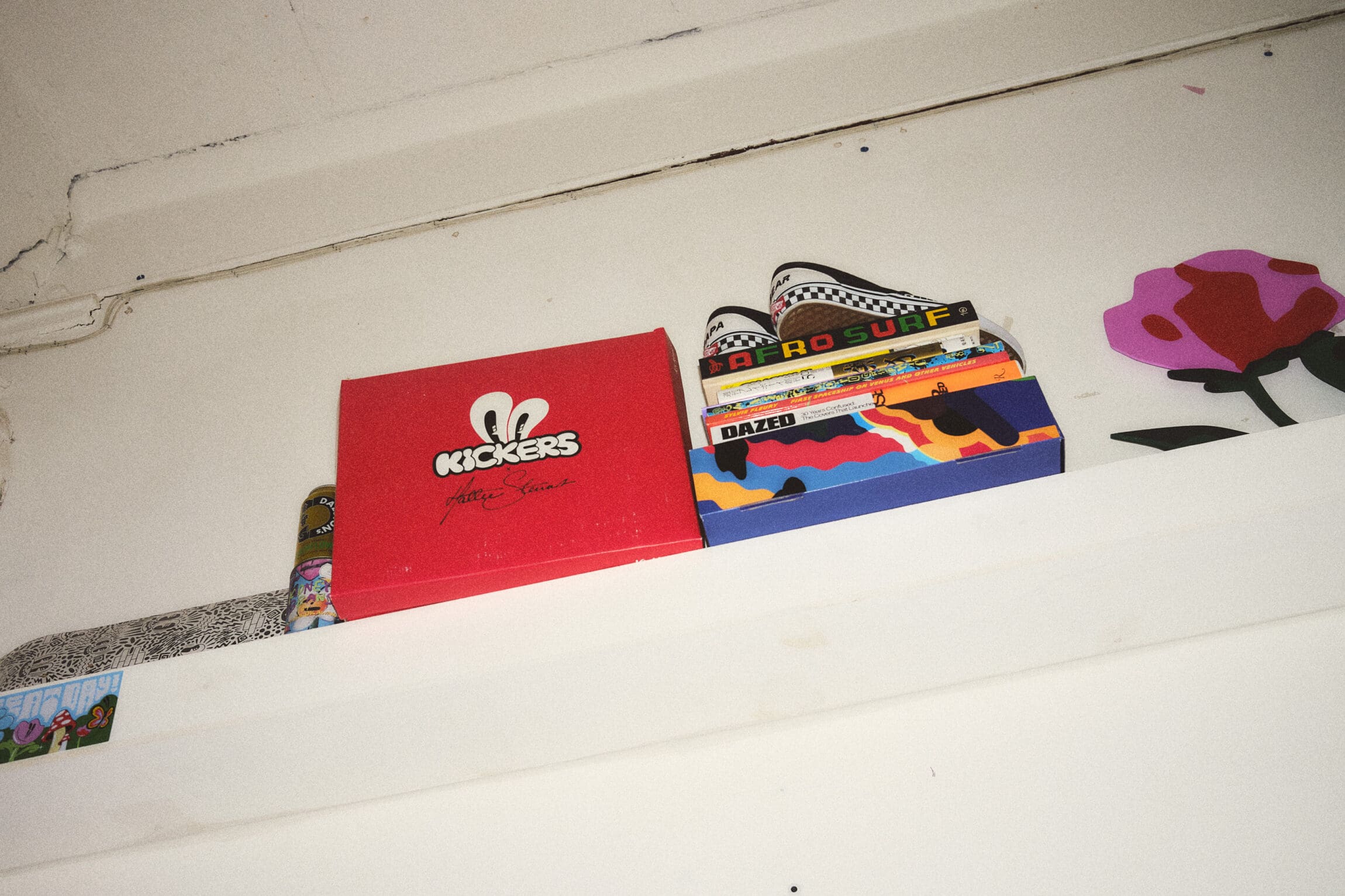 The creative industry
Does anything frustrate you about the creative industry right now?
Money. The fees are nowhere near what they used to be but the ask is so much greater, and the deadlines are ridiculous. I used to have at least a week for sketches but now I've got a week for entire campaigns, it's madness. Companies want everything for nothing, not that I'm surprised.
Do you think it is harder for the next generation than it was when you graduated?
Oh for sure. Climate crisis, doom scrolling, recession, a cost of living crisis… every young generation has its own unique struggles, and a lot of my peers are also struggling at the moment. There isn't much work going around, there's far more competition. Everything's too expensive and social media is a toxic waste dump that breeds insecurity and emotional overwhelm.
It does seem though that there has been a shift to focusing on nurturing community and DIY-led projects, which is exciting to see. Through difficult times art has always found a way to reconfigure and thrive.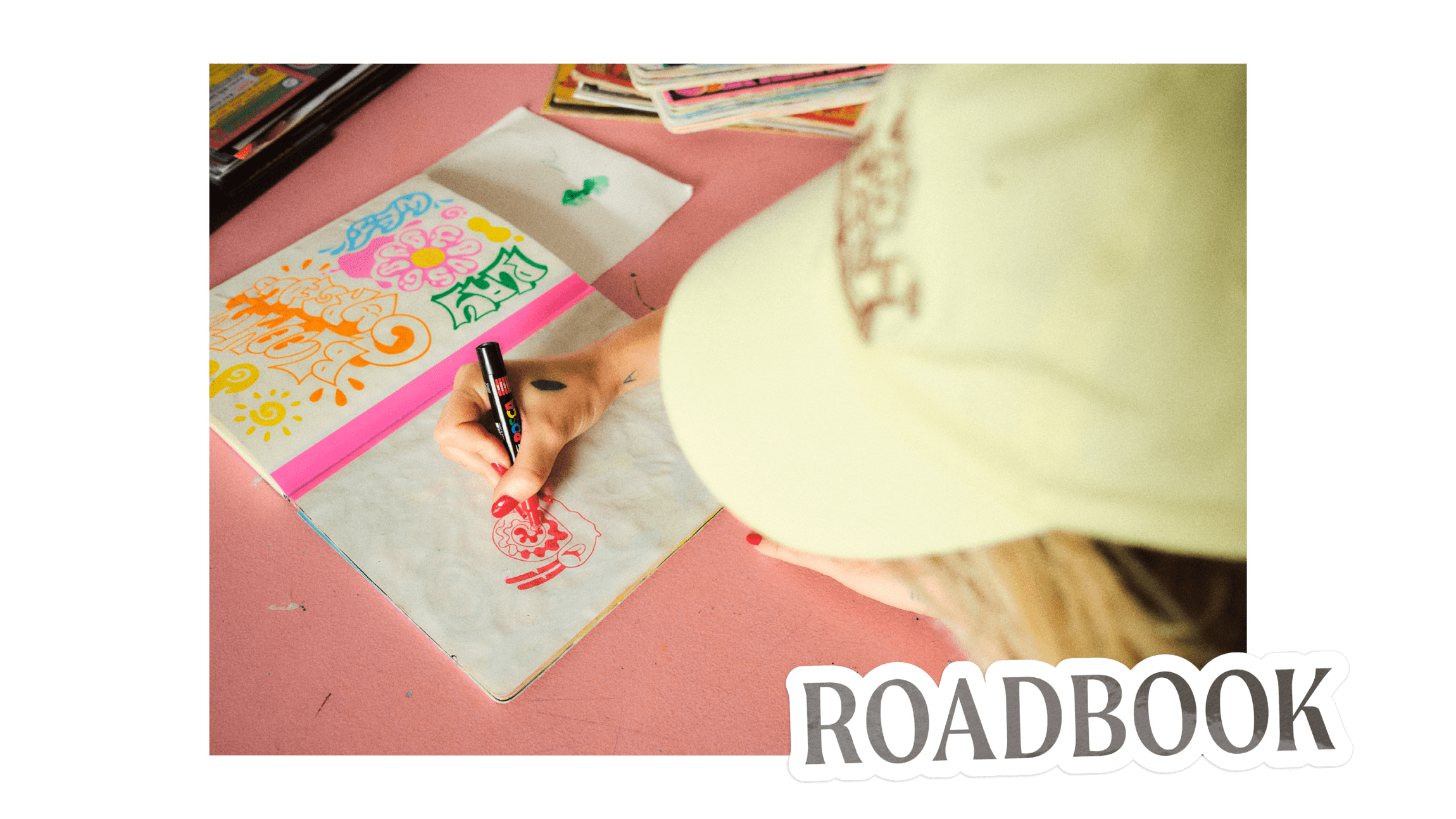 I Forgot What I Was Doing is on display at E03 Gallery in Beijing until September 2023


JOIN US FOR THE JOURNEY
Subscribe to the newsletter
City guides, culture, photography and ideas, with expert analysis on the biggest stories in travel