Local editor David Paw shares his personal take on London, all the way from the corporate suit and tie experience to the countless neighbourhoods that tell a story of a city with globalism built into its past, present and future
Ask a Londoner what their city means to them, and you'll receive nine million different replies.
London is Zaha Hadid and the Trellick Tower. It's Frieze and Clerkenwell Design Week, but it's also falling arse-over-tit to get a ticket to the new Kusama so you can take the same picture as everyone else; it's taking the tube in a Simone Rocha dress and it's the creative cutting edge of commercial fashion. London is "You went to Portland for the summer? That's cute."
The city is a corporate suit and tie, and it's weeks spent planning an outfit for Klub Verboten. It's gazing upon the British Museum's collection (and the city's other brilliant museums besides) while being deeply ashamed of what it represents. It's breakfast at The Wolseley and Caffs, Not Cafes, and perhaps most of all, it's a massive city with the warmth of a small town, with neighbourhoods that feel like the villages and parishes they used to be before the gaping maw of the city enveloped them.
It's everything and nothing, a blank slate upon which everyone who visits or makes a home here can paint their aspirations, fulfil their wildest dreams, and chart their path to a semi-detached in, oh, at least Zone 3.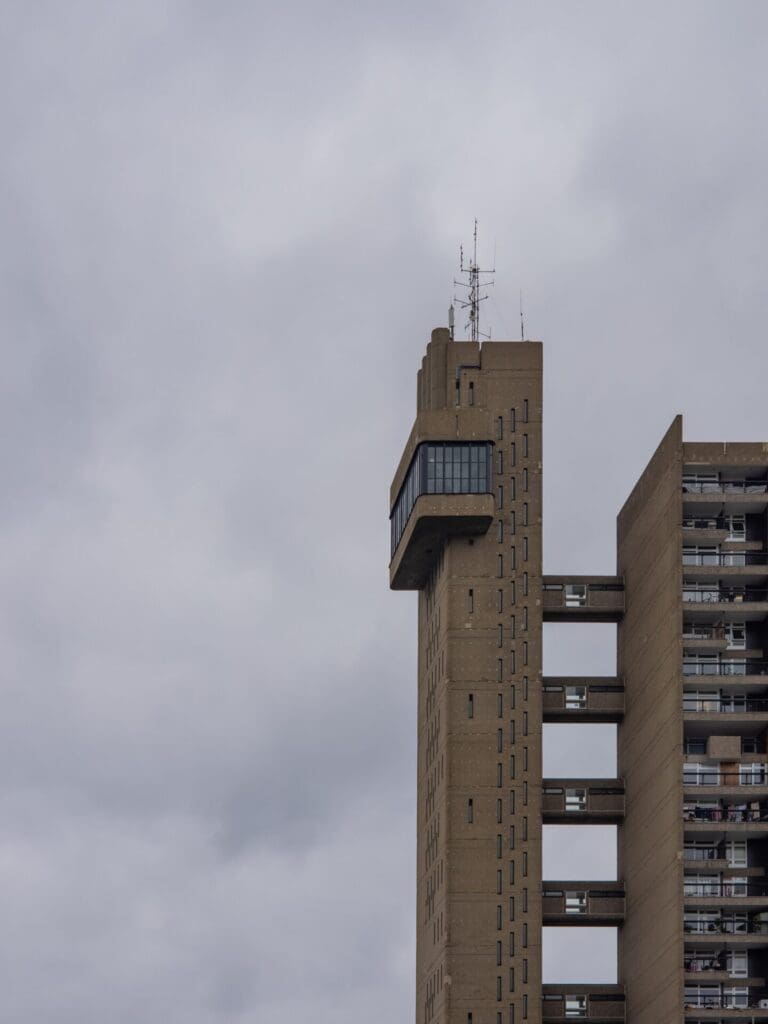 There are, for sure, friendlier cities for new arrivals and first-timers. A common statement I often hear from friends who have moved here as adults is that the first year in London almost broke them, that the first twelve months almost shattered their spirits, their bank accounts even more so. For many, unless you're arriving with a ready-made community, it can be an aloof, alienating place, where meeting new people is difficult and getting them on the conveyor belt to friendship even more so. Eye contact with a stranger? Borderline assault. Striking up a conversation on public transport? Blatant faux pas. Answering anything other than "I'm good, thanks" to a simple "How are you?" Just don't do it.
Some of this may have to do with a form of a famous national retentiveness that anecdotally only affects people south of Birmingham. Having grown up with two Burmese parents, I'm perhaps not the ideal candidate to dispense advice on this – but mostly we're all so busy that it ensures whatever time we've reserved to mindlessly amble through Tesco or tackle the newest Wordle remains intact for our own sanity. But make a friend through a friend, and you'll have them for life.
Globalism has long been reflected in London's past and present as an imperial and post-colonial hub, perfectly situated for access to Europe, Asia, Africa, and the Eastern seaboard of North America, bringing in a ridiculous amount of wealth, talent, and Russian blood money that's represented in the sheer depth in every discipline across the board. While many cities do a few things well, London is only one of a couple of cities that can claim to offer an almost limitless array of opportunities in whichever area you choose, work or play.
But it's also more geographically diffuse than, say, New York, and should be paced as such, which means: take your time. The pace of life in countless neighbourhoods brimming with individual charms cannot be appreciated over a long weekend, and first timers can struggle. But even with the best of intentions, it still takes most of us an hour to get anywhere.
Many casual travellers will be familiar with Islington, Hackney, Shoreditch, and the like; the easy charms of a stroll along the Regents Canal towpath, morning coffee on Broadway Market, and fresh-cut flowers from Conservatory Archives.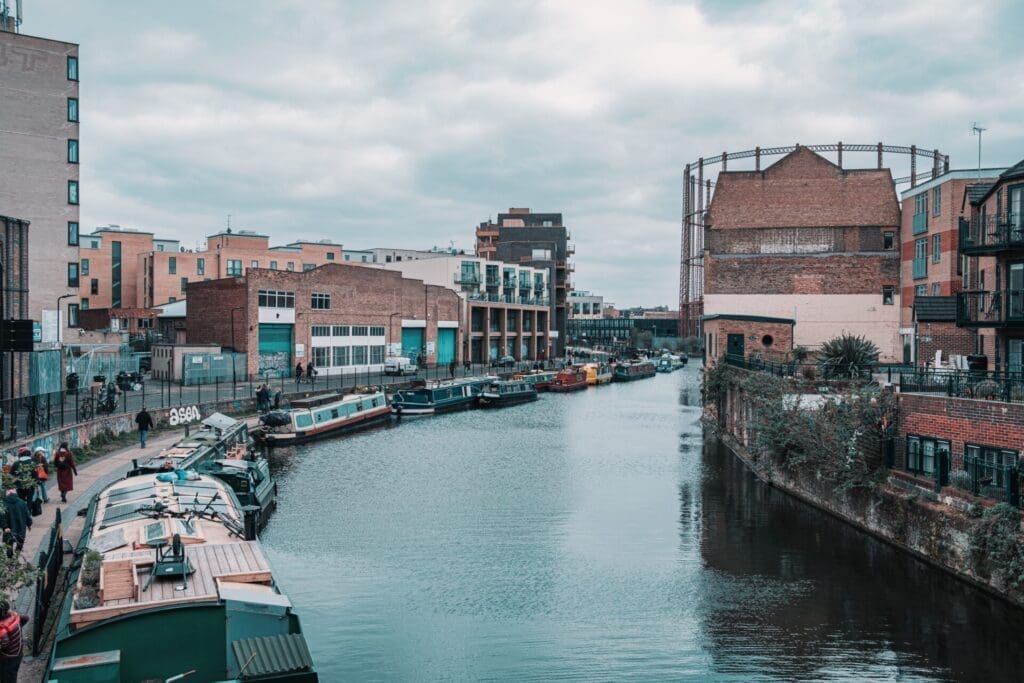 It's a weekend scenario that plays out in various guises across the capital, emulating a cultural lingua franca familiar to visitors from Australia's Surry Hills or Toronto's Queen Street West. Those who live here are fiercely loyal to their chosen locales, and rightly so: such easy charms extend to traditional go-to neighbourhoods like Bermondsey (go to Spa Terminus) and Notting Hill (post up at Sally Clarke's deli). The partition between north and south remains, but with its own pace, kinetic music scene, rich tapestry of global cuisine, and sense of identity, south London could easily be one of Europe's most thrilling cities all on its own.
Those with a few extra days will be richly rewarded by exploring specific neighbourhoods centred around immigrant communities, and their third spaces scattered across town that tell more of a story about the city than a glass of pét-nat ever will, whether mapping out a Korean food crawl in New Malden (a rite of passage); patronising Caribbean boutiques and record stores in Brixton (as British as colonising foreign soil); or visiting East Ham for South Indian and Tamil fare (still bafflingly overlooked, even by locals).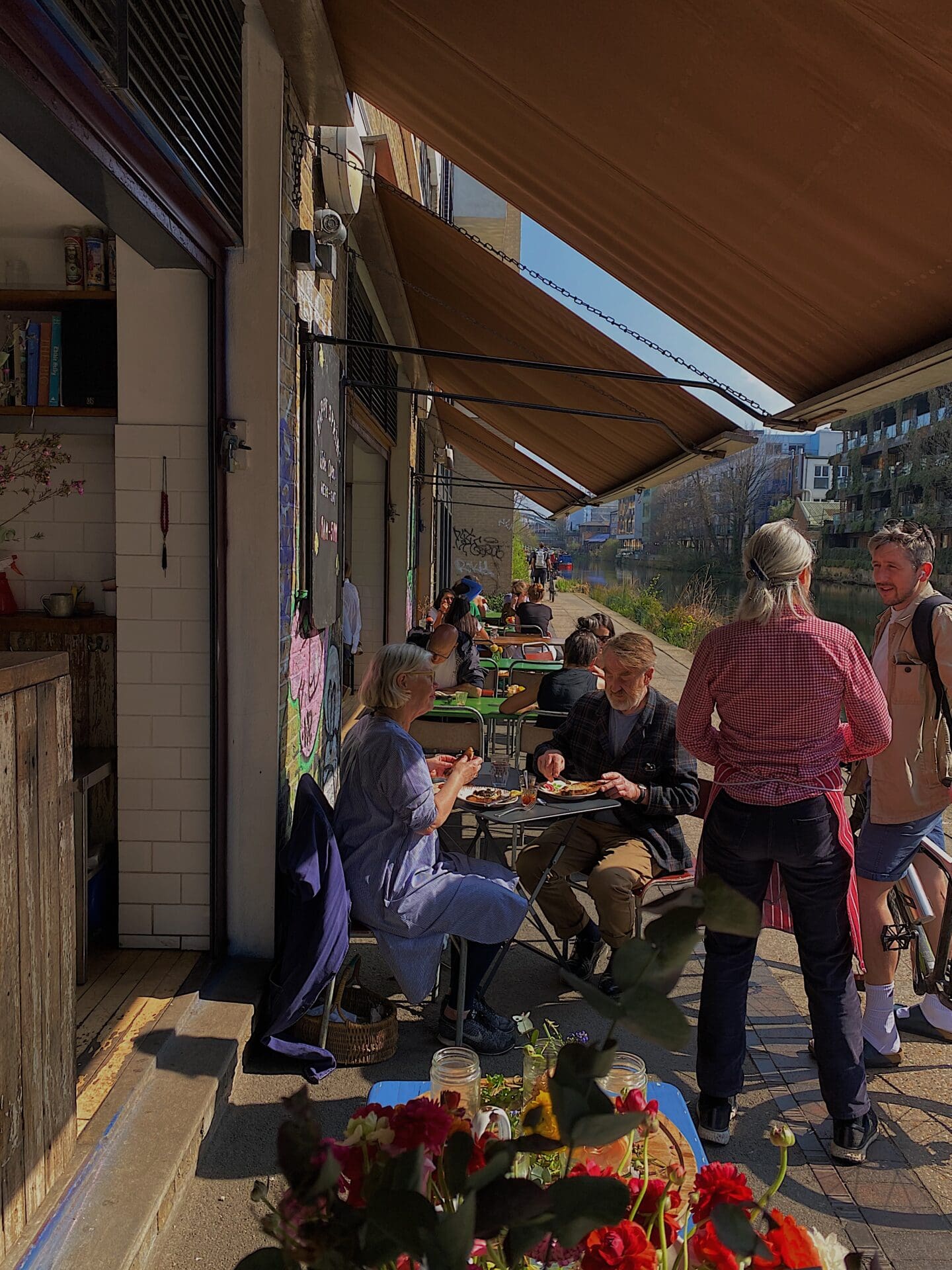 Speaking of friends – if you can't convince one to let you crash on their sofa (count your blessings if they have a spare room), then there's no shortage of new hotels and short-term apartments that would be thrilled to have your business. For understated glamour, you'll find it hard to go wrong at Blakes or Hazlitt's, and London's hotel bars are the envy of the world. While no hotel in London is truly sustainable (though The Ham Yard and Beaumont's efforts are admirable), there are plenty of ways to minimise your impact throughout your stay.
Last but not least: don't step in front of a bus. Don't walk slowly. Have a pint standing on the street – it doesn't matter what the weather is, just take your drink outside and enjoy it there. And if you're American, take your decibel level a little lower.
Enjoy the ride.
Discover the best things to do in London each month with our curated guide, from unmissable exhibitions to pop-ups and festivals.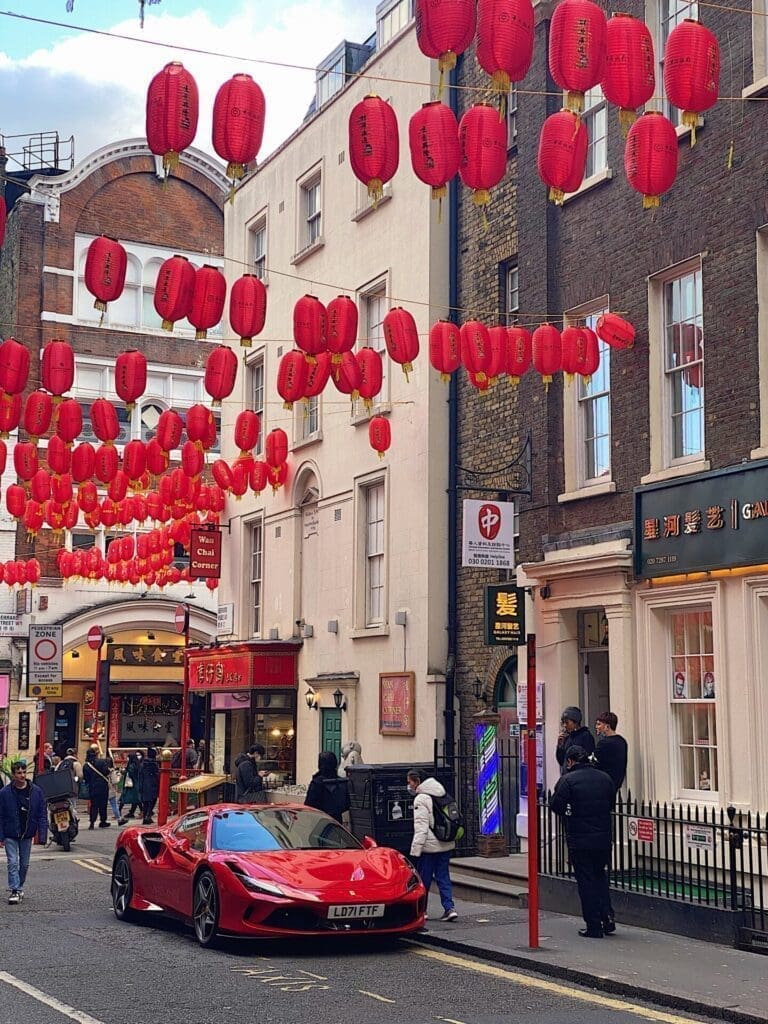 JOIN US FOR THE JOURNEY
Subscribe to the newsletter
City guides, culture, photography and ideas, with expert analysis on the biggest stories in travel