The best restaurants in Peckham, south London
From neighbourhood wine bars and superlative brunch to Persian platters and African-Caribbean soul food, discover the best restaurants in Peckham, south-east London
Last updated: November 3, 2023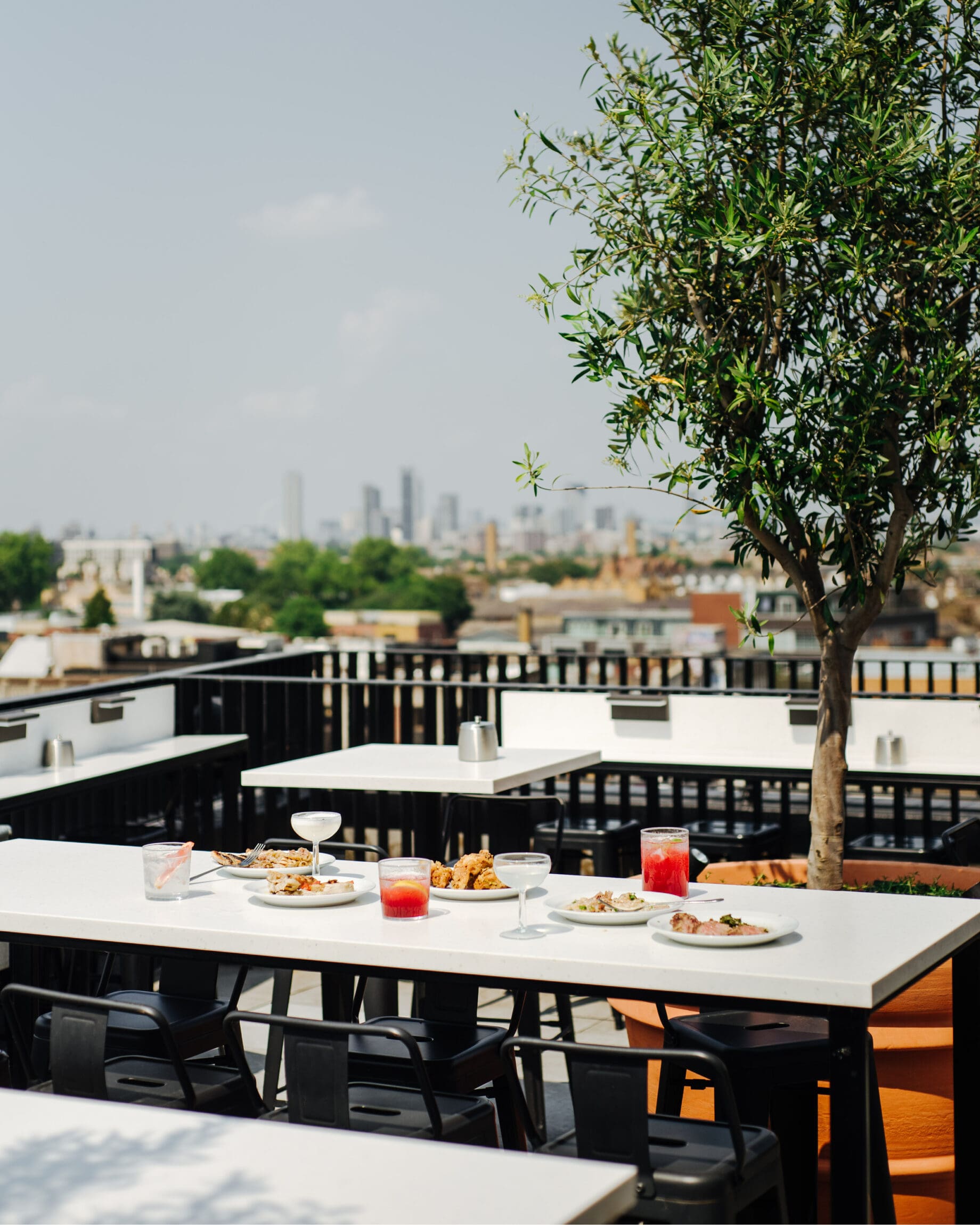 Peckham in London is noted for its high-punching, diverse culinary scene, spanning independent restaurants and street food markets. Bijou bakeries, coffee shops and natural wine bars nestle beside African groceries and barbershops, or unfold from beneath railway arches. Much like Hackney and Brixton, Peckham has transformed over the past two decades, but it still retains a resilient community spirit, while its close proximity to art schools in Camberwell and New Cross draws a creative crowd.
A new romantic comedy, Rye Lane, also puts the south-east London neighbourhood in the spotlight, capturing the charm and vibrancy of the area, directed by Raine Allen-Miller.
From South African sharing dishes to African-Caribbean soul food and banging bao buns, discover the best restaurants in Peckham for every occasion.
Where to eat in Peckham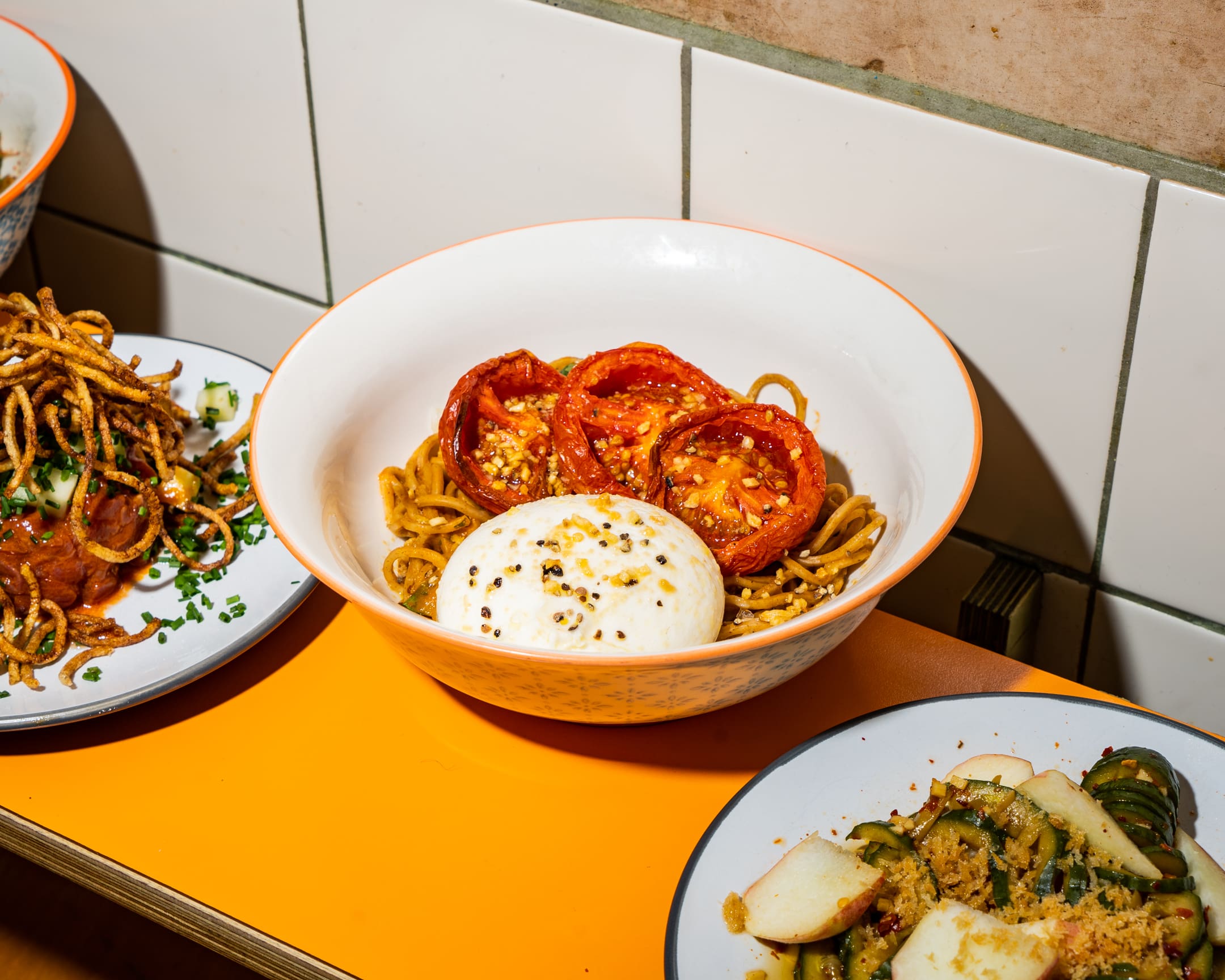 Supa Ya
What: Supa Ya Ramen's izakaya-inspired offering
Where: 191 Rye Lane, London, SE15 4TP
Price: Plates from 6 GBP
Dalston's delightfully irreverent ramen restaurant Supa Ya Ramen opened their second location in Peckham in 2022, which rebranded in 2023 as a Japanese izakaya-style small plates bar. Although the focus contrasts with its Dalston ramen spot, noodles are still present in the menu here in the form of brothless ramen dishes. The same fun fusion twists can be found in the bowls: one takes a decidedly Italian slant with burrata, slow roasted tomatoes and basil, while another is like a delicious deconstructed burger assembled over mazesoba, with pulled shortrib, pickled cucumber, crispy hash browns covered in kewpie mayo, and sweet caramelised onions. The Japanese flavours extend to the cocktail menu too, where a twist on an old fashioned comes served with tiny flakes of aromatic nori. For Japanese twists with a focus on fun and informality, you can't beat Supa Ya.
instagram.com/supa_ya_
Kudu
What: Cocktails and small plates for special occasions
Where: 119 Queen's Road, London SE15 2EZ
Price: starters from 10 GBP / set lunch from 28 GBP
With its dusty pink brick walls and velvet malachite-toned banquettes, Kudu charms from the off. Throw in a menu of South African-inspired cuisine, and you have one of the best restaurants in Peckham. The renowned Kudu brioche bread is served fresh from the oven with melted smoked bacon butter or garlicky seafood butter (we recommend ordering both). From there, it's tender lamb, slow cooked over charcoal and served with smoked yoghurt, and skewers of peri peri chicken. Plant-based dishes are equally exciting, including carrots roasted in ras el hanout and burrata with walnut pesto. The restaurant is owned by South African chef Patrick Williams and his partner Amy Corbin, the daughter of renowned restauranteur Chris Corbin. The original Kudu restaurant is accompanied by Smokey Kudu, a cocktail bar beneath Peckham's railway arches and the more casual Kudu Grill.
kuducollective.com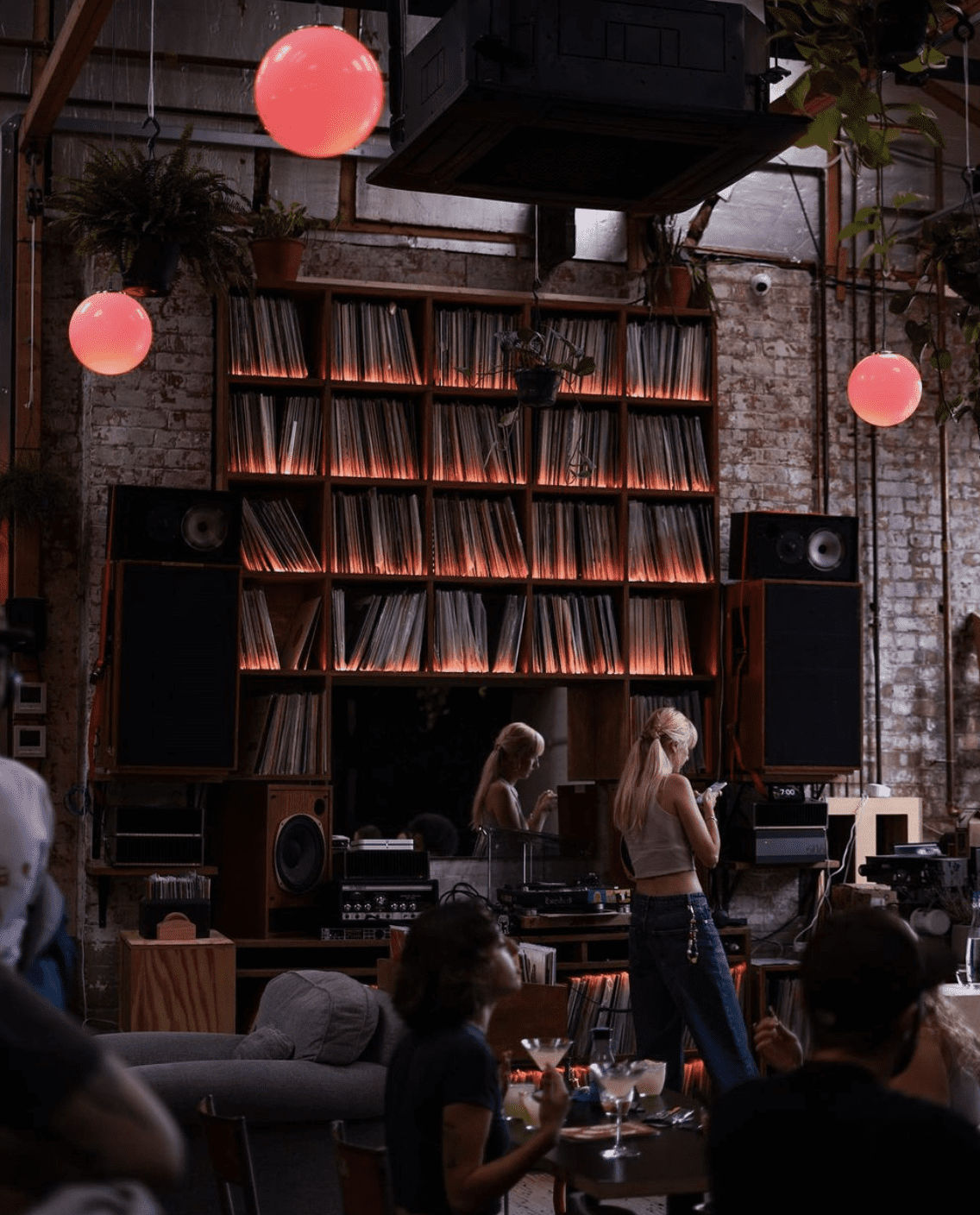 Jumbi
What: African-Caribbean soul food and vinyl records
Where: Unit 4.1, Copeland Park, 133 Copeland Road, London SE15 3SN
Price: small plates from 8.60 GBP
Jumbi is a rum bar and restaurant in Peckham's Copeland Park and Bussey Building (also noted for its excellent nights out). Local musicians Bradley Zero Phillip and Nathaniel Williams are behind the venture, which celebrates the African-Caribbean diaspora through food and music. Well Fed Naz runs the kitchen, which serves Jumbi Lemak, a house spin on the Malaysian nasi lemak dish, which tops fragrant rice with crispy chicken, prawn or mushroom; plantain piononos pies with braised beef or black bean, and chunky Trinidad-inspired flatbreads with an array of fiery fillings. Jumbi plays host to a rotation of DJs, who spin vinyl records until late.
jumbipeckham.com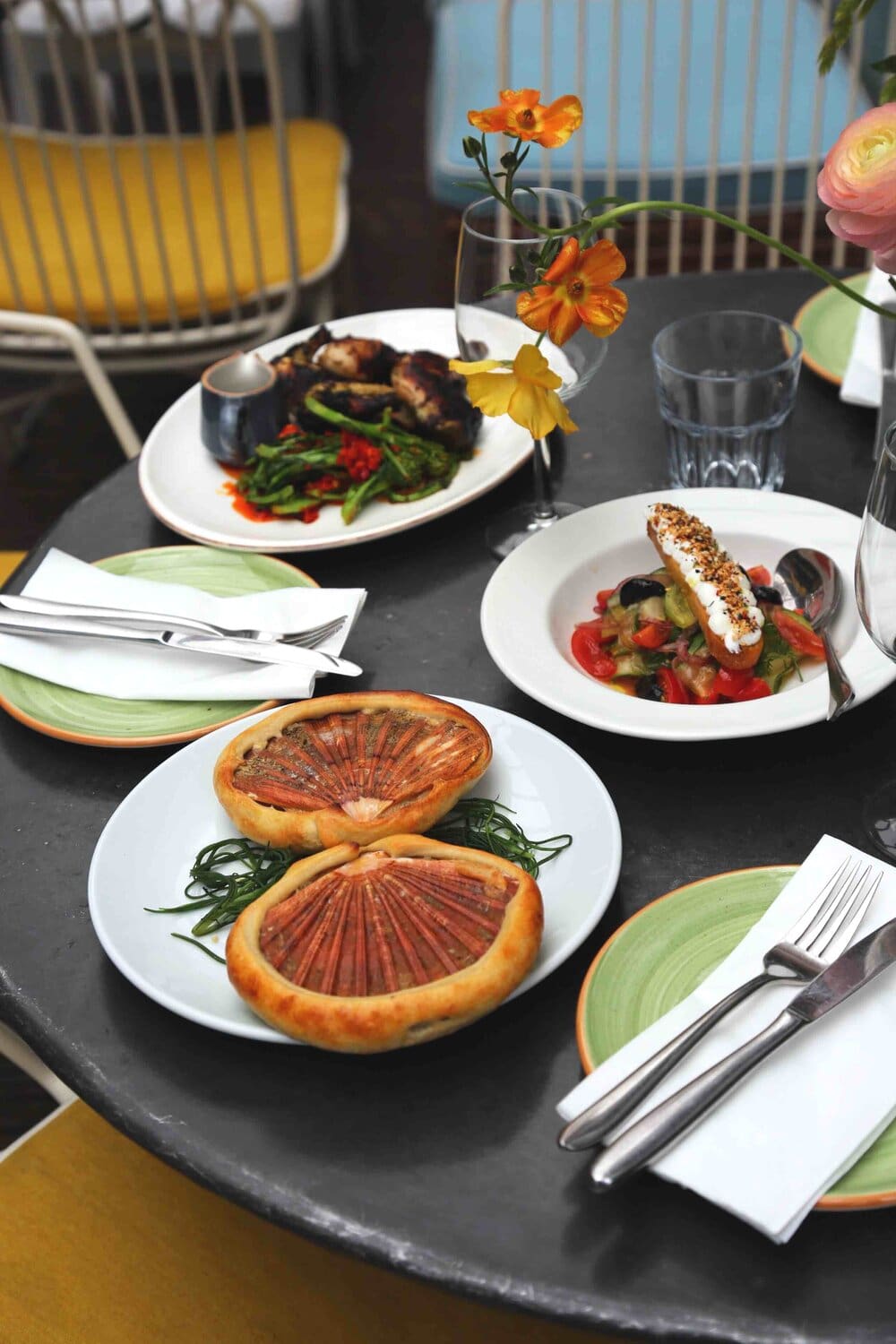 Peckham Bazaar
What: Middle-Eastern pan-Ottoman cuisine
Where: 119 Consort Road, London SE15 3RU
Price: small plates from 8.50 GBP
This much-loved neighbourhood restaurant in Peckham serves Eastern Mediterranean and Balkan-inspired dishes in an unfussy, candlelit setting. The theatrical open kitchen creates a lively atmosphere, while the smell of smoke, spice, sizzling meat and vegetables hits you from the moment you walk through the door. Crusty bread piled with creamy baba ghanoush and za'atar is followed by grilled octopus and skewers of grilled Scottish sirloin with Greek fava and shakshuka. Food is accompanied by an Eastern Mediterranean wine list and there is an outdoor grill during summer. Peckham Bazaar is a short walk from Peckham Rye Overground or Nunhead railway station.
peckhambazaar.com
Forza Wine
What: casual drinks and rooftop views
Where: The Rooftop, 133A Rye Lane, London SE15 4BQ
Considered one of the best rooftop bars in London, Forza Wine sits atop the Market building, a plant-filled co-working space in Peckham. A concise menu of Italian-leaning grazing plates and flatbreads is accompanied by an excellent selection of aperitivo-style cocktails and wine, to be enjoyed as you gaze over South London's crane-peppered rooftops. The team's equally good sister restaurant, Forza Win, is based in nearby Camberwell.
forzawine.com
Peckham Cellars
What: Excellent wine and a warm, relaxed atmosphere
Where: 125 Queen's Road, London SE15 2ND
Price: small plates from 8 GBP
Located within cork-popping distance of Queens Road Peckham station, Peckham Cellars has built a reputation for its excellent curation of far-reaching wine, with a focus on small-batch, organic and sustainable producers. Perch on a bar stool at the wooden counter for a front-row view of the action in the open kitchen, as chef Pablo Urain Alfonso cooks modern seasonal dishes, like pork ribeye in a pool of herby butter and lamb cabbage rolls with richly spiced labneh. The restaurant hosts regular events for fellow wine aficionados, and there is also outdoor seating for balmy evenings.
peckhamcellars.co.uk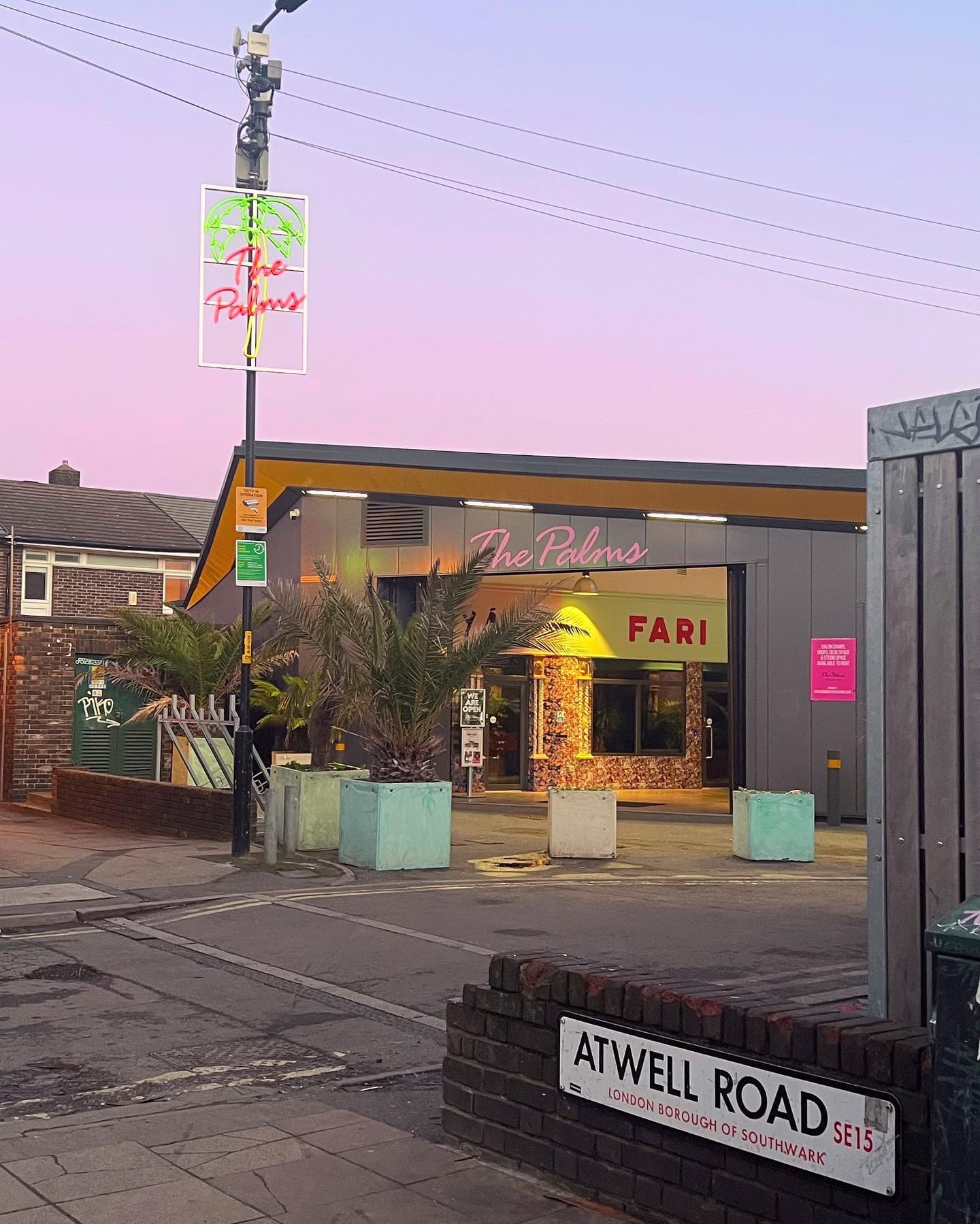 The Flygerians
What: Nigerian street food and Afrobeats music
Where: Peckham Palms, 14 Bournemouth Close, London SE15 4PB
Price: dishes from 7.50 GBP
British-Nigerian sisters Jess and Jo Edun are behind The Flygerians, noted for its authentic Nigerian street food. Following a series of pop-ups, the duo moved into Peckham Palms, a mini-mall led by Black female entrepreneurs. The relaxed all-day bar and restaurant serves sweet and seriously hot wings drenched in 'Mama's forbidden sauce'; Jollof rice with fish, chicken or beef, or a 'naughty pot' of crispy cassava chips. Add in an Afrobeats soundtrack and a party-starting rum punch and you have one of the best spots in Peckham for laidback good vibes and serious flavour.
theflygerians.com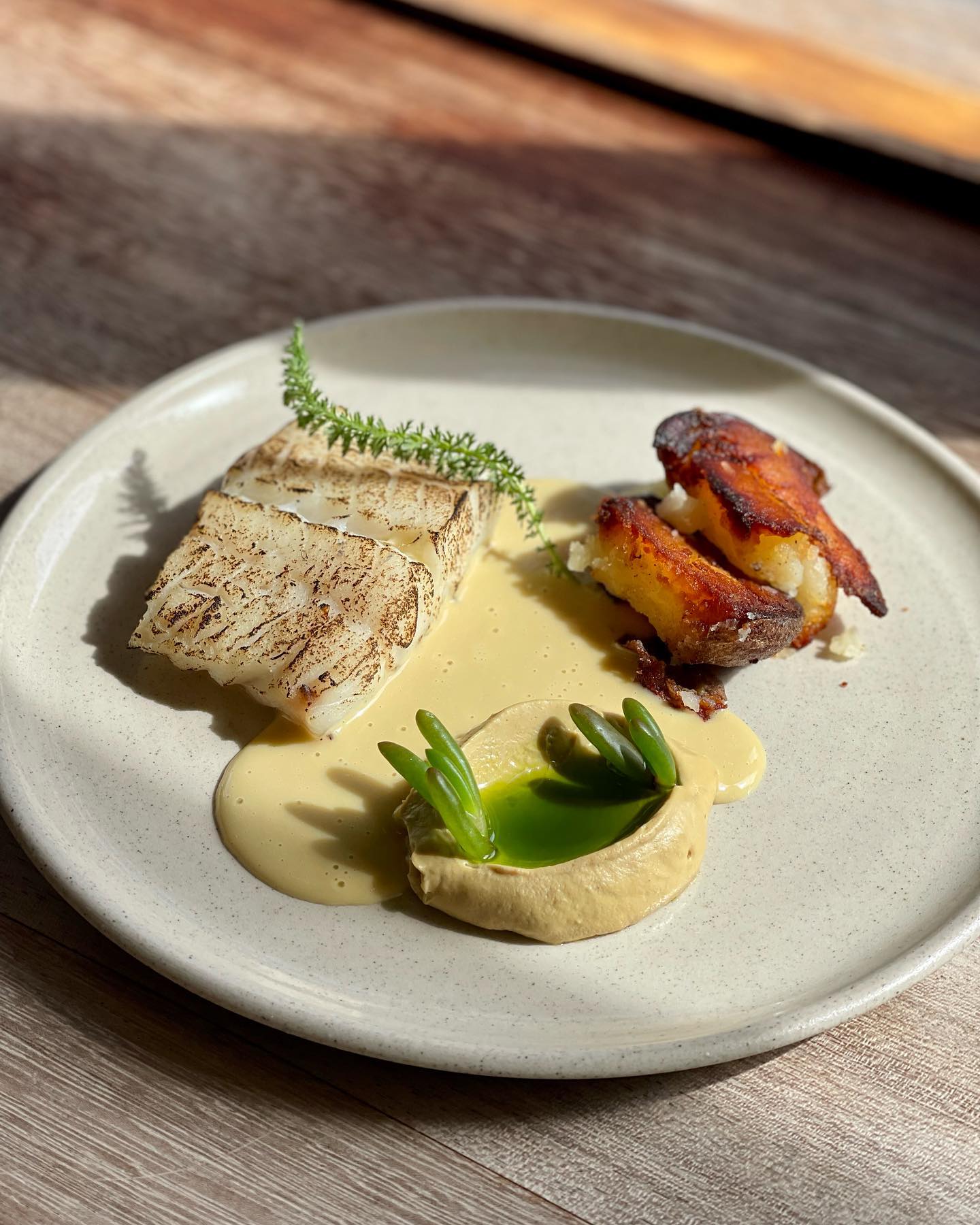 Levan and Larry's
What: two lively locals with distinct flair
Where: 12-16 Blenheim Grove, London SE15 4QL
Price: small plates from 11.9 GBP at Levan; sandwiches are 10.5 at Larry's
Levan and its sister restaurant Larry's (located next door) are widely considered two of the best restaurants in Peckham, right by Peckham Rye Overground. Levan draws on modern European bistros for its seasonal small plates, natural wine list and minimalist decor. Larry's is a more casual affair, open for lunch, dinner and weekend brunch. Tuck into loaded focaccias, crispy schnitzels and pasta dishes that combines Jewish, Italian and Far East Asian influences, all served with a loud disco playlist.
levanlondon.co.uk
Mr Bao
What: A 'neighbourhood Taiwanese' in south London
Where: 293-295 Rye Lane, London SE15 4UA
Price: bao buns from 4.70 GBP
As its name suggests, Mr Bao by Peckham Rye excels in light and fluffy bao buns, filled with slow braised pork with peanut; crispy chicken and wasabi mayo, or tofu with ginger and house kimchi. There is also a weekend brunch menu, served with bottomless Bloody Mary cocktails, stirred with a kick of wasabi. The restaurant's Taiwanese influence extends to the decor, inspired by the docks of Taiwain, with framed antique maps on the wall.
Artusi
What: a pocket-sized Italian for perfect pasta
Where: 161 Bellenden Road, London SE15 4DH
Price: small plates from 8 GBP
Artusi is a minimalist Italian restaurant on Peckham's popular Bellenden Road. A confidently concise menu of pasta dishes includes bright green spaghetti with wild garlic and ricotta salata, and chunky twists of casarecce with venison ragu. You might also find whole seabream, braised rabbit leg or beef rump on the menu, which changes regularly. Dishes are accompanied by an all-Italian wine list, and leave room for a scoop of homemade ice cream. Artusi's sister restaurant, Marcella in Deptford, is also worth a visit.
artusi.co.uk
Persepolis
What: Relaxed Persian mezze platters in a corner shop
Where: 28-30 Peckham High Street, London SE15 5DT
Price: from 5 GBP
The much-loved Persepolis is a sunny yellow shop and restaurant that has brightened up a residential corner of Peckham high street since 2001. Shelves are stacked with Iranian herbs and tins of spices, which flank the deli cafe. Here, owner Sally Butcher serves Persian mezze platters of roasted cauliflower, flatbreads, za'atar and silky dips, followed by homemade ice creams. Persepolis does not serve alcohol but operates a BYOB policy.
foratasteofpersia.co.uk
The Begging Bowl
What: Thai sharing dishes with a Bangkok bang
Where: 168 Bellenden Road, London SE15 4BW
The Begging Bowl on the corner of Bellenden Road is a Peckham stalwart, celebrated for its transporting plates of Thai cuisine ranging from aromatic curries to crispy chicken wings, hispi cabbage and fiery salads. You can't book at The Begging Bowl, but put your name on the waitlist and enjoy a drink across the road at the Prince Albert pub until your table is ready.
thebeggingbowl.co.uk
Sign up for insider city guides and travel recommendations