The best museums and art galleries in London
London's museums and galleries contain as much history – if not more – as the city itself. From gorgeous Georgian townhouses to the hulking, historic British Museum, here's the cream of London's culture crop, according to arts writer and local Londoner Ollie Horne
Last updated: June 5, 2023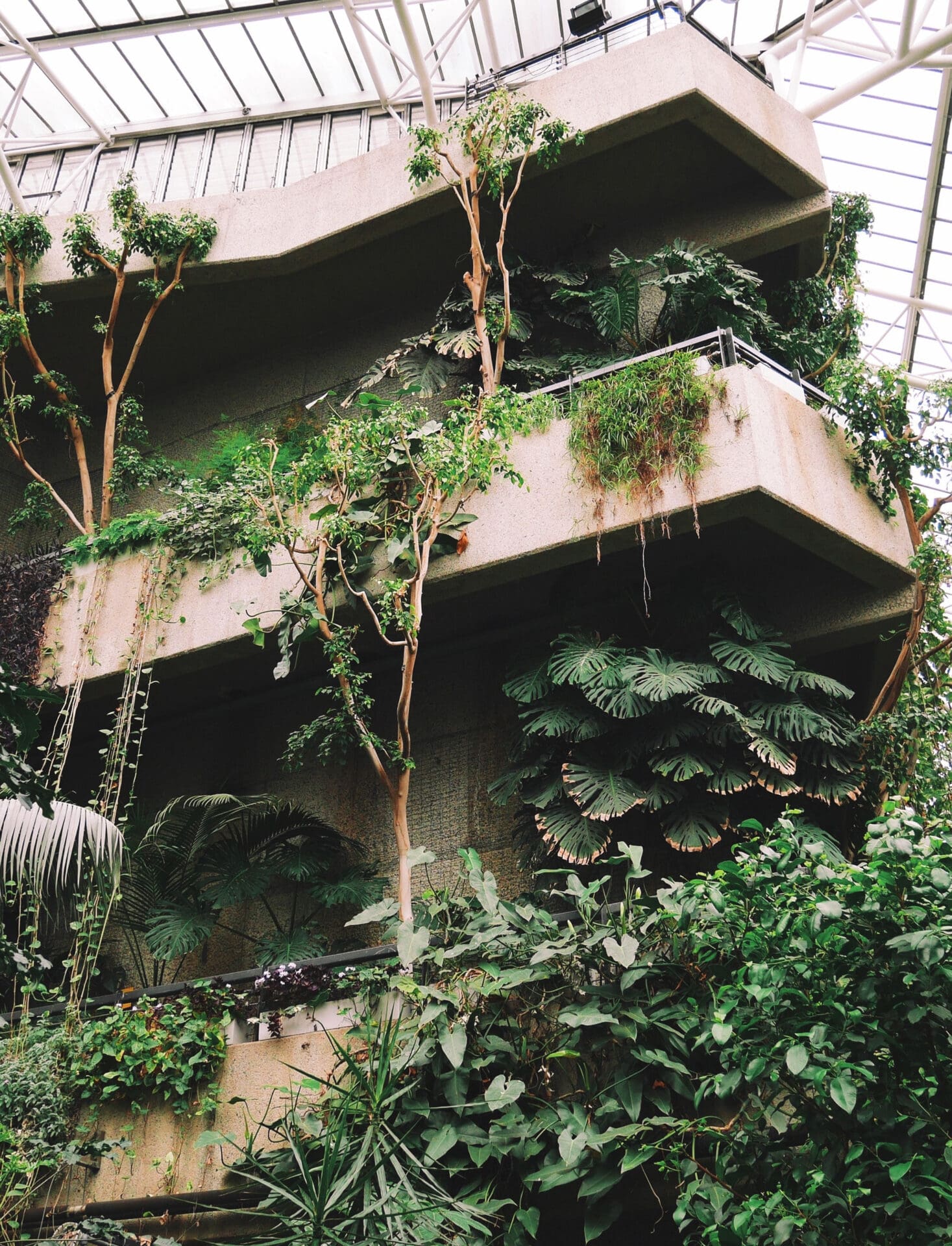 London is spoiled for choice when it comes to museums and galleries, with some of the best in the world found in the British capital. Museum culture here sets the bar high: the British Museum started the whole thing off as the very first national public museum, and its overspilling collection led to the formation of the British Library and the Natural History Museum. In the Victorian era, The Great Exhibition of 1851 reignited the public's interest in grand public shows, leading to the opening of more institutions like the V&A, which remains one of the best centres for art and history in the city.
The legacy of empire acts as a double-edged sword. There are numerous instances where artefacts raise the question of whether they shouldn't be better placed in their land of origin. The flip side is, by visiting London, you have astonishing access to the whole history of humankind and its varied cultures.
You won't hope to see everything in even one of these museums, so keep your focus narrow and seek out what most matches your interests – there's bound to be something memorable to be discovered for every taste, and to make a day of it, you could pair a trip to a museum with a meal at one of London's best restaurants, or equally fantastic array of cocktail bars.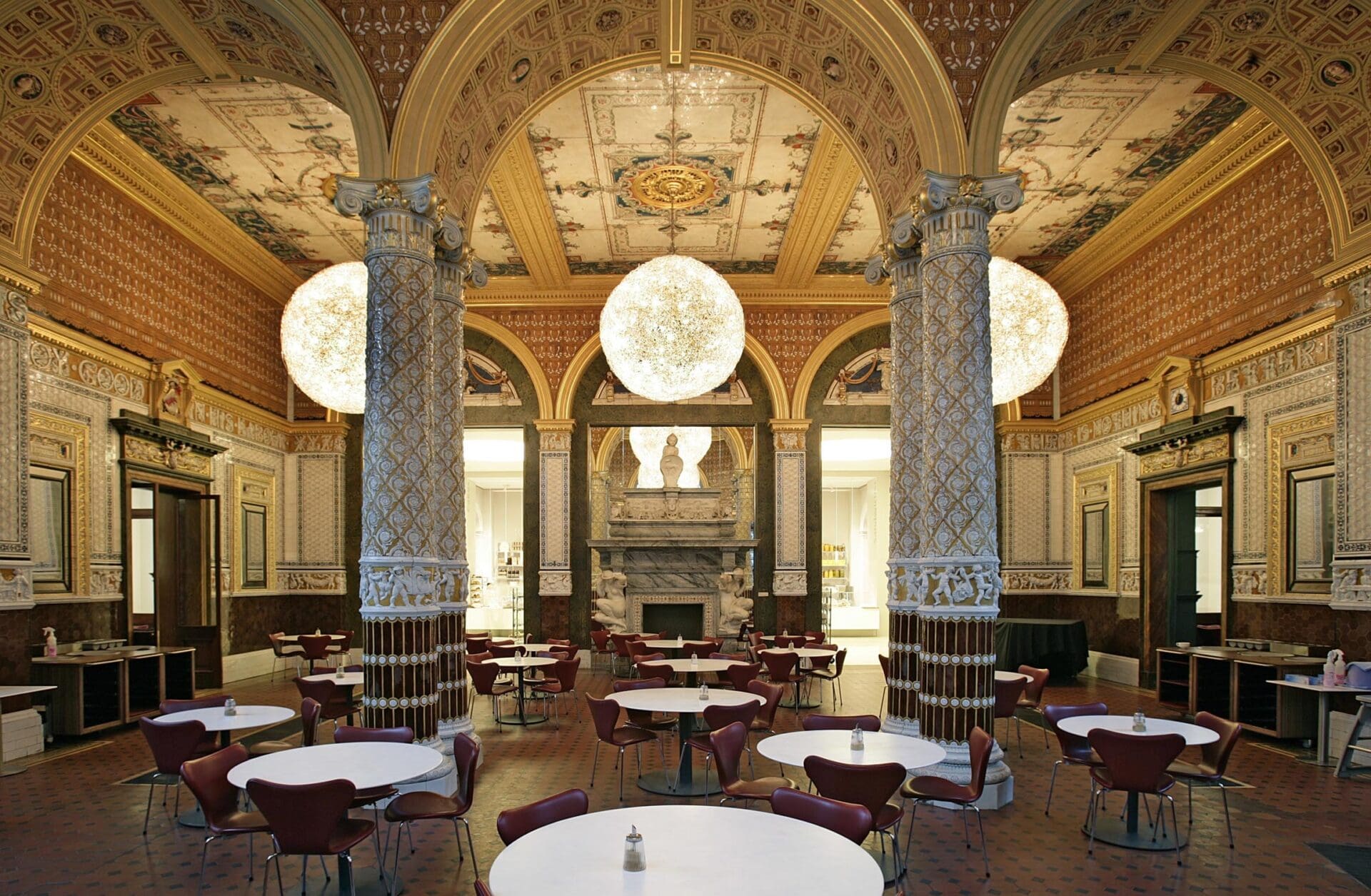 V&A Museum
What: Exhaustive design and art collection
Location: Cromwell Road, South Kensington, SW7 2RL
Price: Free entry, paid exhibitions
The Victorians certainly knew how to put on a good show. With roots in the Great Exhibition of 1851, the originally named Museum of Manufacturers eventually opened in its current location in 1857 as the South Kensington Museum, with Queen Victoria present for the official unveiling. Today, the V&A has blossomed into the world's largest art and design museum, with more than two million items in its permanent collection. Its curatorial dictum isn't as narrowly defined as London's other museums, so it's best to explore for yourself and see which gallery takes your fancy. There are excellent sections on fashion, decorative arts, and art from East Asia and the Islamic world. With some of London's best temporary shows and exhibitions, and late night openings on Fridays with performances, artists, designers and DJs, there's always a reason for a return visit.
vam.ac.uk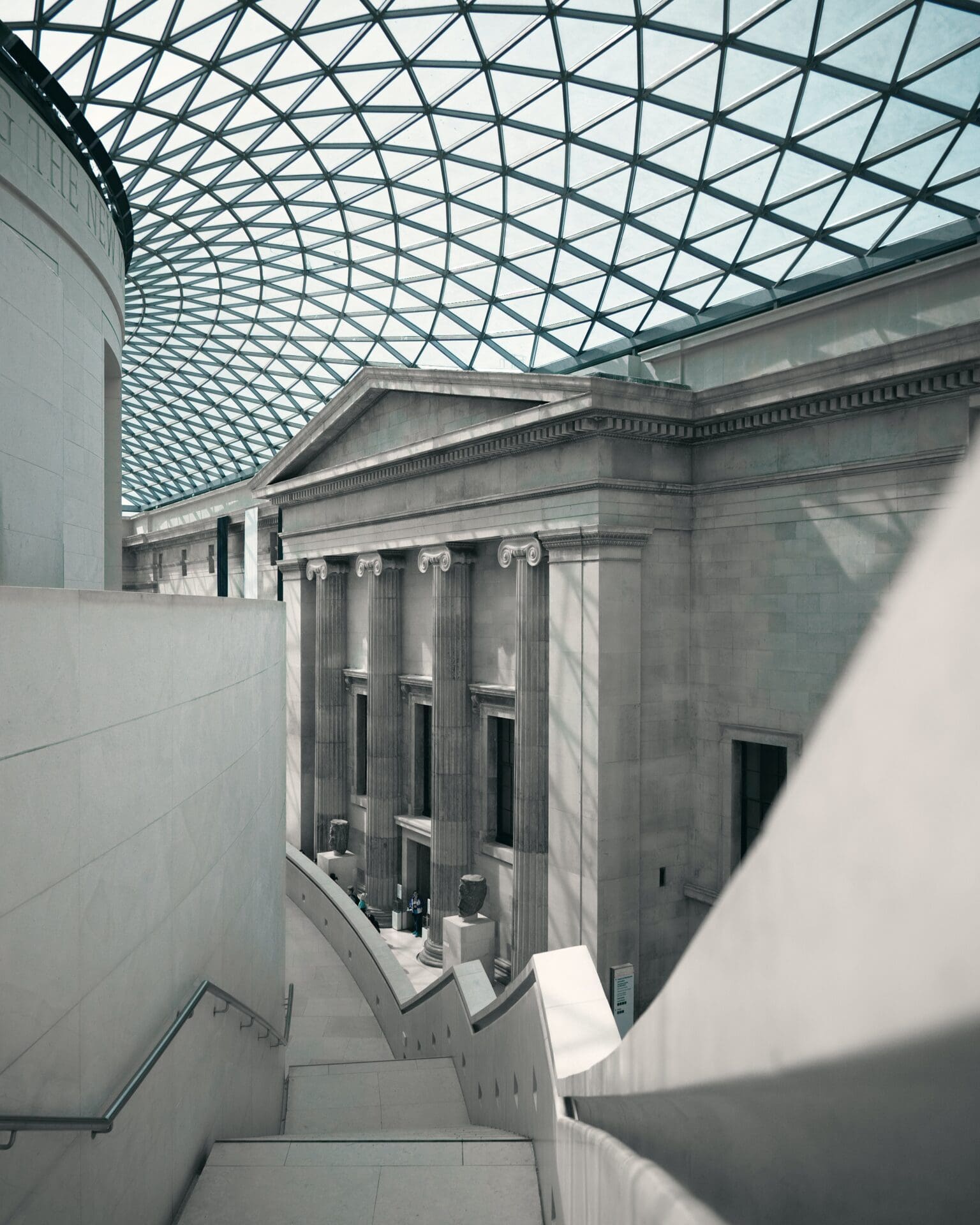 British Museum
What: A gargantuan archive of human history
Location: Great Russell Street, Bloomsbury, WC1B 3DG
Price: Free entry
A titanic institution tied up in the messy legacies of empire, the British Museum is one of the world's largest and most comprehensive history museums, with around eight million artefacts in its permanent collection, ranging from the beginnings of human culture to the present. The debate around whether it's justified in holding onto some of these exhibits continues, none more so than for the Parthenon Sculptures, whose ownership have been contested by Greece since the 19th century. However, the objects are certainly well cared for, and wonderfully presented. The enormous Assyrian sculptures from Nimrud are spectacular, as is the whole gallery dedicated to Ancient Egypt, where another classic big hitter, the Rosetta Stone, can be found. A day spent here is like travelling the world through time, so why go anywhere else? As the world's first public national museum, the British Museum is the OG – it's pretty much unmissable.
britishmuseum.org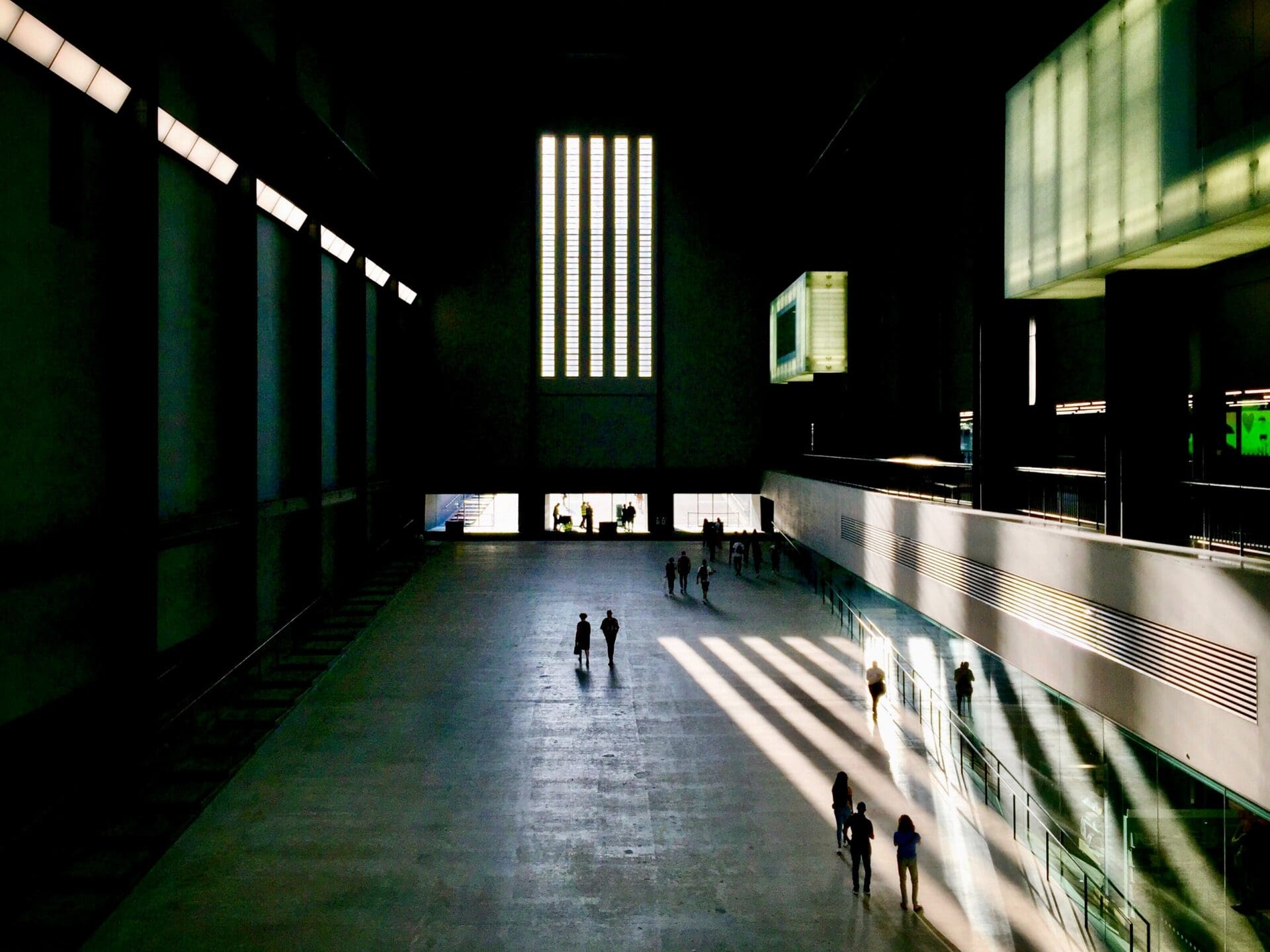 Tate Modern
What: Modern and contemporary art in striking surroundings
Location: Bankside, Southwark SE1 9TG
Price: Free entry
Tate's most recent addition to its network of four galleries, housed in an expansive former power station on the banks of the Thames. Tate Modern is dedicated to British and international art from 1900 to the present day, and is perhaps most well known for its series of monumental installations by big name contemporary artists in the Turbine Hall (past artists have included Ai Weiwei, Anish Kapoor, Olafur Eliasson and Rachel Whiteread). Its large collection is all free to view. There's a lot to see, so pay attention to what catches your eye and dedicate a few minutes of looking to one piece at a time, rather than dashing around trying to tick off everything. A few works not to miss are Cy Twombly's Bacchus (2008) painting, Andy Warhol's Marilyn Diptych (1962), and some celebrated paintings by Pablo Picasso and Joan Miró. For a contemporary piece, Yinka Shonibare's British Library (2014) is a thought-provoking installation celebrating immigration and multiculturalism in Britain. For a more focused experience, the temporary shows are often excellent, so see what's on and get a ticket. And when you've had enough of the art, the viewpoint from the Switch House extension has a cracking view of the Thames and the London skyline (and the neighbouring luxury flats, much to the residents' chagrin).
tate.org.uk
Barbican
What: Iconic Brutalist utopia
Location: Silk Street, London, EC2Y 8DS
Price: £18 for Art Gallery exhibition
Where can you see retirees on garden tours, architecture nerds sketching facades, and Skepta shooting a music video all at once? The Barbican – if you happened to visit the day 'Shutdown' was filmed (he's not the only artist who's filmed here either: Metronomy, Kylie Minogue, The Specials, and Dua Lipa have all got in on the action at some point). The iconic Brutalist council development is an exemplar of mid-century utopian planning, with raised walkways and terraces separating residents and visitors from the roads below, and conservatories, gardens and water features creating a calm oasis in the middle of the City of London. If you visit during the day, you can check out the rainforest in the Barbican Conservatory for free. The Art Gallery on level 3 of The Barbican Centre hosts a revolving schedule of ticketed shows which are worth checking out. There was an Isamu Noguchi show recently, and running until 22 June 2022 is Postwar Modern: New Art in Britain 1945-1965, featuring painting, sculpture, collage and photography from 48 British artists from the postwar period.
barbican.org.uk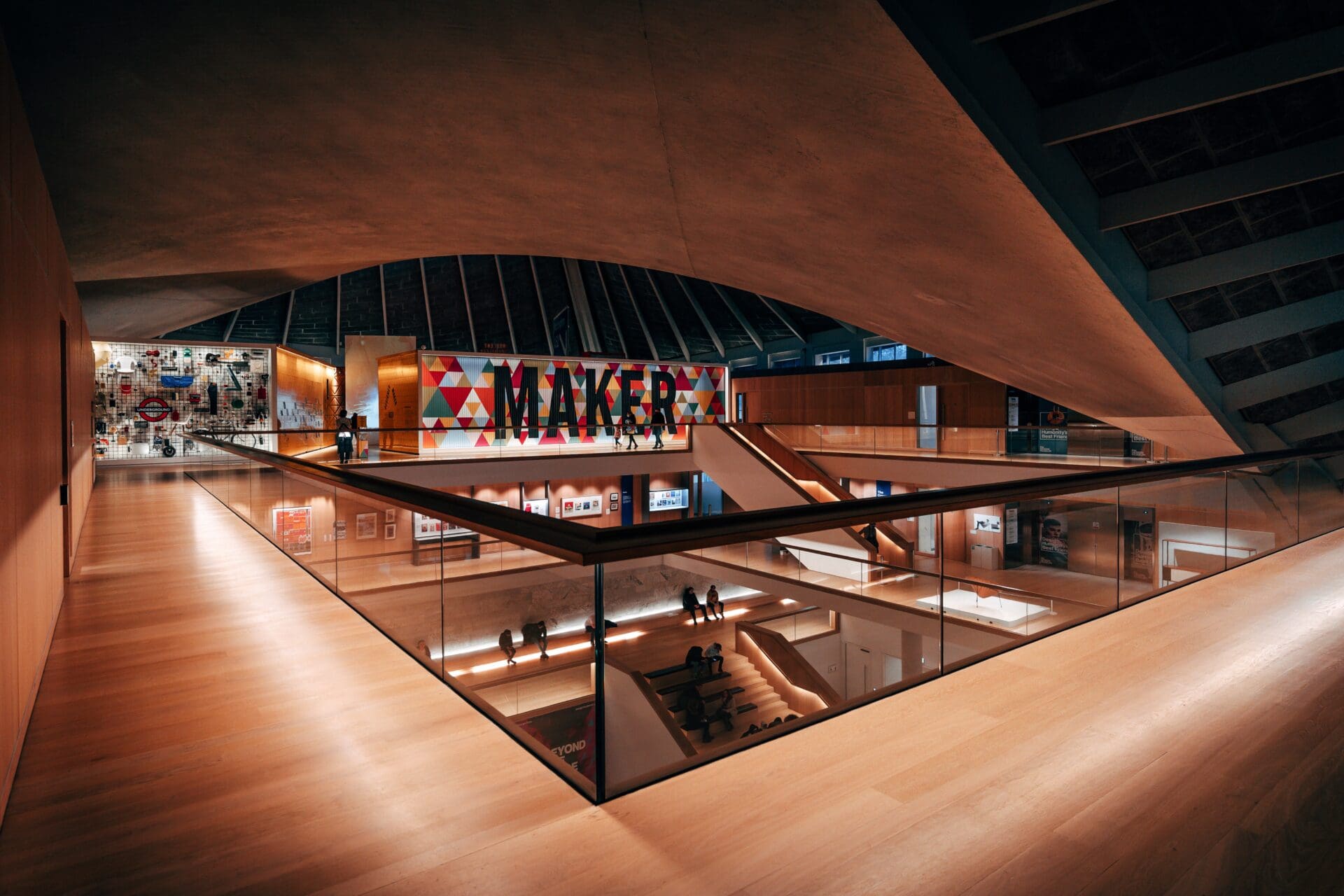 Design Museum
What: Contemporary design and culture in plush wood-panelled interiors
Location: 224-238 Kensington High Street, London W8 6AG
Price: Free entry
The history of the Design Museum is like a short history of British design itself. The museum was founded by Sir Terrence Conran (of Habitat and The Conran Shop) in 1989 in a former warehouse on the Thames. After a multi-million-pound donation from Conran, the museum moved to its larger location in Kensington, whose renovation was carried out by minimalist maestro John Pawson. Since reopening in 2016, it has populated its calming interiors with exhibits on contemporary design and culture. There's been shows exploring the history of synthesisers and electronic music; there's currently a show about Amy Winehouse, displaying her personal objects, clothes and other memorabilia, and an upcoming show with Netflix is expected for the summer, exploring the creation of their hit shows like Bridgerton and Stranger Things.
designmuseum.org
Hayward Gallery, Southbank
What: Contemporary art in a striking Brutalist design 
Location: Southbank Centre, Belvedere Road, London SE1 8XX
Price: £15
Another of London's classic Brutalist buildings, the jagged geometries of the Hayward Gallery sit atop The Southbank Centre, unsurprisingly perched on the southbank of the Thames. It's a vibrant area any time of day, so have a walk around and soak up the energy. Inside, the gallery eschews a permanent collection in favour of three or four major temporary shows a year. Until 15 May 2022, there's a retrospective on French-American artist Louise Bourgeois, taking a look at her use of textiles, clothes and weaving in her later life. If you're co-working at Working From, The Hoxton hotel's swish space and one of London's best spots for co-working, a trip to the Hayward Gallery would make for a nice afternoon break.
southbankcentre.co.uk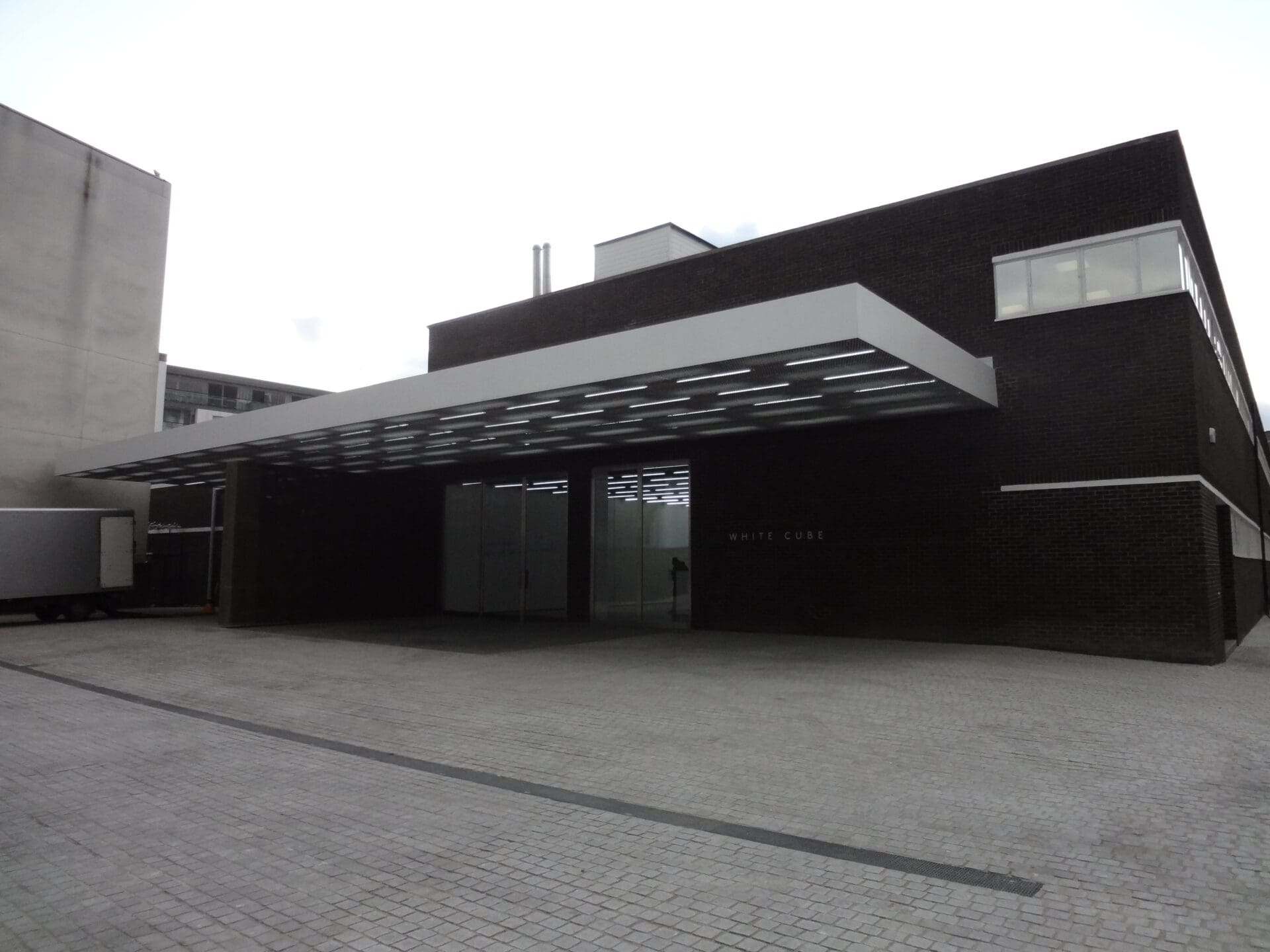 White Cube
What: Contemporary art in a contemporary setting
Location: 144-152, Bermondsey Street, Bermondsey, SE1 3TQ
Price: Free entry
The humongous Bermondsey-based White Cube gallery takes the trend of displaying work in pure, white-painted rooms very seriously. The gallery first gained fame by being the first to give solo shows to members of the Young British Artists group in the 1990s, including Tracey Emin, who continues to be represented on their roster today. This site opened in 2011, and they've since expanded into Hong Kong, Paris, and Florida. Entry is always free, and there is an excellent schedule of temporary exhibitions, so pop down and have a look. While you're in Bermondsey, check out the rest of the neighbourhood – there's excellent restaurants, taprooms and food markets at the weekend. For extra London points, tackle the Bermondsey Beer Mile (and the ensuing headache).
whitecube.com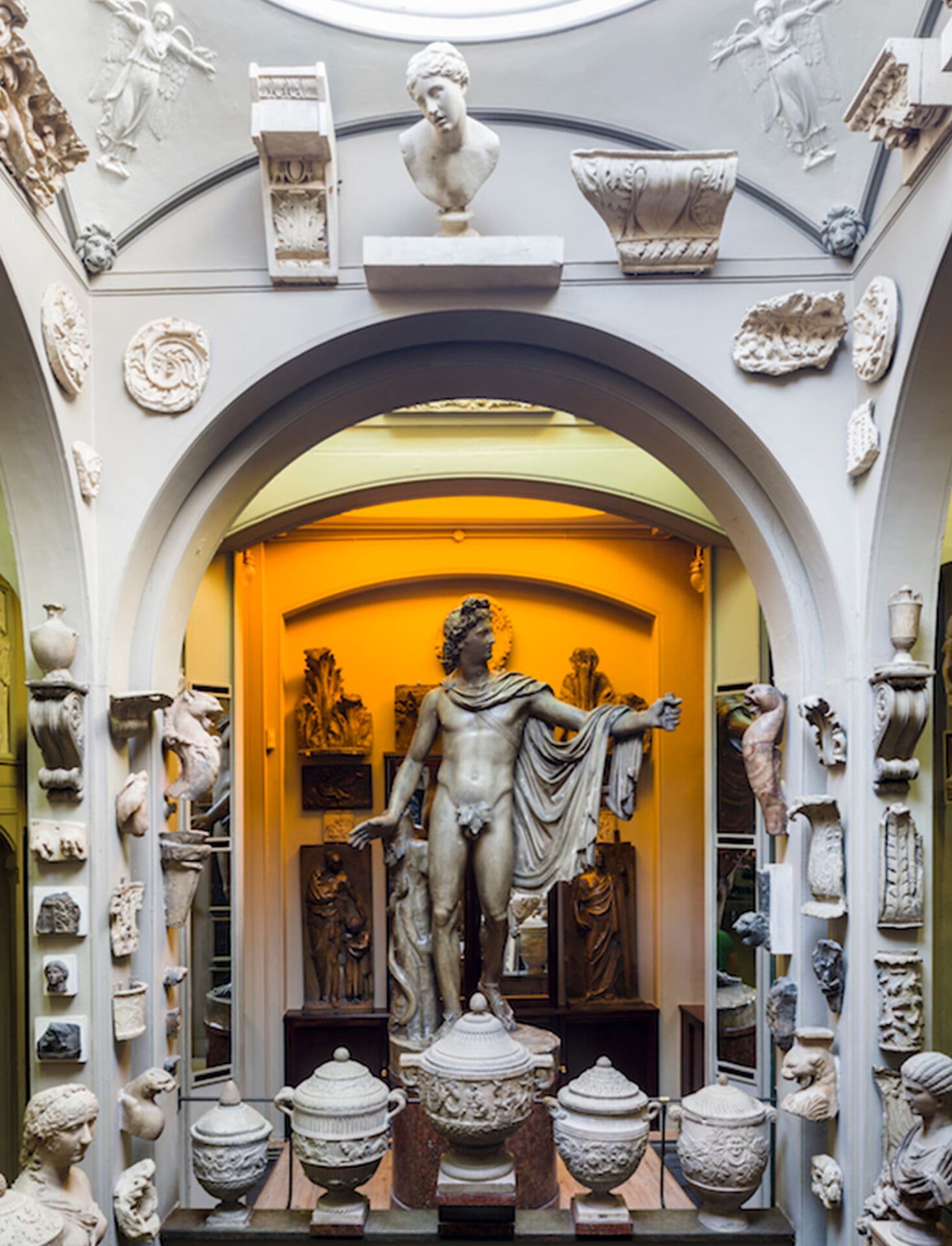 Sir John Soane's Museum
What: A cabinet of curiosities, from antiquities to paintings and architectural drawings
Location: 13 Lincoln's Inn Fields, Holborn, WC2A 3BP
Price: Free entry
Perhaps one of the quirkiest museums in London, Sir John Soane's Museum occupies the Regency architect's former home: a series of three Georgian townhouses that he adapted himself for living in, and for housing his eccentric and varied collection. The pieces are laid out almost exactly as Soane had left them, with very few notices and information boards spoiling the chaotic fun. There's something to see in every inch of space. Highlights include the paintings by Hogarth, Canaletto and Turner in The Picture Room, as well as the 13th century BCE sarcophagus of the Egyptian pharaoh Seti I in the basement.
soane.org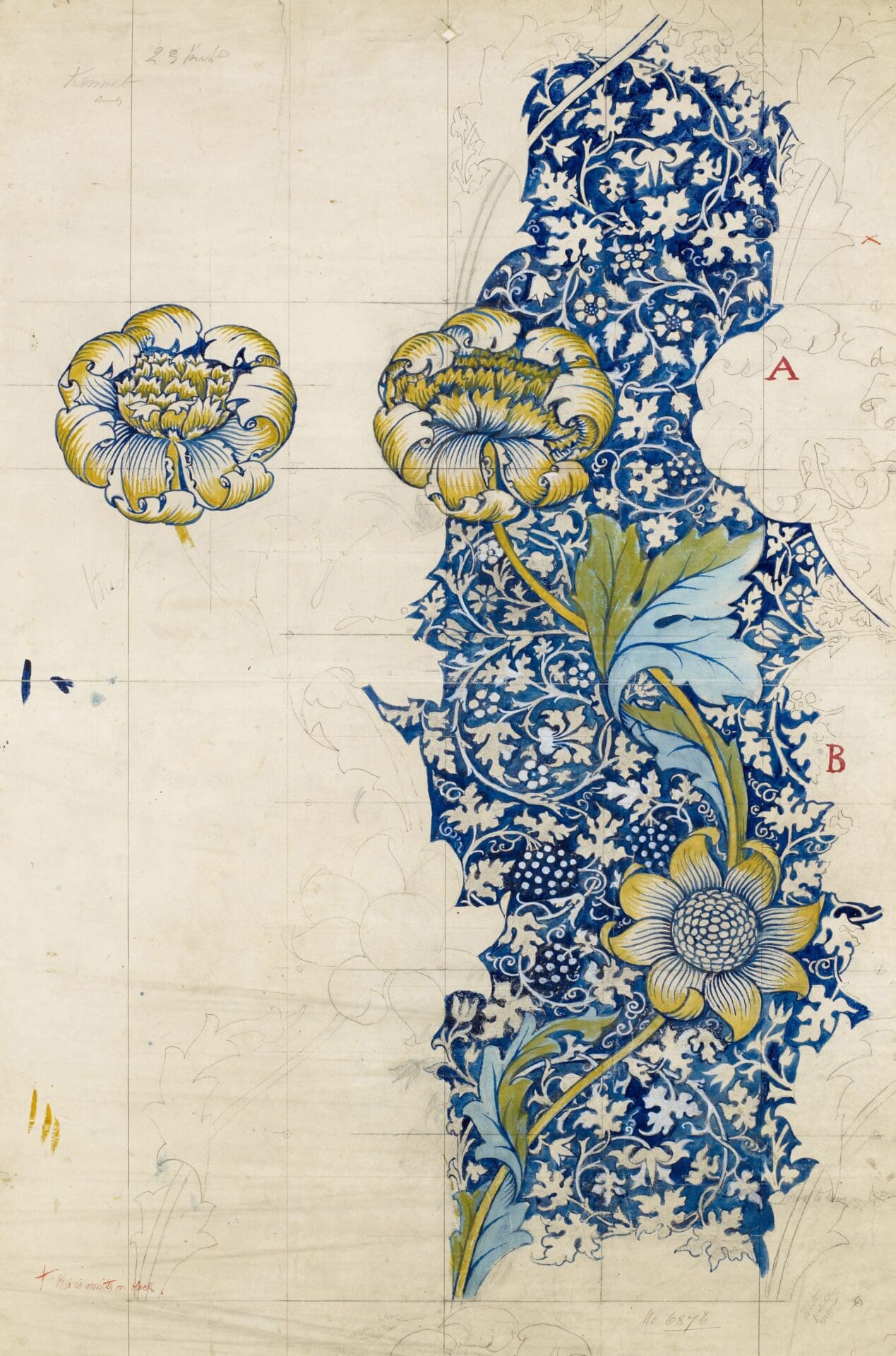 William Morris Gallery
What: displays on the life and work of the man himself, inside the home he grew up in
Location: Lloyd Park, Forest Road, Walthamstow, E17 4PP
Price: Free entry
In a Grade II-listed stock brick Georgian villa, on what would have been the outskirts of London, you can find a museum dedicated to the life and designs of William Morris, icon of the late 19th century Arts & Crafts movement, and celebrated textile and wallpaper designer. Check out some of his classic designs, as well as the story of his life. As much as anything, the gallery is a great excuse for visiting Walthamstow as a whole. When you're done with the exhibits, walk around the grounds of the house, which are now open to the public as Lloyd Park, and stroll into town to check out the cafes, boutiques and markets there. If  the sun's out, check out the Walthamstow Wetlands while you're here for vistas over sweeping marshes and a blimmin' lovely riverside walk.
williammorrissociety.org
All of this is just for starters – to get more of a feel for the city's cultural side, check out our guide to the London's music scene.