Shoreditch, Dalston and Hackney are the creative traveller's mecca when visiting London, bringing together some of the city's best restaurants, gorgeously tempting shops, classic British boozers, fun nights out and above all, a neighbourhood community feel thanks to plenty of green space and a focus on independent businesses. If you're looking to hunker down in London for a few weeks, these are the areas to do it in – and there are plenty of lovely places to stay to make your decision even easier.
Shoreditch is better connected and more centrally located, but the trade off is that it's also busier and feels less like a quaint neighbourhood. That being said, it's home to a clutch of some of London's best hotels (and is a renowned area to explore if you're looking for a late night) and sociable co-working spaces. The jewel in its hospitality crown is The Hoxton, which, as you might expect from the name, sprang into being in EC2, followed by Soho House opening what is arguably its most well-loved London members' club space here in the 2000s.
Further afield, Hackney's restaurants are a spring board for exploring the neighbourhood charms of this vast borough, from flower markets and canal strolling to cute Sunday roasts at a classic pub. Dalston, centred around the highs and lows of Stoke Newington High Street, is also packed with places to eat and drink (new-school ocakbasi Mangal 2 plays host to the cool crowd every evening; pair it with pints at Red Hand or cocktails at High Water and you've got yourself a slap-up night on the cards).
Whether you're after an affordable, centrally located base or a spacious apartment suitable for longer stays, ROADBOOK's pick of the best hotels in Shoreditch, Dalston and Hackney will have you covered.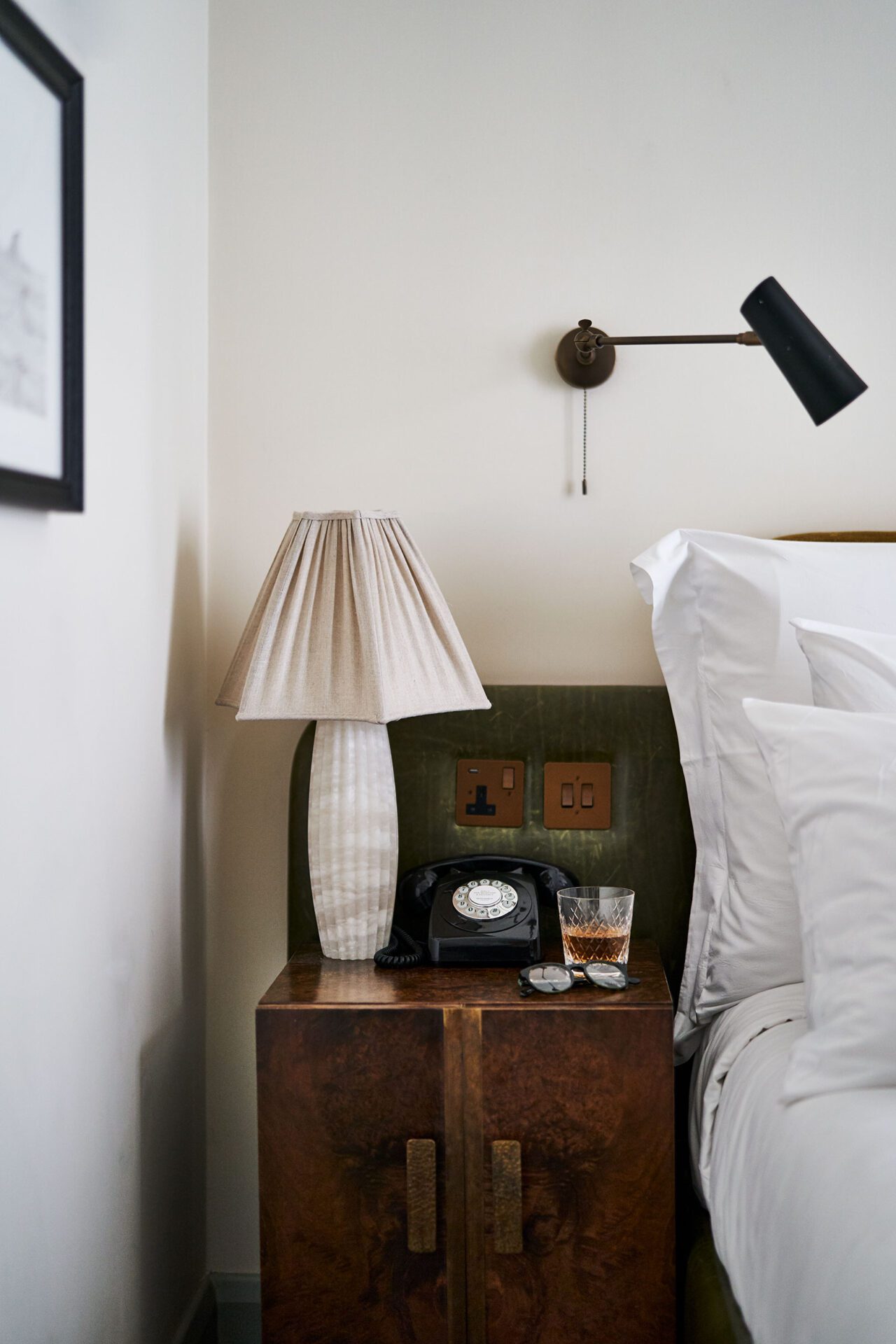 SHOREDITCH
Redchurch Townhouse
Best for: A luxurious, relaxing hotel the thick of the action
Location: 25-27 Whitby Street, London, E1 6JU
Price: Rooms around 270 GBP / 351 USD
All the design, service and comfort of Soho House, without having to be a member. What's not to like? Redchurch Townhouse is Soho House's sister hotel on Redchurch Street, just round the corner from Shoreditch House. Enter via the graffiti-coated Whitby Street and into the velvet-ensconced 1970s interior, where you'll find 37 rooms ranging from tiny to very large, all kitted out with the usual Soho House trimmings, including Cowshed bathroom products. For dinner, you could head to Cecconi's on the ground floor, or any number of excellent restaurants nearby – Bao, Lyle's, SMOKESTAK, to name but a few. And in the morning, you can head straight onto Redchurch Street for its excellent boutiques, including House of Toogood, Labour and Wait's beautiful enamelware, and Blue Mountain School. From location to stylish interiors, Redchurch Townhouse is one of the best places to stay in Shoreditch.
sohohouse.com
Shoreditch House
Best for: Soho House members
Location: Ebor Street, London E1 6AW
Price: Rooms from 170 GBP / 221 USD
If you do have Soho House membership, or even just Soho Friends membership, you can book a room at Shoreditch House. There's no reason not to – you'll get access to all the facilities, including a gym, three or four restaurants to choose from, a rooftop pool, and the newly opened Shoreditch Health Club on the ground floor. If you like a party, stay here at the weekend, see who's performing at the club on the top two floors (Maribou State played recently, and Jamz Supernova DJs here a lot), and when you're done, just get the lift down to your room. Ideal – especially if you've enjoyed a cocktail (or several, no one's judging). Then in the morning, you can recuperate with a swim on the roof, or a treatment at the Health Club. No matter how you feel about Soho House, Shoreditch House is one of the neighbourhood's best places to stay.
sohohouse.com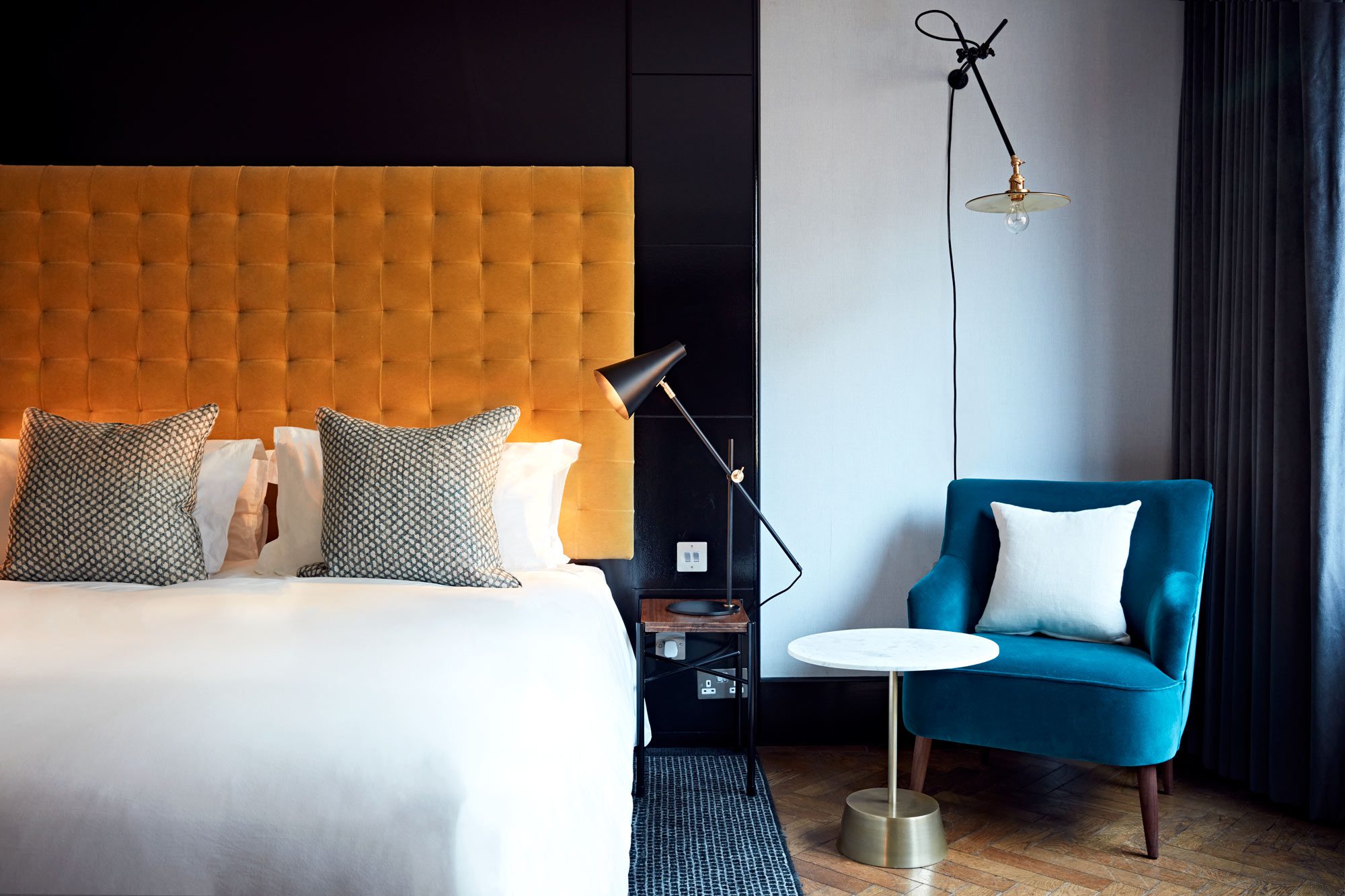 The Hoxton
Best for: A classic, relaxed night in the centre of Shoreditch
Location: 81 Great Eastern Street, London, EC2A 3HU
Price: Rooms from 209 GBP / 272 USD
This is the original Hoxton that started the whole thing – a hotel group that now spreads from Downtown LA to Amsterdam – and it's just as fresh as it was when it opened in 2006. The rooms are well-appointed with parquet flooring and big round mirrors and start at 'shoebox' size for those on a budget. You can rent these out for day use only as well, which could work well for remote workers looking for a few hours of quiet concentration. Little touches like choosing when your check-in and check-out times are, and the option to eat breakfast in bed, in the restaurant, or as a takeaway, make staying here particularly flexible and hassle-free. There are two great restaurants to choose from too: Hoxton Grill, on the ground floor, and Mexican restaurant Maya on the rooftop.
thehoxton.com/london/shoreditch/
One Hundred Shoreditch
Best for: A longer stay, so you can try all the bars and restaurants onsite
Location: 100 Shoreditch High Street, London, E1 6JQ
Price: Rooms from 175 GBP / 228 USD
Formerly the Ace Hotel, One Hundred Shoreditch has been sensitively transformed by the Lore Group, keeping many of the design details of the popular former iteration. The bedrooms are lovely, with soft, creamy carpets, floor-to-ceiling windows and curtains, and tasteful chairs, lightshades, and contemporary vases. There's an impressive selection of bars and restaurants as part of the offering, with sustainable restaurant Goddard & Gibbs serving creative seafood dishes, including a raw bar groaning with sea bream ceviche, raw Orkney scallops, and locally sourced oysters. But perhaps the best spot is the recently opened rooftop bar, where terrazzo tables combine with pink tiles and elegant stools – the perfect place for a refreshing aperitivo before dinner. Also worth a shout is Seed Library from cocktail maestro Mr Lyan, newly opened and already considered one of London's best cocktail bars.
onehundredshoreditch.com/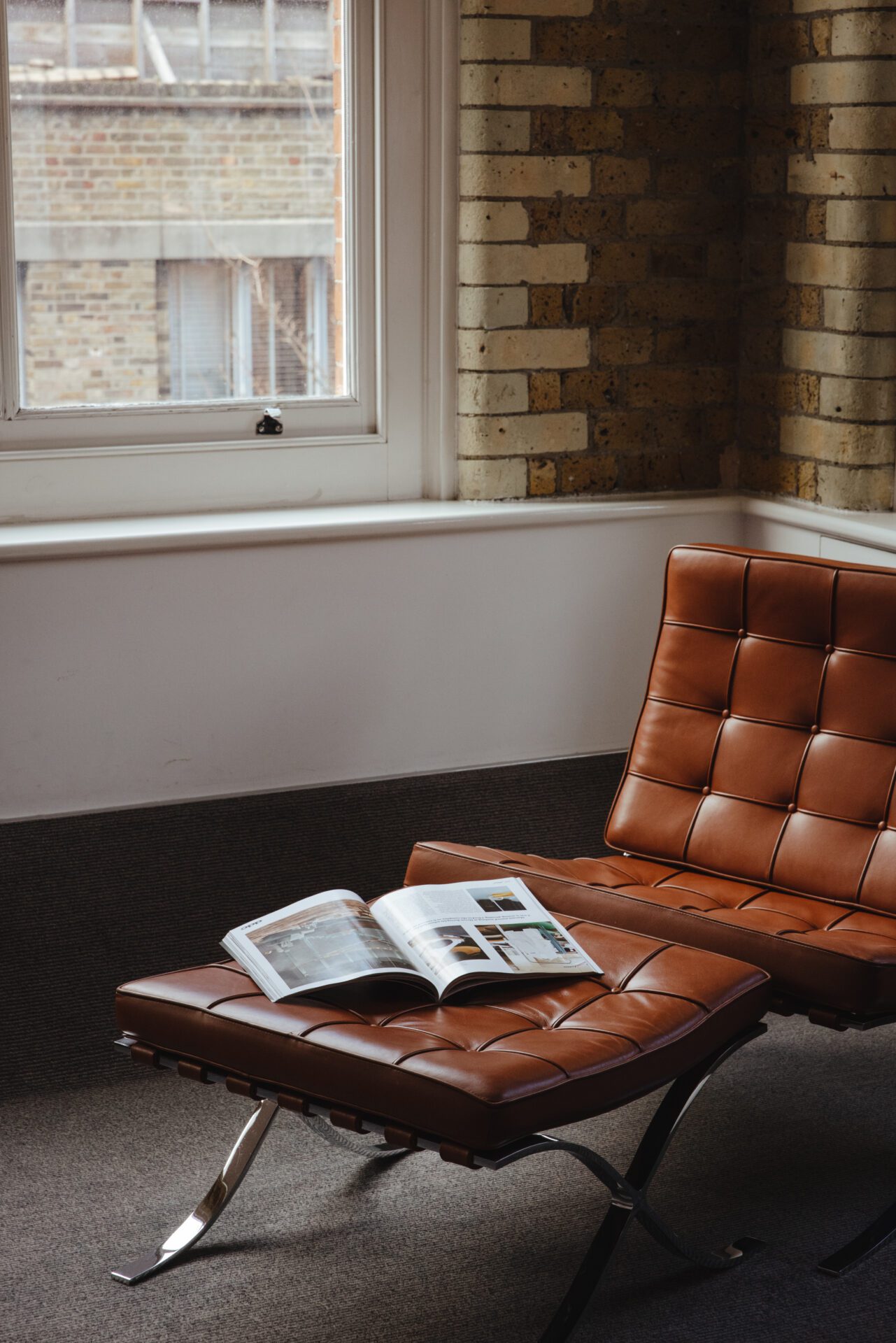 Boundary
Best for: Design obsessives
Location: 2-4 Boundary Street, London, E2 7DD
Price: Rooms around 220 GBP / 287 USD
Boundary is arranged around a rooftop restaurant and bar, right on the junction with buzzing Redchurch Street. The hotel was designed by the late Sir Terrence Conran, and each room is themed around a different design school or designer that influenced him, from Bauhaus to Scandinavian minimalism, and Le Corbusier to Eames and Mies van der Rohe. Pick your favourite designer and book that room for a truly immersive stay. On street level, the cafe, bakery and grocery store Albion is an excellent place to grab breakfast, meet for lunch, or work during the day, and the rooftop bar and grill offers lovely views over the city.
boundary.london
Mama Shelter Shoreditch
Best for: Budget-conscious travellers looking for some lighthearted fun
Location: 437 Hackney Road, London, E2 8PP
Price: Rooms from 94 GBP / 122 USD
Mama Shelter Shoreditch is in fact located closer to Hackney, perched near Oval Space and within walking distance of Broadway Market. The Parisian brand's outpost in London maintains all the quirks you can expect from this irreverent hotel group: mismatched patterned armchairs and lampshades, brightly coloured interiors, casual food and drinks, and a real focus on fun and informality – all for a reasonable price, too. With a vibrant cocktail bar, table football, a built-in Twister game area, and vintage arcade games, there is plenty to do to break the ice and get chatting to the other guests. The loud design isn't to everyone's taste, but for this price point, you can't really beat the energy, and it's undeniably one of Hackney's best and most popular places to stay.
mamashelter.com
Mondrian Shoreditch
Best for: relaxing by the rooftop pool at breakfast
Location: 45 Curtain Road, London, EC2A 3PT
Price: Rooms from 255 GBP / 333 USD
The Mondrian has moved from its location on the South Bank to Shoreditch, taking over the building that previously hosted The Curtain hotel and members club. David Lockhart, formerly of The Ned, is general manager, so you can expect a certain level of sophistication here. The double-height lobby and cocktail bar on the ground floor offers an excellent introduction, with polished copper, brightly painted murals on exposed concrete walls, and big, leafy pot plants. Below is a tapas restaurant with a hidden courtyard, and above, the restaurant Laurel's on the Roof serves breakfast and dinner to guests lounging on wicker chairs beside a rooftop pool.
sbe.com
Z Hotel Shoreditch
Best for: Those on a budget
Location: 136-144 City Road, London, EC1V 2RL
Price: Rooms from 50 GBP / 65 USD
For bang for your buck, it doesn't get much better than Z Hotels. Rooms start at 50 GBP on quieter nights like Sundays, which is pretty reasonable considering how nicely kitted-out the rooms are: there's free Wifi, coffee and tea, toiletries, a TV, an ensuite, under-bed storage, hanging space, and a comfy double bed. Z Hotel Shoreditch is conveniently located too, just up the road from Old Street station, making most of central London an easy tube ride away. If you're looking for a private place to crash that has everything you need, for a price that can compete with Airbnb, Z Hotel Shoreditch might just be the place for you.
thezhotels.com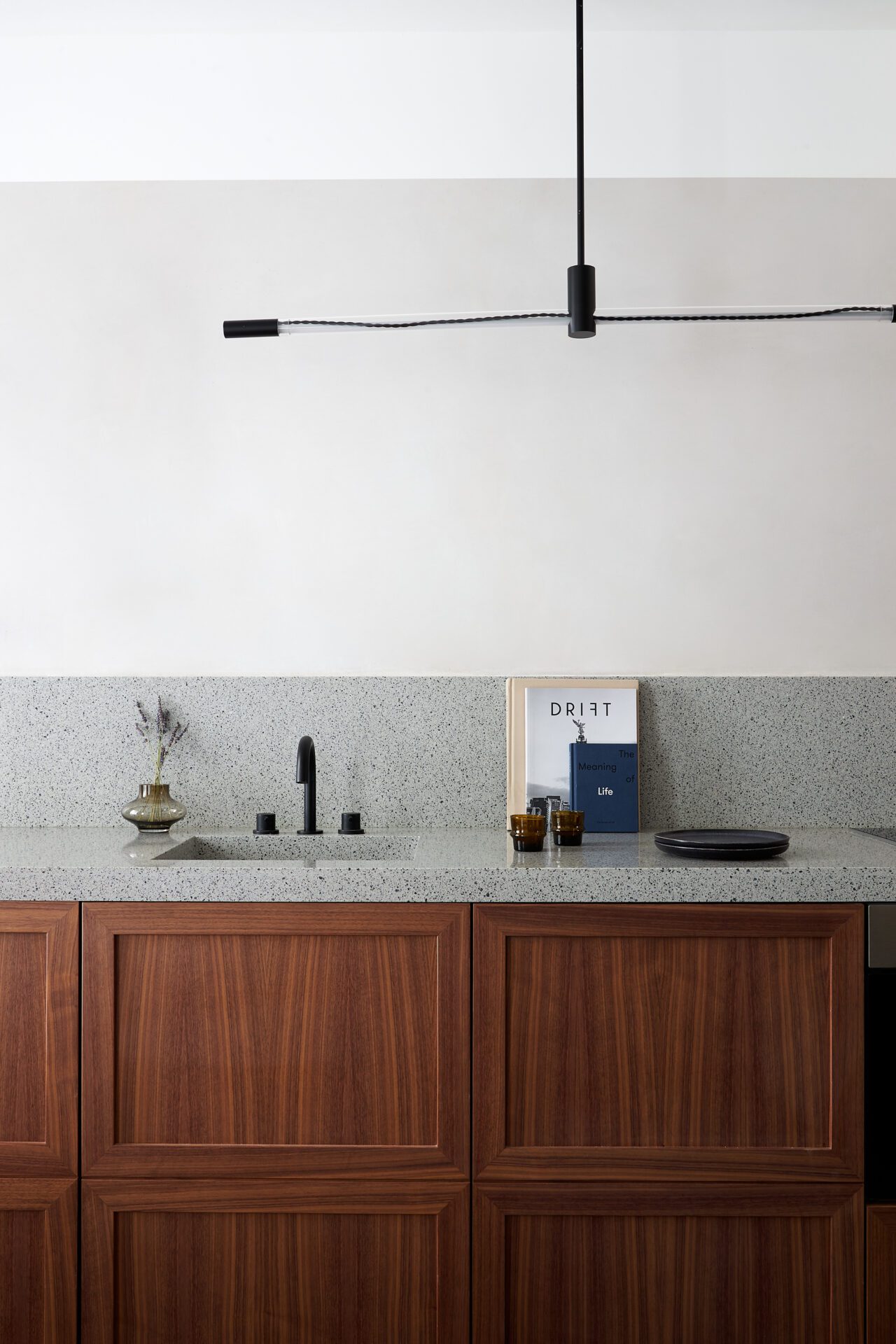 DALSTON
Kingsland Locke
Best for: Long stays, particularly with remote working involved
Location: 130 Kingsland High Street, London E8 2LQ
Price: Rooms from 124 GBP / 161 USD
With textured walls, tiled bathrooms, and mossy green banquet sofas, the Dalston outpost of the Locke apartment hotels is just as thoughtfully designed as its other locations. Kingsland Locke is one of the best places in Dalston for an extended stay, especially if you book one of the larger apartments with a kitchen and lounge area, and with a co-working space offered on the ground floor, it would make an ideal place to work remotely from. The co-working space doubles as a cafe and a microbrewery (convenient, right?), so you could get some work done during the day, then stay for a pint and meet the other guests at sign-off time.
Photo by Ed Dabney. lockeliving.com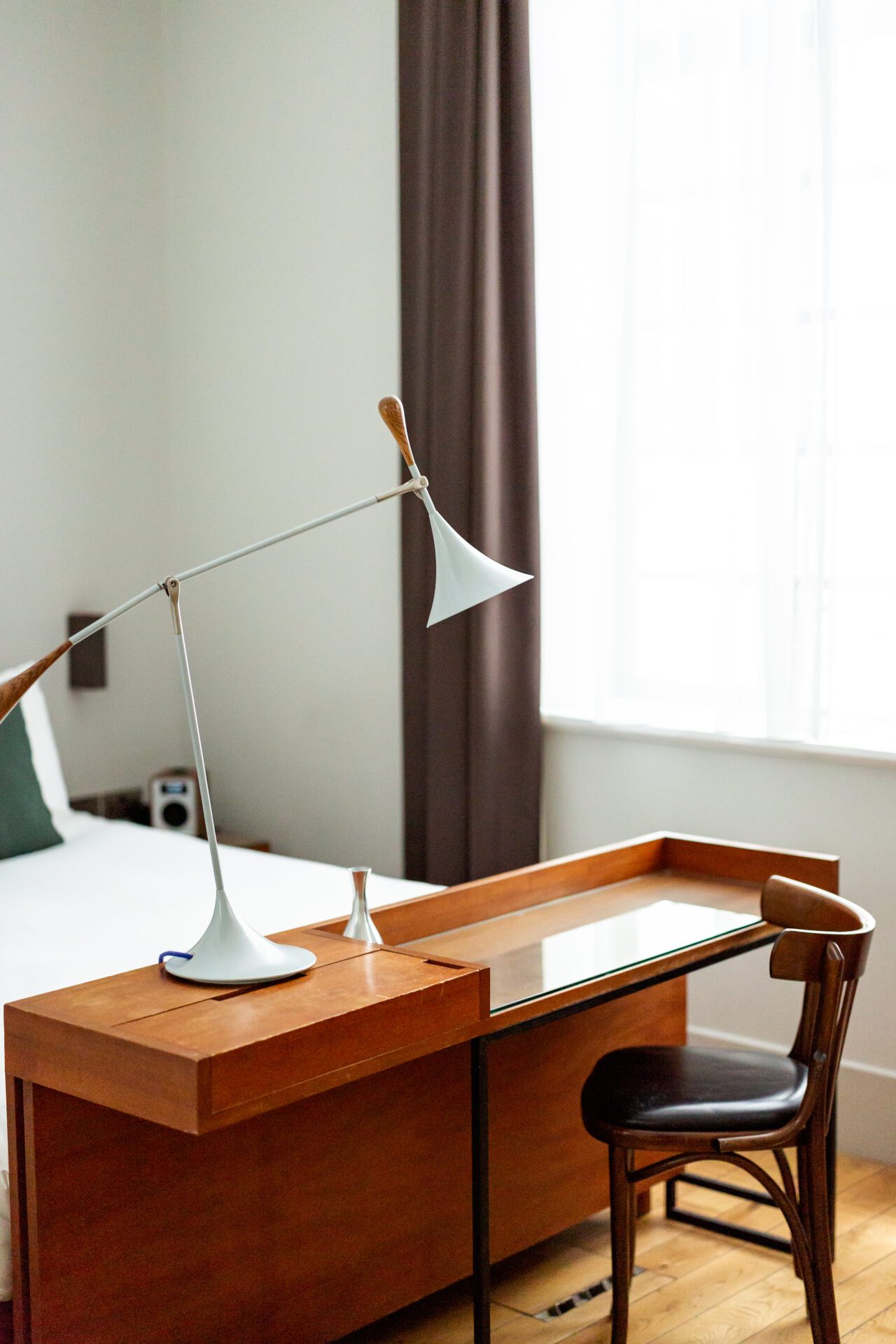 BETHNAL GREEN
Town Hall Hotel & Apartments
Best for: Spacious rooms, and exploring Hackney
Location: Town Hall Hotel, Patriot Square, London, E2 9NF
Price: Rooms from 185 GBP / 240 USD
Housed in the grand structure that was originally Bethnal Green Town Hall, this hotel benefits from suitably luxurious volumes and design details befitting such a building. Ranging from small rooms to whole apartments with kitchens and lounges, there's a perfect room for every budget and length of stay. Town Hall Hotel is well positioned for exploring some of the highlights of Hackney, with Regent's Canal, Victoria Park, and Haggerston Park all nearby, as well as the markets, shops, cafes and restaurants of Columbia Road and Broadway Market a short walk away. For a lively neighbourhood away from the bustle of the centre, Town Hall Hotel is hard to beat.
townhallhotel.com