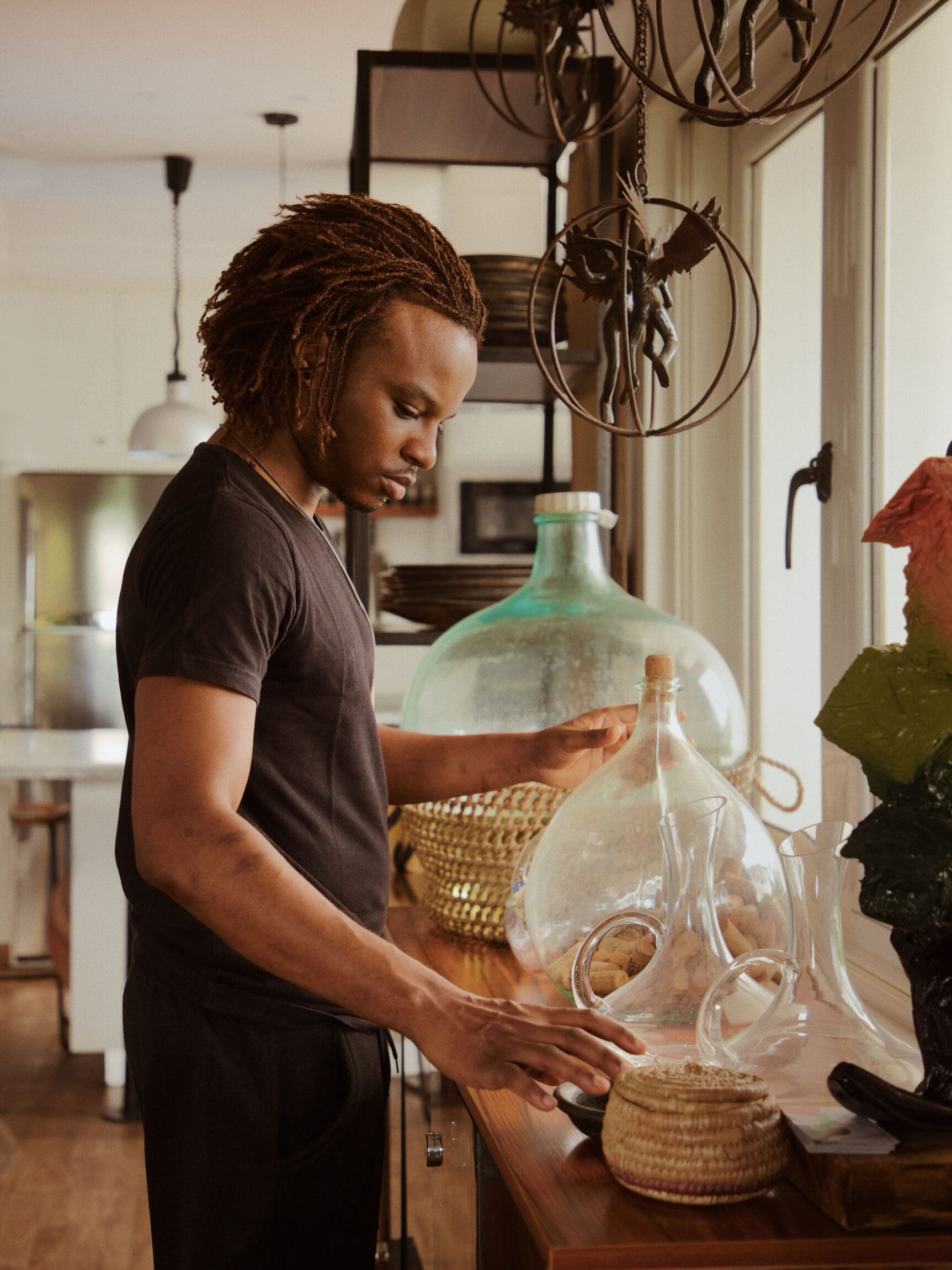 Michael Adé Elégbèdé brings a fine dining sensibility to Nigerian cuisine
Last updated: August 1, 2023
Chef Michael Adé Elégbèdé returned to Lagos after his education in the US to learn the intricacies of regional Nigerian cooking. Now, he brings an artistic expression to the food at his acclaimed restaurant Ìtàn Test Kitchen
Chef Michael Adé Elégbèdé grew up in his family's kitchens in Lagos, but it wasn't until he was living in Chicago and studying science at college that he discovered his true love of cooking. A move to Napa Valley to study at the Culinary Institute of America at Greystone led him to realise how under-appreciated Nigerian cuisine is on the world stage. He moved back home in 2016 and travelled across the country to learn how local people cook and preserve their regional traditions. A year later, he launched the first iteration of Ìtàn Test Kitchen in Lekki, before moving to a larger location in Ikoyi in 2019.
Ìtàn is now considered one of the best restaurants in the country, which brings a fine dining sensibility to Nigerian cuisine, allowing diners to experience the traditional ingredients, flavours and dishes of the country on a broader spectrum. At the time of our conversation, Elégbèdé is in New York, and has just come from visiting London, where he took part in a roundtable discussion with King Charles at The Africa Centre in Southwark.
We discuss how he first fell in love with cooking, his culinary upbringing, what he discovered on his move back to Lagos, and what he hopes for the future of Nigerian cuisine.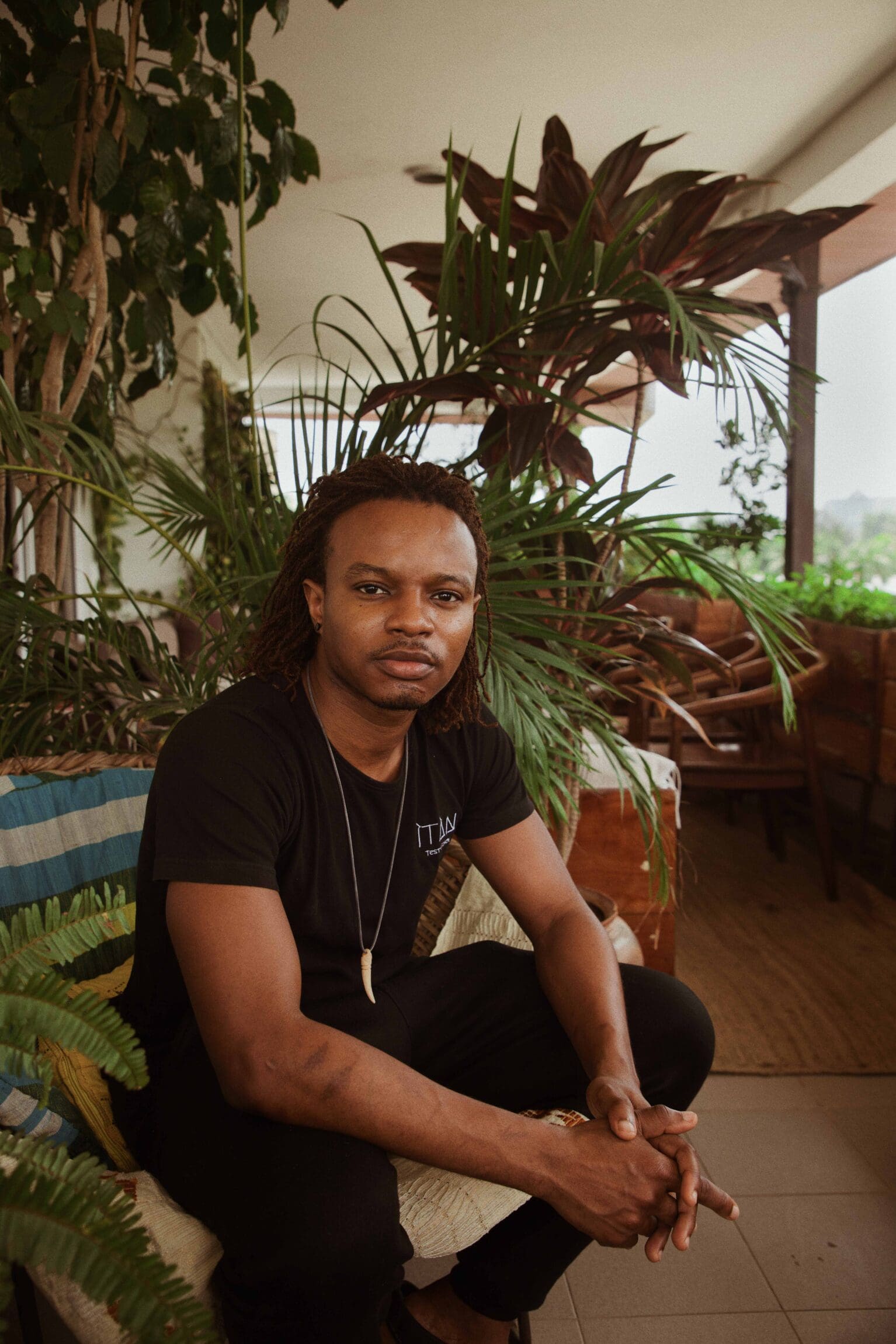 How was your roundtable discussion in London at The Africa Centre?
I think when we have conversations around growth on the continent in a global space, there can be a lot more impact. Youth unemployment is quite high in Nigeria, and the Commonwealth seems to want to be a part of that change. And for me, it's important that it's reflected in the hospitality space. How do we train more people in the culinary art, in the management sector, in the service sector? There is a large portion of the population that doesn't have access to knowledgeable experts to teach them.
The work I do revolves around this subject. My restaurant Ìtàn in Lagos is not just a restaurant that serves food. Because of the lack of education in Nigeria, we train everyone we take on. And it's not your typical training for a new job – our employees go through three months of teaching on the theoretical aspects of cooking: culinary fundamentals like glutenisation, gelatinisation, and the nature of protein. We do all of that before they go into the kitchen. And you see the difference between my team and other restaurants in Lagos. I want to see a lot of change in this area.
Was that one of the main reasons you wanted to set up your restaurant?
The primary reason for setting up my restaurant was to allow Nigerian food to be experienced on a broad spectrum. I don't like it when people talk about food as having 'an elevated approach'. I think it's just about giving our food a different perspective. Our food can be had at home, but it can also be eaten as a tasting menu that has been artistically articulated, and I think that is what Ìtàn is primarily for. Usually, when people think of haute cuisine, they don't think of cuisines from West Africa, or African food or Black food in general. The primary goal for Ìtàn is to educate not only the rest of the world, but also Nigerians on the diversity of what we already have, and the vast possibility of what we can do with the things we have indigenously.
Michael Adé Elégbèdé's research trip in Nigeria
Before setting up Ìtàn, you went travelling around Nigeria to uncover regionally specific cuisines. What did you discover on those trips?
We are a country of more than 200 million people, with vast landscapes and different terroirs, climate conditions, and soil types, which is reflected in the type of cuisine in those regions. When I travelled around Nigeria, I wanted to learn about what local people do and how they do it, so I could express their stories from a genuine place when I got back home. I learned a lot of things that were unique, but also a lot of things that we share with the rest of the world. Fermentations, ghees, and a lot of techniques that are synonymous with western cuisines are all practised in the middle of the village in remote regions in Nigeria. We even have our own forms of ceviche in the east. It was remarkable to learn those intricacies. It was important for me to express that first in Nigeria, before expanding into the rest of the world.
Is that the next step for you, having restaurants in other parts of the world?
That is possible (smiles).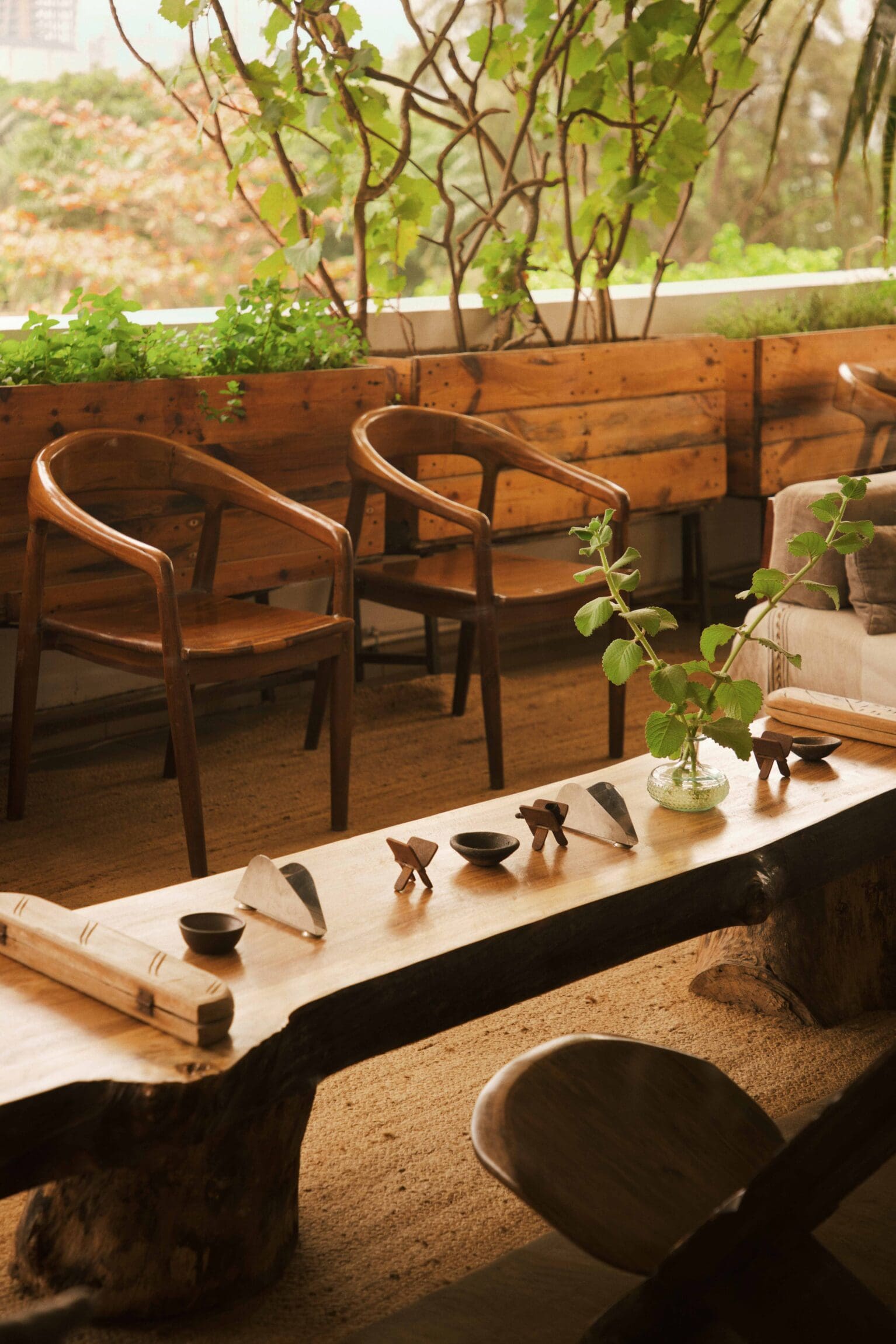 Michael Adé Elégbèdé's culinary experience
You've had a lot of varied experience throughout your culinary career. Was there a particular turning point for you?
My formative years were here in the States. I was born and grew up in Nigeria, and when I was 12, I moved to Chicago and went to high school and college there. I was supposed to study medicine and become a doctor, as first generation immigrants do, but at one point, I realised how important food is to me. It wasn't just something I saw as a chore any more.
I grew up in a restaurant family. From a very early age I was always in the kitchen. My grandma learned pastry art during the colonisation of Nigeria under a French chef. My mum learned under her, and when she moved to America she went to the Cordon Bleu to become a pastry chef. When I was a kid, in our family restaurants, I felt like I was being tortured. But further down the line, I fell in love with it, and I realised I could go study it and make something of it. That was when I went to Napa Valley and received my education at the Culinary Institute Of America at Greystone. I then worked as chef de partie under the tutelage of Chef Daniel Humm at Eleven Madison Park.
In that journey, I recognised just how underrepresented people that look like me are in those spaces, and also my cuisine. Conversations around my food aren't being had in those spaces. You often see Asian, Scandinavian and Pan American inspirations in the menus, but at no point do you see African ingredients, spices or concepts. I got to the point where I was like, fuck this shit, I'm not going to keep cooking everyone else's food for the rest of my career. I just couldn't. But I had to ask myself, what do I really know about our food? I had been out of the country for almost 14 years and not visited once, and here I am wanting to be a Nigerian chef in America. To me that was false. I recognised that for me to represent Nigerian cuisine in the way that I wanted to, it was very important that I go back and do my due diligence and learn. That was 2016, when I went back to Nigeria.
Adé Elégbèdé's culinary upbringing
What kind of dishes were you eating when you were growing up?
I mostly ate Yoruba food and Lagosian food: pepper soups, pounded yam, egusi soup, amala – a lot of dishes that are indigenous to the Yoruba people, as well as derivatives of dishes from other parts of the country that are popular in Lagos. Suya is northern, but everywhere you go in Nigeria, you're having suya. You have edikaikong soup from the east that is popular in Lagos as well. That kind of interpretation of food is what I really grew up with.
What are a few dishes that you've really enjoyed developing at Ìtàn?
I enjoy developing all of them! We change the menu every eight to twelve weeks, so at this point, we've had over 13 different menus. We start afresh each time, with a new inspiration: a new part of the country, a festival, a new cultural experience expressed through culinary art.
For one menu called 'In Diaspora', we traced our food that travelled out of the continent, and went to different parts of the world, either through the transatlantic slave trade or migration. For example, we looked at how seafood okra in Nigeria became gumbo in the American South. But the way the menu approached it was 'bringing gumbo back'. When you bring gumbo back, it's no longer seafood okra or gumbo anymore – it becomes something completely different. That was fun imagining the homecoming, because it is never the same. It felt like a parallel to the story of my life as well. When I left Nigeria for the States and came back home again, I was no longer the same person as I was before I left. That was a beautiful thing to explore.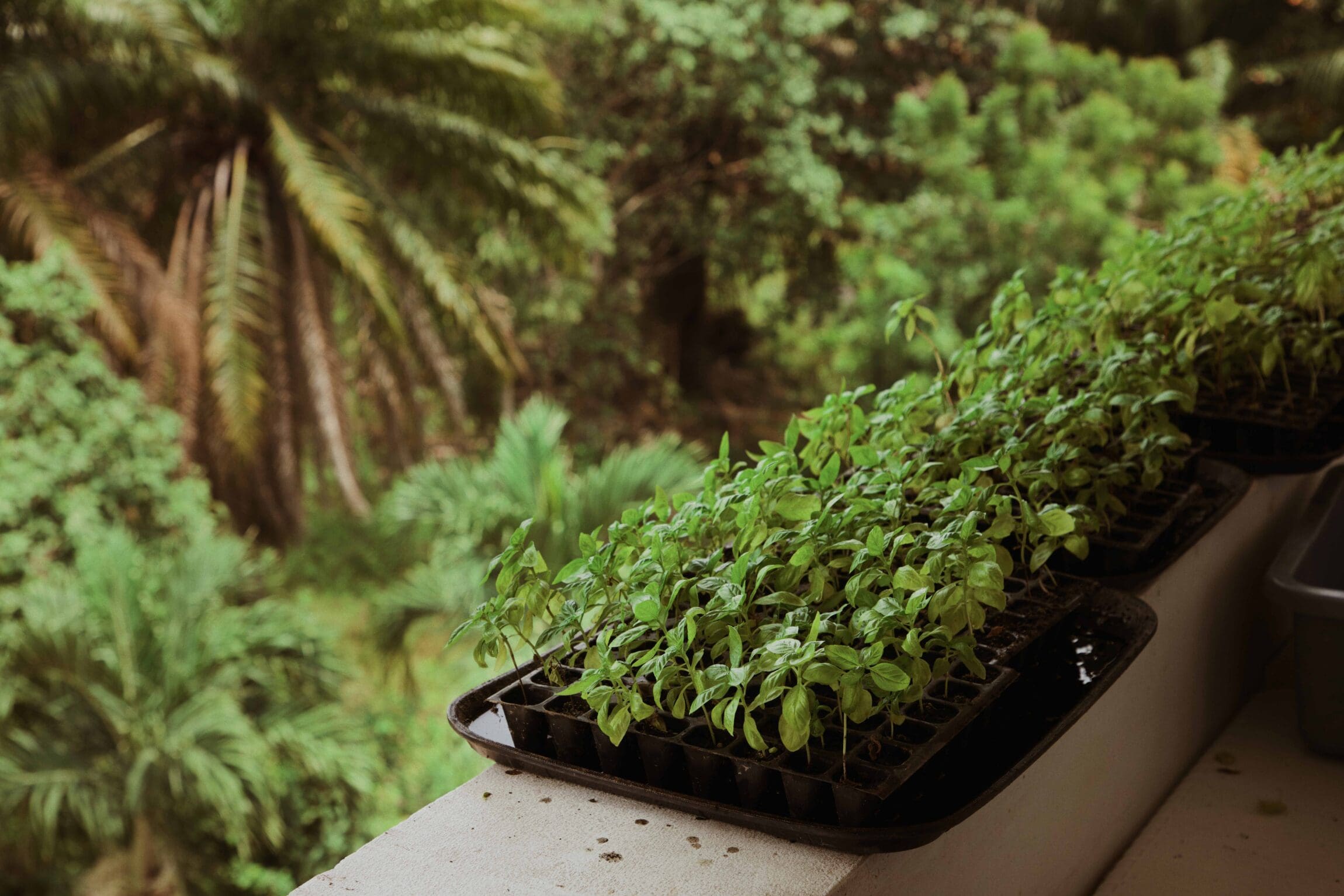 How travel influences his cooking
How do your travels and experiences influence the way you create?
I find my travel experiences allow me to see more vividly what we all have in common. The same culinary tradition can originate in multiple different places at once. I could be in New Zealand, where there's the Hāngī method of burying food and cooking it, and recognise the same method in Australia, or the northern part of Nigeria, or the American South. Travelling allowed me to see those parallels, and the different reasons people have to cook with similar techniques.
I find that really interesting, tracing where cuisines come from and how they influence each other, like how lots of Italian dishes relate to Chinese cuisine, especially dumplings.
Yeah, like Marco Polo, right? There was probably pasta in Italy before Marco Polo went on his travels, but you can see the influence he brought back with him with the dumpling culture, and how that informed the different expressions of pasta in Italy. And that is something I find really beautiful. People like to claim and protect flavours and techniques as their own, but I've seen how blurred that line can be. Cultures always inspire each other. That is the nature of humanity. There is always this permeation and cross pollination of ideas, and it's beautiful.

Have you noticed any cross pollinations within Nigerian cuisine?
Within West Africa, there's Thiéboudienne from the Wolof region in Senegal, which has become Jollof rice in Nigeria. You also see street snacks like scotch eggs in Nigeria, which comes from the British influence of colonisation. Ultimately, it depends how far you want to go back in history. You can go as far as the Portuguese, and the spice trade, and the crops that are indigenous to different parts of the world, and how early explorers changed everything with their contact and trade with the Americas.
Yeah, it's so hard to imagine anyone's cuisine before the Columbian Exchange. For instance, there weren't any tomatoes in the old world until then. How can you imagine European food without tomatoes?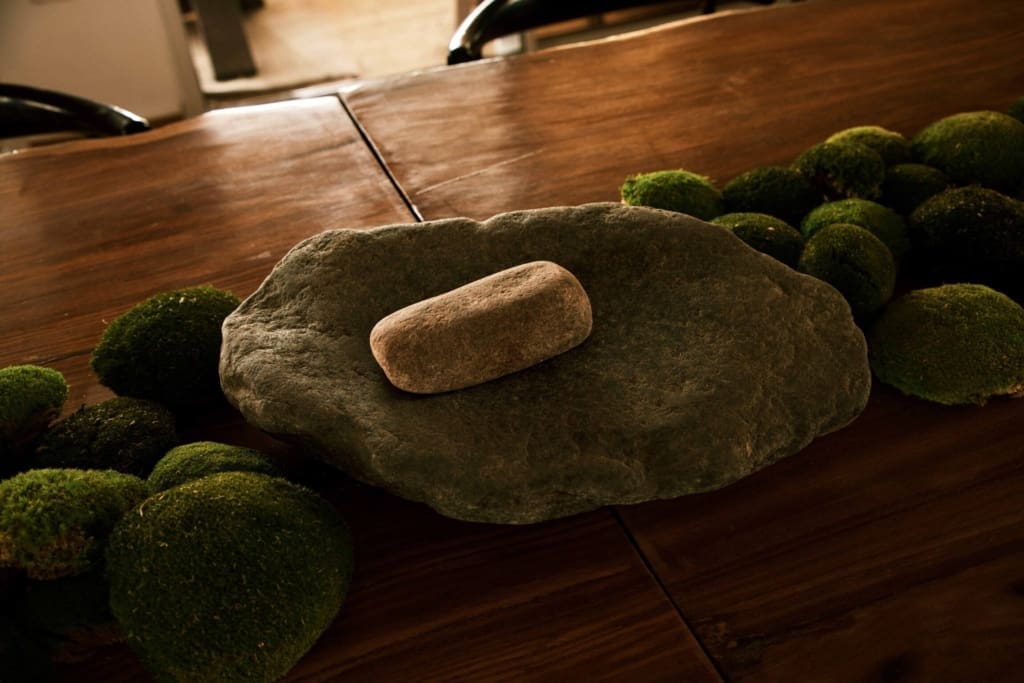 What do you hope people feel when they are experiencing your food?
I hope the people who are familiar with Nigerian cuisine take pride in its expression, and recognise the value in our food, and that it deserves to be experienced and interpreted critically and artistically. For the people that don't know our cuisine, I hope it becomes a gateway to wanting to experience more, like 'I had ofe nsala at Ìtàn, now I want to go to a local hole-in-the-wall buka and have it the local way, because I just fell in love with it'. I hope Nigerians learn a little bit more, but also take pride. We together share that moment of play and beauty and recognition of the excellence that is inherent in what we have to give to the world and to ourselves.
If someone is visiting Lagos, what recommendation would you give them?
A suggestion I would give to anyone travelling to Nigeria for the first time, is to keep an open mind. Come with no expectations, to experience the culture as it is, and allow yourself to be a part of the people and traditions that are sometimes different from yours, and many times very similar.


JOIN US FOR THE JOURNEY
Subscribe to the newsletter
City guides, culture, photography and ideas, with expert analysis on the biggest stories in travel