Nigerian author and actor Damilare Kuku shares a personal essay on Lagos, exploring the storied history, rich culinary scene and unsurpassed party culture of West Africa's most populous city
Pim pimm pimmmm…
That's the alarm waking you up on a Friday morning. You arrived in Lagos on Wednesday, but the jet lag is still hitting hard and no, the alarm is not from your phone. It's the sound that filters from the busy road close to your window. You look out. The fetid stench of unwashed bodies and earthy soil swivels into your airless room. There is a decaying, yellow bus with exhausted passengers haggling loudly with the bus driver over which route he will take. The noise is fuelled by the honk from an impatient driver in a privately-owned Mercedes hoping for a clear driveway. But the defiant bus driver doesn't budge. Gradually, traffic begins to build. Your awkward glumness screams a new reality.
Welcome to Lagos!
Lagos is Nigeria's largest city, built on four main islands – Lagos, Iddo, Ikoyi, and Victoria – that are connected to the mainland by bridges. In 1808, as Britain attempted to end the slave trade, Lagos came into increasing contact with the British. It was ceded to Britain in 1861 and became a crown colony, governed from Sierra Leone (1866–74) as part of the Gold Coast colony (1874–86). From 1960 to 1991, Lagos served as Nigeria's capital before Abuja took its place. Badagry is a coastal town on the outskirts of Lagos, and is a great place to visit to learn about the history of the city once known as 'Eko' – the name originally given to Lagos by its first king, Oba Ado.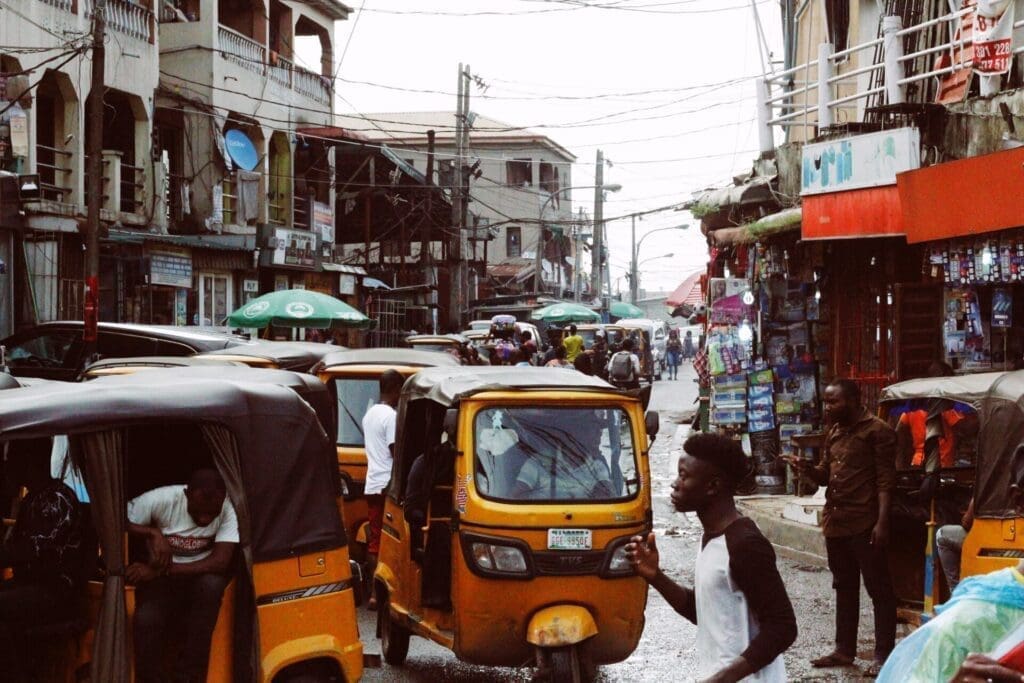 But Lagos is more than its history – Lagos is now.
Lagos is a twin city that doesn't sleep. The younger twin is Taiwo, the mainland, which slowly went from sand and forest to houses and streets. The mainland is your first stop as you arrive at the Murtala Muhammed International Airport. Rest your head at the nearby Marriott hotel in Ikeja GRA while you plan the rest of your trip. On the mainland, visit the Kalakuta Museum to soak up the history of Fela Anikulapo Kuti, one of the great pioneers of Afrobeats. You have probably heard Burna Boy's Last Last and Oxlade's Ku Lo Sa on TikTok. Experience Afrobeat live at Freedom Park on a Friday night, with stars like Johnny Drille and Chike easing the stress of your traffic-filled day with their sonorous voices.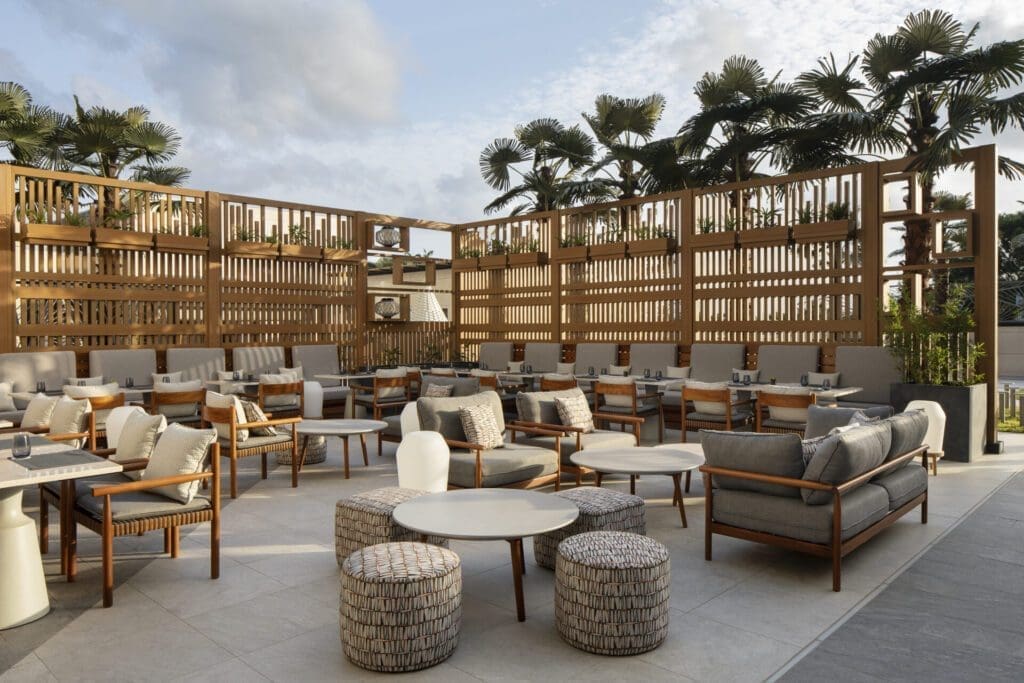 The other twin, Kehinde, is the island. The posh one. The one where you will most likely end up after a few days on the mainland. Eko Hotel, Ebony Life Place, Radisson Blu, the Southern Sun, and short-let homes provide the ideal base from which to explore. The island is filled with hustlers, the not-so-middle class climbing the economic ladder while the naira continues to sink their aspirations, and the elites who use Lagos as a playground. Choose your crowd wisely.
You need to eat and Lagos has food for everyone, at prices that match their earning power. The roadside food vendors will keep you fed within the limits of your daily survival stipend, while the fast-food restaurants welcome you because, at the barest assumption, you will be able to purchase a meat pie and chilled water. Victoria Island holds some of the best places in Lagos for fine dining – Number One Lagos, The Wine Lab, RSVP, Circa Lagos, 345 Degrees North, to name a few. Bukas (a hole-in-the-wall restaurant) like Olaiya and Yakoyo have the best local dishes.
Visit the Lagos markets – Balogun and Tejuosho sell just about everything and capture the vibrant energy of the city. Lagos also has a Chinese market in Ojota, which is well worth checking out.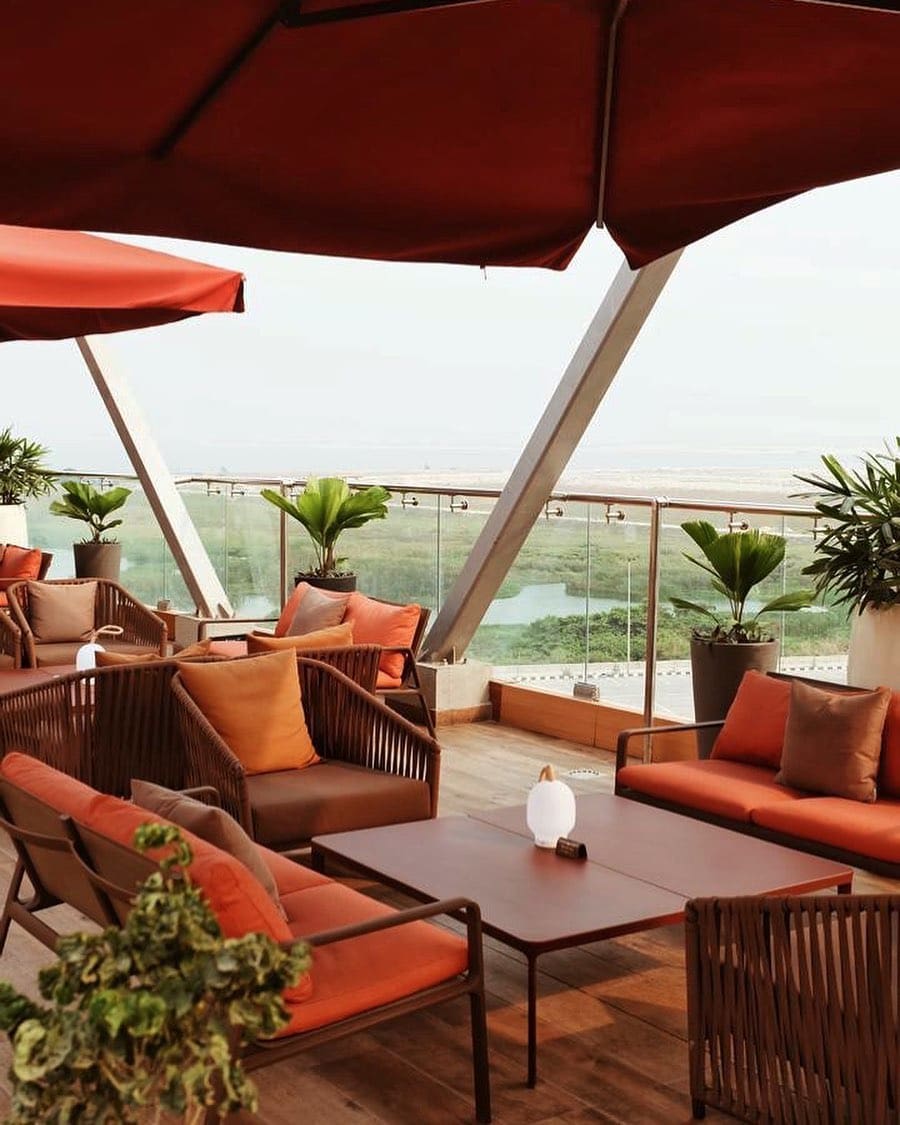 By December, Lagos becomes lit. Detty December, as it's known, is when the annual homecoming of overseas Nigerians coincides with a cacophony of parties and events: concerts at Ilashe beach, Eko Hotel or Eko Atlantic; food festivals; and clubbing at Victoria Island in as many lounges and bars as your body can absorb. Check out Zorya, Velvet, Buzz bar, Quilox, Sip, and Bolivar.
Lagos is the star and you are a fascinated audience, seduced by its stardom. Anyone from Lagos knows that the city belongs to everyone and no one. We are all just passing through.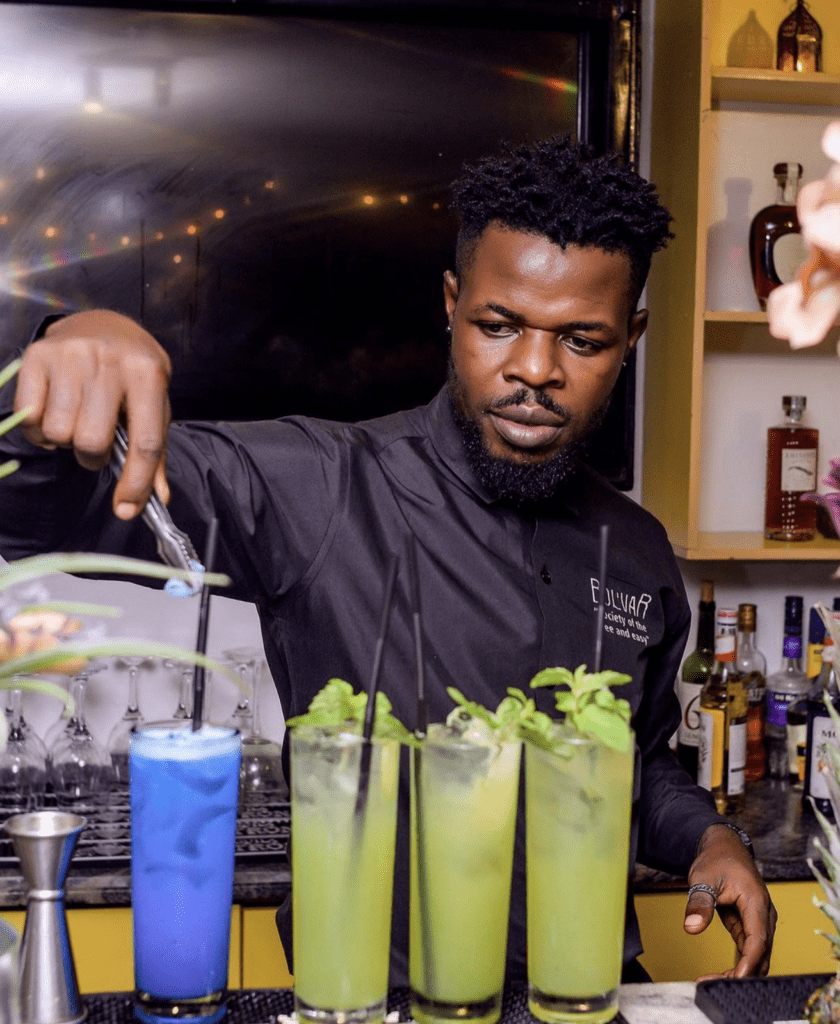 This is what you should say yes to in Lagos:
Say yes to eating at restaurants. Lagos is the only city that makes the national dishes of other countries better than they do. (cough, Ghana Jollof). There may be a little spice so make sure you have a bottle of water to hand.
Say yes to all the parties and events. Some of our fashion shows outshine New York, our parties make Vegas look like child's play, and we drive the fastest cars, even though the potholes will shame the tires. We work hard, we play harder.
If you are single, say yes to short-lived flings. How else will you get the inspiration to write a long motivational post on Instagram on the plane on your way back? Please, let a Lagos man or woman break your heart. It's part of the African experience.
My advice to you is, let Lagos show you everything it has to offer. Don't come here for three days and expect to feel its magic. Spend some time with Lagos. It will blow you away.
And hey, don't forget to use Google Maps.
Discover the Lagos city guide on ROADBOOK


JOIN US FOR THE JOURNEY
Subscribe to the newsletter
City guides, culture, photography and ideas, with expert analysis on the biggest stories in travel