The best restaurants in Lagos
Tuck into the best restaurants in Lagos, Nigeria, from local delicacies and suya street food to Pan-Asian, Italian and diasporic dishes
Last updated: March 16, 2023
The food scene in Lagos is reflective of the city itself: vibrant, flavourful, spirited, and diverse. Regardless of the time of day, street food stalls and fine dining restaurants offer a taste of life in Nigeria's buzzing metropolis.
To truly experience the best restaurants in Lagos, one must be willing to immerse yourself in a variety of cuisines. On the one hand, local staples like catfish pepper soup, ofada rice, and Nkwobi are usually on the ready (you'll want to prepare your taste buds for a flare of spice). On the other, you can be taken on a journey across continents and back with iterations of Ethiopian, Pan-Asian, Italian, and other dishes from around the world.
Navigate all of the above with our guide to the best restaurants in Lagos.
The Ona
Best for: Special dinners
Location: 1701 Violet Yough Close, Victoria Island 106104, Lagos
Price: 50,000-100,000 NGN / 115-238 USD

Opposite Eko Hotel and Suites, The Ona is a new restaurant which opened its doors for the first time in 2022, joining the many galleries and lounges nestled in Victoria Island. Upon visiting, you are immediately greeted by its earthy-toned interior and locally-sourced furniture, as well as the friendly smile of chef Obehi. The Ona prides itself on reinventing traditional dishes with unique twists. Its menu is split into three sections: a bar menu of small plates, a seven-course experience, and a la carte. The bao with juicy, melt-in-your-mouth tozo beef fillings is a highly recommended favourite off the bar menu. For drinks, cocktails with local fruits and seeds like the CBD-infused Monkeytail Agbalumo Sour and Tigernut Margarita are not to be missed.
instagram.com/theonalagos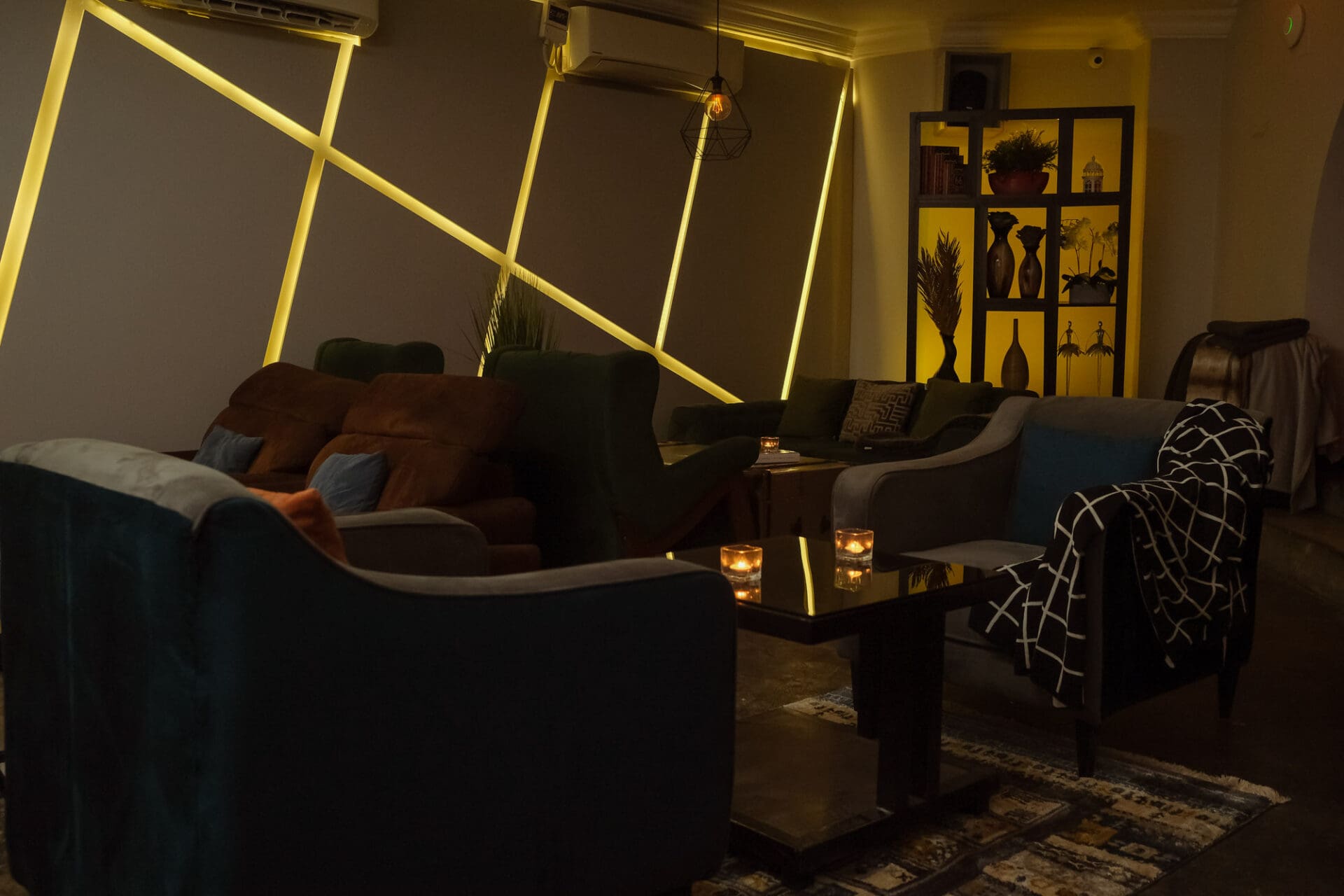 The House
Best for: Brunch with friends and family, or late night drinks
Location: 4 A.J. Marinho Drive, Victoria Island 106104, Lagos
Price: Prices range from 3,000-20,000 NGN / 7-48 USD
The House is easy to miss as its unassuming exterior can be easily mistaken for one of the residential buildings that line the street. As the name suggests, the restaurant is intentionally laid out to model a family home, complete with a living room, bar, and dining room. Whether fuelling up ahead of some Saturday night shenanigans or enjoying a leisurely Sunday brunch, The House is a cosy and relaxed setting to do so. The blackened suya burger and meat platter are worth trying, as is the smoky Jollof paired with peppered turkey. Just make sure you're not in a rush, as service can be on the slow side.
thehouseng.com
NOK by Alara
Best for: Casual dinners in a beautiful setting
Location: 12A Akin Olugbade Street, Victoria Island 106104, Lagos
Price: 20,000 NGN / 47 USD
Many might say a trip to Lagos isn't complete until you've had ewa agoyin and amala from NOK, and they would be right. NOK is the culinary division of luxury concept store Alara (founded by Business of Fashion 500 member Reni Folawiyo, and designed by Sir David Adjaye), and comprises indoor dining and a relaxing garden for enjoying the breezes of Victoria Island with a drink in hand. The restaurant offers iterations of dishes from across the African diaspora, from Ethiopian red lentil stew to Jamaican curry goat shoulders with beans and jasmine rice.
nokbyalara.com
Ìtàn Test Kitchen
Best for: Lagos' leading fine dining restaurant
Location: CCXP+9FF, Moor Road, Ikoyi 106104, Lagos
Price: Set menu 115,000 NGN / 200 USD
Ìtàn Test Kitchen in Ikoyi has built a reputation for deconstructing popular ideals of what fine dining should be. Established by chef Michael Elégbèdé, the restaurant takes its name from the Yoruba word for 'story', and storytelling is every bit as crucial here as the mouthwatering dishes. Amplifying and redefining local cuisine is at the core of Elégbèdé's work. For example, amala is served as dumplings, and garri is used to create chips in place of their usual moulded form. Its seasonal menu changes every six to eight weeks, meaning repeat visits are a must. Reservations are also required, so get yours booked in now.
michaelelegbede.com
University of Suya
Best for: Street food
Location: 62 Allen Avenue, Allen 101233, Lagos
Price: 2000 NGN / 5 USD

Located in Ikeja, the University of Suya is the leading spot in Lagos for suya, a Nigerian street-food favourite comprising thin strips of grilled meat coated in spice. This street stall offers variations of spiced and smoked barbecued meat skewers including chicken and beef.  Its name is derived from its playful status as the unofficial university where aspiring chefs come to perfect the sizzling art of suya. Expect long queues and crowds of people on a similar suya-seeking mission. However, great value for money and delicious smokey, spicy flavours will be ample reward for your patience.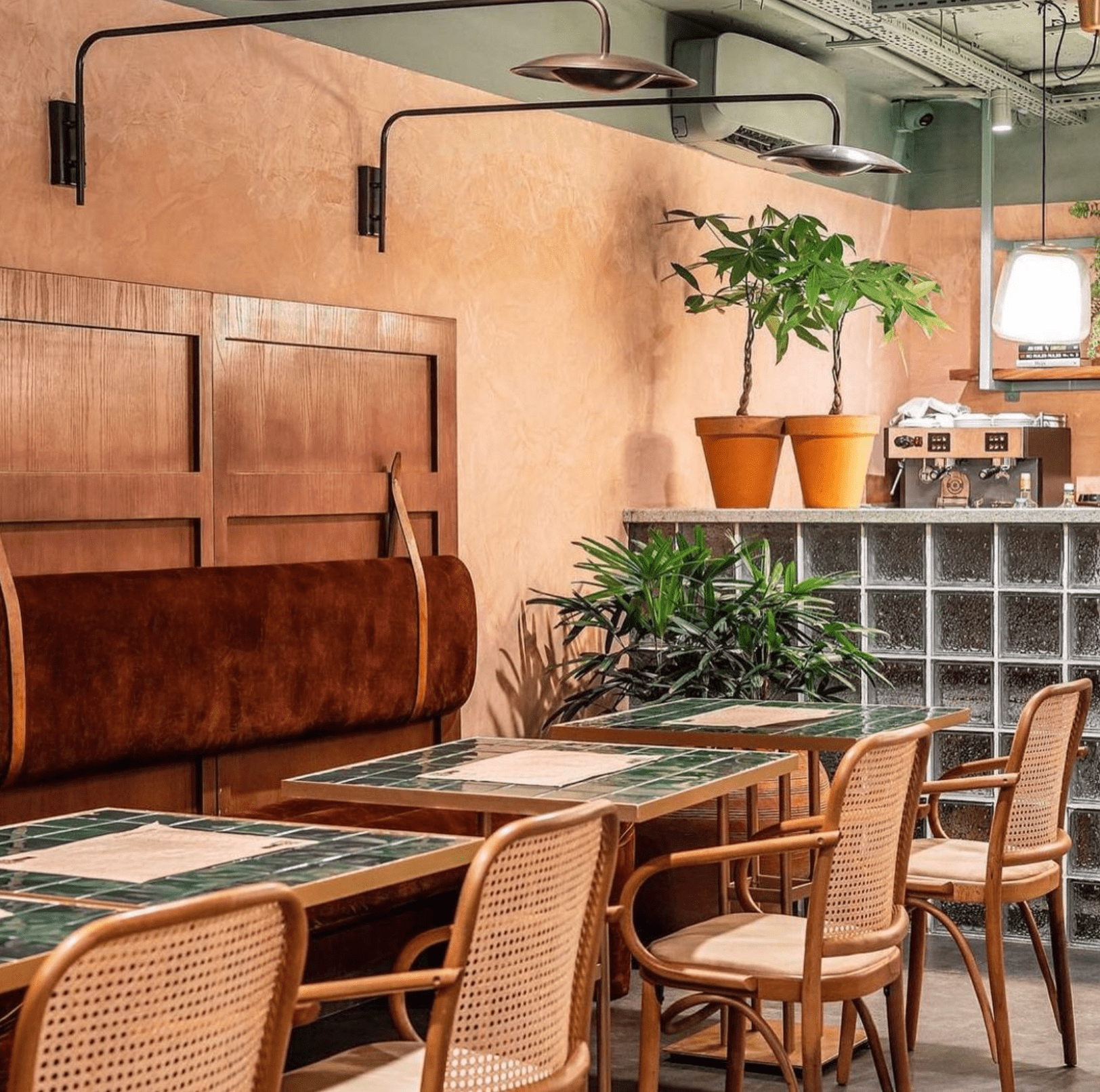 See Lagos
Best for: Work meeting, quick lunch
Location: 36b Wole Ariyo Street, Lekki Phase I 106104, Lagos
Price: 25,000 NGN / 58 USD
The first thing that hits you as you open the doors at See Lagos is the scent of freshly baked pastries. Heading up the stairs, you are transported from a vibrant cafe into a dimly lit library and lounge lined with books. This new spot certainly holds its own aesthetically and the service is up to par. The menu has great breakfast options, an assortment of salads, and if you're into pasta, you're especially in luck: the menu here offers a tomato and chicken linguine, fusilli pesto, and more.
instagram.com/see_lagos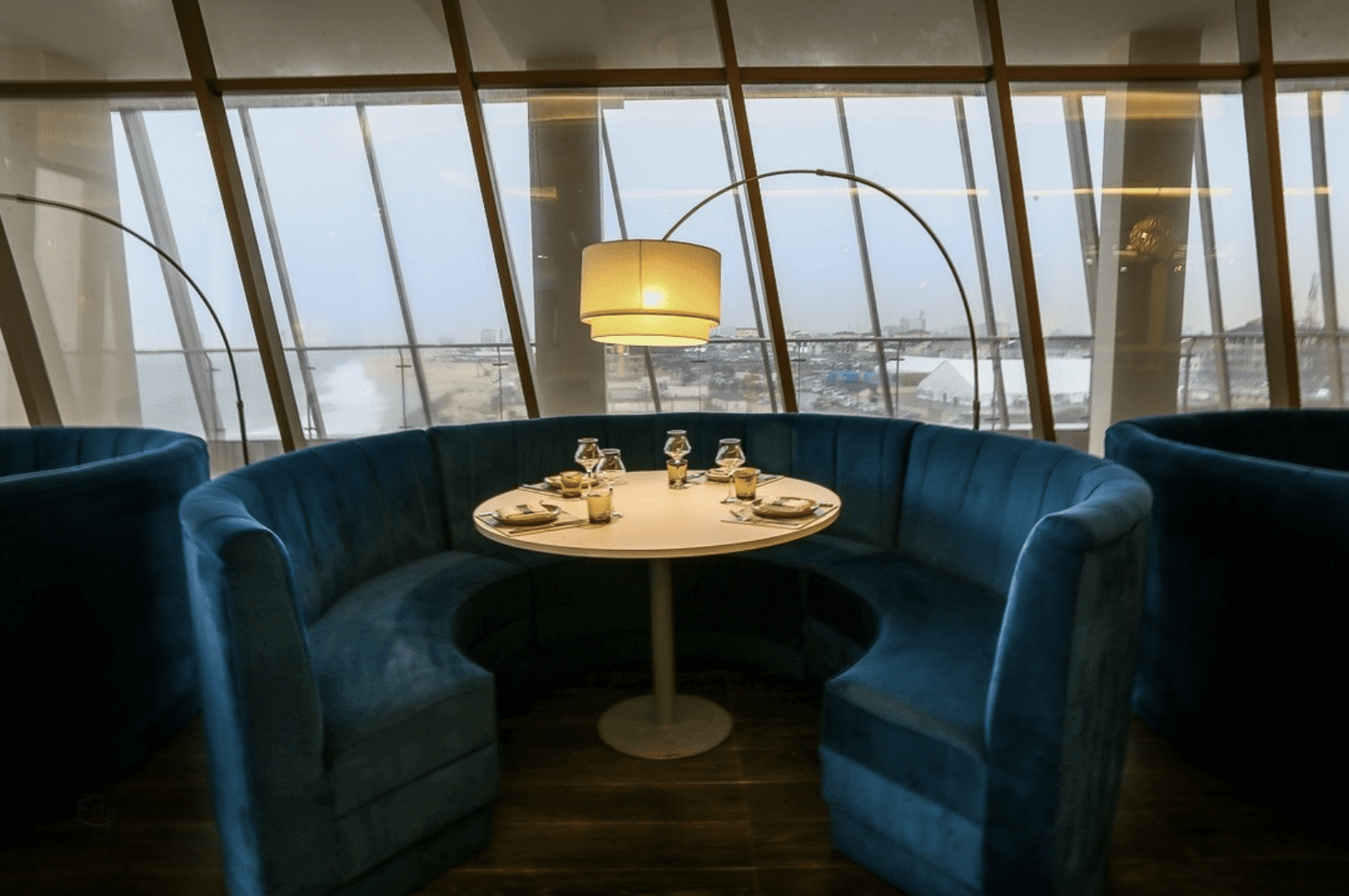 788 on the Sea
Best for: a date night seafood restaurant
Location: Off Remi Olowude Road, Bluewater Scheme, Lekki 101244 Nigeria
Price: 25000 NGN / 59 USD
If you are looking for a place with plenty of seafood options and an excellent ambience, this is the one for you. 788 on the Sea sits on the second floor of the Twin Towers building in Lekki (where you'll also find one of the best rooftop bars in Lagos) and provides a stunning view of the Atlantic Ocean. Here, you are treated to a memorable experience comprising decent service (which, believe it or not, feels like a holy grail in the Lagos restaurant scene) and a solid lunch and dinner menu comprising of sole meuniere, grilled salmon caviar with beurre blanc and more.
instagram.com/788onthesea
Shiro
Best for: its Sunday brunch deal
Location: ​​Block XVI 3 & 4 Victoria Island Oniru Estate, Eti-Osa 101241, Lagos
Price: 27000 NGN / 63 USD
Since opening its doors in 2017, Shiro has served the best Pan-Asian cuisine in the city, occupying a welcome sweet spot somewhere close to fine dining but not quite. This best-loved restaurant is almost always busy, so it is highly recommended you make reservations ahead. As far as interior decor in Lagos restaurants goes, Shiro's is quite ambitious, with a soaring ceiling, towering statues that lean towards the theme park end of the spectrum, and atmospheric lighting. There is also a breezy outdoor area overlooking the ocean and the infamous Landmark beach.
shiro-pan-asian-restaurant
La Veranda
Best for: Lunch, quiet dates
Location: 17 Oju Olobun Close, Victoria Island 106104, Lagos
Price: 20,000 NGN / 47 USD
Located within the Blowfish hotel complex, La Veranda is the best restaurant in Lagos for Italian cuisine. At first glance, the restaurant may seem simple and unassuming, but its flavours and service are where the real power lies. The menu offers a large selection of wines, pasta, and its classic mama roma Italian pizza. A trip to La Veranda makes for a relaxing experience thanks to its warm and serene atmosphere.
theblowfishgroup.com/laveranda
Gypsy's
Best for: Indian Cuisine
Location: 34a Gbolade Adebanjo St, Ilupeju 100252, Lagos
Price: 20,000 NGN / 47 USD
Gypsy's is tucked away and a bit difficult to locate. However, it's the best restaurant for both Chinese and Indian delicacies. Friendly tip: do prepare yourself for its massive portions. The prawn dumplings are delightful and definitely a must-try, and for dessert, the Nutella spring rolls with ice cream is an excellent choice.
instagram.com/gypsyslagos
Continue your night at one of the Lagos' vibrant live music venues. Subscribe to the ROADBOOK newsletter to stay updated on your favourite cities.