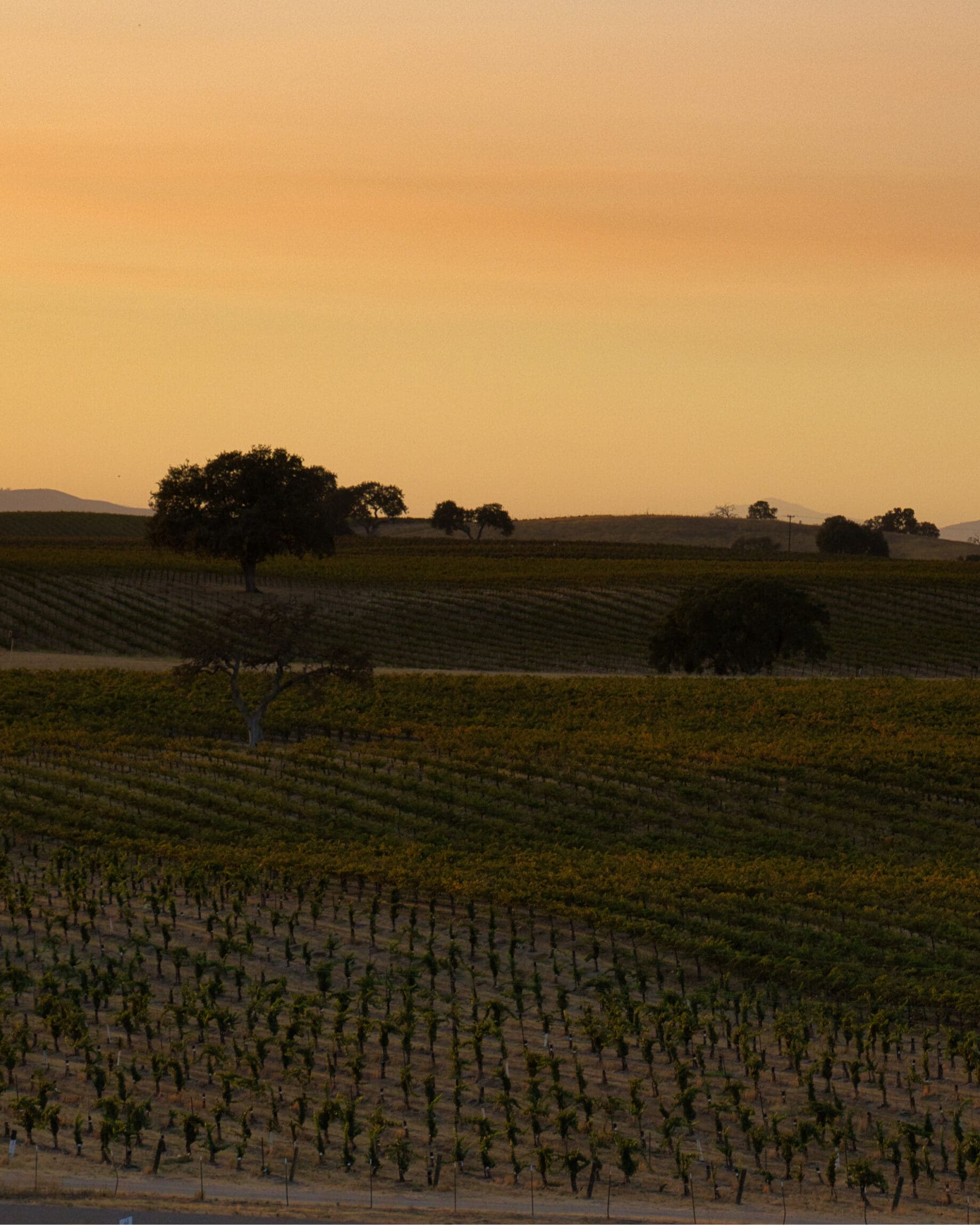 A guide to Paso Robles, California's laidback wine region
Last updated: May 22, 2023
Booming wineries, a diverse downtown restaurant scene and ambitious art installations make Paso Robles a brilliant choice for a Californian weekend break
Located halfway between Los Angeles and San Francisco in the heart of California's wine country, Paso Robles is a relaxed rural break, replete with rolling vineyards, farm to table cuisine and ambitious art installations. Some know it as the city close to where James Dean had his fatal car accident in 1955 on Highway 46, where the James Dean Memorial stands today.
Paso Robles has also long been known as a restorative destination thanks to its hot springs, such as the River Oaks Hot Springs Spa. It remains a prime location for an authentic California getaway, with sun-filled days, sweeping evening breezes, and no shortage of quaffable wine.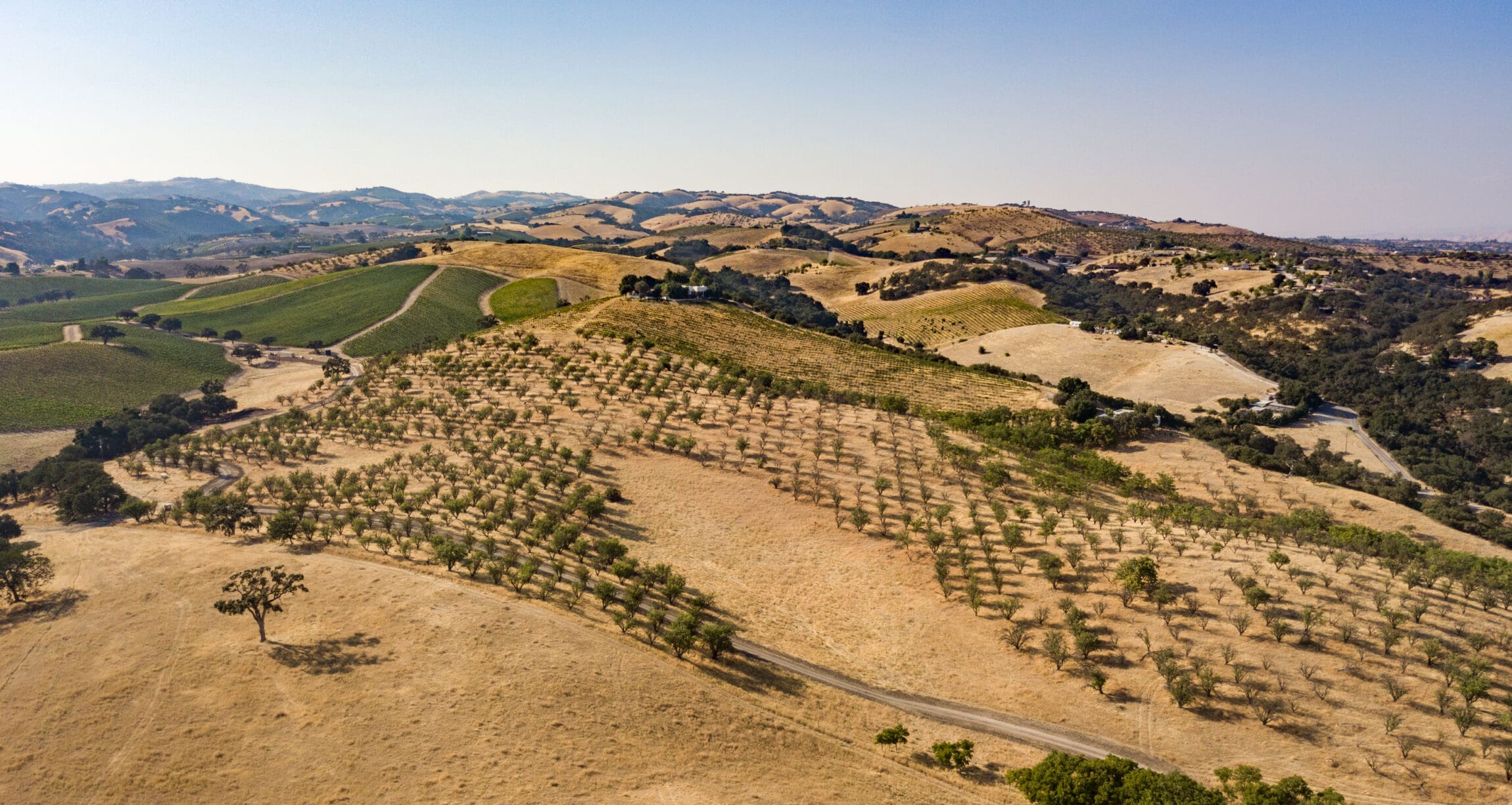 How to get to Paso Robles
Paso Robles is a three-and-a-half-hour drive from LA, while Amtrak offers scenic Surfliner or Coast Starlight routes at roughly five and a half to six hours for those travelling by train. While a car provides greater flexibility for exploring remote vineyards and nearby towns, there are plenty of taxis available for those visiting without a vehicle.
Where to stay in Paso Robles
There is no shortage of places to stay in Paso Robles, including private villas with vineyard views and chef hosted dinners (try The Canyon Villa) to bed and breakfasts in the heart of wineries, such as Kindred Oak Farm. Scenic rentals are dotted throughout, nestled in olive farms and wine estates. But for those seeking added service and amenities, choose from one of these recommended hotels.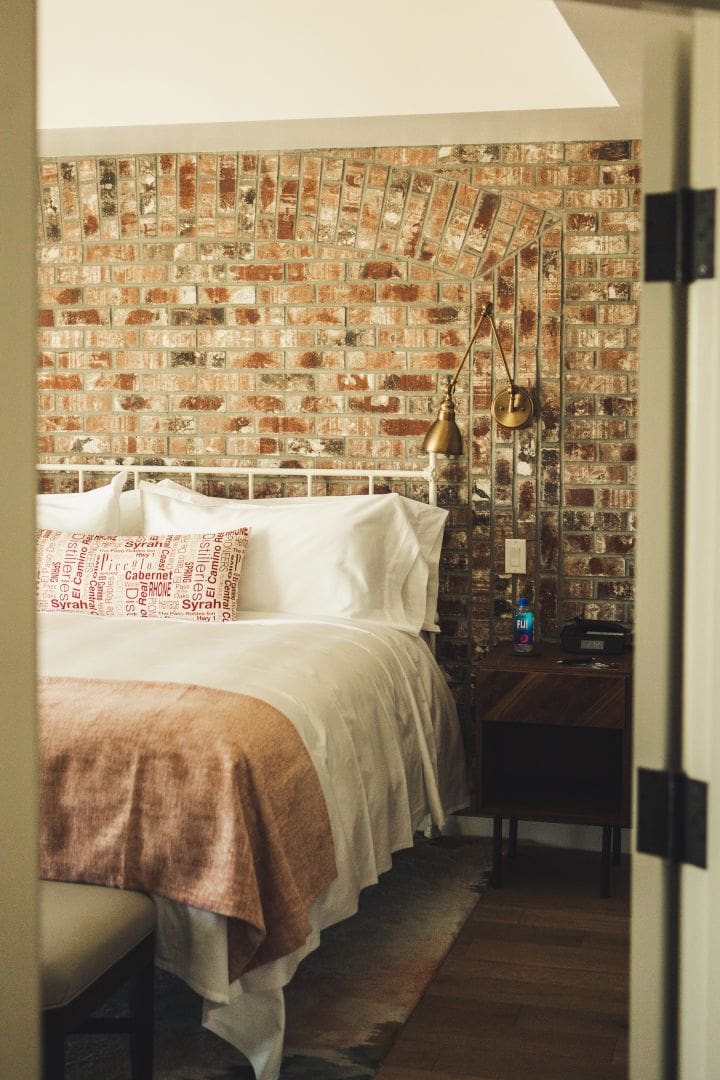 The best hotels in Paso Robles
The Piccolo
Best for: Travelling with friends
Location: 600 12th Street, Paso Robles, CA 93446
Price: Rooms from 323 USD
The latest addition to the Martin Resorts family, whose portfolio also includes the historic Paso Robles Inn, The Piccolo is a modern boutique hotel in downtown Paso. It's where you'll find Paso Robles' only rooftop bar in downtown, with live music on select evenings. You can also store your bottle haul in dedicated wine lockers for guests.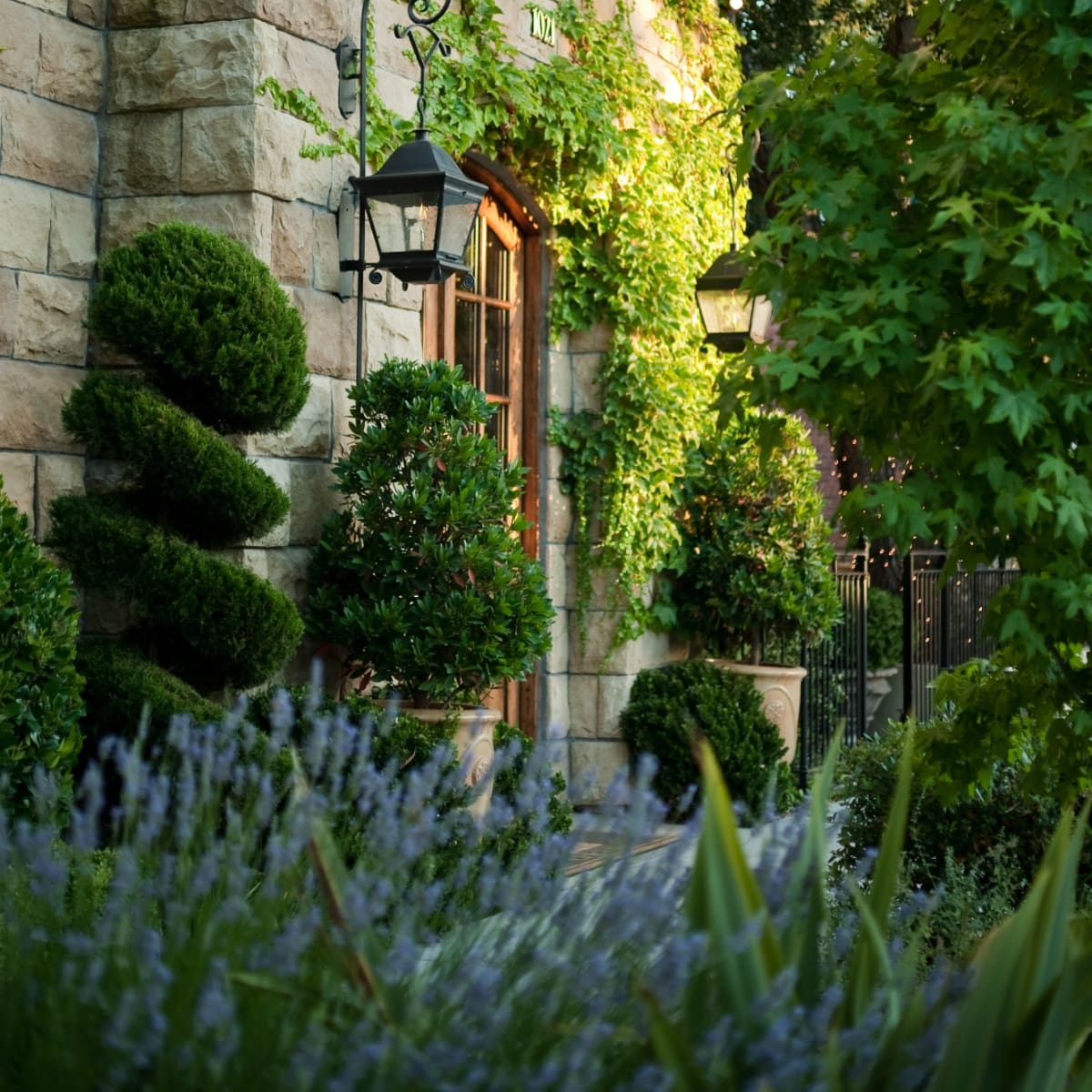 Hotel Cheval
Best for: Exploring downtown
Location: 1021 Pine Street, Paso Robles, CA 93446
Price: Rooms from 460 USD
This charming equestrian-themed and pet-friendly boutique hotel is ideal for those looking to explore downtown by foot. It features 16 rooms with playful touches like a library with a gourmet candy bar, a s'mores butler, and complimentary cookies from local cookie stop Brown Butter Cookie Company. The on-site lounge is a good stop for starting the night off with cocktails and small shared bites, while customised wine tours are also available for guests.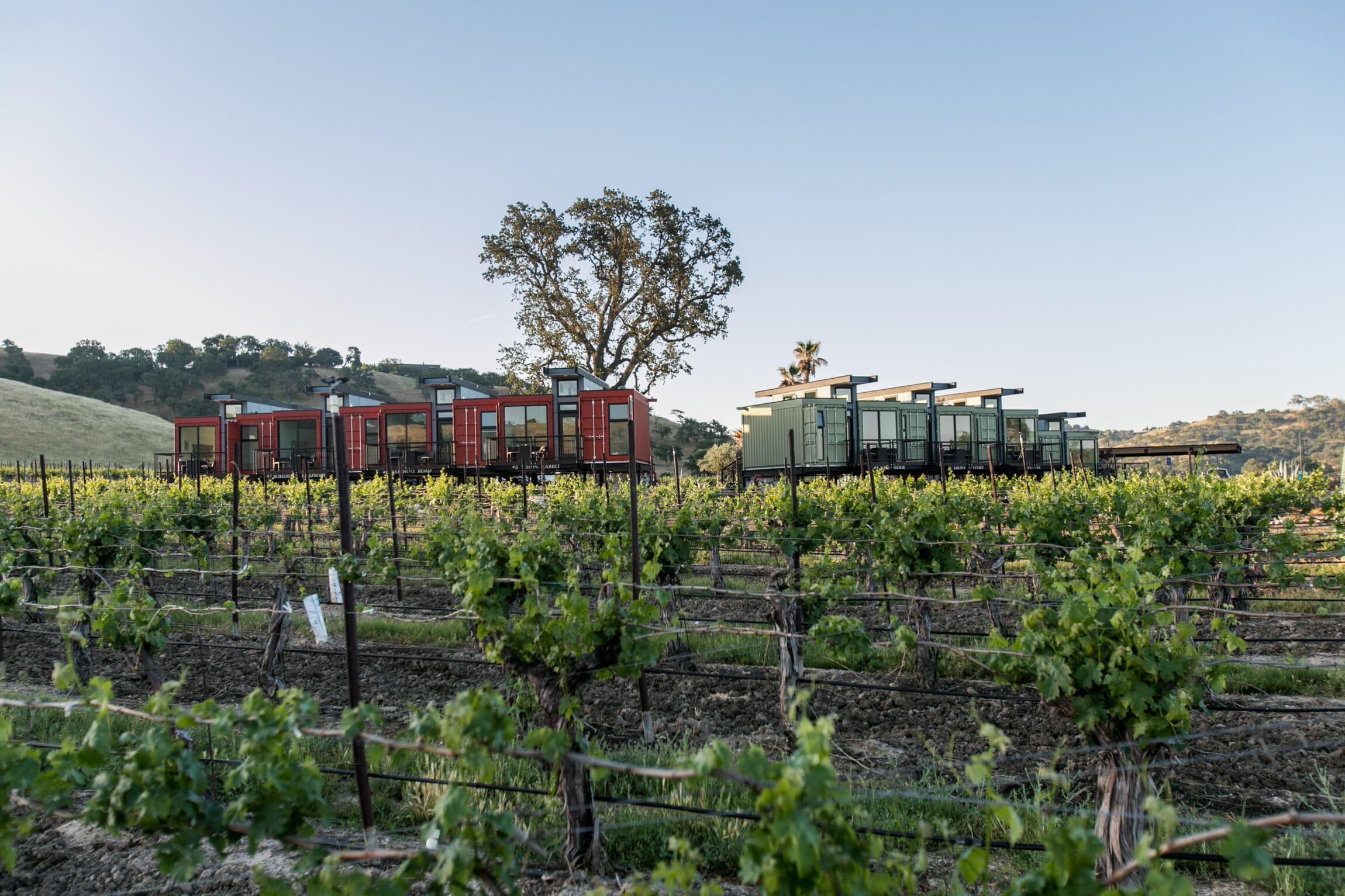 Geneseo Inn
Best for: Vineyard Stays, Couples
Location: 7350 Linne Road, Paso Robles, CA 93446
Price: Rooms from 320 USD
At Geneseo Inn, repurposed shipping crates form modern rooms, with vineyard views over CASS Winery, spread across the estate's 145 acres. Explore the grounds by bike, which you can rent at 25 USD per hour, and visit the alfresco tasting room to enjoy red and white wine selections, wood-fired pizzas, or charcuterie and cheese selections, beneath soaring oak trees.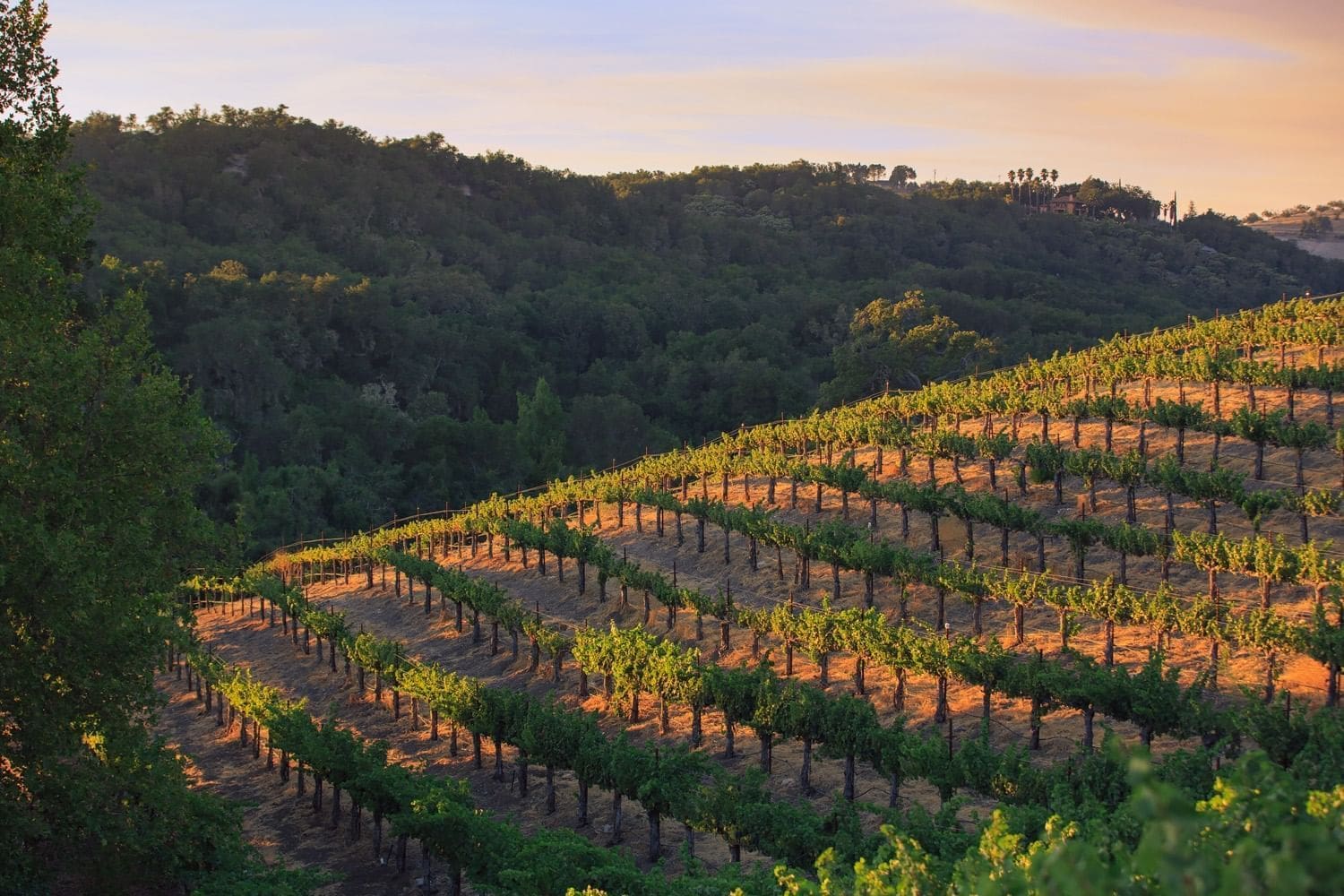 The best wineries in Paso Robles
Boasting more than 40,000 vineyard acres and 60 grape varieties, Paso Robles is famous today for its world-class wine scene. Sample some of California's best wines, backdropped by impeccable scenery.
Daou Vineyards and Winery
Best for: Sweeping vineyard views and accompanying bites
Location: 2777 Hidden Mountain Road, Paso Robles, CA 93446
Price: Tasting menu with five wines from 50 USD
Dao Vineyards matches smooth wines with astonishing views. The rolling estate is set atop an idyllic mountaintop, with a focus on Bordeaux-style blends. Daily tastings are available for parties of up to six with a range of five wines, while an accompanying menu includes signature charcuterie boards of artisanal cheeses, and labneh dips dotted with fresh mint and olive oil from the estate.
daouvineyards.com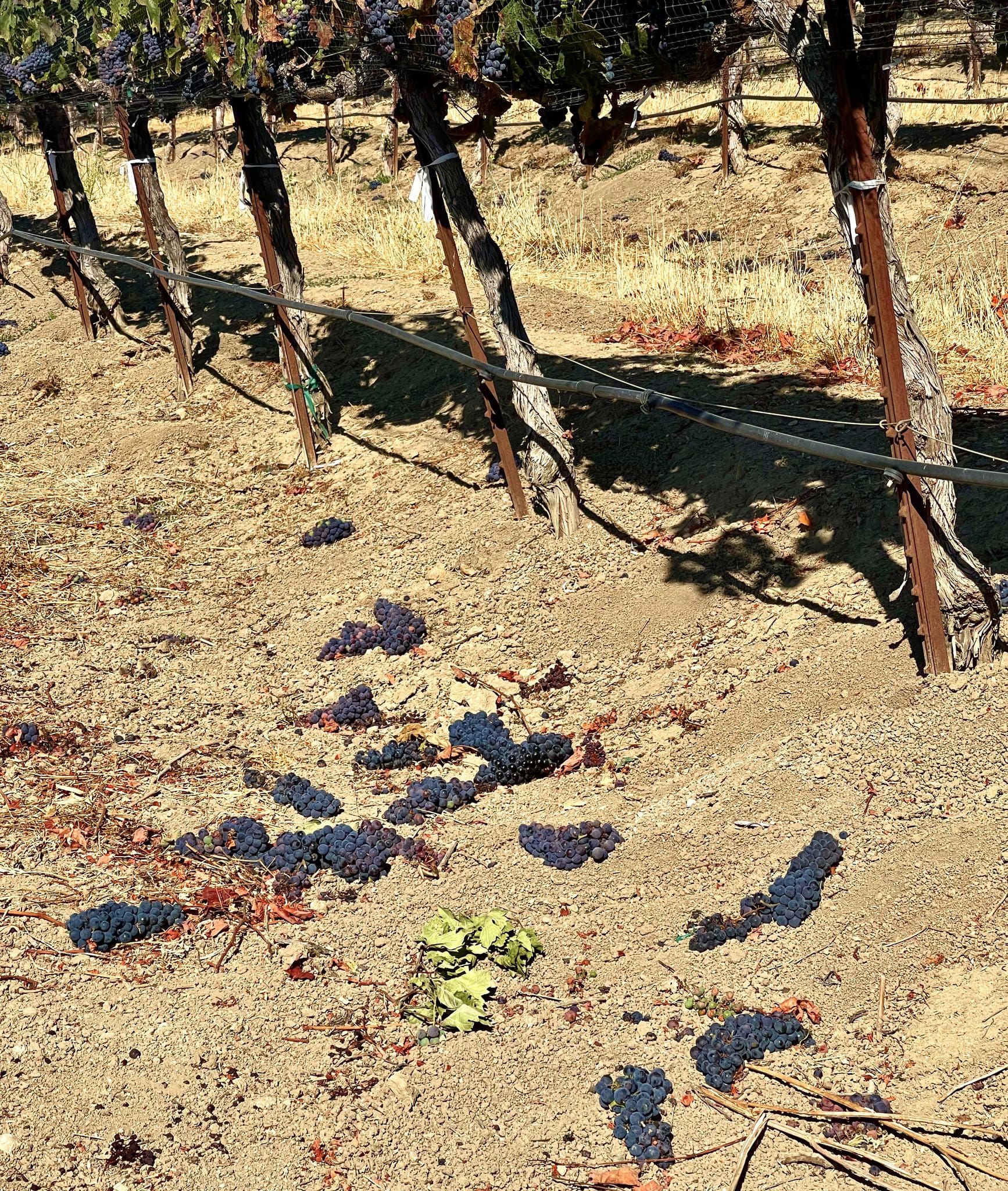 Oso Libre Winery
Best for: Reds with a burger
Location: 7383 Vineyard Drive, Paso Robles, CA 93446
Price: Tasting menu with five wines from 20 USD
Oso Libre is a winery and a sustainable ranch, where sheep, alpaca, and black Angus cattle graze its grounds and help cultivate its vine rows. The winery is noted for producing artisanal selections in limited quantities, from Bordeaux and Rhone blends to dessert wines. The property also provides grass-fed cuts for purchase at its tasting room and freshly cooked Angus burgers on select Saturdays.
osolibre.com
Eberle Winery
Best for: History lovers
Location: 3810 CA-46, Paso Robles, CA 93446
Price: Complimentary tastings and tours, reserve cave tour and tasting for 25 USD
Eberle Winery has been purveying nationally acclaimed and award winning wines for more than 40 years, and is one of few wineries where you'll still find complimentary tastings. The winery features an underground network of caves spanning close to 17,000 sq feet, with short cave tours accompanying tastings and VIP cave rooms available for private visits.
eberlewinery.com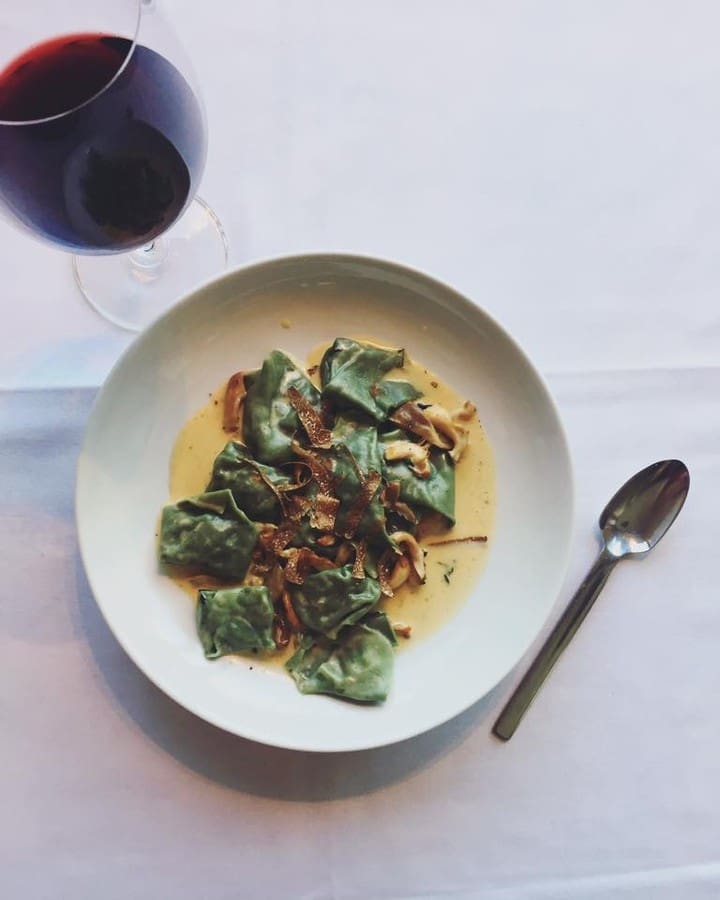 The best restaurants in Paso Robles
After a day of walking, wine tasting and cheese boards, sit down for a meal at one of Paso Robles' renowned restaurants.
Il Cortile
Best for: Pasta lovers
Location: 608 12th Street #101, Paso Robles, CA 93446
Price: Mains from 27 USD
Il Cortile is a cosy, and romantic restaurant ideal for couples or smaller groups looking to enjoy handmade pastas and grilled seafood. The space is It's popular, so reservations are recommended. The wild boar ragu is a favourite, but any of its pasta dishes will impress, such as fettuccine with pork sausage, fennel and white wine are sure to impress. Round out your meal with a starter of grilled octopus, served with a spiced vinaigrette, and the creamy tiramisu for dessert.
ilcortileristorante.com
Fish Gaucho
Best for: Seafood-focussed Mexican fare and mezcal,Dinner with friends
Location: 1244 Park Street, Paso Robles, CA 93446
Price: Mains from 25 USD
Fish Gaucho is a lively cantina that matches gourmet Mexican fare with an extensive menu of more than 80 tequila and mezcal drinks. The atmosphere here is buzzing, soundtracked by lively Latin music. Select from popular plates such as short rib tacos topped with oaxaca cheese and spicy peppers to fish tacos made with local rock cod.
fishgaucho.com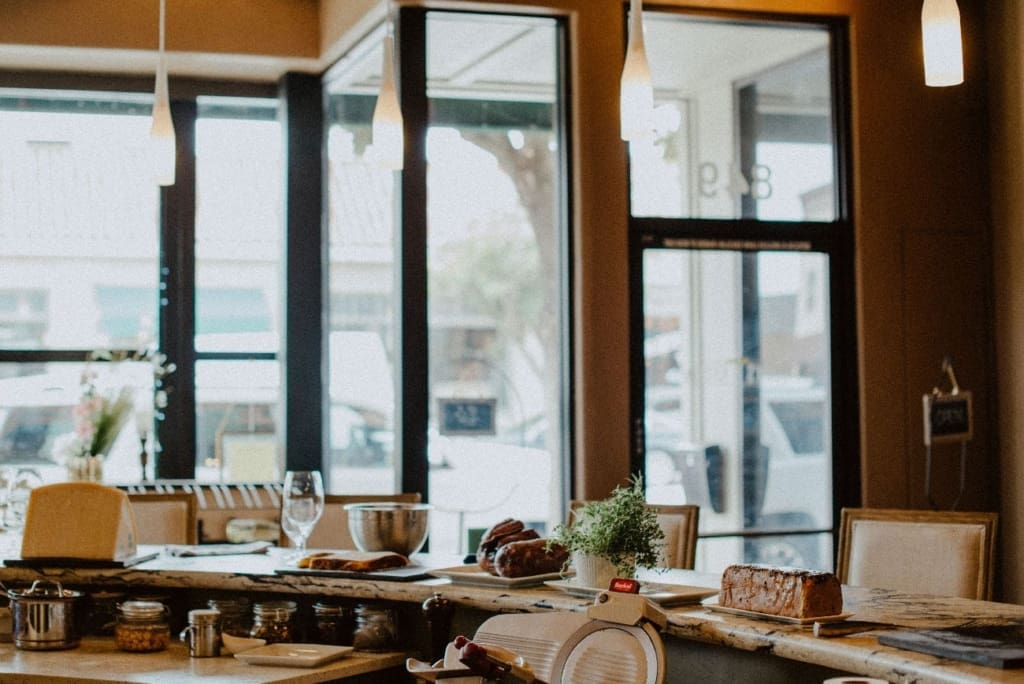 Somm's Kitchen
Best for: Intimate tasting menu
Location: 3075 Blue Rock Road Unit B, Paso Robles, CA 93446
Price: Tasting menu with global wine pairing for 145 USD
At Somm's Kitchen, chef Ian Adamo's artfully constructed plates take centre stage, served in an intimate setting that feels more like Adamo's private dining room than a restaurant. Each dish is meticulously crafted, with some taking days to prepare. Sit down at a curved 14-seat counter for a nine-course tasting menu matched by global wine pairings incorporating rare old world classics and local specialties.
sommskitchen.com

The best things to do in Paso Robles
Sensario Field of Lights
What: a large-scale immersive light display
Location: 4380 CA-46, Paso Robles, CA 93446
Price: From 87 USD
Sensario comprises an immersive 15-acre 'Field of Light' installation, which is the largest artwork in the world by artist Bruce Munro. Take an evening walk through a field lit by 100,000 stemmed, solar-powered fibre optic tubes, inspired by the way the desert flowers after a rainstorm. An adjacent installation, Light Towers, showcases 69 towers made up of thousands of illuminating wine bottles, continuing the dream-like display. Visitors can also enjoy live music and drinks as they explore.
sensoriopaso.com
Sampling local flavours in downtown
Beyond its wineries and tasting rooms, Paso Robles has a lively creative scene, led by its independent shops, tasting rooms, galleries, cafes and artisanal producers. Walk through downtown to sample smaller culinary favourites like like America's only 100 percent sheep milk's ice cream at Negranti Creamery, flavoured with local lavender, and global cheeses at Vivant Fine Cheese, featuring more than 150 selections. Gary Kramer Guitar Cellars is a music museum of custom and rare guitars, accompanied by a shop selling olive oils and wines.
Olive oil farm visits and tastings
Paso Robles and its surrounding area are famed for its olive groves. Award-winning wine producers include Olivas de Oro, where you can embark on an on-site tasting of flavoured oils and vinegars, while 15 minutes outside of Paso Robles sits San Miguel Olive Farm, which has scooped an array of accolades for its polyphenol-rich olive oils. Driving out to sample buttery olive oil, as well as having the opportunity to harvest your own olive oil in the autumn, makes for a memorable experience, but if you can't make the drive, you'll often find owner Richard Meisler offering tastings at the Allegretto resort and hotel.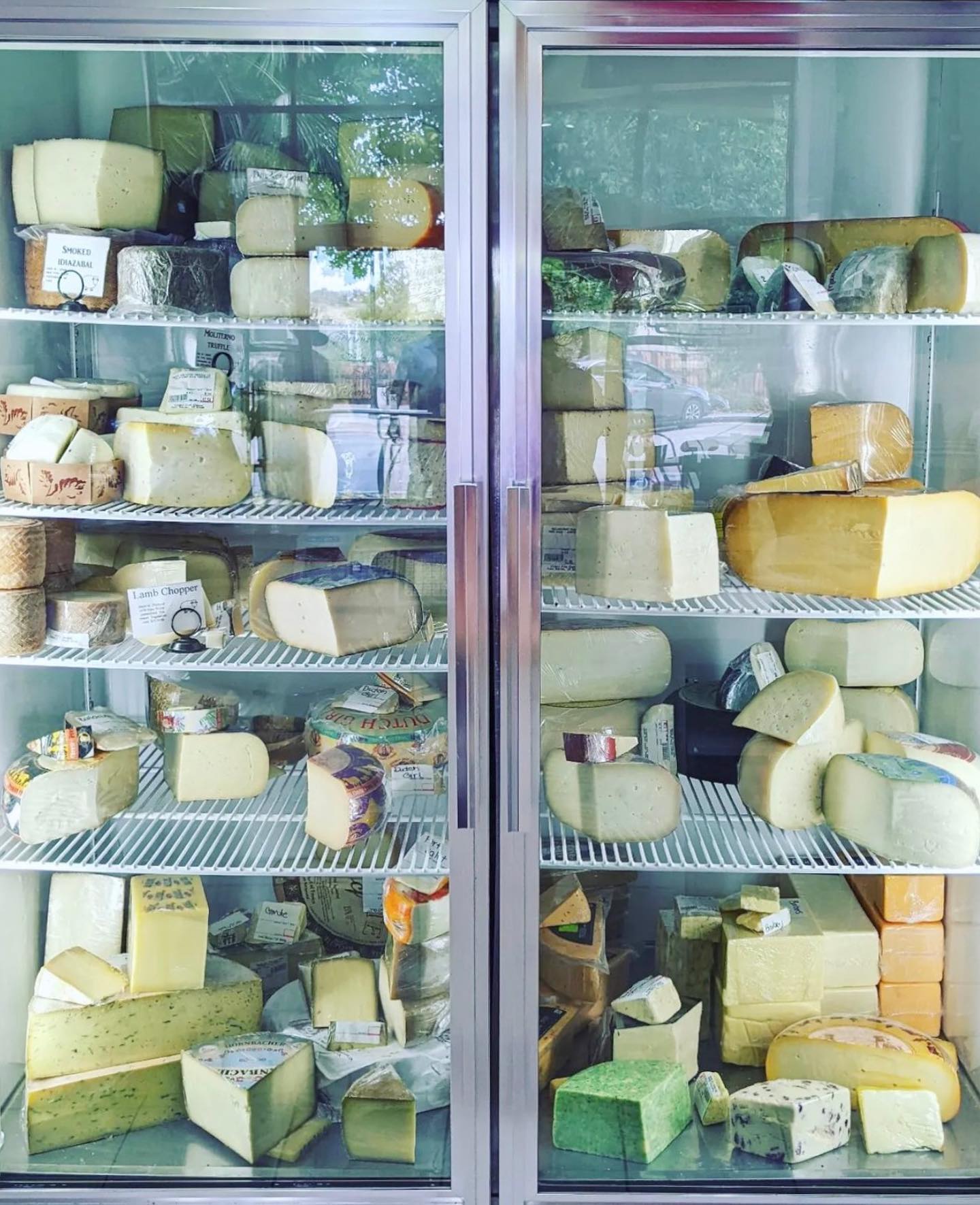 JOIN US FOR THE JOURNEY
Subscribe to the newsletter
City guides, culture, photography and ideas, with expert analysis on the biggest stories in travel