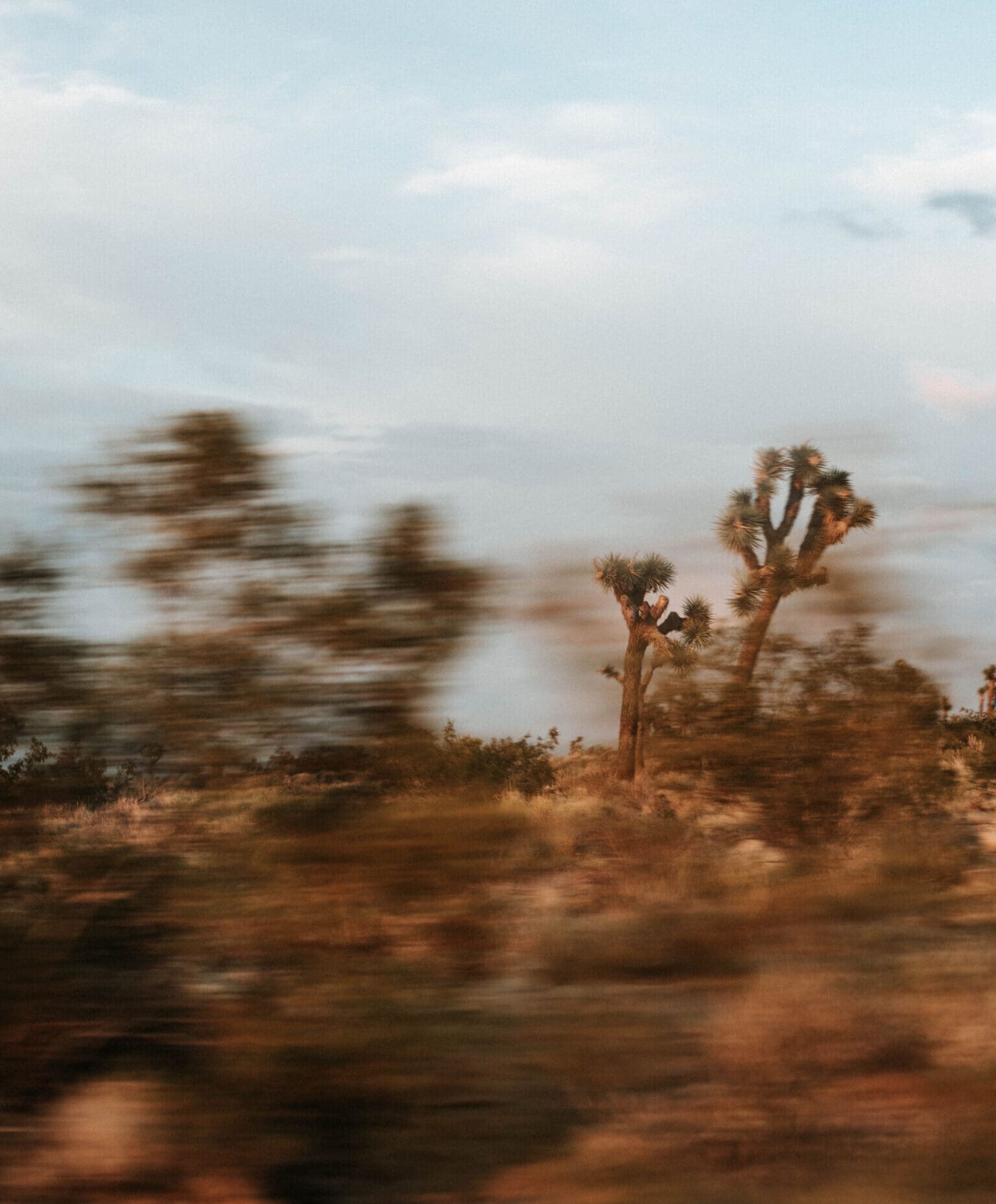 A guide to Joshua Tree, California's desert destination
Last updated: January 17, 2023
From hiking in the world-famous national park to live music, art galleries and Airstream caravans, live out your desert dreams in Joshua Tree, California
Joshua Tree's otherworldly landscape has been attracting a heady mix of creatives, outlaws, hipsters and free spirits for years. A two-hour drive through epic scenery from Los Angeles, or a 45-minute one from Palm Springs, makes this high desert outpost the perfect southeast Californian weekend retreat. It combines the great outdoors with independent shops, bars and boutique hotels, abandoned Old West towns, buzzing live music venues, and restorative holistic retreats. Here are the best things to do on a sun-soaked weekend in Joshua Tree.
Where to stay in Joshua Tree
Almost everyone in Joshua is a creative with an Airbnb side hustle, which is either a blessing or a curse, depending on your viewpoint. However, one thing's for sure: with more than 2000 properties listed on Airbnb and Vrbo in Joshua Tree and the nearby Yucca Valley, the short-term rental market is jam-packed with options. But if you would prefer some service with your stay, these are the best hotels, motels, camps and trailer parks in and around Joshua Tree.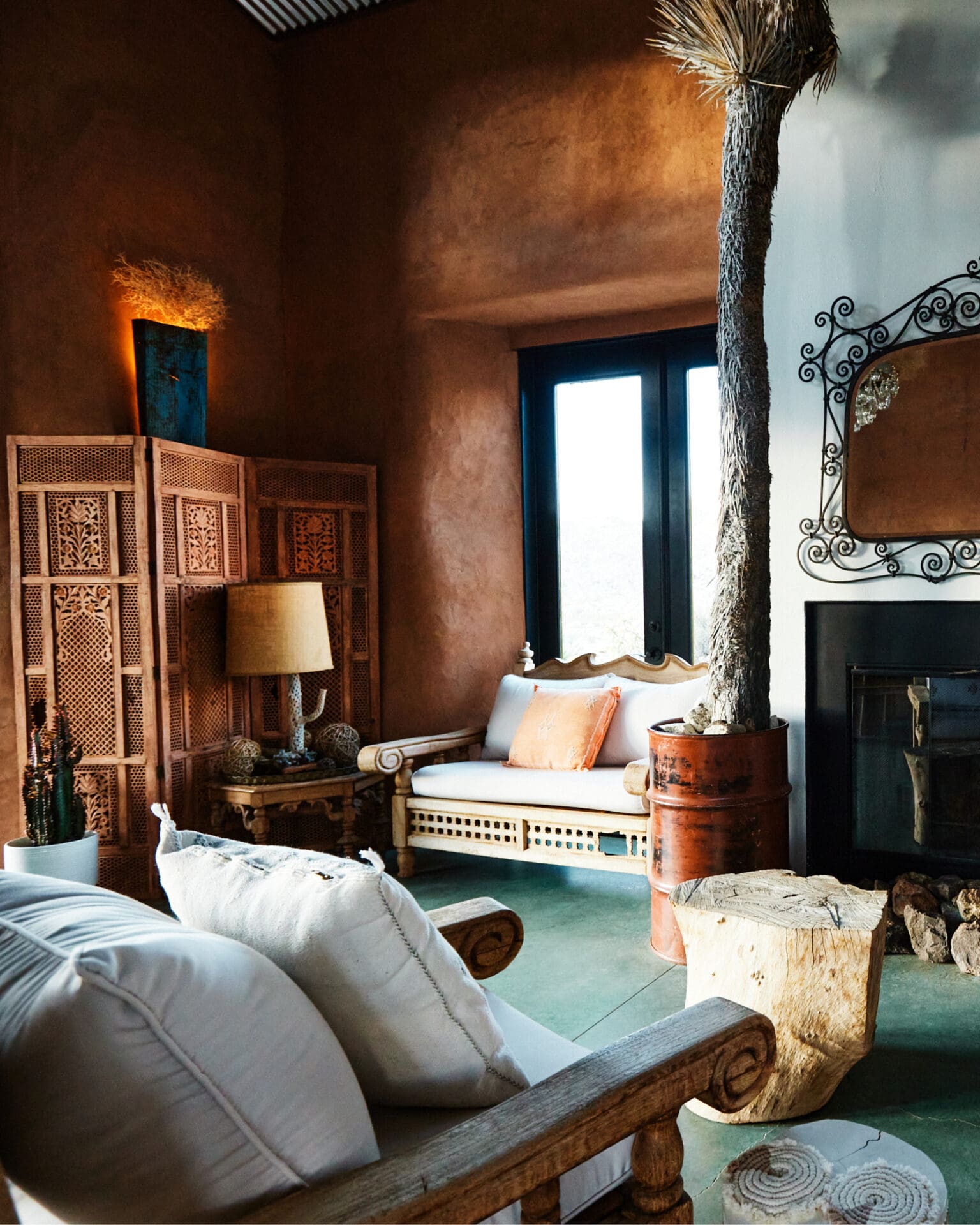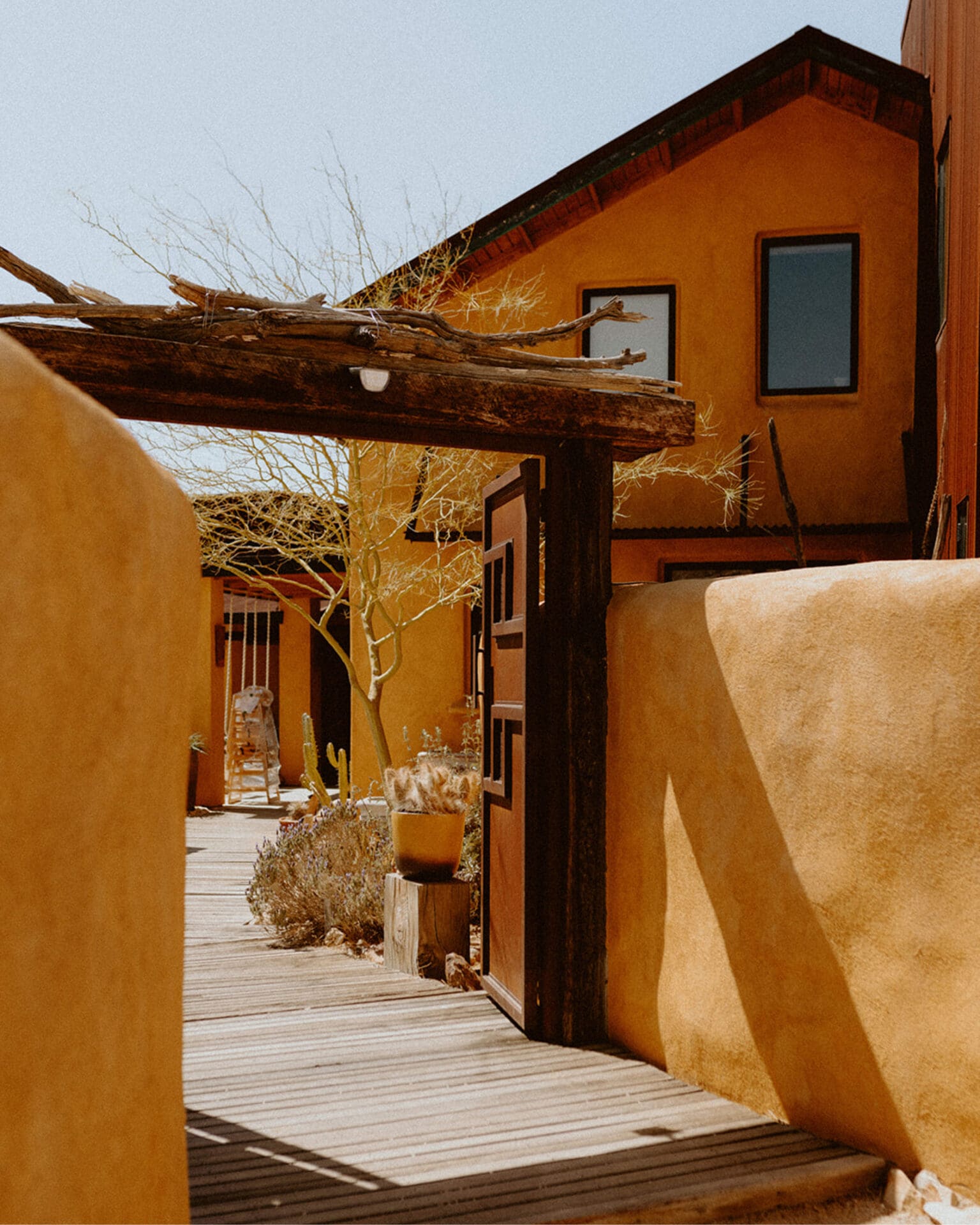 Sacred Sands
Best for: Getting away from it all
Location: 63155 Quail Springs Road, Joshua Tree, CA 92252
Price: Rooms from 380 USD
Sometimes, all you need from a minibreak is to escape the world for a few delicious days and sleep out under the stars. Do this in style at the eco-friendly Sacred Sands retreat, hidden down a dusty dirt road close to the western entrance of Joshua Tree National Park. With just two rooms sleeping two people each, there's no danger of jostling for space here. Instead, you'll have an endless expanse of wilderness to roam. Rooms come with an alfresco cowboy bath and sumptuous meditation bed that's unapologetically open to the elements. It's where most guests choose to kip, although inside each guestroom there's also a king-sized bed and Moroccan lamps to crank up the zen factor.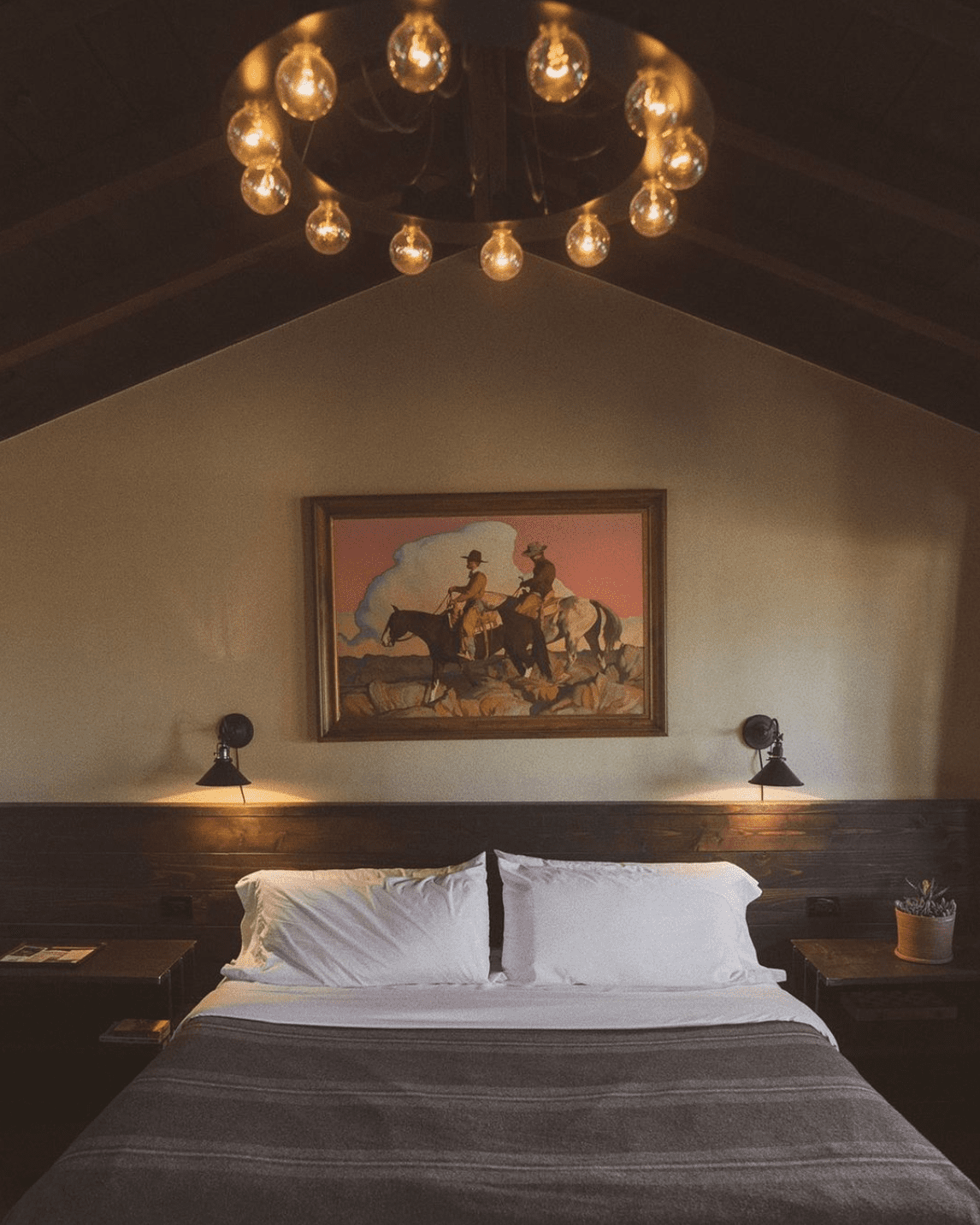 Pioneertown Motel
Best for: Living the cowgirl dream
Location: 5240 Curtis Road, Pioneertown, CA 92268
Price: Rooms from 195 USD
Embodying the spirit of the Old West, this funky motel stands at the entrance of Pioneertown, a remote western-themed community founded in the 1940s by Hollywood's rhinestone cowboys, including Roy Rogers (although nowadays, you're more likely to find photoshoots rather than shoot-em-ups in its saloon bars). Inside, the rustic motel stays true to the western theme, with Aztec throws and cowhide rugs, and rooms open up onto panoramic vistas of the desert. You're also within a short trot of Pappy & Harriet's for some smoking hot BBQ and live music.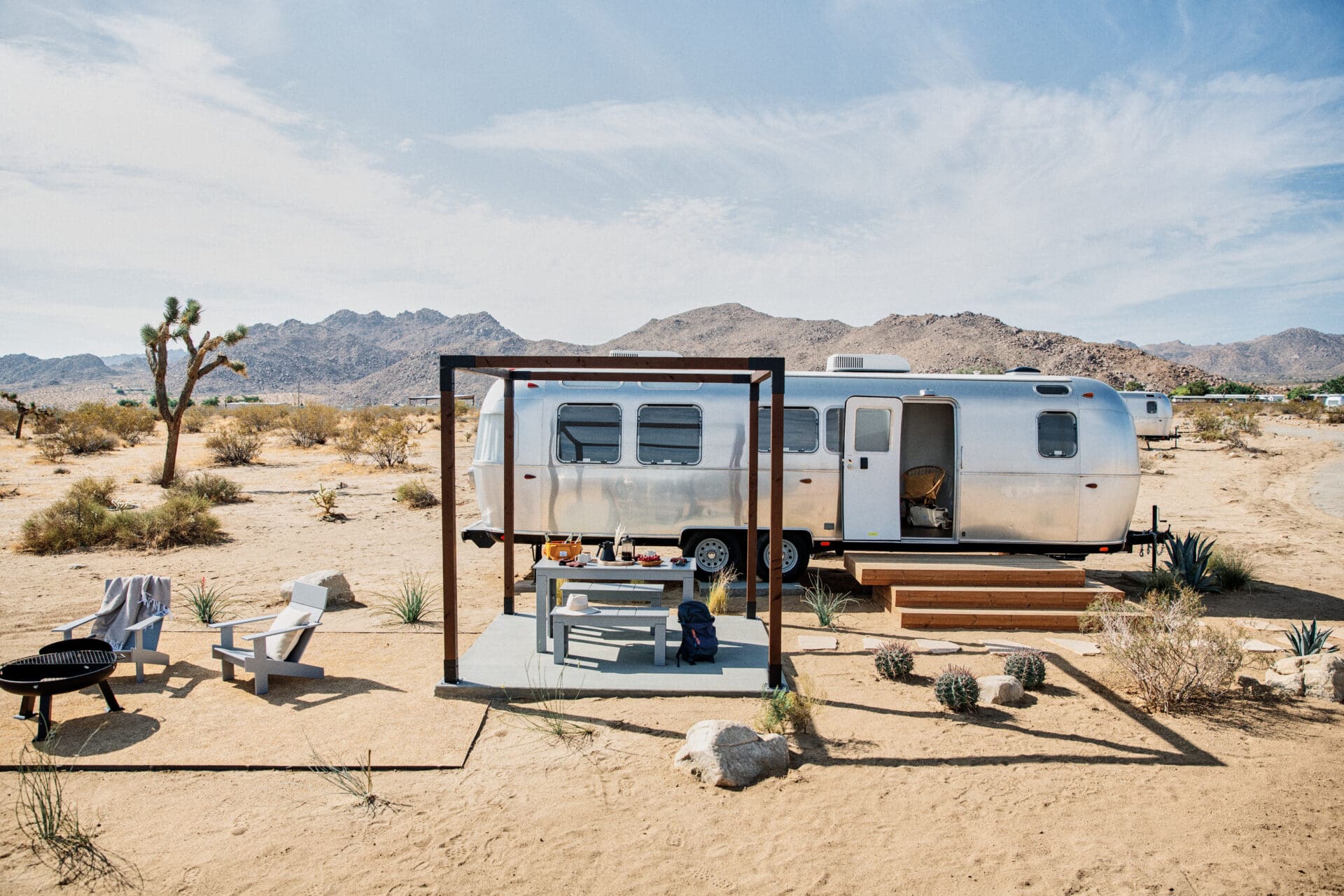 Autocamp Joshua Tree
Best for: Connecting to nature
Location: 62209 Verbena Road, Joshua Tree, CA 92252
Price: from 200 USD
A mile from downtown Joshua Tree, on the fringes of the national park, is this most luxurious of all trailer parks. Forty-seven gleaming silver bullet Airstream caravans come with all the bells and whistles one might expect from a boutique hotel stay, including high thread count bedding, and a nearby pool and clubhouse restaurant that serves up wholesome comfort food. It's an equally solid choice for a romantic, stargazing couple's break as it is for a family holiday, with a schedule of activities for kids that includes herbal medicine-making workshops. As night falls, you'll often find musicians out on the terrace, serenading guests under a blanket of twinkling stars.
The best restaurants and cafes in Joshua Tree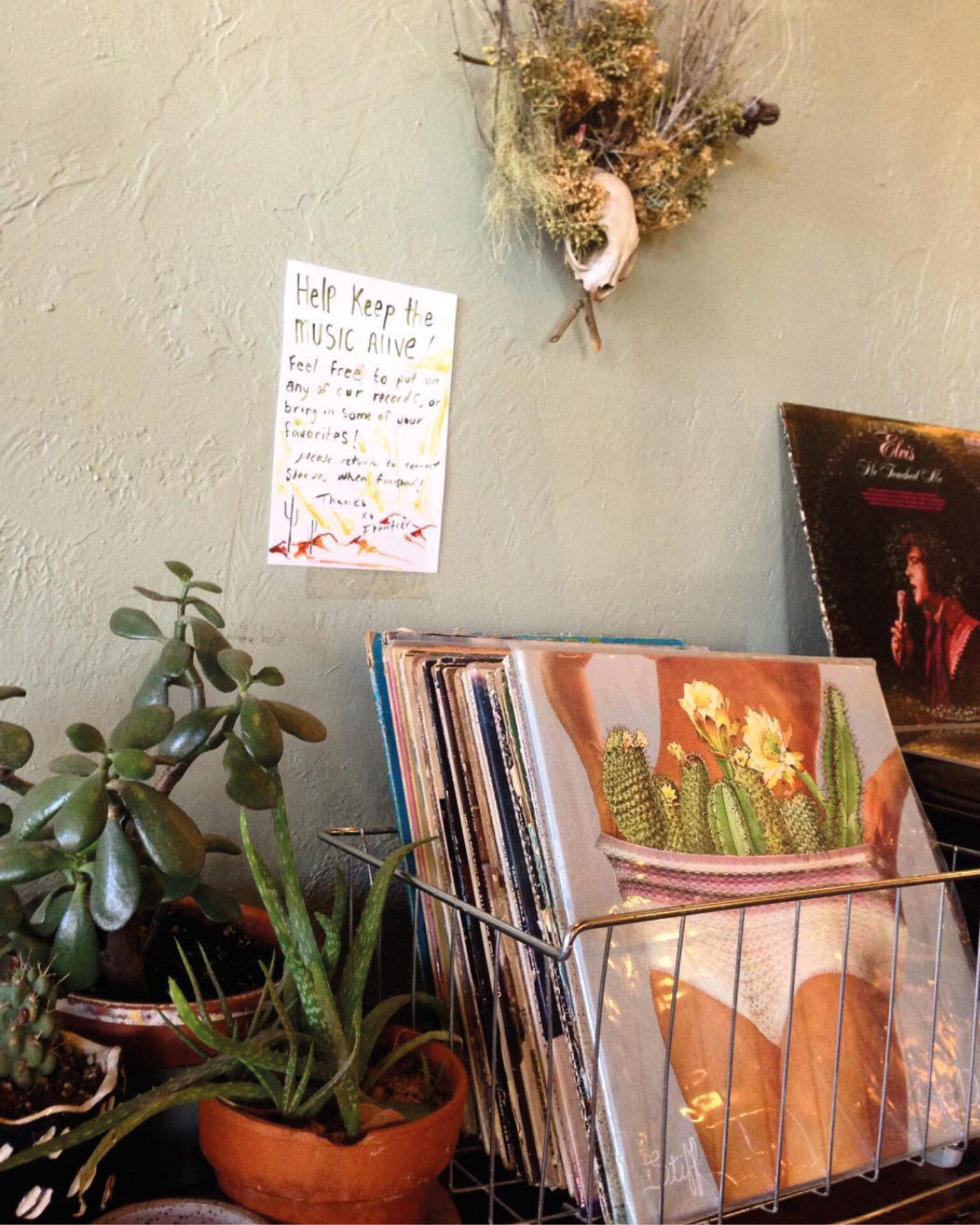 Frontier
Best for: Healthy eating and Joshua Tree's best coffee
Location: 55844 Twentynine Palms Highway, Yucca Valley, CA 92284
Price: Lunch around 15 USD, drinks from 4.50 USD
Looking for a health-conscious bite to eat in Joshua Tree? Frontier is an all-day cafe in the Mojave Desert with a focus on colourful rainbow salads, vegan baking, and speciality drinks such as emerald green matcha tea or beetroot, honey and cinnamon latte. There's tons of tables beneath its high ceiling, and local acts often perform live music on the small stage at the front of the cafe.
cafefrontier.square.site
La Copine
Best for: a destination restaurant in Joshua Tree
Location: 848 Old Woman Springs Road, Yucca Valley, CA 92284
Price: Plates from 10-29 USD
Off the beaten track, even by Joshua Tree's remote standards, La Copine is well worth making the 20-minute trek into the desert for its modest but perfectly executed menu. Highlights include the 'royal crumpet', which elevates the humble English staple to fine dining standards. Inside this former retro diner, the female owners put a big emphasis on sourcing locally from California's neighbouring farms. Arrive early if you're hoping for a lunchtime table at the weekend, when queues can snake across the porch.
lacopinekitchen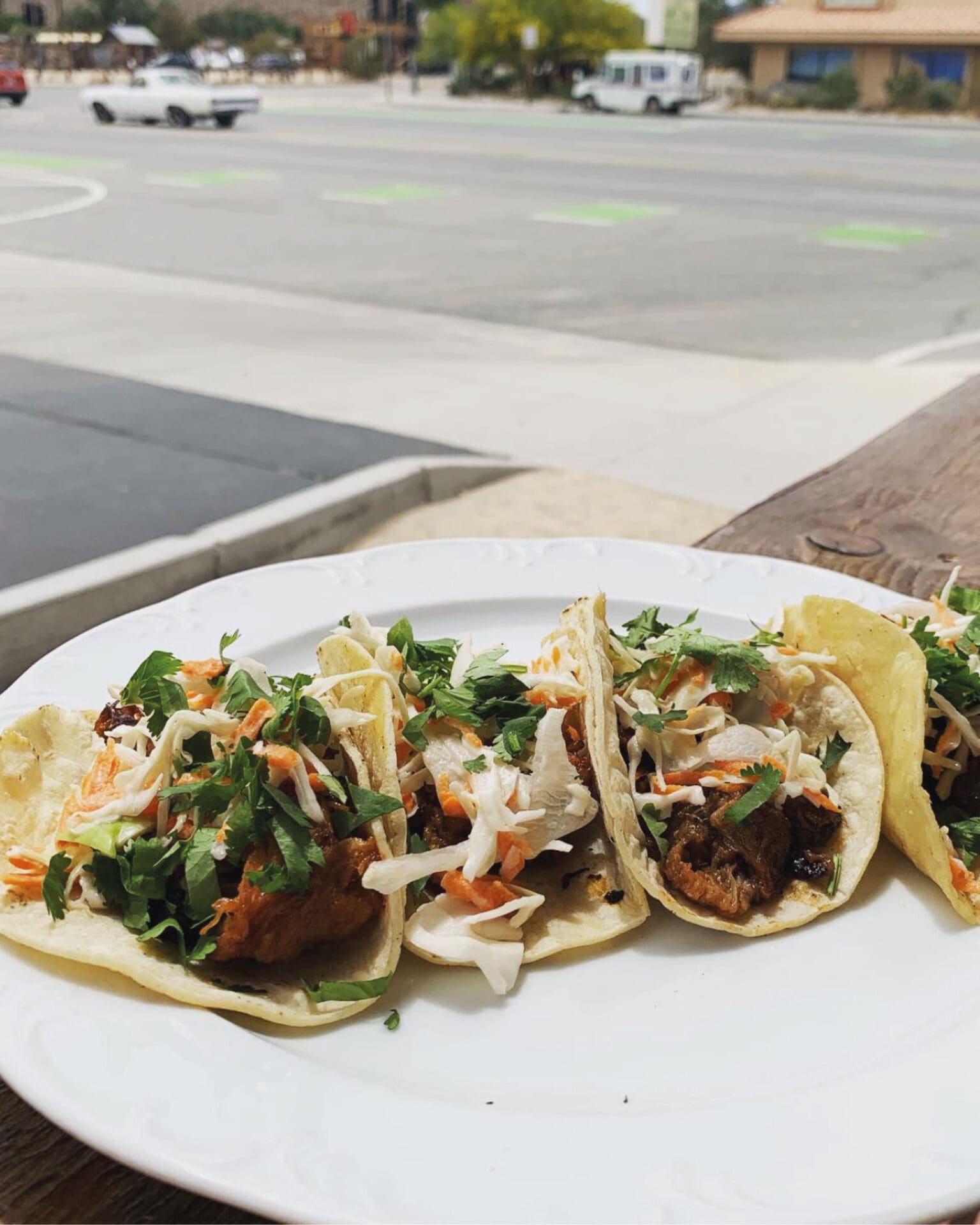 J T Country Kitchen
Best for: Keeping it local
Location: 61768 Twentynine Palms Highway, Joshua Tree, CA 92252
Price: Plates from 7.50-13 USD
After all that healthy dining, it's probably time for a plate of home cooked indulgence. Head to this low-key diner for biscuits and gravy or a sky-high stack of fluffy buttermilk pancakes. Loved by locals, this homely institution proudly boasts of being the longest continually running restaurant in Joshua Tree.
jtcountrykitchen.com
Where to see live music in Joshua Tree

Pappy & Harriet's Pioneertown Palace
Best for: Beats and BBQ
Location: 53688 Pioneertown Road, Pioneertown, CA 92268
Price: Drinks from 8 USD
This rootsy honky-tonk at the gateway to Pioneertown is the place to hear live music in Joshua Tree. Look beyond its spit-and-sawdust first appearances, as everyone from Paul McCartney to Peaches have performed here, joining the local talent who play here regularly throughout the week. Food is a fairly meaty affair, with pulled pork sandwiches and ranch-sized steaks, but there is a sprinkling of veggie options and a decent kid's menu. The drinks either lean into American craft beers or take inspiration from the surrounding landscape, such as the cactus flower cocktail made with an outrageously long pour of tequila.
pappyandharriets.com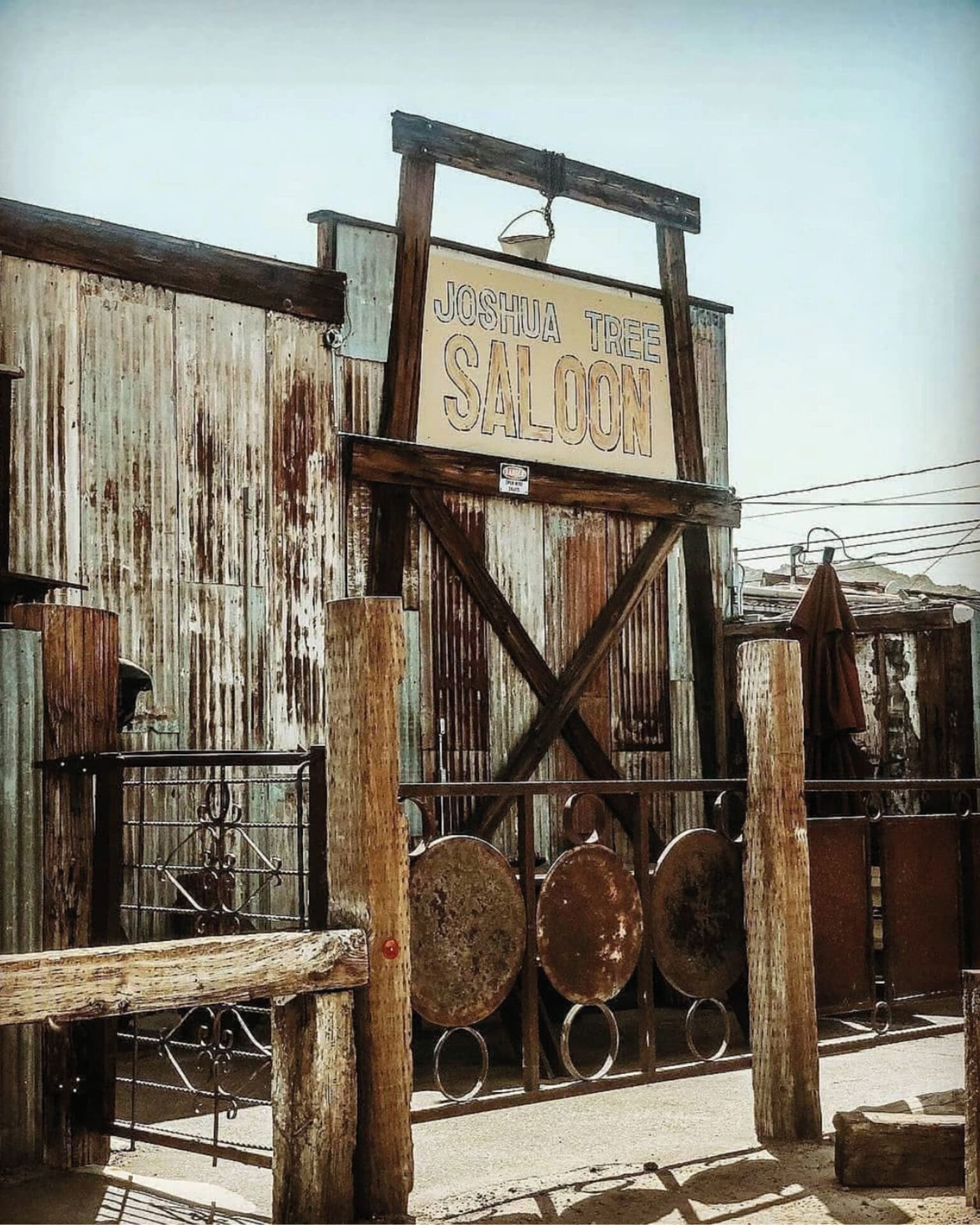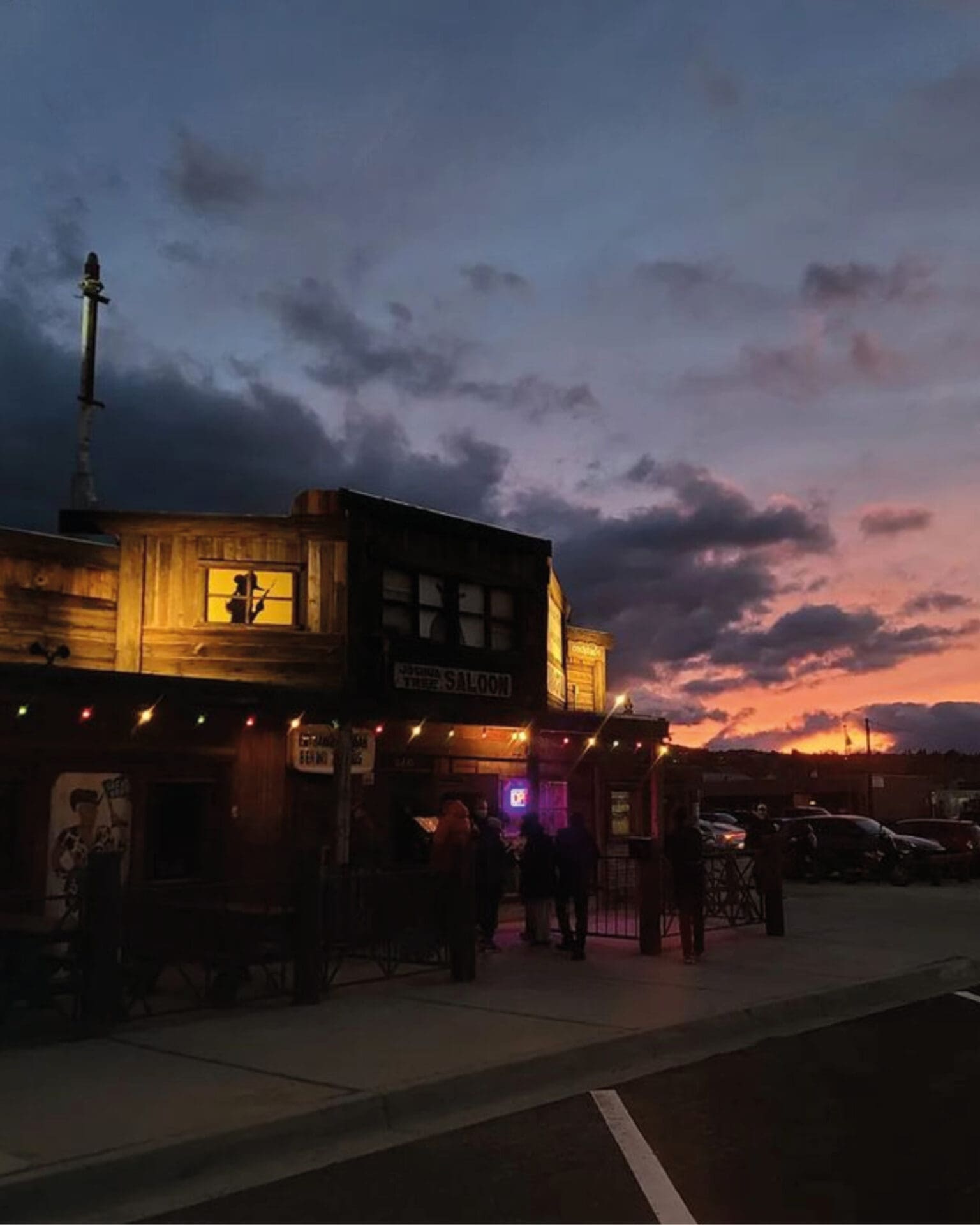 Joshua Tree Saloon
Best for: Dive bar lovers
Location: 61835 Twentynine Palms Highway, Joshua Tree, CA 92252
Price: Plates from 8-40 USD
In keeping with the frontier theme, this dusty dive bar attracts a curious mix of hardy hikers from the nearby park and locals who are here for the gigs (check in with the bar staff to find out who's gracing the stage that night). And for the fearless, there's even an open mic night on Tuesdays. The food and drink menus are as laidback as the decor, with burgers and tacos eaten out on the terrace.
joshuatreesaloon.com
The best things to do in Joshua Tree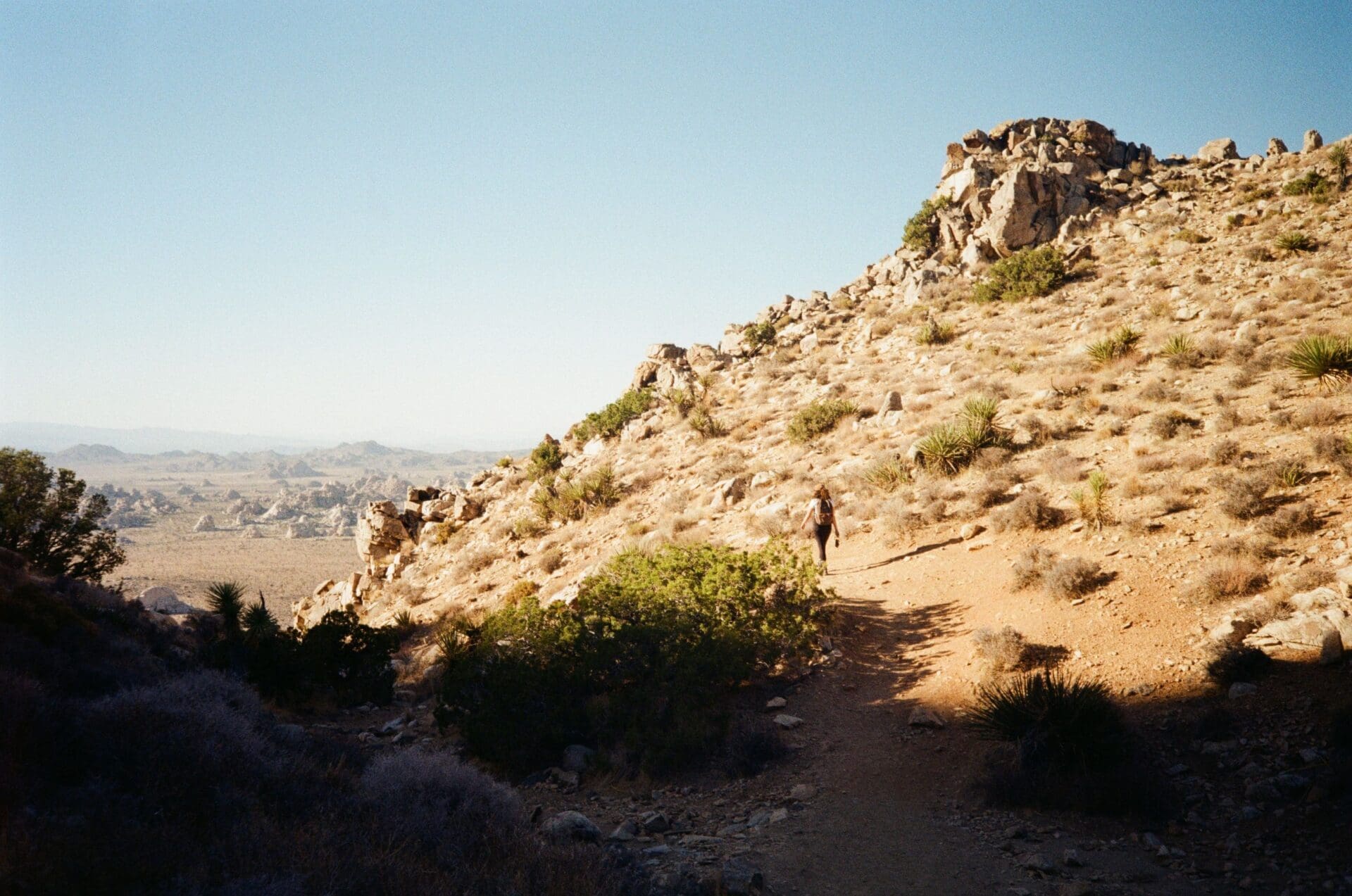 Hike the Joshua Tree National Park
The beauty of this iconic park is that it marries two distinct desert ecosystems: the Mojave and the Colorado, making it a diverse and fascinating landscape to delve into.
First-timers should drive from the visitor center to Lost Horse Valley in the beating heart of the park, where Cap Rock (made famous by cosmic cowboy Gram Parsons), Barker Dam and Hidden Valley trails make good hiking entry points for getting the lay of the land.
Among the impressive rock formations and flowering cacti, there are plenty of opportunities to spot the jewel in this park's crown: the soaring, Dr Seuss-like yaccas known as Joshua trees. The park is open year-round and is accessed with a 30 USD per vehicle or 15 USD per hiker entry fee. Joshua Tree's weather can reach tarmac-melting levels during the summer, so avoid the midday heat and visit later in the day for ringside seats to the fiery sunsets.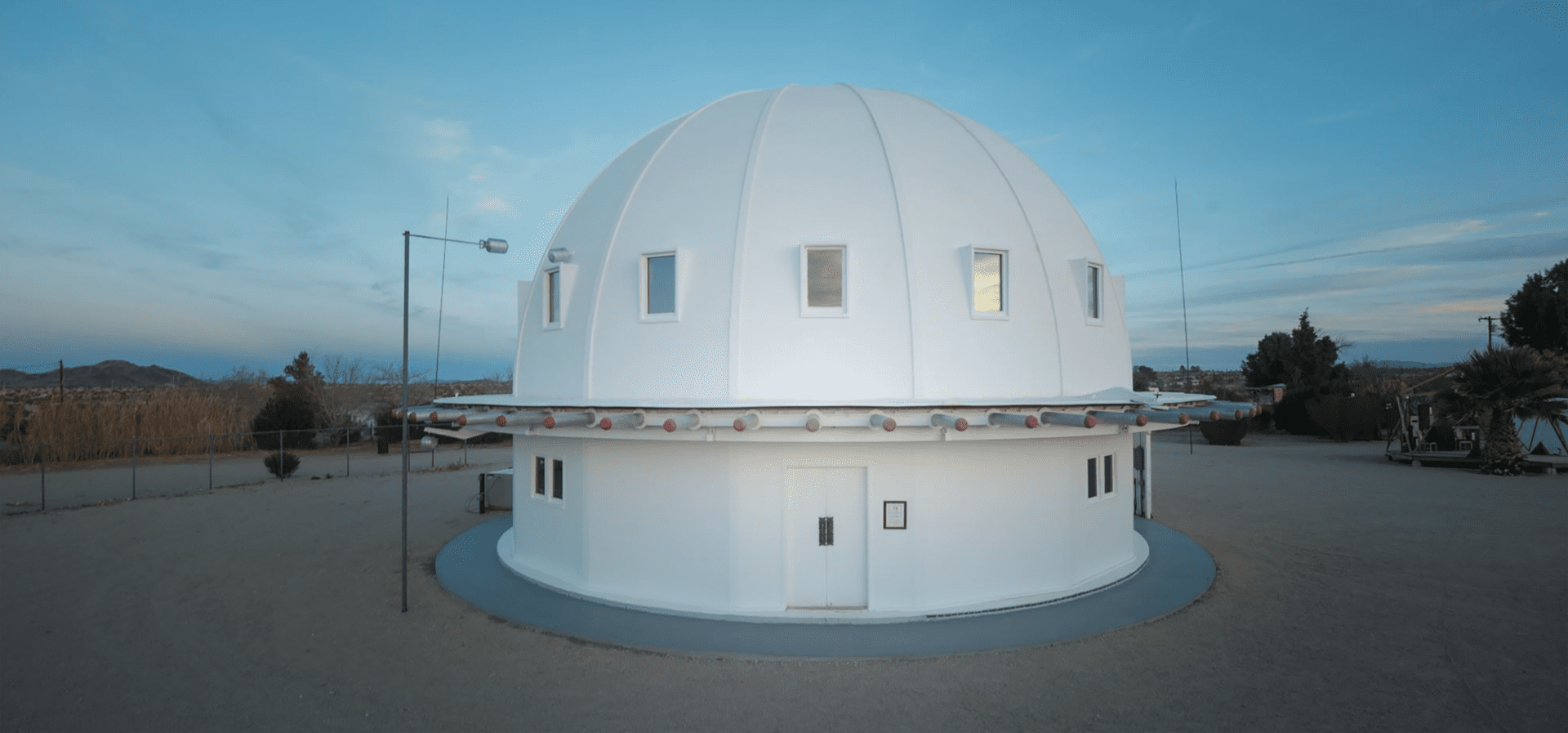 Chill out with a sound bath at Integration
The spiritual vibe is strong in Joshua Tree, so it's become a magnet for those seeking a dose of self-development. Integration is perhaps the most famous of Joshua Tree's holistic therapy offerings: housed in a distinctive domed structure, Integration hosts group sound bath sessions that deeply resonate with the body's chakras. They also host energy healing and full moon ceremonies at the Native American Spirituality Center.
.integratron.com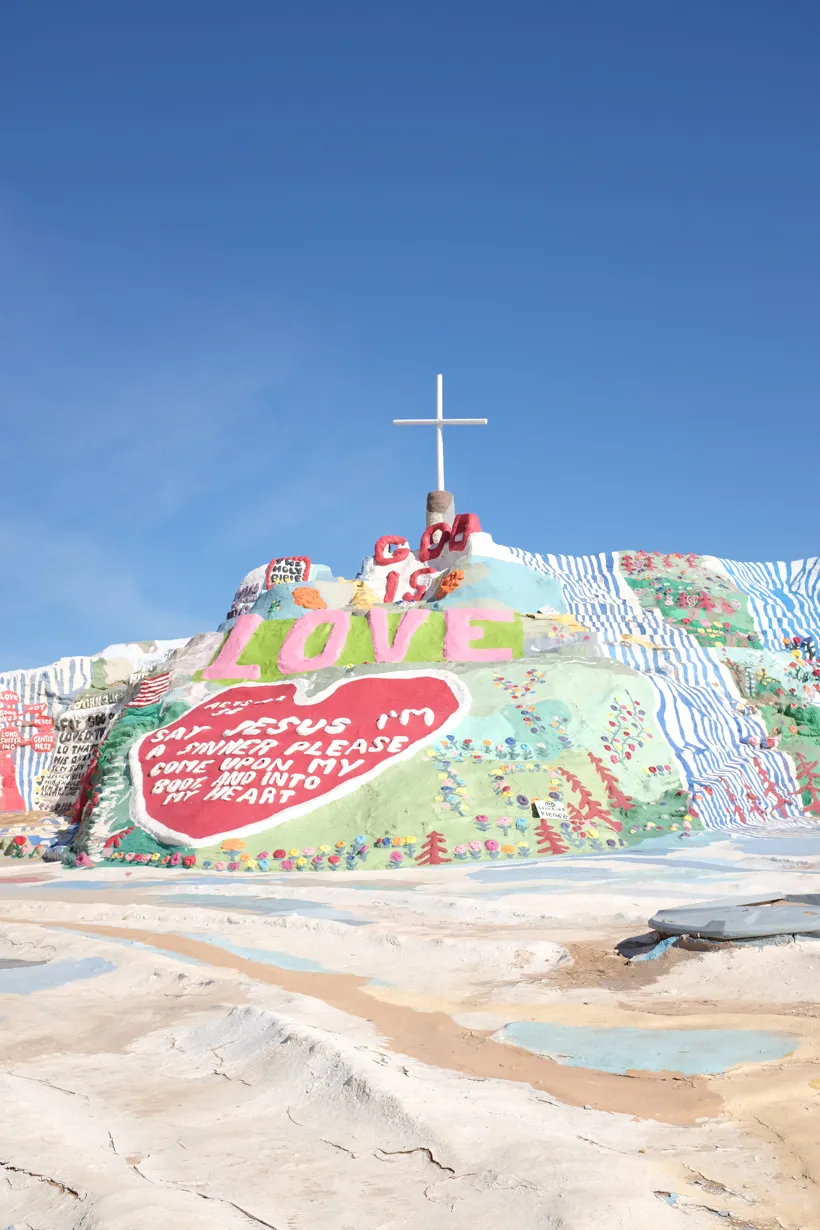 Visit Joshua Tree's eclectic galleries and installations
Throw a stone in Joshua Tree and you'll hit an artist. There's an impressive choice of indie-owned galleries including La Matadora, a dinky space in downtown Joshua that hosts post-modern exhibitions and artist talks, all with a strong community ethos.
Taking advantage of the seemingly endless desert landscapes, you'll also find public art sculptures dotted across the horizon including the recent arrival of South African artist Daniel Popper's Transmission sculpture, which rises 30 feet above Joshua Tree's sands. Be sure to also swing by at the slightly bizarre, but the highly photogenic, Salvation Mountain installation, a colourful hill-sized landmark by folk artist Leonard Knight.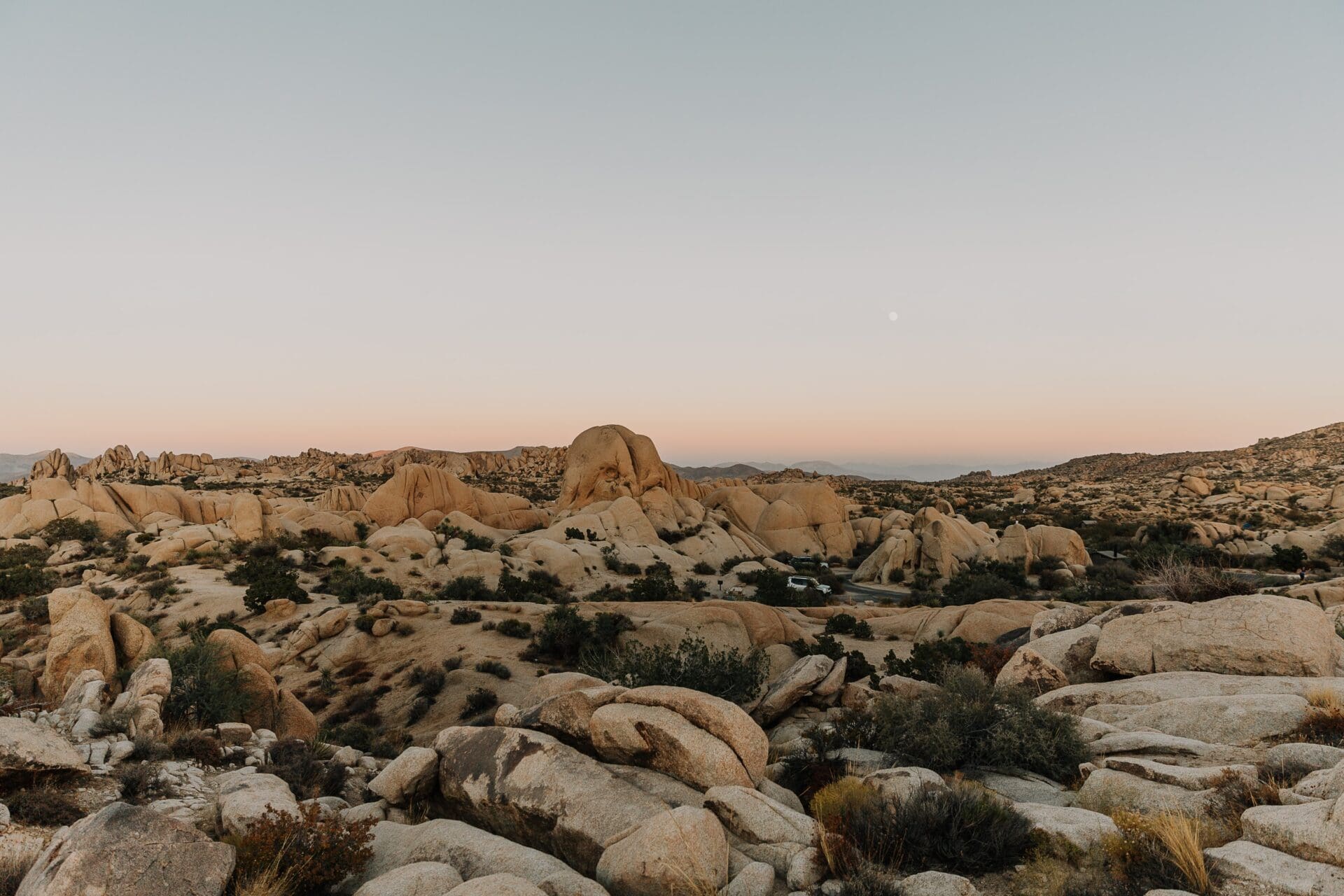 JOIN US FOR THE JOURNEY
Subscribe to the newsletter
City guides, culture, photography and ideas, with expert analysis on the biggest stories in travel