The most beautiful rooftop bars in Los Angeles
Looking for the best rooftop bars in Los Angeles that locals love? From cocktail bars on hotel terraces to trendy newcomers with mountain views, add these sky-skimming spots to your list
Last updated: May 22, 2023
Los Angeles' rooftop bars mix jaw-dropping views over the Hollywood Hills, expertly crafted cocktails and a generous dash of the city's trademark cool creative energy. Of course, Los Angeles is renowned for its sunshine and warm weather, and the bars and restaurants that perch atop the city's crop of beautiful hotels are undoubtedly the best places to cop an eyeful of soaring mountains and fairy light-festooned buildings both day and night.
From a sun-soaked terrace where you can dance to classic rock and country tunes to a citrus-fresh cocktail before dinner at one of Los Angeles' top restaurants, our curation of the best rooftop bars in LA is bound to wet your whistle.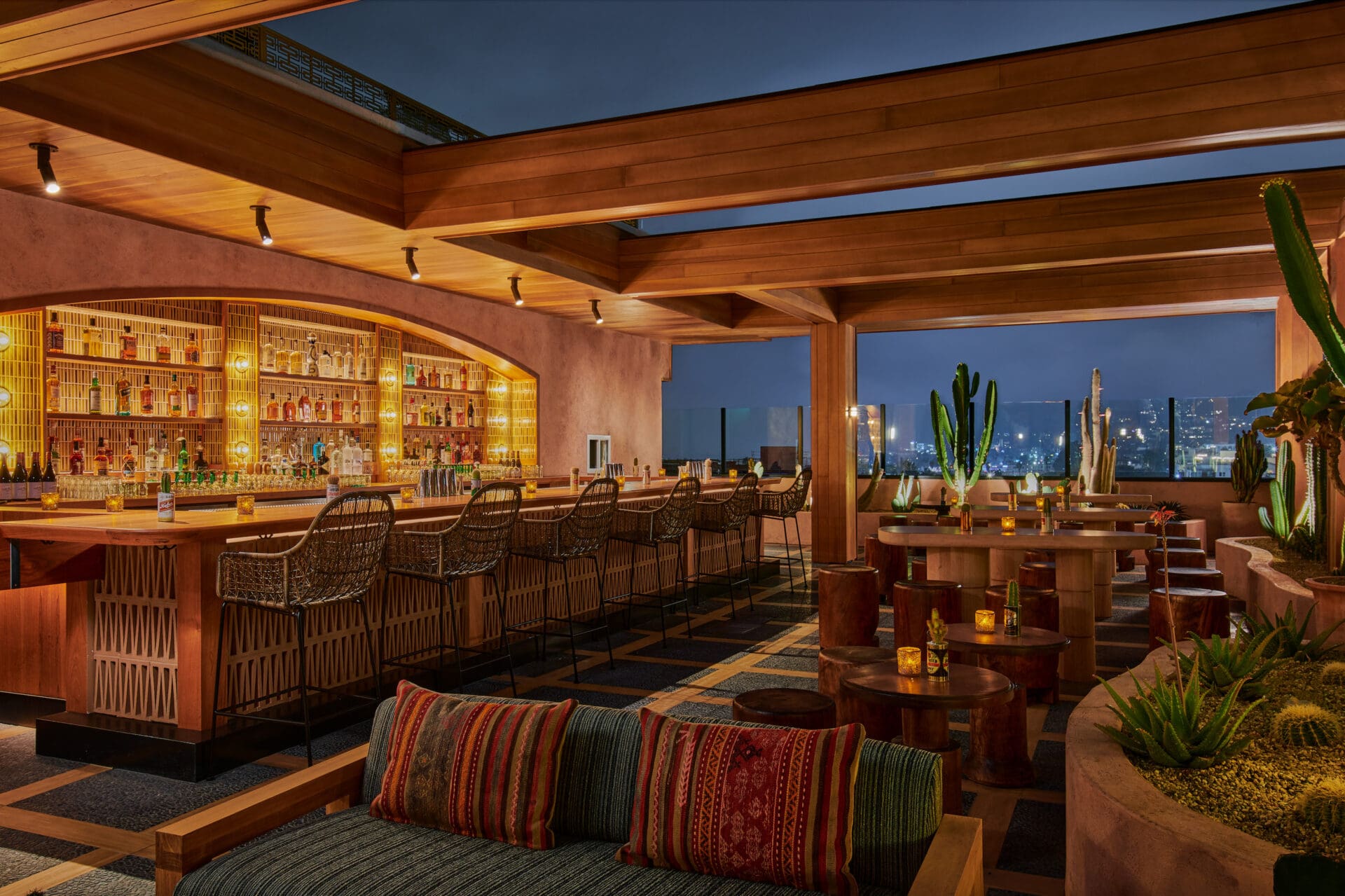 Desert 5 Spot
Best for: Dancing, country and rock and roll lovers
Location: 6516 Selma Avenue, Los Angeles, CA 90028 in Hollywood 
Price: Cocktails from 18 USD 
Desert 5 Spot is undoubtedly one of the best rooftop bars in Los Angeles for dancing, with classic rock and country tunes played by the Desert 5 House Band and a DJ that keeps the music going late into the night. The rooftop at the new Tommie Hollywood hotel is gloriously spacious, complete with room for mechanical bull rides on Saturdays, monthly line-dancing events, and 360-degree views over the Hollywood Hills and Downtown. There's plenty of seating to enjoy the views, while cacti, yucca, and vintage art and furniture makes you feel like you're in an upscale desert in the west.
desertfivespotla.com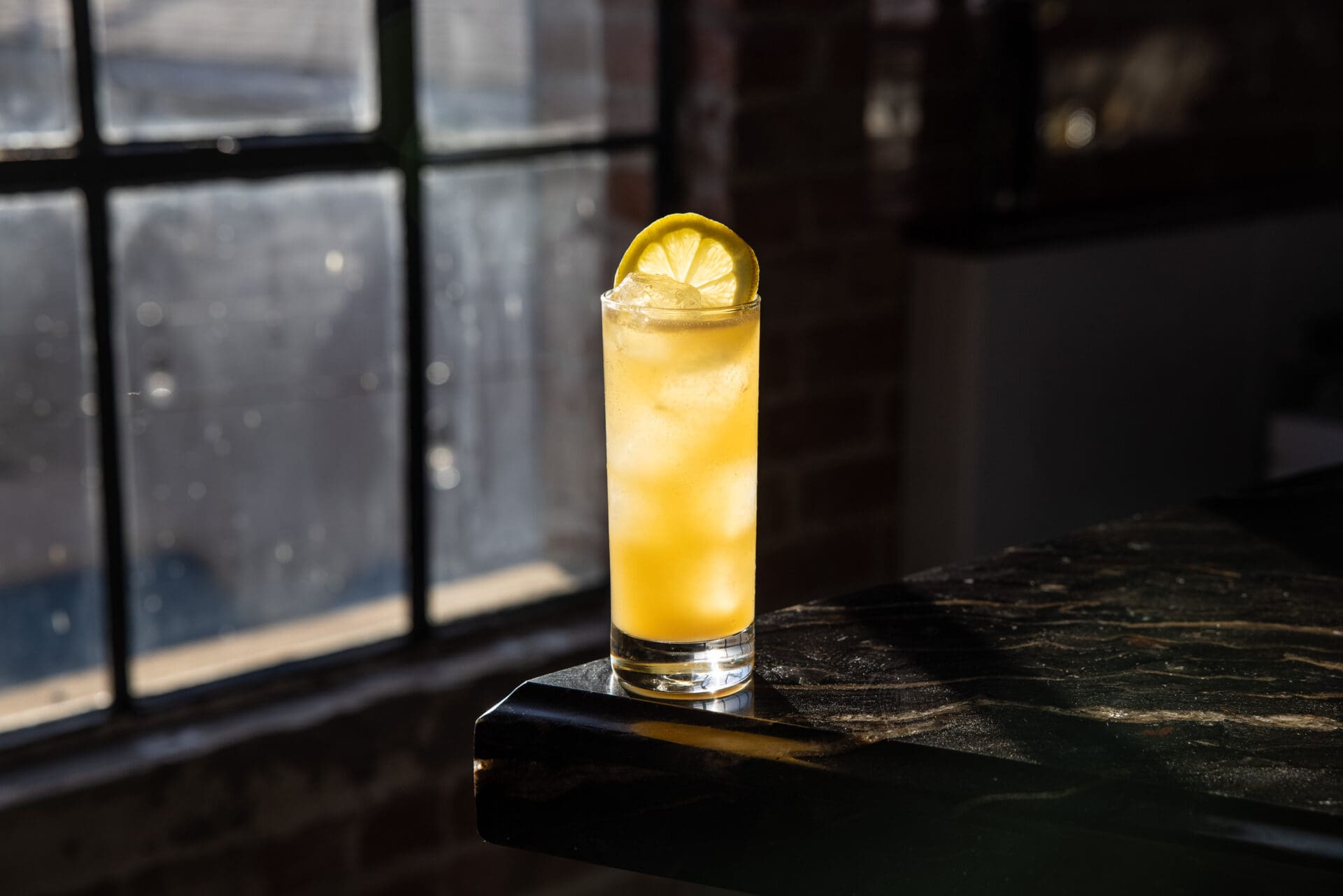 Bar Bohémien
Best for: Natural wine and relaxed drinks in Culver City
Location: Citizen Public Market, 9355 Culver Boulevard, Culver City, CA 90232
Price: Beers from 8 USD, cocktails from 14 USD 
Citizen Public Market, housed in the former home of Los Angeles' Citizen Publishing Company, is on a mission to showcase LA's grassroots culinary entrepreneurship and has become one of the city's best-loved food halls in the process. Inside its gorgeous art deco surrounds you'll find sustainably sourced oysters from Jolly Oyster; free-range organic fried chicken from Go Go Bird; and, up on the rooftop patio, Bar Bohémien. Taking its cues from Spain's tapas restaurants and Paris's cocktail bars, the bar has a glamorous turn-of-the-century feel that chimes with the building's architecture – against a backdrop of iconic LA views and a forward-thinking seasonal drinks list offering everything from orange wine to hard seltzers to Not Your Mamas Iced Tea, which stirs black tea infused vodka, crème de pêche, lemon and peach bitters, topped up with prosecco.
barboho.com
Merois at Pendry West Hollywood
Best for: High-end cocktails  
Location: 8430 Sunset Boulevard, West Hollywood, CA 90069 in West Hollywood
Price: Cocktails starting at 17 USD
Wolfgang Puck's elegant Merois, located at the rooftop of Pendry West Hollywood, features an open-air bar area adjacent to its fine dining restaurant where you can sip on refreshing cocktails. Don't know what to order? Tell the bar which flavours you like, and you may just be pleasantly surprised with specialty concoctions. The ambiance is relaxing and best suited for small groups looking for an intimate setting that feels super special. Insider tip: even if you aren't in for a full meal, order a dessert with your cocktail as the sweet stuff here is legendary. Don't miss the Basque-style cheesecake, a crustless cheesecake torched and caramelized on the exterior, with a light and airy interior.
wolfgangpuck.com
Upstairs at Ace Hotel Downtown Los Angeles
Best for: Open-air events 
Location: 929 South Broadway, Los Angeles, CA 90015 in Downtown 
Price: Cocktails starting at 14 USD 
Upstairs is the rooftop bar atop the Ace Hotel in downtown LA. Everything from the cocktail syrups to the mixers at Upstairs is made from scratch using techniques like fermenting, pickling and dehydrating. Delicious drinks are accompanied by a rotating roster of stellar events and DJ performances. The atmosphere is electric without being overwhelming – no bottle service needed – thanks to the large terrace upstairs, divided into a lounge area with fireplaces, a main bar area, and a poolside space with seats for soaking up the sun. Events here range from book release parties to pop-up shops and live band performances, so you can take your pick.
acehotel.com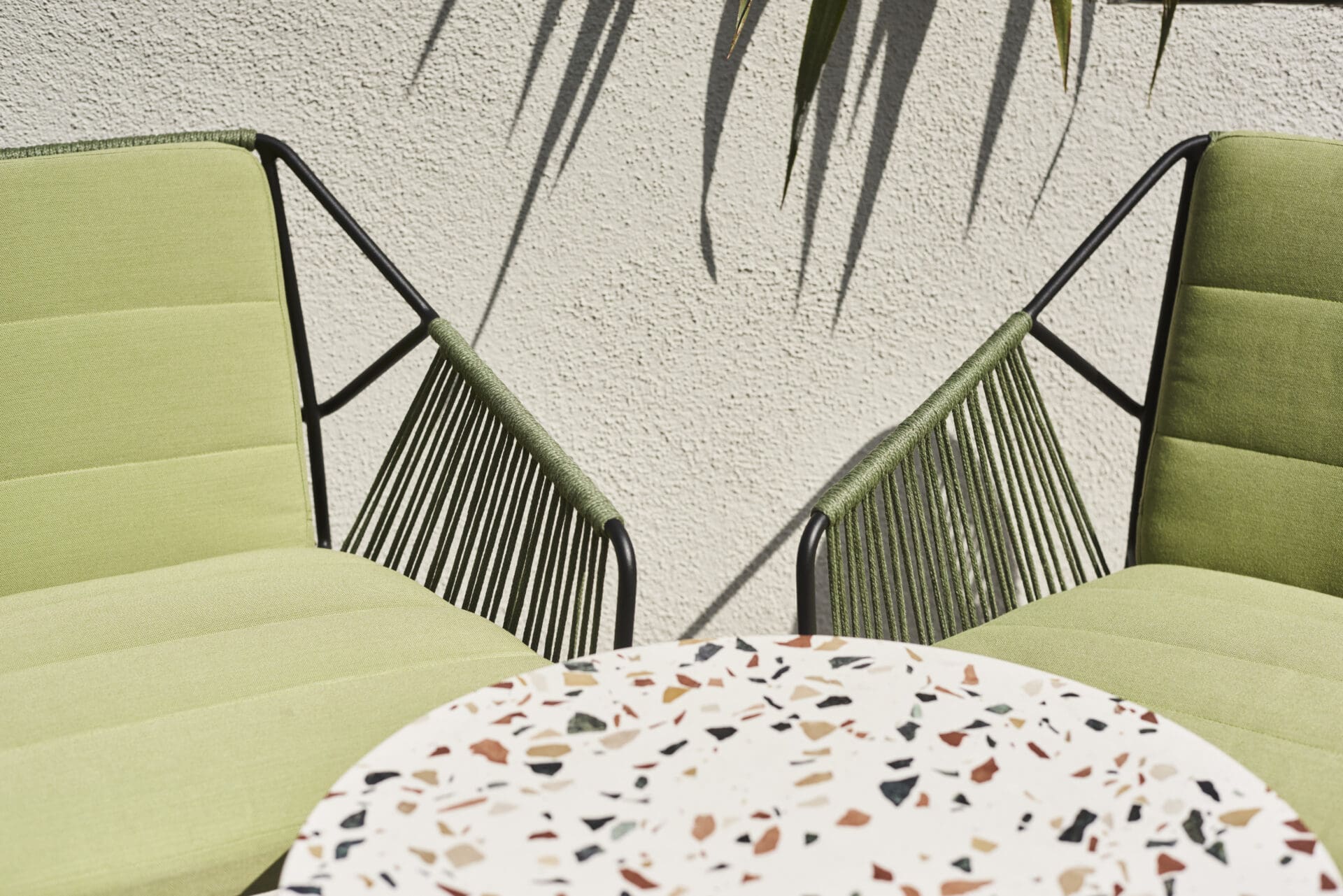 Grandmaster Rooftop at Grandmaster Recorders
Best for: History buffs and music lovers 
Location: 1518 North Cahuenga Boulevard, Los Angeles, CA 90028 in Hollywood
Price: Beer from 8 USD, cocktails from 14 USD
Set in the historic studio where musicians like Stevie Wonder, David Bowie, the Red Hot Chili Peppers, Queens of the Stone Age, and many other legends have recorded, Grandmaster Recorders (also home to one of LA's best restaurants) is in Hollywood's New Vinyl District, which sits away from the tourist-frequented streets and showcases the area's musical heritage. Vintage records and pedals at the entrance pay tribute to the building's past, but the 4,000-sq ft terrazzo-lined rooftop boasting prime views over the Hollywood Hills is really what you've come to see. Drinks here are served with creativity and nod to the musical heritage, with names like Sympathy for the Devil and Times Like These – and are best soaked up by moreish grazing dishes like crispy fried chicken tenders with smoked hot honey.
grandmasterrecorders.com
The Roof at the West Hollywood EDITION
Best for: a ritzy rooftop
Location: 9040 Sunset Boulevard, West Hollywood, CA 90069 in West Hollywood 
Price: Cocktails starting at 20 USD
Offering gob-stoppingly gorgeous views over the ocean and the city all the way from Santa Monica to Downtown – and one of the only spots in LA to do so – The Roof at the West Hollywood Edition easily slides into the list of LA's best rooftop bars just for the setting alone. Throw in playful cocktails with ingredients like wasabi salt; premium spirits running the gamut from scotch, bourbon, and Japanese whiskey to tequila and mezcal; and food from a Michelin-starred chef John Fraser and you've got a sure-fire recipe for success. Don't miss raw bar bites like the seafood tower filled with oysters, king crab, and ceviche, the vegetarian tacos or indulgent Cinco Leches Cake with pistachio and gooseberry jam.
editionhotels.com
Cha Cha Chá
Best for: Dinner and drinks, date night  
Location: 812 East 3rd Street, Los Angeles, CA 90013 in Arts District 
Price: Cocktails starting at 16 USD 
Parking up for a drink at Cha Cha Chá in Arts District makes you feel like you've escaped to a Mexican villa, and is one of LA's most beautiful bars, rooftop or no. With a sister location in Mexico City, the design is Palm Springs meets Acapulco, with wooden fixtures, terracotta tiles and pastels, while more than 150 plants (including some special rare varieties that green-fingered fans will enjoy) have been used to create private nooks ideal for canoodling couples. Drinks and dishes are as fresh and inventive as the design, from rotating plates like ceviche and tostadas to cocktails including a strawberry milk punch with strawberry, almond, sumac, brandy, and tequila, or the old fashioned with blue corn masa, corn whiskey, and elote liqueur. It's located in the Arts District, so you can walk to a range of galleries and breweries for pre- and post-entertainment.
chachacha.la
MYA Rooftop at The Glenmark
Best for: Groups and events, cigar aficionados
Location: 1100 North Brand Boulevard, Glendale, California, USA, 91202 in Glendale
Price: Cocktails starting at 17 USD
Most rooftop bars in Los Angeles are on the west side, but MYA is a welcome treat for those looking for a prime rooftop in Glendale and near Pasadena. Situated atop Glendale's only boutique hotel, The Glenmark, this sprawling rooftop offers panoramas over the mountains and the city, lounges with fire pits, and tables for dinner selections, specialty cocktails, and premium spirits. It is one of few locations where you can enjoy cigars in a dedicated section, with humidors planned to be added soon. The large space, bespoke specialty cocktails, and a range of food and drink packages make it ideal if you want to plan a party, too.
marriott.com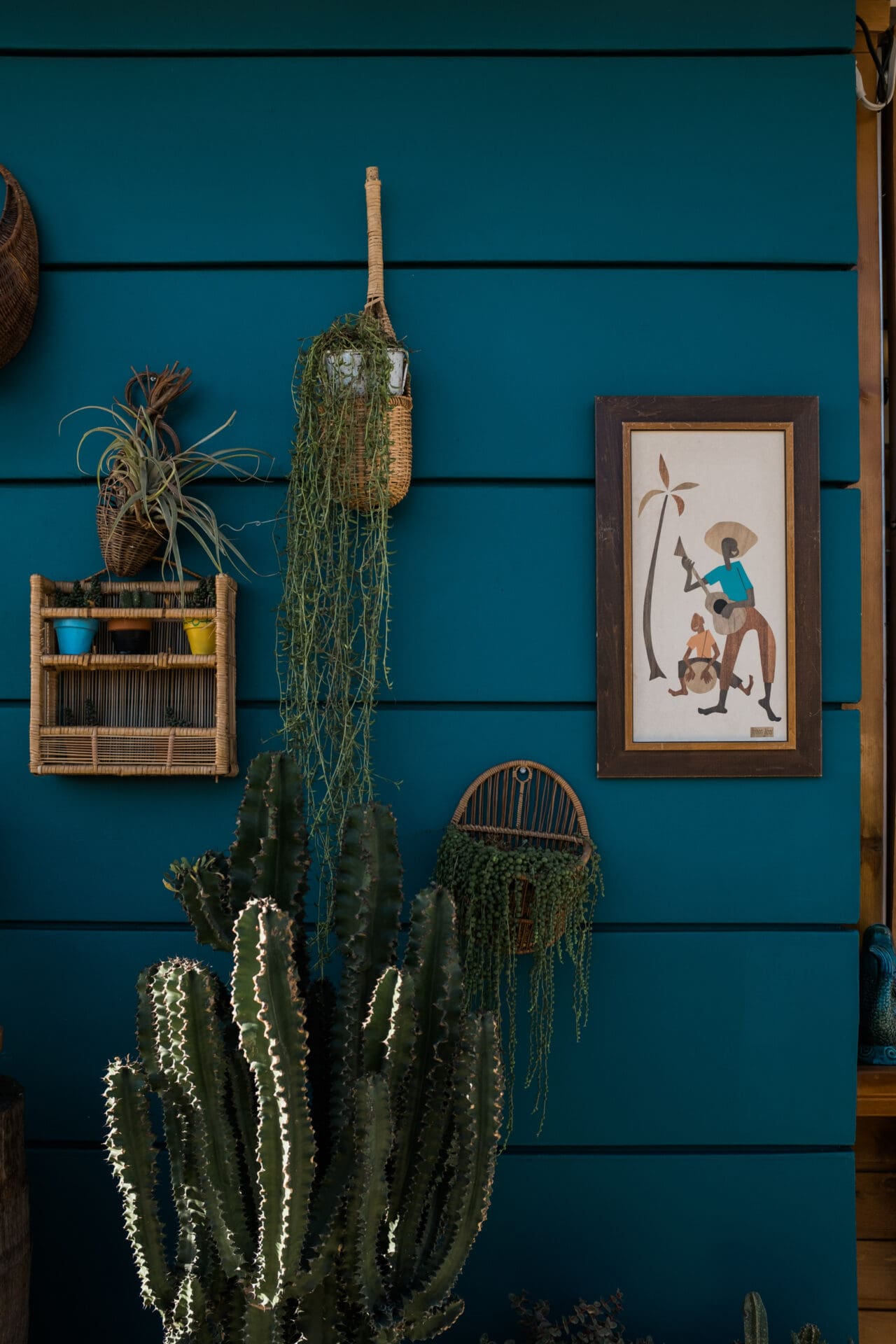 Broken Shaker at Freehand Los Angeles
Best for: Cocktail connoisseurs, relaxed drinks with friends
Location: 416 West 8th Street, Los Angeles, CA 90014 in Downtown
Price: Cocktails starting at 18 USD
Broken Shaker is a relaxed rooftop bar right in the heart of Downtown, featuring a pool deck and cocktails with small bites. Drinks here are made to impress, and there's no denying that they're some of the best in town: the bar is a James Beard Award finalist, and it won Tales of the Cocktail's Best American Hotel Bar. The serves are made with homemade elixirs and combinations you won't find anywhere else, from hibiscus kombucha with rosemary essence to charred Meyer lemon juice with grated nutmeg. Broken Shaker's indulgent Fireside Chat mixes an Old Fashioned with a toasted s'more, mixing bourbon, Crème De Cacao, marshmallow demerara, chocolate bitters, and whipped cream.
brokenshaker.com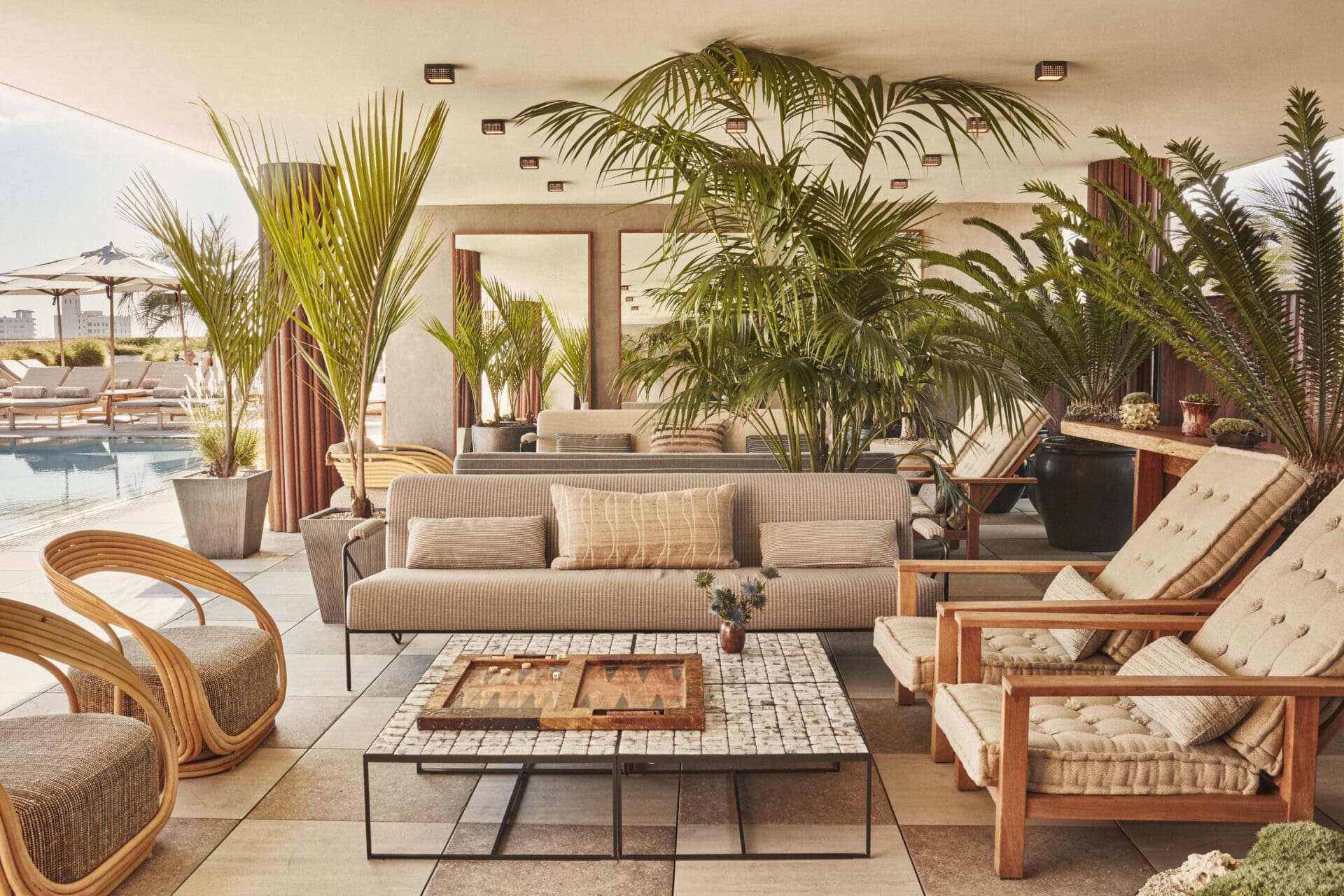 Calabra Restaurant and Bar at the Santa Monica Proper
Best for: Wine lovers and sunset views 
Location: 700 Wilshire Boulevard, Santa Monica, CA 90401 in Santa Monica 
Price: Beers from 10 USD, speciality cocktails from 21 US
Perched within walking distance from the beach, Calabra is primed for looking out over the ocean. The rooftop restaurant and bar is a hotspot for catching stunning sunsets in the evening, with local crowds that come dressed to impress. The views are complemented by a wide selection of biodynamic wines, with offerings from locations that include California, France, South Africa, and Argentina to Old World wines from Europe and vintage ports from Portugal. It also has a brilliant range of small-batch spirits and rare sake selections with flavours of cantaloupe, mandarin orange, and umami.
properhotel.com
Discover the best things to do in Los Angeles with our curated guide to what's on in LA, from art exhibitions to pop-ups and festivals.