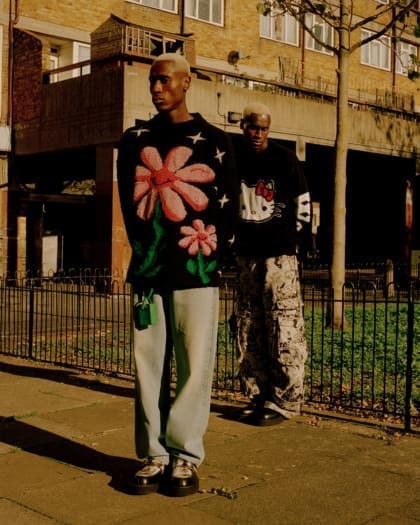 The Flag Twins on defying convention and improving diversity in the fashion world
Last updated: July 28, 2023
The Flag Twins discuss their creative approach to the fashion industry, launching a magazine from their bedroom in London, and their unique twintuition
Peckham-raised British-Ghanaian twins Kevin and Karlon Bonsu, also self-styled as The Flag Twins, the Dukes of Peckham – and as of our conversation, the business models – are taking the fashion and publishing worlds by storm. They walked for Gucci's Twinsburg S/S 2023 runway show in September 2022; appeared in ITV's reality show Peckham's Finest, and are on the committee at London members' club The Ned – some of the youngest on its board.
Kev and Karl are also the founders of Mission Statement Magazine, a biannual publication for gen Z and millennial audiences, publishing on art, fashion, and culture. They've interviewed singers and rappers Jorja Smith, JGrrey, and Flohio, as well as a host of artists and creatives.
When we speak, the twins are all positivity and warmth, hugely excited and energetic. Their sentences barely keep up with their ideas, which run at a thousand miles an hour. We find out what goes into their magazine, how they balance it with their modelling and fashion careers, and what sets them apart from other models and creatives.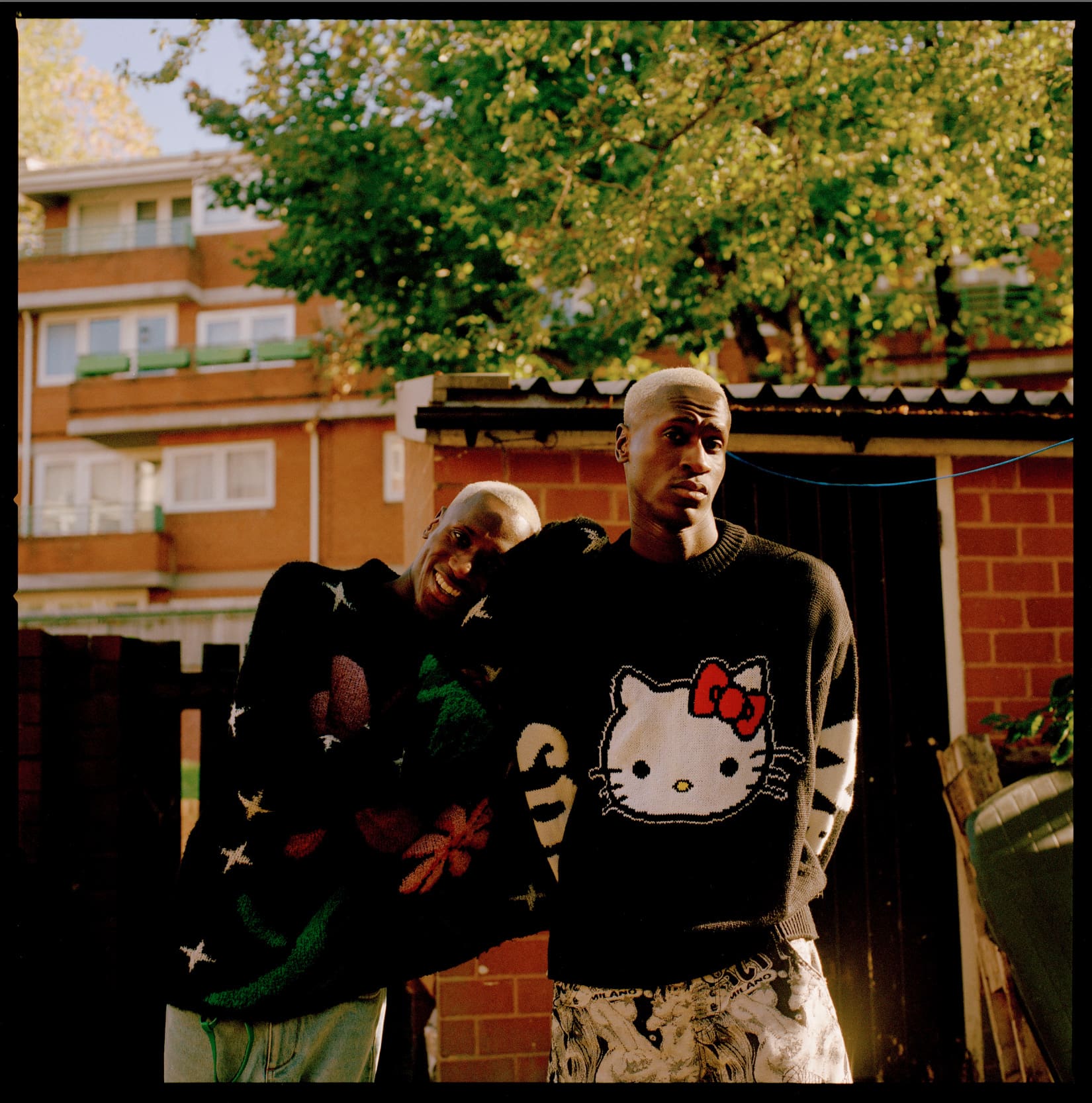 Mission Statement Magazine
You've recently launched Issue 3 of MSM (Mission Statement Magazine). What was it like curating the issue?
Kev: The stimulus for this issue was the internet. We were coming out of the pandemic, and the pandemic for me was a time when I met a lot of people on the internet. We were cooped up in our houses, but we were connecting more than ever.
Karl: Our curation is always about representing our community – the people we best serve. When we launched MSM, we wanted to build a relatable platform that feels authentic, that people can hear and see themselves in.
Kev: One of my favourite features in the issue is called Alter Ego. We used a really diverse cast to pose a question: has the internet allowed different cultures to be more celebrated now in the fashion industry than they were 25 years ago? Are Asian models or Black models more prominent now than they were before? Has the internet promoted that? We are always trying to question things.

Who is your ideal reader?
Karl: It's always geared towards our community, the gen Z audience, the tastemaker, the hero of tomorrow, but more specifically, it's aimed at someone like ourselves: someone with curiosity. I always say that we got to where we got to because of our curiosity. We didn't come from a fashion background or a publishing background, but we had curiosity, which made us ask questions, and get answers. We want MSM to bring new things to people's attention and spark their own research. It's for the cool creative, the nerd, the girl next door, the gang innit.
What do you hope people feel when they read the magazine?
Kev: When someone's reading the magazine, I want them to know someone that's been involved in the production, like, 'oh my days what, my cousin did the set design for this shoot', 'my boyfriend modelled that shoot', 'my aunty did the catering for that shoot'. That's the vibe. It's a people magazine, done by the people. That's the feeling I want to evoke, that relatability.
Karl: We see MSM as a bridging platform between that world and that world. We're in the middle. We're on the ground but we're also up in these places that we wouldn't be able to go to before. There's a sense of hope for people, like 'if I continue honing my craft, I will be able to share a platform with these artists like my other peers have done on MSM'. The magazine can be a motivator – a catalyst for change.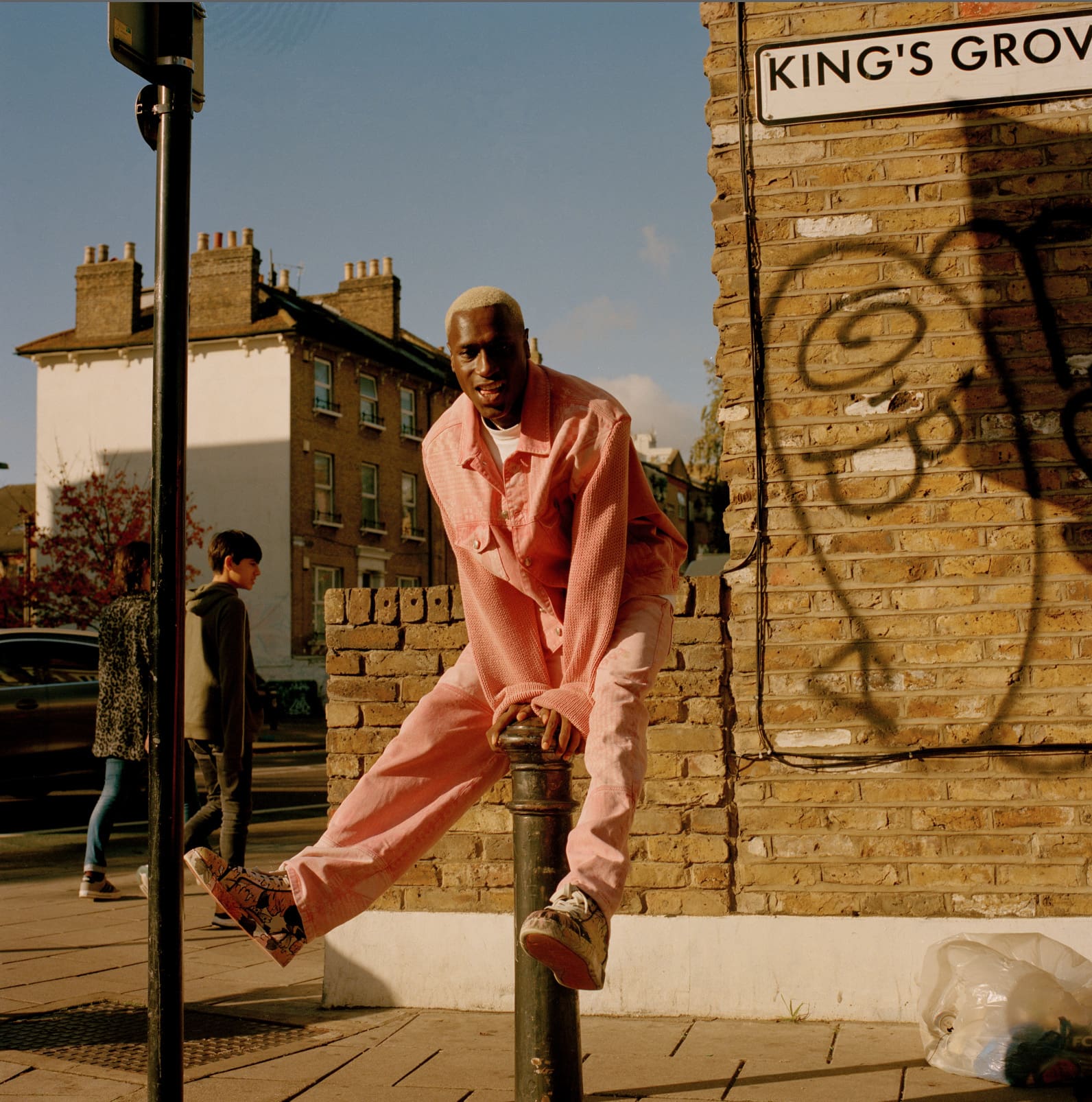 Navigating the fashion industry
Alongside all this, you have busy modelling careers. How was being involved in Gucci's Twinsburg show?
Kev: Honestly I am still on that high right now. It was so vindicating to work with that kind of client. And it's less about Gucci, and more about the show itself: the cast was the most diverse cast Gucci have ever used in the history of their runway shows. We were the only male twins from the UK walking for the show. Those pointers made me think, there's something there.
Karl: The whole Gucci thing just confirmed a level of savviness we knew we had. We went to Milan and there were 200 sets of twins. And we had to be cast down to make the final 60. During that whole week before the show, it was all about discovery, meeting new people and different energies, and working out why we are here, what we are doing this for, and how we got here in the first place. We are two boys from Peckham, working for the biggest house in Milan right now. So it was crazy to understand the journey so far. I used to work in finance before all of this, and Kev used to work at Diesel jeans, selling jeans for a living.
We don't sit and wait for castings to arrive. We go to brands and approach them with concepts and make things happen. We're creative entrepreneurs.
Kev: We're the business models!
Karl: Oh man, that could literally be the strapline.
Are there particular people you would like to work with next year?
Karl: I think for me, it's more about certain milestones I want to reach. I want to establish our taste and discipline in the fashion, art, culture and digital world. To cap it in the fashion lane is too small for us. Our world transcends into NFTs, art, culture, digital. I want to work with more forward-thinking people, provocateurs of change. I want to work with people that are just as committed as I am. Some people are very superficial in big brands, so I want to find who aligns with us.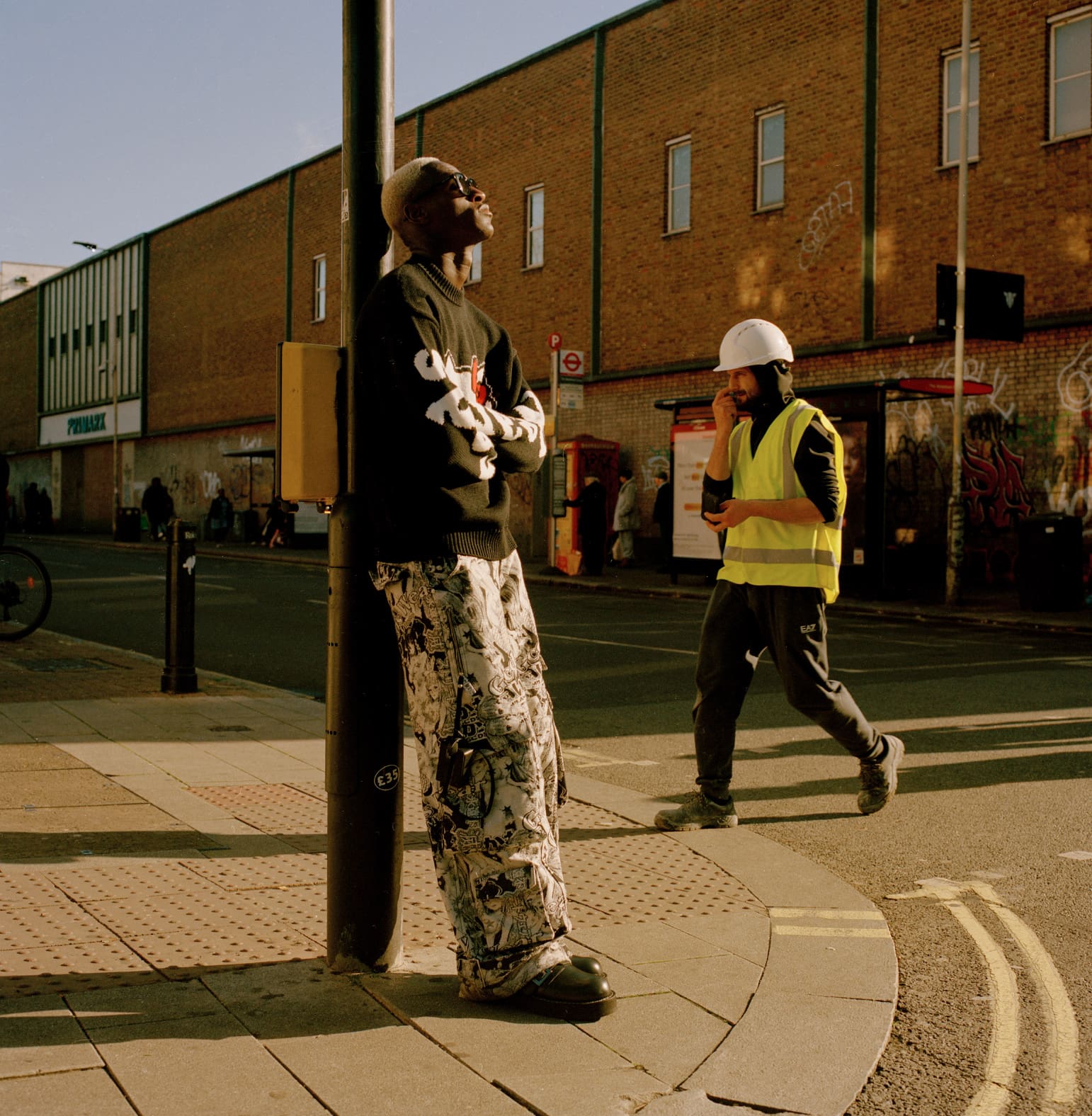 At this point, Kev, who is dialling in, runs out of battery on his phone.
Karl: Where's the twin!
To understand what we do with MSM, how we model, it's the relationship we have as individuals, as twins. That's my best friend. My mentor. We lost our father when we were very young – 15 years old – so we've always had each other to make mistakes and learn from. That's my dad, my bro, my boss, my twin – so many labels you can put on this. It's insane man. I'm even drinking from a mug with his name on it, you couldn't make it up, honestly.
We understand and work off of energy. That's our approach. I'm collaborating every day with my biggest inspiration – my twin.
Has there been a career highlight for you so far?
Karl: There's been quite a few moments, big and small, that epitomises where we were at at that time. If you look at what you were doing last year compared with what you are doing now, and it's way better, then you're successful. This year, the Gucci thing was massive. We also did a dating profile editorial with Tatler, which was a big highlight for me. We're 23 now, so it felt like a coming of age – our transition from boys to men.
The industry isn't always accepting of colour or where we come from. We don't come from the richest or coolest of families. But my mum made me think I had everything in the world. For us to be part of that change, to make some of the biggest brands think differently, is amazing. Tatler is traditionally quite a nepotistic, landed and lorded publication, but we are in there now, two boys from Peckham! We didn't get any heirlooms handed down to us. We had to create our own titles. We're the Dukes of Peckham! When King Charles makes me a lord, I'm gonna be Lord Karl of Peckham.
A metaphorical journey
What journey has impacted you the most?
Karl: I'll defo say our journey from model to creative entrepreneur. We started Mission Statement Magazine out of a frustration for not being able to do what we do best, which is picking the creatives, the artists and the photographers we want to work with. We've come a long way from that day we decided in Kev's university bedroom to start a magazine.
It let us jump on the committee at The Ned. When we joined, we were 21, and it was all very prim and proper, lots of bankers, everyone was either way older than us or from a completely different background. We've always considered ourselves as thought leaders. We've never found our age or colour to be detrimental to what we're doing. That's who we are. We've always liked being in places that we shouldn't be.
Photos by Adama Jalloh


JOIN US FOR THE JOURNEY
Subscribe to the newsletter
City guides, culture, photography and ideas, with expert analysis on the biggest stories in travel