Thai singer Pyra on her politically-charged pop music and not compromising her art
Last updated: August 1, 2023
The Bangkok-born artist shares her musical journey, as well as her personal one: overcoming depression, moving to London, and coming out
Peeralada Sukawat, known by her stage name Pyra, has taken off in the last two years, having exploded on TikTok in 2021 during the covid pandemic with her educational and critical videos about Thai society, particularly the conservatism of the junta government that took over in 2014.
Her social media activism is a natural extension of her music, which she describes as 'dystopian pop', and deals with similar themes. For example, her 2020 single 'Bangkok' makes a reference in the accompanying music video to the date of the 1976 student massacre that occurred at Thammasat University.
The Bangkok-born singer has received some notable accolades in the past few months, including winning a 2022 NME Award in the category of best solo act from Asia, as well as making the Forbes 30 under 30 list. Her music and activist lyrics have also garnered attention from The New York Times and The Economist, the latter of which hosted her for a podcast to discuss music, politics and censorship.
We meet Pyra in London, where she has recently moved, to hear about her musical journey, as well as her personal one, including overcoming depression and coming out.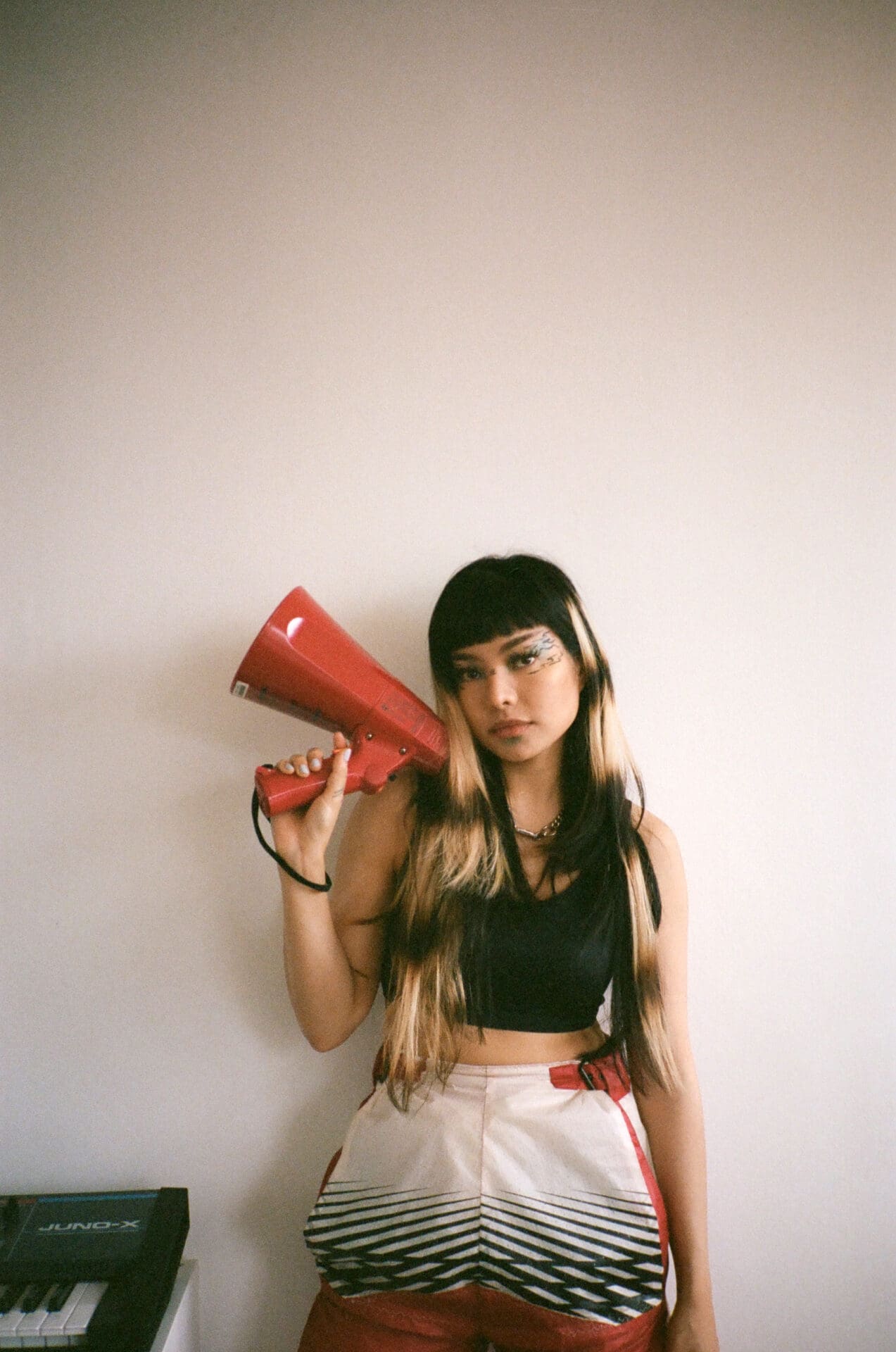 Moving from Bangkok to London
You were living in Bangkok until recently – what was behind your move?
Yes, I was born there and lived there until February this year, when I moved to London. I felt like I had hit the ceiling of what I could do in that environment. I am trying to pursue an international audience, and being in Asia, it is very language restricted. It is also somewhat genre restricted. I feel like the music scene is five years behind what is happening in the US, maybe seven years behind the UK. I don't want to compromise my art.
How has living in London been so far?
Good. I don't think I'm ever going to move back – I cannot imagine my life back there.
Pyra's social activism
A desire for social change is present in a lot of your lyrics. Is this a big part of what you do?
It is. I feel like I am very purpose driven. I don't like to do things for the sake of it. Whatever I do, there is always a goal or a purpose to it. I feel like there are too many love songs already, so I want to provide something else.
Beyond your music, what kind of activism are you engaged in?
I use social media to do very entry-level stuff. I want my music and my social media to offer a kind of foot in the door for people to get into bigger topics. I have a lot of intelligent friends, but they don't talk human, and I feel like they are missing the point in how to actually enact change, because they can't communicate with people. I want to communicate big topics as simply as possible.
During quarantine in 2021, I couldn't do anything, so I started using TikTok. It completely took off. I don't necessarily enjoy it or want to be an influencer as such – I just want to make music – but these days, social media is part of the job of an artist, and you can't really avoid it. So if I have to use social media, I may as well use it to communicate the problems within Thai society, to try and make a change.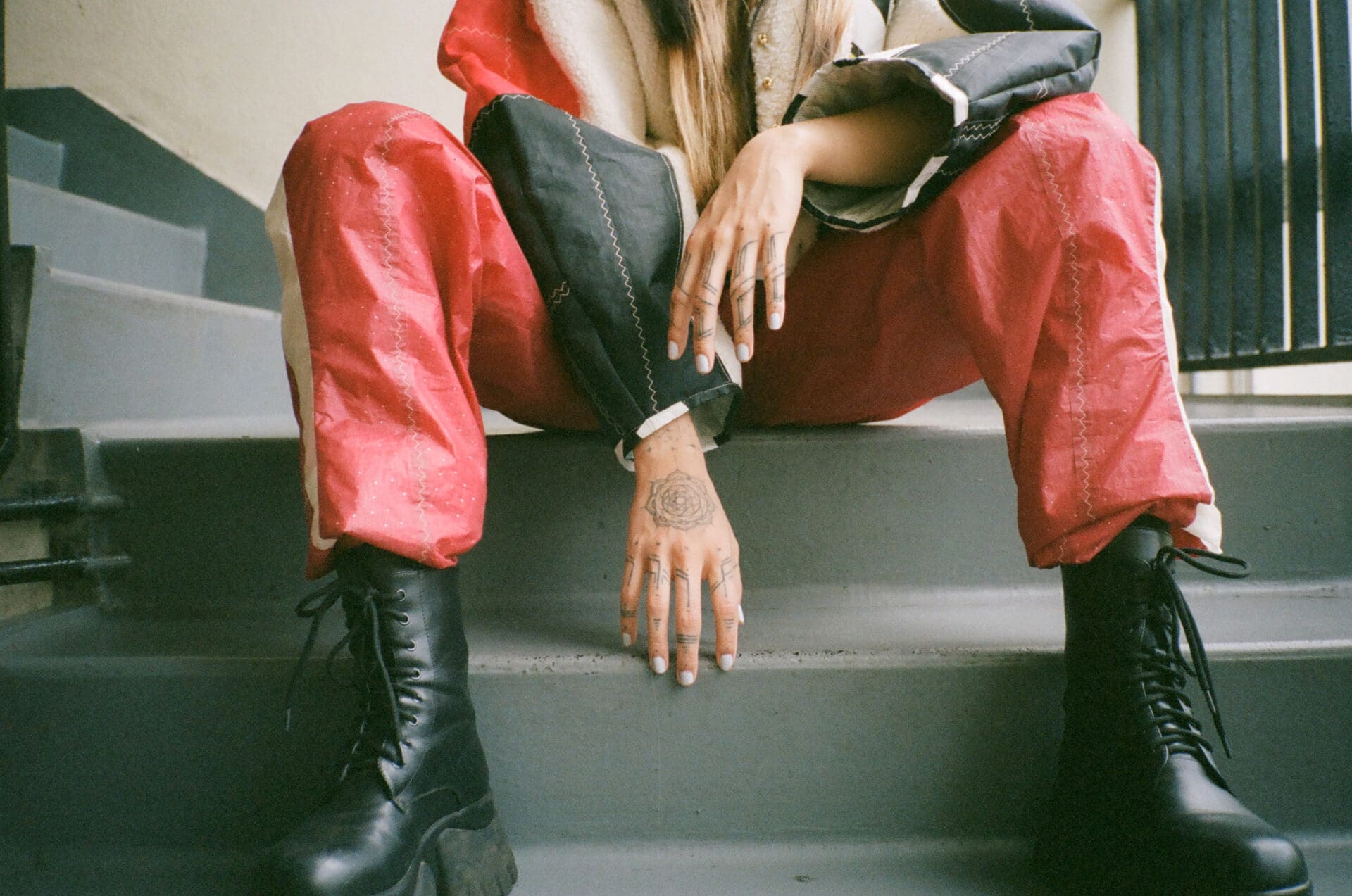 Pyra's musical journey
What music have you been working on recently?
I have two albums worth of music, written, recorded and ready to go. But I'm team building right now, finding lawyers, distributors, labels. I was signed to Warner Music in 2019, but I terminated my contract. Signing with them traumatised me a bit, so I probably won't go with a major label again.
I grew up in the rave cave, in the underground electronic music scene, partying, dancing to EDM. I'm now doing pop-punk stuff, so I feel somewhat disconnected from my musical community. All the people I know, all the DJs I am connected to, have no particular relevance to my pop-punk world. I hang out more with them than pop-punk artists. But I am starting a DJ project with my friend to reconnect with that side of things.
Mainly, I just want to make music. For instance, I don't understand why we need to make music videos. We're not video artists, we are musicians. But I am serious about my videos. I am a serious person: if I do something, I make sure it comes out great. My looks and outfits require a lot of work too. It is difficult to manage, especially when you are independent.
Are there particular artists you admire?
There are a lot actually. I like Hans Zimmer, Bonobo, Doja Cat, Jon Hopkins. I like a lot of electronic artists.
What have been your career highlights so far?
All the awards that I didn't intend to win. It was never on my list of goals to win the NME Awards, or to get on Forbes. Those things were a lovely surprise. It all happened at the start of the year when I quit the label.
It's like the universe was telling you something. What do you hope your listeners feel when they hear your music?
Shock. That is the reaction I want – like, 'what the fuck.' Shock is the key word. And they do react like that. I can see their faces in the crowd. When people have never heard my music before, I can see them looking like 'whaa?'. When I see that, I walk away thinking I've done my job.
Pyra's travel experiences
How has travel shaped you?
I think travel shapes everybody in some way. It is an eye opener. You become more cultured and aware. You become more considerate and kinder to people, and open to new things.
What place have you visited that has really inspired you?
I think Egypt. It is just 'wow' – a complete eye orgasm. I went to Cairo and other provinces, and went snorkelling. I don't think it's as popular as other snorkelling destinations, but the reef there is still intact. It's amazing.
Is there a place you would like to go back to?
Japan. I've been there more than ten times and I would love to go back. I like Tokyo because all my artist friends live there. To me it is all about the people, more than the place. You can go to the shittiest place but with the right people you will have fun.
What do you think the future of travel looks like?
Expensive. It's going to be harder after covid, with recession and inflation. The price makes things very difficult. Touring for most artists is not feasible at the moment. After covid, the music industry became a kind of survival of the fittest situation. A lot of artists stopped being artists and took other jobs.
Do you think travel has influenced the way you create?
Yes, because it exposes me to new instruments. I use a lot of traditional instruments in my songs: lots of Thai traditional instruments, Japanese instruments. I love traditional sounds mixed with very futuristic electronic ones. My favourite is the koto, a Japanese stringed instrument.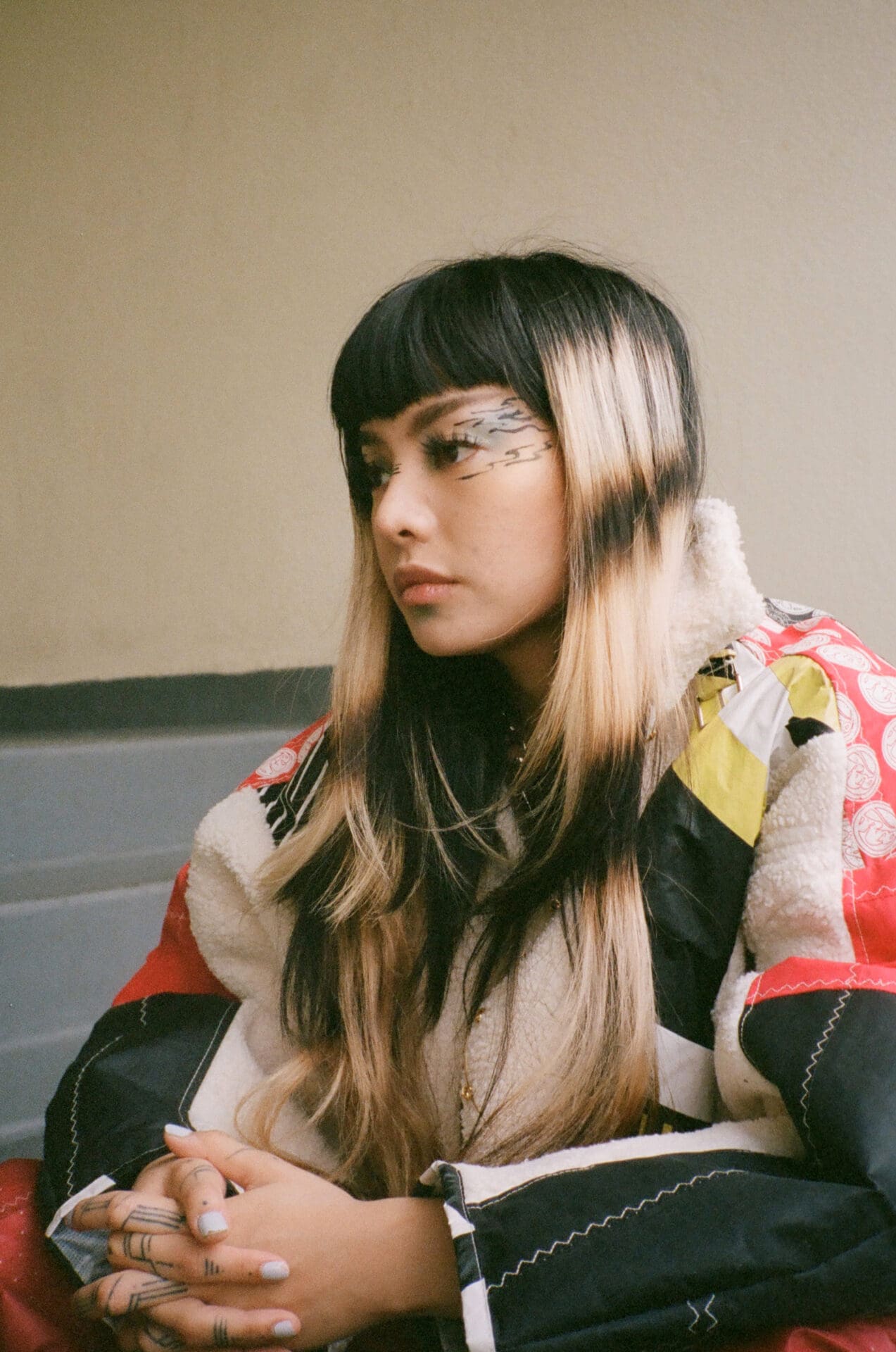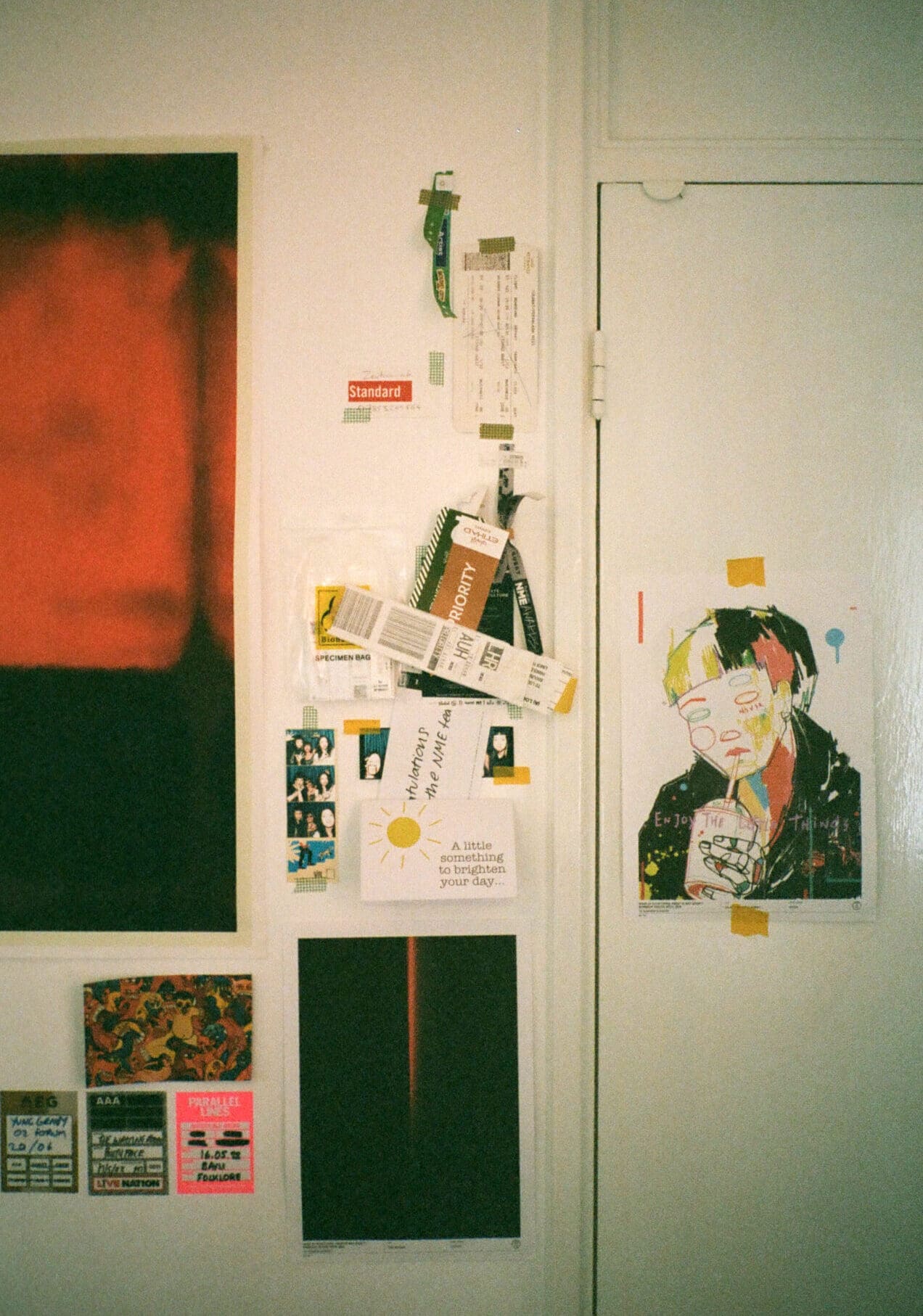 What journey have you been on that has impacted you most?
My mental health journey actually. I feel like the tipping point of my life was when I was 25. I had depression, I was working a 9 till 5, and I went through a big breakup with my boyfriend. My life crumbled then. My boyfriend said my depression wasn't real, and broke up with me. It was trash. I was also torn because I knew I wanted to do music but I was pursuing a day job. That was probably why I had depression. So I decided to quit my job. I had no money. But I wanted to pursue music full-time and to see if music would love me back. And now I'm here.
You came out this year by releasing a single, and played at Pride in London. How did it go?
Yes, the single is called 'Out'. It's about coming out, not only as pansexual, but also about coming out of everything – my contract, my country. It feels good. Honestly I am a lot happier after releasing that into the world. Performing it at Pride was great. People loved it.
What kind of lyrical content do your new songs deal with?
Feminism, female empowerment, and maybe more politics.
Do you have other gigs coming up?
I've just played a festival called Wave in Vienna, and I've got the Roundhouse Festival in London coming up on the 8th October. I'm going back to Bangkok for a gig in October too. It's a stadium gig, a festival called Octopop – it's new this year.
What's your favourite festival in Bangkok?
Wonderfruit. Wonderfruit is the best. I would recommend it. It's like the rendezvous of the whole Asian art scene. Everyone is there.
International breakout artists from Bangkok are rare. We interviewed Hugo recently.…
Hugo is like royal blood. I met him once and he's super charming and polite. He told me I should live in West London. But I chose East London because I feel like the art scene is here. But maybe I would have liked West London more!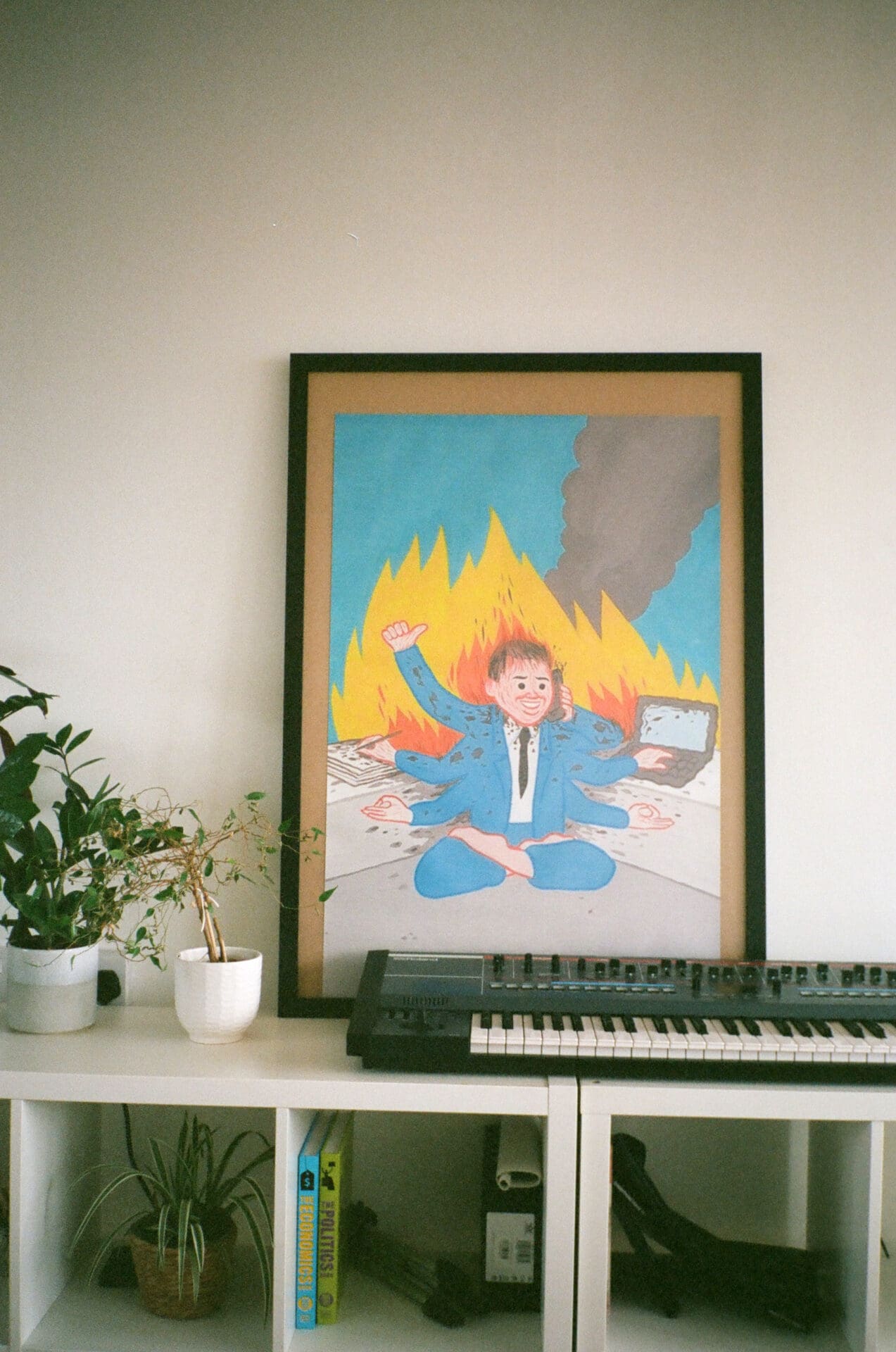 JOIN US FOR THE JOURNEY
Subscribe to the newsletter
City guides, culture, photography and ideas, with expert analysis on the biggest stories in travel