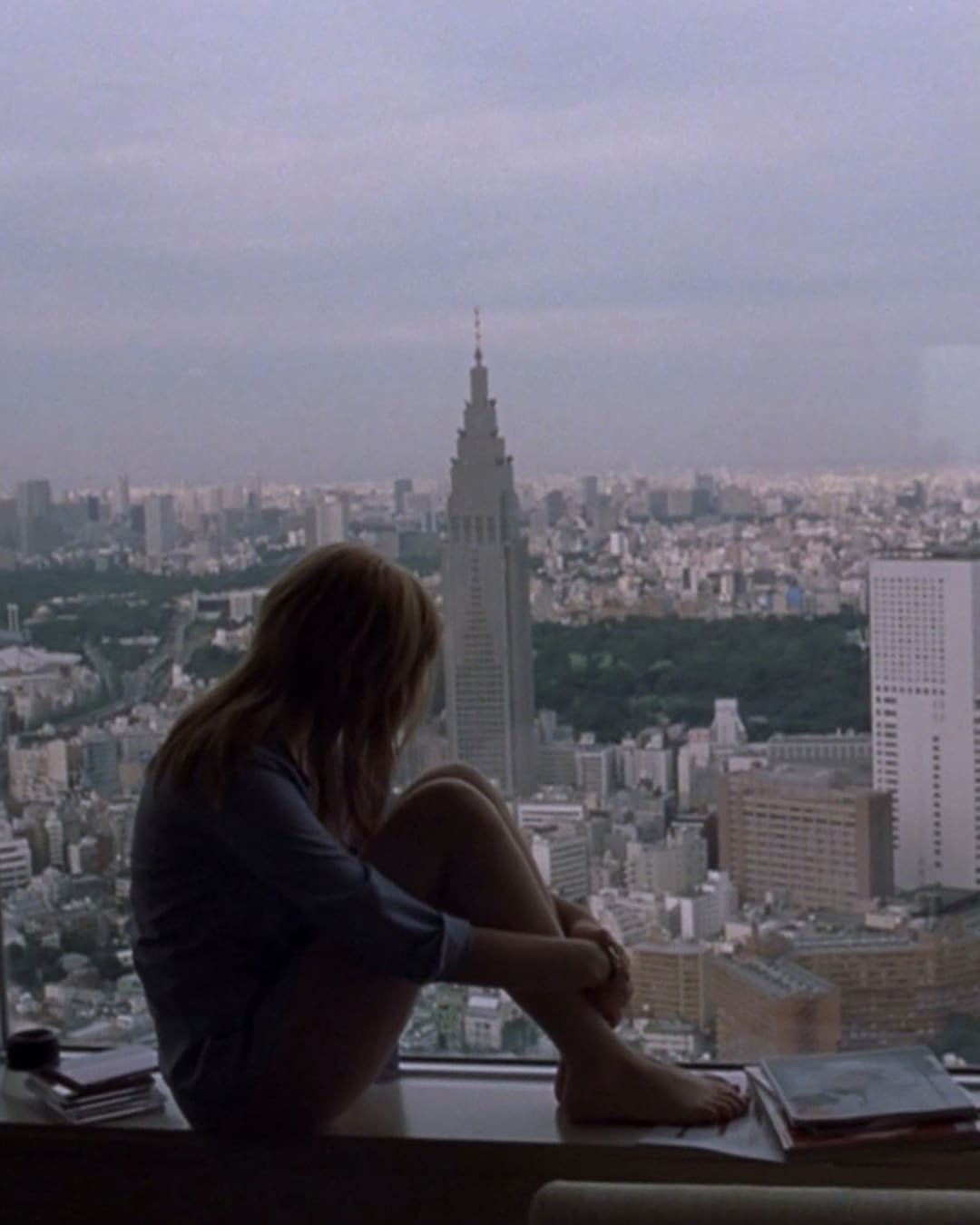 Cinematic escapism: ten films to spark wanderlust
Last updated: January 21, 2023
Find travel inspiration in cinema's most persuasive portrayals of place
Before the 20th century's long-haul boom put more of the planet's farthest-flung locations within reach, it was often cinema that gave us the opportunity to experience the world beyond our backyard. Among the myriad journeys we can take through the lens of the director, some films resonate more than most with their portrayals of a city, landscape or culture, making a star of their setting and sparking a wanderlust within us. From Hollywood big-hitters to lesser-known gems from international directors, we've picked ten must-see films for the restless at heart, whether you're planning your next trip, reflecting on recent adventures, or are simply in search of cinematic escapism.

Y Tu Mama Tambien (2001), Mexico
Mexican filmmaker Alfonso Cuaron has done plenty to illuminate the beauty and complexity of his native country, with 2018's Oscar-winning Roma a particularly moving black-and-white portrait of 1970s Mexico City that sets the era's political upheaval against the autobiographical depiction of Cuaron's own childhood in the city's middle-class Roma district. Yet the lusty love triangle at the heart of his earlier movie Y Tu Mama Tambien, starring Gael Garcia Bernal and Diego Luna, is equally evocative, leading viewers in an emotionally charged road trip from Mexico City to the sun-kissed Oaxacan coastline that serves up a sensual, colour-drenched study of Mexican society along the way.

Paris Je T'aime (2006), Paris
The French capital has inspired countless breathless directorial homages over the years, spawning entire cinematic movements and making icons of its landmarks. Yet this mesmerising montage of 20 shorts by acclaimed directors, featuring an incredible ensemble cast, memorably captures the city's multifaceted charm. The likes of Sylvain Chomet, Joel and Ethan Coen, Wes Craven, Walter Salles and Gus Van Sant all contribute here, their diverse, individualistic pieces highlighting unusual encounters, lesser-known locations and affecting narratives across the city's arrondissements, which – together – add up to an incredibly imaginative, nuanced whole.

In The Mood For Love (2000), Hong Kong
Wong Kar-wai's sumptuous tale of unrequited love takes its audience on an atmospheric, film noir-accented journey through the back alleys, street-food stalls, mah-jong halls and apartment blocks of 1960s Hong Kong. Tony Leung and Maggie Cheung play two neighbours drawn closer after discovering that their spouses are having an affair, with the film's richly drawn detail and lush cinematography immersing us in the nuances of the city as their story unfolds. The only twist being that, to effectively recreate the era before development changed the city beyond recognition, the majority of the film was actually shot in Bangkok.

Manhattan (1979), New York
From its George Gerschwin-soundtracked title sequence onwards, as fireworks illuminate the Manhattan skyline, Woody Allen's misty-eyed love letter to New York is as idealised as it is captivating. A constant backdrop to its characters' witty badinage, introspective psychoanalysis and polite-society schmoozing, New York's charms and contradictions supply an unshakeable presence of its own. As Allen's lusty lead pinballs between some of the city's most iconic spots, from Central Park and the Natural History Museum to the Guggenheim and Bloomingdale's, one of the film's unforgettable scenes places Allen and Diane Keaton in front of the Queensboro Bridge.

Pain and Glory (2019), Madrid
Madrid's most famous director, Pedro Almodóvar, is also one of its most effective ambassadors. Across a glittering career that began during La Movida countercultural movement of the 1980s, Madrid remains a constant, with a tapestry of plazas, museums, cemeteries and backstreets adding an authentic sense of place to the majority of his best movies. The semi-autobiographical Pain and Glory, starring Antonio Banderas, particularly sparkles, with Madrid's beautiful Cine Dore and the streets of Vallecas among the locations rooting this tale of an ageing film director in real life.

The Endless Summer (1966), Various
Pretty much single-handedly inventing the surf film genre, California filmmaker Bruce Brown's seminal 1960s documentary follows two young surfers around the world in search of the perfect wave, accompanied by a feelgood​​ soundtrack by The Sandals. Travelling light, the duo, trailed by Brown, leave their home in California and hurtle through some of the world's most spectacular settings, including Australia, Tahiti, Hawaii, Senegal and Ghana, shining a light on the surf culture and local characters of each setting on a journey that has inspired millions more to follow their lead in the years since its release.
The Darjeeling Limited (2007), Rajasthan
Wes Anderson's meandering train journey through India's colour-saturated landscapes beautifully encapsulates the romance of slow travel as a means of enlightenment. A year after their father's funeral, three brothers travel from Mumbai to the Himalayas – accompanied by their expansive Louis Vuitton baggage – aiming to rekindle their connection. Amid moments of discovery and tragedy, each jumping off point – from the hectic streets of Jodhpur to an unplanned detour in the Rajasthan desert – sees Anderson explore India's charms and complexities through his typically eccentric, hazy-hued lens.

Into The Wild (2007), Alaska
Taking the concept of solo adventure to the extreme, this Sean Penn-directed Oscar nominee tells the true-life tale of Christopher McCandless – an American college graduate who ditched his place at law school, along with all his possessions, to hike into the wilderness and immerse himself in nature, mirroring the existence of his heroes Thoreau, Tolstoy and London. Whether kayaking down the Colorado River, joyfully running with wild horses, or attempting to live off the land in the wilds of Alaska before the film takes a darker turn, this remains a compelling study of freedom, isolation and adventure.

Planet City (2021)
This pioneering animated short and VR experience by Australian-born architect and filmmaker Liam Young shines a light on an alternate future for the planet. Having premiered at Tribeca Film Festival in 2022, its central premise is a radical approach to reduce the risk of mass extinction by concentrating our global population in a megacity built for 10 billion people, thus surrendering the rest of the planet's surface area to wilderness. A speculative fiction grounded in statistical analysis, research and traditional knowledge, this illuminating project acts as a positive re-evaluation of our urban spaces, while bringing today's climate debate into sharp focus.

Lost In Translation (2003), Tokyo
Sofia Coppola's vivid portrait of Tokyo through the eyes of two lonely travellers is a visually arresting near-romance with the city as a constant backdrop. After its two leads, played by Scarlett Johansson and Bill Murray, become acquainted in the hotel bar of the Park Hyatt Tokyo, an unusual friendship is formed, which plays out across the bright lights, karaoke bars and temples of Shinjuku and Shibuya. While questions have since been asked about the otherness with which the Japanese people are depicted, few have captured as well as Coppola the unique sense of melancholy and disconnect that international travel can entail.


JOIN US FOR THE JOURNEY
Subscribe to the newsletter
City guides, culture, photography and ideas, with expert analysis on the biggest stories in travel