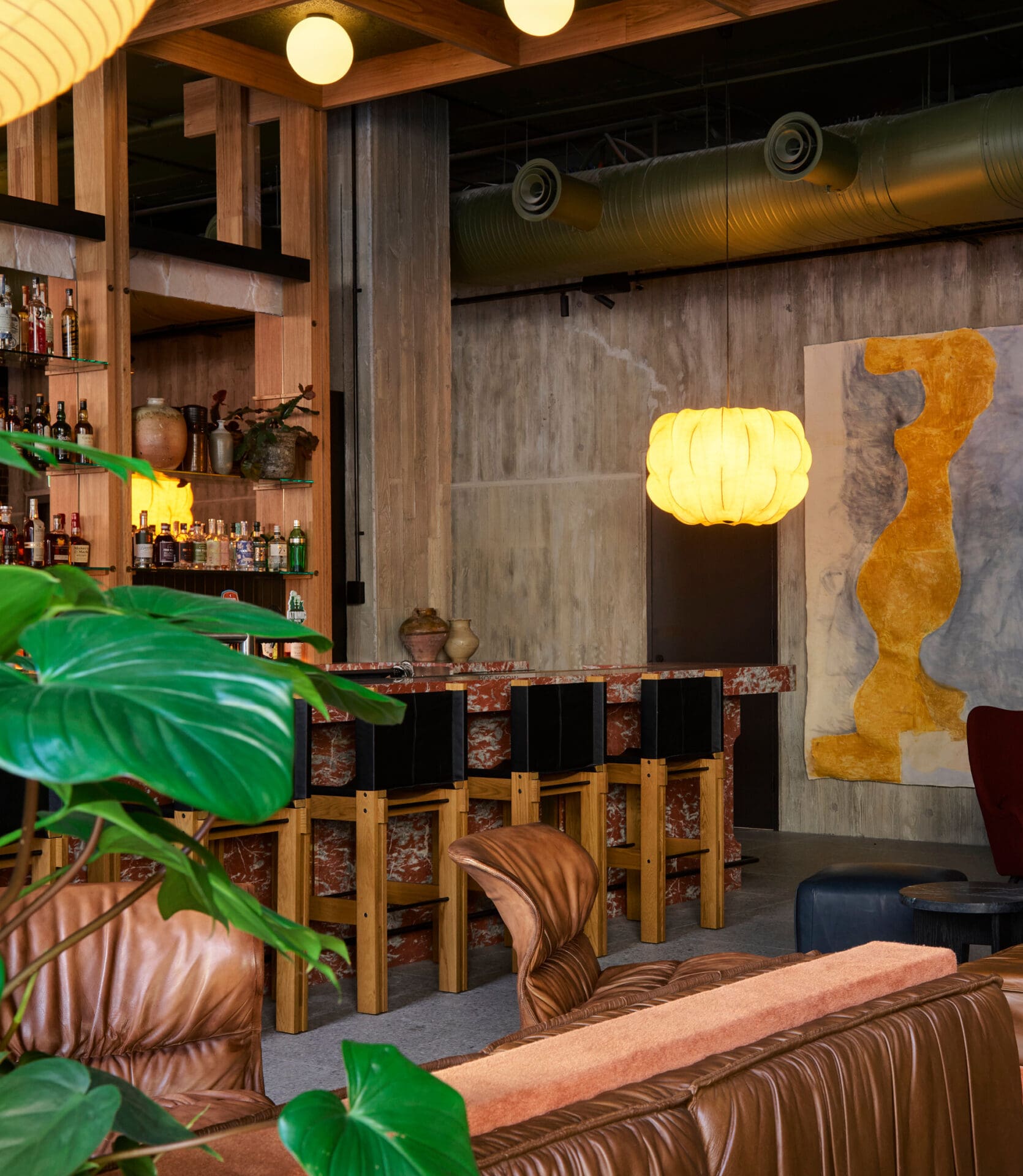 The most exciting hotels around the world this autumn
Last updated: October 7, 2022
From split-new openings to creative collaborations, these design-savvy hotels are perfect for an autumn break
Once upon a time, a good hotel was defined by a doorman who can get you a table at the neighbourhood's best restaurant, and a bedroom you'd write home about. Nowadays, some of the best restaurants in town are often in the hotel itself, and you can virtually tour the bedrooms via social media before you even arrive. What we want and need from hotels has undeniably changed, and a handful of savvy new openings are beginning to reflect that, from communal co-working spaces in off-piste destinations to simple, reliable service that makes a busy day better, not to mention gorgeous interiors and creative brand collaborations. From Sydney to Somerset, these properties are peeling back the curtain on how hotels can evolve with their guests without losing sight of their role along the way.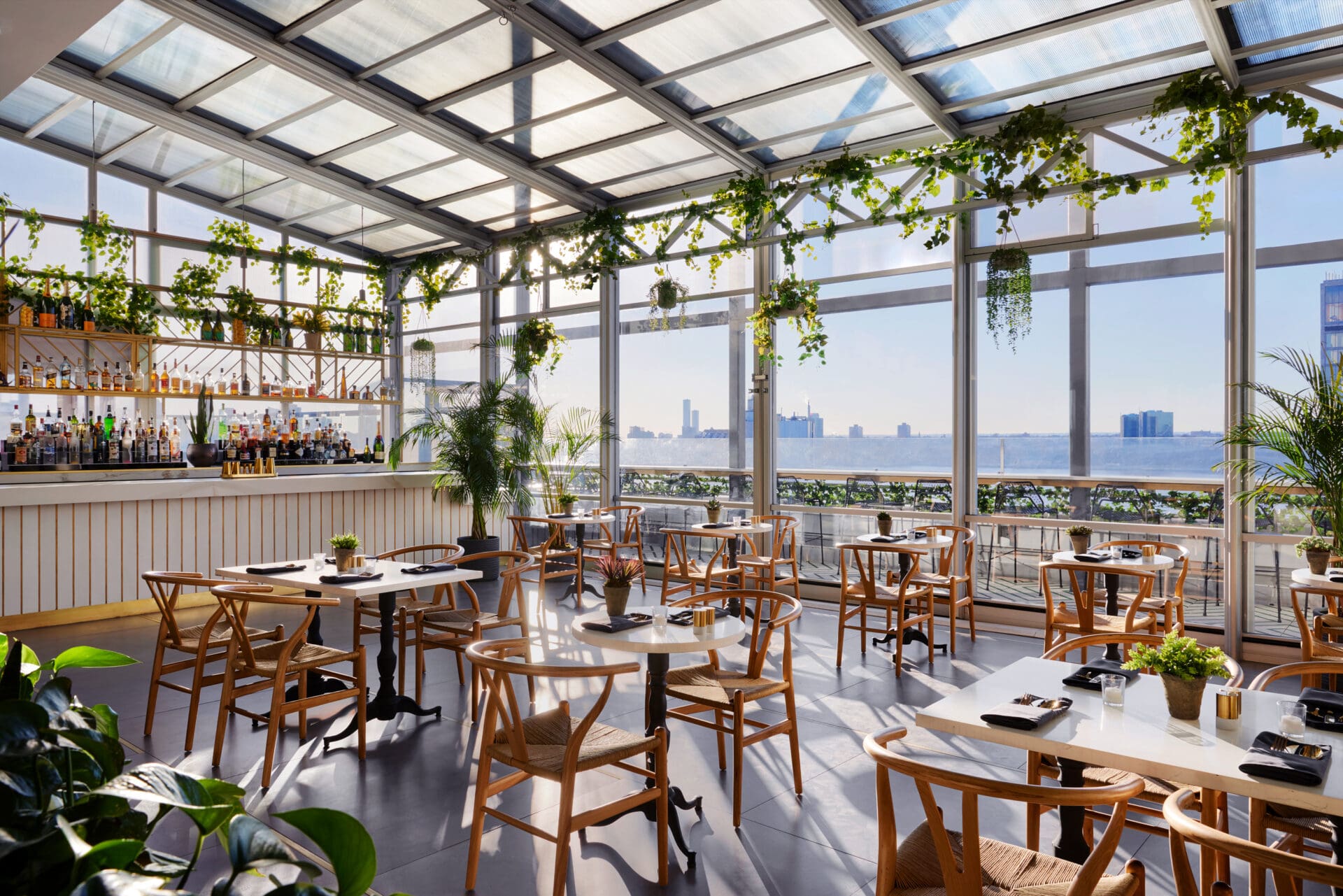 Gansevoort Meatpacking, New York, USA
What: A revamped luxury hotel in New York's Meatpacking District
Where: 18 9th Avene, New York, NY 10014
Price: From 524 USD per night
Many guests of the Gansevoort have been coming and going for the best part of 20 years, but after a $30 million renovation, it's pretty unrecognisable. The rebrand has put art, design and technology at the forefront of downtown hospitality, ushering in a younger set of fly-and-flop travellers. The hotel, which was originally credited with kickstarting one of New York's now trendiest neighbourhoods, has partnered with the nearby Whitney Museum of American Art to bring works by Banksy and Richard Hambleton into the lobby. Its rooftop pool is open to both guests and non-guests, lending it a genuine New York buzz, while the high-performance fitness centre is also a big hit (or perhaps that should be HIIT) with those that like to keep in shape while they travel, offering everything from boxing to Pelotons.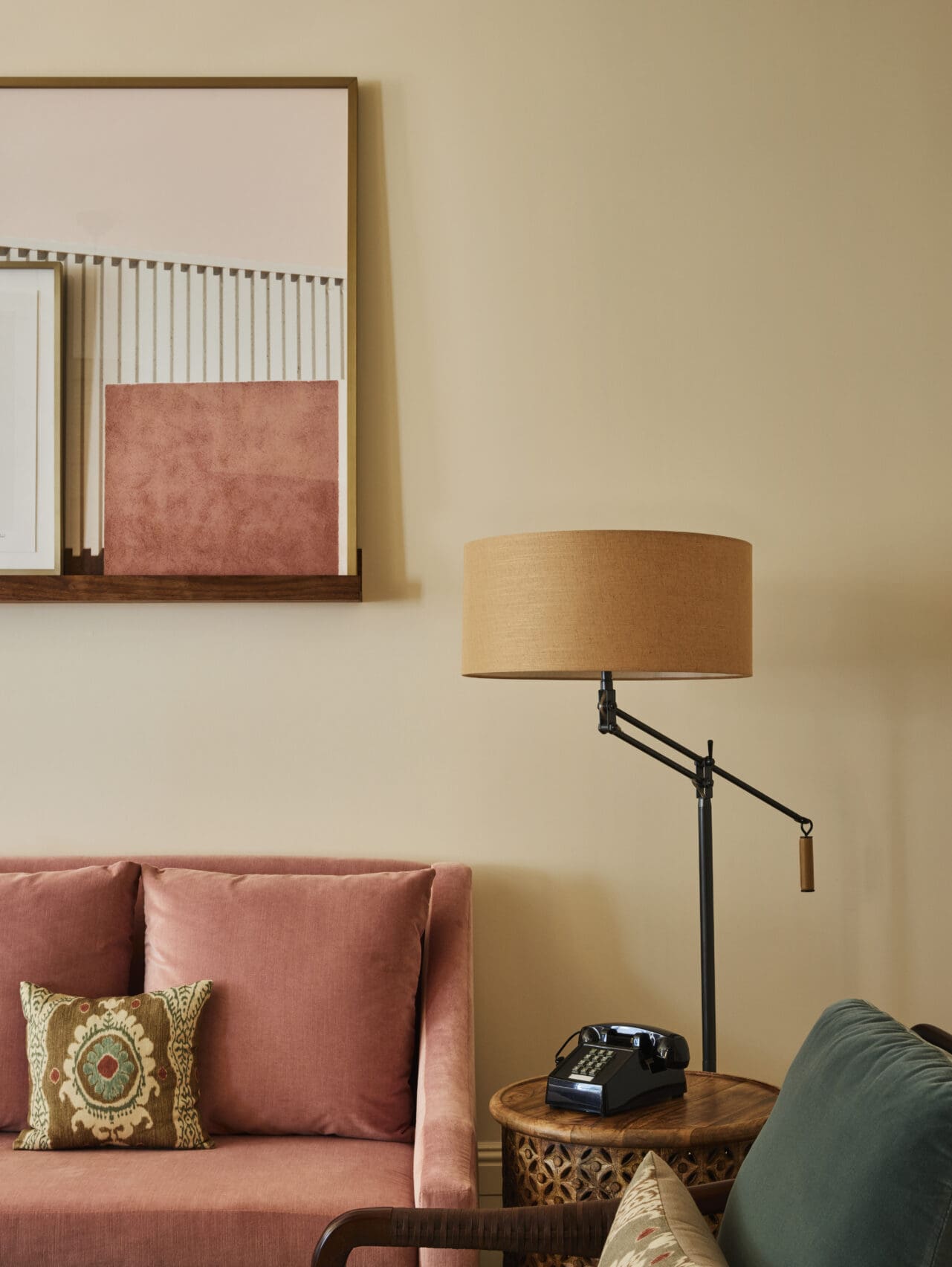 The Aster, Los Angeles, USA
What: A glamorous members' club in Hollywood
Where: 1717 Vine Street, Los Angeles, CA 90028
Price: From 480 USD per night
On the corner of Hollywood and Vine, a six-storey mural by Tristan Eaton signals the arrival of swish new Los Angeles members' club The Aster. The building was once home to Paul Allen's H Club, so it has large – and highly sought-after – shoes to fill. In a chic, quiet Clubroom, there's a hand-painted Pacific ocean by Jason Gaillard, in which LA's light glitters on the surface. At the bar, hard liquor is served with branded ice cubes that could take out a small child – but fortunately they are in short supply, as The Aster is adults only. There are also 35 spacious suites, which feel more like rooms in a private home than a hotel. This month, the club will also reveal one of the largest rooftop spaces in Hollywood, complete with pool, outdoor theatre and the new Lemon Grove restaurant.
Rancho Pescadero, Baja California, Mexico
What: A consciously designed, hyperlocal hotel
Where: Camino a la Playa s/n Lote 545, 23310 El Pescadero, B.C.S., Mexico
Price: From $895 per night
In a small fishing village on the Pacific coast of Mexico's Baja California Sur, this newly reopened – and completely redesigned – high-end property will open in November. Wellness is top of the agenda – but not just yours. The design team for this hyperlocal hotel sourced almost everything from nearby artisans, from the in-room coffee beans to the Talavera tiles in the outdoor showers, generating income for the community. Chef Sandro Falbo plays with Mayan cooking techniques to honour the country's heritage, while many of the ingredients on the menu are grown on-site – guests are even invited to collect their own eggs in the morning for breakfast to help them connect with this particular flavour of ranch life. But this is no ordinary farm: you can also hang out in the spa (where products are made from plants grown on site), hit the beach and do yoga in the outdoor shala (Sanskrit for 'home').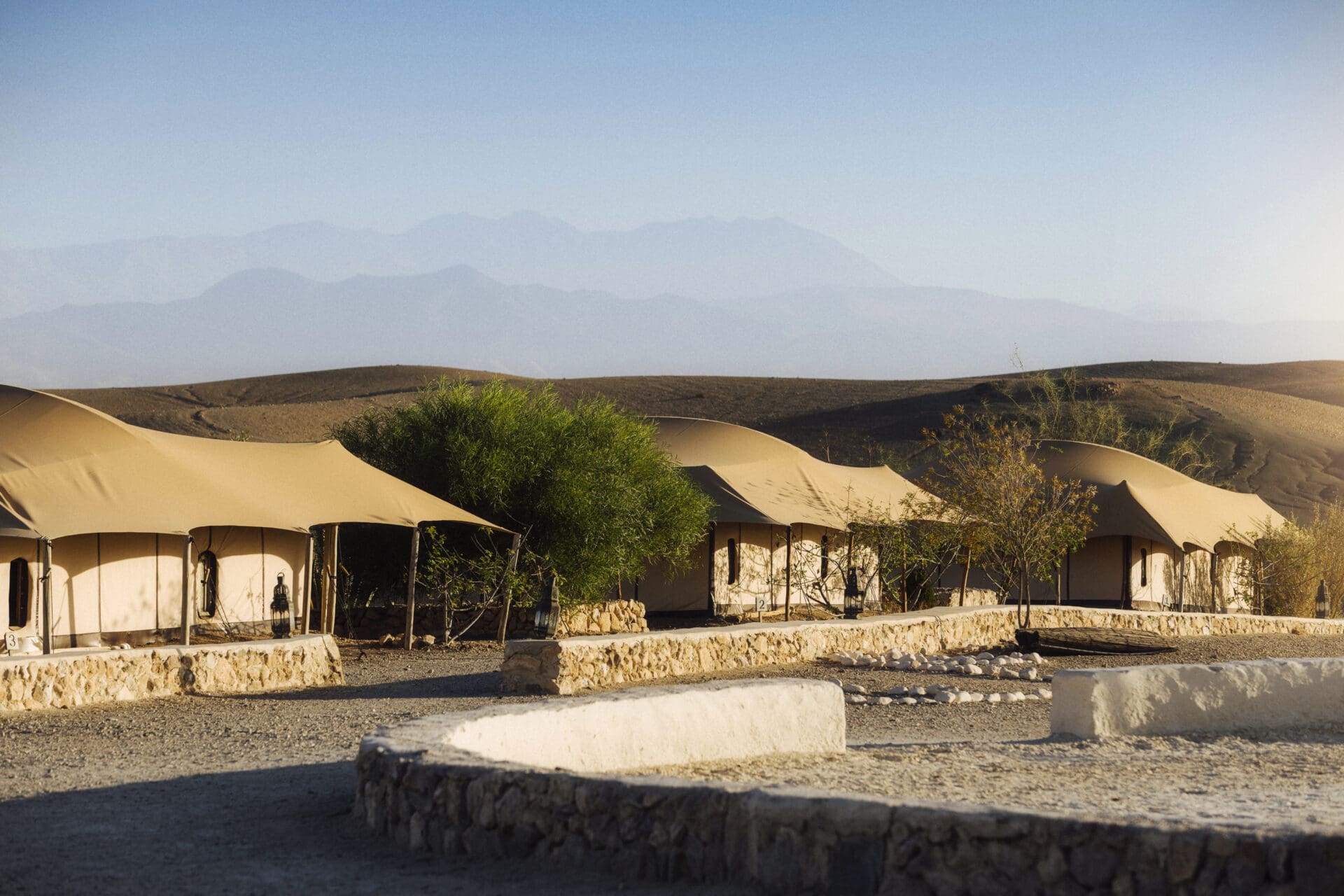 Caravan Agafay, Atlas Mountains, Morocco
What: A canvas crashpad under the stars
Where: Agafay Desert, Marrakesh, Morocco
Price: From $350 per night
Following the success of the Habitas group's Caravan AlUla, which opened in March in Saudi Arabia, the new Caravan Agafay looks to the Bedouin community of Morocco's desert for inspiration. The nomadic, communal lifestyle is echoed in the 20 traditional canvas tents, built for comfort and connection to the lunar landscapes of the surrounding dunes, whilst horses and camels graze in the on-site stables and guests have access to star-lit cinema screenings, two swimming pools and a wellness centre. Just 45 minutes south of Morocco, Agafay's latest opening offers stargazing and desert survival skills for an immersive experience in a culture renowned for its nature-first mindset and exceptional hospitality.
Outsite, Marrakech, Morocco
What: An exotic riad for communal co-working
Where: 20, Derb Chorfa el Kebir, Rue Mouassine, Marrakesh 40040, Morocco
Price: From 73 USD per night
Outsite is a rapidly growing co-living community with locations across the world, most recently landing in Marrakech's Mouassine district and soon to open in New York's street-smart neighbourhood, Brooklyn. The restored Berber riad in Marrakech has 20 rooms spread throughout four properties, with communal spaces to eat, network and knuckle down (and the WiFi reaches all the way to the roof terrace). Unlike many riads here, each guest has their own key – so you can duck out for a distraction (or some inspiration) and visit the city's souks or the medina's iconic market, Jemaa el-Fnaa, in your own time. The breakfast buffet is particularly popular, with Moroccan Msemen pancakes (a savoury flatbread made with olives or cheese), freshly-baked orange cake and seasonal fruit, and staff – all fluent in English – can also plan Ramadan dinners and Kosher menus.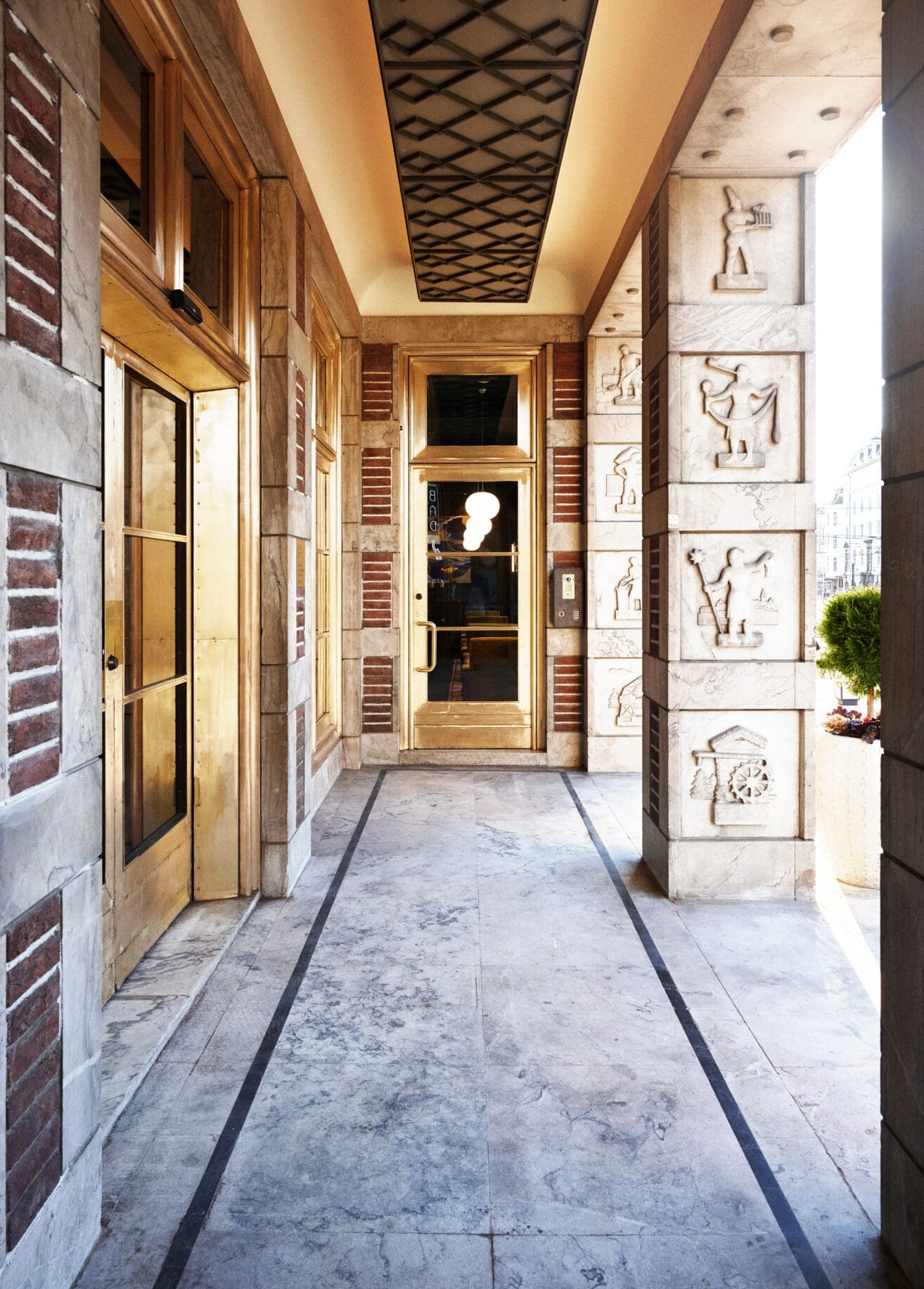 Sommerro House, Oslo, Norway
What: A multifaceted hub for work and play
Where: Sommerrogata 1, 0255 Oslo, Norway
Price: From 394 USD per night
If hotels could be multi-hyphenates, then Sommerro House would be a prime example. Bedrooms are Scandi-grand – think ash wall panels and polished birch with glamorous minibars and antique furniture – but they also offer a backpacker package for budget travellers. There are no less than seven places to eat and drink – and almost as many places for professionals to connect, including an intimate library. Then there are the Vestkantbadet public baths with Per Krohg's whimsical mosaic on the walls, playful murals by contemporary artist Bendik Kaltenborn, and abstract sculptures by Kaja Dahl rooting the property firmly in the 21st Century. Design practice Grecodeco has brought their light touch to this Art Deco hotel – Norway's first – attempting to fill a gap between what travellers want from their hotels and what they get. Need further incentive to visit? Oslo has unveiled its new National Museum, which is the largest of its kind in the Nordics.
Soho House Stockholm, Sweden
What: A club classic in Stockholm's chicest neighbourhood
Where: Majorsgatan, 114 47 Stockholm, Sweden
Price: £1216 for annual membership to Soho House Stockholm for over 27s
Those that worship at the alter of Soho House's tequila-saturated townhouses have a new place to congregate – this time, in a literal church on Stockholm's Majorsgatan street. The club opens in late November and follows hot on the trail of Soho House's Scandinavian debut in Copenhagen, which opened during summer. Members will find prints by Swedish designer Cathy Nordström on the walls of the converted building, alongside pieces conceived by artists based in Sweden. Londoners will find familiarity in Cecconi's, New Yorkers will love the DUMBO-esque library and Angelinos can get behind the turntables at the in-house studio. Close by is Östermalm for champagne and shopping, or Södermalm for coffee and culture.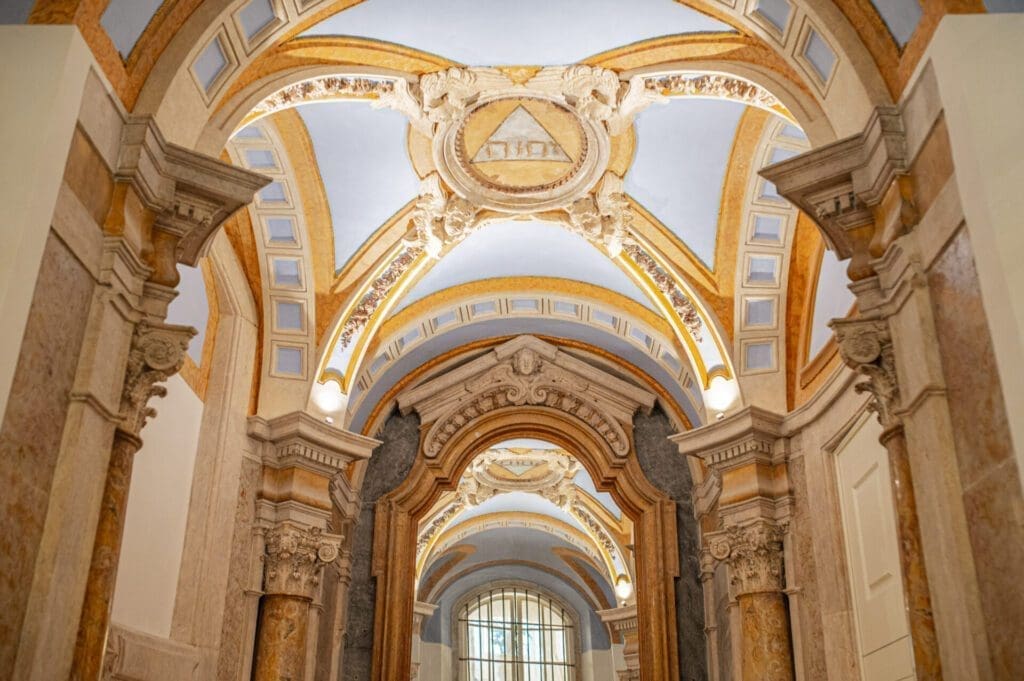 Palácio Ludovice, Lisbon, Portugal
What: A modern hotel wrapped in a historic, 18th-century building
Where: R. de São Pedro de Alcântara 39, 1250-237 Lisboa, Portugal
Price: From 224 USD per night
Previously a private residence, Portuguese architect Miguel Câncio Martins has taken great care to preserve some of Palácio Ludovice's 18th Century stucco ceilings and over 3,000 azulejo tiles, resulting in a show-stopping 'palacete' that embodies the capital's heritage. As a building, its endurance on the edge of Barrio Alto in Lisbon means it's become part of the furniture, but as a hotel, it still feels like a secret – despite its sunshine-yellow exterior. Below the bright, airy bedrooms, a vault-turned-bar sets the scene for 'sommeliers choice' wine tasting that inevitably leads to long, laughter-filled evenings where your table is the last to leave.
Ace Hotel Sydney, Australia
What: A first-in-the-hemisphere opening from Ace Hotel
Where: 47/53 Wentworth Avenue, Sydney NSW 2000, Australia
Price: From 200 USD per night
With the city's lockout laws lifted in 2021, Sydney's nightlife has blossomed. This year, The Ace Hotel opened in the dynamic district of Surry Hills, so now visitors can get the party started and sleep it off in style. We love the sleek suites and their views over Wentworth, plus Jason Phu's canvas behind the front desk, humorously titled 'if the moon farted all the birds would die'. The first of its kind in the southern hemisphere, the hotel brings together disciplines from DJs to ceramicists for workshops, talks and classes, celebrating some of the country's coolest creatives. Set in a historic brick factory, industrial touches such as concrete walls and sky-high ceilings nod to the industrial heritage of the building, whilst the moody, low-lit atmosphere is designed to have minimal impact the morning after.
Fort Road Hotel, Margate, UK
What: a seaside hotel backed by a host of heavyweight names 
Where: Fort Road Hotel, 18 Fort Road, Margate CT9 1HF
Price: From 167 USD per night
Despite Margate's renaissance in recent years, the Kentish beach town has long been lacking a seafront boutique hotel or a birds-eye view of the ocean. The box-fresh Fort Road hotel is here to change that, with 14 individually designed rooms (several with sea views) and a roof terrace in a stellar location on the edge of the Old Town. Owner Matthew Slotover – co-founder of Frieze – recruited a team of hospitality bigwigs to make his mark, such as head chef Daisy Cecil from London's The River Café, whilst artist Tom Gidley hand-picked paintworks by Tracey Emin and Sophie von Hellermann, both Margate locals. It is an art hotel, but not one that forces itself upon you: it's a space of simple pleasures – good food, great art, sea and sunshine.
The Gate Lodge at The Newt, Somerset, UK
What: Somerset's celebrated hotel gets even better with a deluxe new private cottage
Where: A359, Hadspen, Bruton BA7 7NG
Price: 2,360 USD for two nights on a B&B basis 
Just in time for an autumnal getaway beneath its exposed beams and cosied up by the log burner, The Newt in Bruton has launched its first fully-equipped private cottage designed to give guests the best of both worlds: hotel-grade service, with all the usual home comforts. You'll get your own golf buggy and bikes to make the most of the 800-acre estate (we recommend checking out the recently opened Villa Ventorum, which offers an immersive Roman experience like nowhere else), plus a kitchen you can fill to the brim with locally-sourced delicacies from the estate's famous Farm Shop. The cottage has two bedrooms and the minimum two-night stay rate includes a 12-month Newt Membership.
The Mondrian Shoreditch, London, UK
What: A high-end hip bolthole in East London
Where: 45 Curtain Road, London EC2A 3PT
Price: From 517 USD per night
The Mondrian Shoreditch isn't new, but it is one to have on your radar this autumn. Formerly The Curtain, the hotel changed hands in 2021 and underwent a major overhaul. The hotel is now celebrating its first birthday with a host of celebratory events and activations, including a striking rocket installation on the exterior of the building by fashion designer Jack Irving.
The clubby space feels like it was designed with a 'work hard, play hard' approach in mind: the low-key bedrooms and the private balcony views do the talking, while downstairs tapas restaurant BiBo has fast become one of the neighbourhood's best. At copper-topped coffee and cocktail spot Christina's, you'll find dressed-down digital nomads wielding MacBook Airs by day, and cutting-edge entrepreneurs schmoozing by night. And speaking of coffee, we love that the hotel works with Redemption Roasters, a social enterprise that helps offenders rehabilitate with industry skills and education.


JOIN US FOR THE JOURNEY
Subscribe to the newsletter
City guides, culture, photography and ideas, with expert analysis on the biggest stories in travel