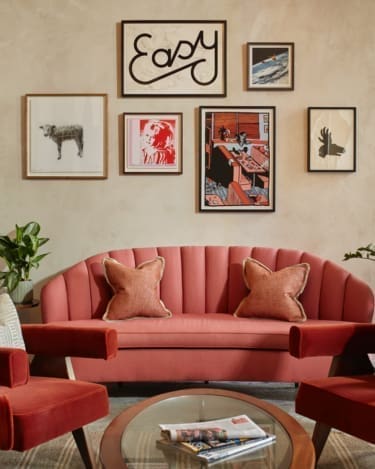 The art of hotels: where guest room meets gallery
Last updated: May 12, 2023
Hotels are increasingly blurring the worlds of art and hospitality by displaying museum-quality works and supporting new talent
Dining alongside Salvador Dalí, sipping cocktails beneath a Picasso, or sharing a room with Andy Warhol – often, the art in a hotel can rival that of the city's finest museums.
Art in hotels is nothing new. But a vanguard of properties is pushing the boundaries of exhibiting and sourcing art, from securing rare pieces and installing ambitious installations to supporting emerging and local talent – all of which enhance the immersive hotel experience, while introducing art to a broader audience.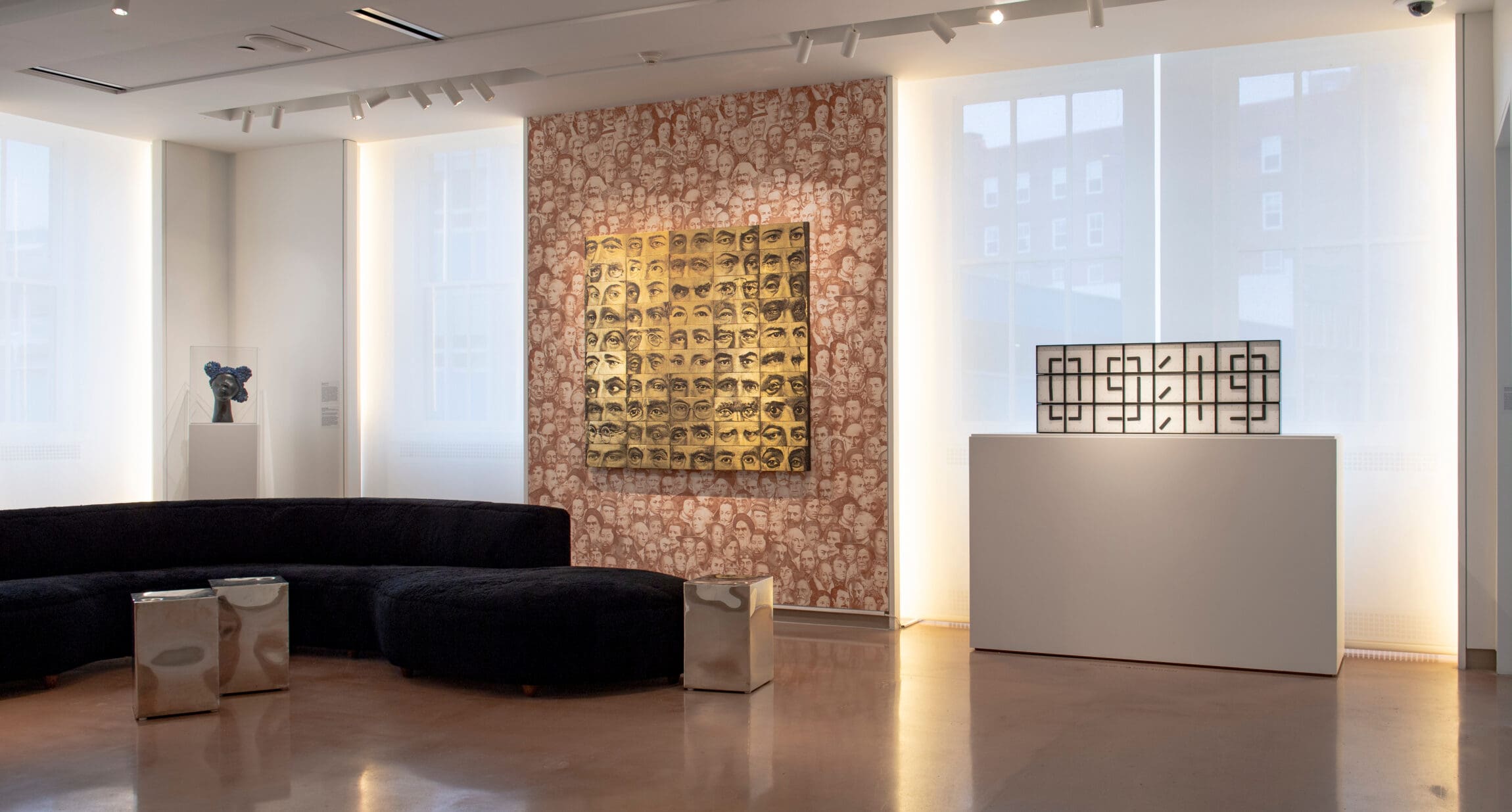 21c is a group of 'museum hotels' that combines a contemporary art gallery experience with boutique hotel hospitality. Art collectors Laura Lee Brown and Steve Wilson opened the first location in their hometown of Louisville in 2006. The move was credited as being instrumental in regenerating the city's downtown, which is now a thriving hotbed for creativity, and a popular digital nomad destination.
The portfolio includes nine locations across the South and Midwest, including Chicago, Kansas City and Nashville, with downtown St Louis opening in summer 2023. "21c Museum Hotels was founded with the mission to share innovative contemporary art with the public, in areas that have historically lacked access to thought-provoking art," says Alice Gray Stites, museum director and chief curator.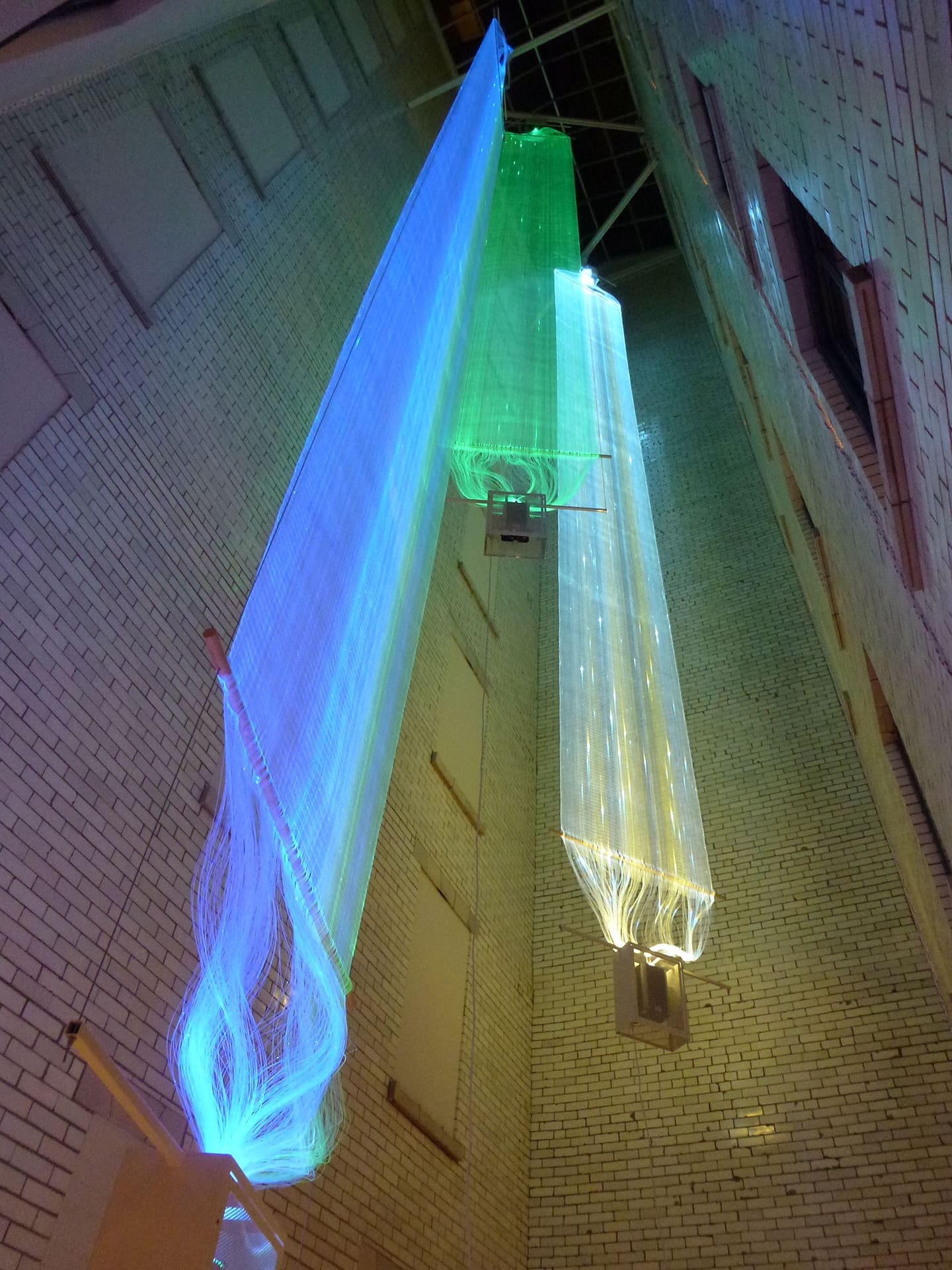 With more than 3,000 works within its collection, art infuses every inch of its properties. Large-scale site-specific installations are selected with the goal of transforming spaces within and outside of the buildings. In Cincinnati, Ohio, a beguiling fibre optic tapestry by Copenhagen-based artist Astrid Krogh fills a seven-story interior light well, which changes colour throughout the day. In downtown Louisville, a 30 ft tall golden replica of Michelangelo's David by Serkan Ozkaya – twice the size of the original – anchors the corner of 7th and Main Streets.
"That sculpture's journey, from Istanbul through the streets of New York City to Louisville, was a great adventure," recalls Stites. "At any 21c property, visitors will be immersed in the visions of dozens of artists, whose work reflects shared concerns, ideas, and issues, ranging from the environment to technology and labour, gender and race."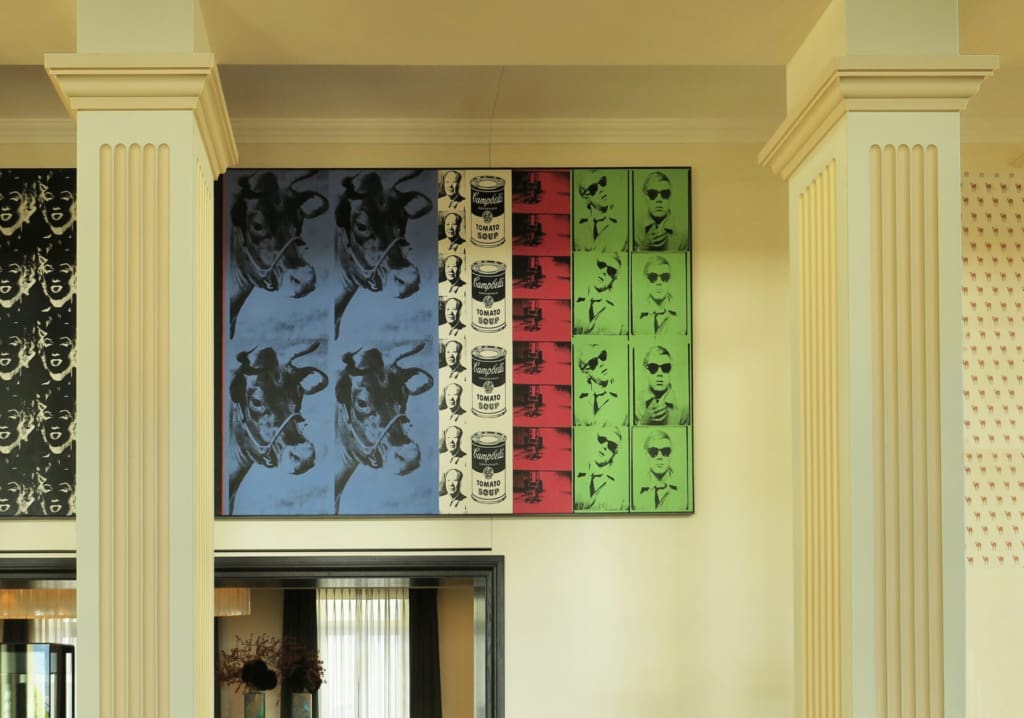 Art collectors often turn their attention to hotels. The Dolder Grand, which sits on a verdant hill above Zurich, is owned by billionaire collector Urs Schwarzenbach. The property is a home for his impressive stockpile, which includes works by Andy Warhol, Henry Moore, Zaha Hadid and Joan Miró. The works are not without controversy – Schwarzenbach has been in and out of court with charges of tax evasion in connection with importing art. For now, those visiting the hotel can bubble in a hot tub next to a Fernando Botero sculpture, while the Saltz restaurant is an immersive work of art in its own right, designed by artist Rolf Sachs.
"Hotels have an incredibly broad array of guests, from different cultures and backgrounds. Creating a curatorial experience that can appeal to such a diverse audience requires incredible sensitivity," comments James Hedges, who manages the art programming of The Beverly Hills Hotel and Hotel Bel-Air in Los Angeles, both noted for their gallery-like spaces, which host rotating exhibitions throughout the year. "Art is not merely about decor, it is yet another aspect of the guest journey. Our goal is to increase the 'delight factor' and engage our guests with intellectual stimulation."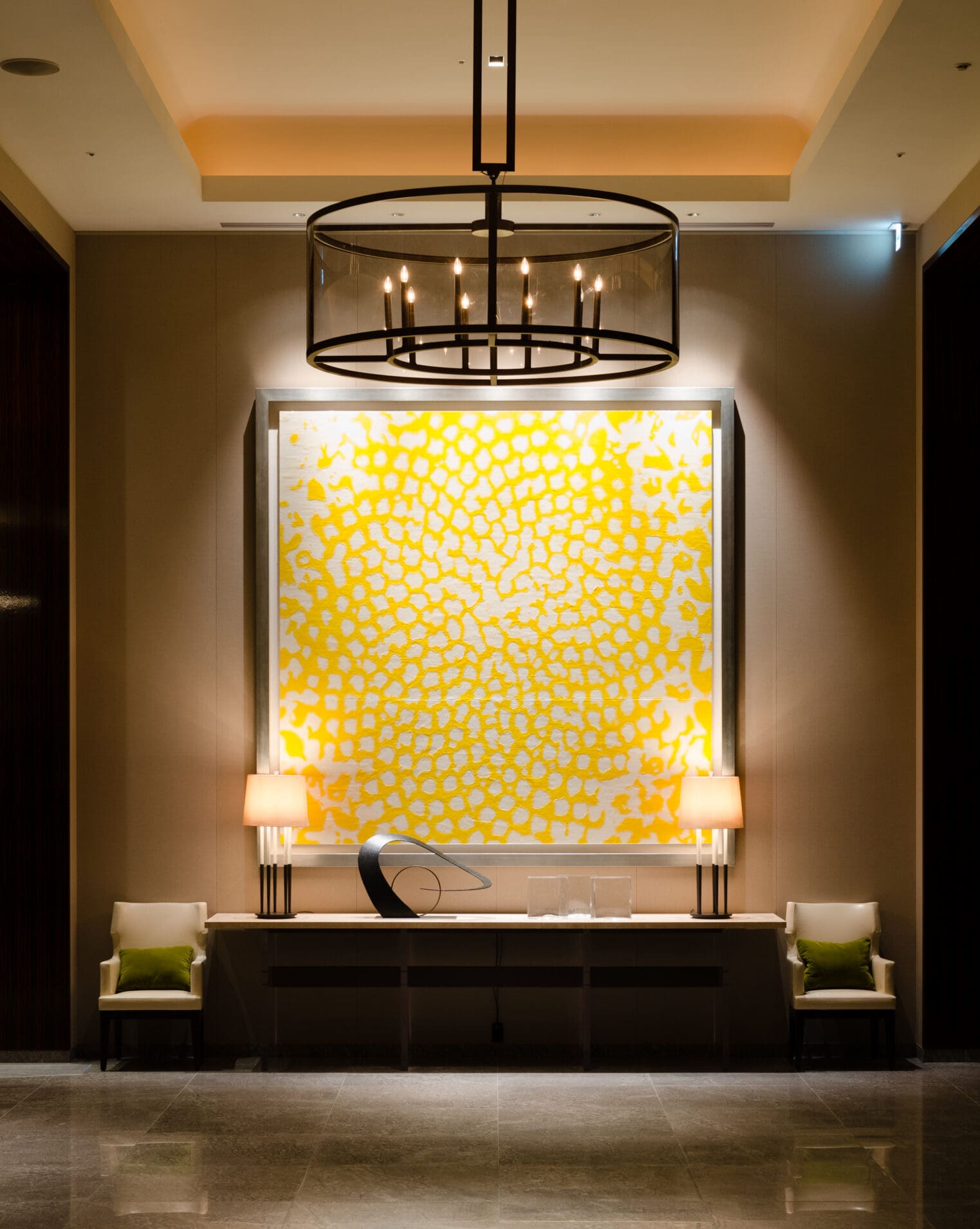 Meanwhile, Palace Hotel Tokyo has an entire coffee table tome dedicated to its extensive collection of art, which honours Japanese design and crafts, curated by the city's prestigious Art Front Gallery. "Thankfully, nothing has ever been damaged. There may have been a minor chip or scrape on one of our sculptural pieces, but Art Front is quick to swoop in and oversee any mending," says senior managing director and general manager Masaru Watanabe. "The gallery also offers guidance to our staff on how to properly handle and clean the various pieces."
Inspired by the hotel's natural surroundings, the museum-worthy curation includes abstract floral works by Huang Yuanqing and Masahito Katayama, alongside newly unveiled contemporary paintings by Naoto Sunohara. "We often spot guests enjoying the pieces in much the same way as one would enjoy a gallery or museum visit. Some have also expressed interest in acquiring the same or similar art, and it's always a joy when we're able to make that happen."
At The Fife Arms in Scotland, guests are greeted by Pablo Picasso's 'Femme assise dans un fauteuil (Woman seated in an armchair)', 1953, which hangs on a plaid tartan wall in The Drawing Room. It is from the personal collection of owners Iwan and Manuela Wirth, of Hauser & Wirth fame. The curation draws on the property's Caledonian roots, including a stag's head sketched by HM Queen Victoria and an ornate chimney carved with various scenes from the works of Scottish poet Robert Burns. Unexpected contrasts include contemporary photography by Turner prize winner Martin Creed.
Noted for its ornate grandeur, The Lanesborough in London houses a 2000-piece strong collection of regency art to rival the nearby National Gallery (both buildings were designed by architect William Wilkins). Highlights include two 18th-century portraits by English painter Sir Joshua Reynolds. By contrast, contemporary British art hangs in The Lanesborough Grill restaurant, as part of its ongoing Lanesborough Art Programme, curated by Art Acumen. "During the selection process, we view how the collection hangs as a group, but more importantly, how each piece works within our rich historical setting," comments Stuart Geddes, managing director of The Lanesborough. "Our Georgian backdrop is a welcome alternative to the traditional white walls of a gallery."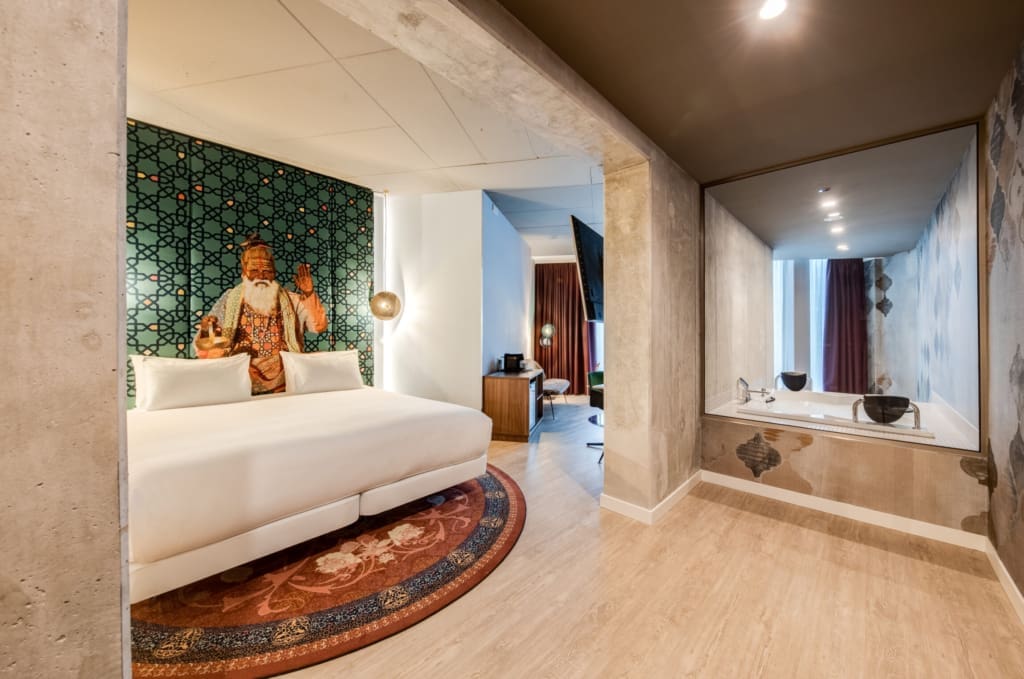 Impressive art is not limited to luxury hotels and billionaire collectors. The nhow hotel brand is noted for its unconventional, flamboyant spaces, with outposts across Europe. At nhow Amsterdam Rai, muralist David Zucker's exuberant designs flourish the property, from hotel bedrooms to public areas including the lobby and restaurant, drawing on the city's melting pot of cultures.
Nhow collaborates with local talent, such as Italian street artist Cheone, whose anamorphic paintings and sculptures are currently on display at nhow Milan. "It's important that the art we share with our guests is representative of the destinations they're visiting," comments Nik Wylie, brand manager of the NH Hotel Group. "It's a labour of love that is truly centred on building a community around the craft."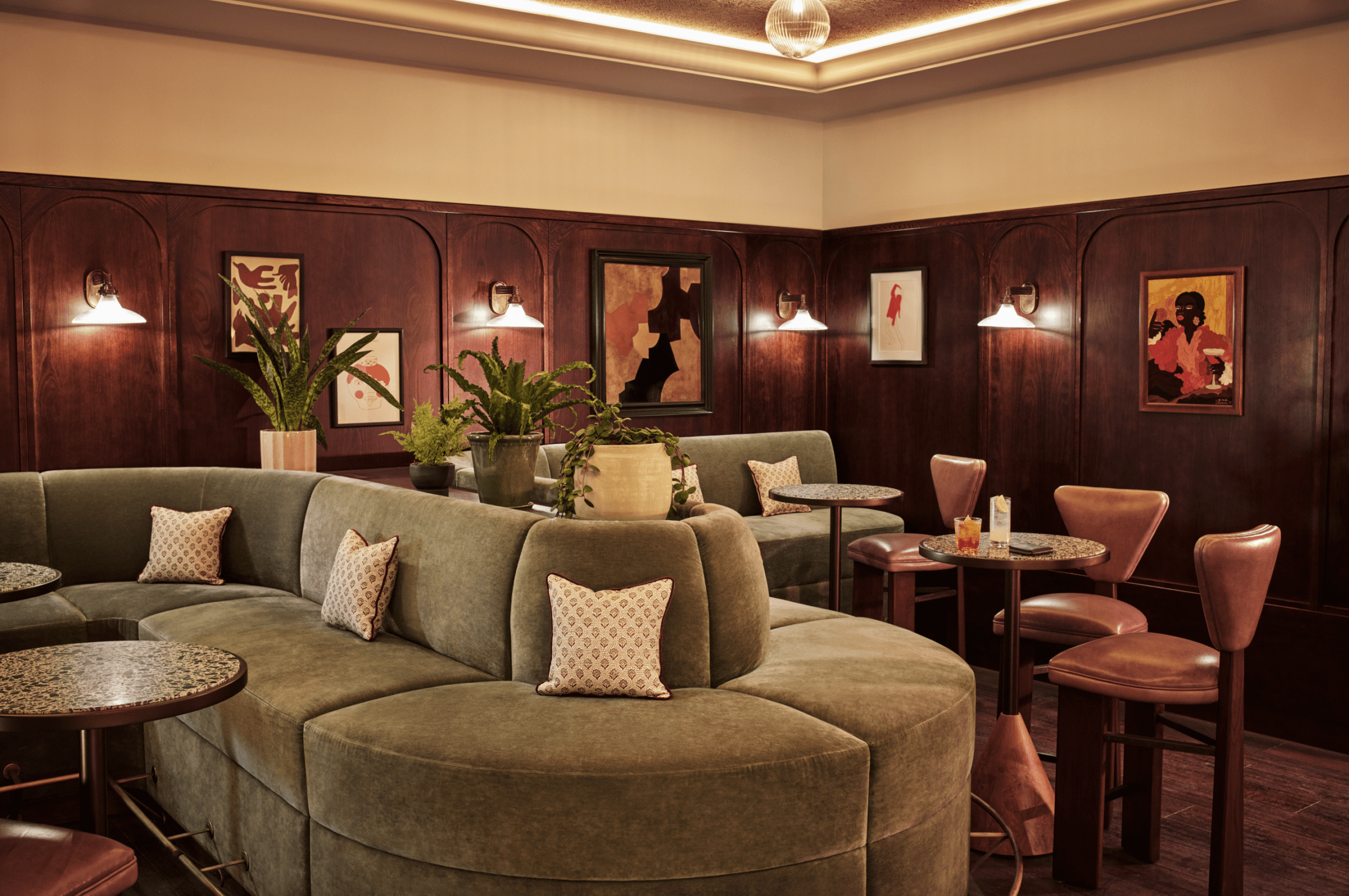 Chief operating officer at The Hoxton Rob Andrews agrees: "We believe a key part of being a Good Neighbour is showing long-term, meaningful support to the creative communities around each Hoxton." The hotel group created the Hox Gallery, which showcases emerging and local artists in each hotel. The Hoxton Shepherd's Bush, which opened in December 2022, has partnered with neighbouring Kindred Studios, a charitable enterprise that supports artists and makers in West London. In the US, The Hoxton launched Artist Open Call, which invited artists local to Williamsburg, downtown Los Angeles, Chicago and Portland to submit work to be displayed in its properties. A shortlist of artists is set to exhibit this year, including Jocelyn Tsaih, Arynlei, and Luke McGarry.
"Contemporary art can tell a unique story of a place and reveal its soul, and the best hotels understand this," affirms Katherine Gass Stowe, founder of curatorial firm James Company Contemporary Art Projects, which is responsible for New York's The Beekman, where an impressive art collection comprises 62 original paintings, photographs and sculptures. "You can tell a community is vibrant and thriving by its support of the arts, and artists are always at the heart of thriving cultural communities."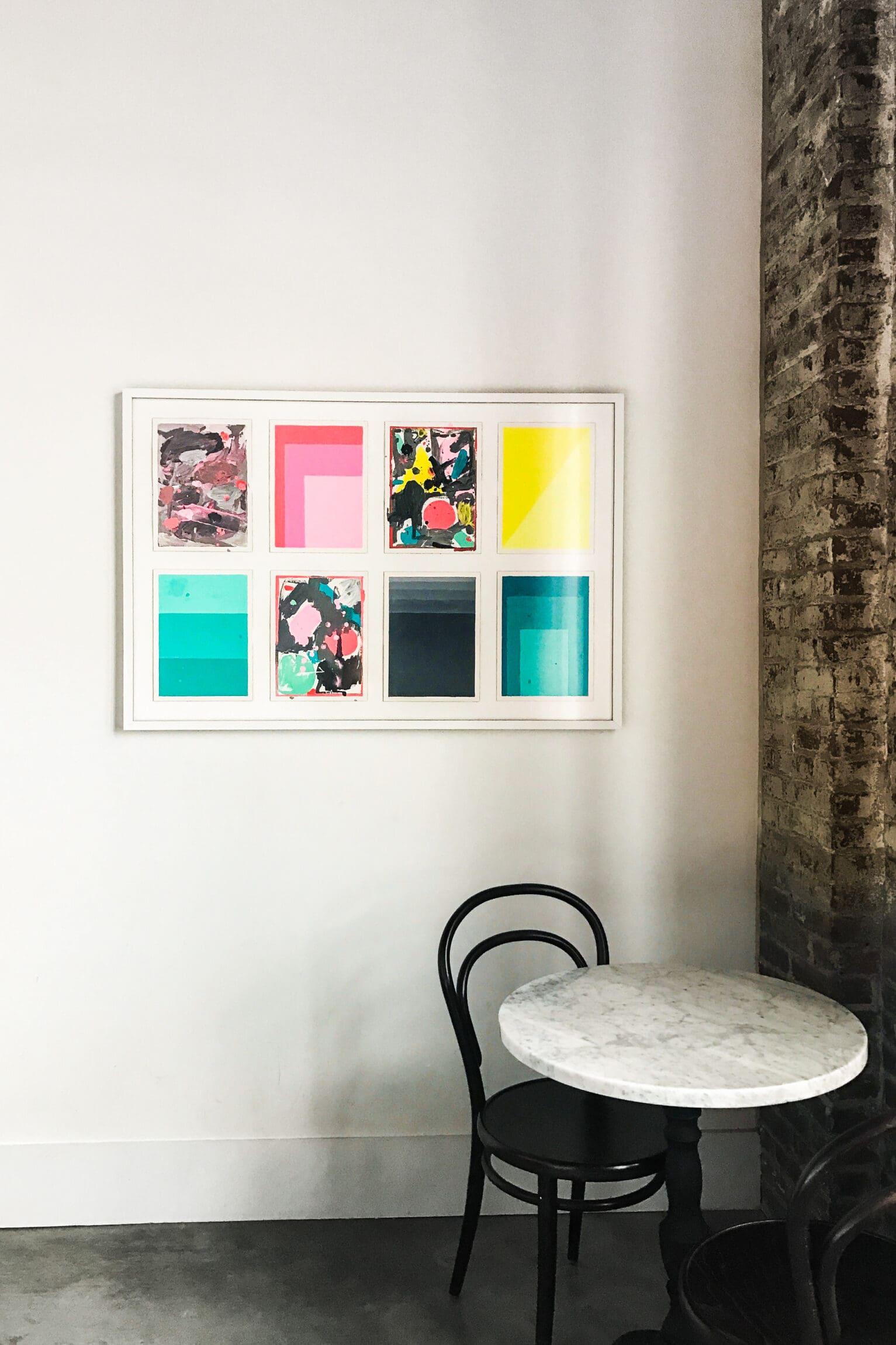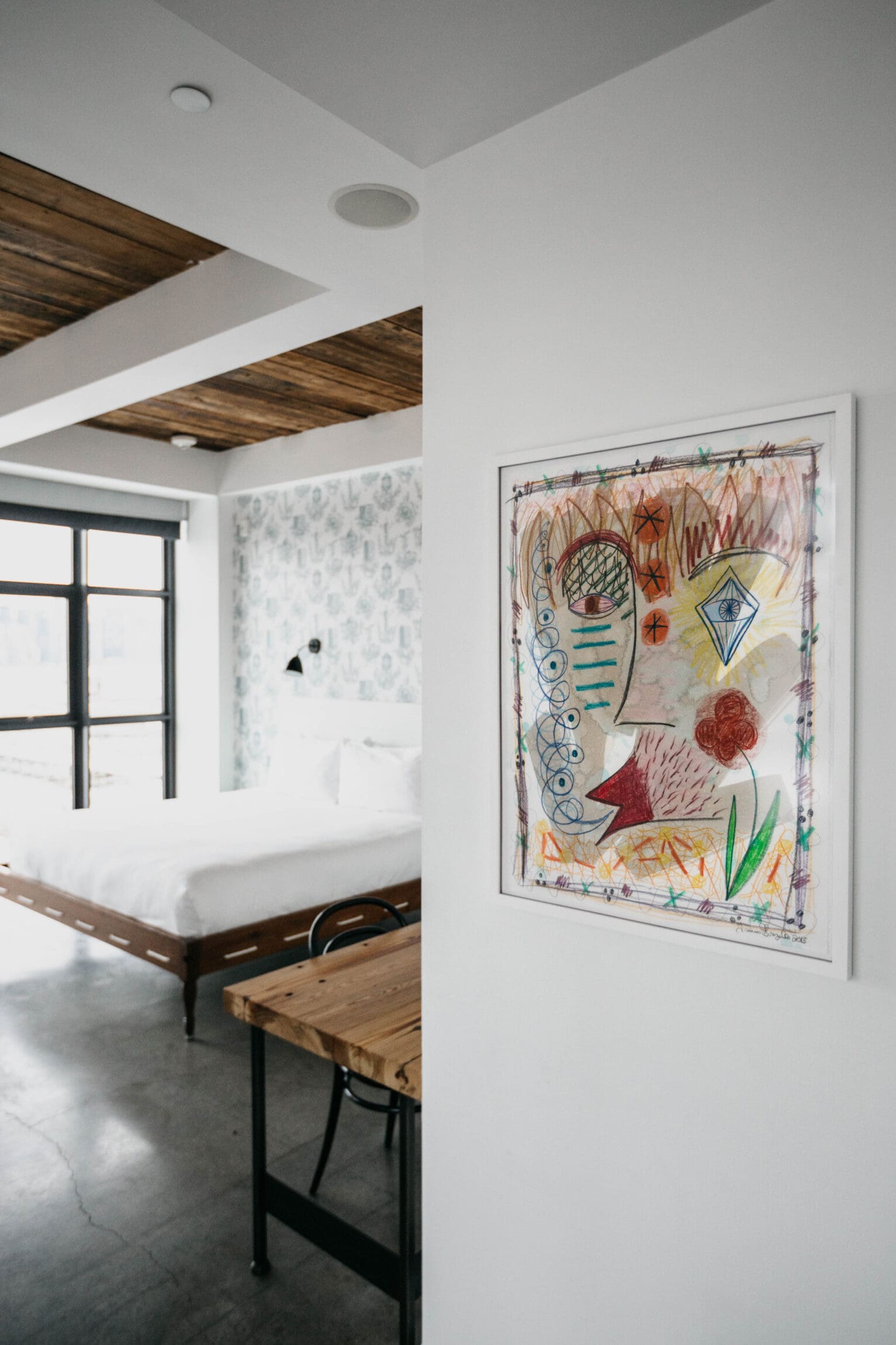 The Wythe in Williamsburg, New York, also serves as a gallery space for neighbouring talent. Large-scale murals cover the exterior of the building, while hundreds of works on paper adorn the exposed brick walls of the lobby and public areas. Peter Lawrence, owner of The Wythe, enlisted artist Kimia Ferdowsi Kline to curate the project, which "presents art to a diverse audience, who might not ever wander into a gallery," she comments.
"I am most proud of the hotel when it is full of, and home to, accomplished people doing interesting and creative things," says Lawrence. "Fostering these talented people in the small ways we can is baked into our mission for the hotel. Thankfully nothing has been damaged. We once had two giant puppies eat the legs off a bed, but no artwork has ever been touched."
Taking things one step further, BnA Hotels (think, 'bed and art') in Tokyo bills itself as an Art Hotel Collective, which aims to support Japanese artists and connect travellers to the city's local creative community. The concept launched in 2015 with two Airbnb rooms, and now has three hotels across the city, as well as a 'museum hotel' in Kyoto, all with rooms and public spaces uniquely designed by a local artist.
"We noticed a lack of small independent art galleries in Tokyo showcasing up-and-coming Japanese talent," comments co-founder Keigo Fukugaki. "We designed a mutually beneficial ecosystem within which both artist and traveller can benefit." Whether ensconced in a psychedelic neon mural or sleeping beneath a beguiling suspended installation, BnA creates a fully immersive and unique experience, which draws a naturally creative and curious crowd.
Whether acting as an incubator for emerging talent, or a custodian for some of the world's great masterpieces, the ever-evolving entwinement between art and hotels continues to redefine and disrupt how we consume art. Or, in the case of BnA, sleep within it.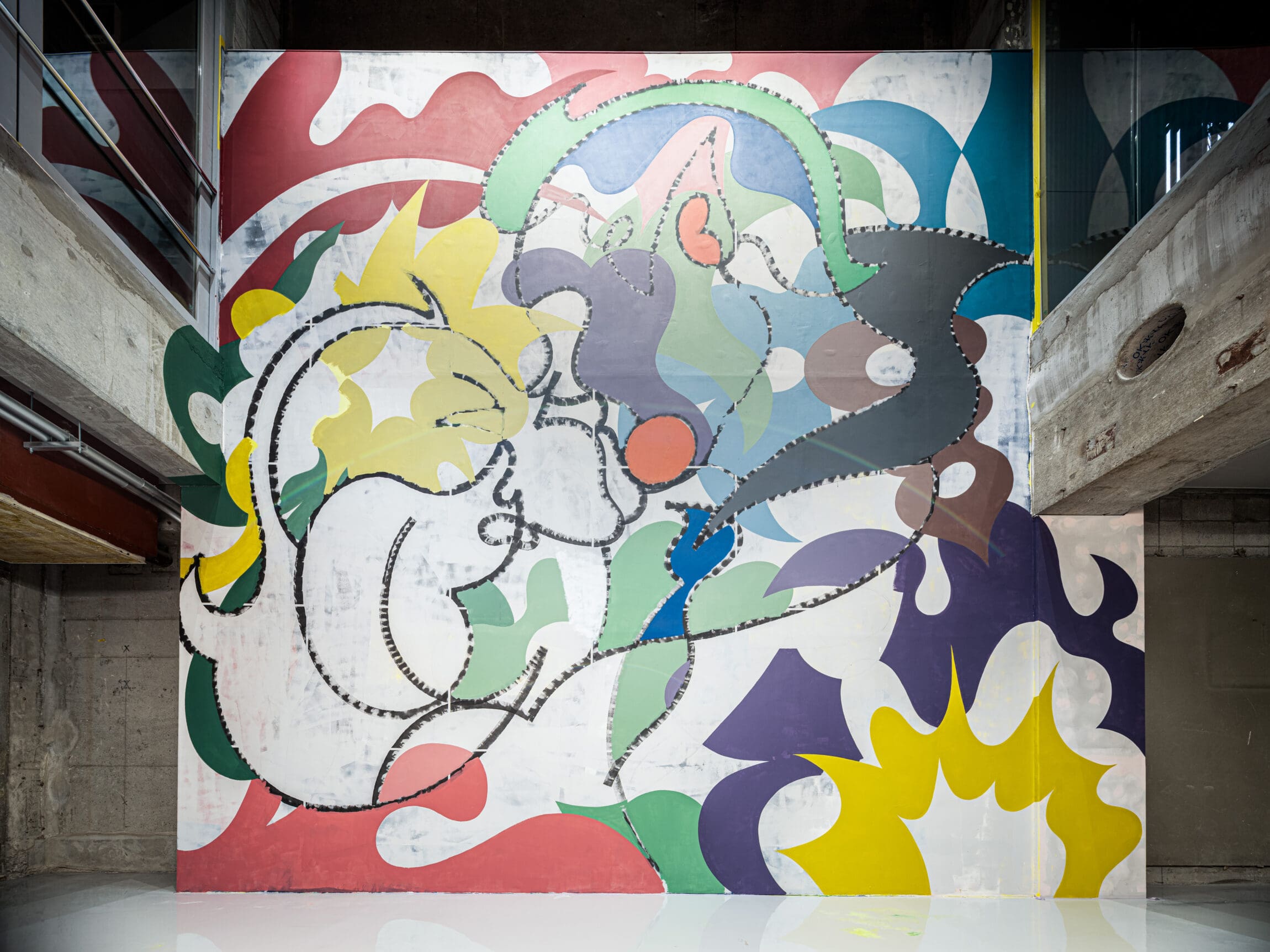 JOIN US FOR THE JOURNEY
Subscribe to the newsletter
City guides, culture, photography and ideas, with expert analysis on the biggest stories in travel