Exploring Dubai's efforts to redefine itself as a sustainability pioneer
Last updated: June 22, 2023
Dubai has defied stereotypes with its ambition to become one of the world's most sustainably focused cities. Ahead of its controversial hosting of COP28 this year, we explore the extent to which it has transformed from gas guzzler to green pioneer
Any new arrival who's inched along Dubai's snarled-up Sheikh Zayed Road, flanked by supercars, or gazed across a skyline shaped by incongruous steel and glass forms shimmering in the desert haze, may struggle to associate the city with sustainability. Famed for its excess, modern day Dubai, which in just 50 years sprung from fishing village to global city via an oil-funded expansion in the 1970s and subsequent building booms, often defies logic; a city of superlatives where you can go skiing indoors as the temperature outside hits 50 degrees celsius; where man-made archipelagos have popped up along the gulf where pearl fishermen previously plied their trade; and where carbon emissions per capita are among the world's highest.
Yet recent years have seen the city attempt a dramatic metamorphosis from gas guzzler to green pioneer. Following ruler Sheikh Mohammed's 2021 launch of the Dubai 2040 Urban Master Plan, which coherently maps out a more sustainable urban future, the emirate also committed to an ambitious plan to achieve net zero emissions by 2050. However, this goal is threatened by the UAE's current plans for significant oil and gas expansion, the third largest plans of its kind in the world, which contradicts the International Energy Agency's advice that there must be no new oil and gas projects if the world is to reach net zero carbon emissions by 2050. Others have criticised the hypocrisy in appointing Sultan Ab Jaber, the CEO of Abu Dhabi National Oil Company, as the president of COP28, given his plans for fossil fuel expansion, with 130 US and EU lawmakers recently calling for Al Jaber to be removed from his post as president of the climate summit.
It remains to be seen if Dubai's achievements will be contradicted by Adnoc's fossil fuel expansion, but its Urban Master Plan and net zero target mark a statement-making shift in direction that's already been spearheaded by serious investment in renewable energy, the steady roll-out of greener urban infrastructure across everything from public transport to waste management, and the approval of a swathe of high-profile private projects transforming the way the city evolves and interacts with its environment. This makes Dubai's hosting of global climate conference COP28 later this year all the more plausible.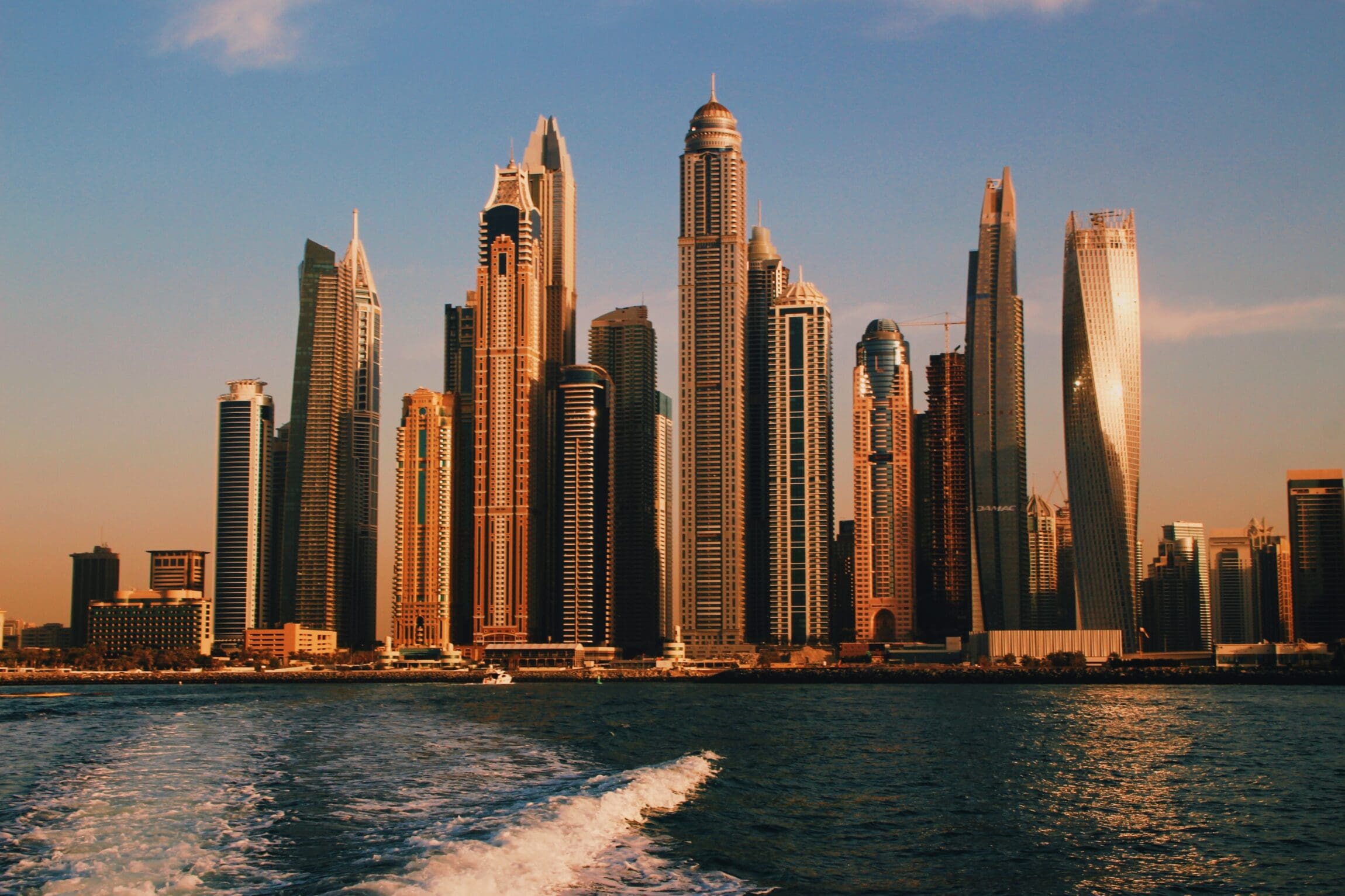 Some say Dubai's unlikely pivot started after the 2008 global financial crisis, which slowed the growth of a construction sector that seemingly had no limits. Others see the positive attention garnered by neighbouring Abu Dhabi's green-focused Masdar City project – designed by Norman Foster and launched in 2006 – as a motivating nudge towards a more sustainable ethos. Certainly the advances that enabled DEWA (Dubai Electricity & Water Authority) to effectively harness the region's ample sun and produce solar power at a profit has provided a technological great leap forward.
In reality, Dubai's new initiatives should come as little surprise. Located in one of the world's hottest, driest regions, Dubai finds itself at the front line of the climate crisis: its lack of rainfall (averaging a maximum of just 200mm all year) and a climate that makes air conditioning a non-negotiable part of life means its population exists at the sharp end of the climate debate. "Sustainability is being taken far more seriously today – the challenge now is how to bend the curve as fast as possible," says Baharash Bagherian, CEO of URB, an architecture studio and net-zero developer based in Dubai. "The need for all this was yesterday. You don't need to be a scientist to see our lifestyle's impact on the climate – everything is connected. We need to reinvent ourselves in terms of how we do business and source our products."
His company has played a central role in Dubai's green push, concepting and delivering a series of major-scale projects that, rather than attempting to control and limit nature's extremes, as has been customary, instead aims to contribute positively to the environment. One of his key challenges is trying to educate developers and clients that simple techniques can bring sustainability benefits without having to spend much money: "More than 70 per cent of the energy we use in Dubai is for AC and cooling a building. Basic principles, such as the form and orientation of a building, really help reduce energy requirements."
His firm's impressive roster of current and recent projects include Dubai Reefs, the world's largest ocean restoration project that will create a home for more than one billion corals and 100 million mangrove trees; Agri Hub, a food security project set to create more than 10,000 jobs, and The Loop, a 93-kilometre sustainable urban highway. These complement a swathe of city-wide initiatives including the world's longest driver-free and fully automated metro, helping reduce reliance on Sheikh Zayed Road, the implementation of a Green Building framework, and the world's largest waste-to-energy project, which – when complete – will divert waste from landfill to feed the electricity grid with 215MWh of clean energy (enough to power 135,000 homes for a year).
The Sustainable City
Another headline-making scheme was the launch of The Sustainable City. Established in 2015, the world's first operational net zero energy settlement, a 20-minute drive from Al Maktoum International Airport, houses about 2,700 residents and has become an international showcase for high-quality sustainable living. Browse the Instagram feed and its verdant green spaces, network of cycle routes and bee conservation schemes seem a world away from conventional images of Dubai's soaring high rises. "We can say it's a good model for an environmentally friendly community," says Bagherian, who was a key part of the project in the lead up to its launch, and has since been rolled out elsewhere by its developers.
Yet he stops short of labelling it a blueprint for others to follow, feeling instead it should be seen as a starting point. "The Sustainable City concept was largely targeted at a certain demographic of high-income earners, but sustainability needs to be attainable for everyone living and working there," he says, fearing sustainability is becoming a buzzword that manifests itself in a few solar panels on rooftops. "Instead of existing definitions of sustainability, we're pushing people to think of climate positive cities – those that produce more food and energy than they consume, where everyone has equity and where the city is in balance with nature."
The Loop is a sustainable urban highway for cyclists and pedestrians
Promoting a sustainable lifestyle
Despite its reputation for conspicuous consumption, Dubai's ambitious plans are becoming second nature to its citizens, according to Najia Qazi, founder of Sustainable Narrative, a platform for creating awareness of sustainability within the fashion industry and beyond. "When it comes to sustainability, the conversation is picking up and has moved beyond the infancy stage," she says. "We are seeing a growing demand for sustainable products as local start-ups step into the game with alternatives and substitutes to existing choices, often motivated by a desire to truly improve the environment for future generations."
From pop-up markets and farm-to-table menus to green taxi options and fashion brands, she's witnessing not only a growing eco-consciousness among the population, but a willingness to pay for these options. This tallies with figures from the luxury travel sector, with a recent YouGov Global Travel and Tourism white paper showing that almost two-thirds of UAE residents are willing to pay more for environmentally friendly, sustainable tourism experiences, while 'sustainable' luxury hotel stays have increased by 50 per cent among affluent travellers. "Eco-tourism has great potential in the UAE," says Qazi. "By promoting responsible travel practices and conservation efforts, I believe it could provide economic benefits while preserving the environment for future generations."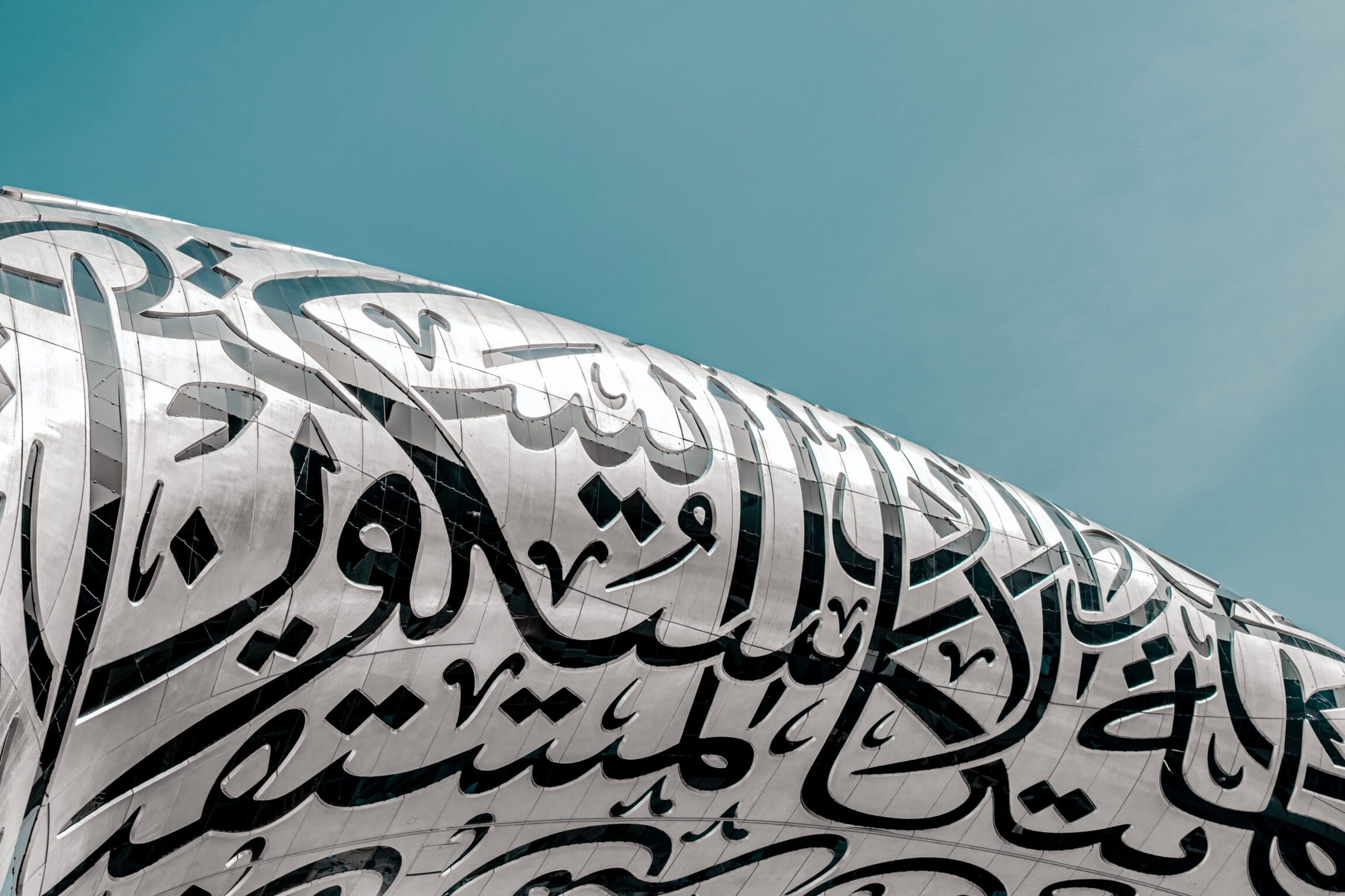 How realistic is net zero?
There remain major questions to be answered: not least how seriously Dubai is taking its transition to renewables. Many have questioned Dubai's hosting of COP28, likening the decision to elect Sultan Ahmed al-Jaber – head of Abu Dhabi National Oil Company – as president of the event, to putting a fox in a henhouse. There are also likely limitations when it comes to technology. "Every ten years there are more efficiencies in technologies and costs become far lower," says Bagherian, before outlining perhaps Dubai's most pressing deficiency. "The critical gap we see right now is when it comes to water supply and harvesting drinking water. For at least the next five to ten years water desalination will not become more energy efficient – we still need a lot of innovation there."
However Bagherian notes that the authorities' decisive actions have put the nation on the right path. "If you have leaders that put sustainability at the heart of the agenda you get the private as well as public sector embracing that and moving forward with it," he says, noting how important the financial sector is to meaningful change. "There are lots of opportunities when it comes to sustainability – transitioning from fossil fuels to renewable energy is one of those, especially in a region where there's so much sun. If we really want to have an impact when it comes to achieving net zero we have to identify the opportunities that will bring those benefits."
A curvaceous addition to Dubai's skyline arrived last year with the launch of the Museum of the Future in the Financial District. This striking exhibition space for innovators, artists and filmmakers has been designed to inspire a new generation to "positively shape humanity's next chapter". Perhaps, if Dubai's assumed new identity as a sustainability pioneer is followed by constructive outcomes at COP28, our collective next chapter might start to look a little more optimistic.
Sign up for insider city guides across the world


JOIN US FOR THE JOURNEY
Subscribe to the newsletter
City guides, culture, photography and ideas, with expert analysis on the biggest stories in travel