This Kentish seaside town has a host of discerning shops, wine bars, seafood and art galleries. Here are the best things to do in Margate for a weekend away – including where to swim, of course
Margate presents a unique chapter in the story of Britain's seaside towns. The saga starts the same: a popular Victorian seaside escape in the 19th century, followed by a steady decline from the mid-20th century after cheap flights made international holidays more popular. The arrival of the three-storey Turner Contemporary gallery in 2011, however, marked a turning point for the town: other galleries followed, as did wine bars, restaurants and design shops. Tracey Emin grew up in Margate before moving to London, and returned to the Kent coast in 2016. In 2023, she opened her long-awaited foundation, studio space, and exhibition centre TKE Studios, which supports ten local artists with quality studio space.
Margate has become two towns: one of regeneration and relocated Londoners who've snatched up cheaper homes and brought their creative businesses with them (the Shoreditch-on-Sea side). Then, there is the grittier punk picture of local boozers, fading seaside resort remnants and grey tower blocks. (Walking along a sea-facing road to Cliftonville on a recent visit, the smart Victorian townhouses gave way to some dumped household waste on the street; an abandoned toilet with the lid open had the words 'F**K THE CISTERN" scrawled on it.)
There are few places in the UK that combine lovely swimming and coastal walks with brilliant art, elegant food and discerning wine lists, with gritty street scenes thrown in for good measure. And it's all accessible via a 90-minute train from London. For the best swimming, eating, drinking and things to do in Margate, look no further than here.
The best hotels in Margate
There's too much to see in Margate in a single day, so book a stay at Fort Road Hotel for a weekend, which opened in August 2022 after a three-year renovation. The four-storey, 14-room hotel is directly opposite the Turner Contemporary, and has far reaching views over the coast. The hotel was originally the Fort Castle Public House, which opened in 1820, and is possibly the last surviving in the area that the artist JMW Turner would have recognised. He visited Margate regularly over 15 years, painting the seaside town's expansive skies. He stayed with Sophia Booth, who lived opposite the hotel, and he was a known drinker, so almost certainly popped over for a few over the years. Turner Contemporary, named in his honour, is now on the location of that home.
The fortunes of the hotel mirror that of the town: a 19th-century heyday, 20th century decline, and 21st century rejuvenation. It was purchased at auction in 2018 and opened by the co-founder of Frieze art fair Matthew Slotover, as well as artist Tom Gidley, and developer Gabriel Chipperfield. As such, art takes centre stage here. There's a Tracey Emin etching in the restaurant and a neon sign in the bar, and oil paintings, gouaches, watercolours, prints and ceramics by local artists are dotted throughout the hotel, as well as a site-specific mural by Sophie von Hellermann.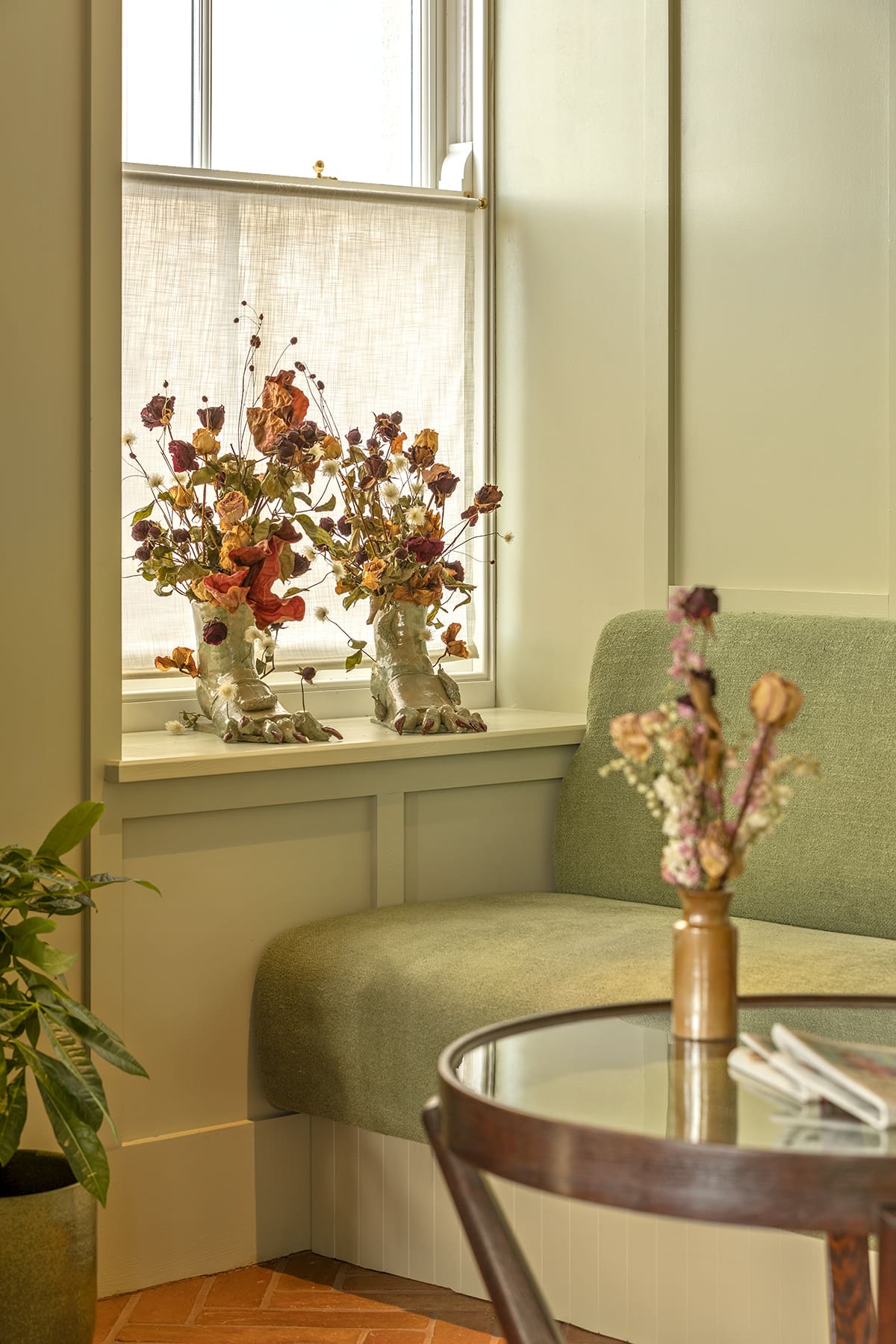 The entrance doubles as the hotel's restaurant, where pistachio green walls, terracotta tiled floors, slatted ceilings and exposed brick fireplaces create a cosy, casual dining room. Sash windows are partially covered by Kvadrat linen curtains made by Margate Design Collective, and original art hangs on the walls. The food from head chef Daisy Cecil (previously of The River Cafe) is elegant and delicious, and served by a welcoming and attentive team. On a recent visit, I enjoyed rosemary-salted polenta chips with a sharp lemon mayo, followed by creamy sweet breads, mushrooms, bacon and chestnuts, pan fried cod on buttery leeks and capers, and a dacquoise au chocolat for dessert, with two dessert wines. The menu showcases Kent's produce and seafood beautifully, and the warmth of the team made me feel utterly at home.
Upstairs, the 14 rooms have built-in teak wardrobes, mid-century chairs and mirrors, and bathroom products from local skincare brand Haeckels, featuring Margate seaweed and other botanicals. They are full of delightful details, including smooth oak radiator handles, a Hay kettle, terrazzo cork coasters, Louis Poulsen PH5 pendant lights, and deep window seats in bay windows, facing the sea and the Turner. You'll even be greeted by warm, salty welcome cookies from the kitchen.
Make sure to grab a cocktail in the underground bar, a double-height, exposed brick space with cosy sofas, a green tiled bar, and more unique art.
The best galleries in Margate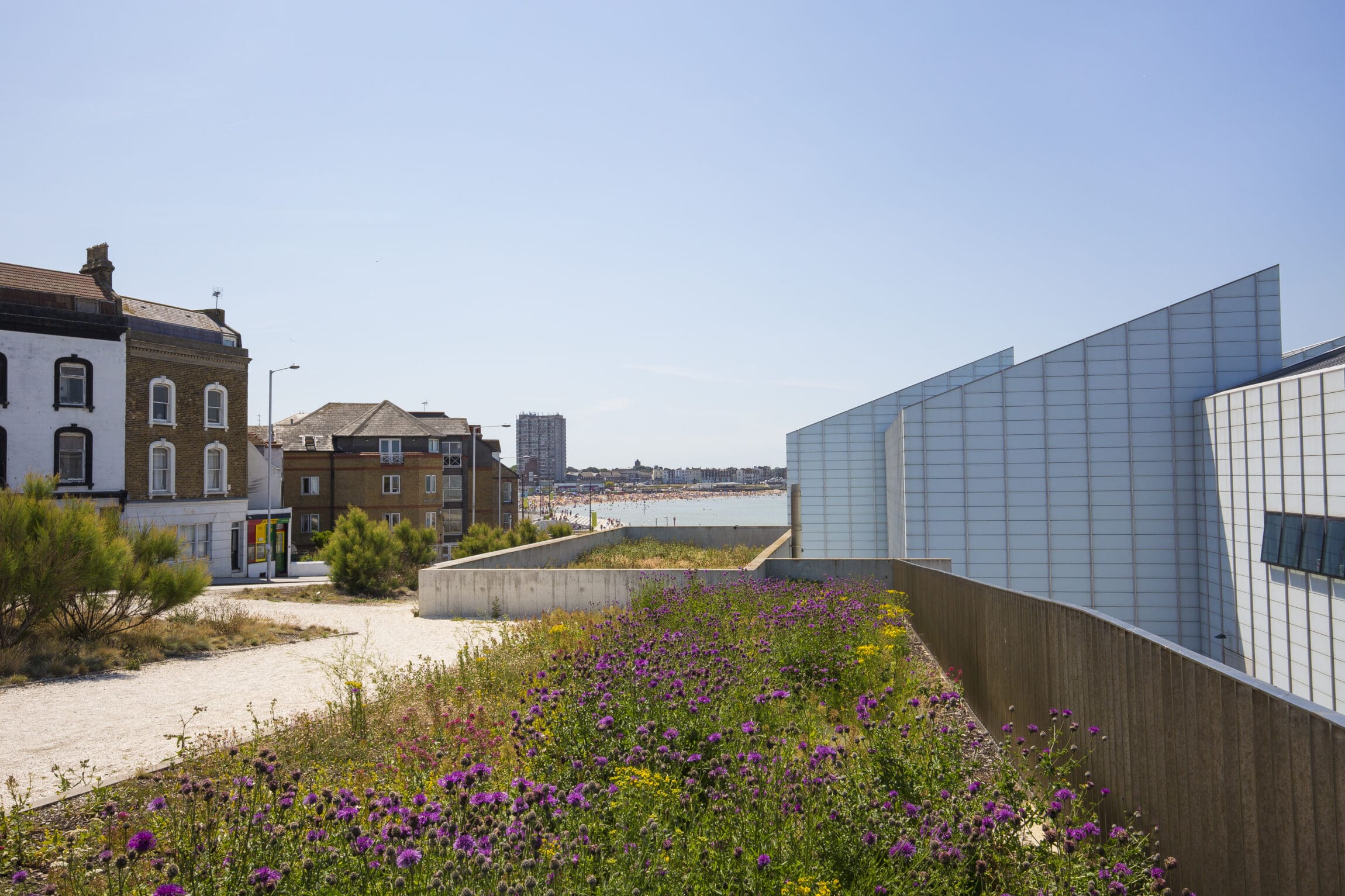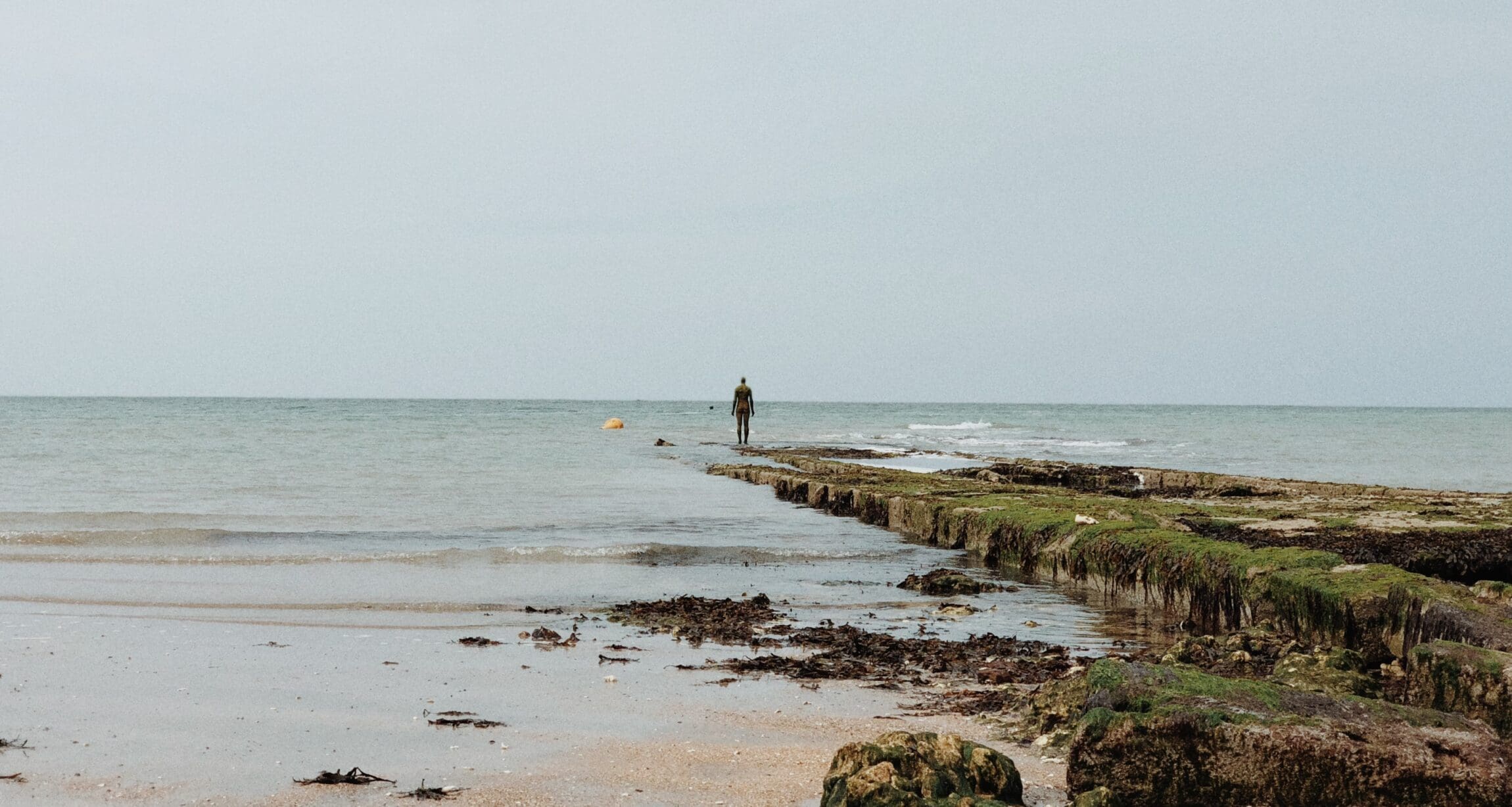 Head across the road straight to Turner Contemporary. There are free exhibits, workshops, educational programmes across its three floors, with views of the coast and Antony Gormley's enigmatic sculpture Another Time (2017) – a rusted cast iron sculpture of a human figure, facing out to sea, intermittently obscured and exposed by the tide. The gallery's architecture is worth marvelling at, designed by David Chipperfield.
A ten-minute walk inland brings you to TKE Studios, Tracey Emin's new foundation, which includes an exhibition space. Emin paid for the purchase and renovation of the building herself – a former Edwardian bathhouse, mortuary and children's nursery. She bought it in 2021 and refurbished it for two years before its opening in 2023.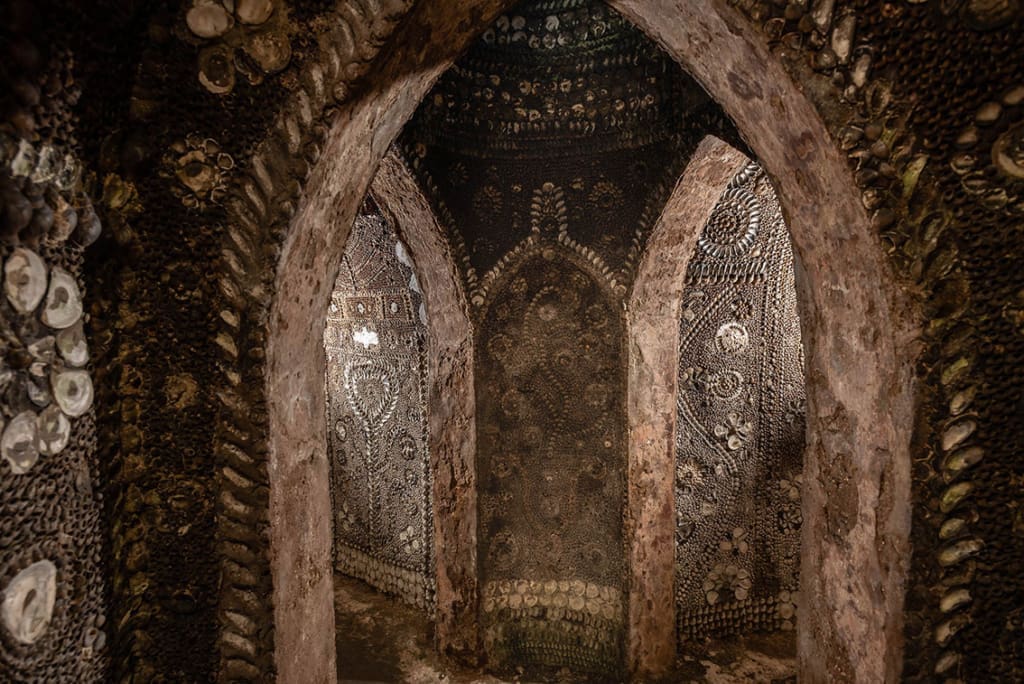 Nearby is Margate's most eccentric and mysterious site: a series of underground tunnels and chambers decorated with over 4.6 million shells. The shell grotto was discovered by accident and to complete surprise in 1835, and no one knows its origins with certainty. Some argue it was a Regency folly, others a secret shrine built by the Knights Templar in the 12th century, or even the Phoenicians in the 1st century BCE. Regardless, it remains an enchanting and confounding destination.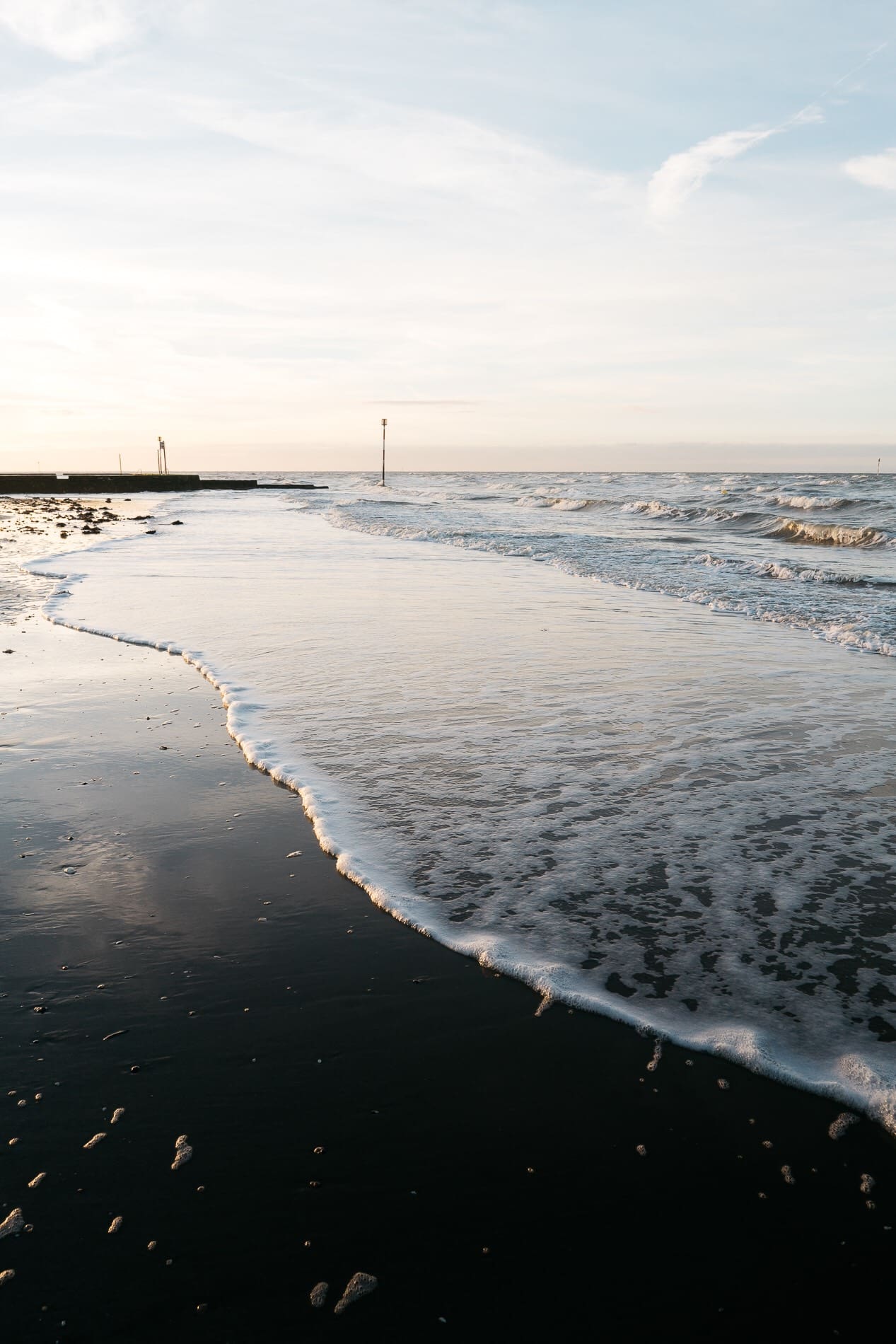 It would be remiss not to pack your swimming gear. Head to Margate Main Sands for a stroll and a swim in Walpole Bay Tidal Pool, a grade-II listed pool which first opened in 1937, and the largest of its kind in the UK. After your swim, you can warm up in Haeckels' free community sauna next to the pool.
For seaside nostalgia, check out Margate's 1920s fairground Dreamland, which was renovated and reopened in 2015. It's also grade-II listed and is free to enter, with rides operated on a pay as you go basis. They also host outdoor gigs here – Queens of The Stone Age recently played ahead of their Glastonbury slot.
The best shops in Margate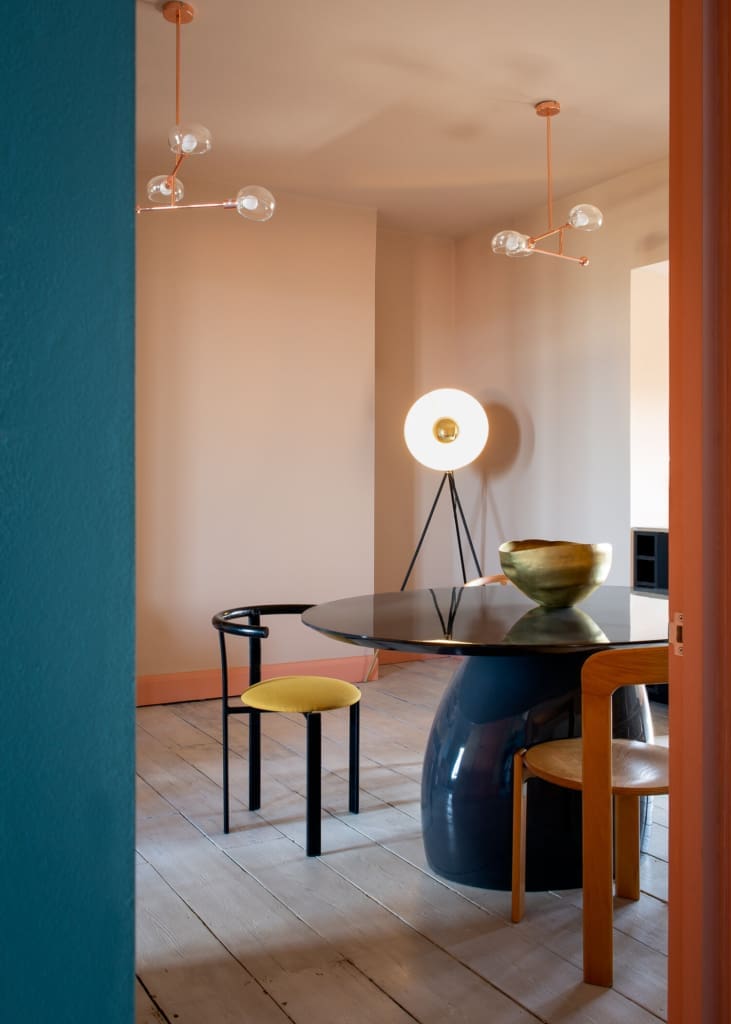 A ten-minute walk along Cliff Terrace from Turner Contemporary brings you to the original Haeckels store. The natural skincare brand continues to experiment and formulate new products in the ground floor lab here, which is an immersive space to explore their wares between ferns growing in misted beds. Upstairs are jewel-tone, sensitively furnished treatment rooms where you can test out the products.
Head to Margate's Old Town for a warren of narrow streets and antique furniture shops, vintage clothes shops (Handsome Freaks is particularly good), and many other curiosities, including a tiny museum dedicated to crabs. One of the highlights here is Margate Gift Shop, which is anything but. It's an independent streetwear and clothes shop with a tight curation of contemporary brands, and often hosts Stussy Archive sales.
The best restaurants in Margate
A wave of top London chefs have moved and set up shop in Margate in recent years, so there's a lot of good food to be had. From the team behind Brawn on Columbia Road (one of Hackney's best) comes Sargasso, a small wine bar and restaurant nestled against the sea wall of Margate's harbour arm. The wine here takes centre stage and complements the seafood small plates perfectly (make sure to order the parmesan fritters) as well as the unobstructed views of the sea. It also hosts occasional live music on Sundays. Check the weather forecast too – storms can force this exposed location to close for the day.
For smart seafood, head to Angela's in the Old Town, which has been described as the St John (one of the best restaurants in London) of the sea. Round the corner is their second venture, Dory's, which is more of a casual bar set up, with a focus on raw, pickled, cured and baked seafood and vegetable dishes. Or for something more casual than that, head to Mannings seafood shack on Main Sands for cockles, oysters and a glass of prosecco.
The best bars in Margate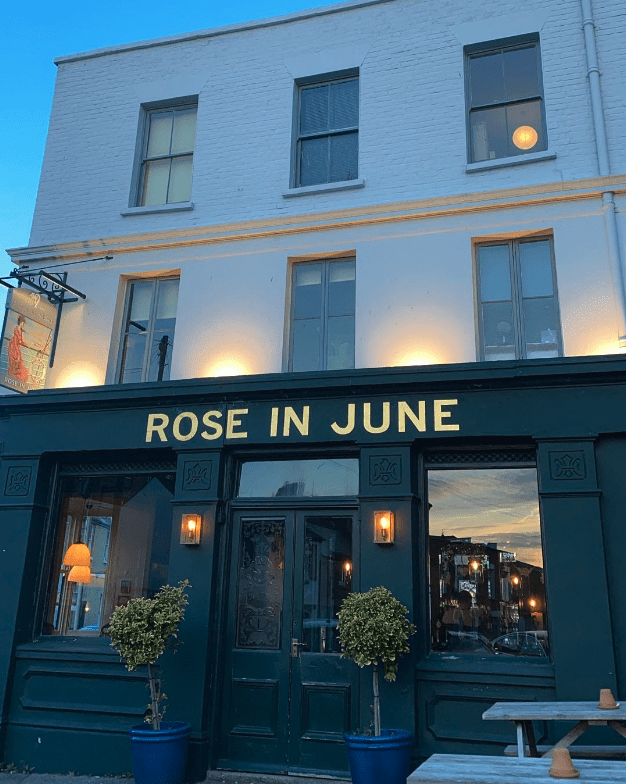 For a small neighbourhood pub with good pints and food to boot, Rose in June has you covered. Head up a residential side street a short walk up the hill from Fort Road to find it. There's a small garden out back too. Keep heading in that direction and you'll come across Bar Nothing, where eclectic decor and live music set a good atmosphere. Continue further down the road and you'll find Faith In Strangers, a vibey loft space bar with DJs on most evenings and excellent cocktails (get here early for golden hour drinks). It also has a co-working space, where you can get your head down during the day if you join as a member.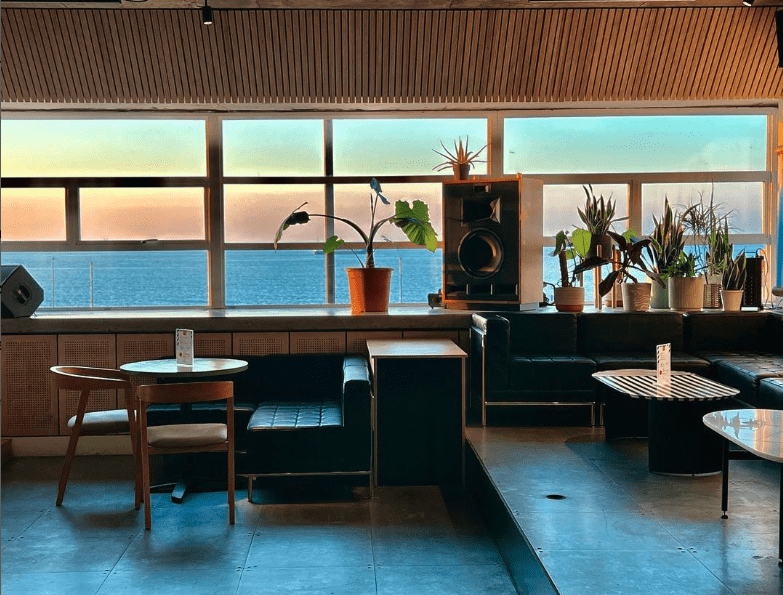 JOIN US FOR THE JOURNEY
Subscribe to the newsletter
City guides, culture, photography and ideas, with expert analysis on the biggest stories in travel