Embark on a picturesque tour of Switzerland by rail, encountering flea markets, Belle Époque palaces and spectacular mountain views
Given Switzerland's long-standing reputation for precision and efficiency, it doesn't surprise me when, upon landing at Geneva airport, I whizz through passport control, waltz past the baggage reclaim area, and walk almost straight onto my waiting train. Like everything else in the country, my arrival runs like clockwork.
I plan to explore the length of the Swiss side of Lake Geneva (Lac Léman in French) by train, stopping in various towns along the way before heading to the Vaud Alps mountain range. It's not a long journey by any stretch – you can travel from Geneva at one end of the lake to Montreux at the other in an hour and a half – but on this trip I plan to enjoy a slower pace of travel.
Rapid electric trains depart Geneva Airport's station regularly for the seven-minute trip to the city centre, before progressing onto the rest of the country; from here you can travel to almost any Swiss city, from Bern to Zurich, without needing to change trains (Swiss Travel Pass tickets start from £186 for unlimited travel on consecutive days). My first stop is the town of Nyon, which is less than 30 minutes away. Positioned at the foot of the Jura Mountains, surrounded by ancient vineyards and with dreamy views of Lake Geneva and Mont Blanc in the distance, the location is hard to beat. The town is famous for its storybook white Château de Nyon, its Roman columns and its pretty old town – all cobbled streets and colourful wooden shutters.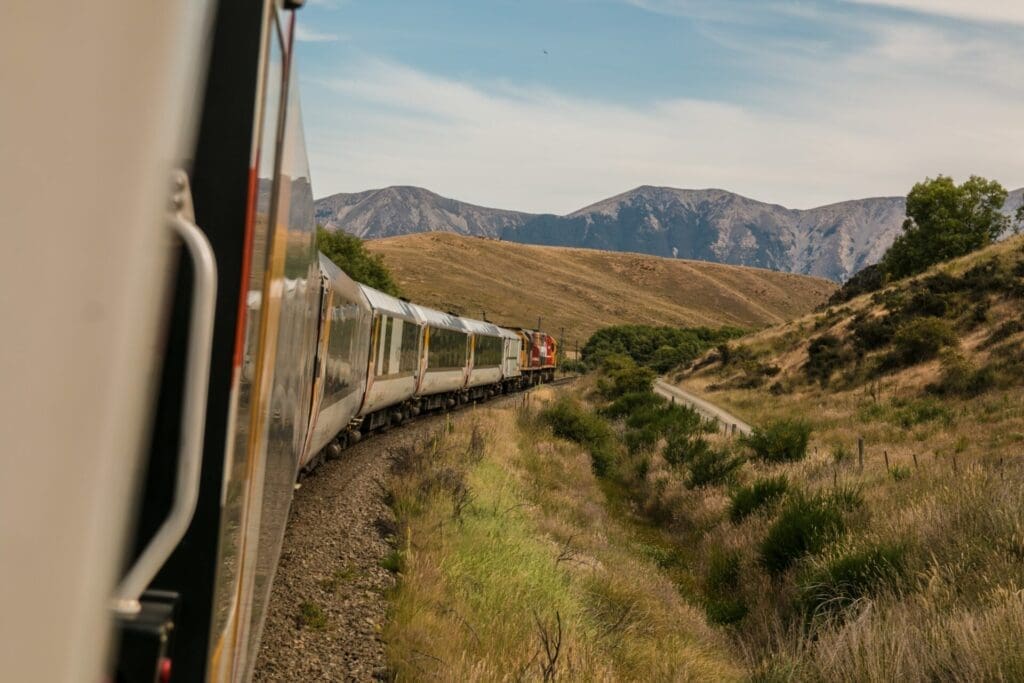 What I'm here for, however, is Nyon's monthly flea market. On the last Sunday of every month (except August) antique dealers, bric-a-brac vendors and bargain hunters flock to the lakeshore to buy and sell anything from china and glassware to antique jewellery, obscure paintings, and walking canes with hidden compartments that feel very 007.
The following morning I'm back on the train, watching the sunlight dance across the impossibly clear crystalline waters of the lake as we roll gently by. We pass swimming pontoons and wooden jetties with locals ready to dive in for an early swim. With clean waters and temperatures that hover around 20C well into September, lake swimming is practically a national sport here.
We soon pull into the hilly city of Lausanne, which rises 500 ft from the lakeshore to the 13th-century Gothic cathedral above. On every hour between 10pm and 2am the night watch still calls out that "all is well" from the top of the cathedral tower. It's a tradition dating back 600 years and, this year, the city appointed its first ever woman to the role. Lausanne is seductively beautiful with all the right ingredients for a city break: beautiful architecture, great food, a lively nightlife, and glorious views of Lake Geneva from every angle. It also delivers when it comes to culture: the city is home to the International Olympic Committee headquarters, and I spend several hours exploring the excellent interactive Olympic Museum.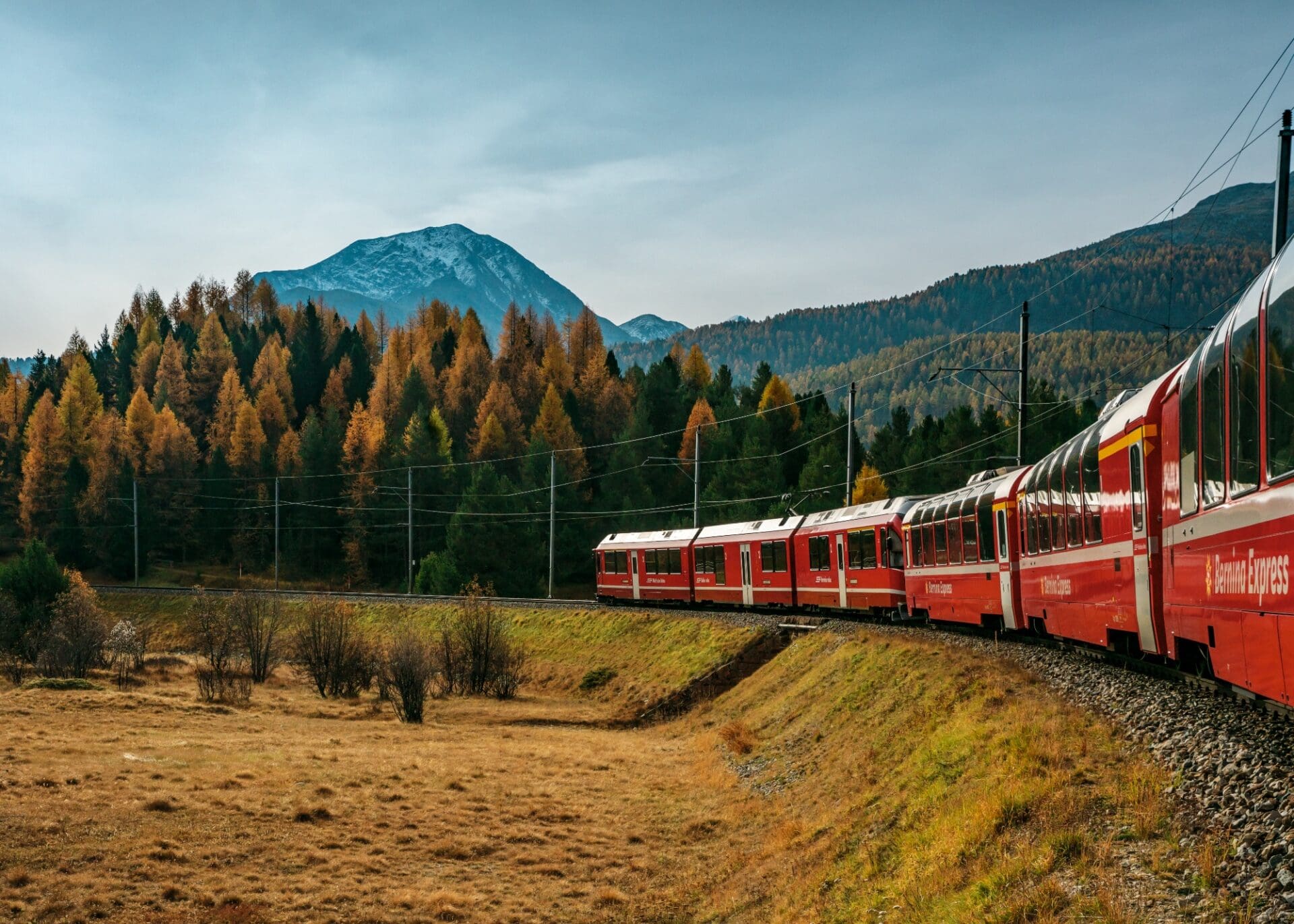 The train journey from Lausanne to Montreux takes a mere 20 minutes but it's arguably the prettiest stretch of track, passing the corduroy-striped vineyard terraces of Lavaux that were first planted by monks in the 11th century. Shortly before pulling into Montreux we pass the market town of Vevey, where the comic Charlie Chaplin lived after being exiled from America for alleged 'communist sympathies'. A museum, Chaplin's World, is now housed in the family's former manor home.
Often referred to as the 'Swiss Riviera', the glitzy resort of Montreux is a delight with its Belle Époque palaces and spoiling hotels, flower-bordered lake promenade and world-famous jazz festival. The sun is shining when I arrive – the city enjoys its own unique microclimate – and good-looking locals pack the lakeside restaurants and cafes, enjoying a chilled glass of something while watching the paddle steamers crisscross the shimmering blue waters. Given the nirvana-like setting, it's not surprising that Montreux has been a popular stop-off point for travellers since the time of the Grand Tour.
Famous Montreux alumni include Freddie Mercury, who spent years living here, recording six albums with Queen at the city's Mountain Studios. A large bronze statue dedicated to the frontman stands on the promenade and you can even take a Freddie-themed tour. I opt instead to visit the nearby 12th-century Chillon Castle where evidence of another famous visitor can be seen: the name of the Romantic poet Lord Byron is carved into one of the dungeon's stone pillars.
Back at Montreux station, I'm delighted to find the next leg of my journey is onboard a MOB (Chemin de Fer Montreux Oberland Bernois) train. Where the trains that had carried me along the lakeshore were all about getting from A to B, this one is all about the experience. I sit back, relax and gaze through the supersized windows as we zigzag up the mountain, leaving the turquoise waters of Lake Geneva behind. Soon we are surrounded by the rolling green hills and sunny alpine pastures of the Pays-d'Enhaut region, which forms part of the Alpes Vaudoises. Visitors have been coming here for hundreds of years, basing themselves in the picture-perfect villages of Rossinière, Rougemont and Château-d'Oex, where I disembark to spend the next couple of days.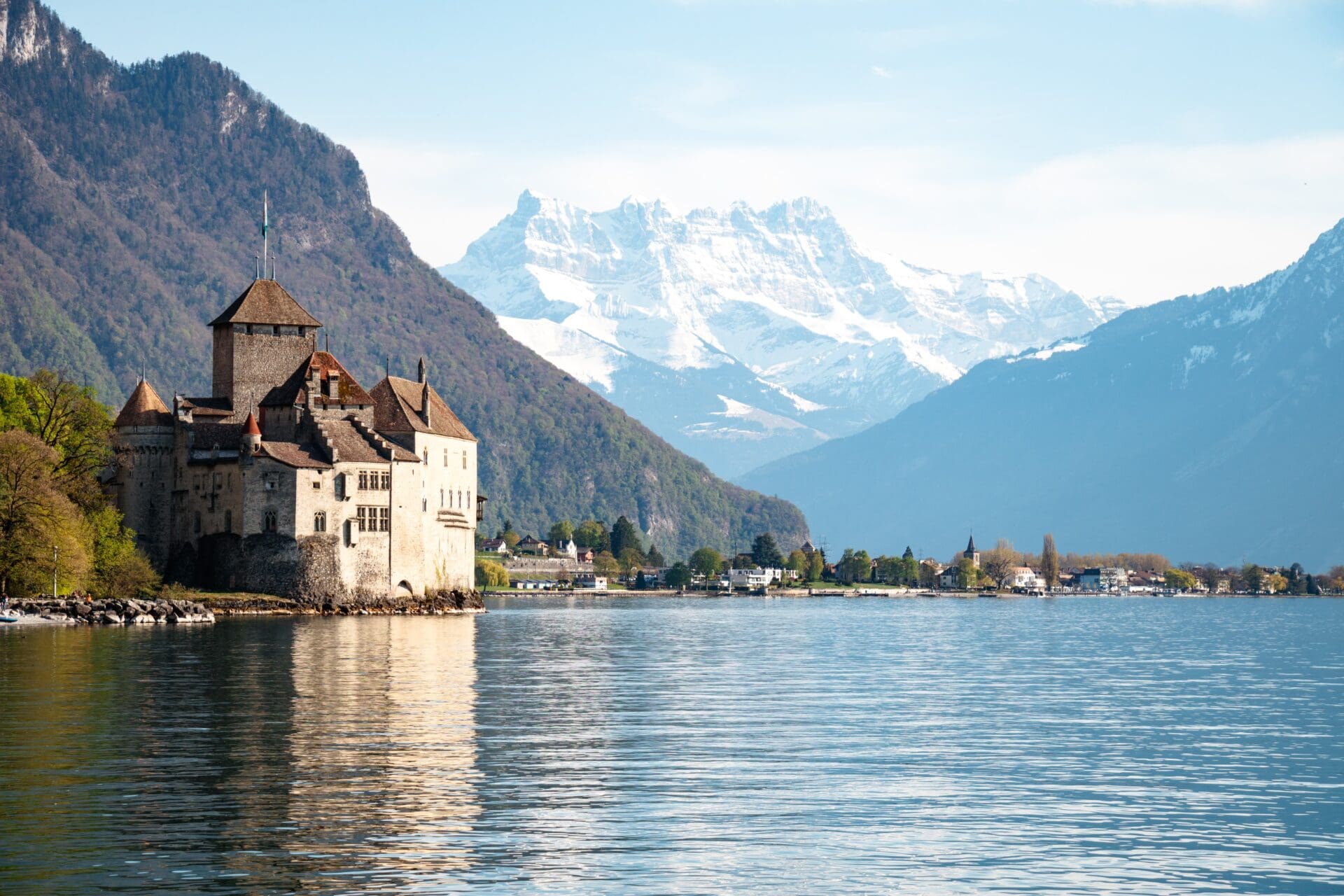 The region is popular for hiking, climbing and biking but it also draws a large crowd for the annual international hot air balloon festival that takes place in January in Château-d'Oex. As much as I love outdoor pursuits, however, I'm more interested in that other popular Swiss pastime, cheese. This is where the artisanal cheese has been produced for centuries using ancient methods. Still today this hard cheese is created by hand, the milk heated in a large copper cauldron over an open wood fire, and only during summer months. I visit The Cooperative where some 25,000 rounds of L'Etivaz cheese sit maturing on giant wooden shelves.
In Rossinière I peer behind the gates of Le Grand Chalet, the largest wooden chalet in Switzerland. It was built in 1754 for a wealthy merchant who wanted a cellar big enough to hold 600 rounds of cheese. It was later a hotel, popular with British visitors, and then bought by the controversial artist Balthus. His family still live in the chalet today.
In Rougemont I follow in the footsteps of Louis Saugy, a local postman who was a dab hand with scissors and created incredibly intricate paper cutting. I also spot the finishing school – now a hotel – where Princess Diana attended for a brief period.
On my final day I head to the town of Saanen to catch my train back towards Lake Geneva and onto the airport. While waiting at the station I notice a small crowd of Indian tourists gathered on a rather nondescript road bridge, taking turns to snap pictures. It turns out the bridge featured in the 1995 film Dilwale Dulhania Le Jayenge, starring Bollywood superstar Shah Rukh Khan, and movie fans have been coming here ever since. I'm tempted to take a photo myself, but my train is about to depart and I know that it will be leaving on time.


JOIN US FOR THE JOURNEY
Subscribe to the newsletter
City guides, culture, photography and ideas, with expert analysis on the biggest stories in travel