Bruton in Somerset is an upmarket, creative hub brimming with restaurants, independent boutiques and Hauser & Wirth's acclaimed gallery and gardens
In recent years, the tiny Somerset town of Bruton has become shorthand for a kind of urbane ideal of high culture, seasonal dining and bucolic bliss (all just a few hours by train from London Paddington, via Bath Spa or Castle Cary). Considering the size, its appeal is inordinate. It's possible to fill a morning ambling the town's pretty backways, checking out the rococo enclaves of St Mary's Church, and walking up to the atmospheric Dovecote – but there's a whole weekend's worth of rarefied distractions in its restaurants, cafes, concept stores, contemporary galleries and space-age pavilion at Hauser & Wirth, plus the Neo-Palladian splendour of nearby Stourhead. You are also spoilt for choice when it comes to delightful boutique hotels, which are considered some of the best in the UK. Aspirational boltholes don't come more idyllic than this.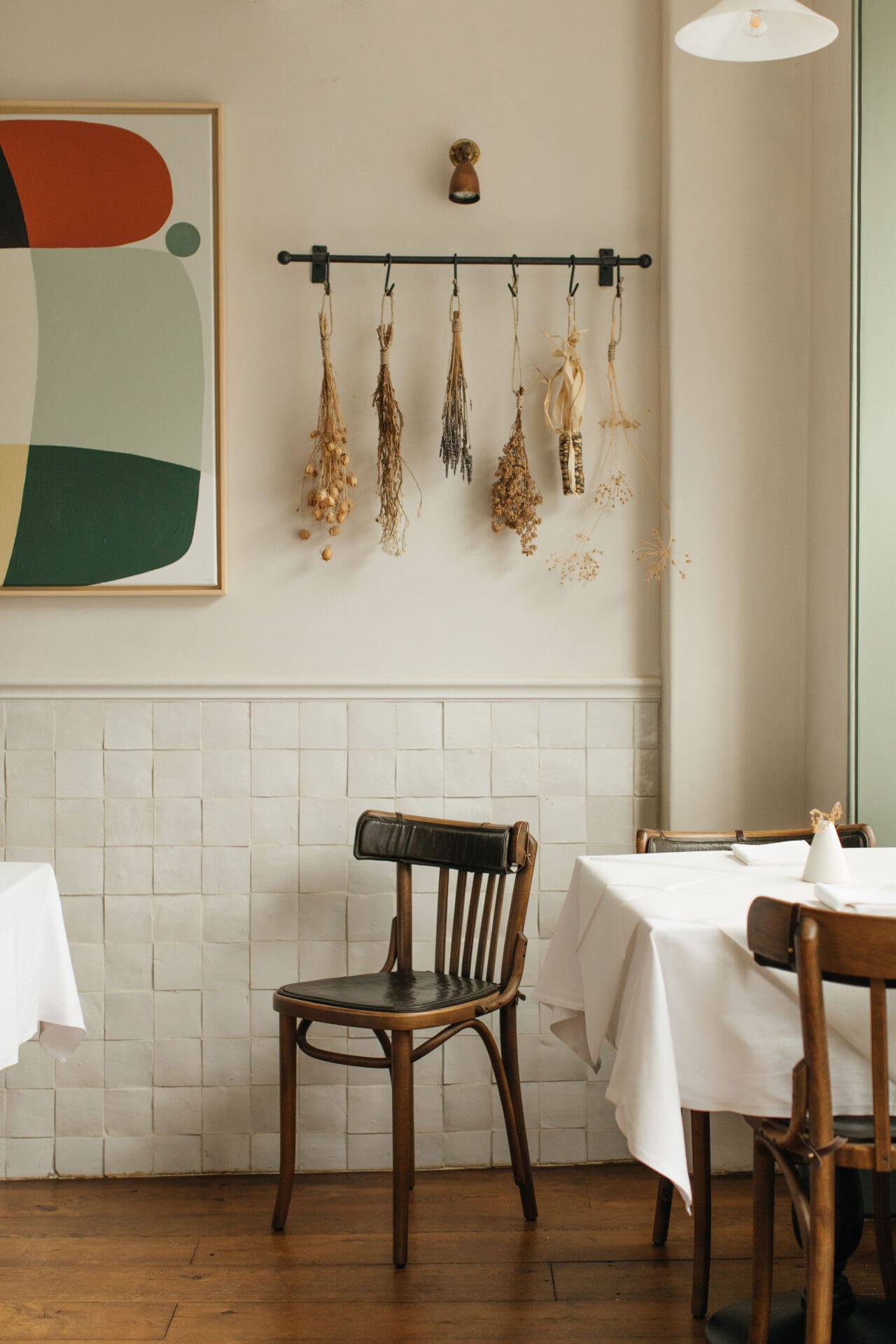 The best restaurants in Bruton
Bruton has an excellent provision of good food. Front and centre is Osip: Merlin Labron-Johnson's miniscule, Michelin-starred modern classic that offers seasonal tasting menus in muted, modern and tasteful surrounds. It's a nucleus for Somerset's flourishing farm-to-table boom, and much of what's served is grown by Labron-Johnson himself. He also runs The Old Pharmacy, a clackety grocers and cave à manger a few doors down, with southern-European small plates and guest chef slots.
A brief skip up the High Street finds At the Chapel, housed in a Grade-II-listed former church dating from the 17th century. The bakery out front is good; the restaurant itself truly excellent – dishing up fine breakfasts, simple European dishes (wood-roasted porchetta with soft polenta, say), and the best pizzas in Somerset. Another Bruton mainstay, Matt's Kitchen is a garishly-decorated, pan-global gem helmed by wilfully unqualified chef Matt Watson. It's quite amazing value too: £40 a head and BYO, with a monthly-changing set menu.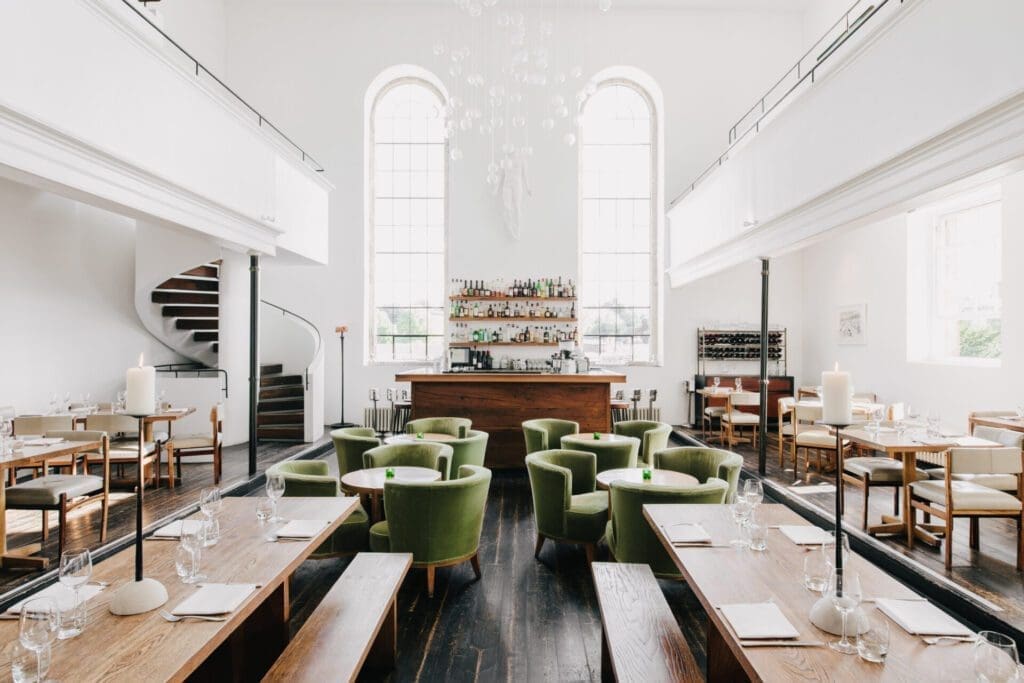 Ever-so-slightly out of town, at Hauser & Wirth, Roth Bar & Grill is housed in a renovated cow barn – all chunky original roof beams, art-crammed walls, and a bar designed by Björn and Oddur Roth, the son and grandson of artist Dieter Roth. The menu is one of rustic heft, and heavy on meat. Knock back a slab of farm sirloin with a glass (or three) of its homegrown bacchus.
The best hotels in Bruton
Nearly all of the town's best restaurants are attached to delightful places to rest one's head. At the Chapel's eight rooms are a lesson in cool minimalism, all wooden surfaces and lofty white walls. Room three, with a freestanding bath and lancet windows affording views of the Dovecote and Bruton's rooftops, is the best of the lot. Freshly-baked croissants, deposited at your door, complete the scene.
Similarly lovely is Number One Bruton, above Osip. It's composed of three buildings: a Medieval forge, a Georgian townhouse, and a line of cottages, all clustered around a dinky grass courtyard laid out by garden designer Penelope Hobhouse. The pretty interiors take in Arts & Crafts patterning, exposed beams, quarried tiling, and curlicue stairs.
More design-mag details await at The Space – a B&B operated by the folks from Caro, a lifestyle boutique on the high street. Located in the wood-panelled outbuilding of an 18th-century cottage, its painterly, light-flooded main room also doubles as a photography studio.
Durslade Farmhouse is a hulking, six-bedroom rental on the grounds of Hauser & Wirth. Its eye-popping aesthetic melds antiquated original details with contemporary flourishes. Stuffed badgers? Vintage Victorian stickers? A video installation of the Somerset countryside projected across the living room, by outré Swiss visual artist Pipilotti Rist? Yours for the hiring.
Most bijous of all is The Newt, a sprawling estate and hotel several miles south of Bruton. It's an all-in Arcadian dreamscape: acre-upon-acre of ancient woodland, formal gardens, treetop walkways, a parabola orchard featuring every apple grown in Britain, and a gargantuan 'reimagining' of a Roman villa unearthed on the site. It doesn't come cheap, but it's quite unlike anything else in the county.
World-class art
That Bruton is synonymous with totemic modern art is wholly down to the fact that Hauser & Wirth's Somerset outpost is on its doorstep – and, in the shape of the tiny Make Hauser & Wirth gallery, its High Street, too. The Durslade Farm site is an essential stop, its complex of capacious, reconfigured buildings playing host to a changing programme of major exhibitions: auto-destructive pioneer Gustav Metzger, abstract sculptor Henry Moore, multifaceted artist Louise Bourgeois, and American painter Nicole Eisenman have all recently featured. Of equal billing is the Piet Oudolf-designed meadow and Smiljan Radić's retro-futurist Radić Pavilion. It also hosts artist residencies, and there are two excellent shops (one for art books, the other for homeware and gardening tools).
In town, Make – occupying a pretty, sand-coloured Georgian townhouse – shows contemporary craft and made objects by both new and established artists; while Collette Woods' gallery at number 82, open on weekends, has displays of the ceramicist's wonderfully imperfect and functional tableware.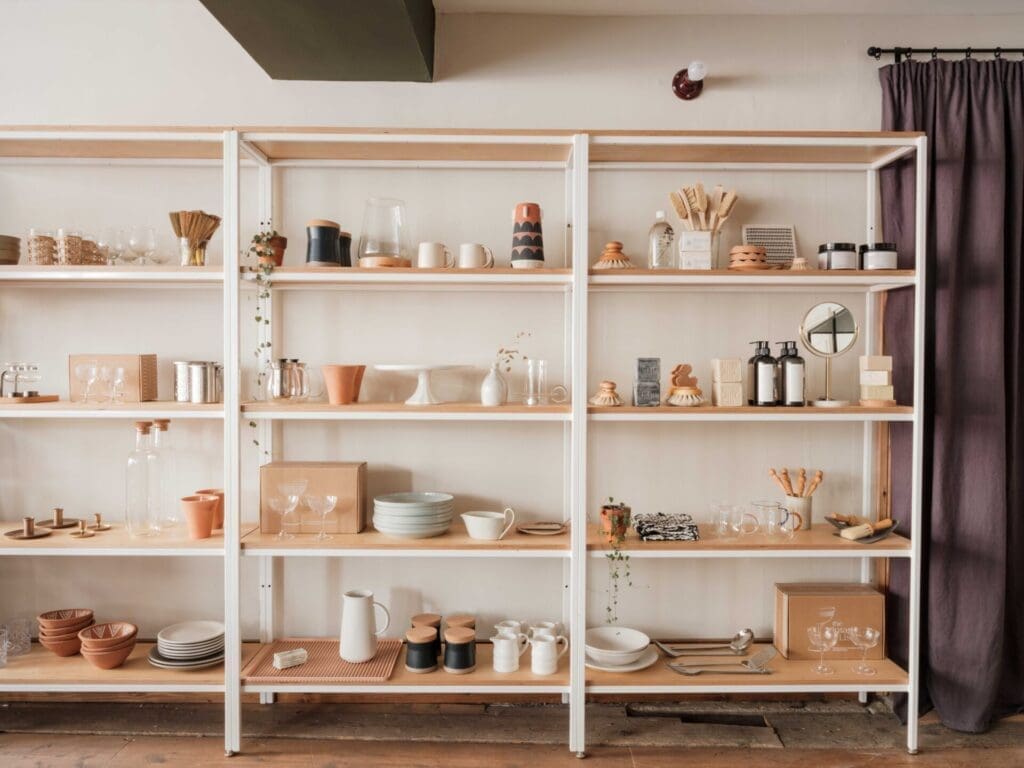 The best shops in Bruton
Options abound to empty your wallet in Bruton. Independent shops Caro and Hole & Corner are both tremendously tranquil. The former stocks a plethora of Scando-Japanese-style decorative objects and kitchenware, Aēsop toiletries, and rails of workwear-inspired threads. The latter, a retail offshoot of the eponymous independent magazine, hawks maker-led homeware, furniture, jewellery and textiles, all of a more rustic, craft bent. Equally charming – and far more anachronistic – is the Michael Lewis Gallery: a musty trove of antique maps and period prints, all well worth an hour's rifling.
Rather fill your face than your walls? No problem: the Durslade Farm Shop (up at Hauser & Wirth, again) sells home-reared meat, British cheeses, spirits from Bristol's Psychopomp & Circumstance distillery, chutneys filled with hedgerow bits collected by in-house forager Kenny, and so on. A little further afield is the Wild Beer Co, whose Pylle warehouse shop stocks gallons of mixed-fermentation IPAs, pitch-black stouts, and preserved-lemon gose beers. Stumble east, to Westcombe, and you'll hit Westcombe Dairy, a regenerative farm and cracking cheesemaker, the fragrant wares of which can be found strewn across the menus of myriad local restaurants (Osip included).
The Great Outdoors
Bruton's pastoral setting is one of its strongest selling points: it's nigh on essential to pull on your boots and get out into the surrounding pastures. Above the town, on a fairly precipitous hill in Jubilee Park, is the Dovecote – a National Trust protected, 16th-century watchtower that makes a perfect pre-dinner stomp. To the east, the Trust also tends to King Alfred's Tower, a Grade-I-listed folly erected to commemorate the end of the Seven Years War. The first stage of the South Somerset 'Leland Trail' – devised by antiquarian John Leland in a 16th-century survey – runs from the tower to Bruton. Its five miles can be easily tracked backwards, via ancient woodland and drove roads.
An hour's walk southeast is Stourhead. Opened in 1740, the estate's shining lake and gardens are one of the country's pre-eminent visions in classical landscaping, designed by banker 'Henry the Magnificent' and architect Henry Flitcroft. The entire expanse is stunning – especially as the trees turn in autumn – but the smattering of Romanesque temples, a beguiling grotto, and the Palladian bridge are particularly oneiric.


JOIN US FOR THE JOURNEY
Subscribe to the newsletter
City guides, culture, photography and ideas, with expert analysis on the biggest stories in travel